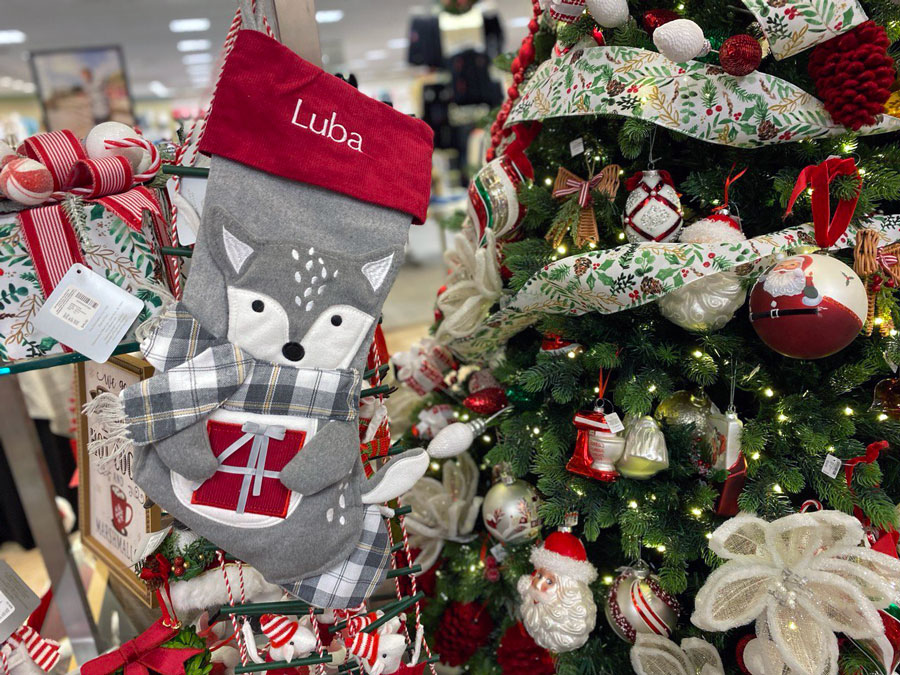 Are you ready to deck the halls this Christmas season? Nothing sets the festive mood like beautifully adorned stockings hanging from the mantel. But with so many options out there, which ones truly stand out this year? Let's explore the best Christmas stockings for 2023, from personalized designs to cozy knits and more!
Why are Christmas stockings essential for your holiday decor?
Your stockings aren't just accessories; they're a part of your family's holiday tradition. They speak volumes about your style and add a touch of history to your celebrations. Even your furry friends can join the fun! But with the plethora of choices available, how do you pick the perfect ones?
Where can you find these fabulous stockings?
Fear not, we've scoured the market to bring you the top picks from popular retailers like Etsy, Amazon, Personalization Mall, Target, and more. Whether you're after a classic look, personalized touch, or a whimsical vibe, we've got you covered.
1. Personalization Mall: Where Personalized Stockings Come to Life!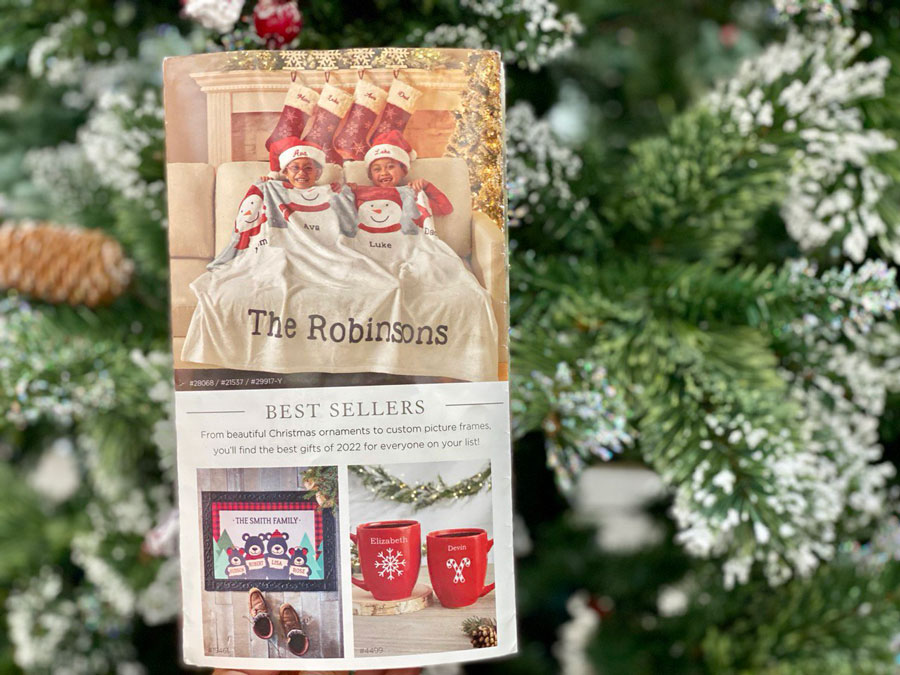 If you're keen on personalization, Personalization Mall is your destination. Their range of options, including traditional designs with subtle seasonal touches, will inspire a holiday decor overhaul. Plus, with prices starting at just $24.49, you can add a unique flair without breaking the bank. Get up to 50% off personalized gifts plus an extra 20% off with Promo Code PM320AT at Personalization Mall.
2. Cozy Up with Personalization Mall's Buffalo Plaid Knit Stocking!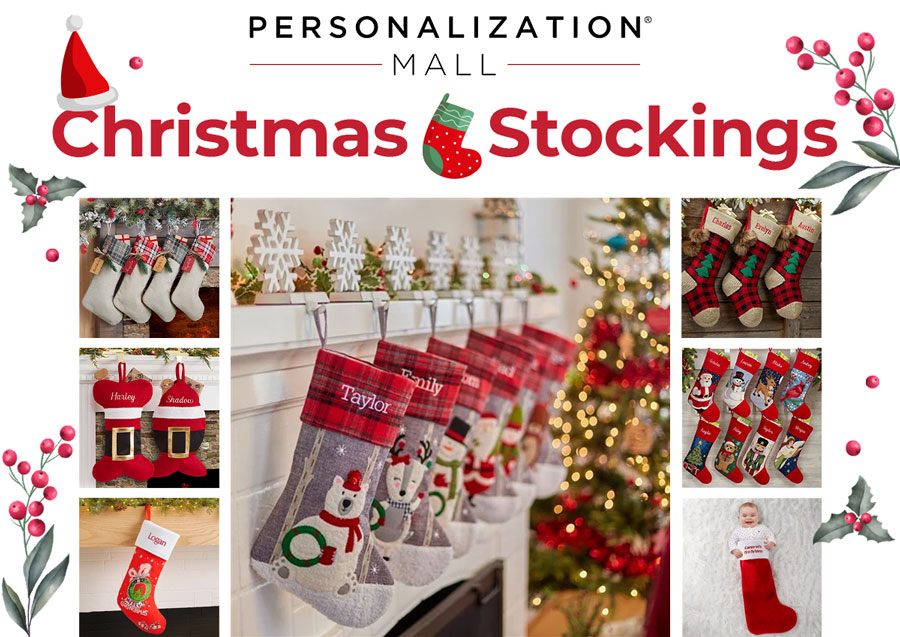 For a cozy and textured vibe, consider Personalization Mall's Buffalo Plaid Knit Stocking. With its fuzzy sock-inspired look, adorned with a charming green tree and pom-pom detailing, it's a delightful addition to any mantel. And the price? A pocket-friendly $39.99.
3. Get Grinchy with Hobby Lobby's Furry Grinch Stocking!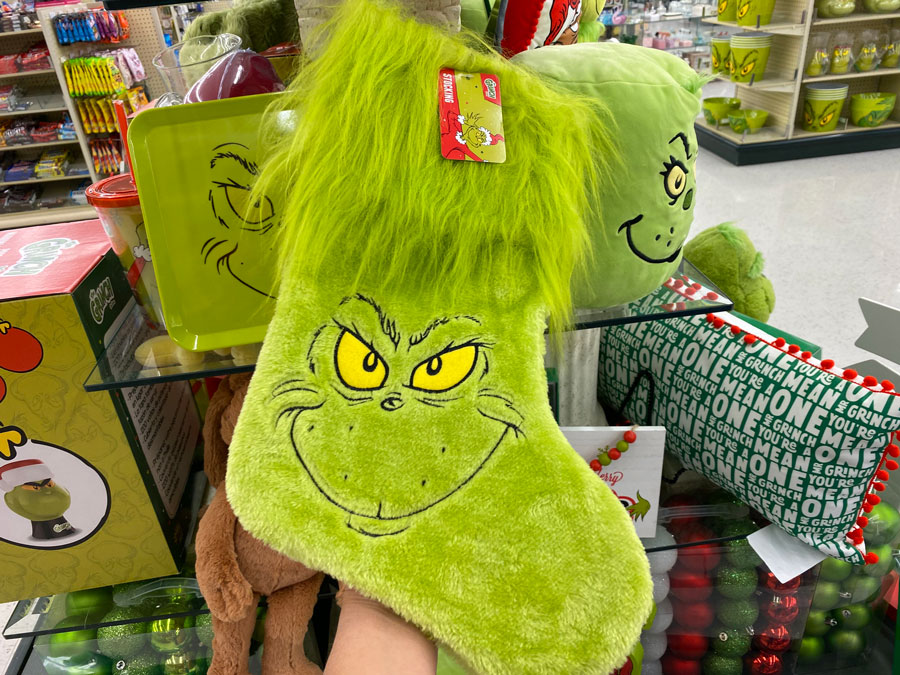 Embrace the mischievous spirit of the Grinch with this Furry Grinch Stocking from Hobby Lobby. Its lime green color, Grinch face, and furry trims exude charm. Hang it with care, and let the Grinch's grin bring a timeless touch to your festivities.
4. Dillard's Highland Holiday Collection: Luxurious Velvet with Jeweled Embellishments!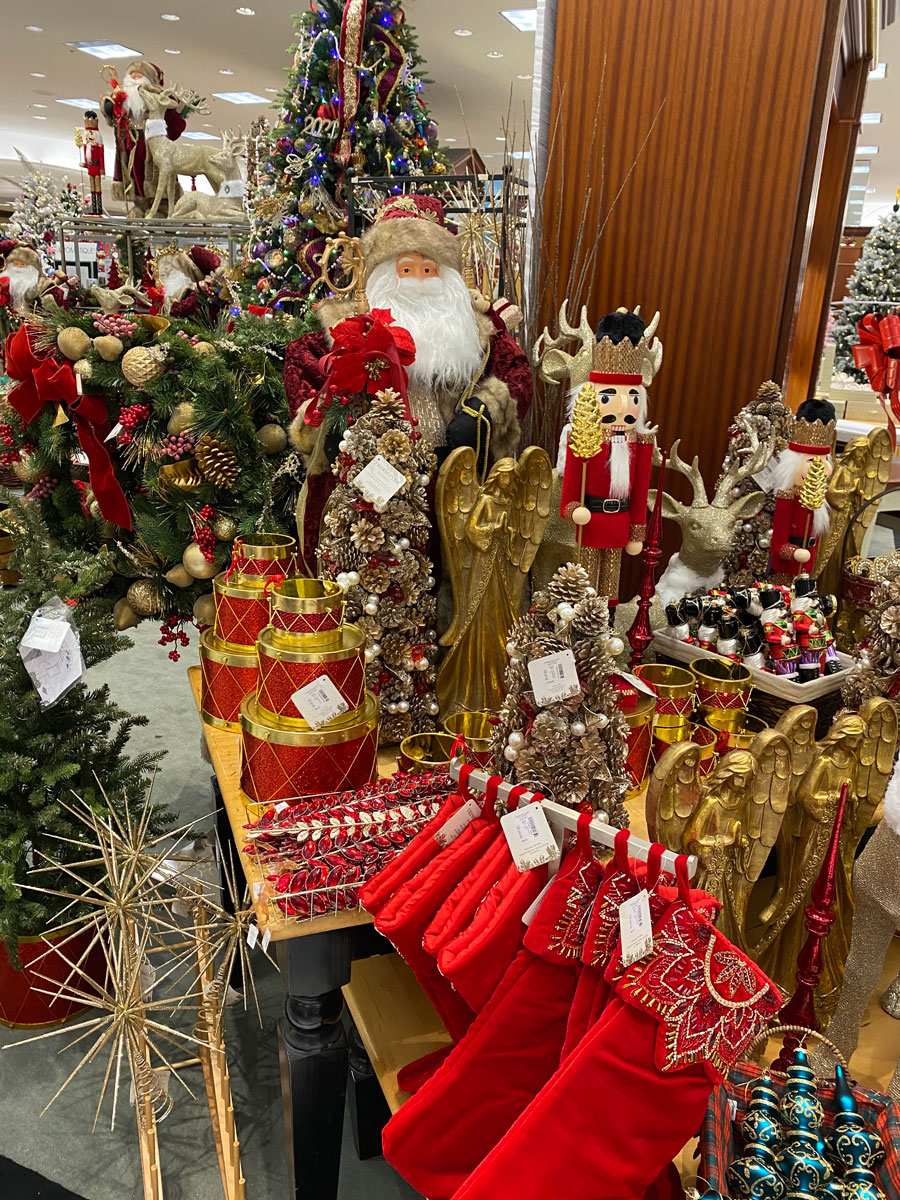 From the Highland Holiday Collection by Trimsetter, Dillard's brings you a hand-crafted marvel. This velvet stocking, embellished with jeweled and sequin red detailing, is a regal addition to your holiday decor. Priced at $45.00, it's an investment in elegance.
5. Crayola X Kohl's Colorblock High Pile Fleece Stocking: Playful Colors for a Merry Vibe!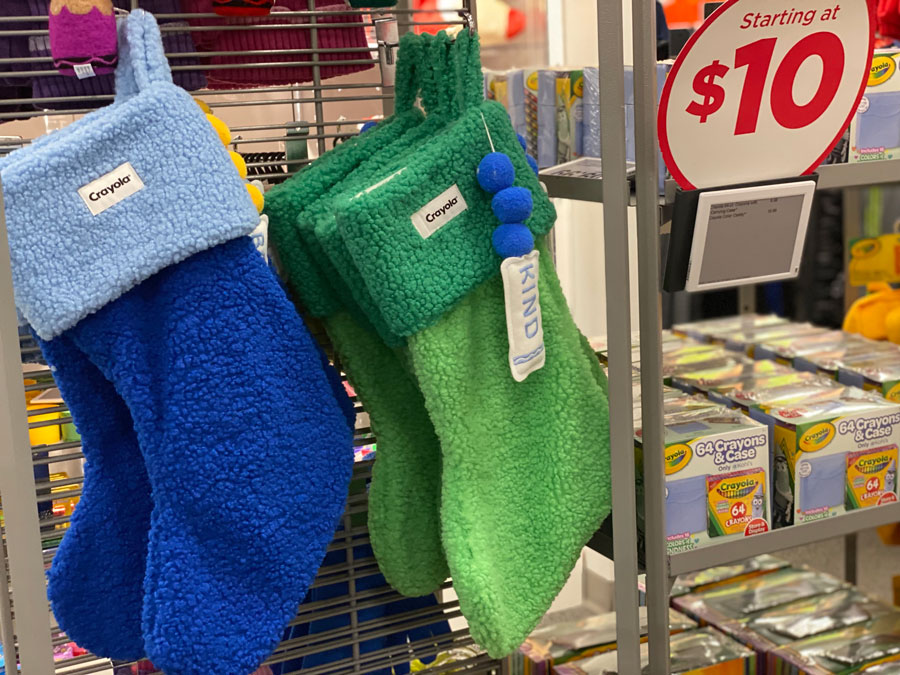 Add a playful touch to your decor with Crayola X Colorblock High Pile Fleece Stocking at Kohl's. Crafted with polyester, it's vibrant, ready to hang, and easy to clean. Plus, it's on sale for just $12.79, so you can infuse your space with color without overspending.
6. JCPenney: Affordable Christmas Socks Starting at $3!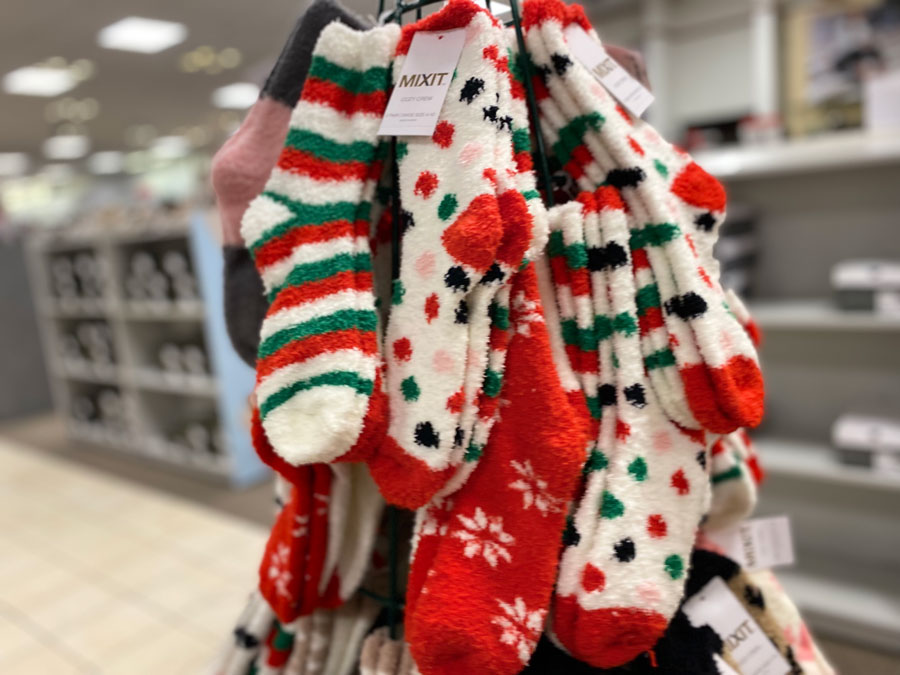 Looking for budget-friendly options? JCPenney has you covered with Christmas socks starting at just $3. Whether you prefer mini cable knit designs or other styles, JCPenney offers affordability without compromising on holiday cheer. Black Friday Early Access: Take an extra 25% off select apparel, shoes, accessories, fine jewelry, and home items at JCPenney with promo code EARLYBUY
7. St. Nicholas Square Large Cable Knit Monogram Stocking at Kohl's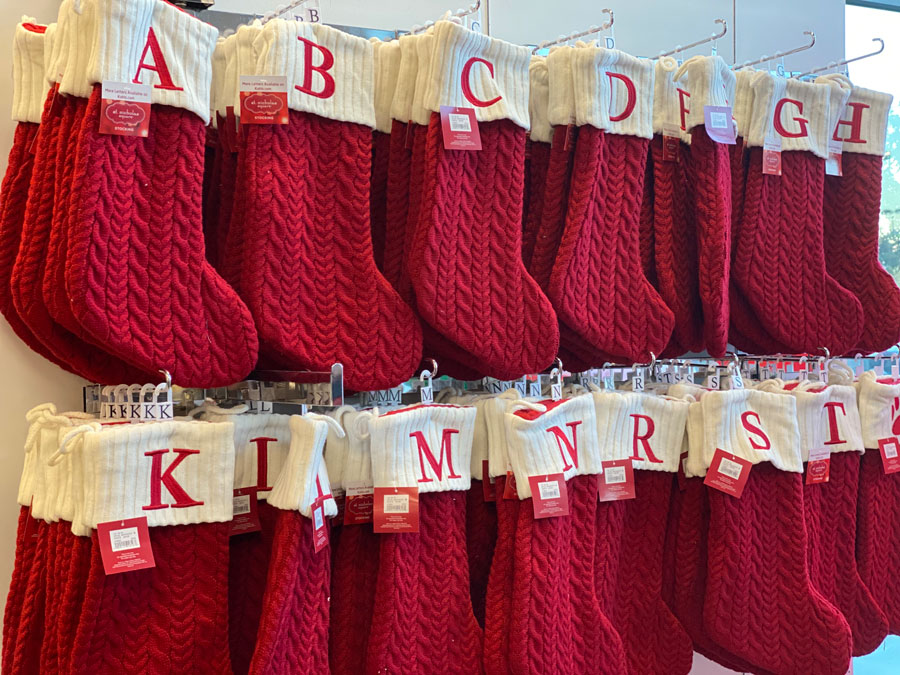 Elevate your mantle decor with timeless holiday style by adding the St. Nicholas Square Large Cable Knit Monogram Stocking to your collection. Use code YOUGET15 at checkout to get it for $10.19.
So, which stockings will adorn your mantel this Christmas? With discounts, coupon codes, and a myriad of choices, the decision is yours. Happy decorating!