How to Save with JCPenney Coupons
A popular American chain store retailer, JCPenney is the place to shop for affordable clothing, accessories, footwear and home products. In addition to charging fair prices that will please your wallet, the company also runs a variety of promotions offering the opportunity to save a lot on everyday essentials and much more with JCPenney Coupons. If JCPenney is one of your favorite stores knowing how to save big with JCPenney Coupon Codes will help you shop smart and stretch your budget.
WHERE CAN I GET JCPENNEY COUPONS?
1. Check jcpenney.com.
Of course, the primary source of all the deals and discounts is their official website, and you can always check it for any deal updates. You will spot the latest promotions right on their landing page. You can also double check by clicking the menu and scrolling all the way down until you see Coupons at the bottom of the page. There you will see all the promo offers currently available.
2. Sign Up with JCPenney.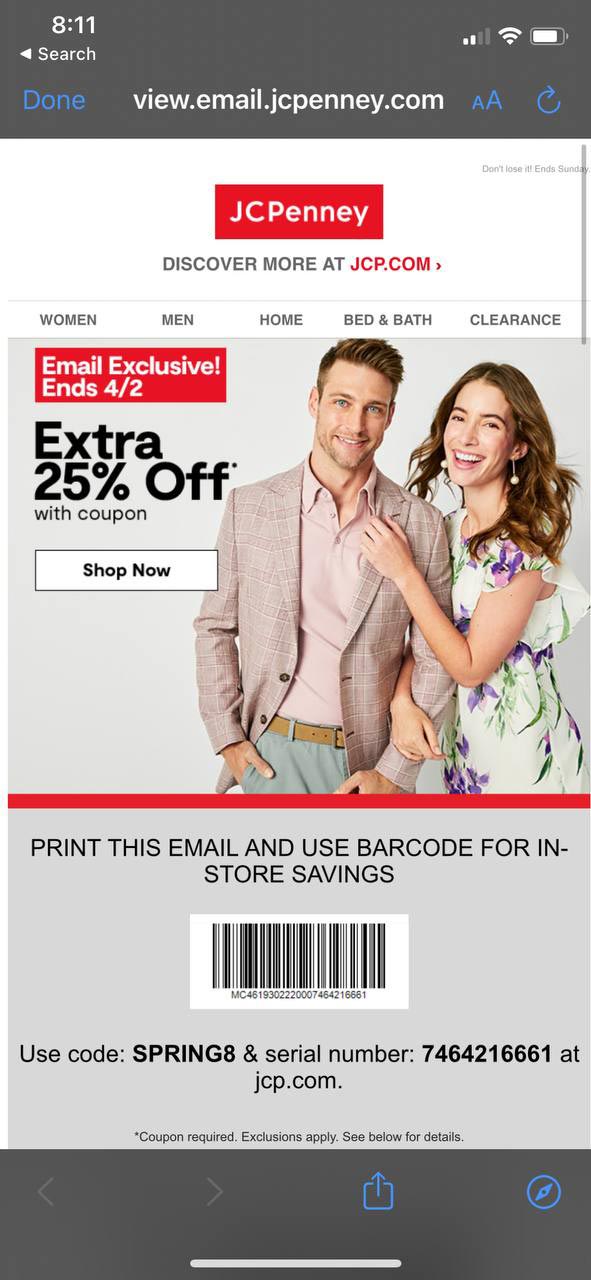 If you want to get notified every time, there is a new JCPenney deal coming consider signing up with them to receive JCPenney emails. Find "Get Connected" tab and enter your email to start getting all deals, promotions and coupons you can use in store and online. Also, it's not uncommon to get exclusive JCPenney Coupon Codes for an extra 25% when you sign up for email alerts. Not only will you be among the first customers who get to know about the coming sale event, but you will be the one who can grab the best deal while supply lasts.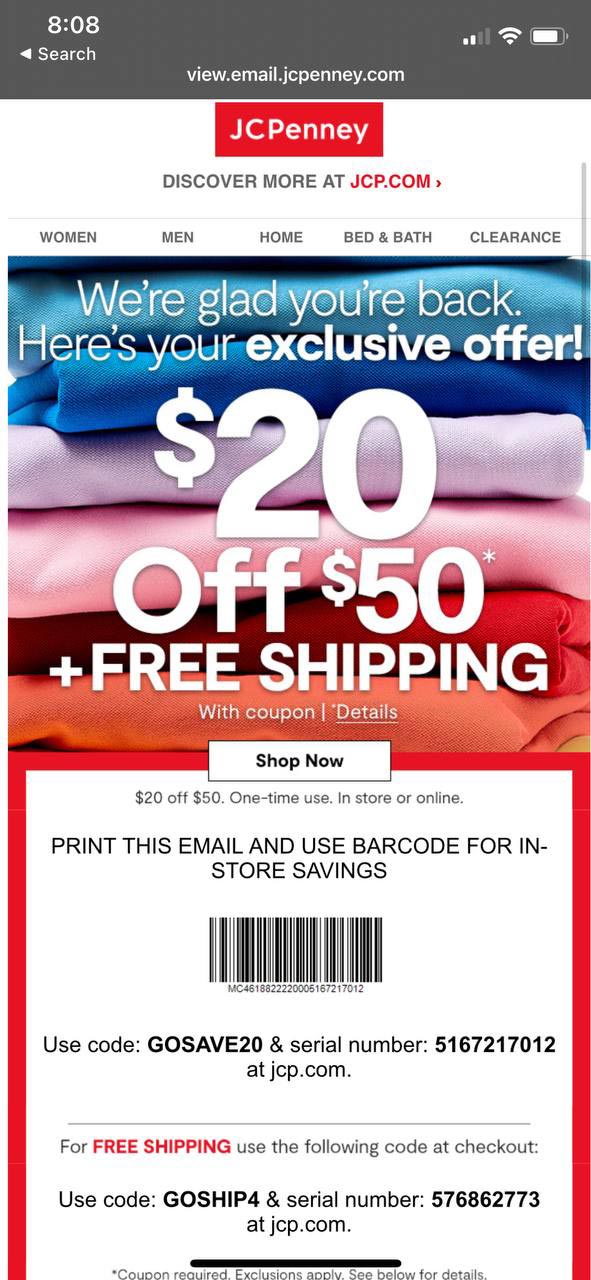 But you may expect to get the biggest discount if you resign up with JCPenney after not shopping from them for some time. In this case the company may offer you $20 Off $50 + Free Shipping with coupon code sent to your email. This coupon code can be used only once for in-store or online purchases.
Another option you can choose is signing up for promotions via your mobile phone. In this case you will get text messages with delas and coupons on your phone. All you have to do is just enter your phone number at jcpennny.com or download JCPenney app on your phone.
3. Download JCPenney app on your phone.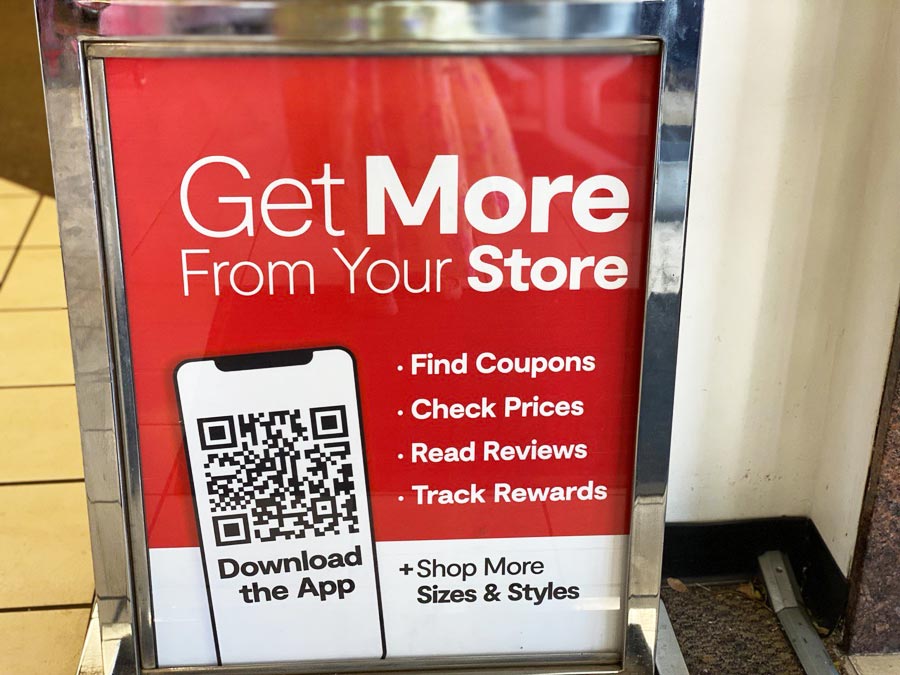 When you download the app and create your JCPenney account you will not only get access to the latest coupons, but will be able to check prices online, read customer reviews on a variety of products and keep track of your rewards.
4. Grab in-store deals.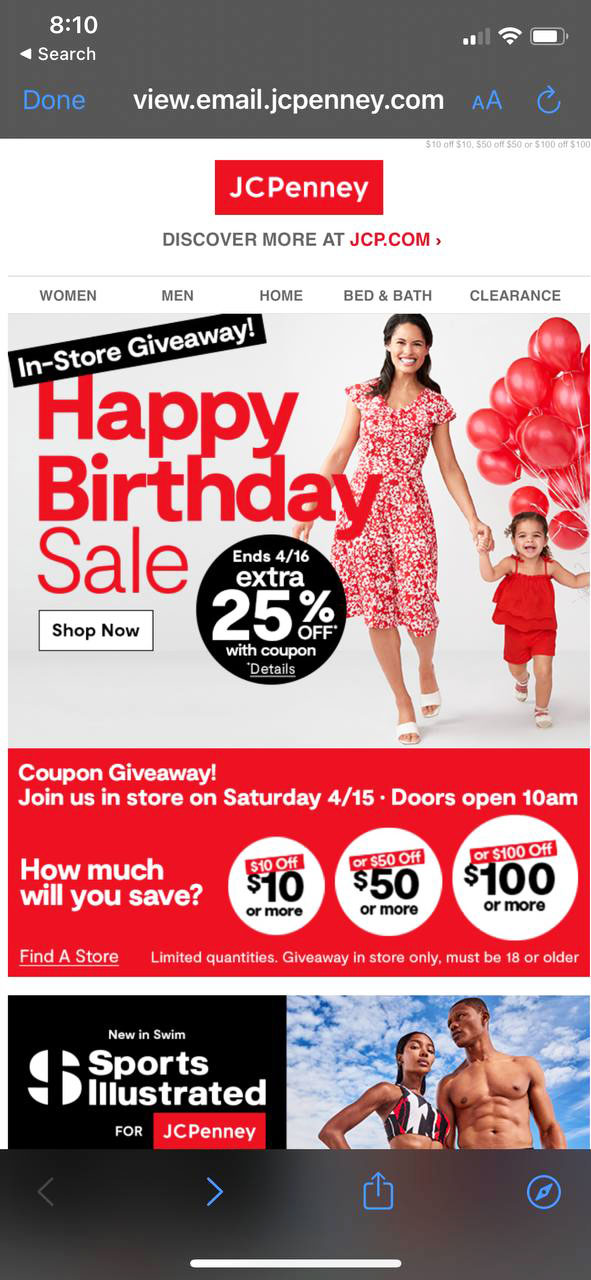 Many JCPenney stores give away clothing, apparel and home products during special sale events, such as Happy Birthdays Sale with an extra 25% off coupon.
5. Check online sites for JCPenney promo codes.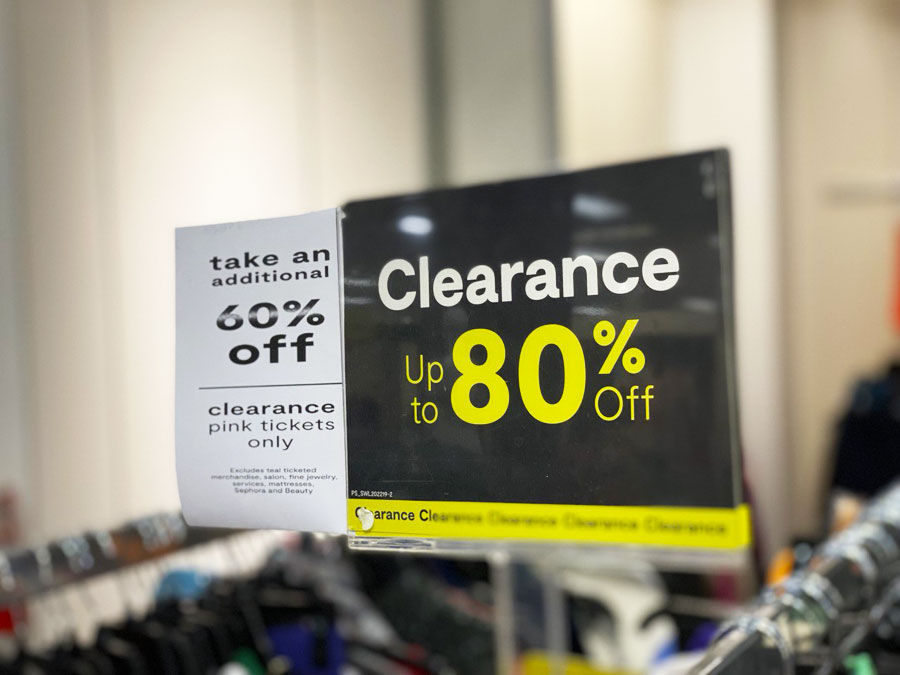 On websites like supermall.com you can access all current working JCPenney coupons and coupon codes. It's fast and convenient to get them available any time you need the deal, and it saves time for searching for the coupons on the official website. Plus, you will notice at a glance free shipping coupons that are marked for your convenience. For example, currently you can find lots of Mother's Days deals with extra savings of up to 30% on a range of fine gifts. And don't miss the clearance sections with markdowns as low as 80% off on select products.
6. Join the free craft activity.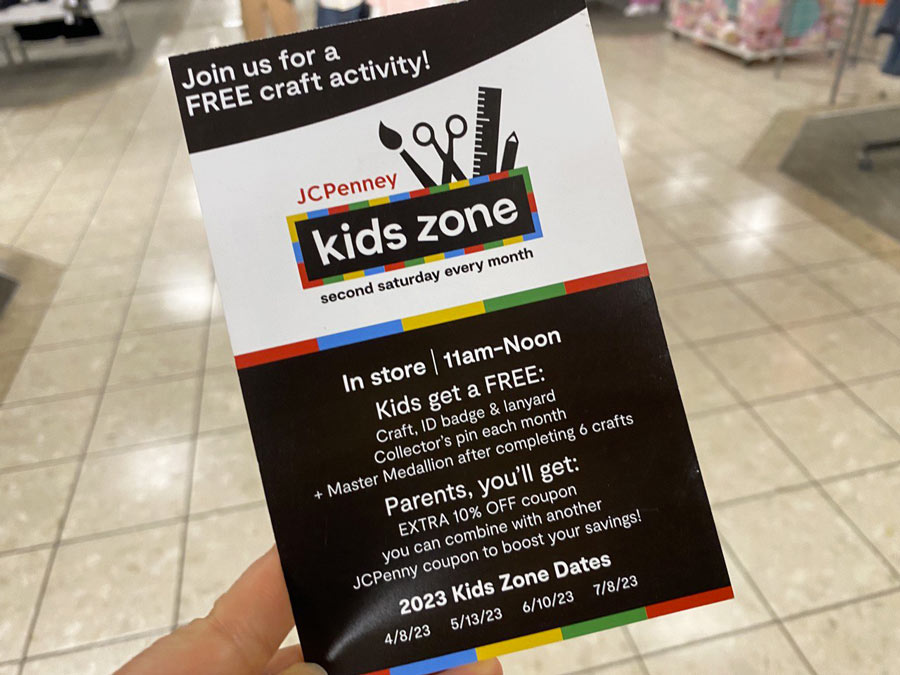 To get the coupon, simply visit the JCPenney store and join the free craft activities offered by JCPenney's Kid Zone on second Saturday every month. Kids will get busy with creative projects while parents will be rewarded for their patience with a 10% Off JCPenney Coupon. The best part about this coupon is that it can be combined with any other coupon or promotion, offering a great opportunity to maximize your savings. Once your kids have completed the activity, you will receive a coupon code for an extra 10% off your next order.
7. Follow JCPenny on social media.
By following JCPenney on Facebook or Instagram you will get updated information about all current promotions offered by the retailer, plus you can score extra prizes or get exclusive coupon codes for participating in various social media events.
ABOUT JCPENNEY
Get your family ready for the season with must-have styles from JCPenney! From trendy clothing and shoes to beauty products, bedding, jewelry and home decor – they have everything you need. Enjoy great savings on top brands in a one stop shop that has something special for everyone. Check out their unbeatable selection of women's dresses or keep it casual with men's hoodies & sweatshirts – then complete any look with accessories such as hats and scarves. Don't forget about your little ones either – browse cozy winter essentials designed just for kids!
| | |
| --- | --- |
| 📆 Today Coupons and Deals | 14 |
| 🏷️ Promo Codes that Work | 6 |
| 🎓 Student Discount | 50% |
| 🔖 Military Discount | 40% |
| 🚚 Free Shipping | 2 |
| 🎫 Most Popular Coupon Code | HOMEDEAL |
MOST USED JCPENNEY COUPONS AND OFFERS
| Description | Deal Type | Verified On |
| --- | --- | --- |
| Home Sale! Get up to 50% Off + an Extra 30% Off Select Home at JCPenney | Coupon | September 23 |
| Kids' Stock-Up Sale! Get up to 40% Off + an Extra 25% Off Select Styles at JCPenney | Coupon | September 23 |
| Get an Extra 20% Off Select Apparel, Shoes, Accessories, Fine Jewelry at JCPenney | Coupon | September 23 |
| Get an Extra 20% Off Select Sports Fan Shop at JCPenney | Coupon | September 23 |
| Take 30% Off $750 or more on Select Orig & Reg-Priced Mattresses or 25% Off $750 or more on Select Orig & Reg-Priced Furniture at JCPenney | Coupon | September 23 |
EXPIRED JCPENNEY COUPON CODES THAT MAY STILL WORK
WHAT IS POWER PENNEY DAYS?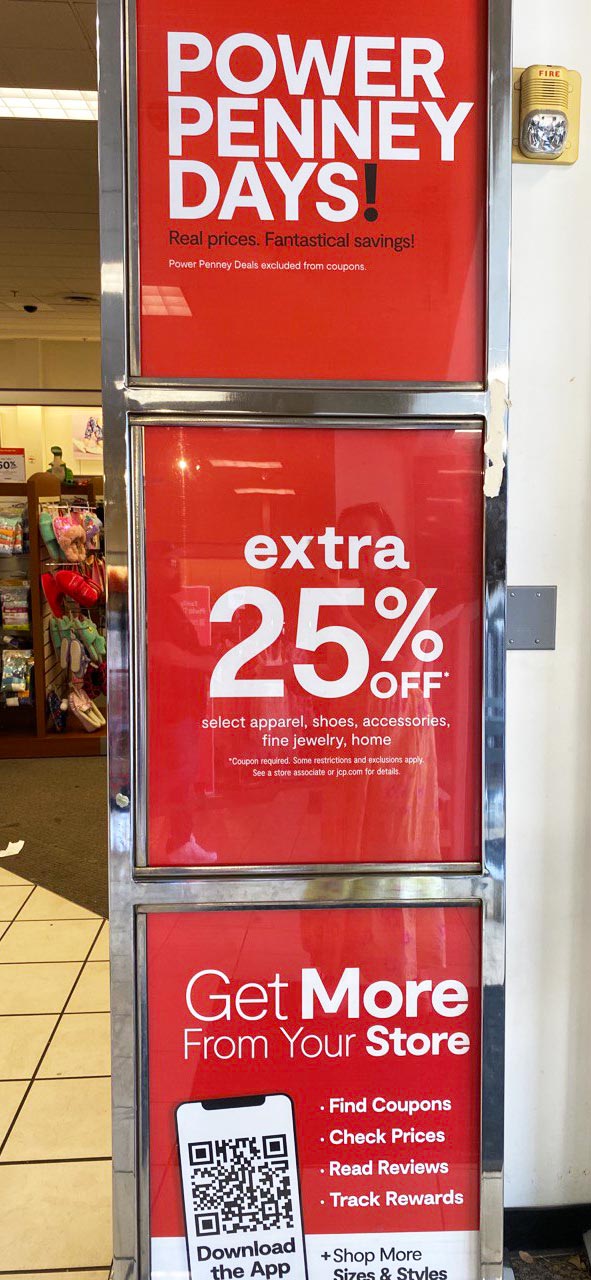 Some JCPenney deals don't require any JCPenny Coupons since the prices are the lowest during those Power Penney Days. It should be noted that these deals are excluded from coupons as the prices are already super cheap. In other words, other promotions can't be stacked on top of Power Penny Days special offers.
DOES JCPENNEY OFFER A MILITARY DISOUNT?
Even though JCPennney stores don't offer military discount, JCPenny portrait studios offer a free photo session for those who show their current military ID before the session begins.