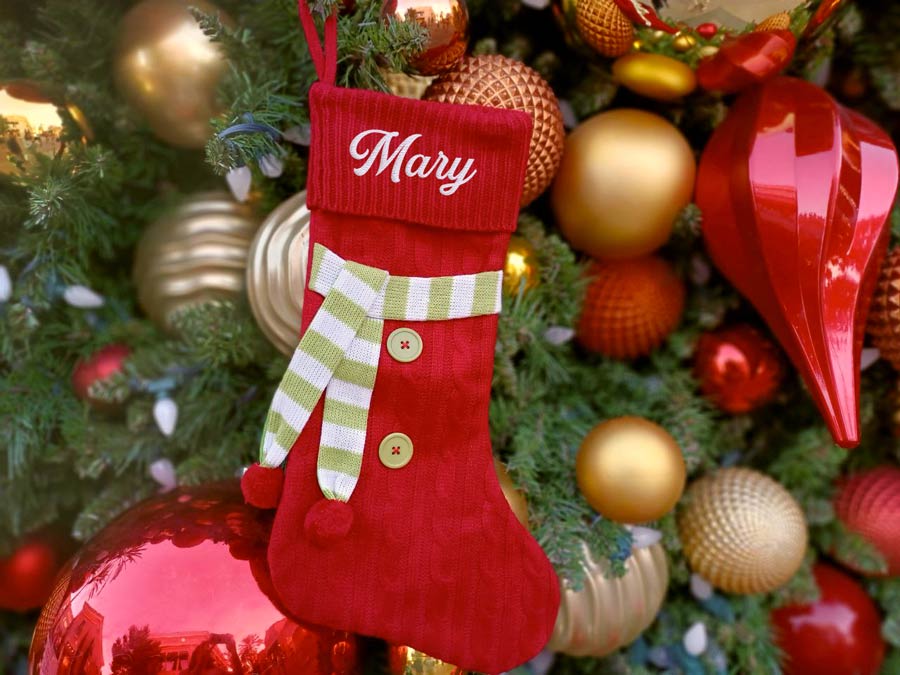 Where do you put Christmas gifts for the family? Our family tradition is to have personalized family stockings for each of our family members, but it all started with Target Christmas stockings many ears ago. And I still have them at home as keepsakes even though they are pretty worn out.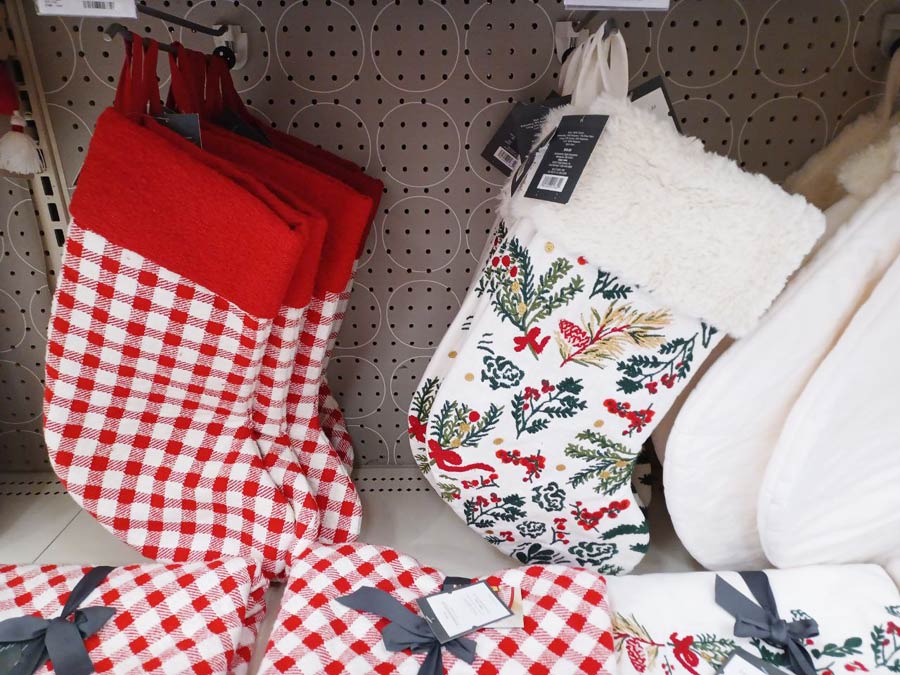 Today, shopping at Target I also saw this year Target Christmas decoration collection and checked their price. All Christmas stockings at Target cost $15 and they are mostly cotton stockings in white or white and red colors. The fabric is rather thin, and they look flimsy, as for me.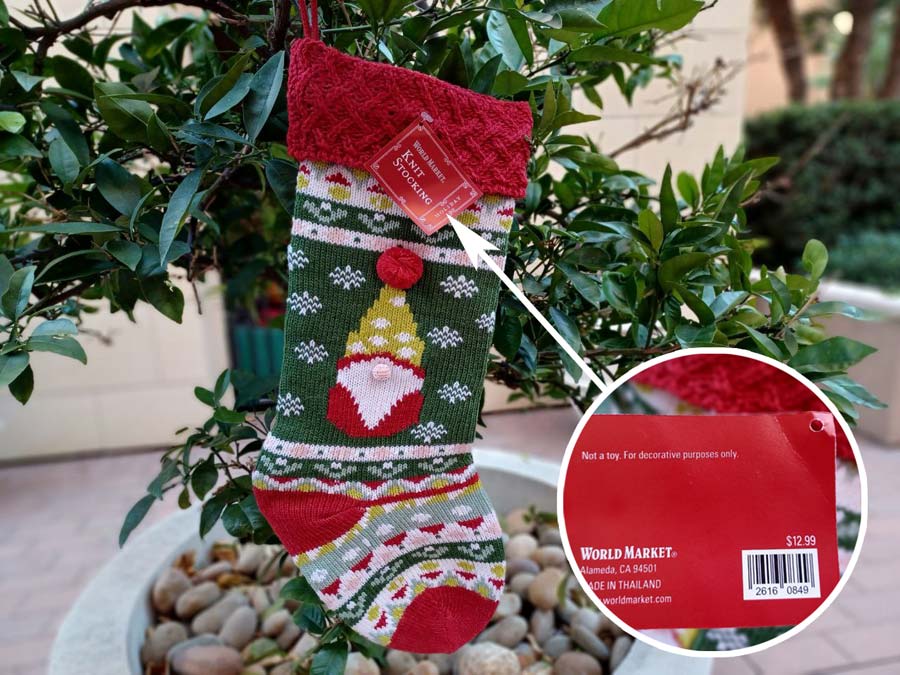 If you prefer knit Christmas stockings the best place to look for them is World Market. The basic World Market knit stockings cost just $12.99 and I like them much better than what Target has got to offer this holiday season. They do look retro style and the print is more lovely.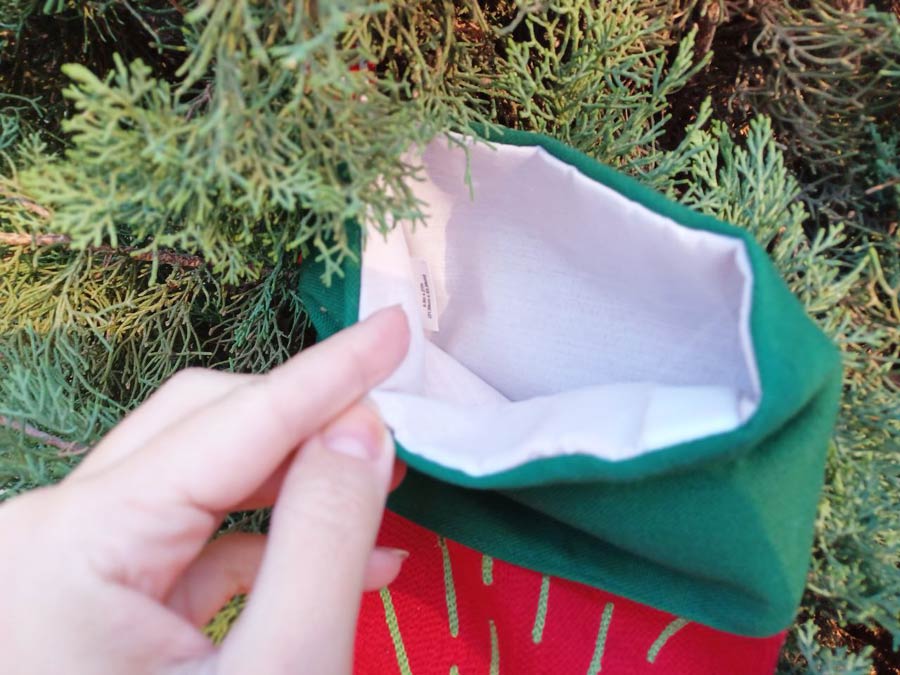 If you want to upgrade a little, consider choosing World Market embroidered Christmas stockings. They are better in everything: fabric is sturdier, embroidery makes them cuter and more expensive. They feature white cotton lining inside. Naturally, they are more expensive.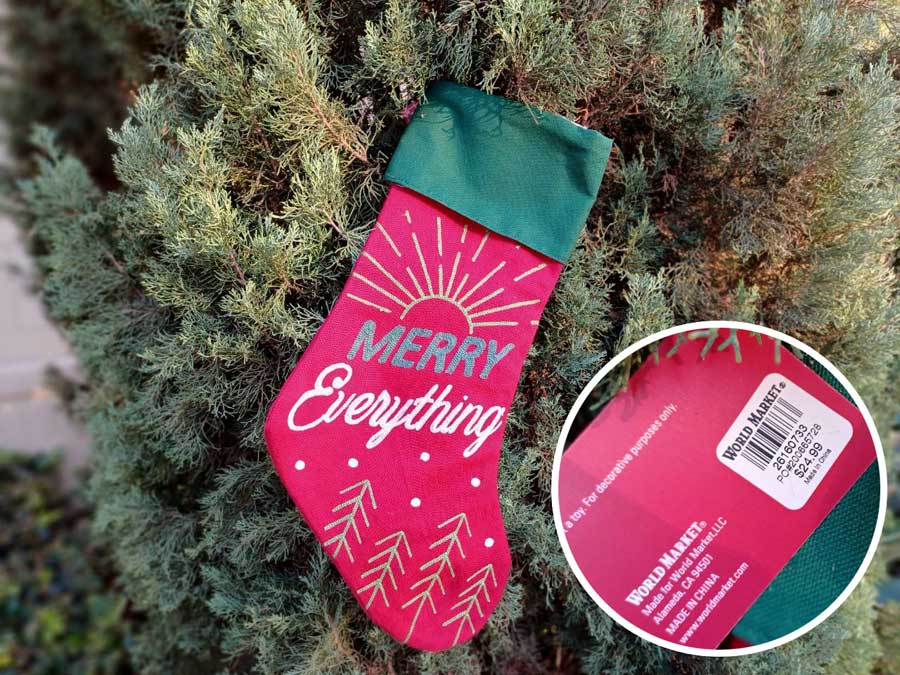 World Market embroidered Christmas stocking costs $24.99. Supposing you don't want to bother with personalization World market stockings are the best option, I guess.
While having cheap Christmas stockings is OK for me, I hategetting boring Christmas stockings many people would buy too. So, I prefer unique Christmas stockings that only you would have. In fact, it's easy to make your own Christmas stockings DIY, if you are good at embroidering. Just buy any Christmas stocking you love and add your own embroidery with the name of your family member on it. This way you will make exclusive family Christmas stockingsand save the money.
If embroidery is not your passion the only thing you can do is order customized Christmas stockings at Etsy, Personalization Mall or some other stores. Etsy Christmas stockings are really cute, but I prefer ordering them at Personalization Mall. I haveseveral one-of-the-kind Christmas stockings for all my family members and here is my collection. Which is your favorite?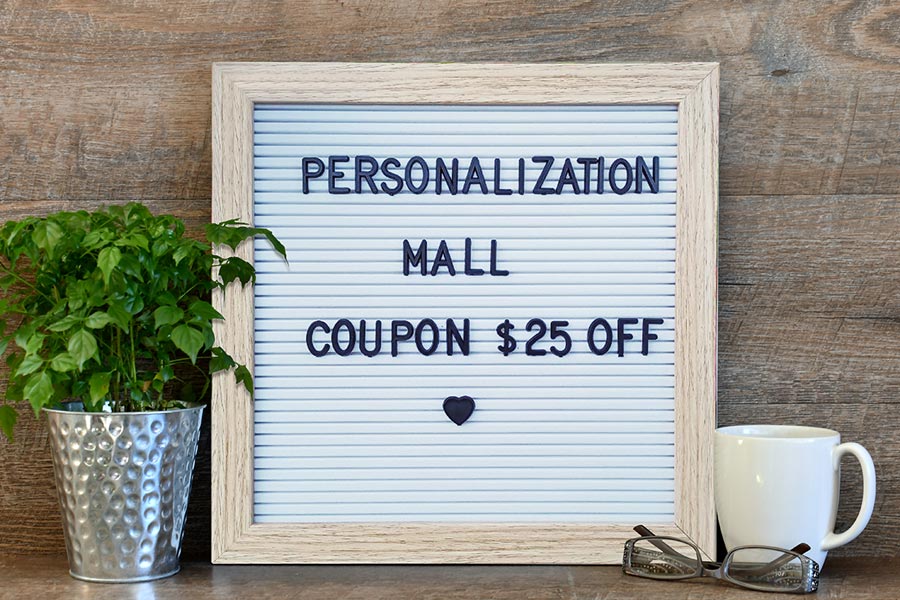 I love simple and laconic styles, plus I prefer knit Christmas stockings as they add coziness to the room. As you probably guessed the red knit stocking with light green buttons and scarf like decoration you can see on the first photo is mine. It feels soft and homelike and looks great hanging on the Christmas tree. I ordered it at Personalization Mall, and it was my first order at this online store. I was very happy with the quality of the product, plus personalization process is very fast and easy. I like to be engaged in product design and it's a nice opportunity to be the co-designer of gifts for those you love. Since I always plan my purchases, I try to find Personalization Mall Coupon first to save on my order and this strategy really works. Plus, every year at the beginning of holiday season there are always nice deals, sales and promotions so that you can get thoughtful gifts at the affordable price.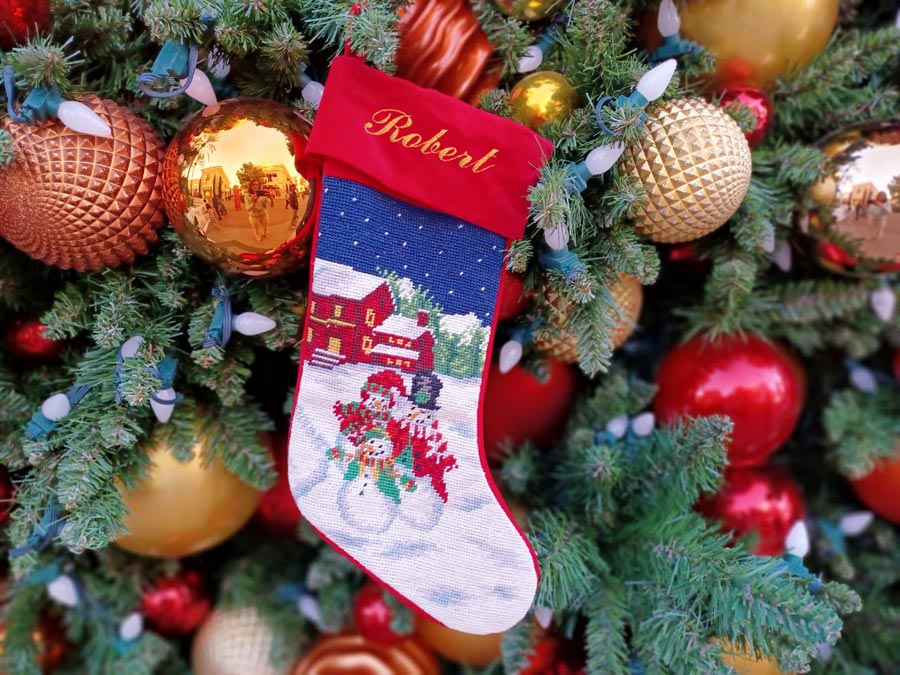 My son Robert loves winter fun and every year we go to Lake Tahoe to ski, enjoy mountain views and make snowmen, so for him I ordered this nice Christmas stocking with snowmen. It's a great reminder of our tradition celebrating Christmas at Lake Tahoe.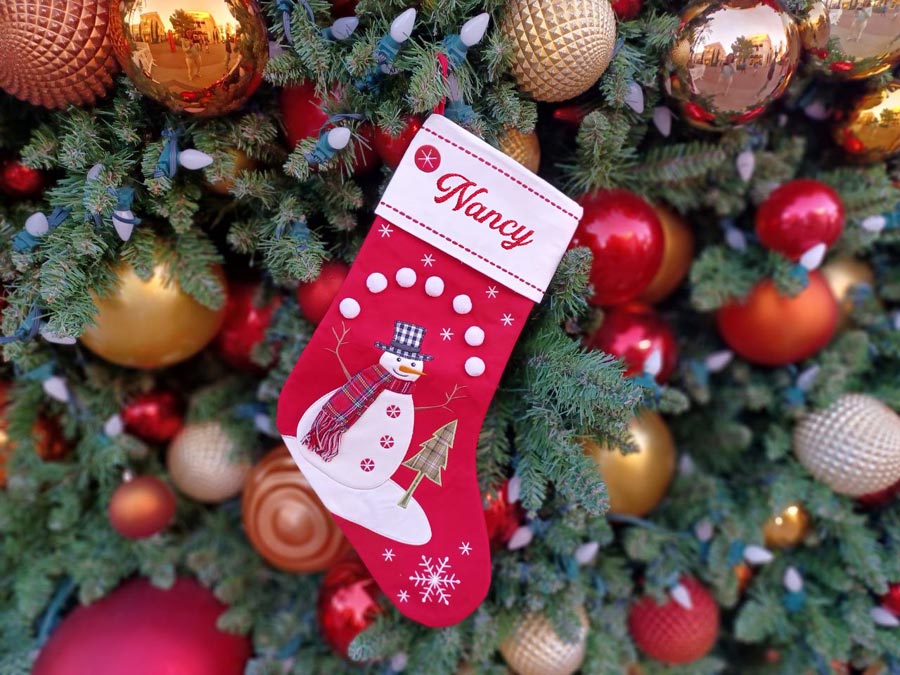 For my daughter I also chose the Christmas stocking with a snowman, but in a different style. It is also Personalization Mall Christmas stocking, and it is made in the cartoon like applique stylewith 3D snowballs.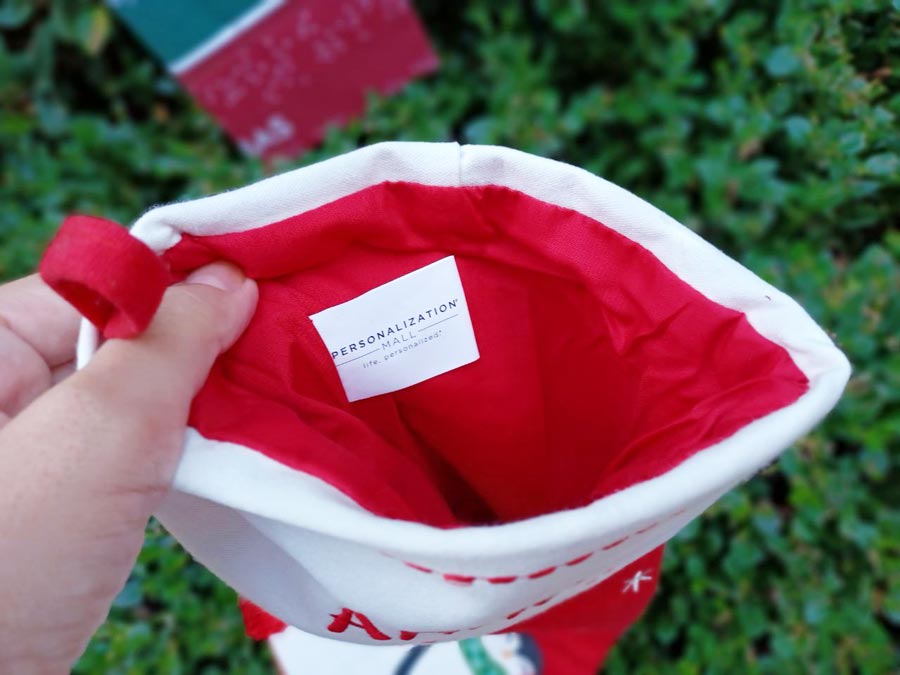 The stocking is all made of cotton, including the inside lining.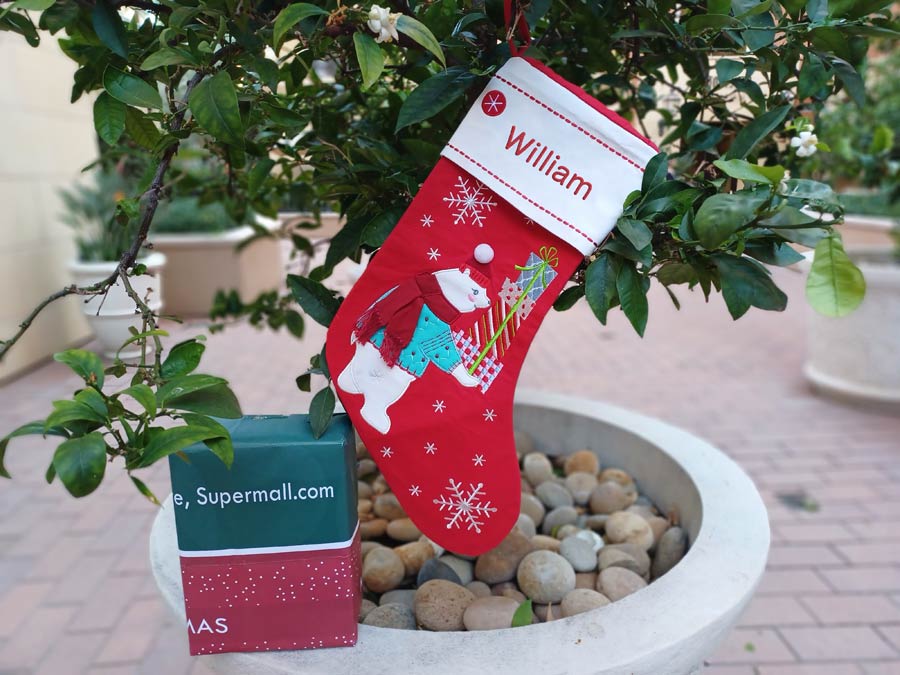 As you see, each of the personalized Christmas stockings is unique and looks much better than mass-market stockings from your nearest store. It takes a little more efforts to put in it, but the result is worth the time spend. And it's a myth that personalized products cost more. Currently, Personalization Mall offers 50% OFF their best-selling Christmas stocking and you can get one as low as $19.99, which is even cheaper than those available at World Market.