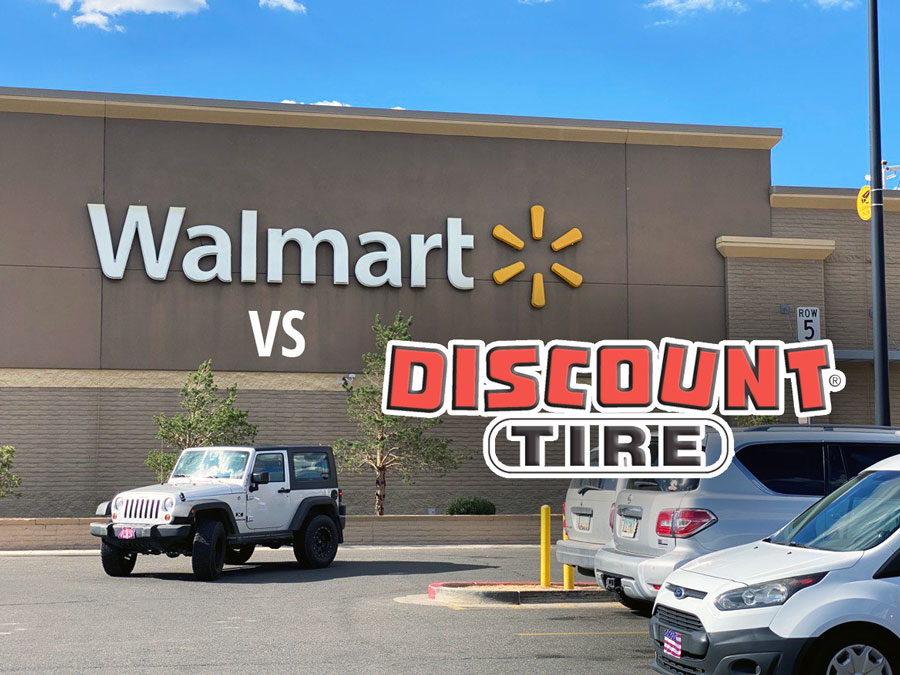 The quest for the right set of tires can be a daunting one, yet it's an essential journey for every vehicle owner. Amidst the tire-buying options, two major contenders emerge: Walmart and Discount Tire. In this comprehensive comparison, we will delve into the realm of tires and guide you in determining whether Walmart or Discount Tire reigns supreme for your tire-related requirements.
What is Walmart?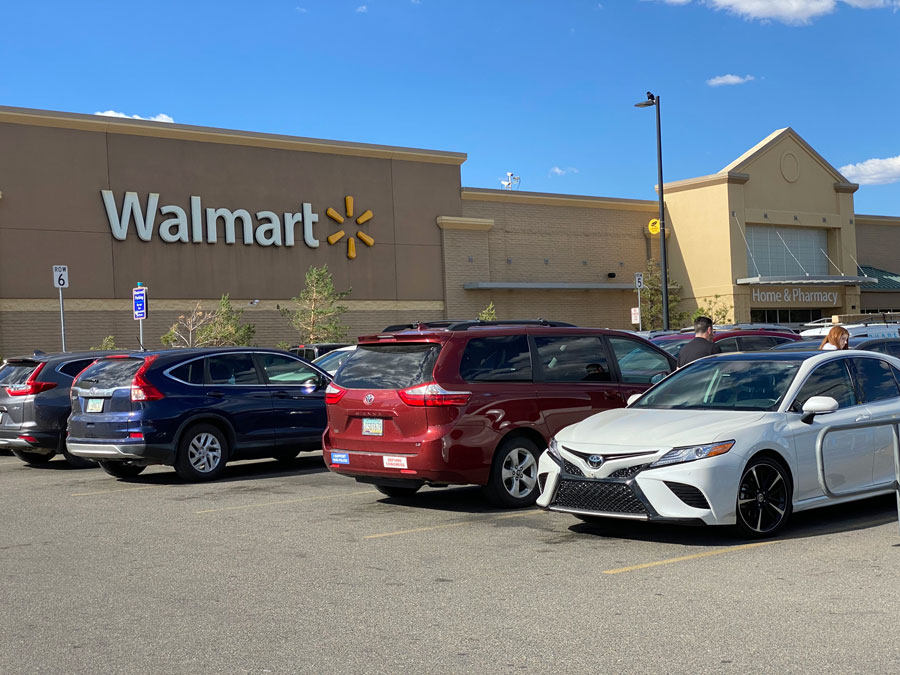 Walmart, the retail giant, offers a wide array of products, including budget-friendly tires. Are tires at Walmart good? Walmart's tire selection comes with significant discounts that are hard to find elsewhere, coupled with impressive treadlife and workmanship warranties. You have the option to purchase Walmart tires both in-store and online. In-store, simply visit a Walmart store with an automotive center, and their associates will assist you in finding the right tires. Alternatively, you can browse Walmart's online tire center, where you can input your car's information and explore a selection of suitable tires. Additionally, Walmart offers the convenience of free shipping to the auto care center nearest to you, or even directly to your doorstep.
Does Goodyear make tires for Walmart?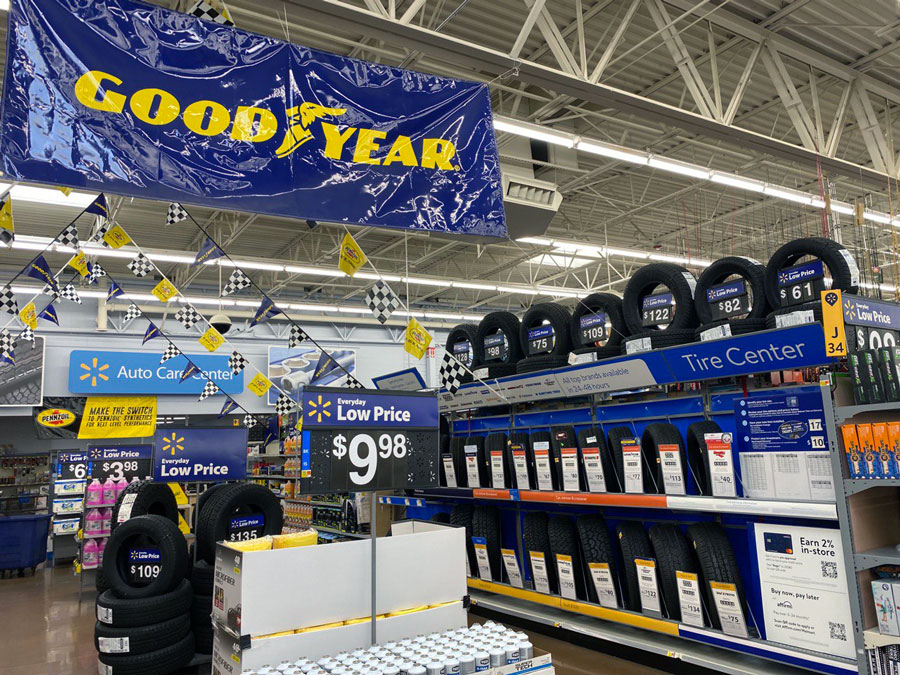 The Reliant All-Season tire is Goodyear's Walmart-exclusive brand designed for most cars, crossovers, minivans, and SUVs. And while some may be skeptical of buying tires from Walmart, the prices on these Goodyear tires have never been better.
What is Discount Tire?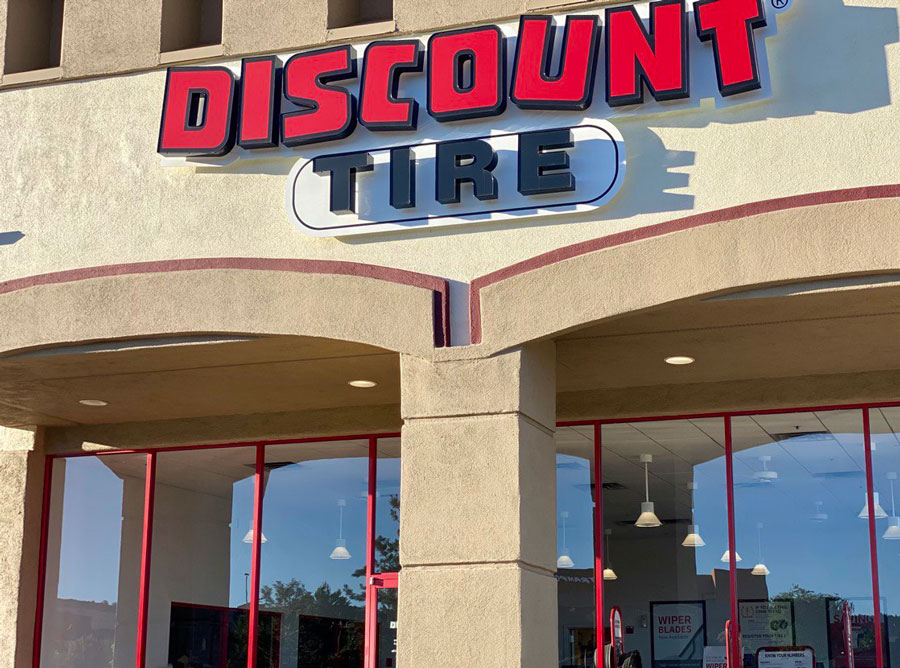 Discount Tire, despite its name, is not just an aggregator for discounted tires; it's a full-fledged tire retailer with a remarkable history. Founded in 1960, it has grown into a nationwide chain of tire shops, recently acquiring Tire Rack to solidify its position as the largest independent tire retailer in the U.S. Discount Tire offers a vast range of tires from over 60 brands, catering to a variety of budgets and preferences. Much like Walmart, you can shop for tires on Discount Tire's website or visit their physical stores. They also provide options for home delivery or in-store pickup.
Pros of Discount Tire:
Free New Tire Balancing and Rotation: Unlike many local tire shops that charge extra, Discount Tire offers free tire balancing and rotation with your tire purchase, contributing to a smoother and more refined ride.
Huge Variety of Tires: Discount Tire's website boasts a selection of tires from over 60 brands, covering everything from premium to budget-friendly options, ensuring you find the perfect fit for your vehicle.
Multiple Financing Options: Discount Tire offers special financing plans on purchases of $199 or more, including 6, 9, and 12-month options, making it easier to manage your tire expenses.
Quicker Shipping: Discount Tire excels in speedy tire delivery, whether to one of their stores or directly to your home, ensuring you don't have to wait long for your new tires.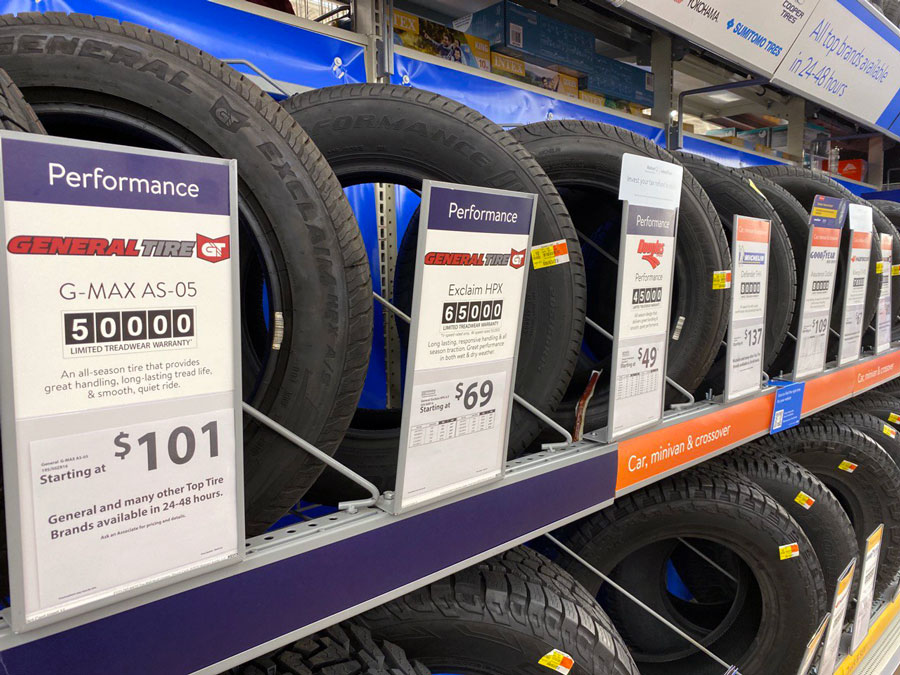 Pros of Walmart:
Free Nationwide Store Shipping: Similar to Discount Tire, Walmart offers free shipping to their auto care centers, saving you additional shipping costs. Just be sure to book an installation appointment to avoid waiting.
Highly Competitive Tire Prices: Walmart is known for its competitive pricing. Their strong negotiation with brands means you can often find excellent deals on tire purchases.
Low Tire Installation Cost: Walmart's basic tire installation is one of the most affordable options in the market, including labor, lug re-torque, and rebalancing and rotation at specified intervals.
Long-lasting Standard Warranty: Walmart offers a 90-day satisfaction warranty on tires, along with the option to purchase a road hazard warranty for added protection.
RELATED: Exploring the Optimal Online Tire Shopping: Where to Order Tires and Arrange Installations
Walmart vs. Discount Tire: Main Differences. Who has the best tires prices?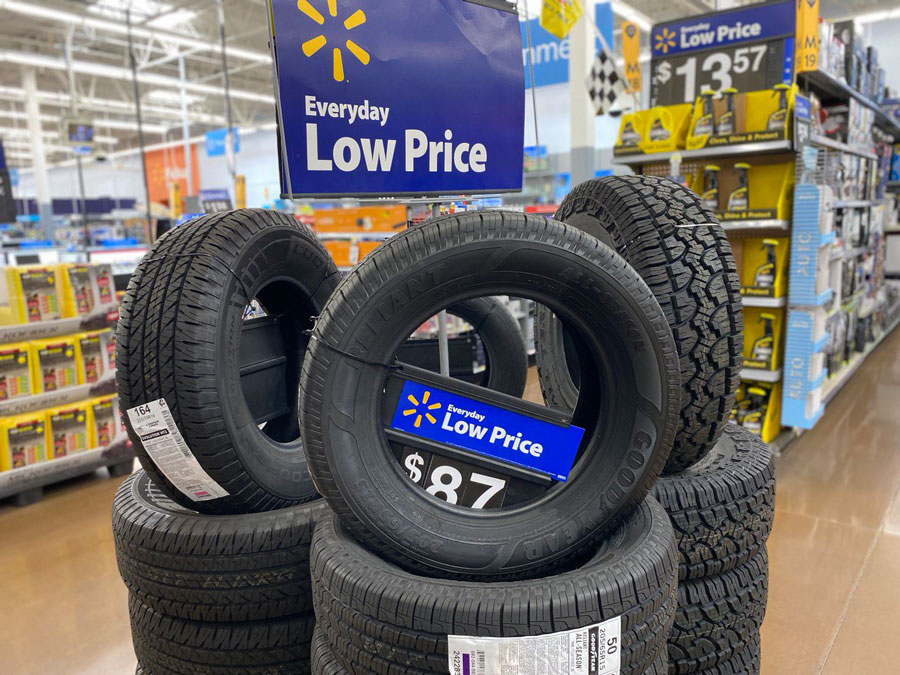 Price: Both Walmart and Discount Tire offer competitive pricing, with slight variations depending on tire brands and models. In most cases, Walmart tends to have slightly lower prices due to exclusive agreements with certain tire brands.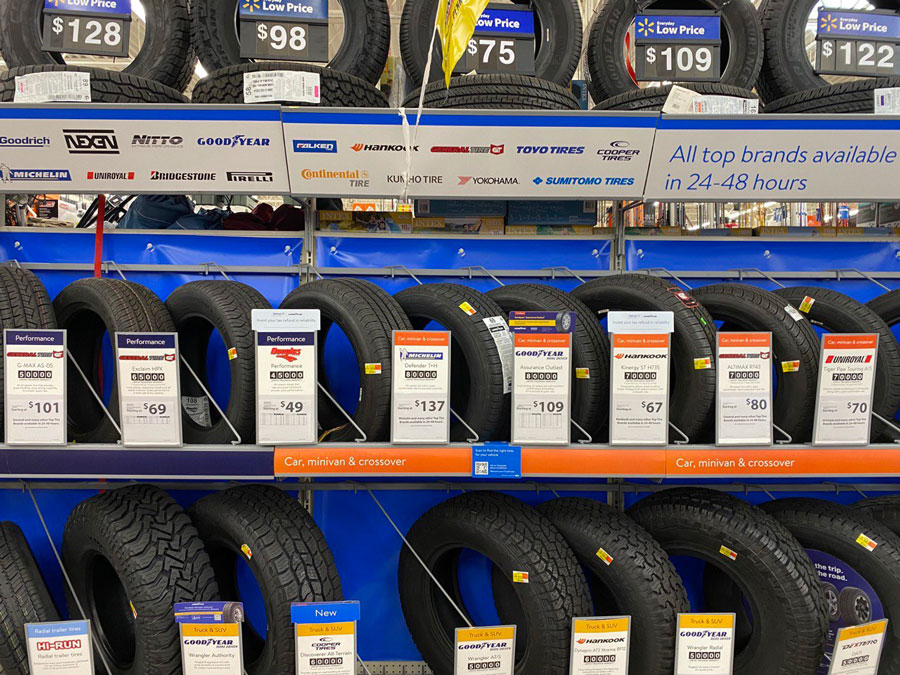 Discounts: When it comes to discounts, both Walmart and Discount Tire have their own sets of enticing offers for shoppers. Walmart, known for its wide range of deals, offers up to 65% off on Flash Picks, making it a fantastic option for bargain hunters. Additionally, eligible customers can enjoy a substantial $20 off their $50 order, and for added convenience, orders of $35 or more qualify for free delivery at Walmart. On the other hand, Discount Tire brings savings to the table with up to 15% off on Method Race Wheels, perfect for those seeking quality wheels at reduced prices. For those shopping for tires and wheels, Discount Tire offers free ground shipping on all in-stock items, ensuring affordability. If you're a holder of a Discount Tire credit card, you can benefit from an extra 5% off purchases totaling $599 or more, along with promotional financing options. Furthermore, military personnel can enjoy a 5% discount on their orders, showing appreciation for their service.
Warranty: Walmart provides a more extended satisfaction warranty of 90 days compared to Discount Tire's 30 days. Additionally, Walmart offers a road hazard warranty for an extra fee, while Discount Tire only replaces purchased tires.
Number of Stores: Walmart has over 2,500 auto care centers across the U.S., making them more accessible than Discount Tire's approximately 1,000 stores.
Quality of Service: Based on customer reviews, Discount Tire often receives praise for the quality of its service, while Walmart relies more on automated systems for tire selection.
Variety of Brands: Both retailers offer a vast selection of tire brands, making it unlikely that you won't find the tire you need at either store.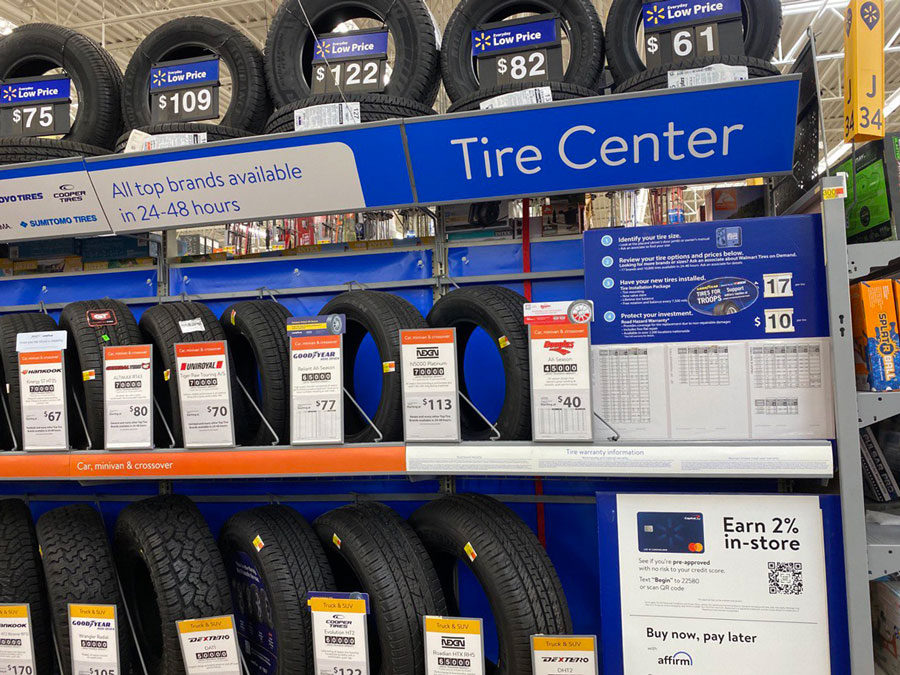 Is it cheaper to buy tires online?
When it comes to purchasing tires, it's common to wonder whether buying them online or in-store is the better option. While both methods have their pros and cons, one thing that's hard to deny is the fact that shopping for tires online is almost always cheaper. With the prices of products and services rising every day, it's essential to save as much money as possible. By ordering your new set of wheels from an online store, you can often take advantage of exclusive deals and discounts that wouldn't be available if you were shopping in-person.
Choosing between Walmart and Discount Tire ultimately depends on your specific priorities. Opt for Walmart if you prefer lower installation costs, extended satisfaction warranties, competitive tire prices, and a nearby store. On the other hand, choose Discount Tire for better service quality, more financing options, free tire balancing and rotation, and quicker tire shipments. In the end, both Walmart and Discount Tire are reliable options for purchasing tires, and your choice will depend on which factors matter most to you.