When it comes to shopping for pet supplies and more, two major contenders stand out: Chewy and Walmart. Both retailers offer a wide range of products, competitive prices, and various services. Chewy and Walmart are very similar in price for common pet products. When prices differed, Chewy was usually cheaper. To help you make an informed choice, let's delve into a detailed comparison, covering prices, discounts, and services.
Product Selection:
Chewy: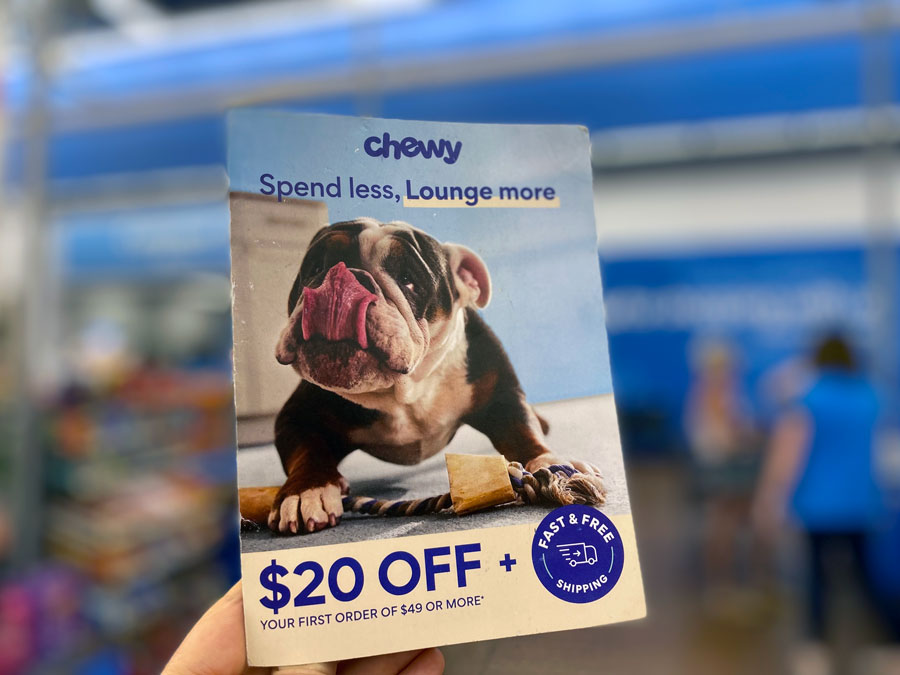 What is Chewy known for? Chewy specializes in pet supplies and offers an extensive selection of products for dogs, cats, small animals, birds, reptiles, and even horses. They provide a curated range of high-quality pet food brands, grooming supplies, toys, and more. Chewy's focus is exclusively on pet-related items, making it a one-stop-shop for all your furry friend's needs.
Walmart: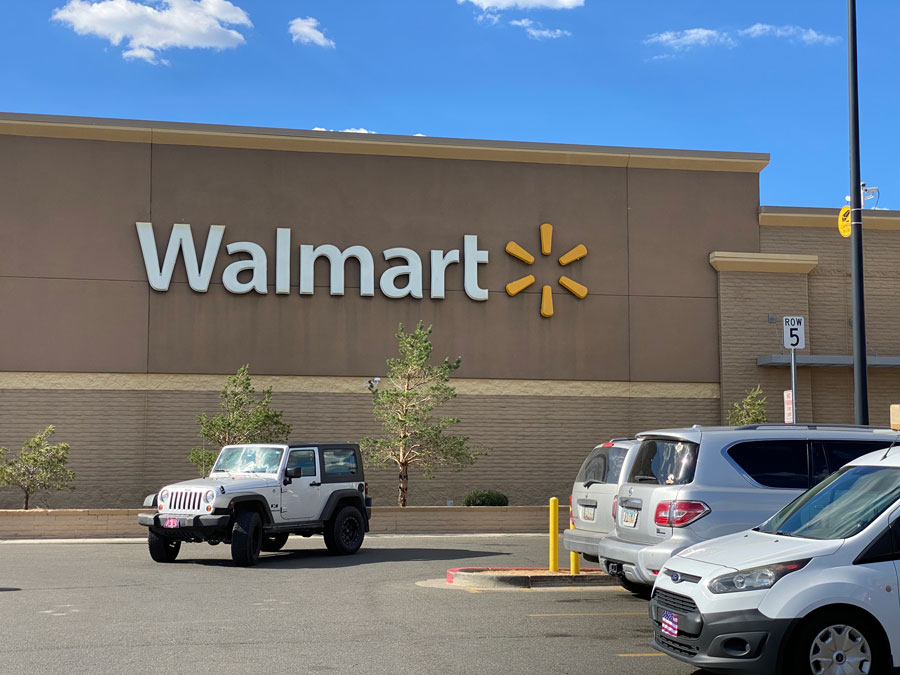 Walmart, on the other hand, is a retail giant offering a vast array of products, including groceries, electronics, clothing, and pet supplies. While they do have a substantial pet section, it may not be as comprehensive as Chewy's dedicated pet inventory. Walmart's advantage lies in its ability to cater to various shopping needs beyond pets.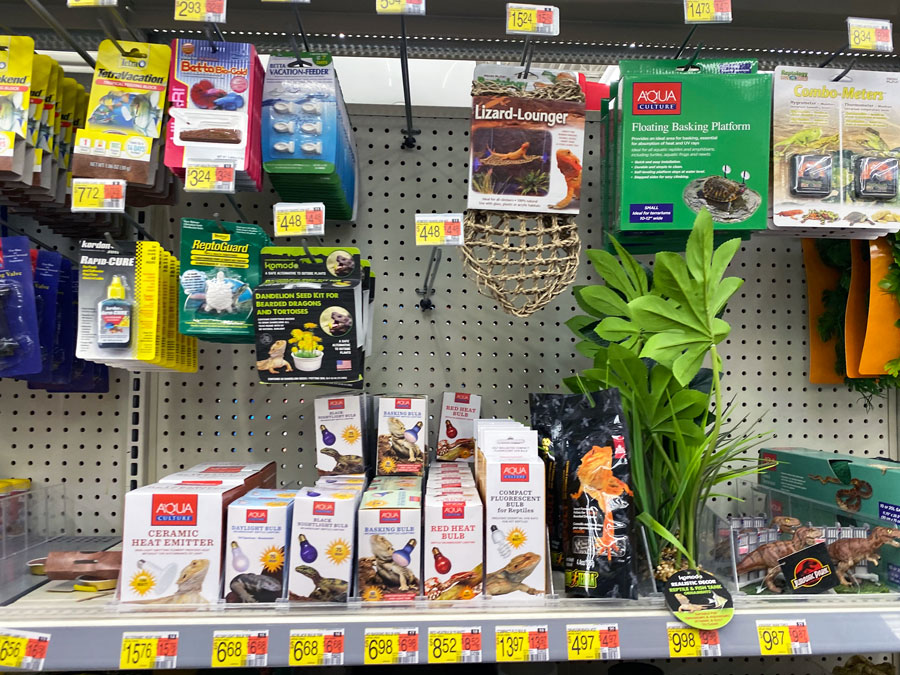 But almost half of the items we searched for were not sold by Walmart (this was especially common when looking for items for exotic pets other than a dog or cat). While Chewy generally excels in providing a vast array of pet-related items, there were instances where specific products available at Walmart were not found on Chewy's platform.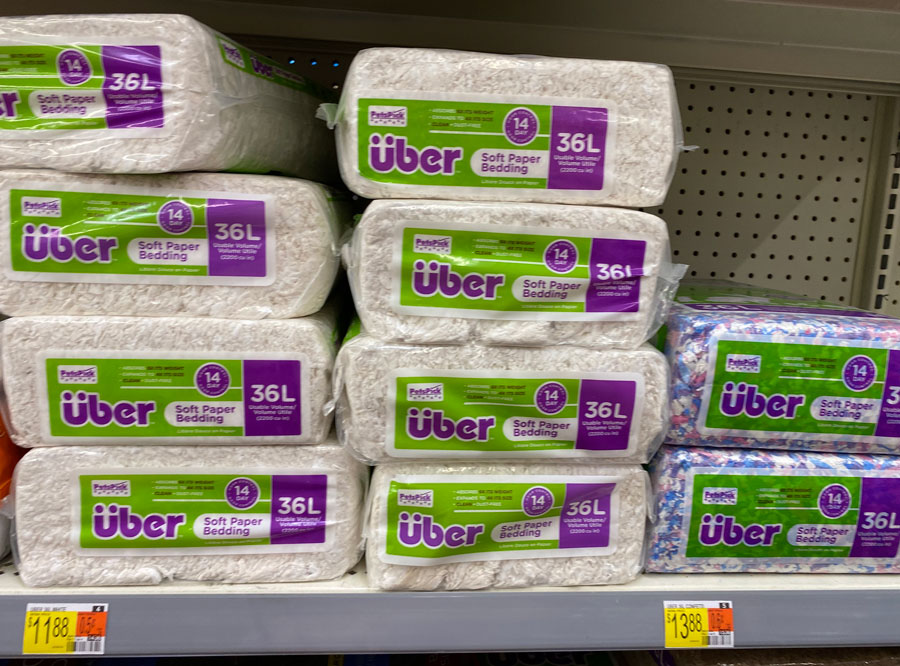 For instance, the Pets Pick 28L Natural Uber Pet Bedding was unavailable at Chewy. It's worth noting that Chewy distinguishes itself by offering exclusive brands alongside its extensive product range. So, when it comes to product selection, the choice ultimately hinges on your specific needs and preferences.
Prices and Discounts: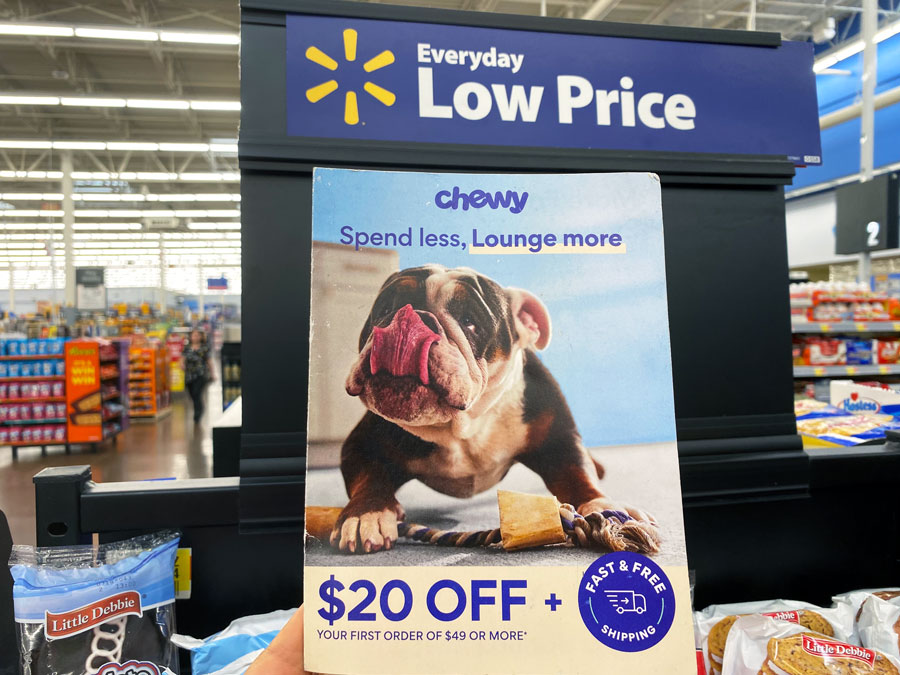 When you're looking for ways to save on your pet's favorite food and toys and treats, you've probably come across Chewy.com.
Is Walmart or Chewy cheaper?
As it turns out, Chewy competes well on price, but Walmart shoppers aren't paying much more. The savings are there, but only on select items When you start comparing the major pet retailers by item, the prices are remarkably similar.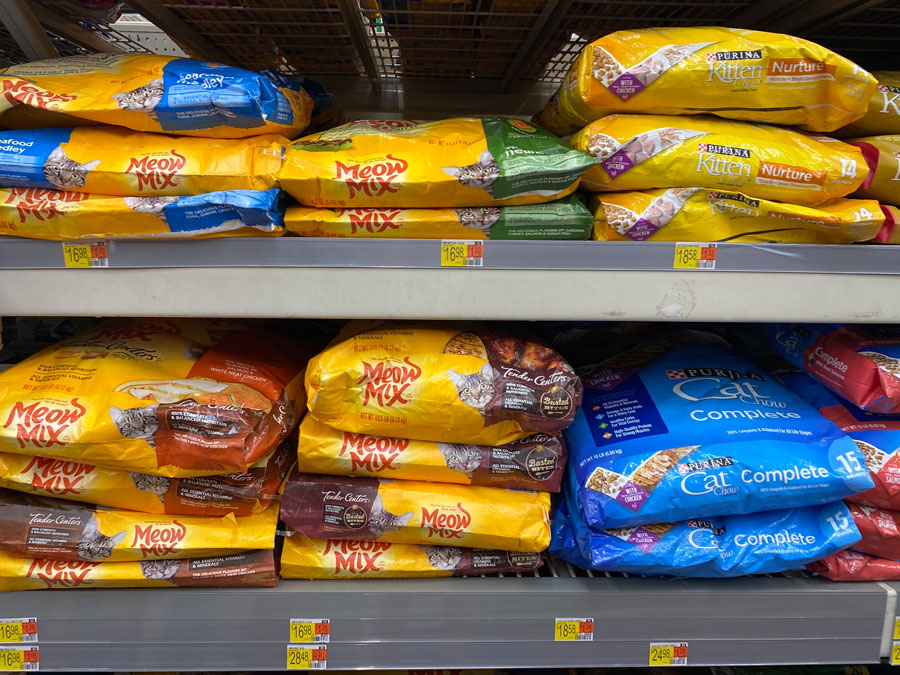 Does Chewy have lower prices?
When comparing prices between Chewy and Walmart, it becomes evident that Chewy consistently offers better value. Whether the difference is just a few cents or a few dollars, Chewy tends to come out on top.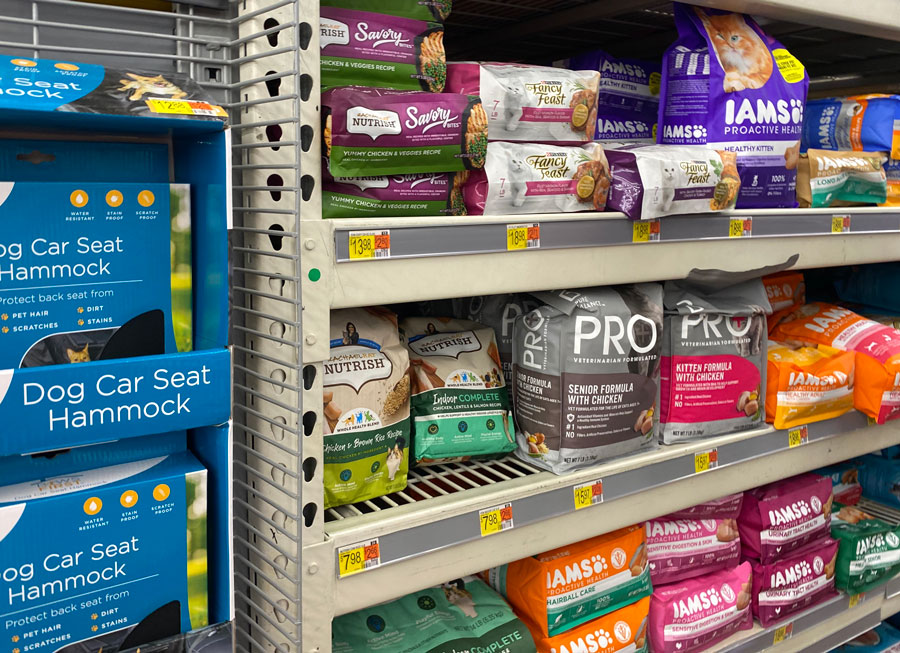 For instance, both Walmart and Chewy list IAMS PROACTIVE HEALTH Healthy Adult Dry Cat Food, 7 lb. Bag at the same base price. However, when utilizing Chewy's Autoship option, the price drops slightly to $18.03, saving an extra 5%.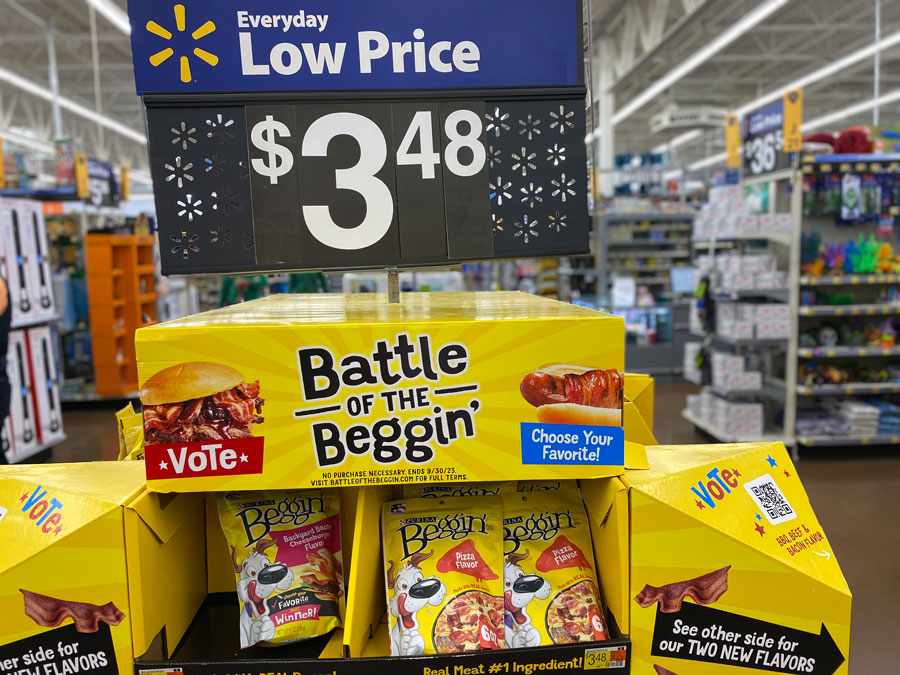 Similarly, Purina Beggin' Treats for Dogs is priced identically at both Walmart and Chewy.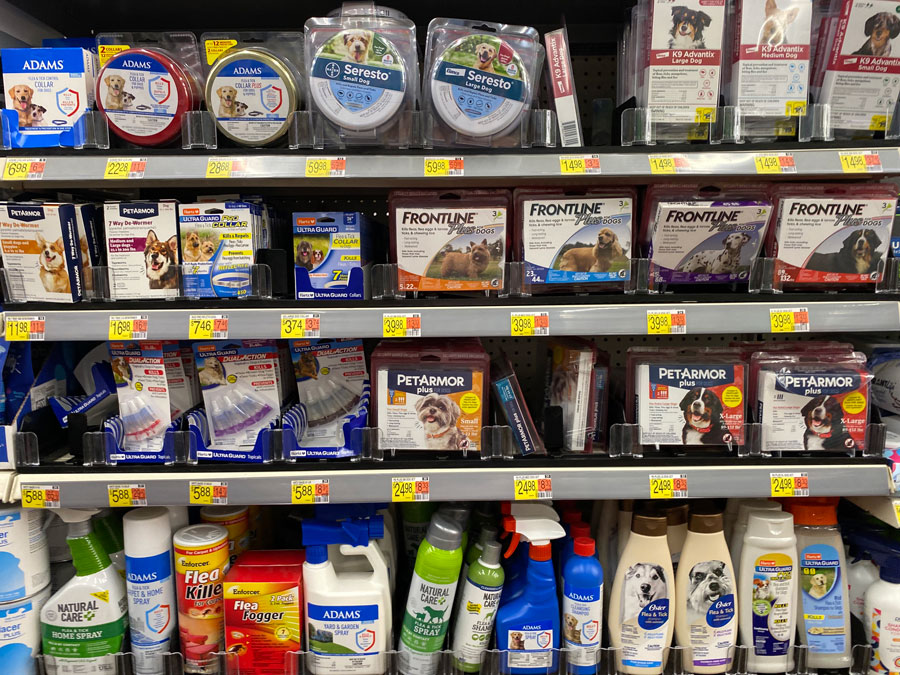 However, for Frontline Plus Flea & Tick Spot Treatment for Small Dogs, 5-22 lbs, Chewy's Autoship option offers a better deal at $37.98, compared to Walmart's $39.98. It's worth noting that pricing may vary based on specific products.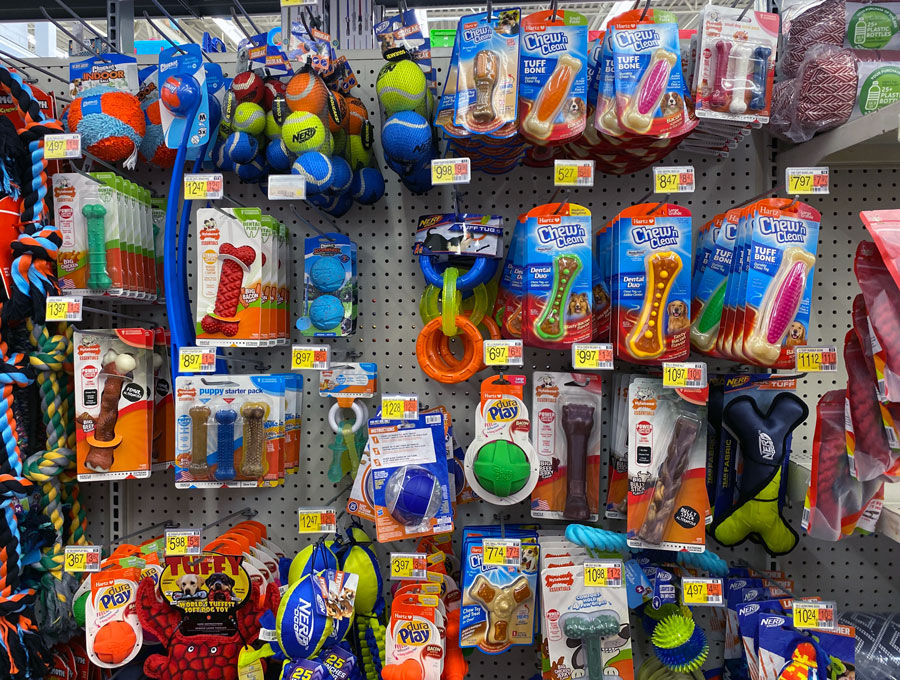 In a rare exception, Hartz Chew N' Clean Dental Duo Dog Chew & Toy is priced lower at both Walmart and Chewy, with a cost of only $5.27. Overall, when it comes to affordability and savings, Chewy often emerges as the frontrunner, making it an attractive option for budget-conscious pet owners.
Sales, Coupons & Shipping
Does Chewy really save money? While Chewy certainly seems like a competitive place to shop for pet supplies, those looking to save as much as possible are better off regularly comparison shopping. Why Because the few times Walmart beat Chewy on price, it was because of sales and coupons. Chewy also has coupons, for example Take up to 40% Off Sale Items + Extra 30% Off Select Orders at Checkout at Chewy You also have to consider shipping costs. Chewy requires you to spend at least $49 to get free shipping. Walmart only requires you to spend $35 (or no minimum spend for Walmart+ members) and offers in-store pickup. If you regularly buy large bags of dog food for your pets, then of course you will receive free shipping. But what if you only need one bag of treats for your kitty? Walmart+ members can get it for free. But with Chewy, you'll pay $4.95 for shipping.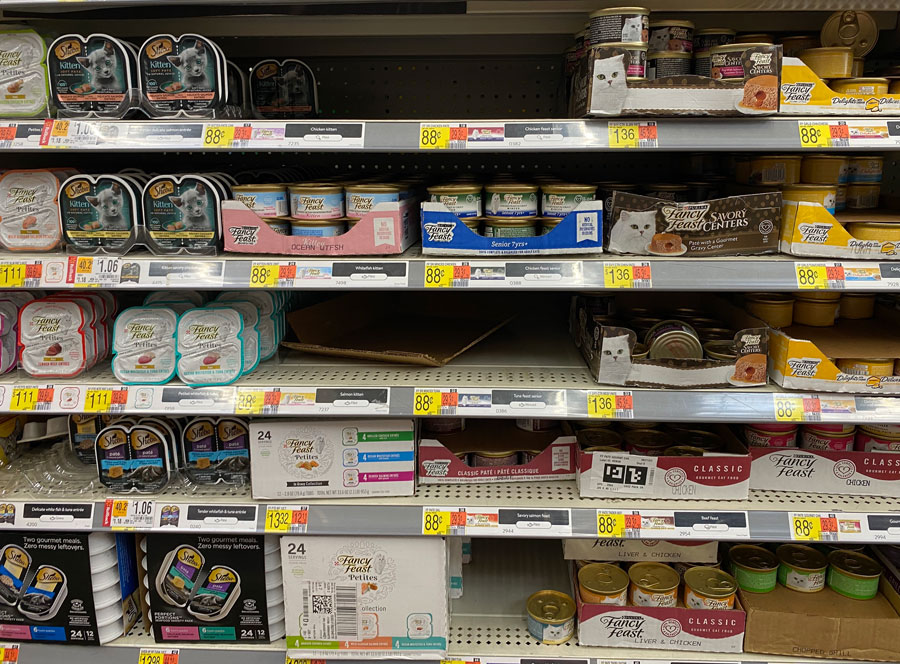 Also, for example, when it comes to SHEBA Wet Cat Food Cuts, there's a notable difference in purchasing options between Chewy and Walmart. Walmart offers the product for $1.06 per ounce, allowing customers to buy individual packs. However, Chewy exclusively offers a case of 24 twin-packs for $9.76. While Walmart caters to single-pack purchases, Chewy's bulk purchase option may be more cost-effective for those looking to stock up on this particular cat food brand.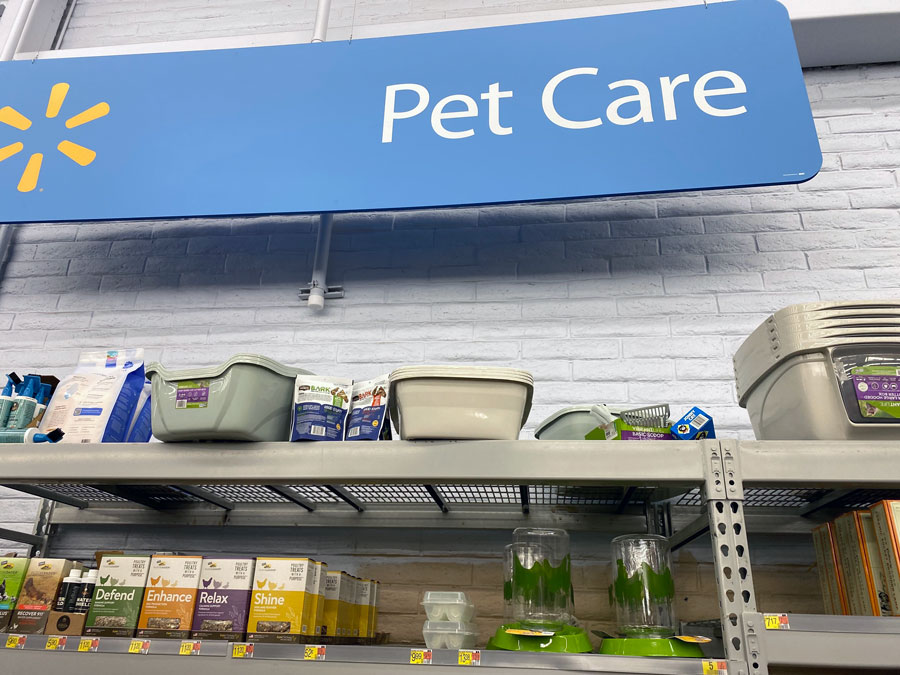 Pet Telehealth
Have you ever had questions about your pet's health, but couldn't make it to the vet's office? Have you heard about Walmart PAWP and Connect with a Vet? These are two services that are at the forefront of the rapidly growing pet telehealth market.
What is Walmart PAWP?
Walmart PAWP is a partnership between Walmart and Pawp, a veterinary telehealth provider. It offers Walmart+ subscribers one year of access to Pawp's membership.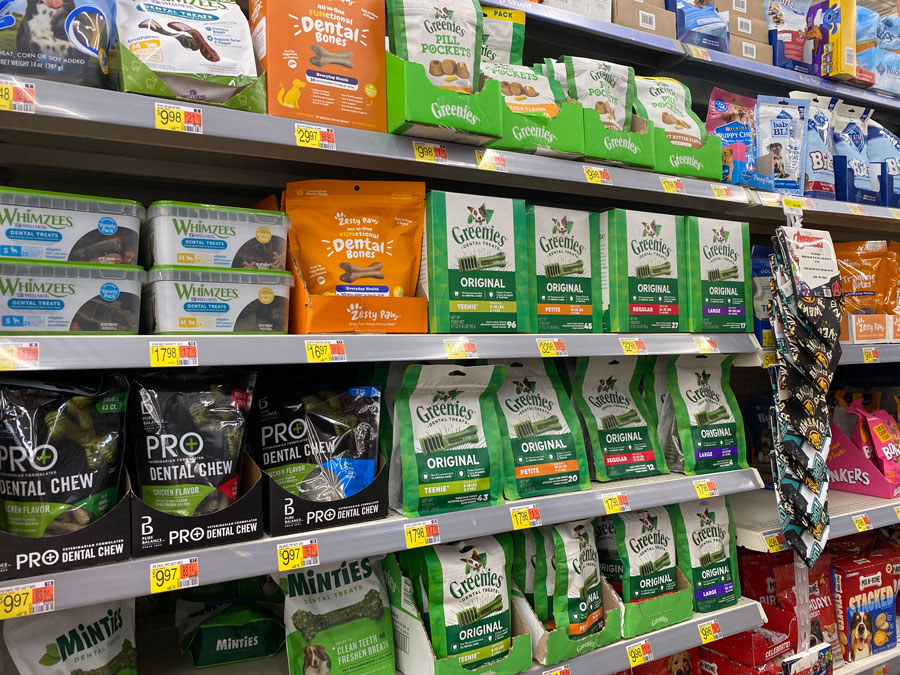 What is Connect with a Vet?
Chewy's Connect with a Vet provides online vet visits through a team of experienced vets for dogs and cats. Just enter your pet and vet information at checkout, select your approval method, and place your order. Plus, if you need a prescription, Chewy can even contact your veterinarian for you to get approval.
If you're a pet parent who wants to quickly get answers for all your pet-related questions and concerns, these two services are definitely worth considering. Whether you prefer the convenience of Walmart's offering or the expertise of Chewy's vet team, the choice is yours.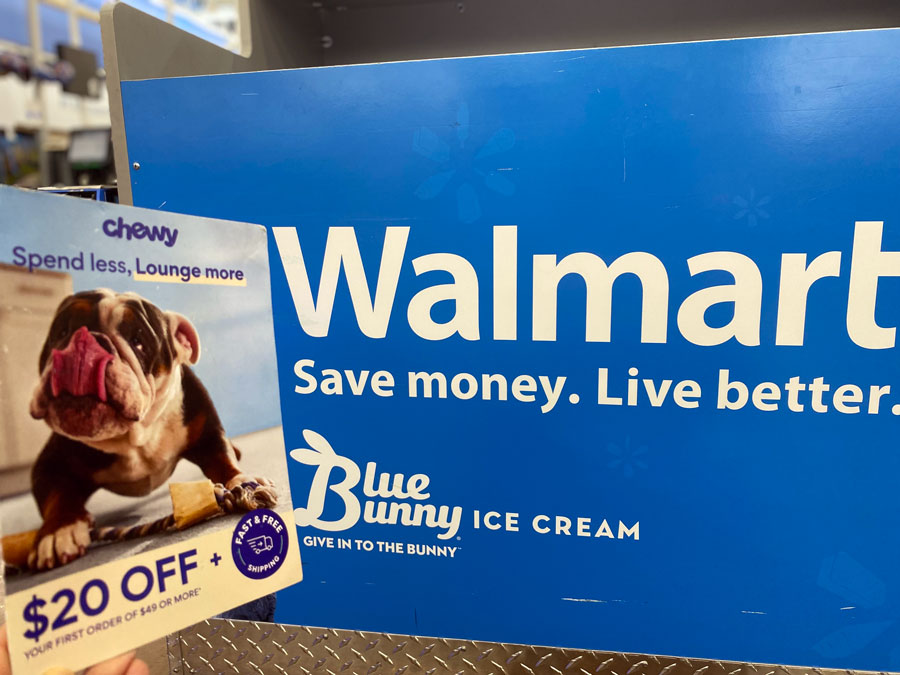 In the Chewy vs. Walmart showdown, the choice largely depends on your priorities. If you're primarily looking for a specialized pet supply retailer with a vast selection and top-notch customer service, Chewy is an excellent choice. On the other hand, if you prefer the convenience of one-stop shopping for pet supplies and other household items, Walmart offers competitive prices and a wide range of services. What makes Chewy so good? In short, Chewy can save you money on pet supplies compared to other retailers, especially if you want to ship and order in bulk. But Walmart is better for small purchases, so it's worth at least occasionally comparison shopping. Ultimately, both retailers have their strengths, making them valuable options for pet owners with varying needs and preferences.