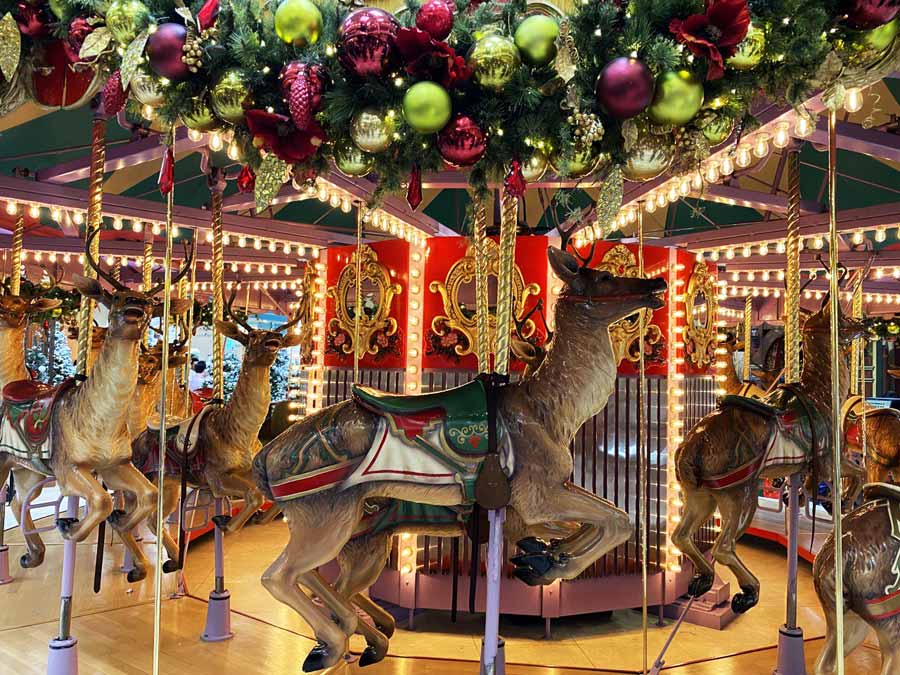 Southern California is a very beautiful place to live in and during the holiday it turns into a magical setting for your dream vacation. Even if you are a California resident and have been living here for a long time there is still so many places to see and things to do that you are sure to find something you and your family will enjoy. Here is my list of things to do in Southern California during Christmas and New Year holidays.
Dana Point Harbor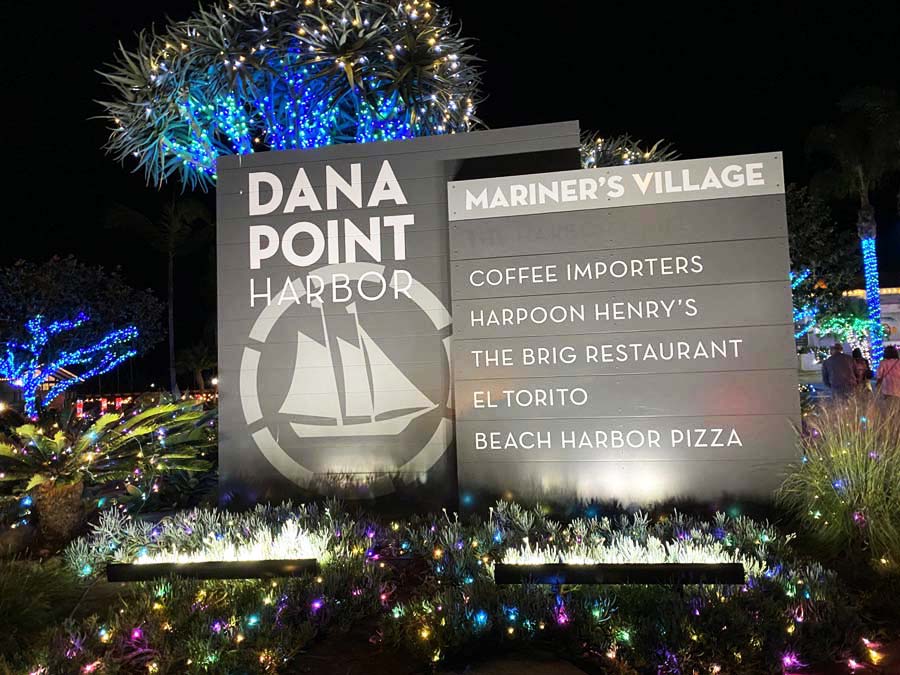 Actually, there are tons of free fun on Christmas in Southern California and New Year and Dana Point Christmas lights is a great example of free winter attractions worth visiting. Whether you have a romantic date or plan a family night out Dana Point Harbor Light Display is a must see. The event starts November 16 and lasts through New Year.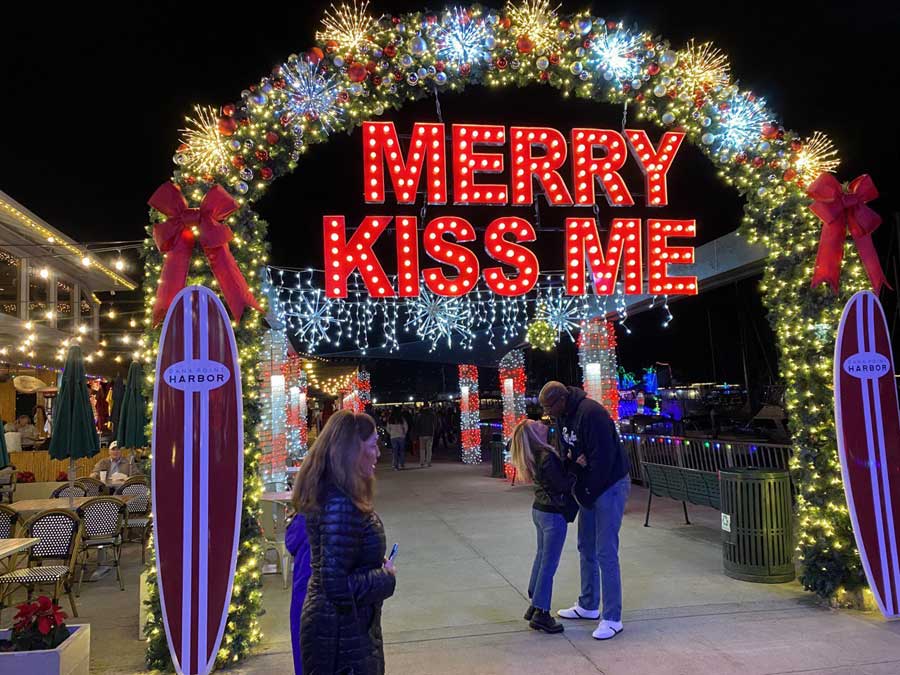 Marry Kiss Me is a famous Dana Point holiday light display that has already become synonymous with holiday fun and celebrations. Many couples come here to take Insta perfect photos and share their love vows.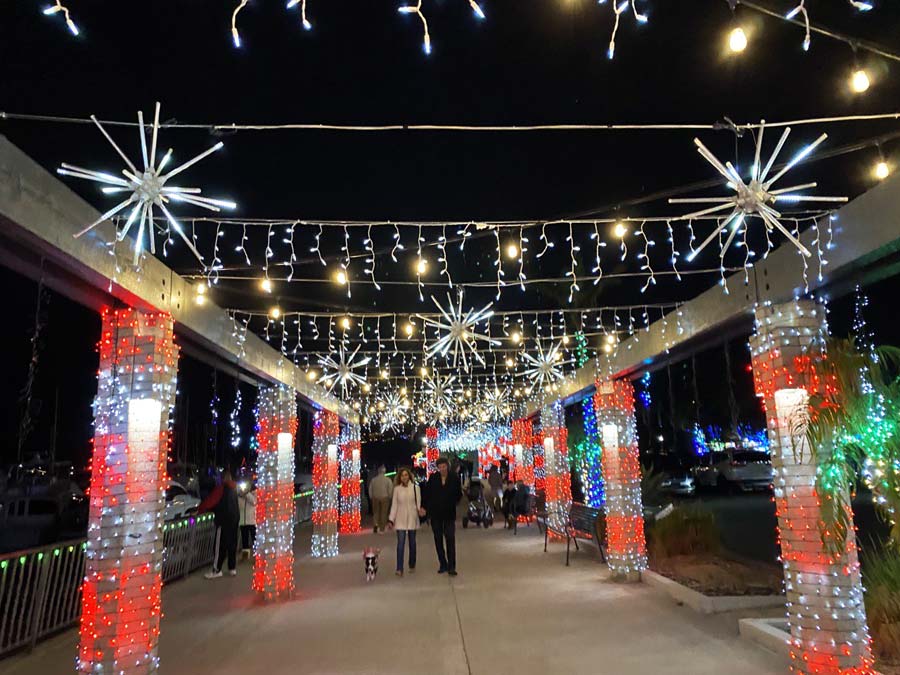 Christmas is one of the most romantic holidays of the year when you show how much you care and express your love and affection. And if you are looking for a perfect setting to confess your love there is probably nothing better than Marry Kiss Me.
Balboa Island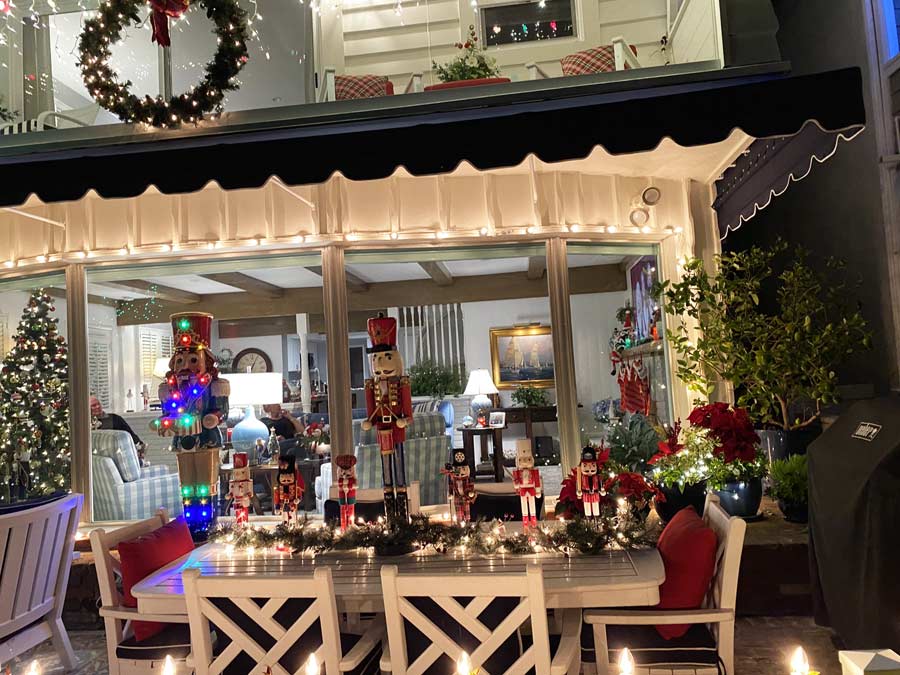 There is something inexplicably charming and laidback in the atmosphere of nice restaurants and souvenir stores on the island. Affordable to everyone, with plenty of attractions for both kids and adults, Balboa Fun Zone (600 E Bay Ave, Newport Beach, CA 92661) is the place to go during Christmas school break. Here you will see lots of beautifully decorated homes at the marina. Many of these homes take part in the Ring of Lights waterfront competition to become the most beautifully decorated house of the year. Just walking around in the evening is an attraction itself, plus, you can eat delicious foods offered for sale by different vendors.
Newport Beach Christmas Boat Parade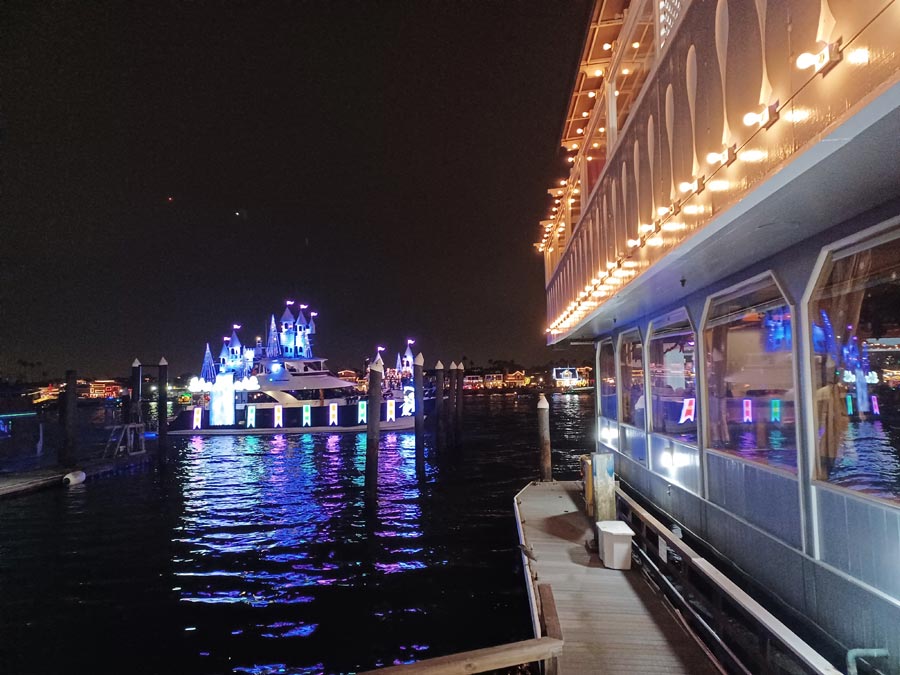 If you decide to visit Balboa Island before Christmas make sure you come to see Newport Beach Christmas Boat Parade. This beautiful tradition is over one hundred years old and every year before Christmas there is a fabulous show you shouldn't miss. The show lasts for about a week and there are fireworks at the beginning and the closing day of the event. Yacht and boat owners do their best to impress the spectators and congratulate with the coming holidays.
South Coast Plaza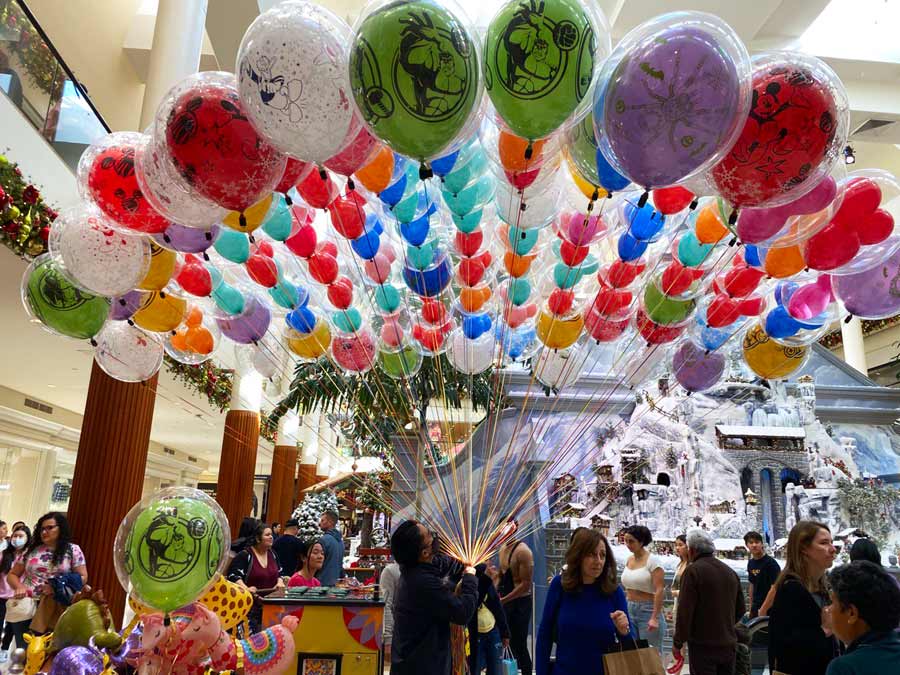 Christmas and New Year is the time when we exchange gifts. South Coast Plaza is an upscale shopping center with a wide range of stores for every budget. From luxury brands to more democratic ones there is something for everyone. Here you can find gifts for everyone in your list, even for the witch in your life.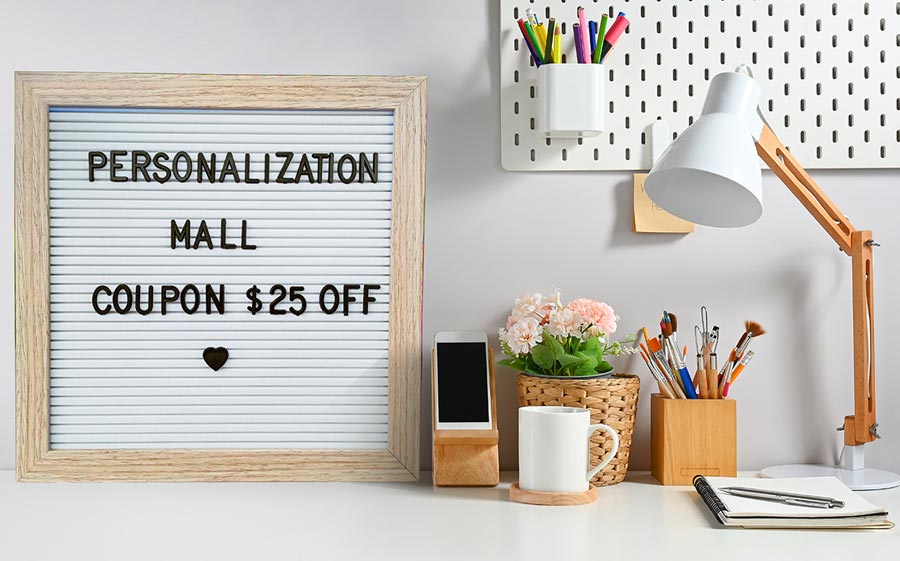 But if you fail to find something unique you can always check out Personalization Mall or Etsy for personalized gifts for any occasion. And you can save on your online order with Personalization Mall Coupon or Etsy Coupon.
Snoopy House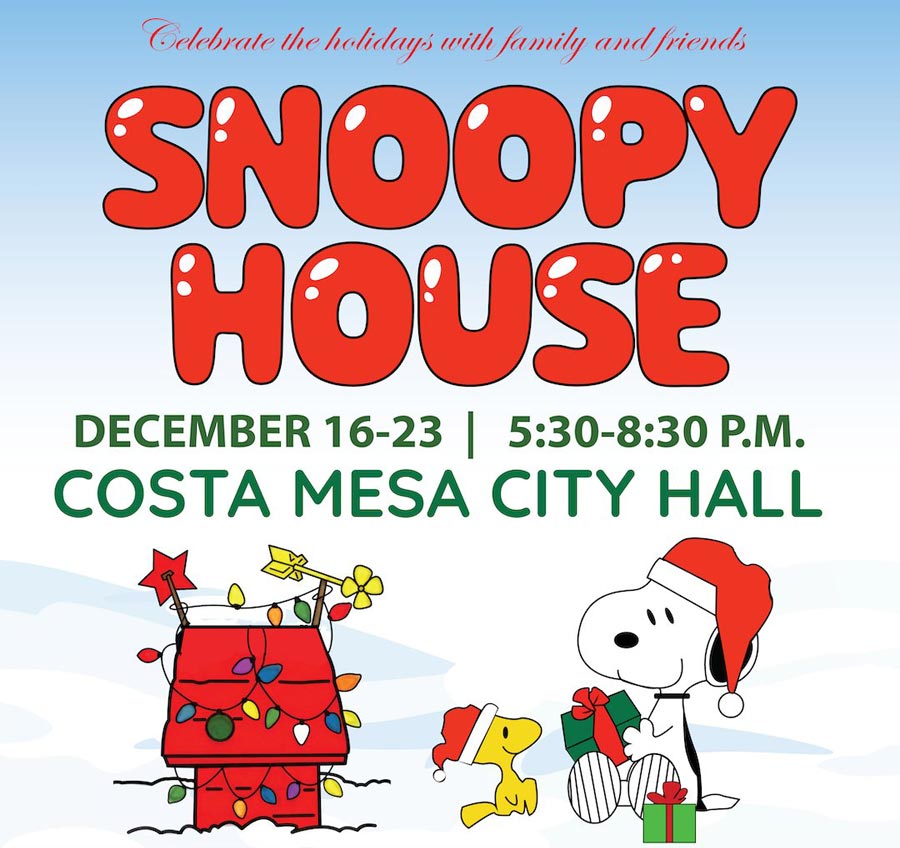 If you have small children, consider taking them to Snoopy House in Costa Mesa City Hall December 16-23. Fun activities for kids include photos with Santa, train rides, and much more. Here kids can have fun jumping and sliding, write a letter to Santa and see stage performances. Snoopy House lights display helps create festive atmosphere and transforms the place into something unreally beautiful.
Fashion Island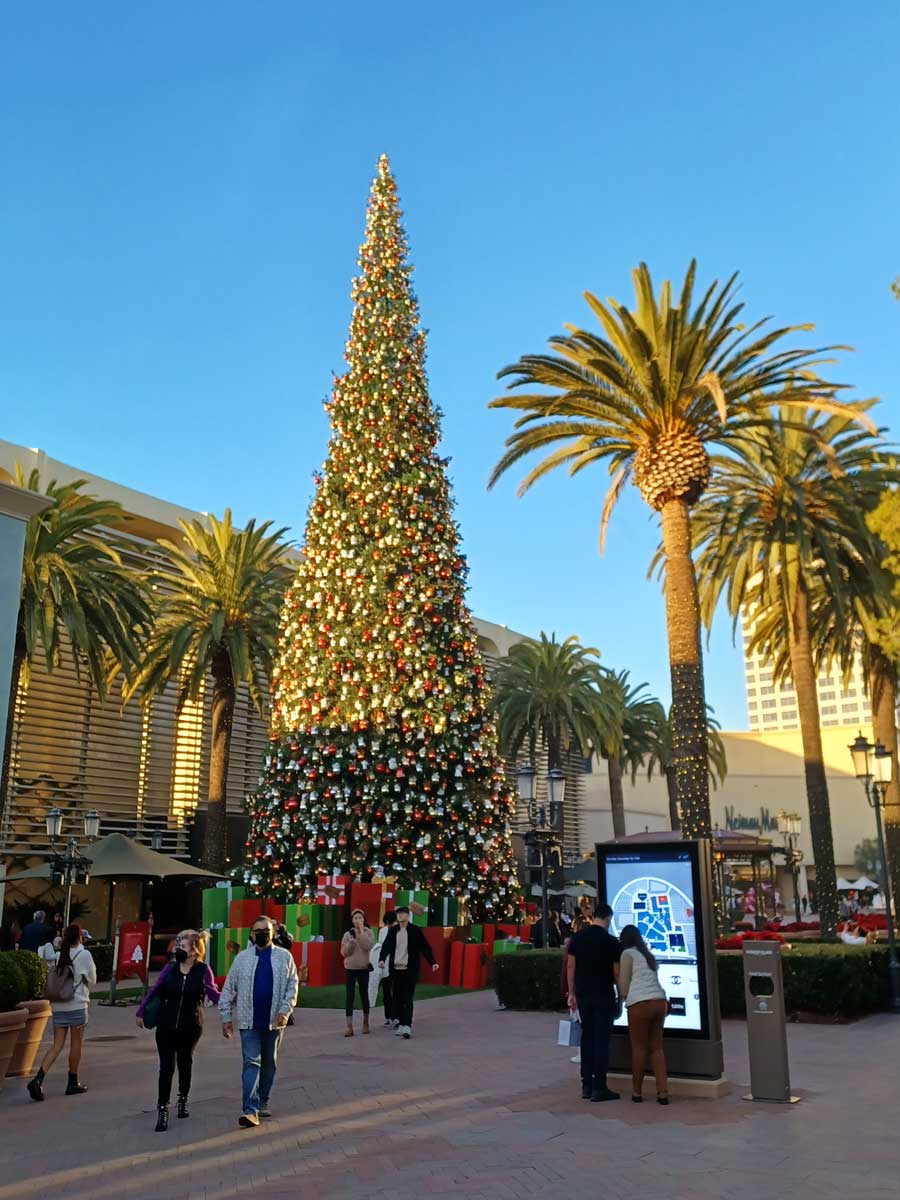 Even though it is a major shopping venue Fashion Island (401 Newport Center Dr. Newport Beach, CA) is popular among families as well. Of course, the shopping mall boasts very beautiful Christmas tree and Christmas decorations with music and light show make it a must-see place too. Here kids can meet Santa, take a photo with him and tell him about all their most cherished dreams. Fashion Island looks really chic with its illuminated fountains and lavishly decorated shop windows.
Irvine Spectrum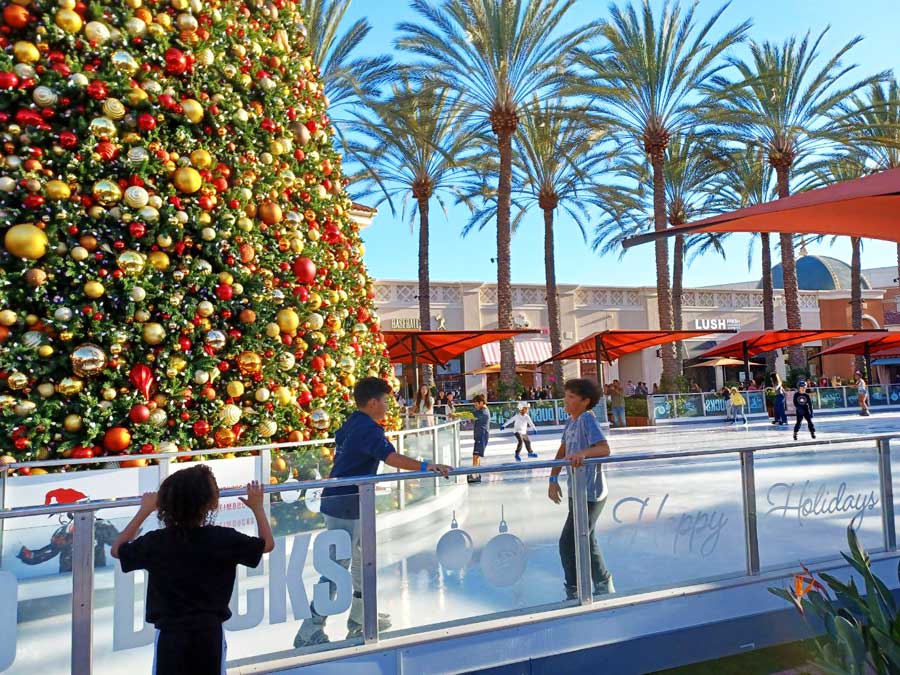 Another shopping center worth visiting on Christmas and New Year is Irvine Spectrum Center located 670 Spectrum Center Dr, Irvine, CA. Here is a Giant Wheel to ride and the ice rink to skate under the stars. In fact, there are not very many places where you can skate in Southern California right under the open sky, but here in Spectrum you can do it during nearly two months. Also, there is Santa Shack where you can have a photo with the main magician of the year, fun competitions for kids and much more.
Christmas Toy Giveaway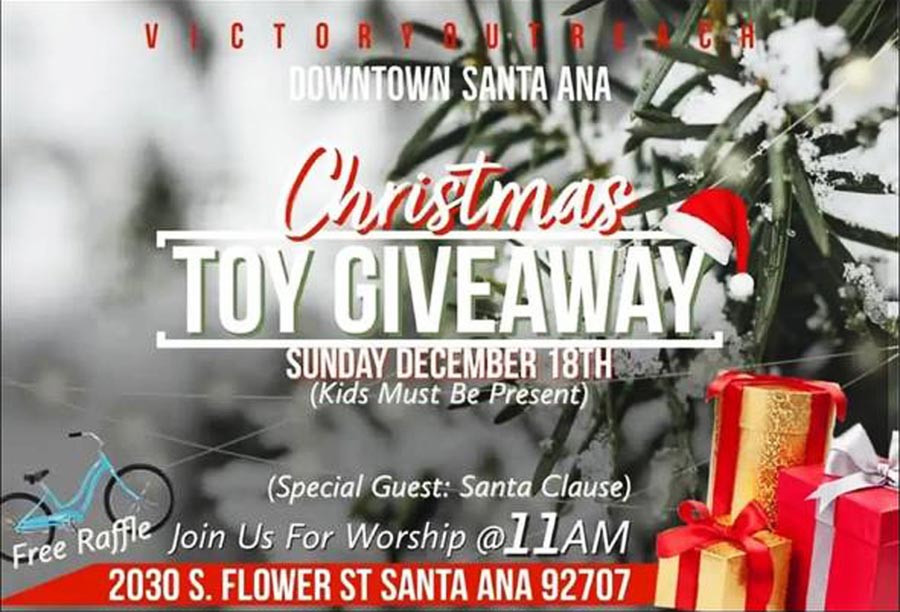 Traditionally in downtown Santa Ana 2030 S. Flowers St, Santa Ana 92707 there is a big toy giveaway. Parents with kids can get a free toy, but kids should be present. It's an important initiate to support those in need and families with limited income. This way local non for profit organizations want to make sure that every child has a Christmas gift.