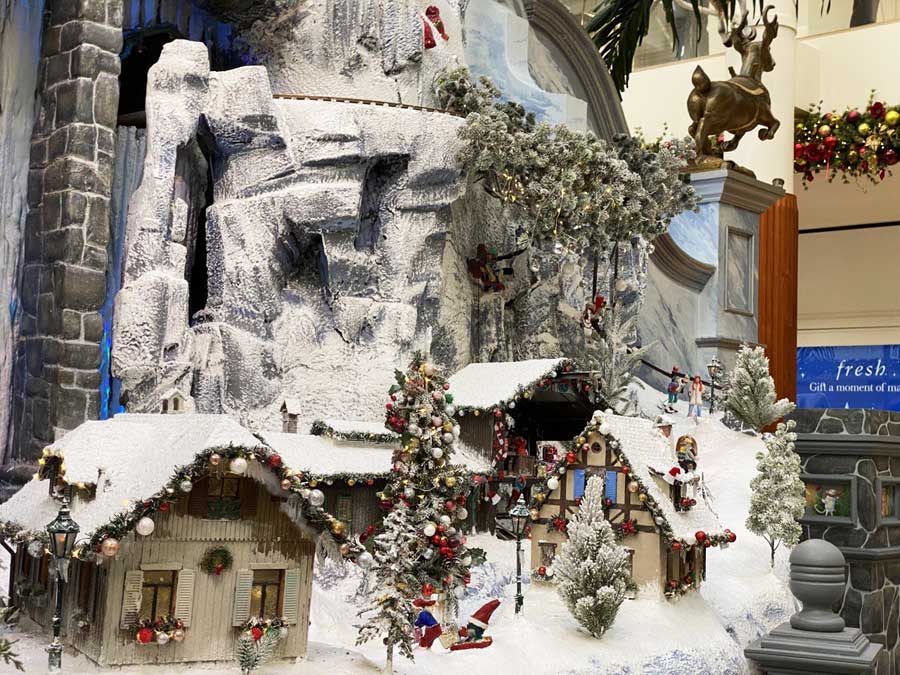 We live in Newport and Fashion Island is the closest shopping mall to us. Even though I prefer shopping at Fashion Island, but we still love to go to South Coast Plaza every year before Christmas.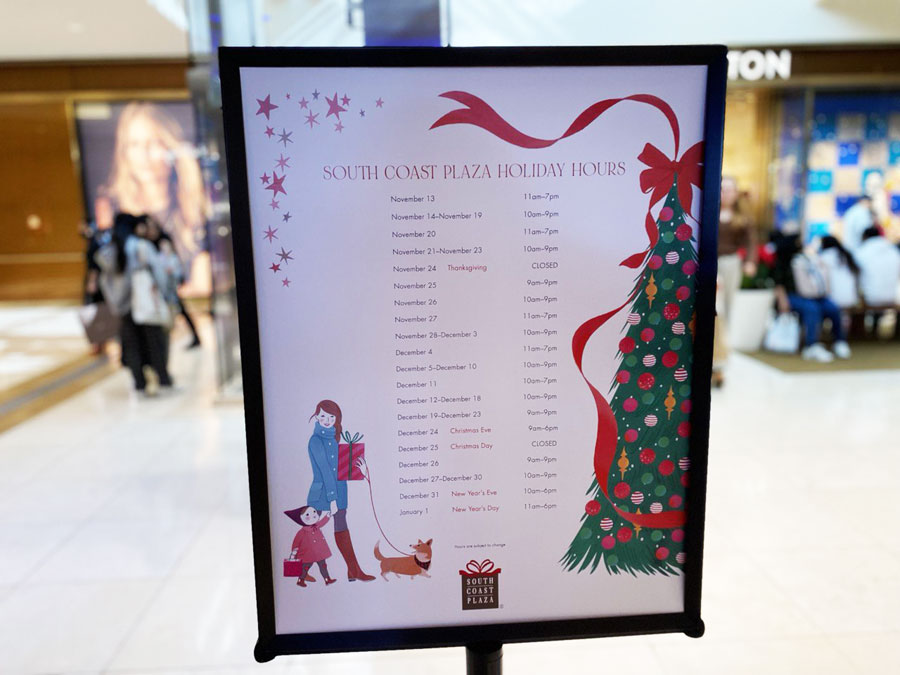 South Coast Plaza is located by the following address: 3333 Bristol St, Costa Mesa, CA 92626. During the holidays it is open every day except Christmas Day till 9 PM, on New Year's Eve and New Year's Day till 6 PM.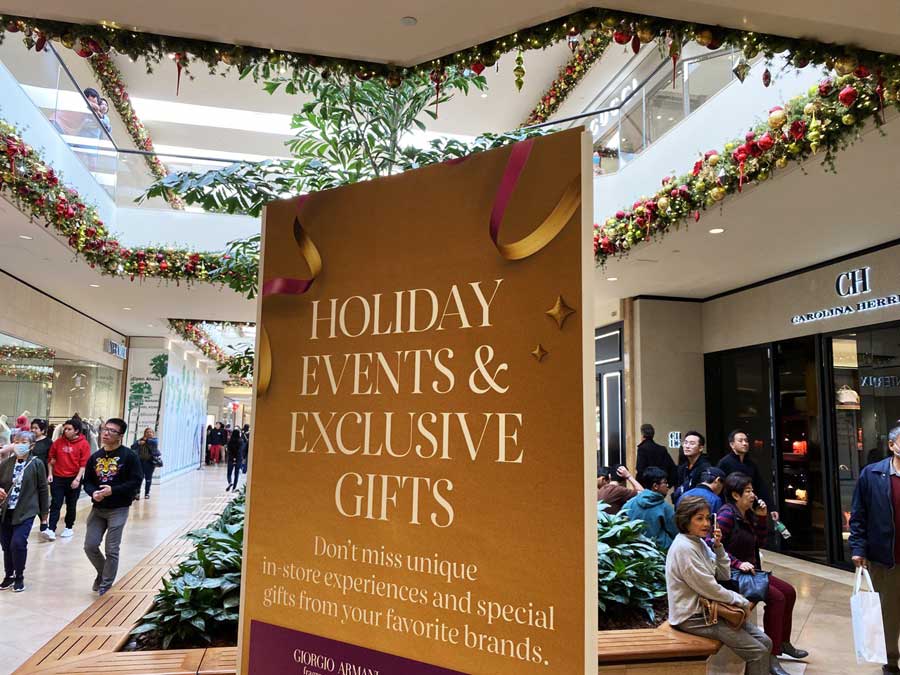 Here we enjoy wonderful Christmas setting and holiday atmosphere, plus it's a chance to join holiday events and unique in-store shopping experience and special gifts from our favorite brands.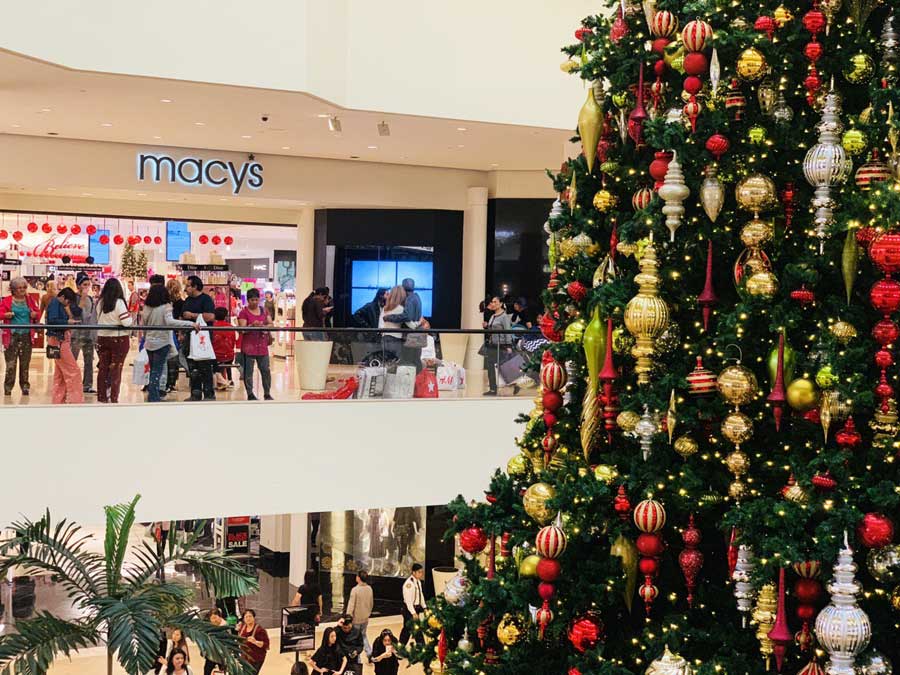 As a rule, South coast Plaza boasts very beautiful Christmas tree that is the major attraction and a fabulous backdrop for family photos.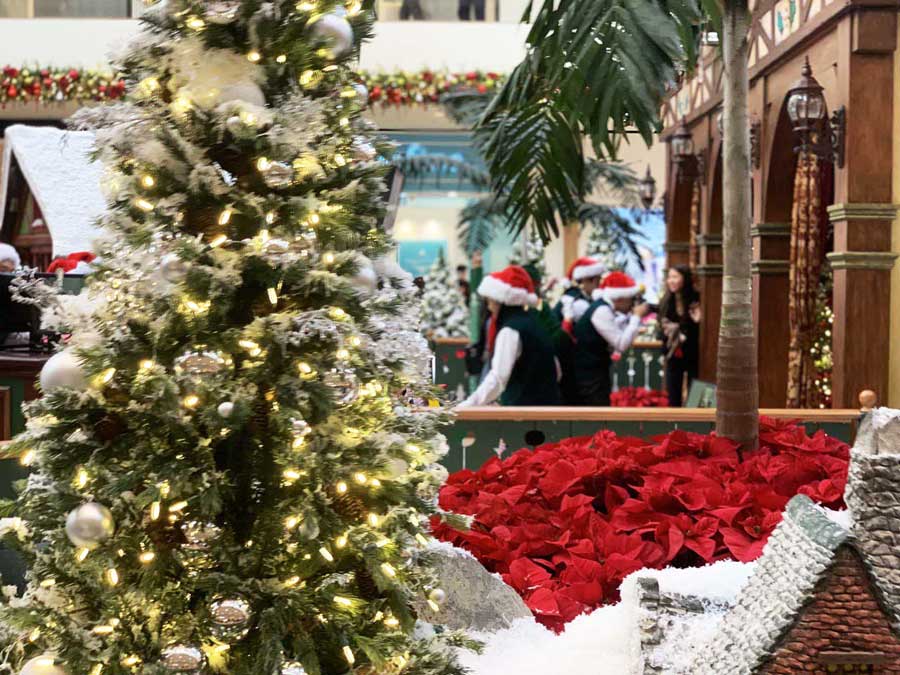 Here is the Christmas tree at South Coast Plaza from the previous years. As you see both trees are classy looking, with beautiful Christmas ornaments.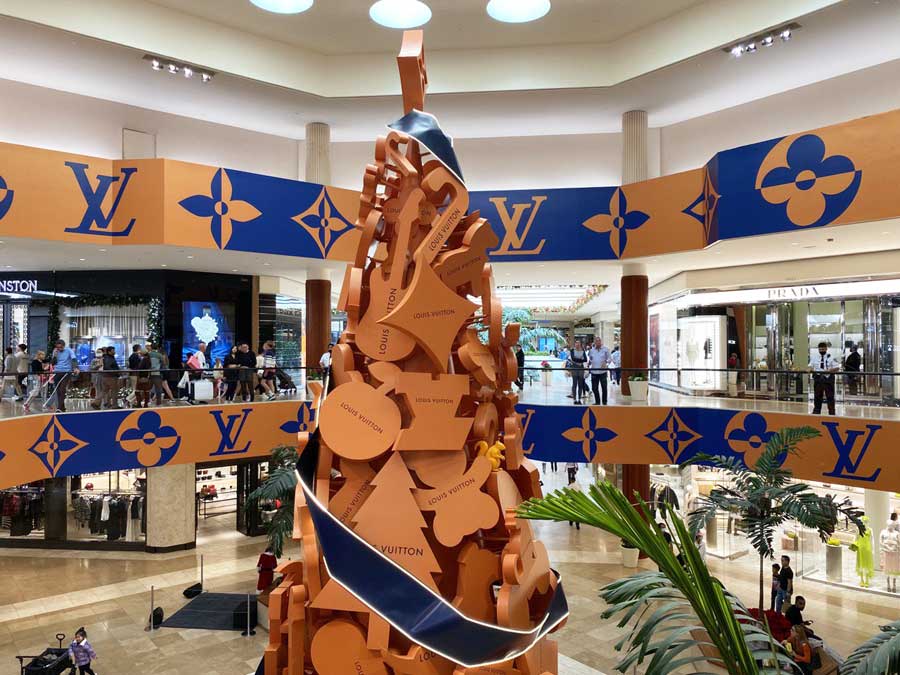 This year, however, we at first couldn't believe that it was the main Christmas tree in the shopping mall known for its upscale shopping and dining environment. Well, it's good for Bernard Arnault to be the wealthiest man on the globe according to Forbes, but he could have splurged on something more elegant and stylish.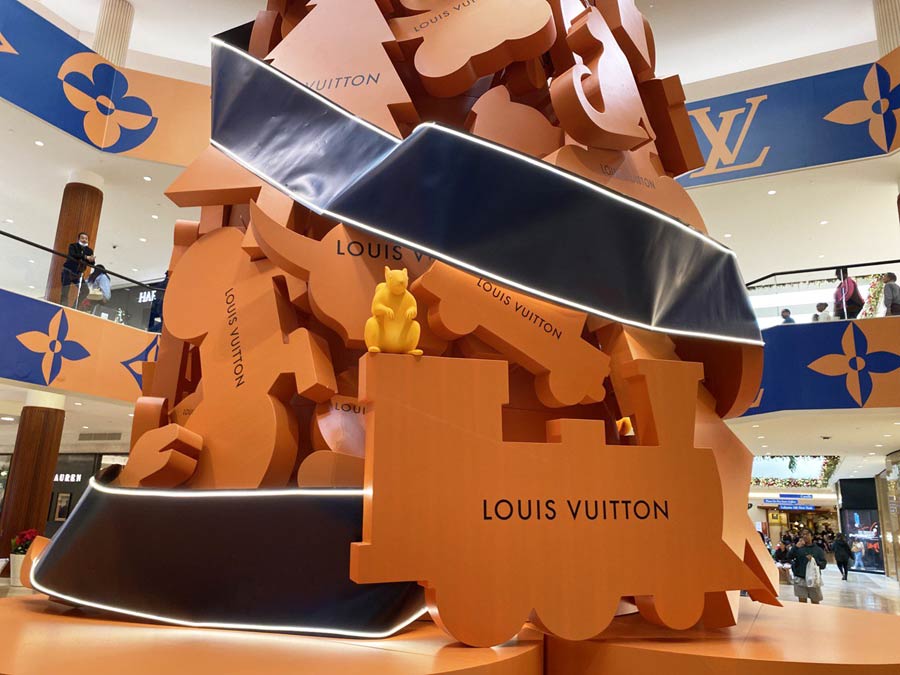 As for me, I think the Louis Vuitton Christmas tree is ugly and I could hear many people express their dissatisfaction and disappointment with it. Checking social media I discovered that many local people also dislike it. Not the best marketing strategy by Louis Vuitton management team, I bet.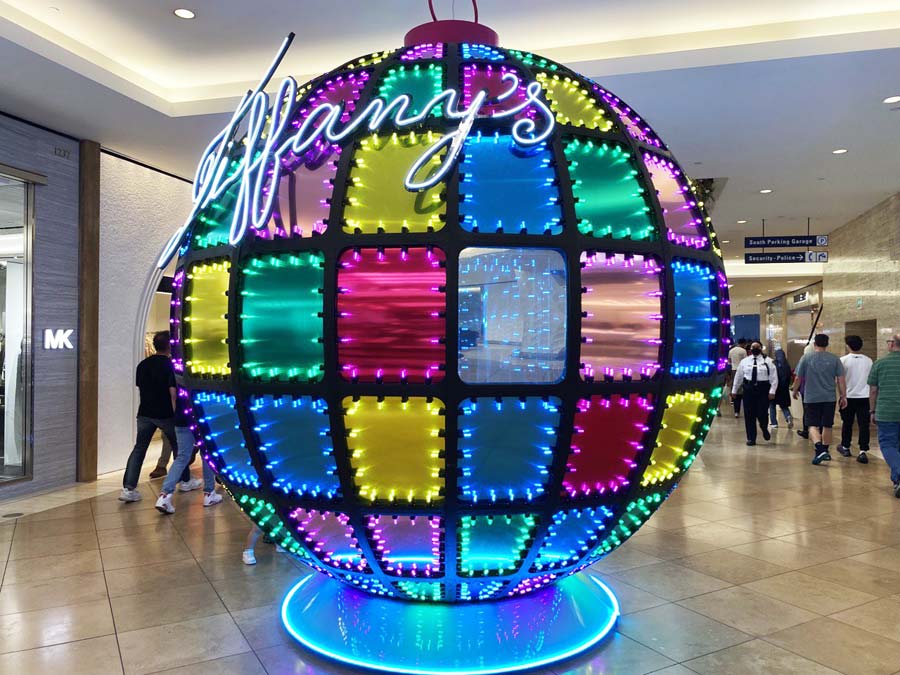 Apart from this quirky Christmas tree other holiday decorations were beautiful and impressive. Tiffany's giant glowing glass Christmas ornament opposite Tiffany's & Co. definitely catches an eye and looks futuristic.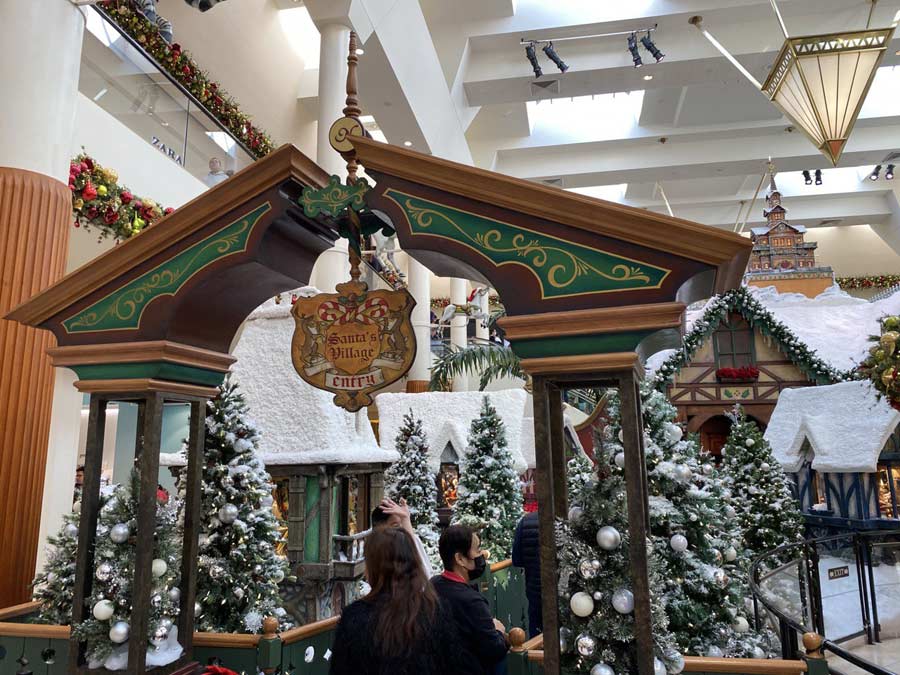 The cutest holiday decorations are to be found in Santa's Village.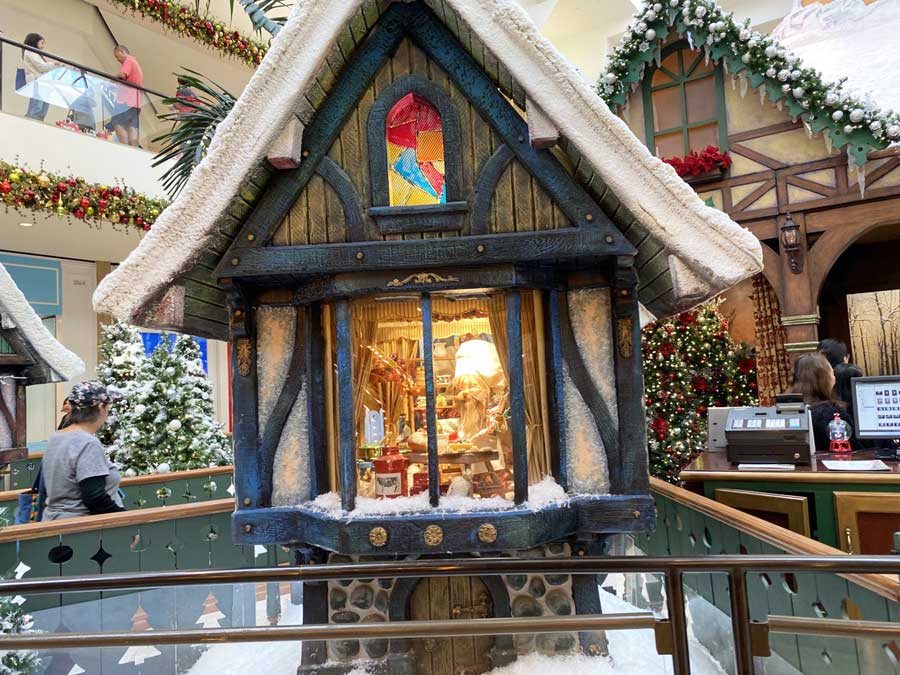 Here you will see a traditional looking Christmas tree, and the wooden huts covered by snow and with lit windows.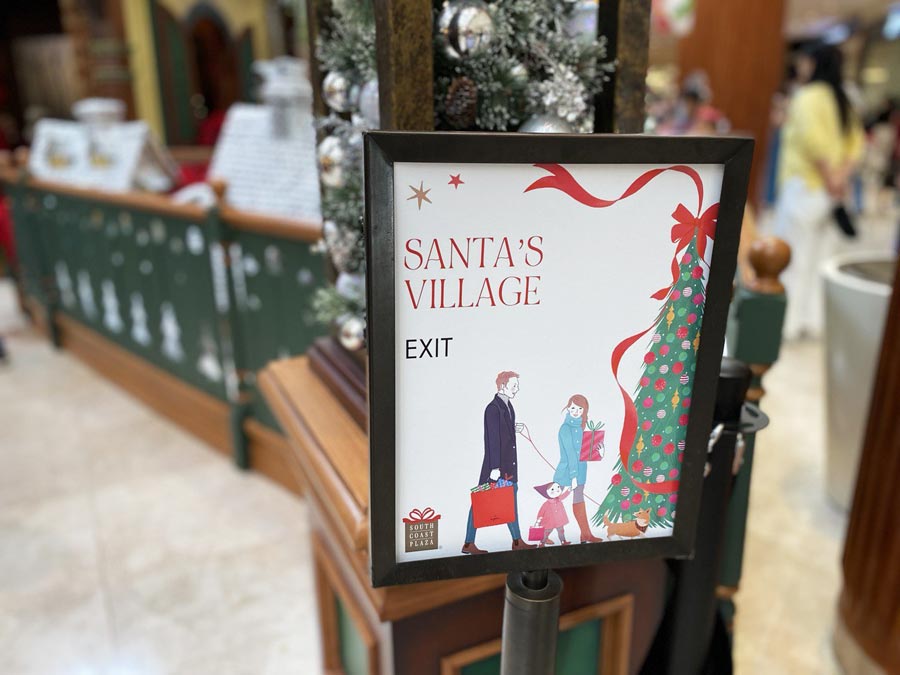 We took our kids with us to South Coast Plaza and we all wore our personalized Santa hats.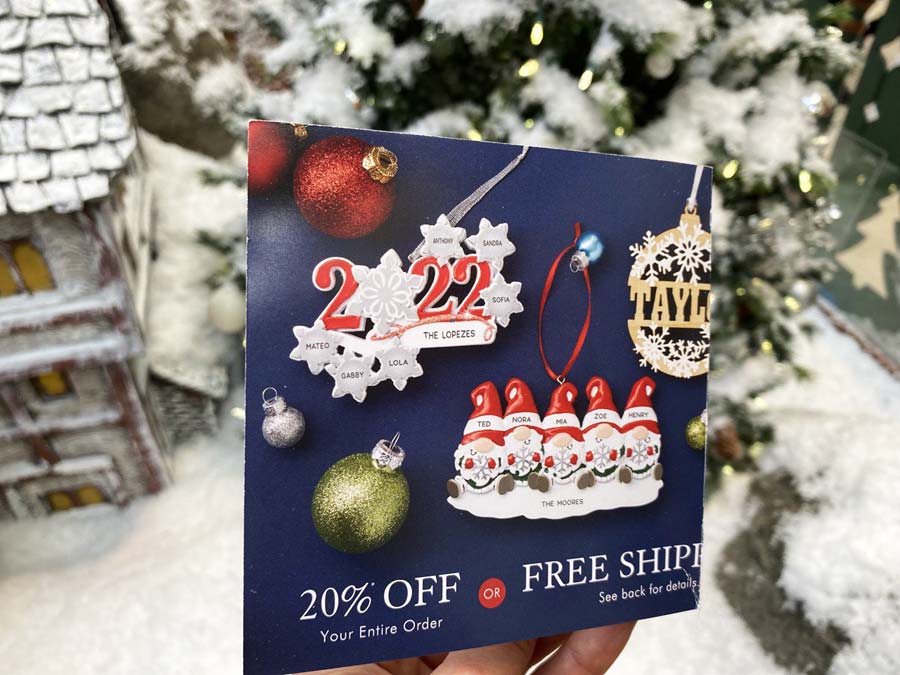 This year I ordered them at Personalization Mall and saved on my purchase with this coupon.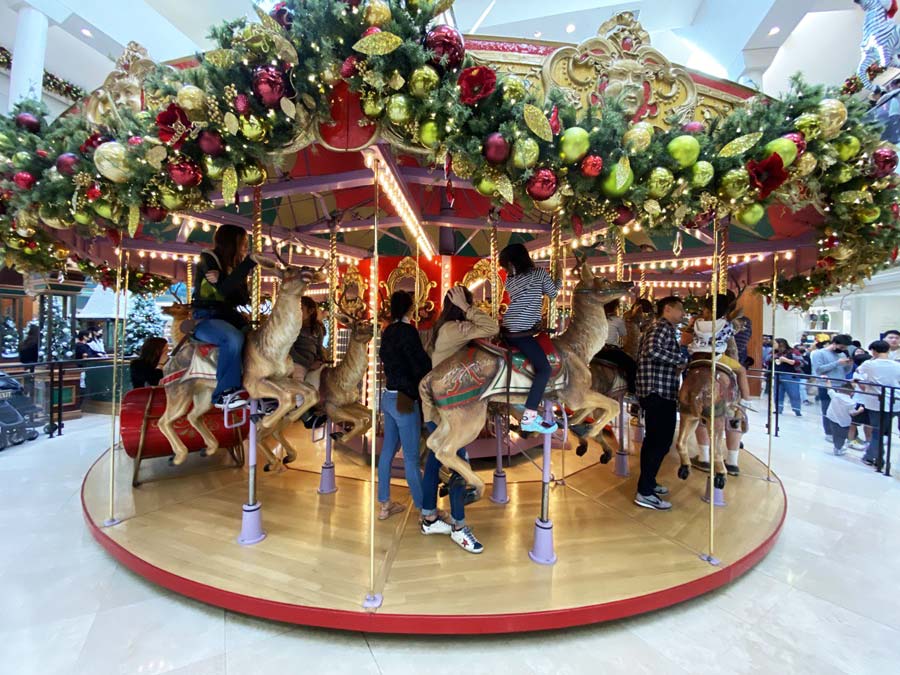 Opposite Santa's Village is South Plaza Carousel and riding it is our annual tradition.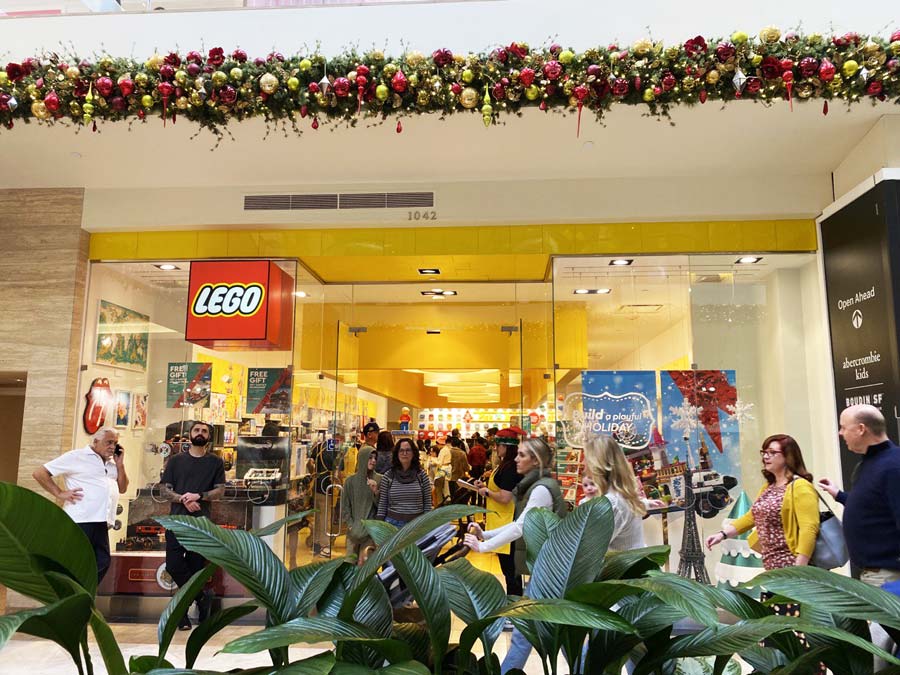 South Coast Plaza is a primary shopping destination, especially during the holiday season. Here you are sure to find the gifts for everyone on your list. Kids should be pleased first, and we usually head to LEGO store to get toys for kids. Both my sons are big LEGO fans so new LEGO sets are the best gifts for them.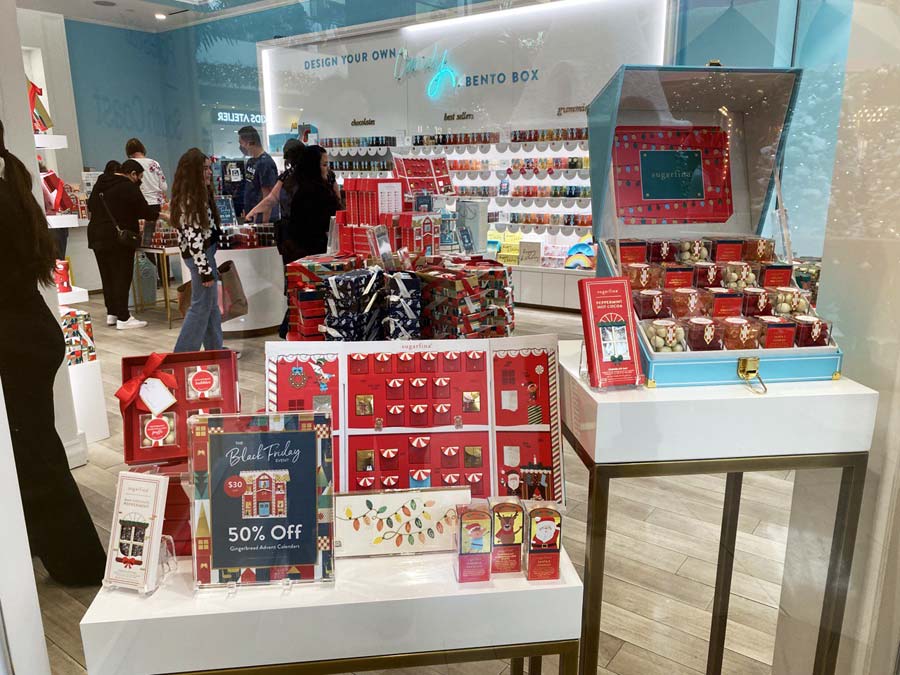 Also, kids love sweets and Sugarfina candy makes a great holiday treat. The week before Christmas is a great time to save on advent calendars as they are on sale. Now, Sugarfina Gingerbread Advent Calendar is available at 50% off which is a great deal.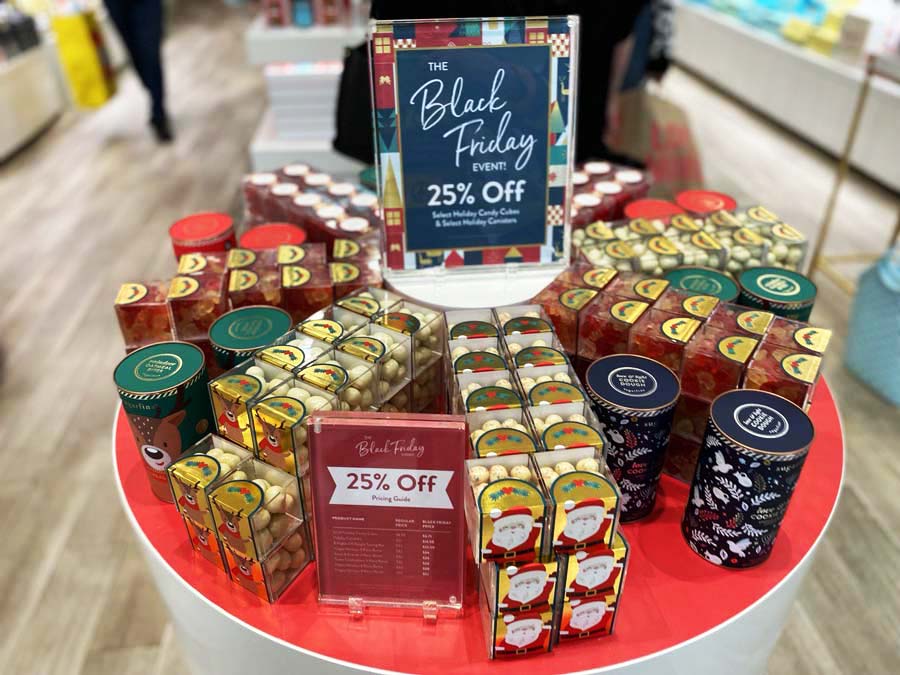 In addition, you can save 25% on select candy cubes. We never miss Sugarfina special offers like that.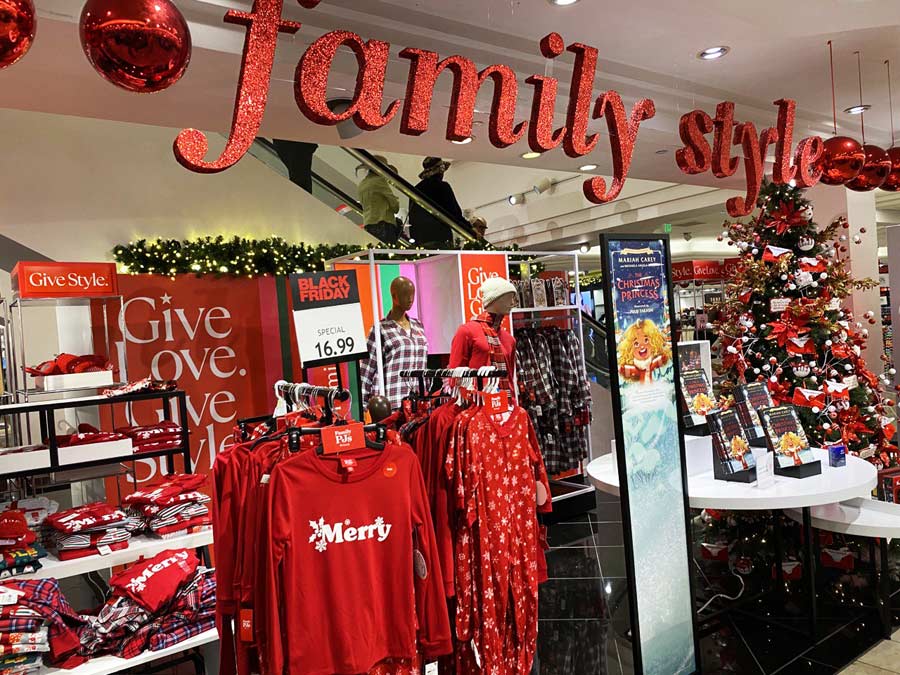 Having stock up on candy we headed to the clothing department. Wearing Christmas pajamas is a must and since prices on them are the lowest now we purchased the same style nightwear outfits for everyone in the family.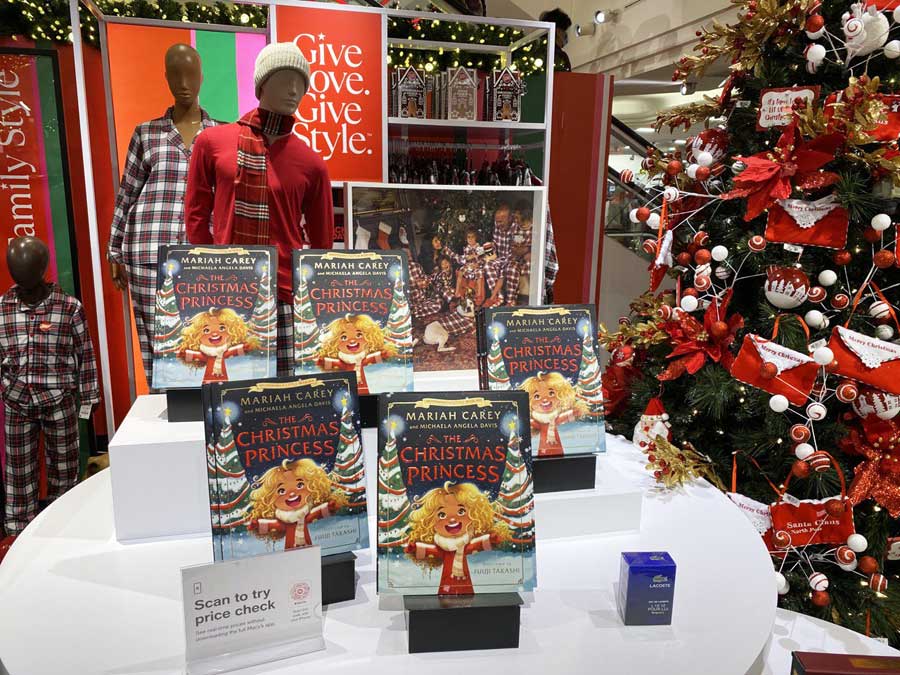 My 6-year-old son is learning to read, and we do our best to encourage him to practice reading more. Getting new books makes him interested in it. The Christmas Princess by Mariah Carey is the book he picked for holiday reading.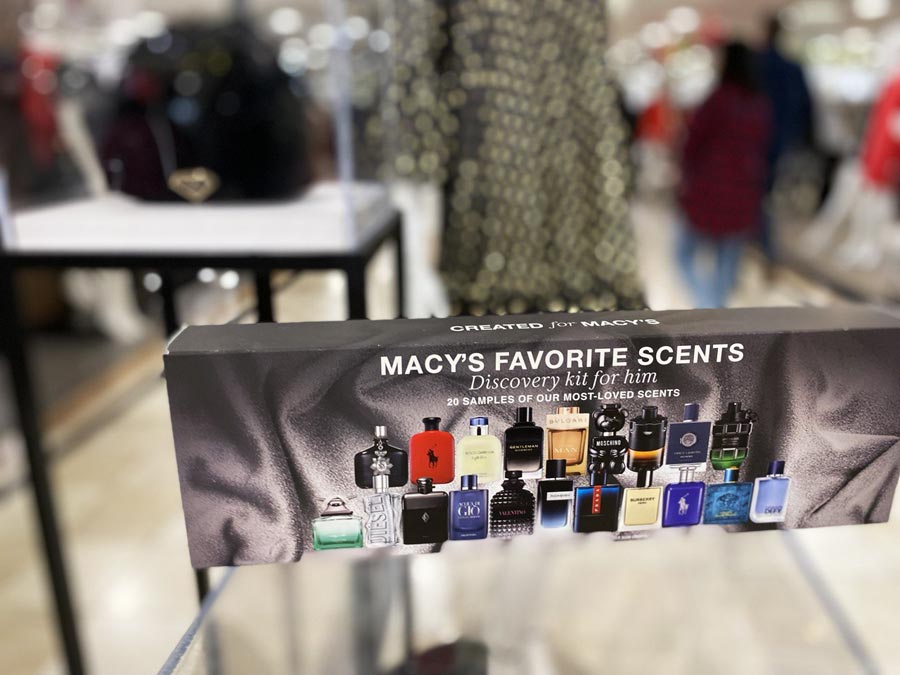 Here, at South Coast Plaza I stumbled upon a perfect gift for my brother. Macy's Favorite Scents is a nice gift with 20 samples of some of the most popular men's perfumes. I know he hasn't come up with his favorite scent and I hope he might find the one among these.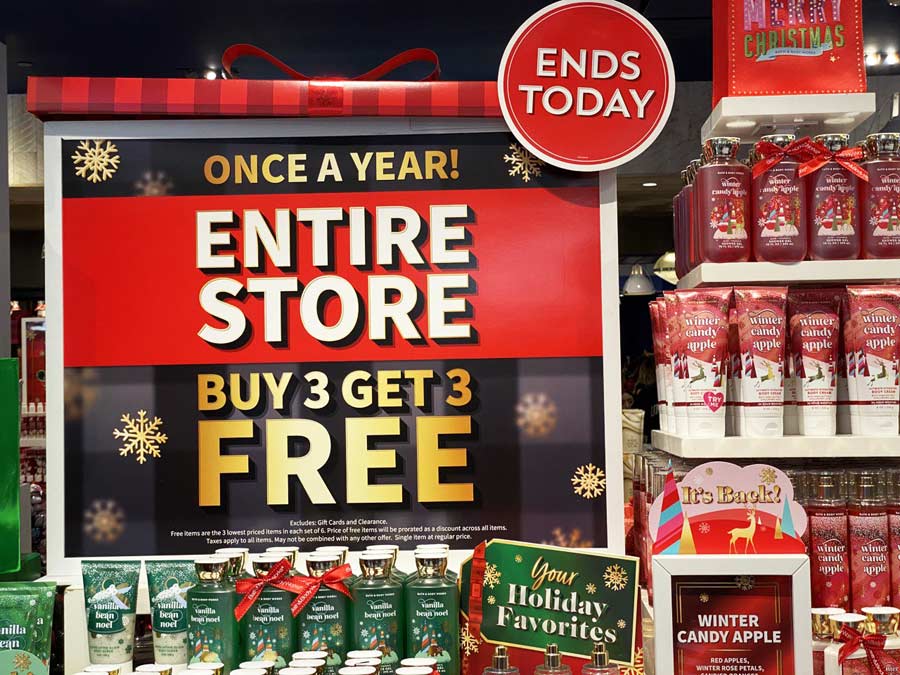 As for me I couldn't bass by the best offer of the year from Bath and Body Works. Buy 3 Get 3 Free throughout entire store is too tempting to ignore. There is shower gel, body cream, hand soap, mists and more, all with holiday scents and packaging.
We spent half the day shopping and having fun at South Coast Plaza. If you happen to live nearby, I recommend getting there, especially during the holidays. It's a great place to hang out and have a wonderful time with family and friends.