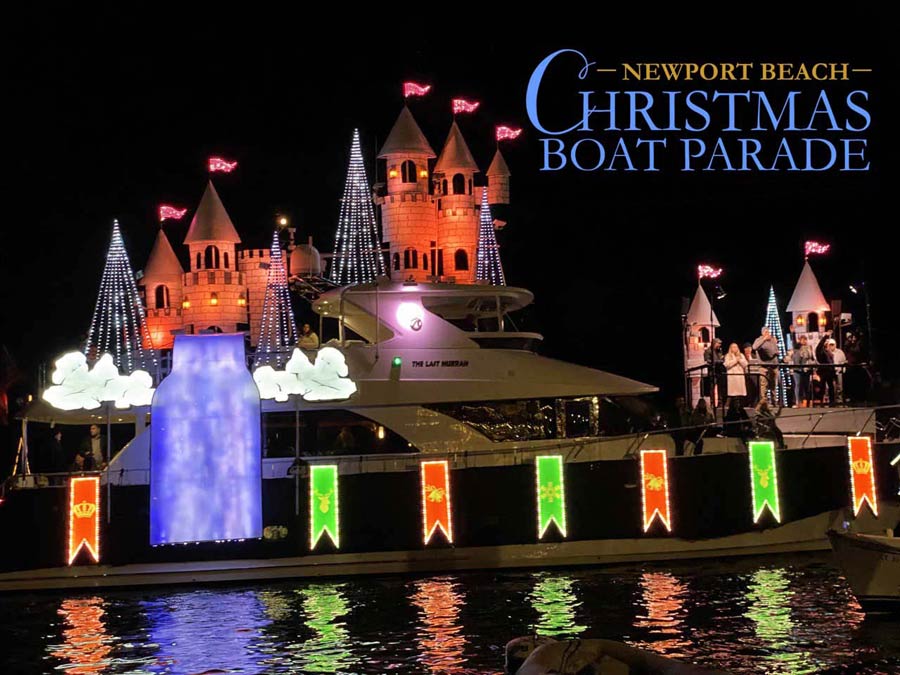 Every year there is the most romantic event of the year for me personally – Newport Beach Christmas Boat Parade held annually a week before Christmas. This year it is held December 14-18 and will finish on Sunday culminating with grand firework at the closing day. There were fireworks on opening date December 14 too. The show starts at 6:30 PM, but you may expect to see the biggest and the most beautiful boats around 8 PM.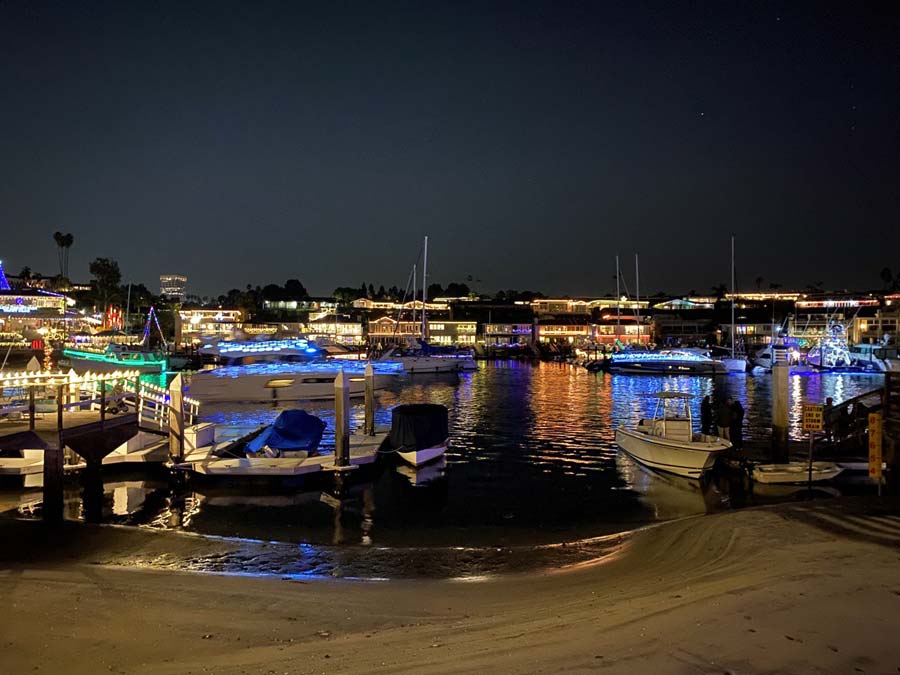 I love visiting Newport Beach Christmas Boat Parade together with my husband leaving the kids at home. It has become a romantic getaway tradition and a chance to escape from the everyday routine.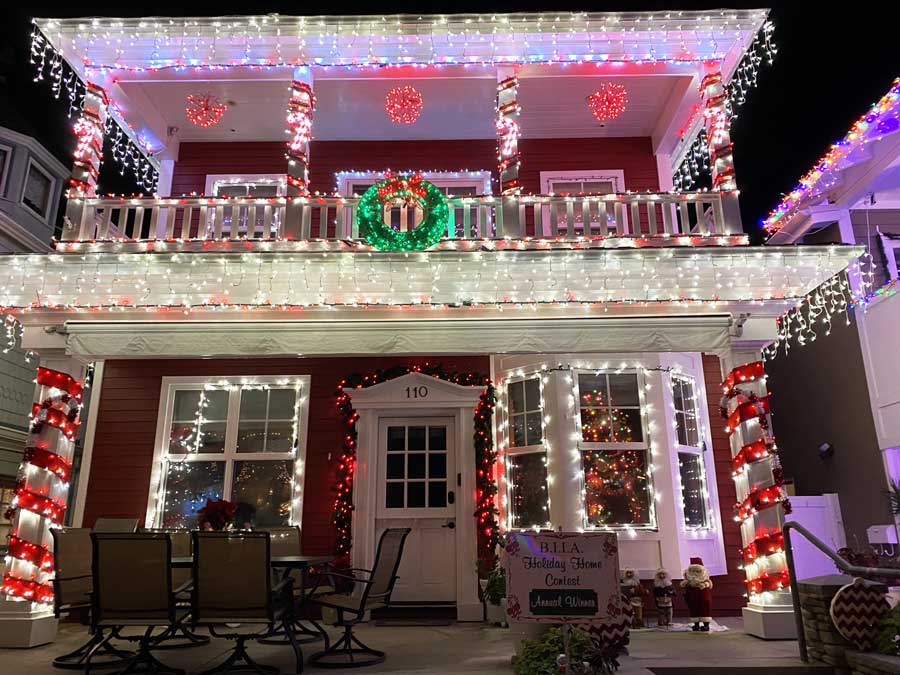 Just walking along the Balboa Island is an attraction itself. Nowhere else will you be able to see so many lavishly decorated homes and restaurants.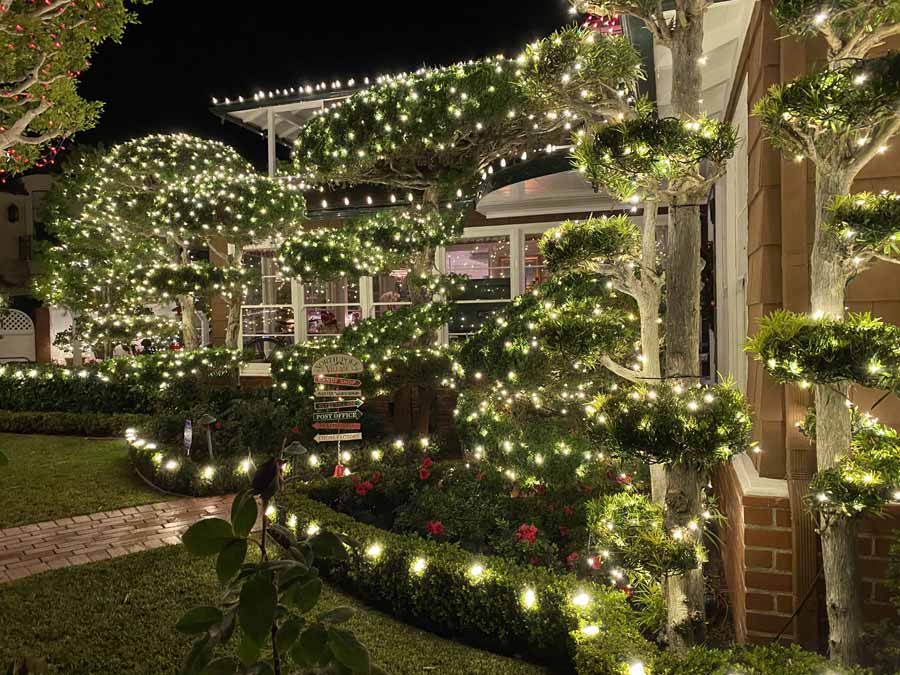 Christmas lights and decorations make the place look like fairy tale country, and you can't but hope for better future ahead.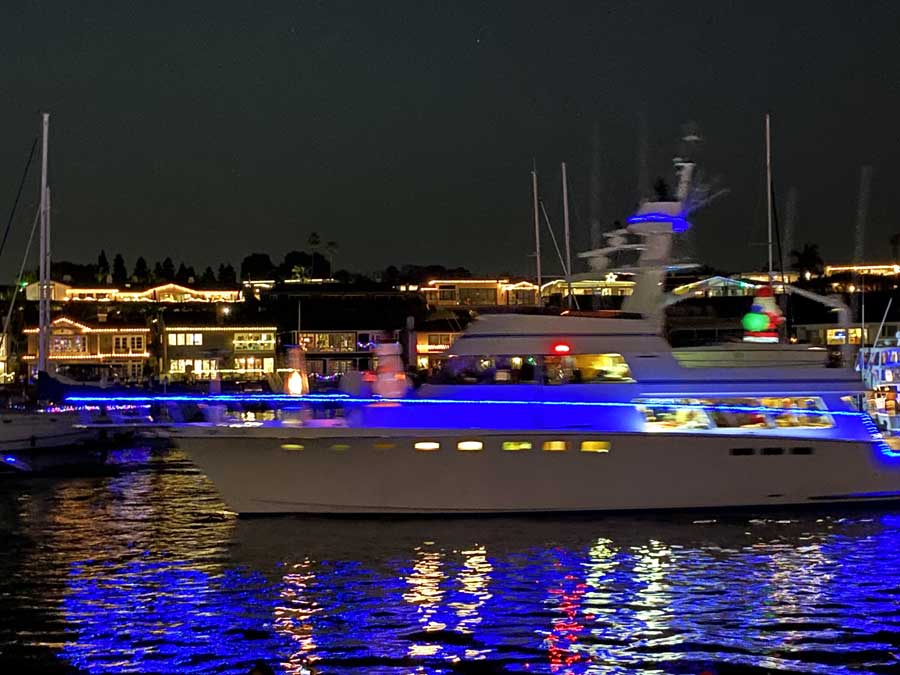 Newport Beach Christmas Boat Parade is a spectacular event. Come to Balboa marina to watch lavishly decorated large yachts and smaller boats sail along the harbor showing off their festive Christmas decorations. Anyone can register their boat for the Parade while homeowners can join the Ring of Lights waterfront competition. The winners are awarded prices and will be announced on Sunday, December 18.
The boats on a parade sail by with lights on and music, with Christmas wishes you can hear from the speakers. Competing for the Parade's top award each boat performs at its best, surprising the spectators with creativity and off-beat design. In fact, Newport Beach Christmas Boat Parade 2022 is the 114th annual parade, this beautiful tradition is over a century old, and this event is one of my favorite free events in Orange County.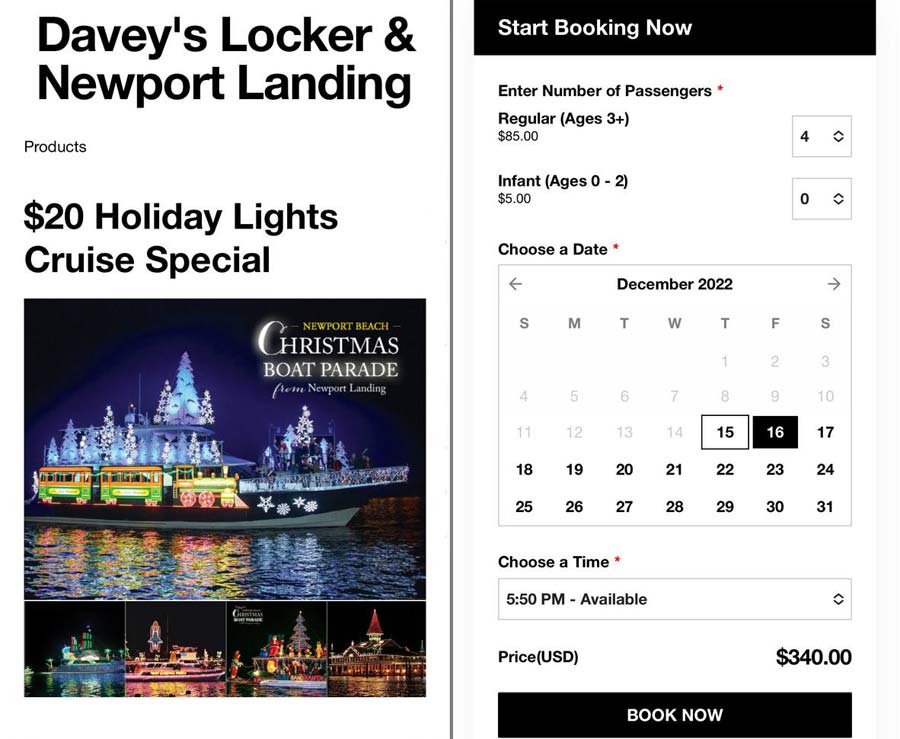 You can take a boat cruise in one of those beautifully decorated yacht. Davey's Locker & Newport Landing offers $20 Holiday Lights Cruise Special which is a steal deal. The cost of adult ticket is normally $85 and make sure you book fast as tickets get sold out quickly.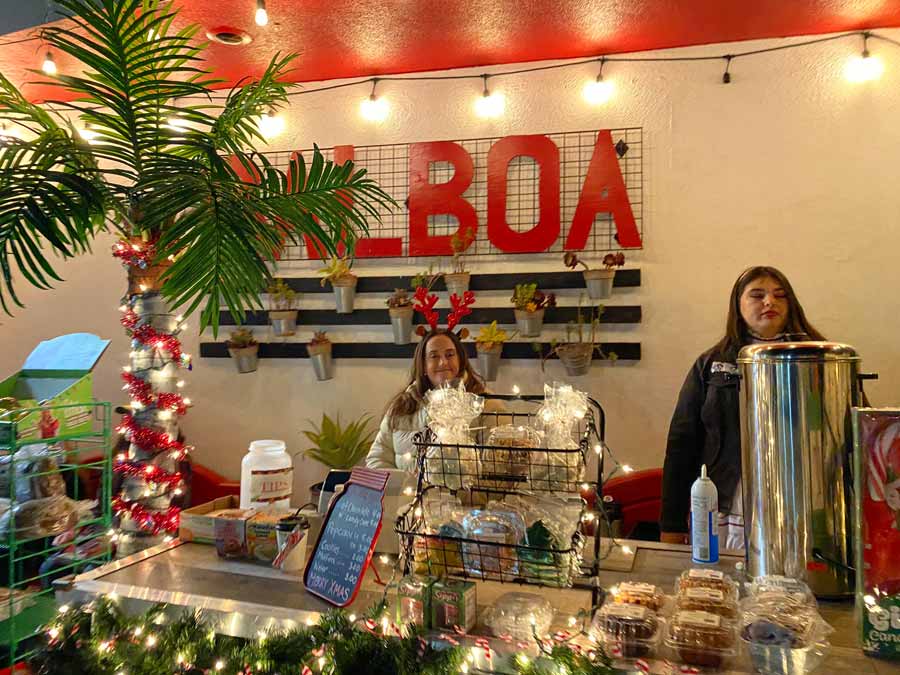 Before taking the cruise consider getting some snack at the water front. At Balboa Island you will see many places to eat serving delicious treats.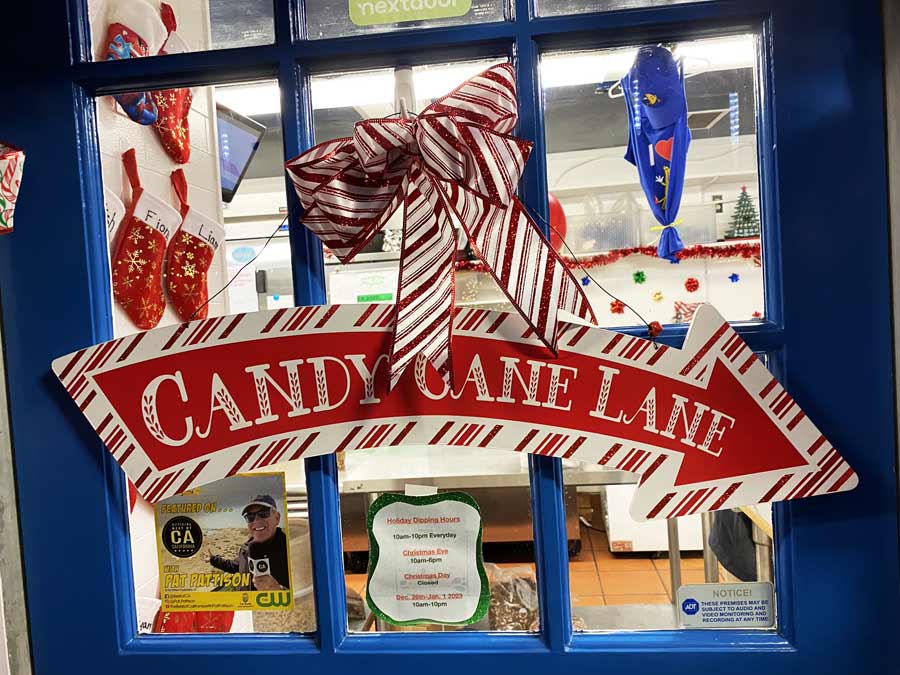 Candy Can Lane is not to be missed. But I prefer classy American pies.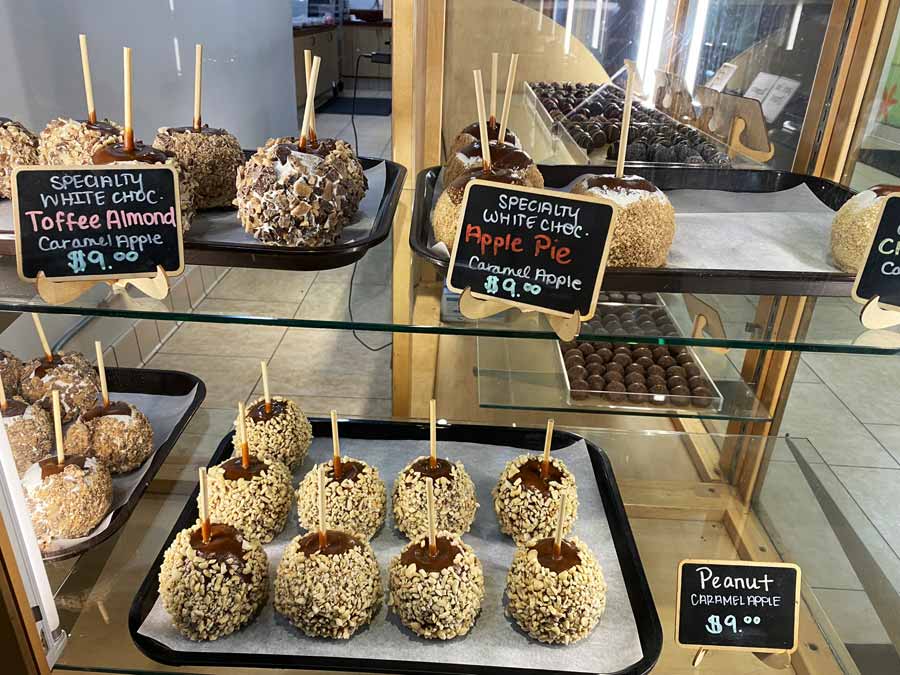 Apple Pie and Toffee Almond are my favorite.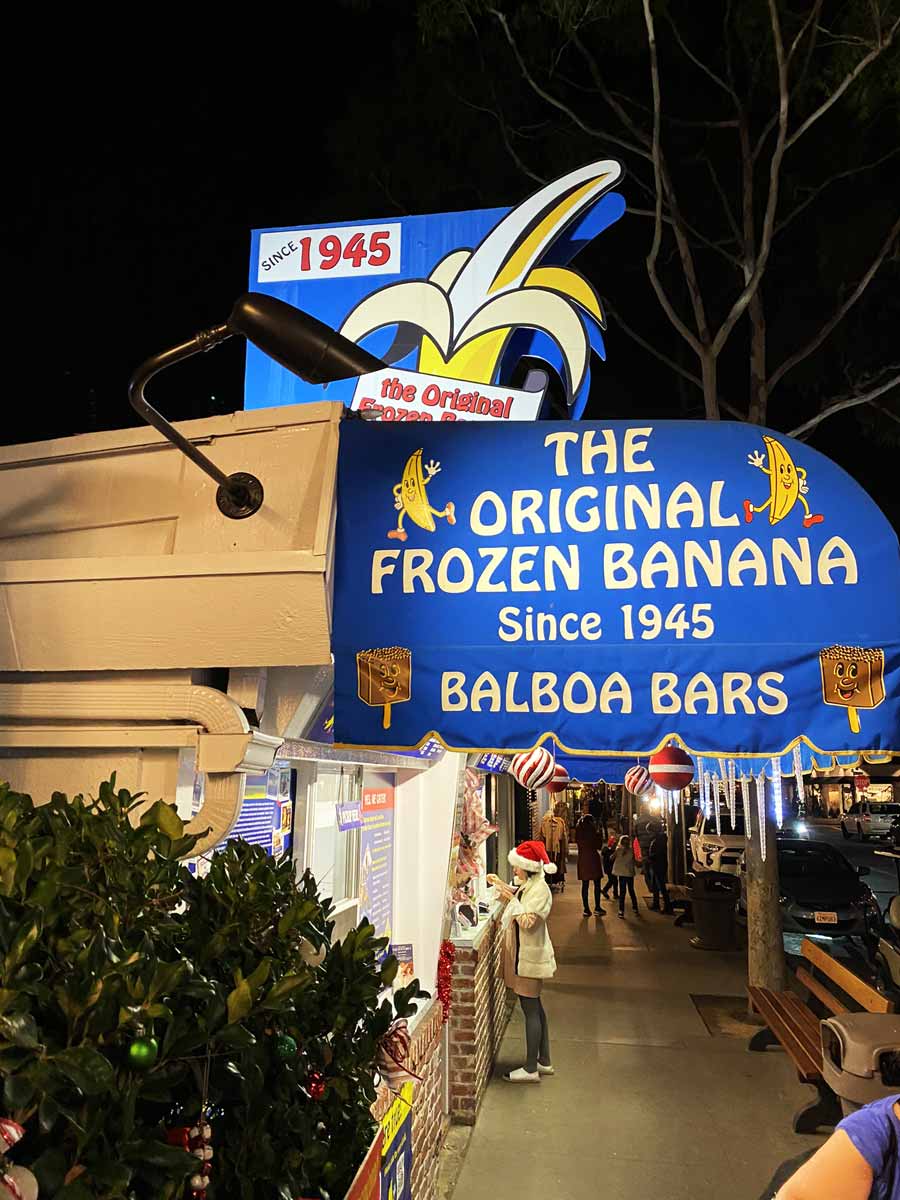 Also, I like Frozen Banana as a great dessert.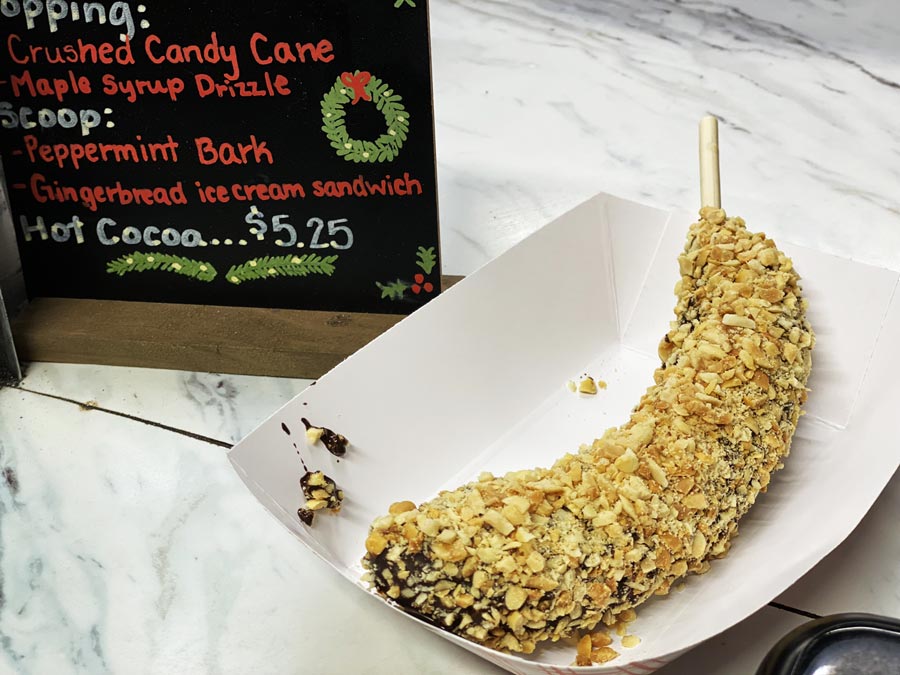 It looks great and is really yummy.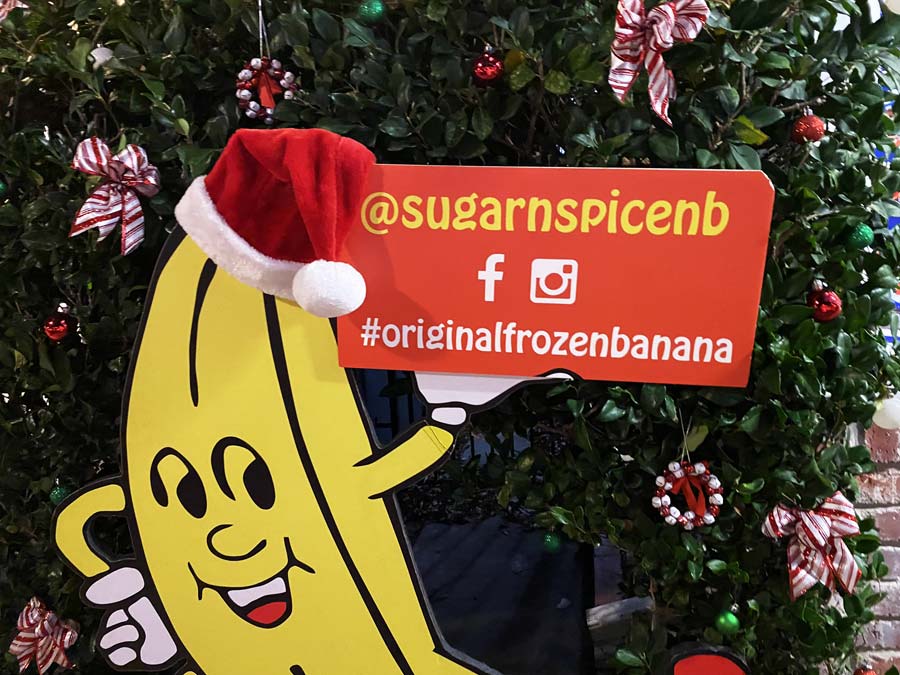 Chocolate dipped strawberries are just delicious.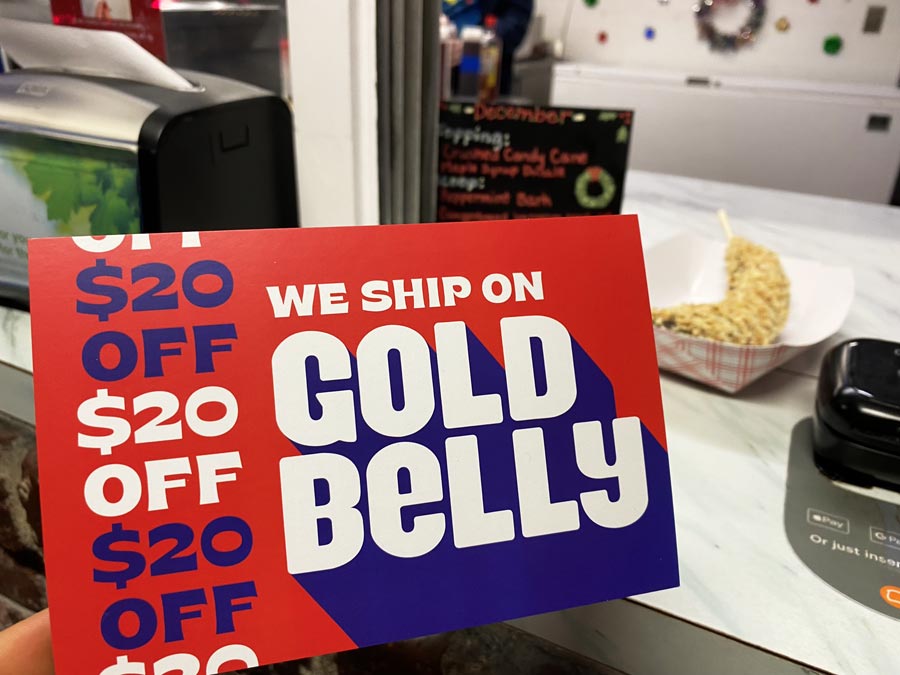 Most cafes offer Goldbelly shipping and I even got a Goldbelly Coupon to get $20 Off my next order.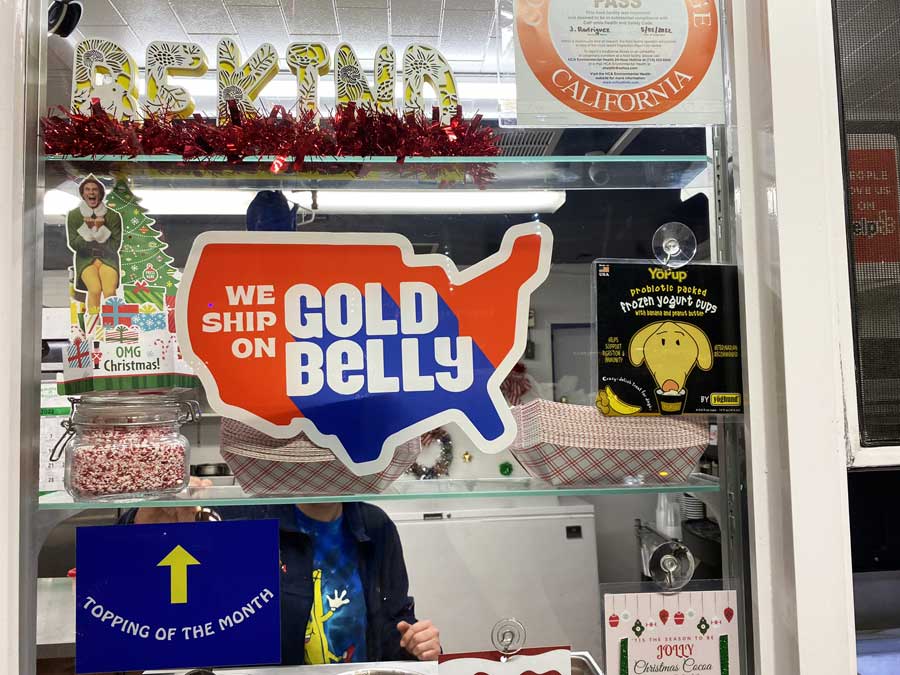 So, you don't even have to get to Newport to order these mouth-watering treats. Book your order online and get it delivered as fast as possible.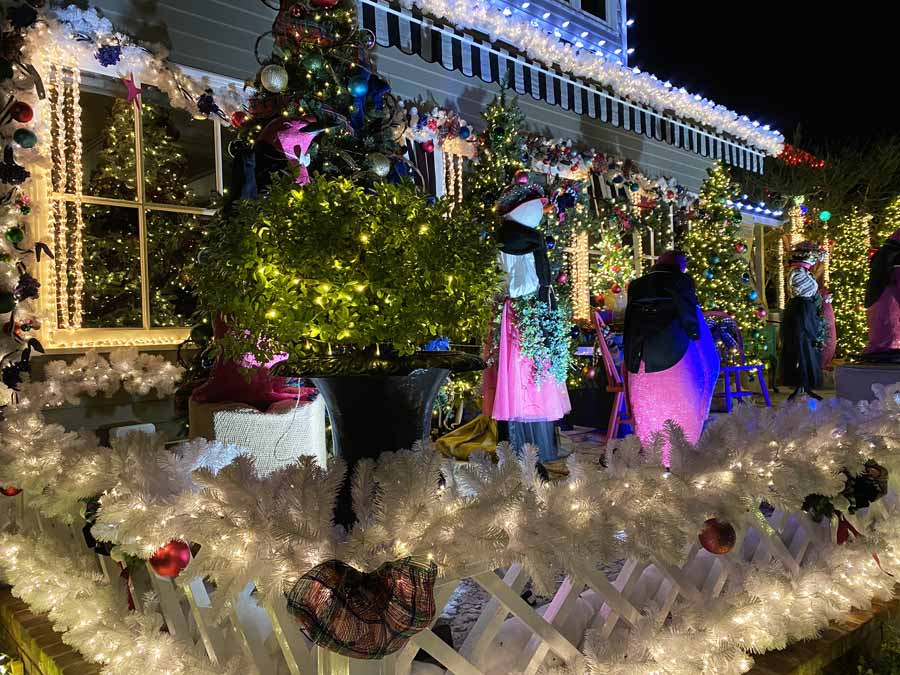 Walking along Balboa Island you will see lots of beautifully decorated stores and restaurants.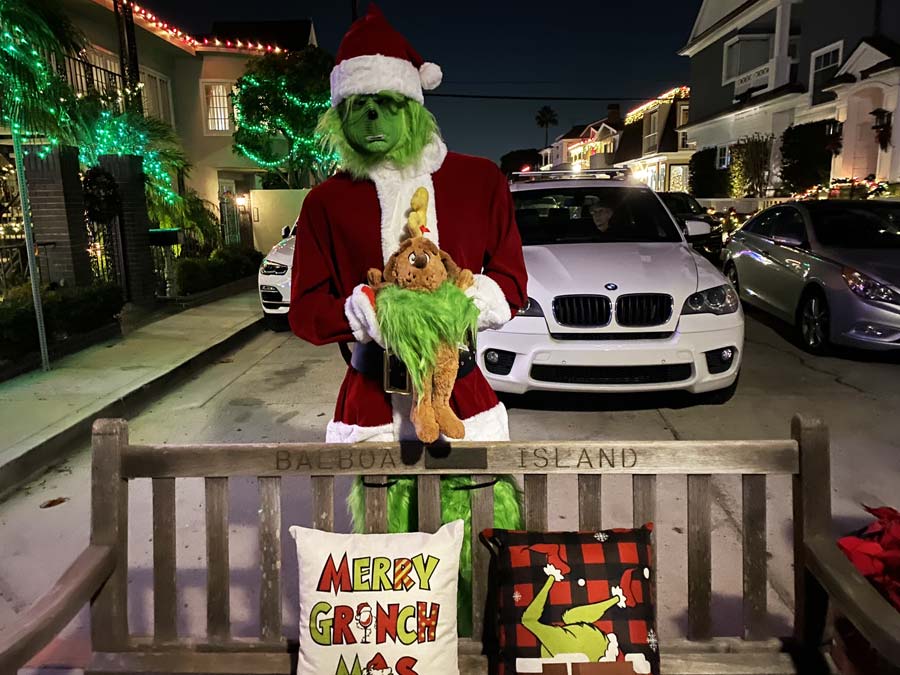 Even a wooden bench on Balboa Island is decorated with Christmas inspired pillows and the sculpture of Grinch.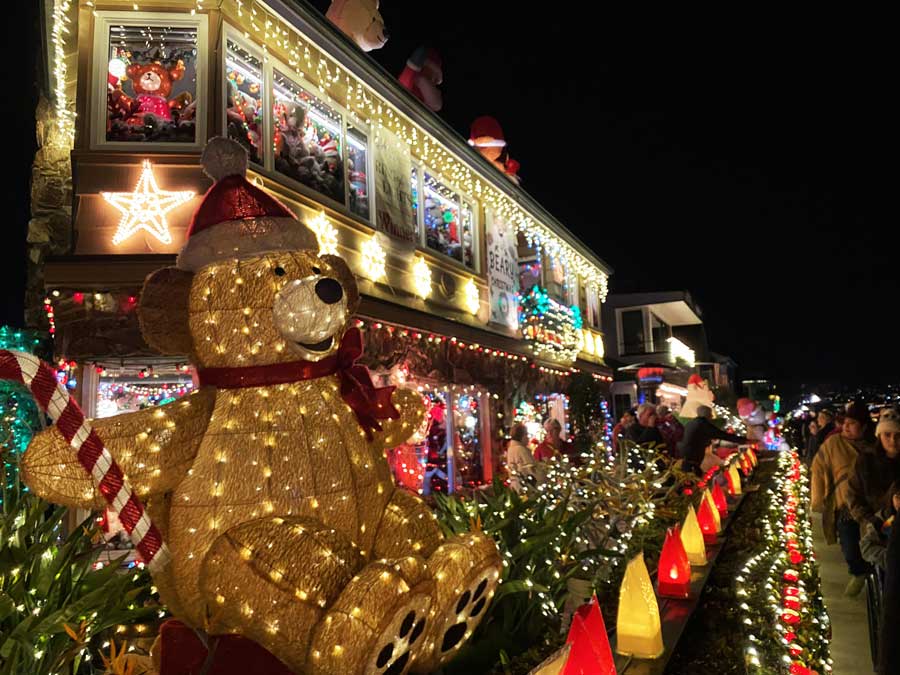 Beary Christmas has all the chances to get the grand prize in the Christmas decoration competition.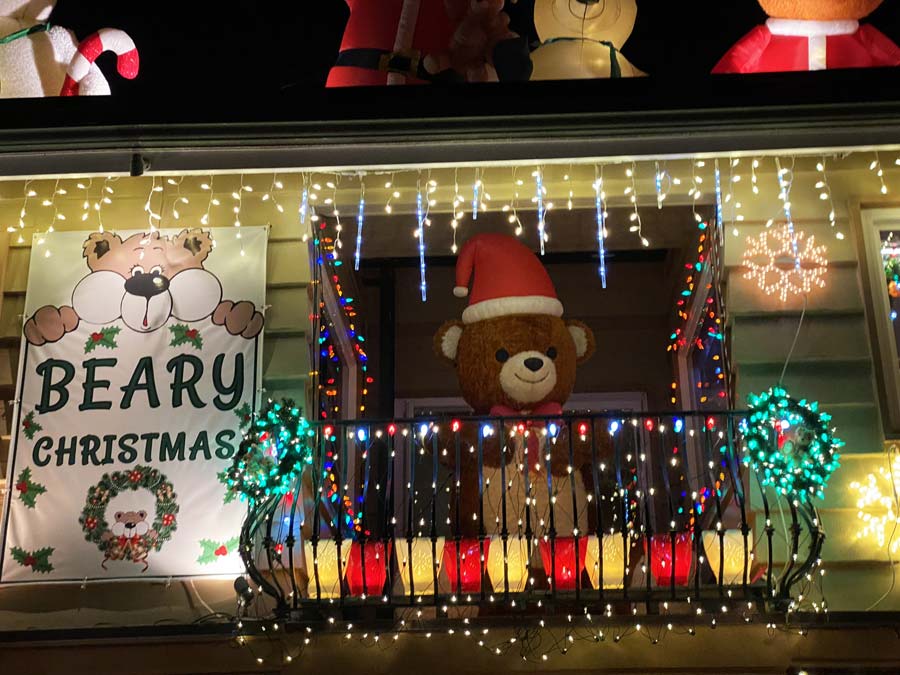 Not once has it been the winner of the Ring of Lights celebration and it deserves to be awarded this year as well.