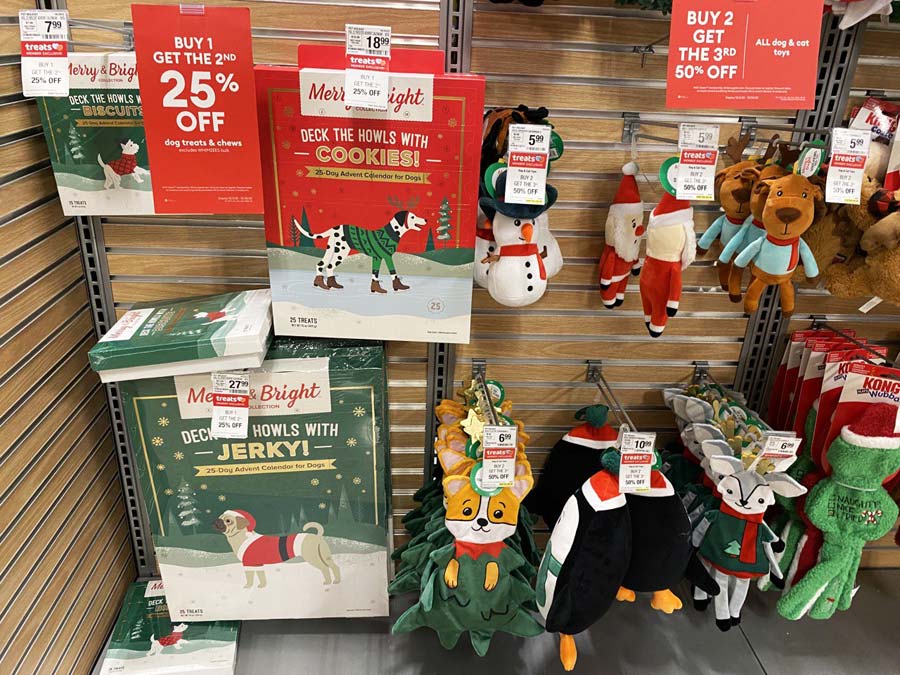 Most pet owners care about the look of their furry friends. Taking care of your pet means not only buying food and spending time with your devoted friends, but also ensuring they have holiday treats and celebrate Christmas in style too. These days I have checked out PetSmart and found lots of cute gifts for your faithful companion.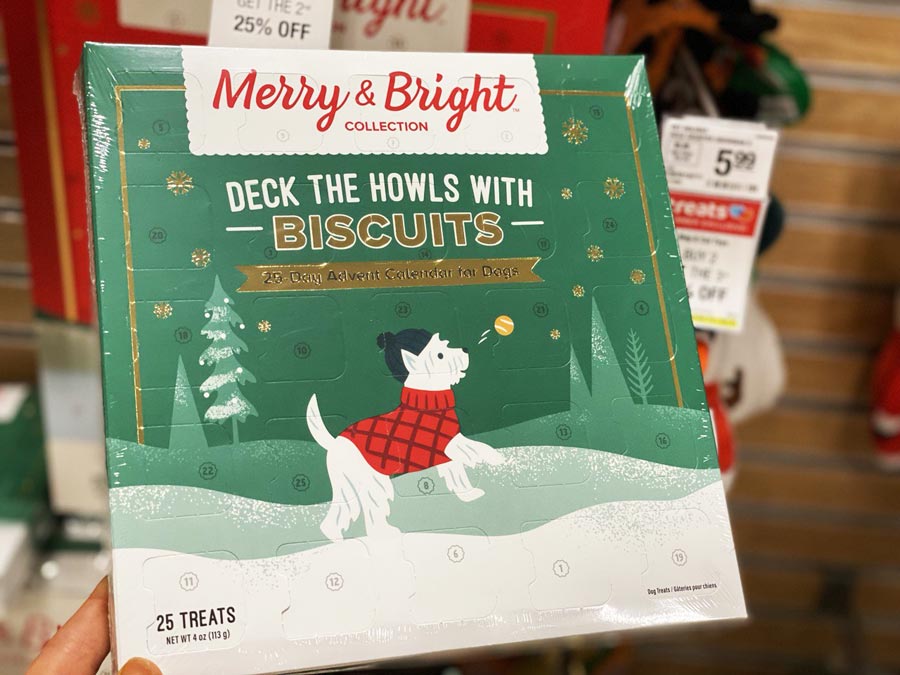 Let's begin with the treats. Humans love eating and their pet love eating delicious foods as well. Treat your dog to something special so that this day will be remembered as the happiest one of the year. Merry & Bright Collection features cute advent calendar for dogs! I didn't even know that there are such holiday treats for pets, but the idea is really cool. Their Deck the Howls with Biscuits is a 25-day advent calendar your dog is sure to love.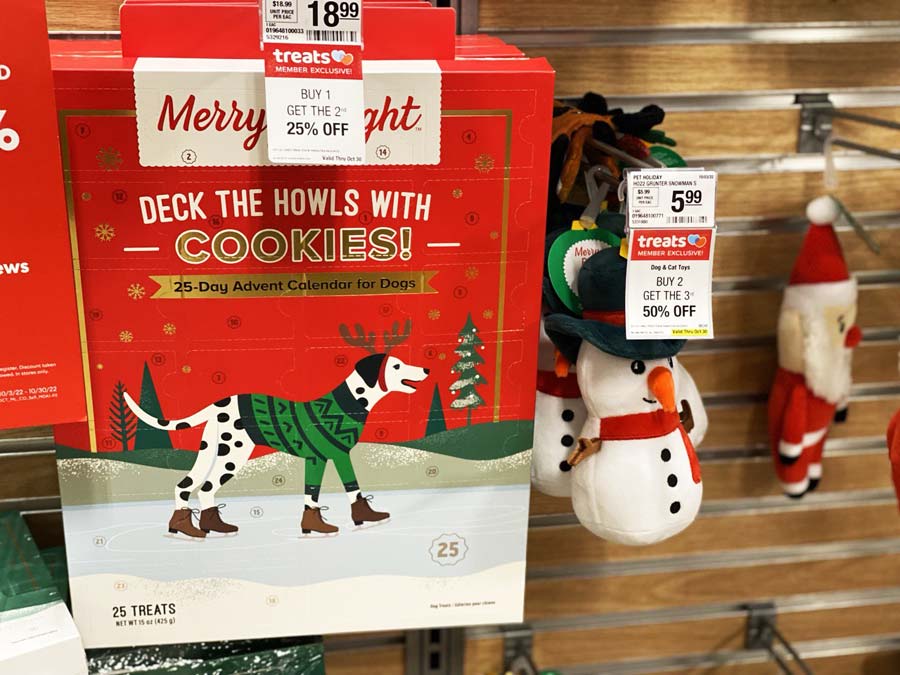 In fact, at the local PetSmart store I saw three choices of Merry & Bright Collection: Deck the Howls with Biscuits, Deck the Howls with Cookies and Deck the Howls with Jerky. The price ranges from $7.99 to $27.99, but there is a special offer Buy 1 Get the 2nd 25 Off dog's treats and chews, so don't miss a chance to save.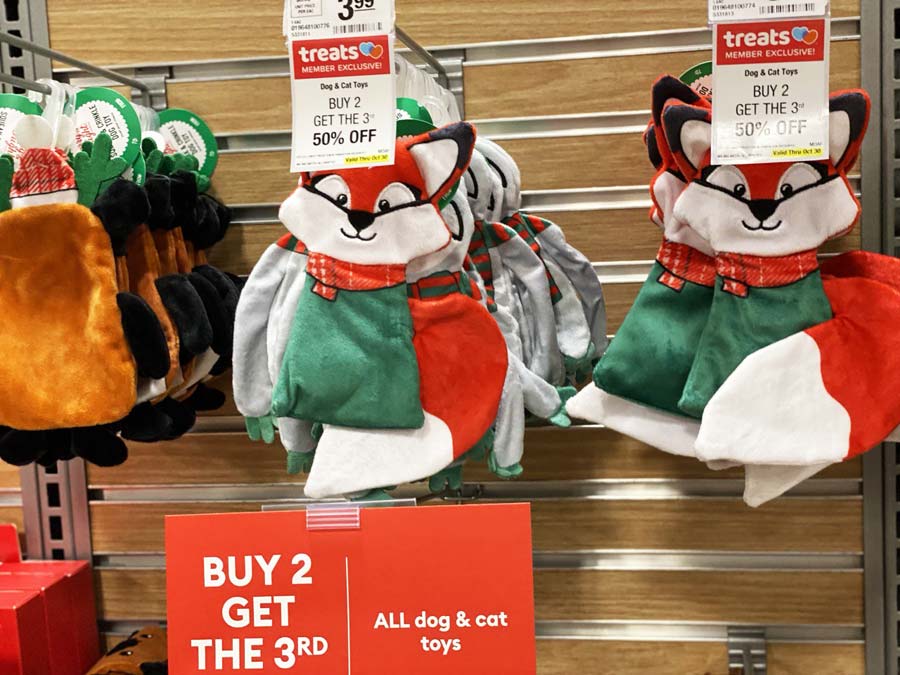 You can save even more if you purchase dog's and cat's toys at Pet Smart. Right now you can save 50% on your third pet's toy, and I must say that all toys are not expensive.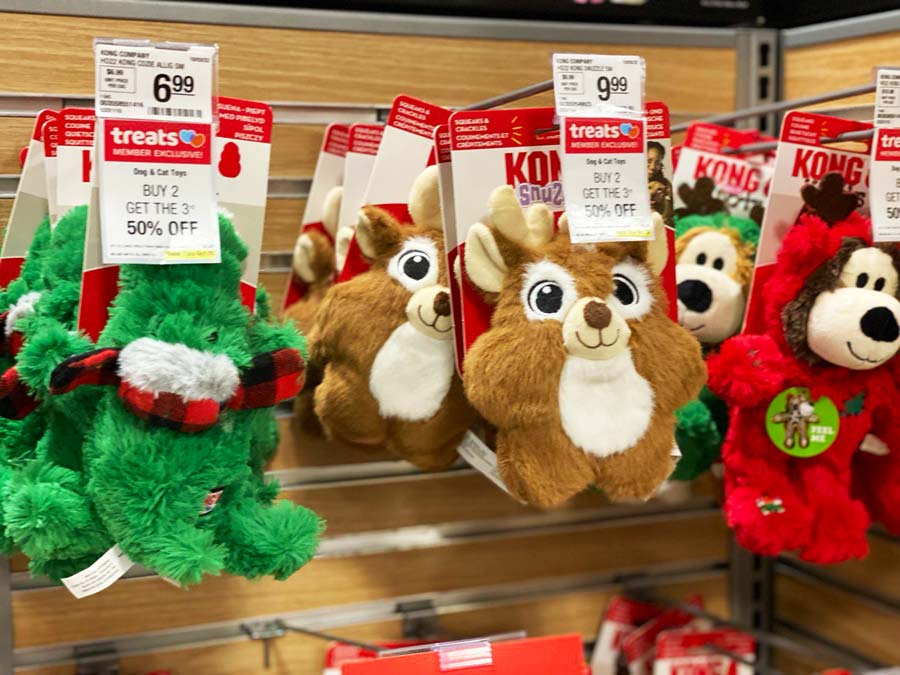 Their starting price is $3.99 for the smallest ones and reaches $14.99.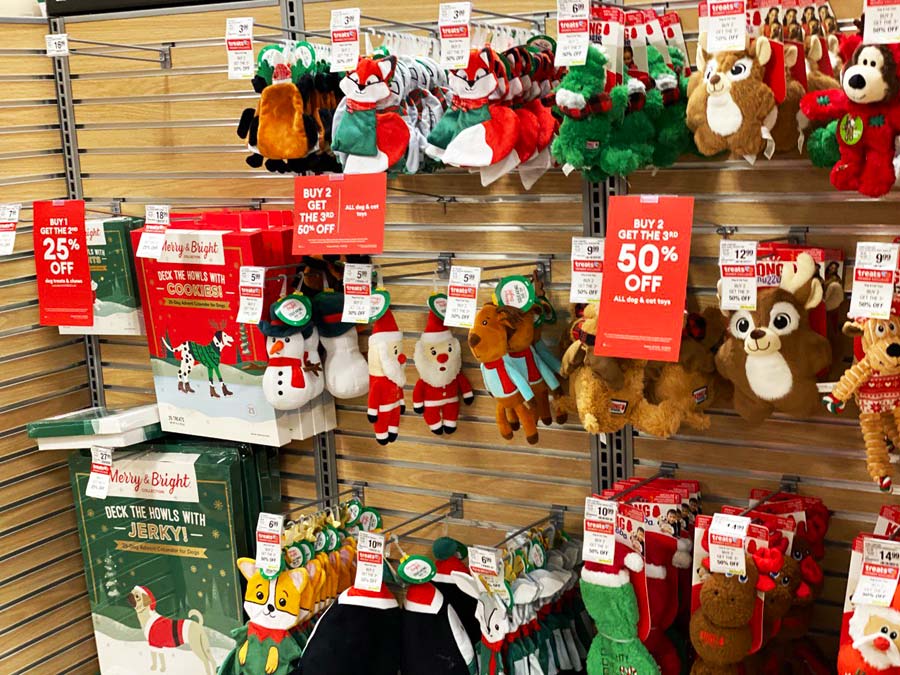 From cute snowmen to pinguins, Santa, reindeer, foxes, and more the choice of pet toys is really great.
If you don't like to shop in store you can go online and order all these cute pet holiday gifts at PetSmart website. There you will find a wider selection of pet products and many good deals. My favorite online store for pet food, accessories and gifts is chewy.com. They feature very many brands and offer not only food and accessories but also health products. Currently chewy.com offers 20% Off your first Chewy Health order plus free shipping. Chewy has got Autoship service that will save all your prescriptions for your future orders and will have medicine, vitamins, etc. delivered on the regular basis. You can easily cancel your Autoship subscription anytime without any fee if you don't need it.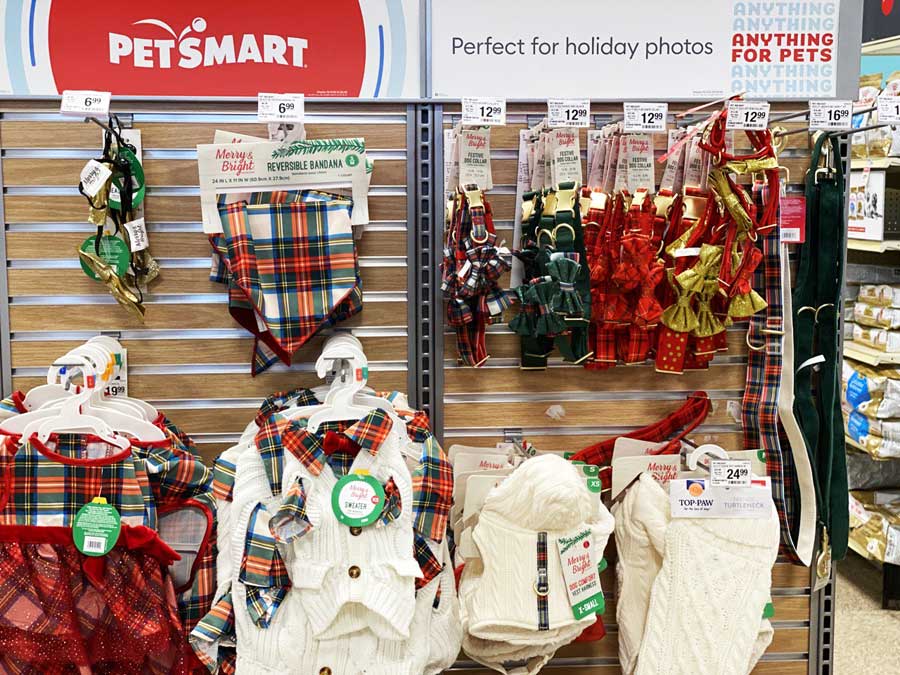 Of course, Chewy also has a nice selection of holiday outfits for pets. I love Merry&Bright brand pet clothing made in festive colors. Traditional Christmas colors of green, red and white dominate in their latest collection of holiday outfits. Reversible bandanas, sweaters, dresses, vests and more are only some of the examples of pet clothing you can purchase there.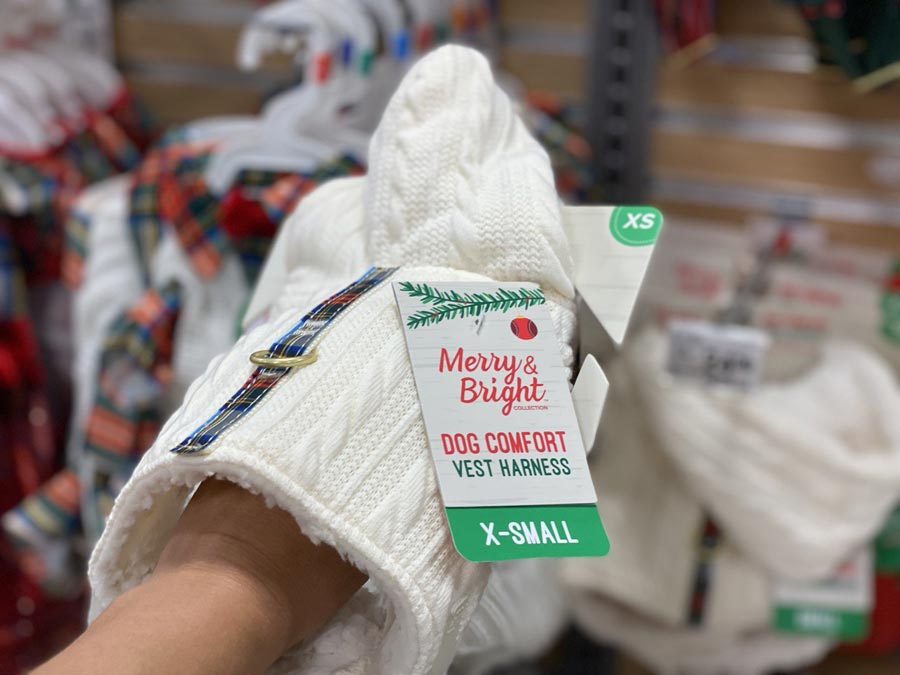 In my local PetSmart I found this cute white Merry & Bright dog comfort vest harness that will keep your pet warm and super stylish.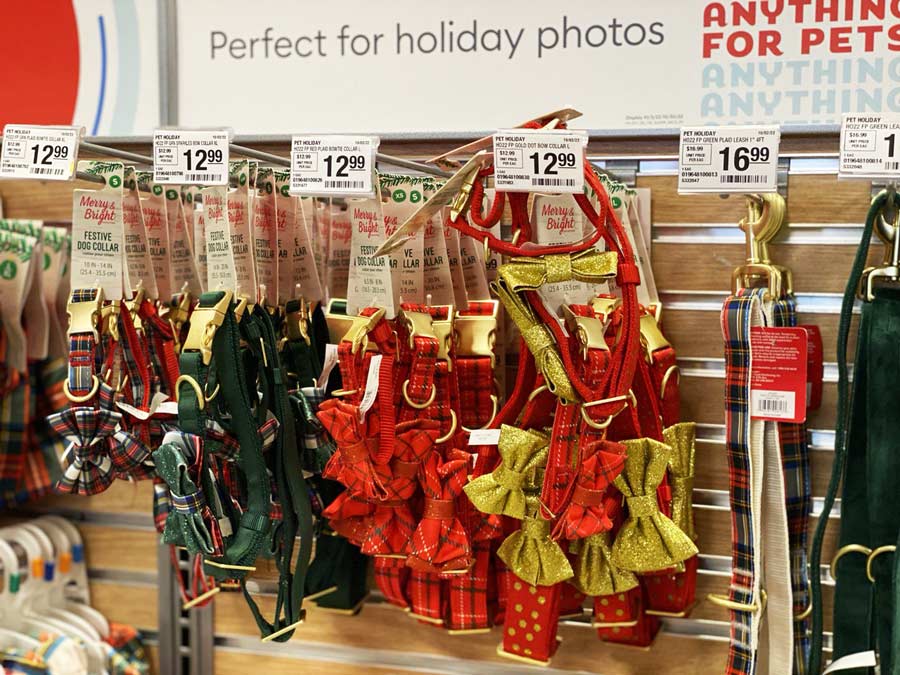 Your family Christmas photos will be incomplete without your lovely pet. Get your dog ready for the holiday photo session with these festive bright bowtie collars. Red, green, plaid and yellow, they will add the right accent and you can even choose the collar that will match your own Christmas outfit.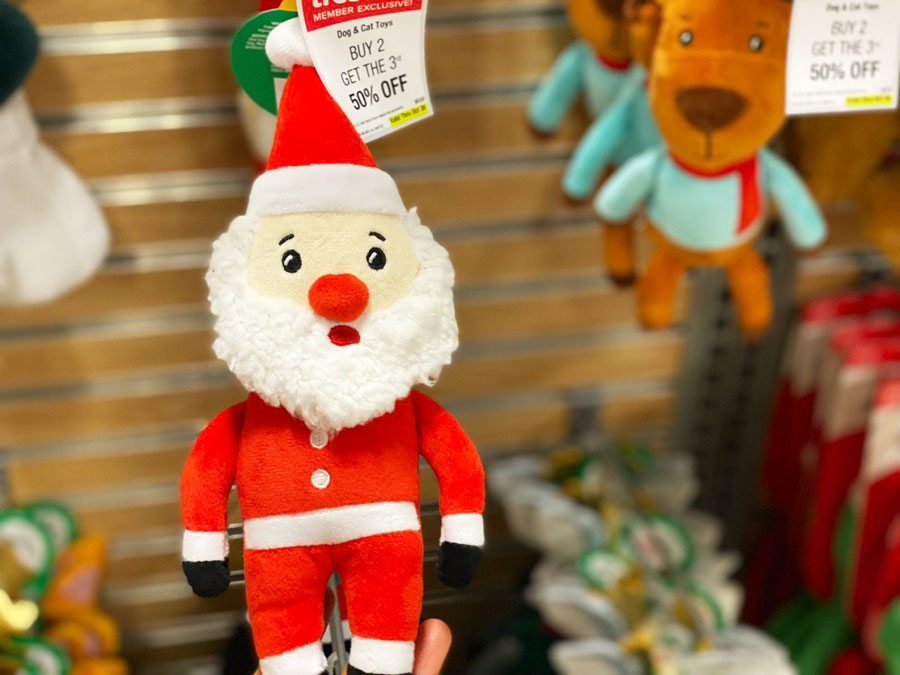 From advent calendars for dogs and pet toys to holiday clothing Christmas gift ideas for pets are plentiful. You know what your pet loves most of all, so with such a variety of gifts available you are sure to find those that will make you and your furry friend happy this holiday season. Merry Christmas!