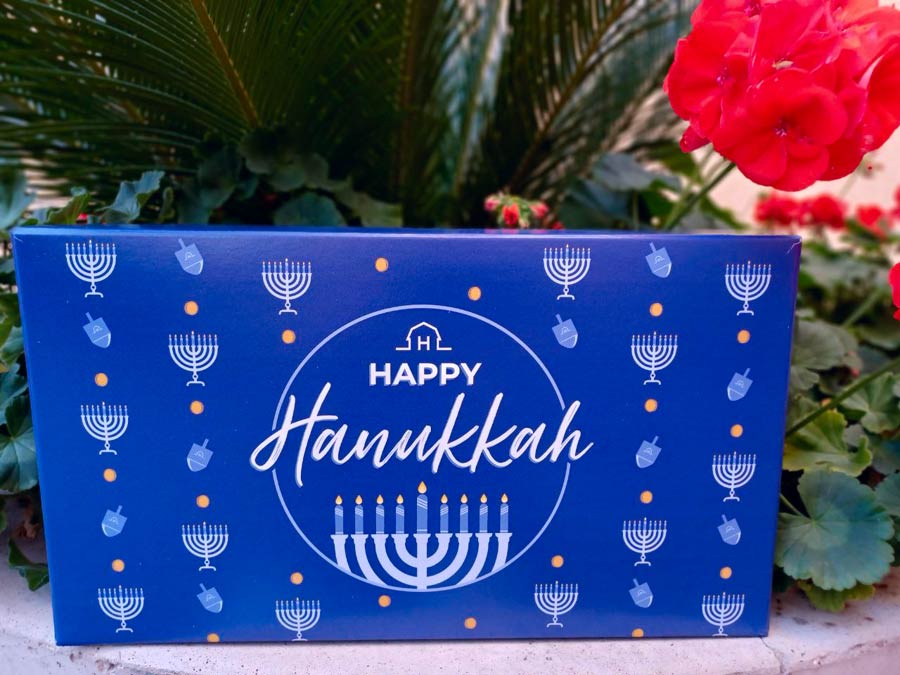 Celebrating Hanukkah is our family tradition. Hanukkah 2022 is celebrated since Sunday, 18th of December through Monday, December 26. What is Hanukkah and why is it celebrated? It's a Jewish holiday that commemorates rededication of the Second Temple in Jerusalem back in the second century B.C. There the Jew started the revolt against their Greek oppressors and defeated the enemy despite being outnumbered. The other name of Hanukkah is the Festival of Lights. It is celebrated in accordance with lunar cycle, so every year the date is flexible.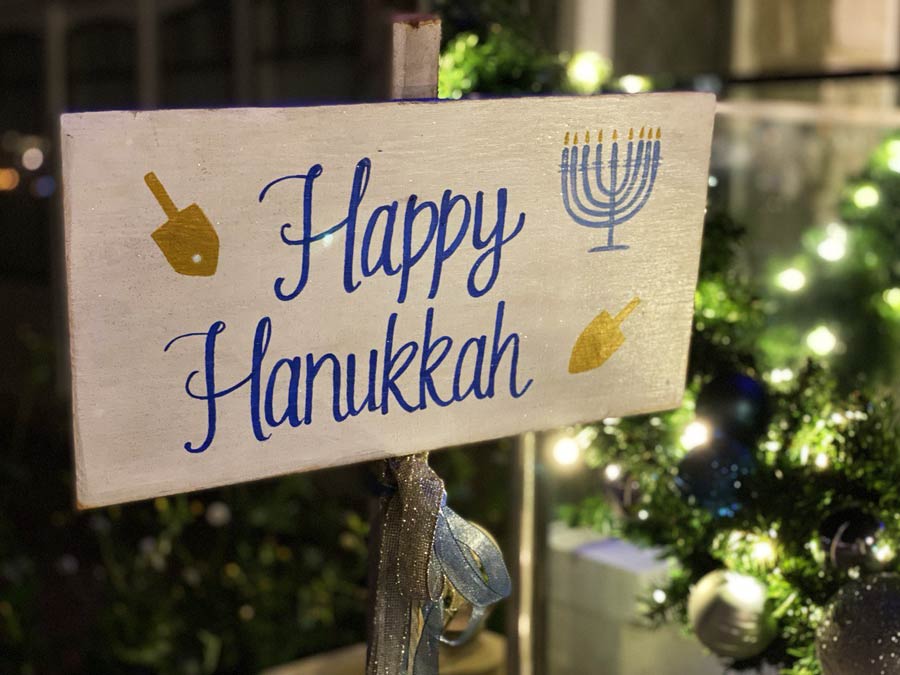 The main tradition of this holiday is lighting candles. Each day of the celebration one candle is lit on menorah, a special candelabra with place for eight candles, until it is fully lit on the final day of celebration. Every traditional celebration includes festive food associated with this particular holiday. And as most people, we get some holiday treats to commemorate the event. According to tradition, Hanukkah is celebrated with latkes, fried potato pancakes, or any fried food. They also have sufganiyot, little donuts, and poppy seed cookies.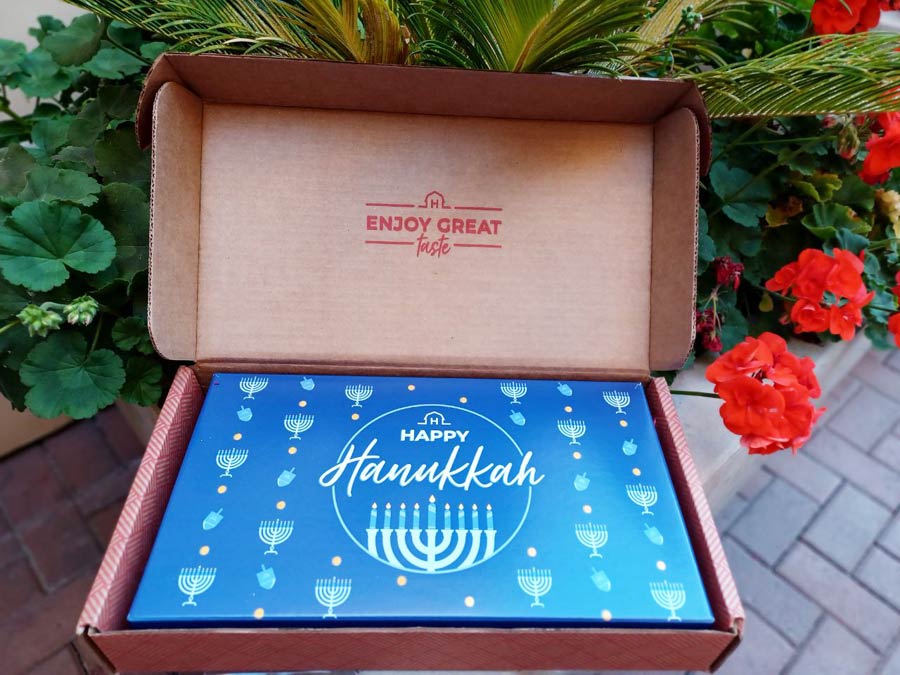 As most busy women I have no time to cook special Hanukkah treats, so I order them instead. The best Hanukkah treats I have ever had can be purchased at Hickory Farms. This time I ordered Happy Hanukkah Gift Box and here is my honest opinion about it.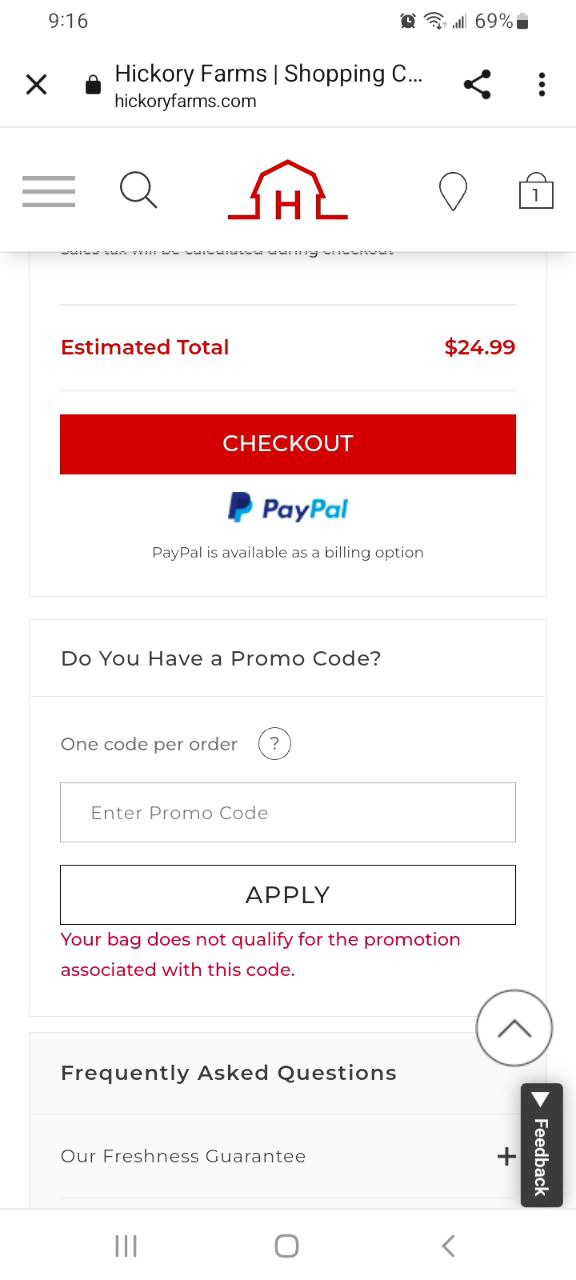 First, some words about ordering Hickory Farms Happy Hanukkah Gift Box. Its regular price is $29.99, but it was on sale and available for just $24.99, which was good. The store also ran a promotion and offered Hickory Farms free standard shipping through December 12/20. That seemed to be a great deal. I tried to save even more and decided to use Hickory Farms Coupon to get 15% off my purchase. Unfortunately, the store didn't accept this coupon and didn't grant an extra discount for my order. Probably the reason is that Happy Hanukkah Gift Box was already at the reduced price and the company offered free shipping on top of that. In fact, Hickory Farms rarely offers free shipping, so I still was glad that I scored such a great deal. So, just be aware that sometimes the company doesn't allow to combine the promotions it offers.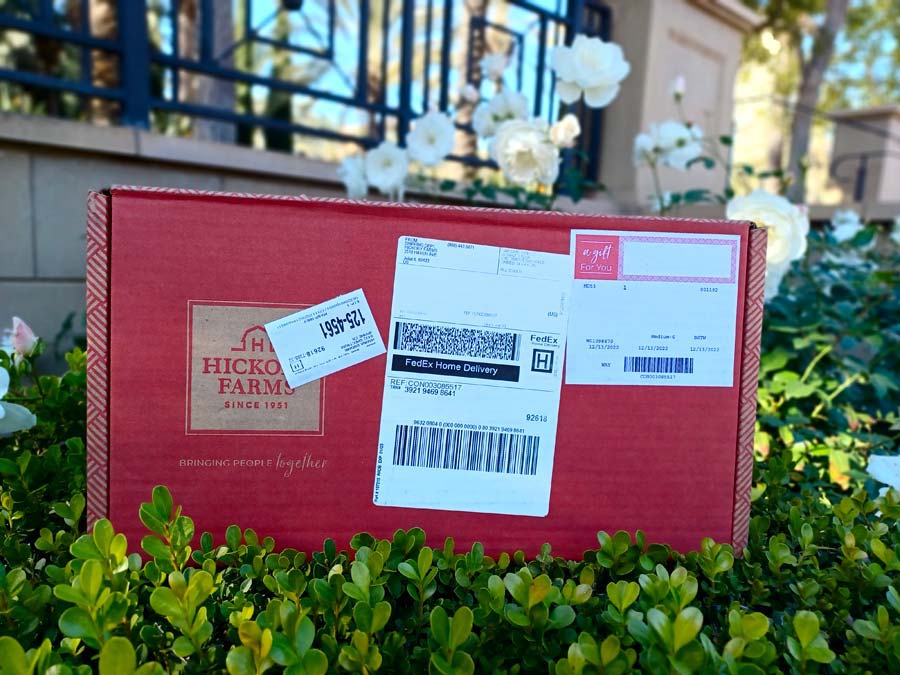 Well, the shipping was fast, and my Hickory Farms gift box arrived just a day before Hanukkah starts, which was nice.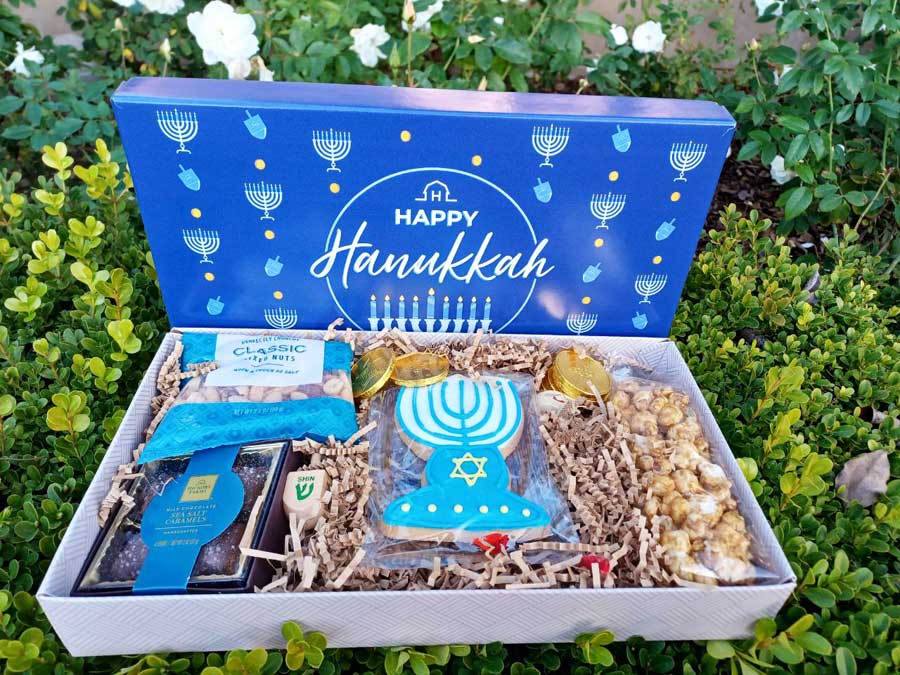 The box was nicely decorated with menorahand dreidel pictures. On opening the gift box I discovered two dreidels inside, which is cute.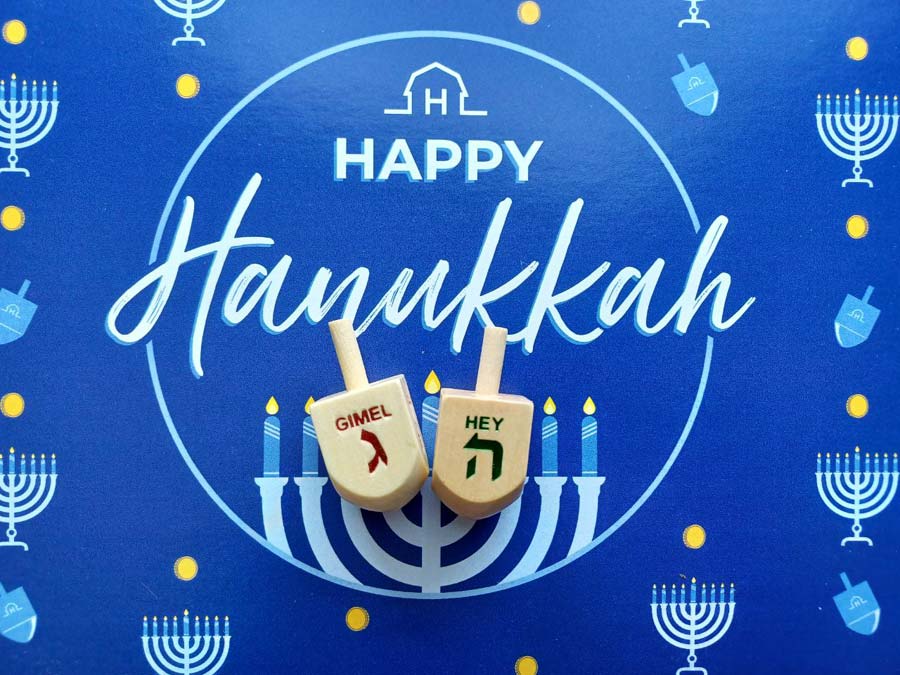 Playing dreidel is a popular Hanukkah tradition. Each dreidel comes with four Hebrew letters which mean "A great miracle occurred here". The rules of the game are simple. Each player spins the dreidel once and watches the side it lands. Depending on the symbol which is up the player either gets or gives away treats in a pot. You just need to know the meaning of the symbols to understand whether you take it all, take half of it, getnothing or give away.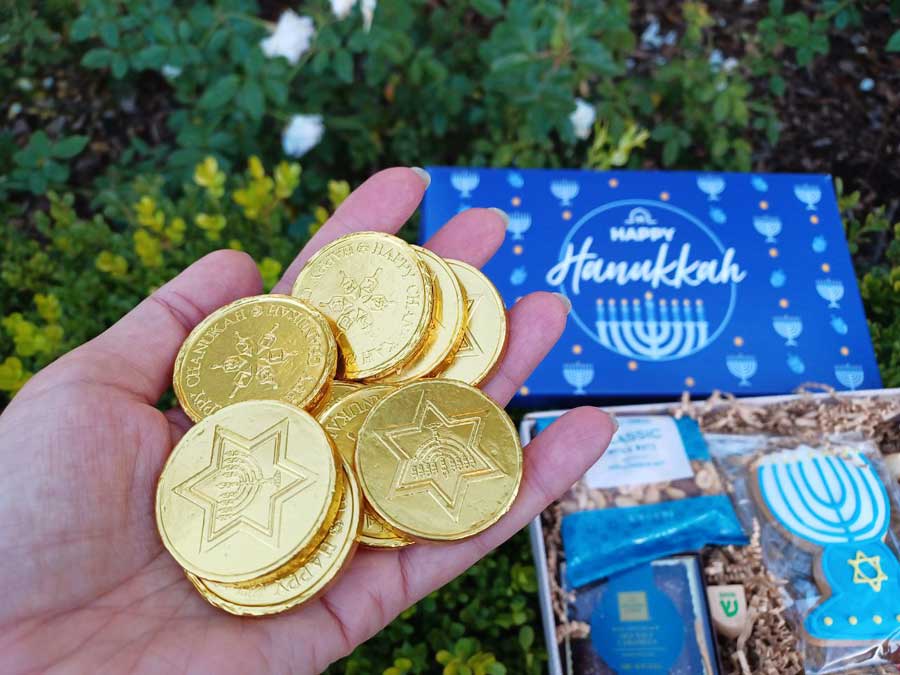 And, of course, Hickory Farms Happy Hanukkah Gift Box came loaded with a variety of treats. There were 10 Chocolate Gelt in it. It was delicious milk chocolate wrapped in gold, with a six-pointed star and menorah inside it. If you flip gelt around, you will see dreidels.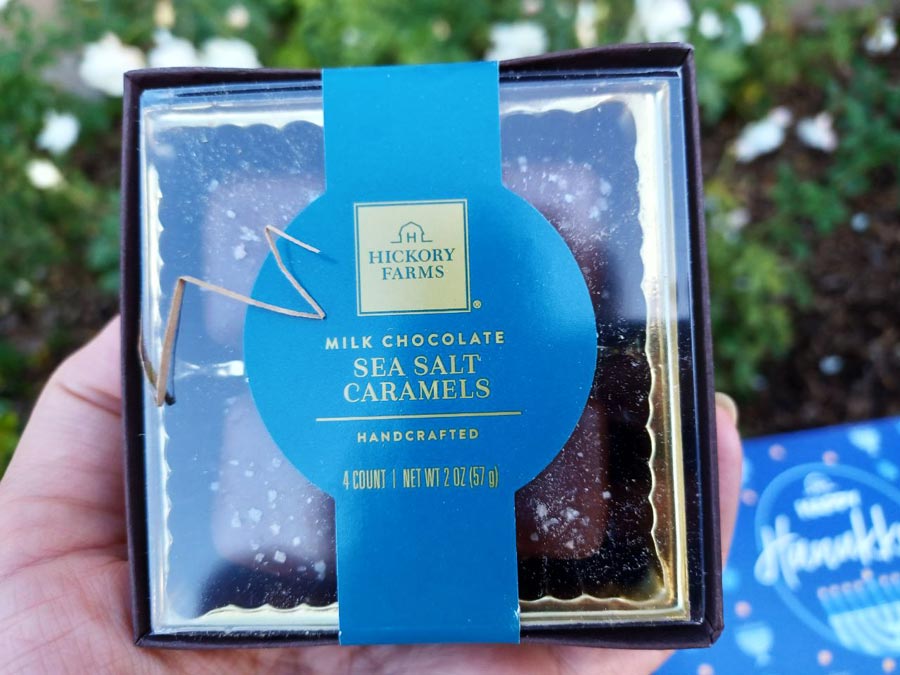 Then there are two handcrafted Milk Chocolate Sea Salt Caramels. Milk chocolate with sea salt is my favorite so it's going to be my most delicious treat.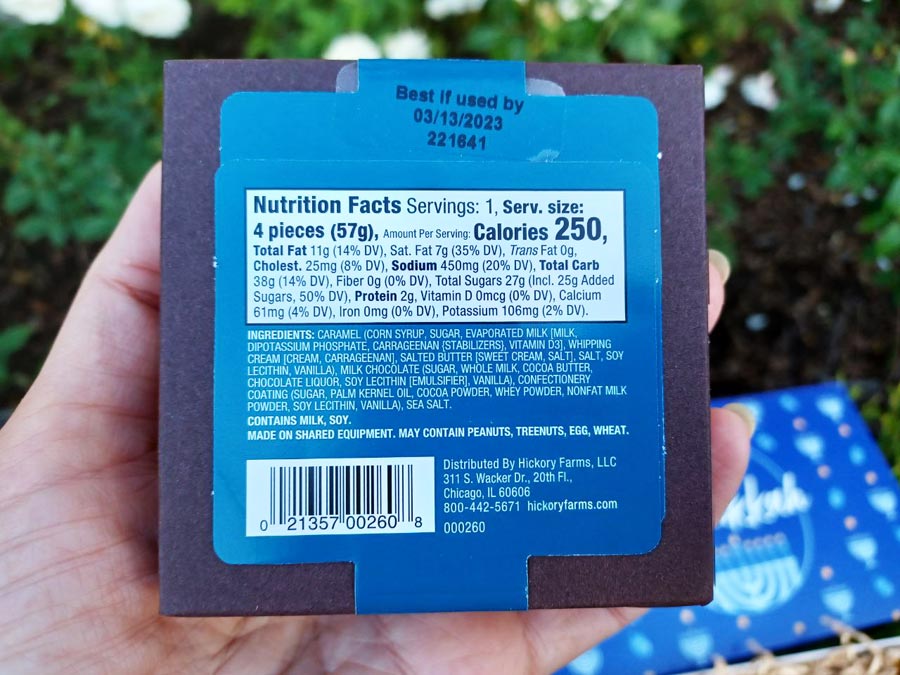 There are 4 pieces and 250 calories, but the sweet indulgence is worth some extra calories to commemorate the holiday. I checked the ingredients too, and they are all safe.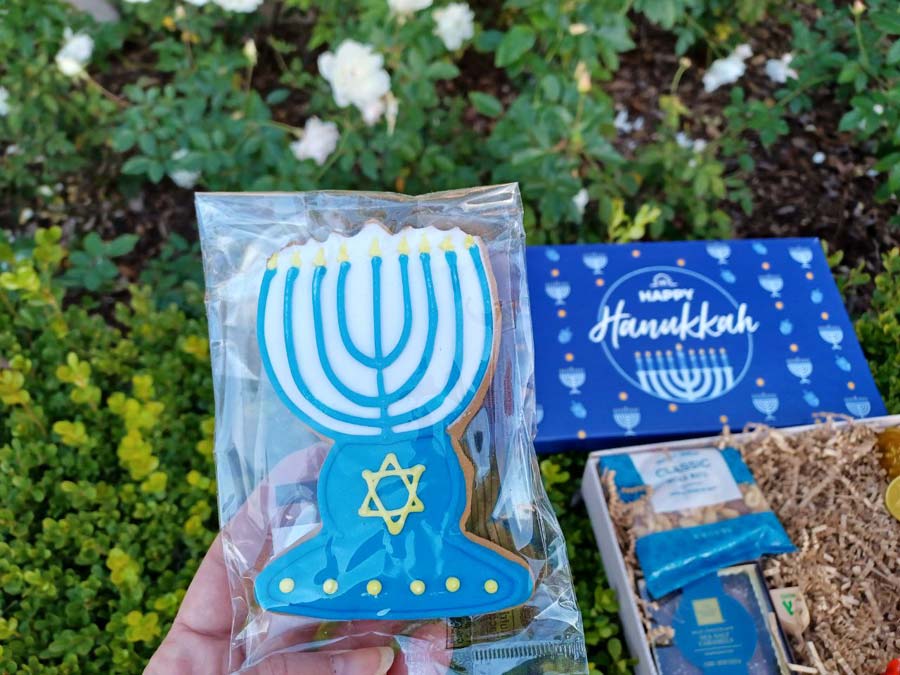 Also, there is a Menorah Sugar Cookie with white and blue icing and yellow six-pointed star on top.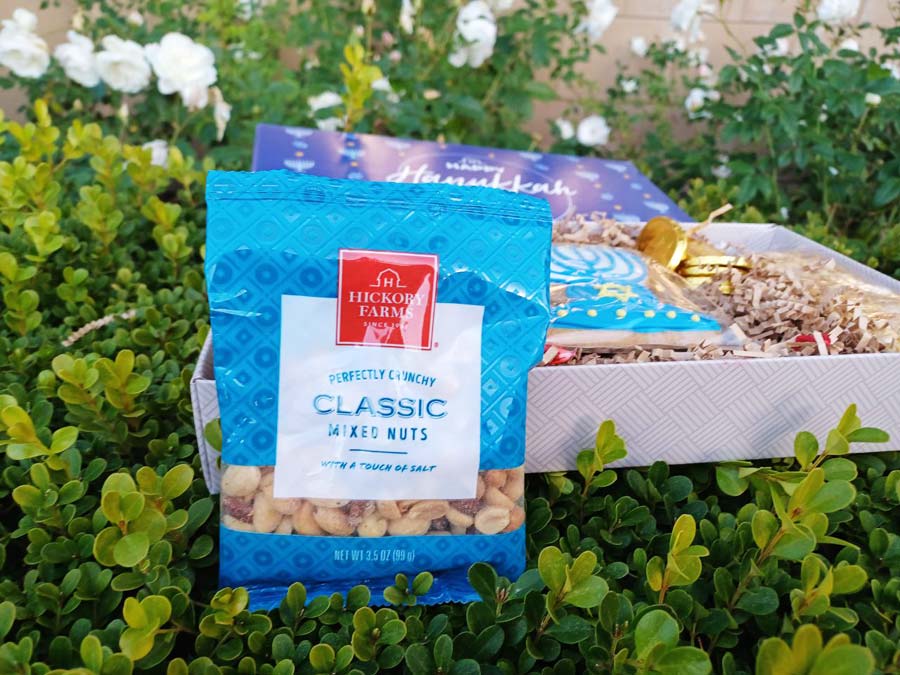 Other snacks from Hickory Farms Happy Hanukkah Gift Box include Classic Mixed Nuts, a perfect salty bite to go with the movie or a baseball game.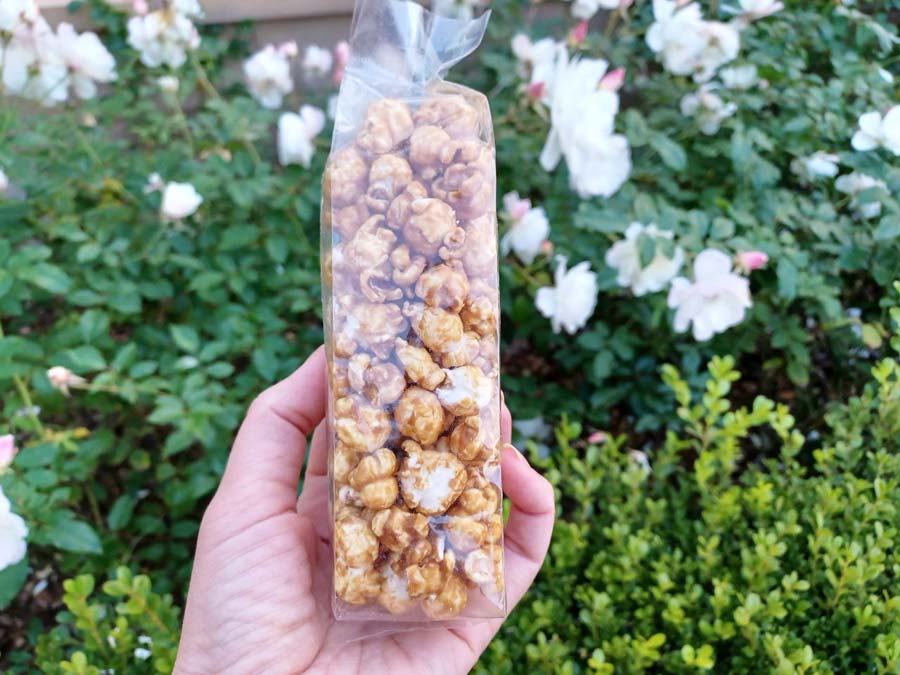 If you care for something sweet, there is Chocolate Caramel Corn. It looks great and just melts in the mouth.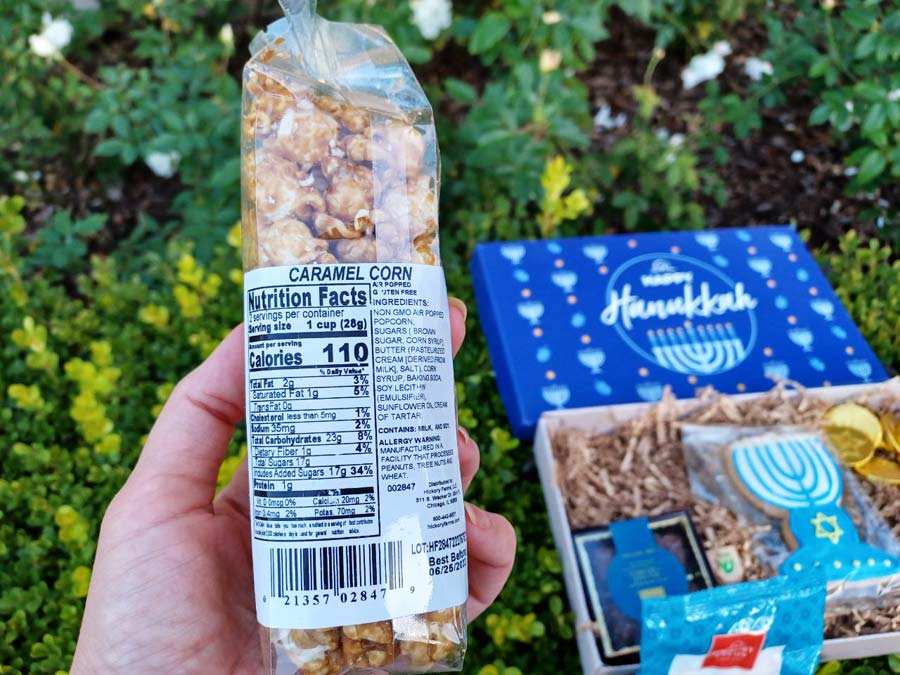 With just 110 calories and natural ingredients it's a delicious treat you are sure to enjoy if you love sweet caramel popcorn.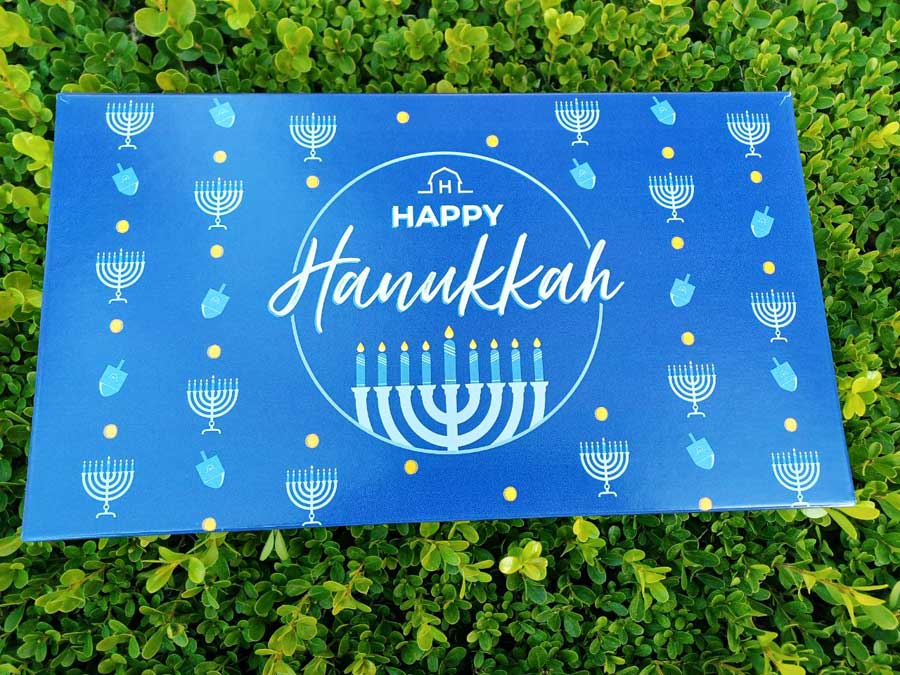 Hickory Farms Happy Hanukkah Gift Box is a perfect kit for playing dreidels. The gift box features nourishing snacks you can place in "pot" and use for playing the game. These delicious treats will help you go through one of Hanukkah evenings near the fireplace, having a family get together and enjoying the game.