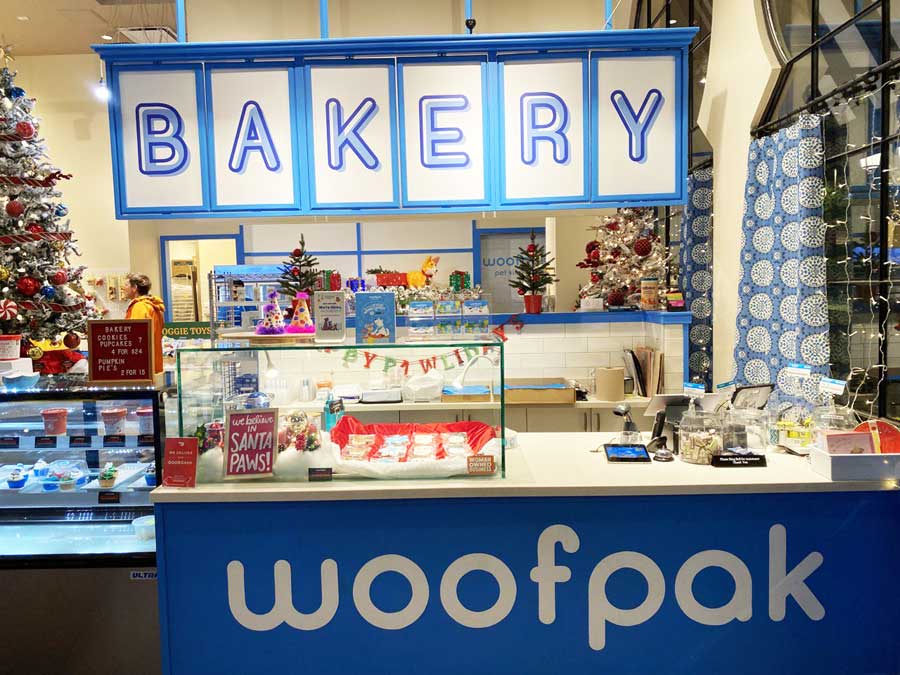 Our furry friends deserve all the best we can offer: our love and care. Care means providing everything your devoted friends need to be happy: food, drink, affection and entertainment. And you can find all this at Woofpak Pet Kitchen located at Irvine Spectrum Center.
The store features a pet bakery offering a wide selection of delicious pet food. Who said that our pets should eat humble food? They also like treats, but the trick is that feeding your pet with regular food is not always the best option. The meal should be balanced and with the right ingredients that would include all vital minerals and vitamins.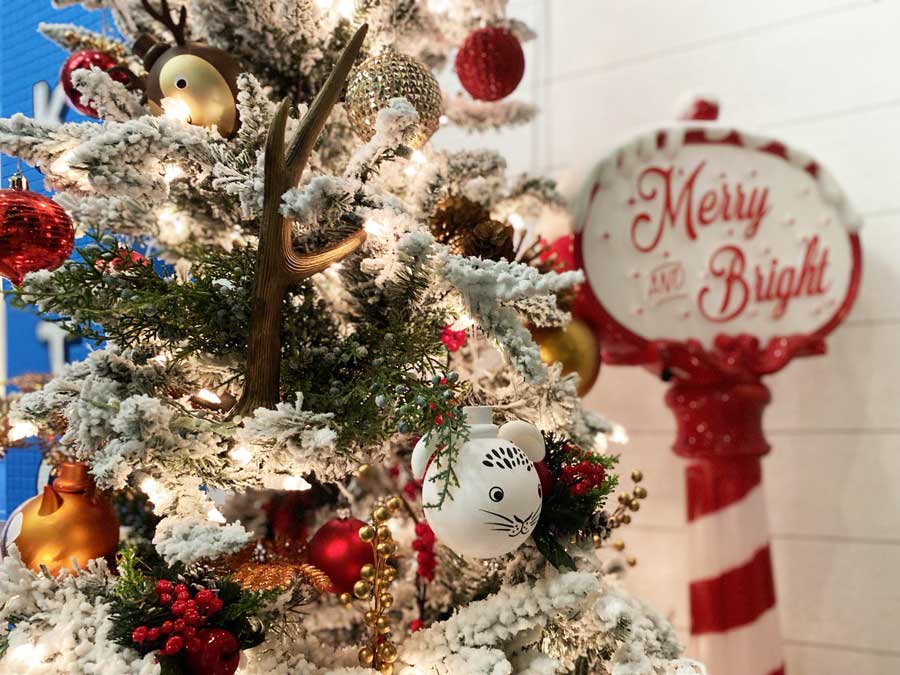 And especially on holidays you will want to surprise your faithful furry friend with something special.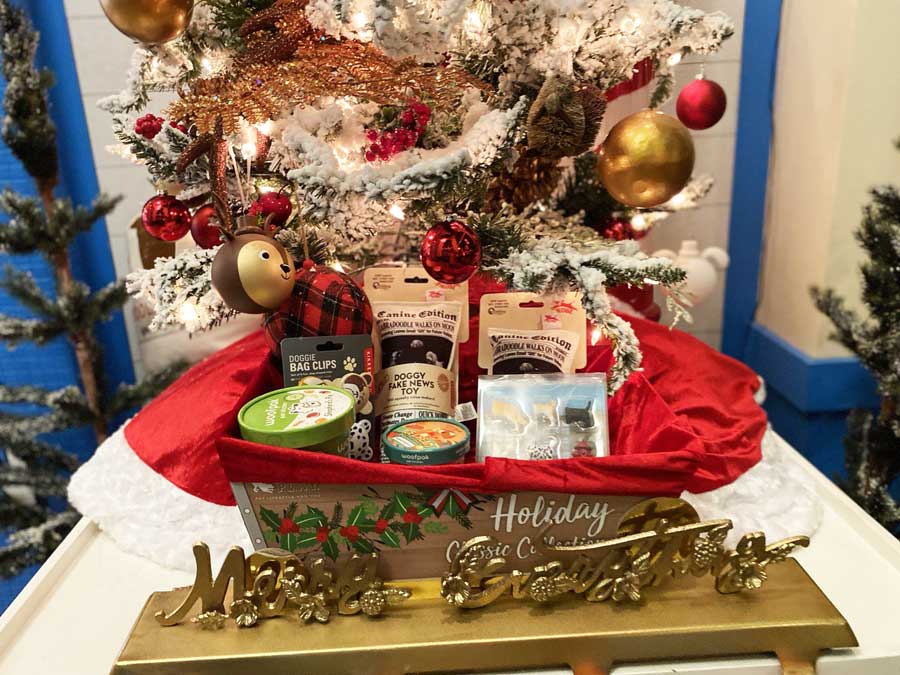 Woofpak Pet Kitchen offers cookies and cupcakes 4 for $24 and pumpkins and pies 2 for $15. By the way, they offer Door dash delivery, so you can order dog's treats and toys online and have it delivered right to your door. I live near Irvine Spectrum Center, so I often come to visit the store in person. My dog's favorite treats are Protein Cookies, so I purchase them from time to time.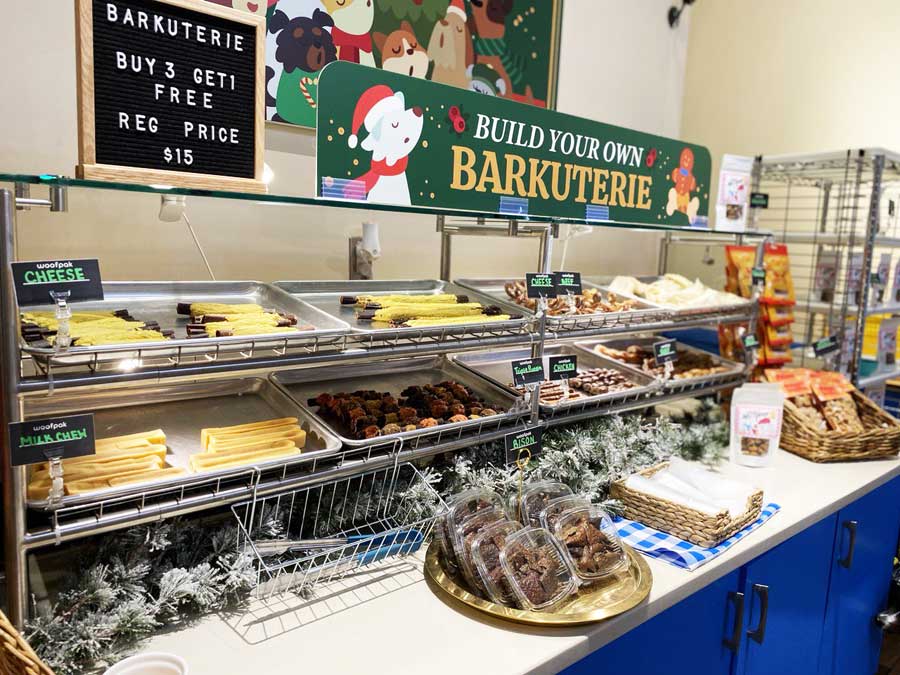 As for the main dish my dog is crazy about Turkey in Cranberry and Lamb in Ginger. Freshly made meals taste much better than store pet food. Of course, it's expensive to eat Woofpak Pet Kitchen food every day, but as we, humans, go to the café and restaurant on special occasions, our pets deserve similar experiences. Woofpack cheese or meaton bone treats are available at Build Your Own Barkuterie. Other delicious dog treats include Woofpak Beef, Chicken, Triple Protein and more.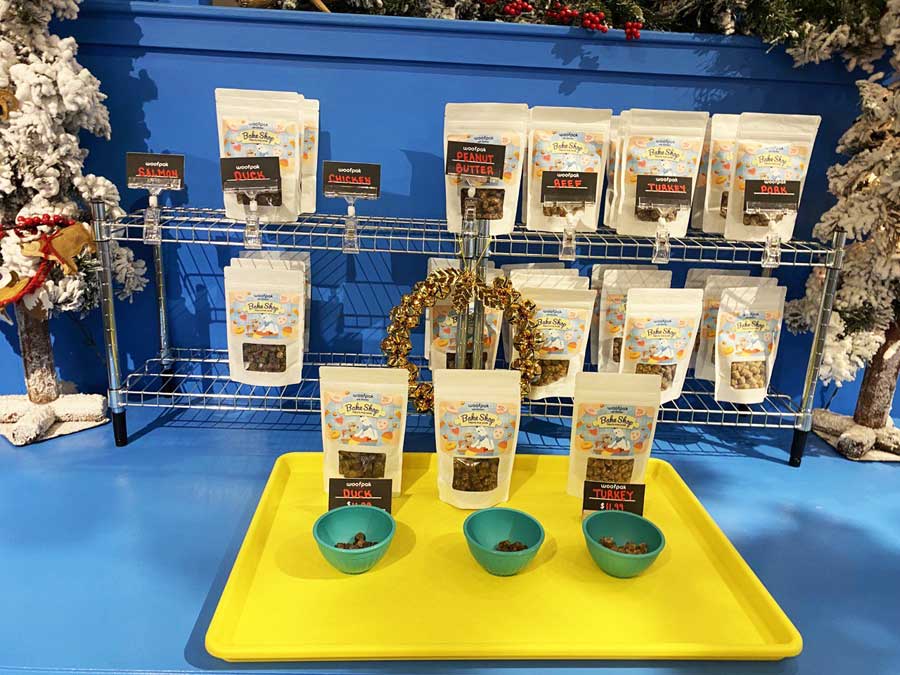 The store also carries a choice of prepackaged Woofpak Bake Shop foods, including Duck, Salmon, Chicken, Peanut Butter, Pork and some others.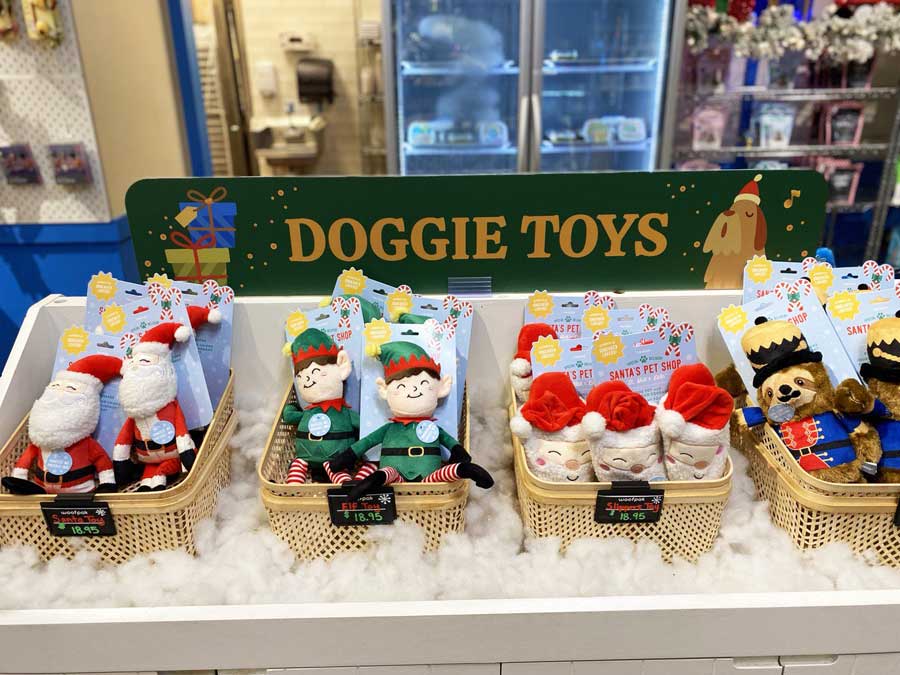 In addition to dog food Woofpak offers pet toys by Santa's Pet Shop and Toy Box. Of course, their selection of pet toys is not as large as that offered by Chewy, but if you visit Woofpak to buy some pet food you can grab a toy too.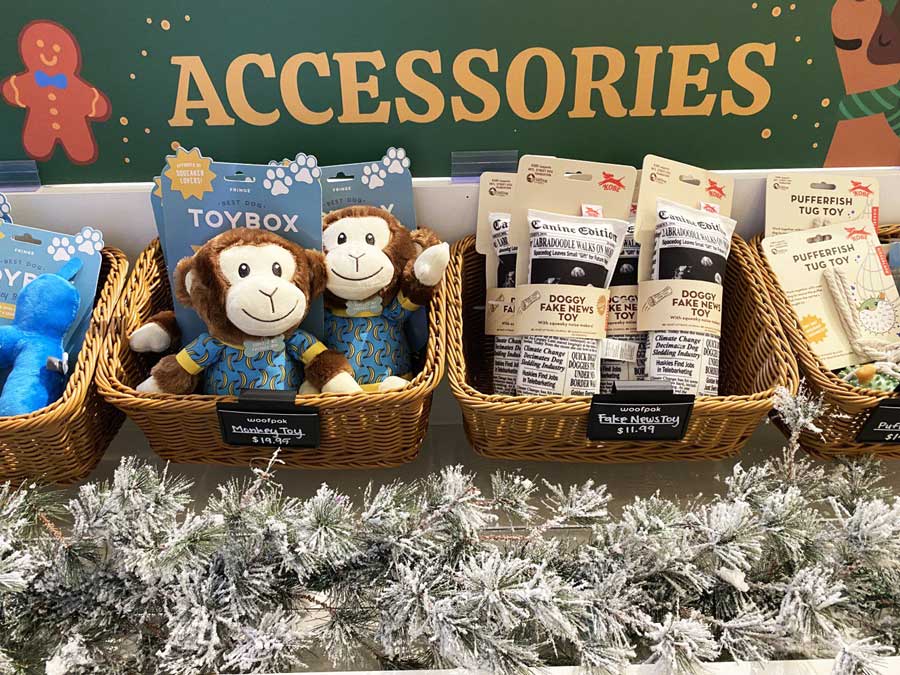 I would recommend ordering toys online at chewy. Their selection of toys is hard to beat, as well as the variety of dog's collars. I always purchase collars at chewy.com and save with Chewy Coupon.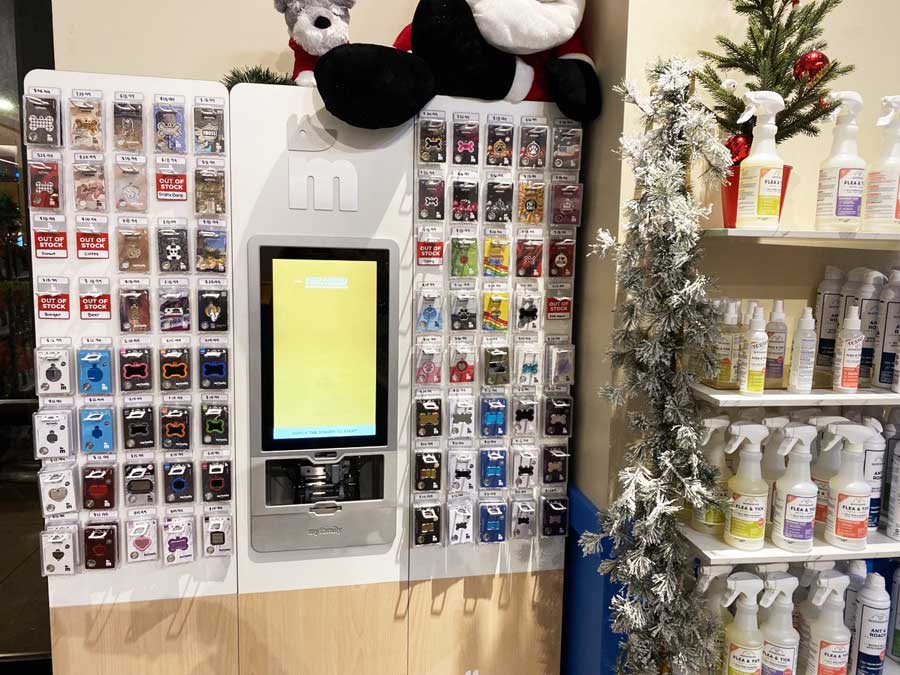 I haven't found a better selection than what they offer at Chewy, but I get tags for Chewy collars at Woofpak. They have so many tags of various designs, and I noticed that some tags are out of stock already. Many dog owners buy them at Woofpack while shopping for pet food and it's convenient that the store offers pet accessories as well.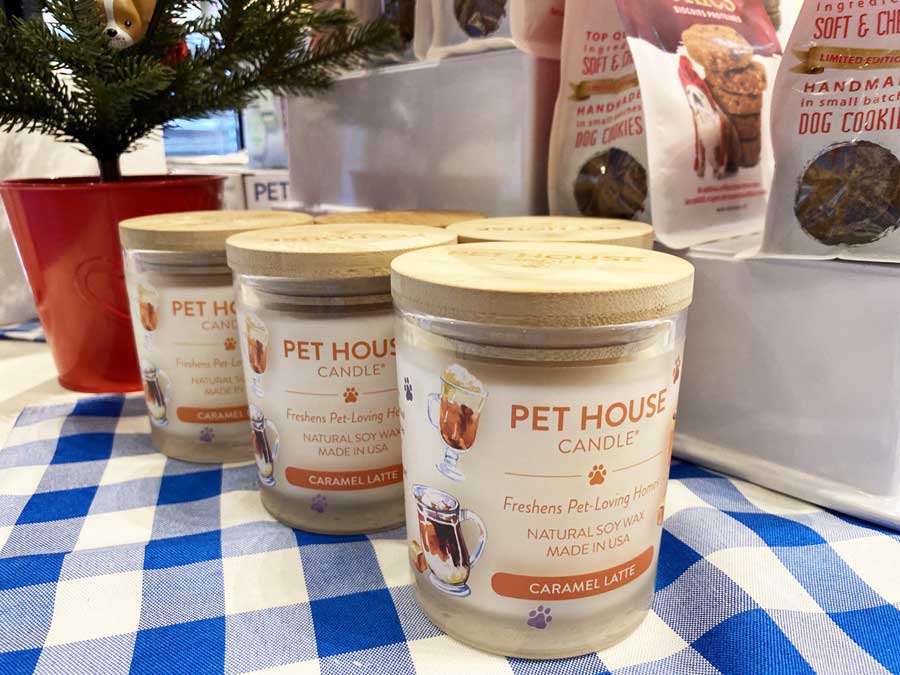 Speaking about the accessories, Woofpak sells Pet House Candles made with natural soy wax. Caramel Latte is my favorite, and its smell reminds me of my favorite Starbucks Caramel coffee.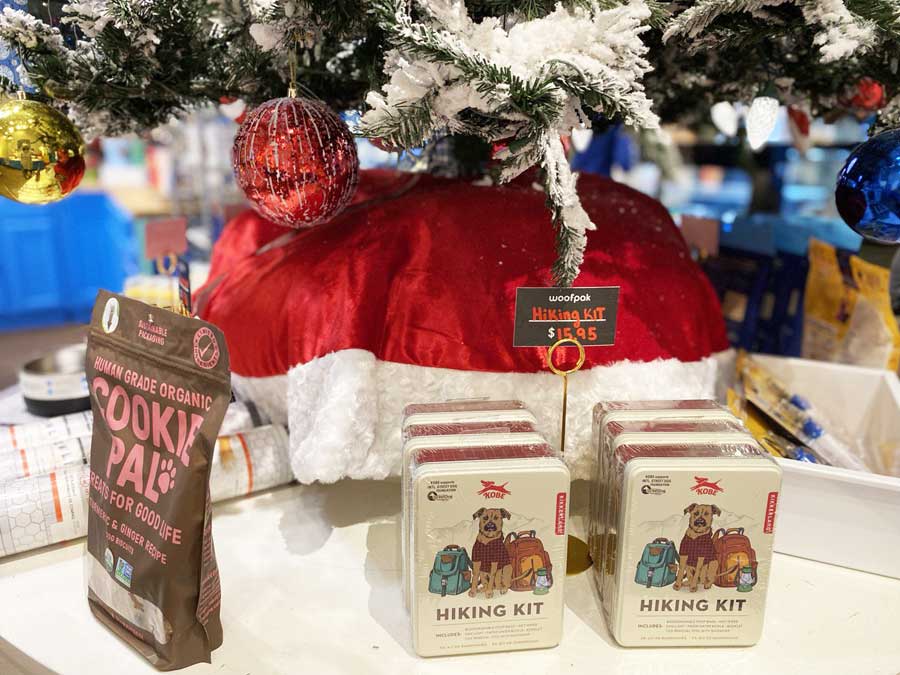 Another stuff I can recommend to all dog owners is Hiking kit I got this time at Woofpak. I am going to ski in the mountains and just thought that this kit will come in handy. In fact, it features everything you need when exploring great outdoors: 3 biodegradable poop bags, 3 wet wipes, 2 paper water bowels, dog light, tick removal tool along with dog traveling guide booklet. The price of this kit at Woofpak is $15.95. I checked this kit online as I always price match and I found it at 15.00 at different websites. If we take into account product delivery, it's cheaper to purchase this stuff in store.
I often shop at Irvine Spectrum Center and it's very convenient that such popular shopping mall has Woofpak with treats, toys and accessories for pets. Every weekend I visit the store to get some treats for my devoted companion and I always find some new interesting products as well.