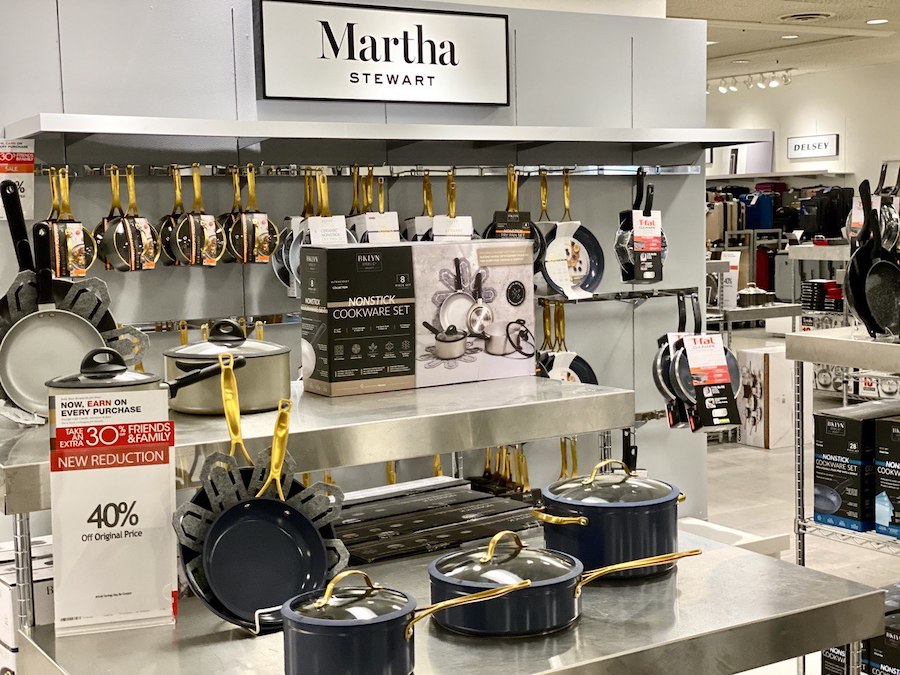 Introducing Martha's new line of six nutrition-packed pet food formulas, now available exclusively on Chewy.com. With her expertise in cooking and homekeeping, Martha has crafted recipes that prioritize the health and well-being of your beloved dogs, puppies, and cats.
Made with premium air-dried animal protein, prebiotic fiber, and essential vitamins and minerals, each of her six formulas offers a wholesome and delicious meal for your furry friends. As an animal lover herself, Martha understands the importance of nourishing our pets with real ingredients like chicken, fish, cage-free eggs, and nutrient-dense grains and vegetables. Don't compromise on your pets' dietary needs – choose Martha's pet food and ensure they receive the quality nutrition they deserve.
Explore Martha's veterinarian-approved recipes, crafted with love and expertise. Discover the perfect balance of quality ingredients and delicious flavors to support your pet's overall well-being. From playful puppies to wise old cats, Martha's formulas provide the vital nourishment your furry companions deserve for a vibrant and fulfilling life.
Why is the name Martha Stewart famous in the food industry?
Martha Stewart, a highly regarded lifestyle expert, is recognized as America's most trusted teacher in her field. With a successful background as a model and stockbroker on Wall Street, she has since grown into a renowned celebrity chef and entrepreneur. Known for her thriving home-decor and furniture lines, bestselling cookbooks, and a media empire, including the popular show "Martha & Snoop's Potluck Dinner Party," Stewart has cemented her status as an Emmy® Award-winning television show host and bestselling author.
Martha Stewart Pet Food Chicken & Brown Rice Recipe with Garden Vegetables Dry Dog Food
Introducing a formula your dog will adore. Packed with real, deboned chicken and cage-free eggs, this formula ensures your furry friend receives the ideal protein to maintain lean muscle. Alongside this, we have included brown rice and oatmeal, which work together to promote a healthy digestive system. To provide an added fiber boost, we have incorporated a range of nutritious fruits and vegetables, such as pumpkin, spinach, and blueberries.
Caloric Content: 3439 kcal/kg; 361 kcal/cup;
Price: from $24.99 for 4-lb bag.
Martha Stewart Pet Food Salmon & Oatmeal Recipe Dry Cat Food
Indulge your cat's love for salmon with this specially crafted recipe. Packed with all their favorite ingredients, salmon takes center stage in this formula. Alongside cage-free eggs, oatmeal, carrots, spinach, and beets, this recipe is a treat your feline friend will adore.
Caloric Content: 3581 kcal/kg; 416 kcal/cup;
Price: from $22.99 for 4-lb bag.
Martha Stewart Pet Food Puppy Chicken & Whitefish Recipe with Garden Vegetables Dry Dog Food
Ensure your puppy's optimal development with Martha's specially formulated pet food. Made with real, deboned chicken, premium whitefish, brown rice, barley, and wholesome fruits and vegetables, this nutritious blend is packed with essential omega-3 and omega-6 fatty acids to support brain and eye health. Give your furry friend the best start in life with Martha's puppy formula.
Caloric Content: 3751 kcal/kg; 390 kcal/cup;
Price: from $24.99 for 4-lb bag.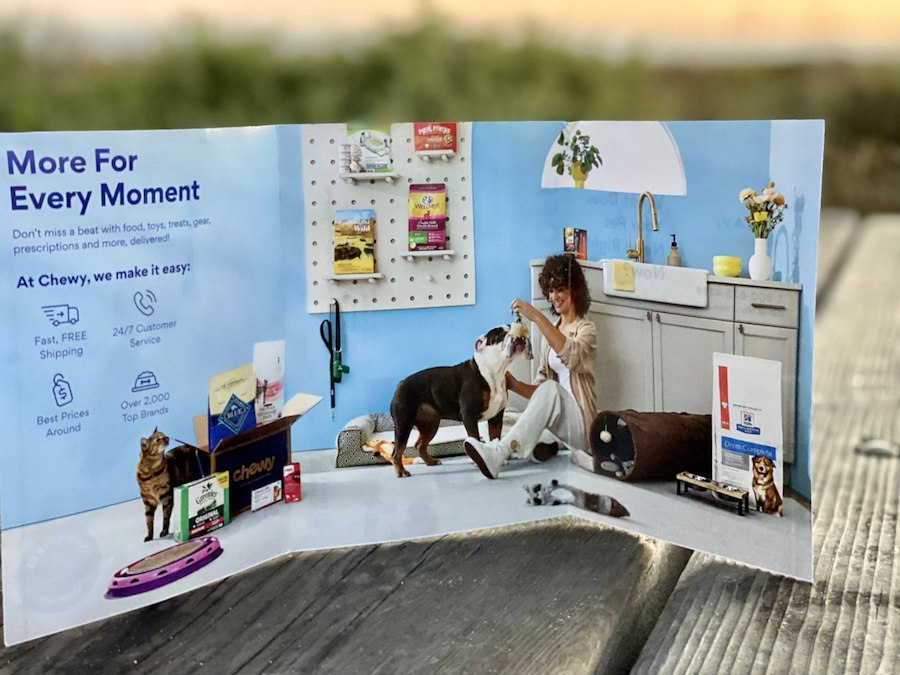 Martha Stewart Pet Food Beef & Chickpea Recipe with Garden Vegetables Dry Dog Food
Crafted with top-tier protein as the leading component, this formula is brimming with nourishing inclusions that fuel your dog's energetic way of life. As beef takes center stage, this dog food also boasts the presence of chickpeas, providing your loyal companion with vital prebiotic dietary fiber for optimal digestion.
Caloric Content: 3606 kcal/kg; 369 kcal/cup;
Price: from $26.99 for 4-lb bag.
Martha Stewart Pet Food Chicken & Brown Rice Recipe Dry Cat Food
Discover one of the best recipes for your favorite cat. Packed with healthy ingredients, it nourishes muscle strength, digestion and luxurious fur. Plus, their eco-friendly air-drying method creates an unparalleled texture and delicious taste that will leave their taste buds wanting more. Experience the perfect taste for your furry friend.
Caloric Content: 3524 kcal/kg; 428 kcal/cup;
Price: from $22.99 for 4-lb bag.
Martha Stewart Pet Food Salmon & Quinoa Recipe with Garden Vegetables Dry Dog Food
Upgrade your dog's meal with this salmon formula! Packed with a variety of garden vegetables, wholesome fruits, quinoa, barley, and beneficial phytonutrients and antioxidants, it's the perfect alternative for chicken-disliking canines.
Caloric Content: 3550 kcal/kg; 412 kcal/cup;
Price: from $26.99 for 4-lb bag.
Can You Save Money with Chewy?
In most cases, Chewy has the most competitive pricing you'll find. Comparing Chewy and PetSmart, it is slightly more expensive to buy products from the latter. But you may also find that some products have a better deal on regular shipping and delivery, but they are way off with the Chewy promo codes.
How to Get 35% Off at Chewy.com?
Save big with Chewy Autoship plan! Get a 35% discount off your first shipment, as well as ongoing discounts of at least 5% on Chewy autoship items. Plus, certain brands qualify for a generous discount of up to 10%. And that's not all – make an order of $49 or more and enjoy $20 off and free shipping. Don't miss out on these fantastic deals!
With Martha Stewart's decision to partner with Chewy as a major success story, perhaps pet owners could take her lead and decide to try out the service too. From small businesses to major corporations, many entities have found success working with Chewy, showing that this company is one that is worth investing in. Not only do they offer an incredible selection of pet products and supplies, but they also focus on providing excellent quality customer service. Ultimately, regardless of what pet needs you may have, Chewy can likely provide them all and make your life easier in the process.