When it comes to choosing a mattress, Saatva and Tempur-Pedic are two reputable brands that offer different options in terms of construction, pricing, performance, and policies. In this honest comparison review, we will provide you with detailed information about the mattresses from both companies to help you make an informed decision based on your needs and preferences.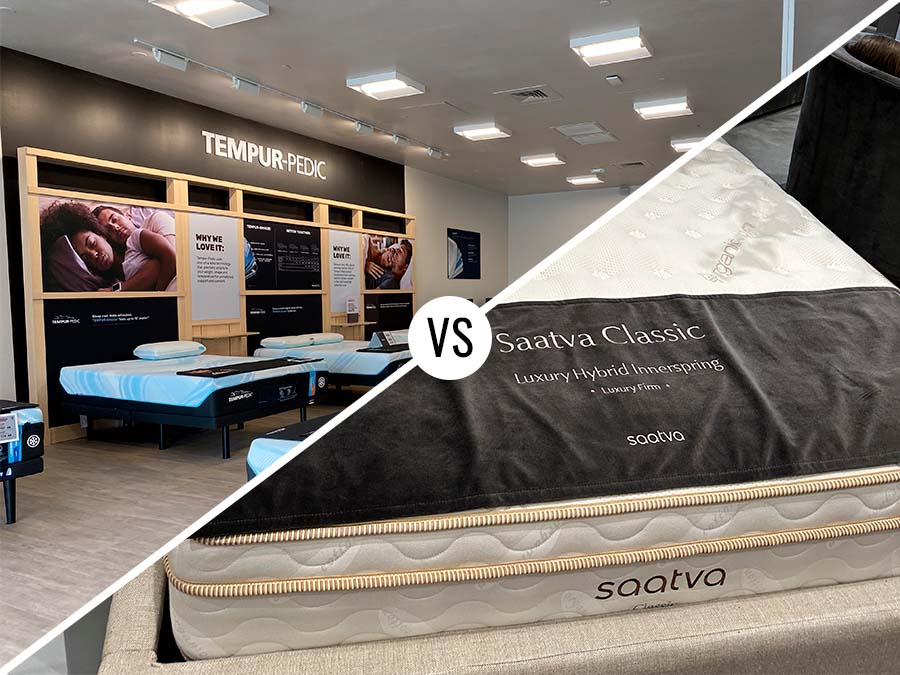 When it comes to comparing Saatva and Tempur-Pedic mattresses, there are several factors to consider that can help you make an informed decision. Let's take a closer look at each aspect.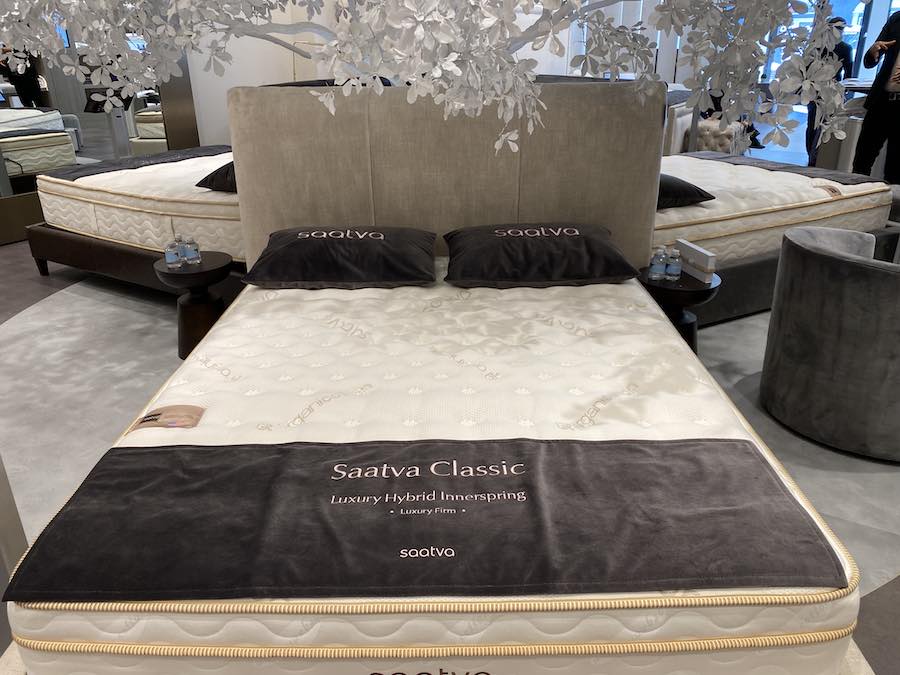 Sizing Options:
Size and weight play a significant role in the overall comfort of a mattress, and it's crucial not to overlook these details. The size of a mattress directly impacts the available space for movement and whether it fits your existing bed frame. While a twin size mattress may be suitable for children, most adults prefer a larger bed. If you're purchasing a mattress for you and your partner, a queen size or larger is usually preferred.
Additionally, the weight and height of a mattress should be considered. Heavier mattresses are more challenging to move around, but they tend to feel more stable on the frame. It's also important to note that the height of the bed can affect accessibility, especially for individuals with mobility issues. High-profile models often require deep pocket sheets, so budgeting for new bedding may be necessary.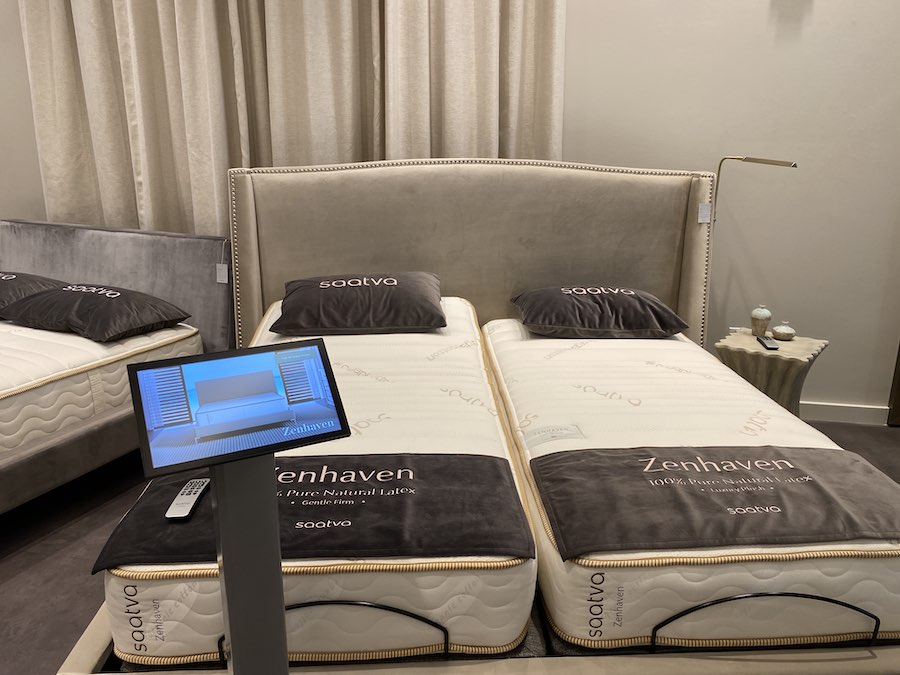 Both Saatva and Tempur-Pedic offer a wide range of mattress sizes, including the standard options and split king and split California king sizes. However, there is a notable difference in height between the two brands. Tempur-Pedic mattresses range from 11 to 13 inches in height, while Saatva offers mattresses up to 15.5 inches thick. This distinction may give Saatva an advantage for those who prefer high-profile models.
Furthermore, Saatva mattresses tend to be slightly heavier than Tempur-Pedic mattresses. This disparity is likely due to differences in height and the materials used. Thicker mattresses inherently contain more materials, resulting in increased weight. A thicker mattress generally performs better for individuals weighing over 230 pounds, as it offers more substantial comfort and support systems, minimizing the risk of bottoming out. Saatva's HD model is specifically designed for individuals in this weight range and receives high ratings from side, back, and stomach sleepers who require extra support. On the other hand, Tempur-Pedic mattresses, with their relatively thinner profiles, may be better suited for sleepers under 230 pounds.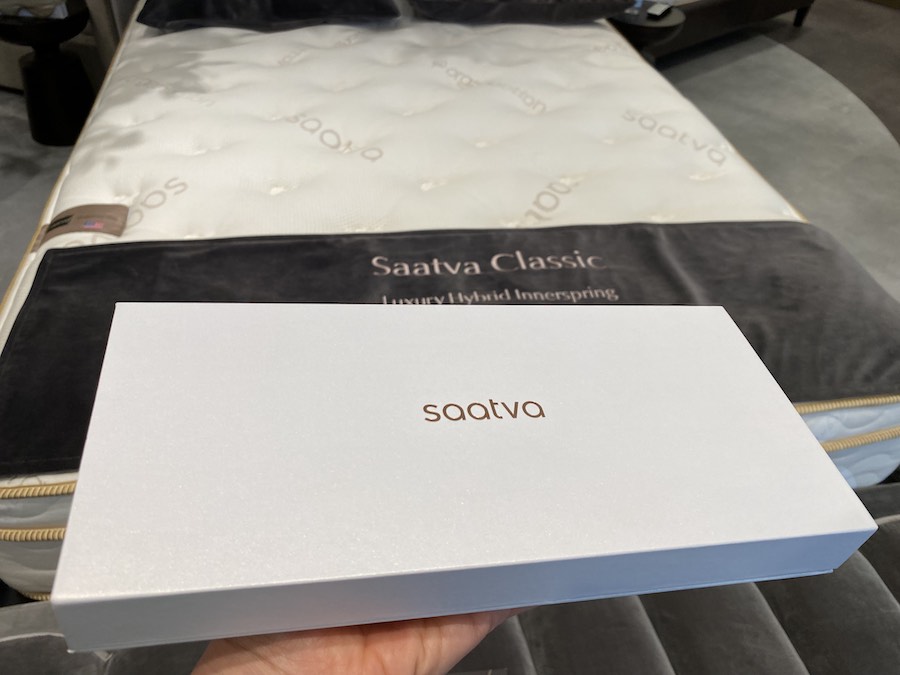 Construction and Materials:
Tempur-Pedic primarily focuses on all-foam mattresses, utilizing memory foam, polyfoam, or a combination of both materials. These mattresses excel in pressure relief and motion isolation.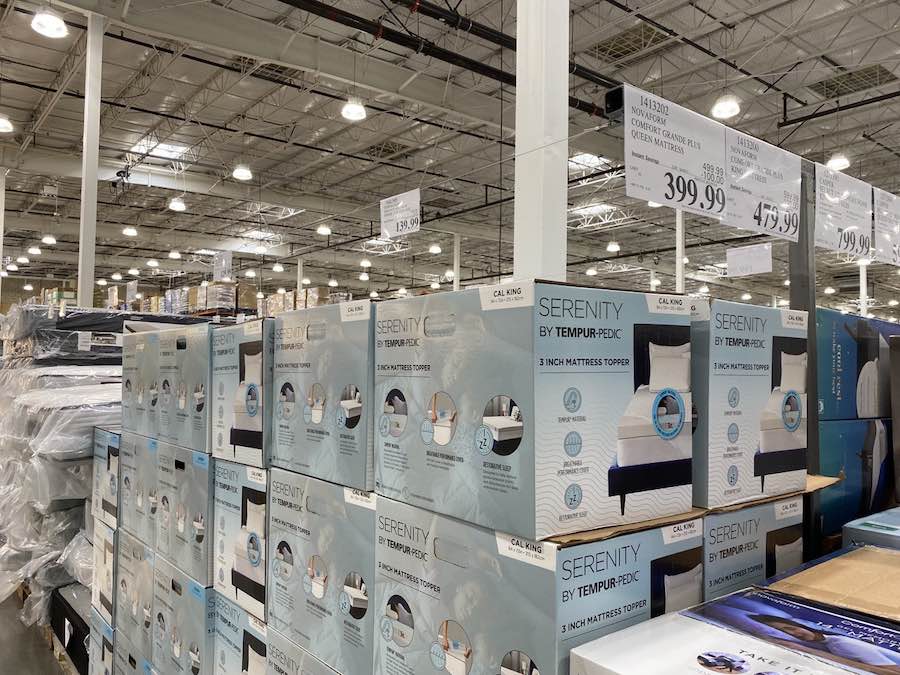 Saatva, on the other hand, offers hybrid models that combine different materials like coils, polyfoam, memory foam, and latex. Hybrid mattresses provide enhanced temperature regulation, bounce, and edge support. Saatva's main models, including the Saatva Classic, Saatva HD, Saatva Latex Hybrid, and Saatva Youth Mattress, feature various combinations of these materials to cater to different needs.
Performance Ratings:
To find the best mattress for your needs, it's crucial to consider performance ratings. Durability is an important factor, and Saatva mattresses generally earn high marks in this category. They are designed to resist sagging and indentations, ensuring long-lasting comfort. Tempur-Pedic mattresses, known for their memory foam construction, excel in motion isolation, which is beneficial for couples sharing a bed. Hybrid mattresses from both brands offer good bounce and motion isolation.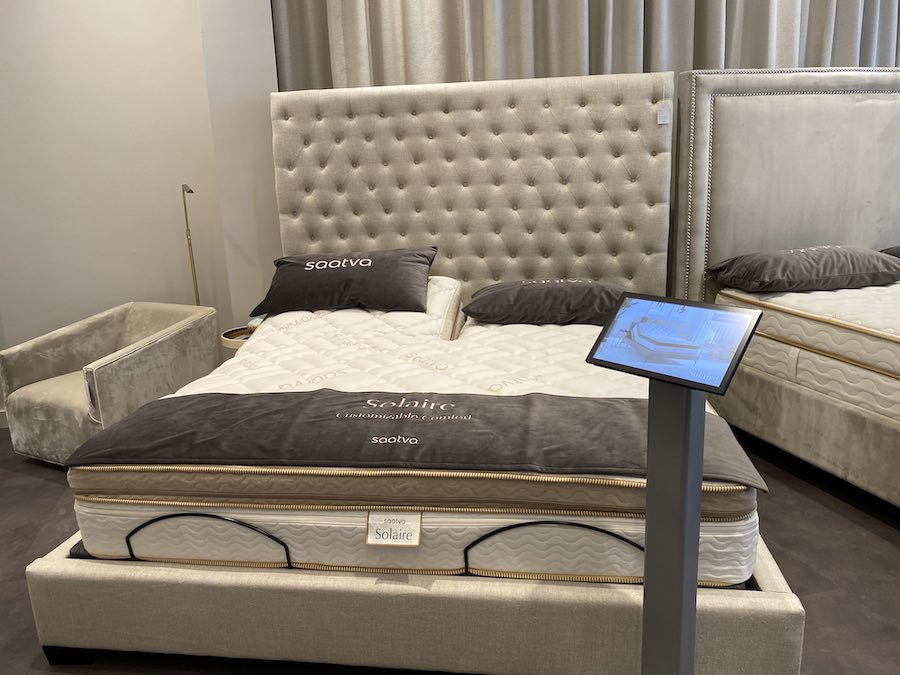 Firmness Options:
If you're in the market for a new mattress, it's important to consider the level of firmness that best suits your preferences. That's why it's great that both Saatva and Tempur-Pedic offer multiple firmness options for their mattresses. Saatva has soft, medium firm, and firm options available, allowing you to find the exact level of firmness you need for a comfortable night's sleep. On the other hand, if you're interested in a Tempur-Pedic mattress, their all-foam models typically come in medium firmness. However, the TEMPUR-ProAdapt Series provides three different firmness options: soft, medium, and firm.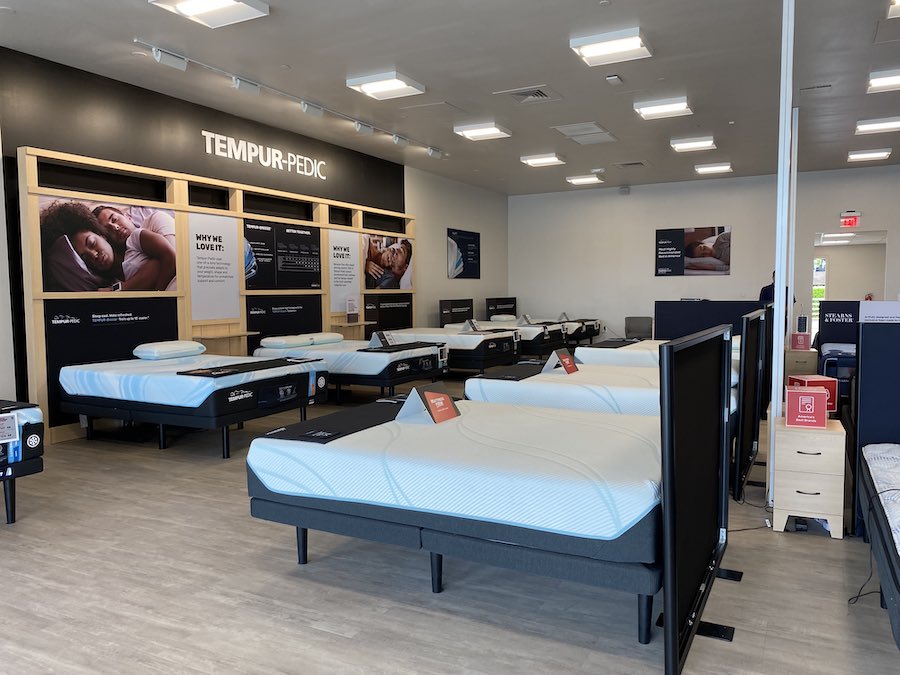 These customizable choices mean you can find the perfect sleep surface for your needs. Overall, no matter which brand you choose, you're sure to get a mattress that suits your firmness preferences with either Saatva or Tempur-Pedic.
Price and Value:
When it comes to choosing a mattress, price and value are key factors to consider. In terms of affordability, Saatva mattresses outshine Tempur-Pedic. This makes Saatva an excellent option for those who are on a tight budget but still want a high-quality mattress. What sets Saatva apart from other brands is their added value, such as free white glove delivery and mattress removal.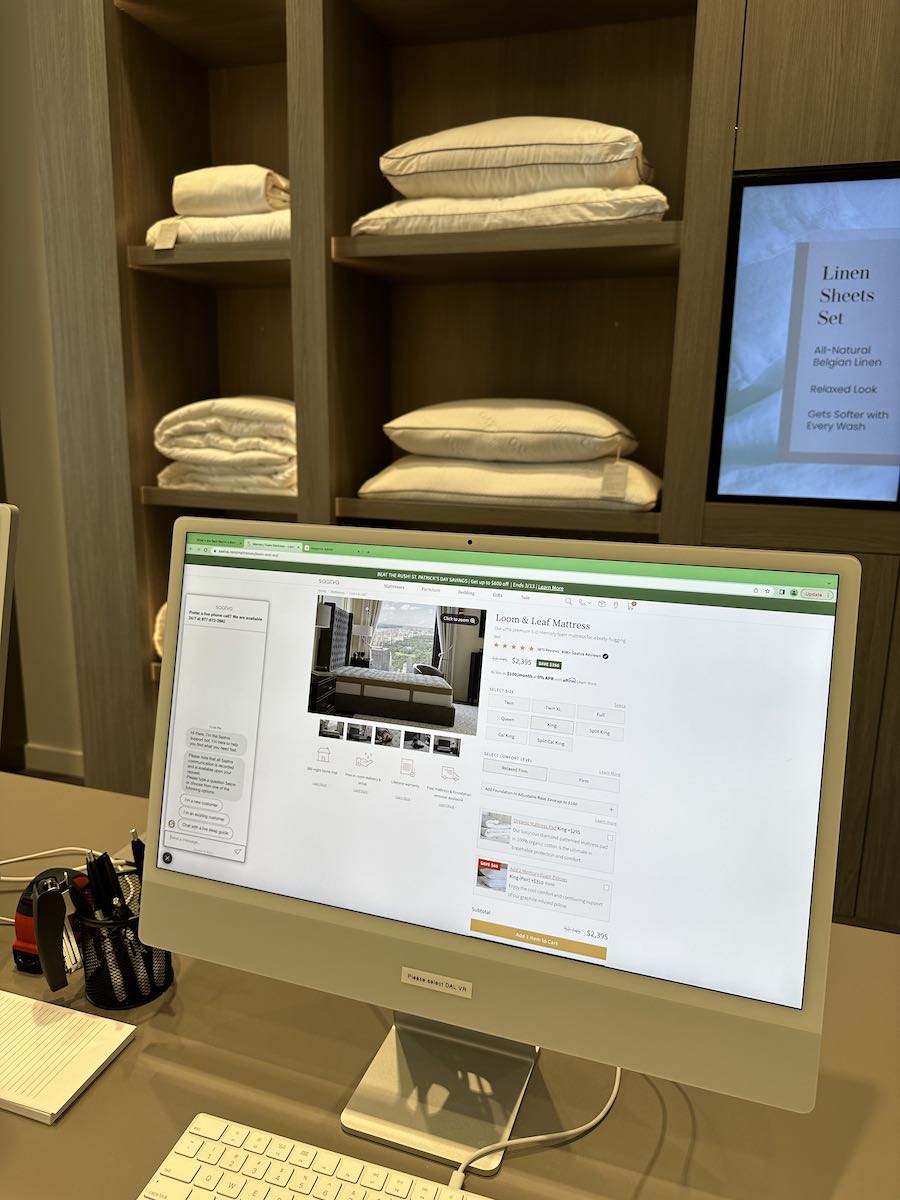 And that's not all, Saatva is currently offering a discount of $250 off on an order of $1,000 along with an extra $100 off on an adjustable base or bed frame with a mattress purchase. And if that wasn't enough, Saatva is also offering $40 off every pair of queen or $60 off every pair of king pillows. With all these discounts, Saatva is proving to be a top choice for those looking for an affordable mattress without compromising on quality.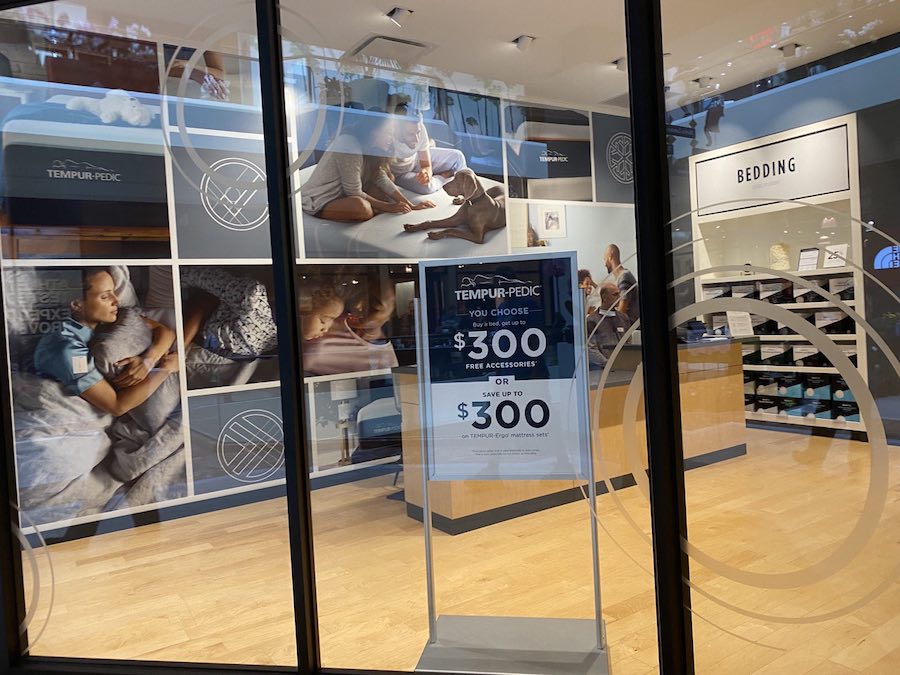 After thorough research and personal experience, I can confidently conclude that both Saatva and Tempur-Pedic mattresses have their own strengths that cater to different sleeping needs. Saatva stands out with its hybrid models that provide a unique blend of foam and innerspring, resulting in a thicker and more supportive mattress. Additionally, Saatva offers various firmness options, ensuring there's something for everyone. On the other hand, Tempur-Pedic mattresses excel in motion isolation, perfect for anyone with a restless sleeping partner. Their all-foam mattresses also come in a wider variety, adding more options to choose from. Ultimately, making an informed decision comes down to considering your preferences, needs, and budget. With various discounts offered throughout the year, you can sleep easy knowing that you'll find the perfect mattress for your needs without breaking the bank.