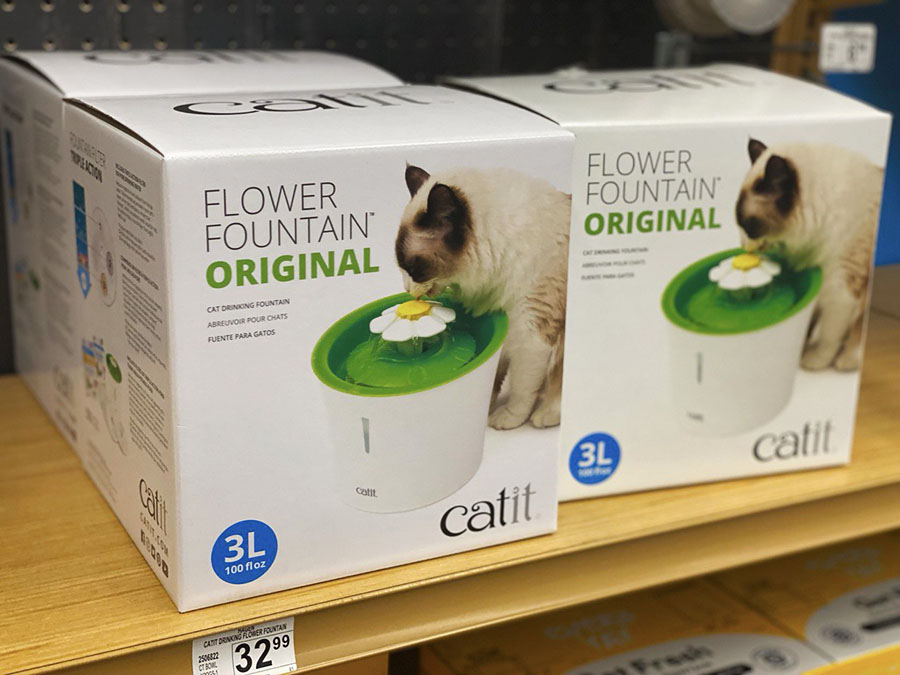 If you are considering purchasing a cat fountain for your furry friend, it's important to understand that not all fountains are created equal. While some can contribute to your cat's health and be both economical and time-saving, others might be a waste of your money. Cat fountains are highly recommended by veterinarians worldwide as an effective way to help keep your feline friends hydrated – an important yet often neglected aspect of cat health.
It's crucial to do your research and choose a quality cat fountain from a reputable brand to ensure that you're making a worthwhile investment for both you and your pet. While plastic cat fountains are commonly used, they can be potentially harmful due to the presence of BPA and scratches that harbor harmful bacteria leading to chin acne. Steel cat fountains can also be subject to scratches. Glass and ceramic cat fountains are a more viable option as they do not cause harm to your cats. The primary advantage of cat fountains is the provision of moving water, as felines are naturally inclined towards it. This feature entices cats to drink more, ensuring that they remain adequately hydrated.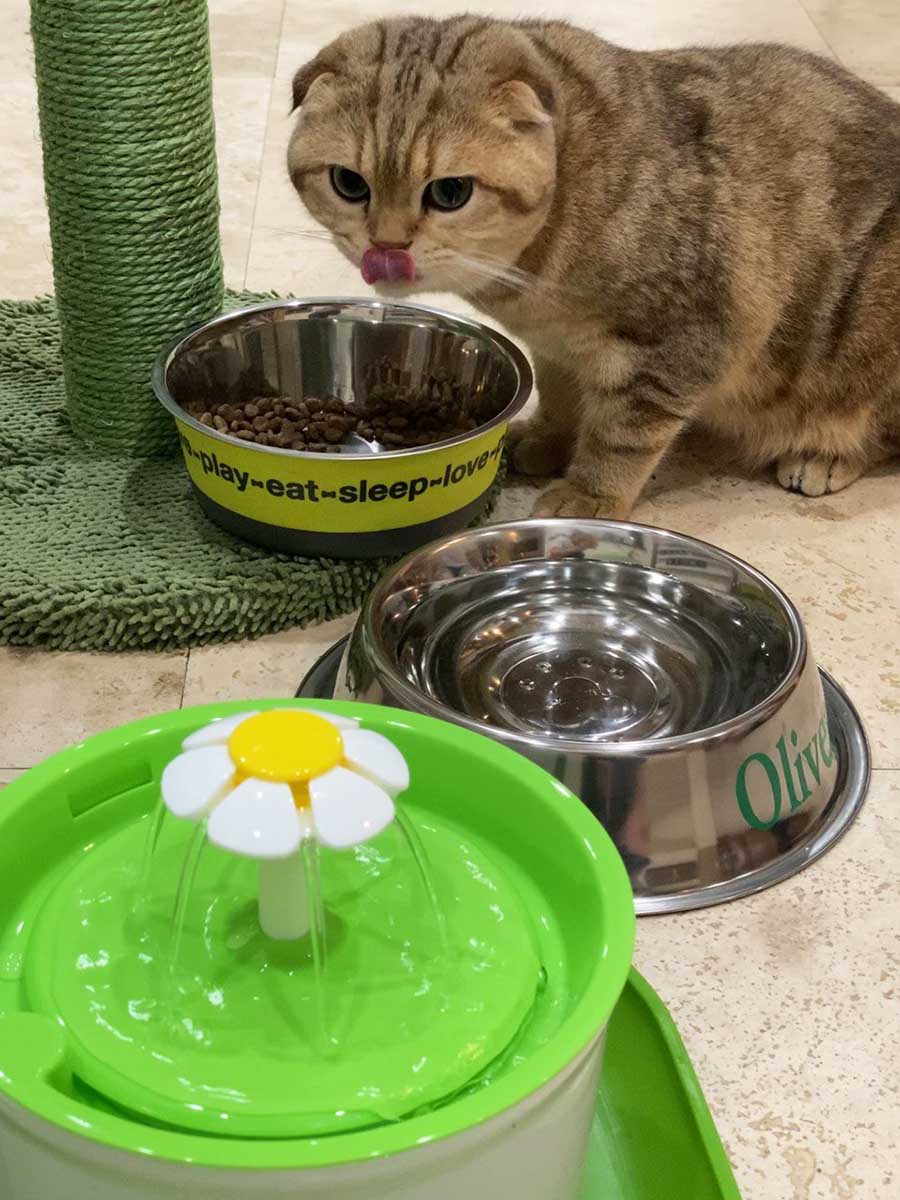 It's important to keep in mind that not all cat fountains are created equal. While some may make cleaning more of a hassle, a high-quality fountain is designed with simplicity in mind. With just a few minutes a week, cleaning is a breeze – not much more time-consuming than cleaning a typical ceramic bowl. The health benefits for your cat are well worth it, but affordability can be deceiving. Cheaper fountains tend to be poorly made and have a shorter lifespan, leading to more frequent replacements and higher costs. It's worth investing in a durable and long-lasting fountain to keep both you and your furry friend happy and healthy.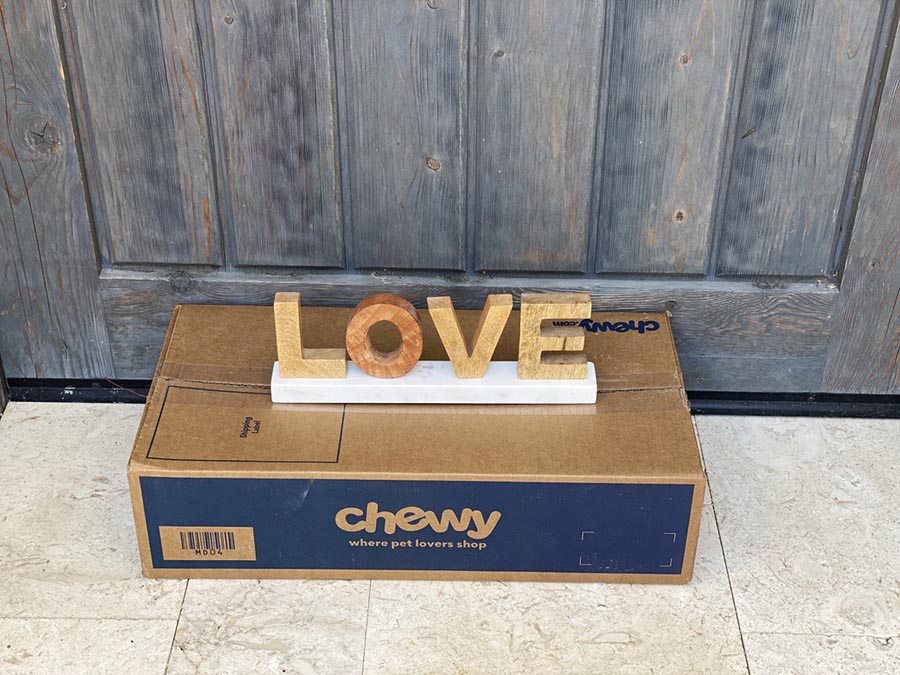 As a new cat owner, I've been exploring different ways to keep my furry friend hydrated. That's when I stumbled upon the Cat it Flower Cat Fountain. After doing some research, I found it on Chewy for a sale price of $27.99. I was so impressed with Chewy's selection of cat fountains, they truly have something for every cat owner.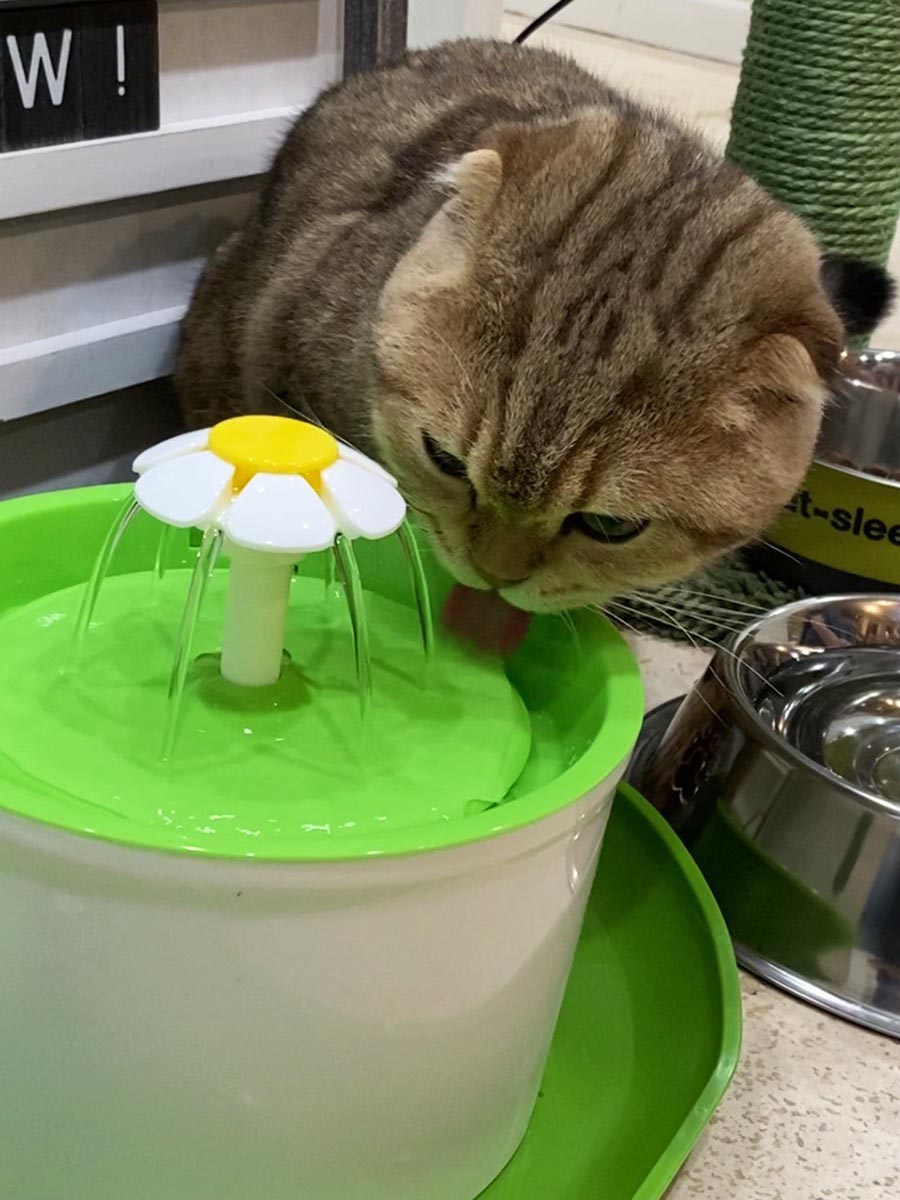 When I received the fountain, I was pleasantly surprised at how easy it was to set up and how sleek it looked. Oliver took to it immediately and now I don't have to worry about him getting enough water throughout the day.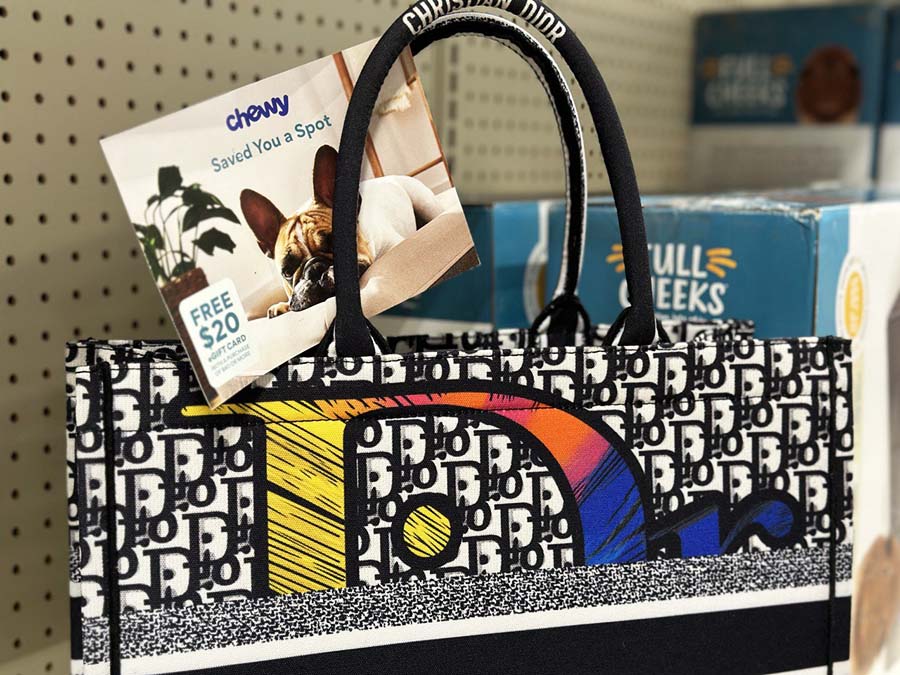 One of the features that stood out to me was the BPA-free plastic design, which makes it safe for my cat to use. Plus, the compact size of this cat fountain means it won't take up too much space in my apartment. I also appreciate that the detachable flower makes cleaning a breeze, and the included brush can help reach any tough spots. However, it's important to keep in mind that the fountain height might be too tall for a young kitten. Plus, with the $20 Off first order of $49+ and free shipping with code WELCOME, Chewy is an excellent place to make this purchase.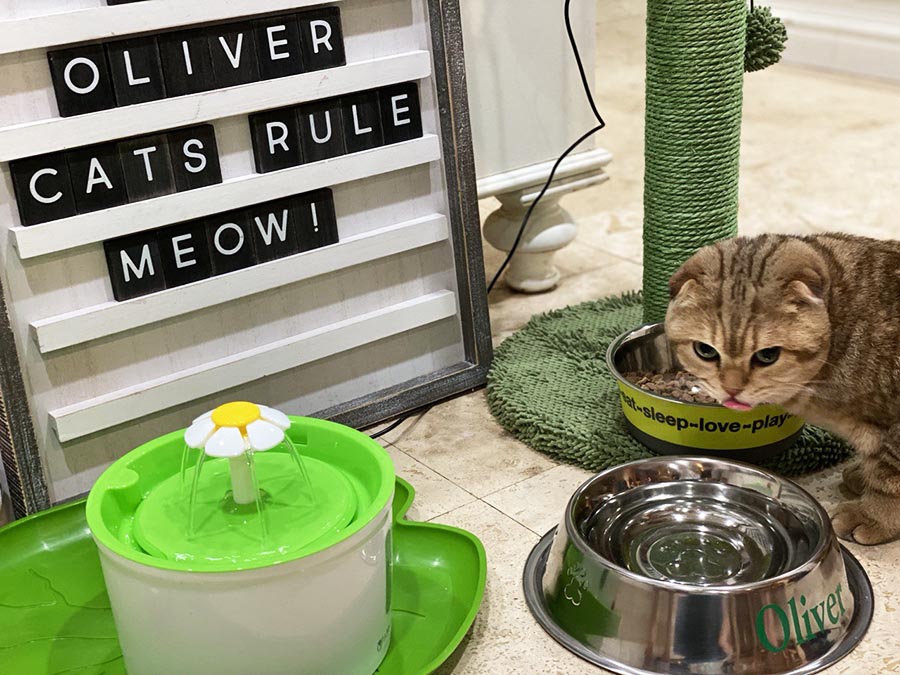 Not only did I buy the fountain, but I also couldn't resist purchasing a Stainless Steel Personalized cat bowl and a Daily Message Changeable Letter Board & Tiles from Personalization Mall to complete my kitty's setup. I have to say, not only is watching Oliver drink from his new fountain adorable, but it also keeps him hydrated and healthy. And with his personalized bowl and message board, there's no mistaking who the real VIP of the house is. Overall, I highly recommend investing in a quality cat fountain and some personalized accessories for your furry friend.