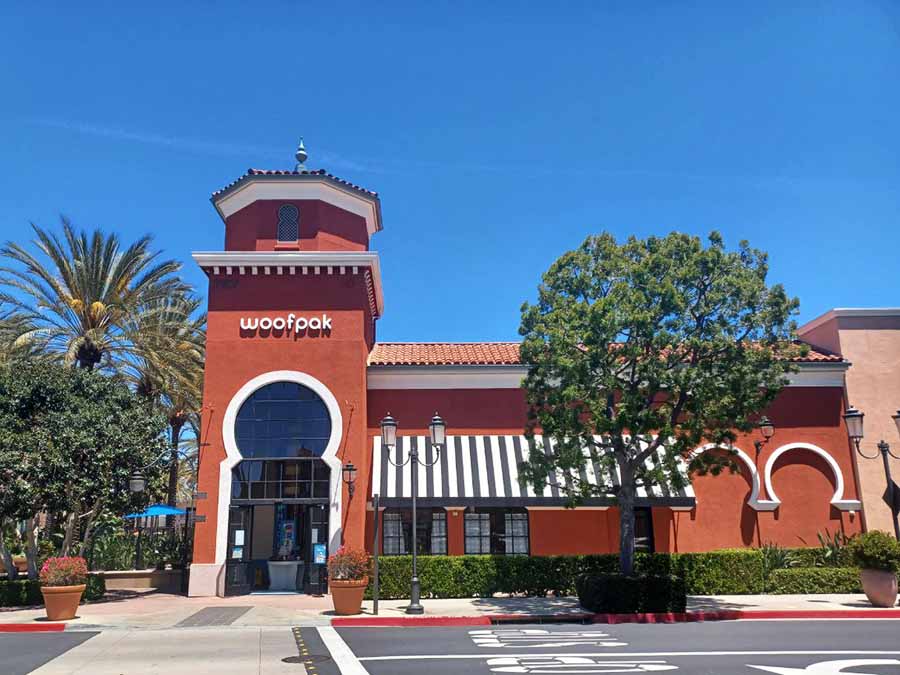 Every season Woofpak Pet Kitchen surprises its customers with a new selection of pet food, treats, toys, vitamins and more. Since I have a dog and live just close to Irvine Spectrum Center, I am a loyal customer of Woofpak Pet Kitchen. It's located in a tower-like building with the name of the store on it, so you just can't pass by it, it's so eye-catching.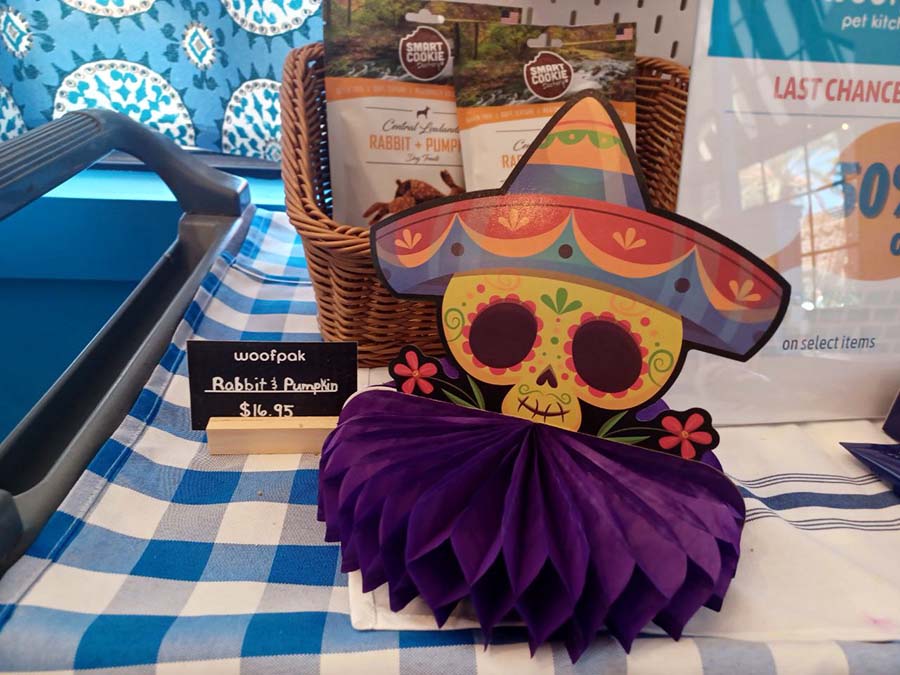 But I love this store not because of its notable exterior, but because of its amazing dog treats you'll fail to find elsewhere.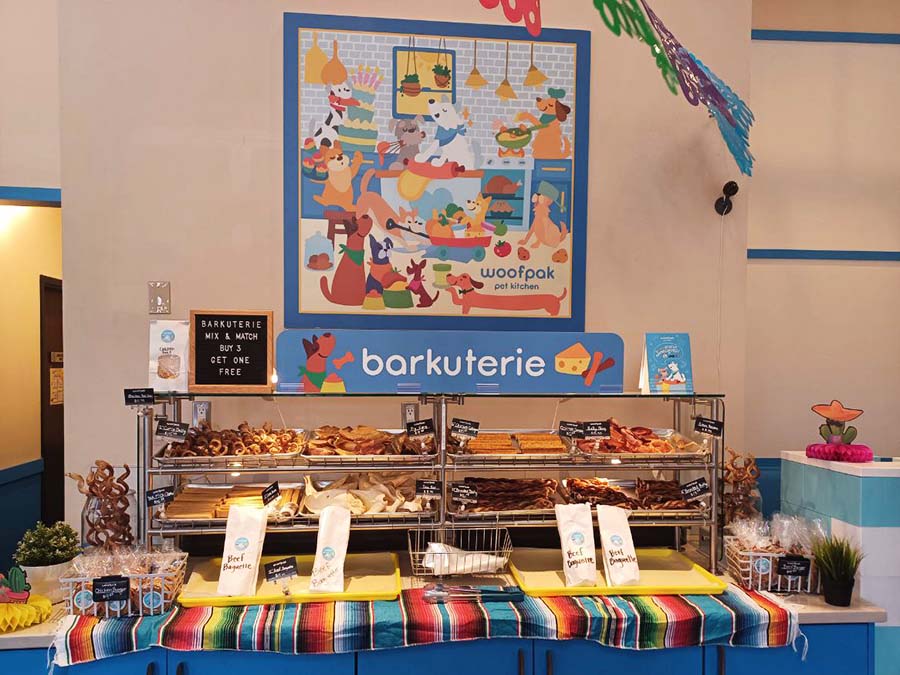 I check out Woofpak Pet Kitchen a couple of times a month to get fresh dog treats for my doggy Rex.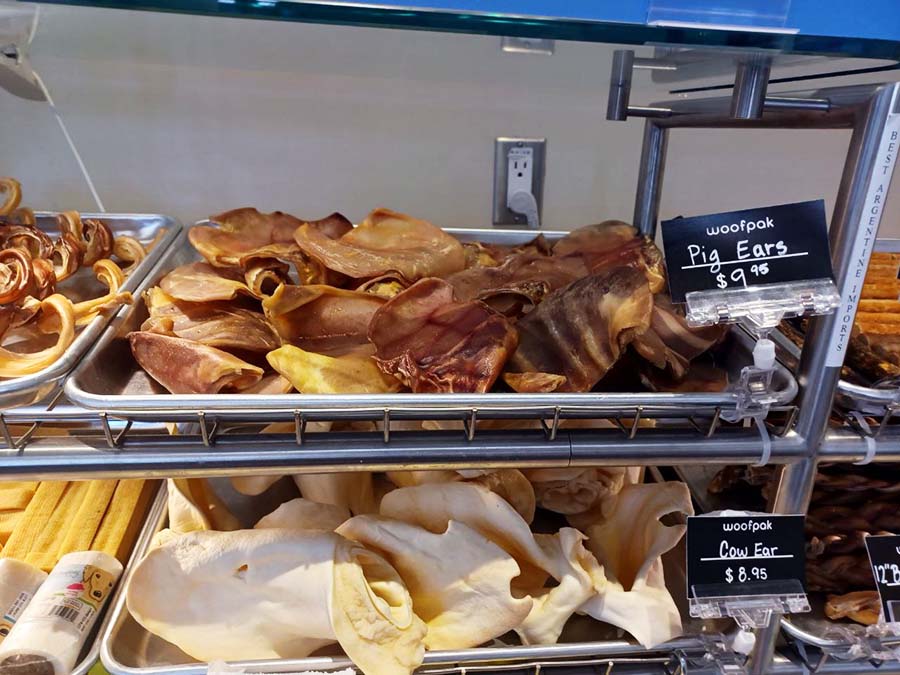 He loves their beef treats and Woofpak Pet Kitchen Barkuterie assortment is my go-to section.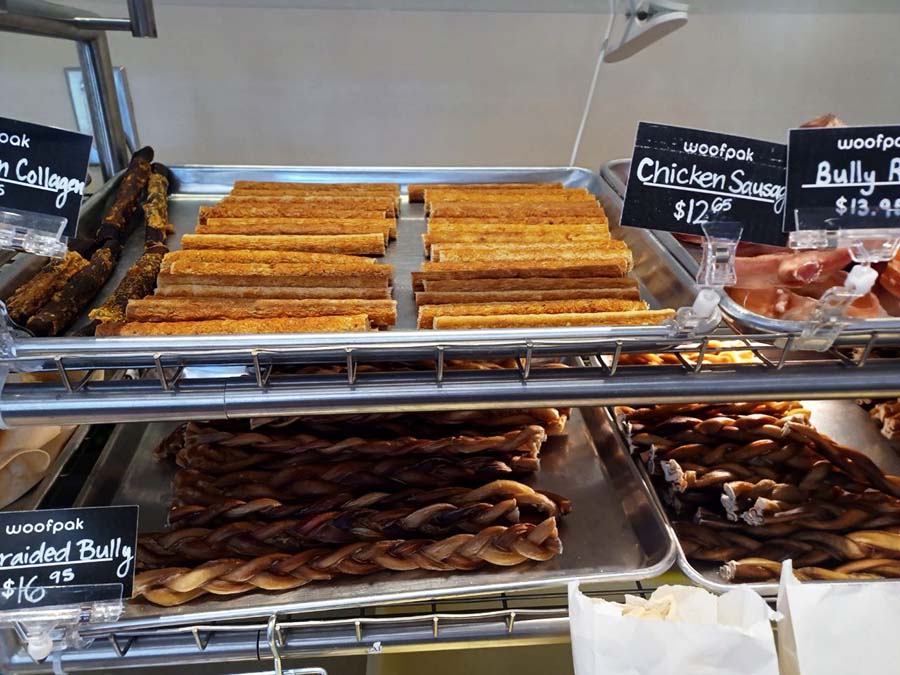 Plus, there is a great Barkuterie Mix & Match Buy 3 Get 1 Fee offer I like to take advantage of.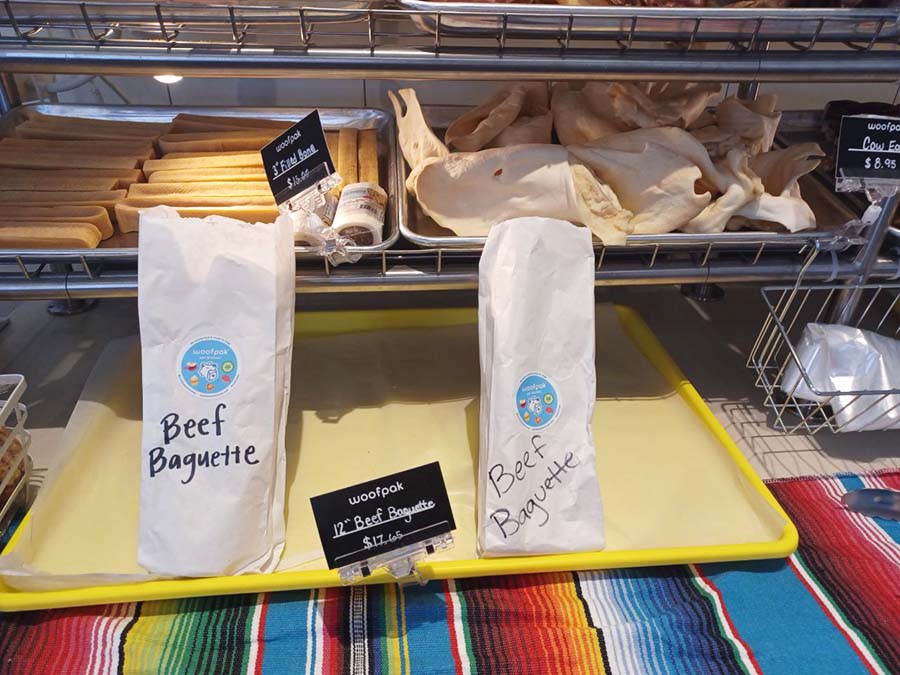 These treats are always fresh and are my doggy's favorite, especially Beef Baguette. Woofpak Curly Bully, Pig Ears, Cow Ear, Braided Bully, Chicken Sausage – there is a variety of treats to please every doggy on your list.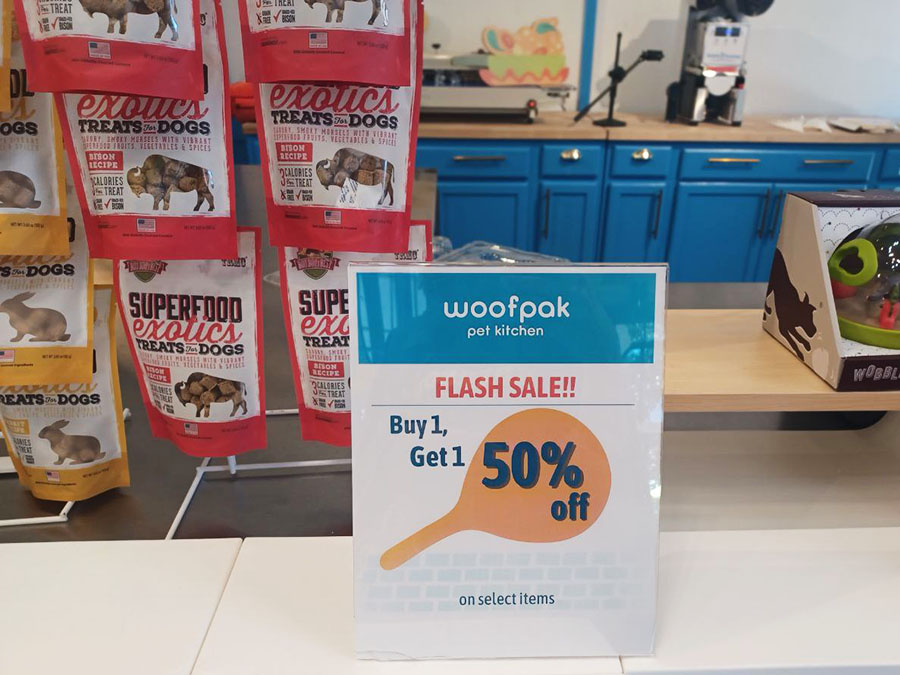 Also, Woofpak offers a good selection of packed treats. I recommend getting Superfood Exotics Treats for Dogs. Rabbit and Bison recipes are available in the store with Flash Sale Buy 1 Get 1 50%. I never miss such deals as it's a chance to stock up on quality treats and save.
The assortment of dog toys at Woofpak Pet Kitchen is amazing. LickiMat Soother is a new item that caught my eye. I'm planning a week vacation and my dog will stay with my mom at that time. She's going to miss me, and this mat might help her reduce stress and anxiety.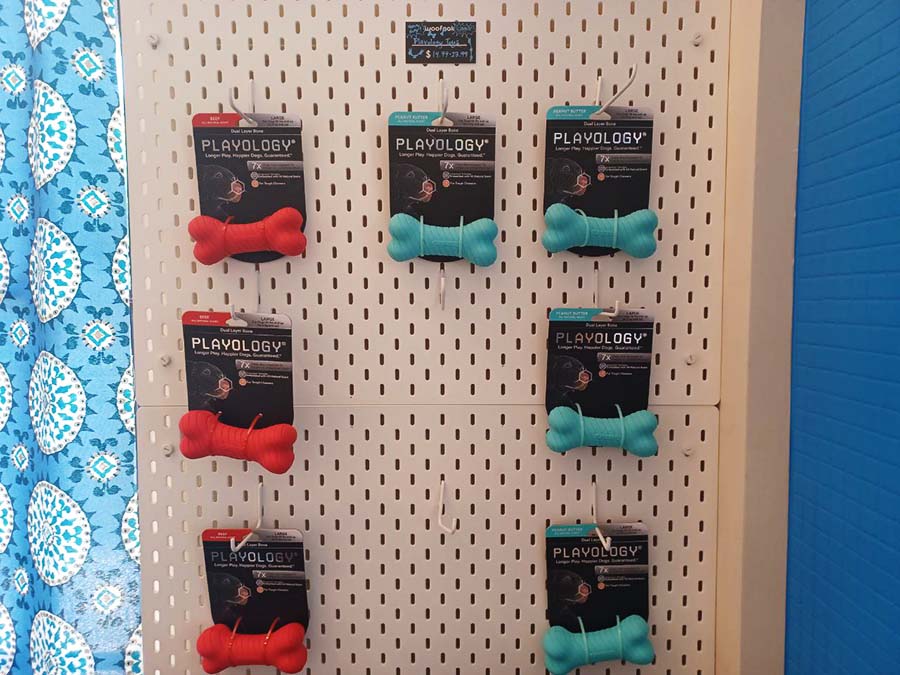 Playology dog toys are currently my dog's favorites. They are very durable and come with a variety of scents. He has the bone with beef scent, but there are also ones with peanut butter scent.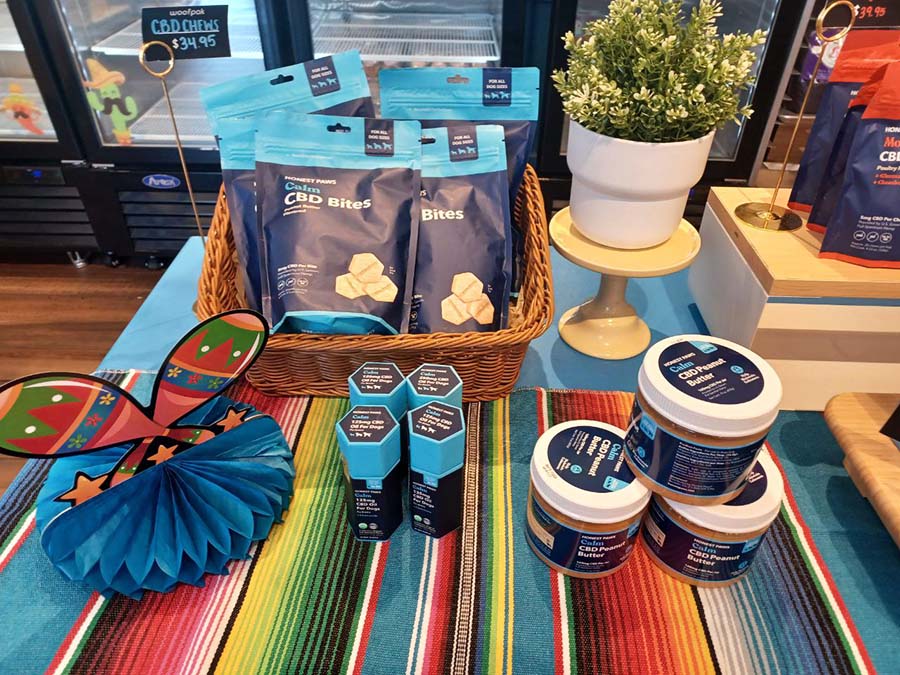 What I love about Woofpak Pet Kitchen is the opportunity to get everything my dog needs at one convenient place. From dog treats and toys to vitamins, Woofpak Pet Kitchen has got everything covered.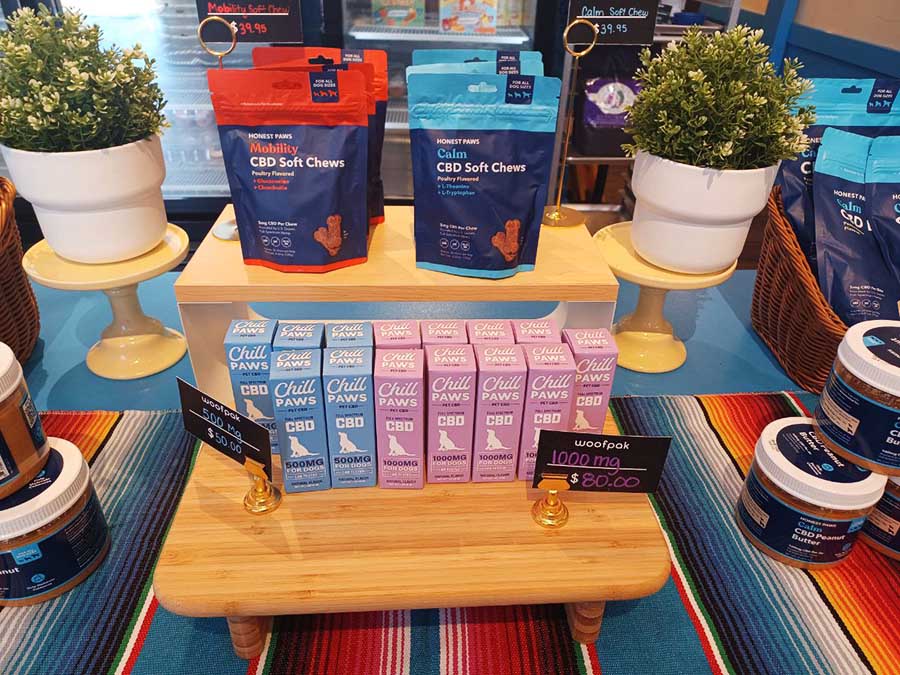 Speaking of vitamins, their selection is also not bad. Adding full spectrum CBD to your dog's diet is a must. They are important for the nervous system of your pet.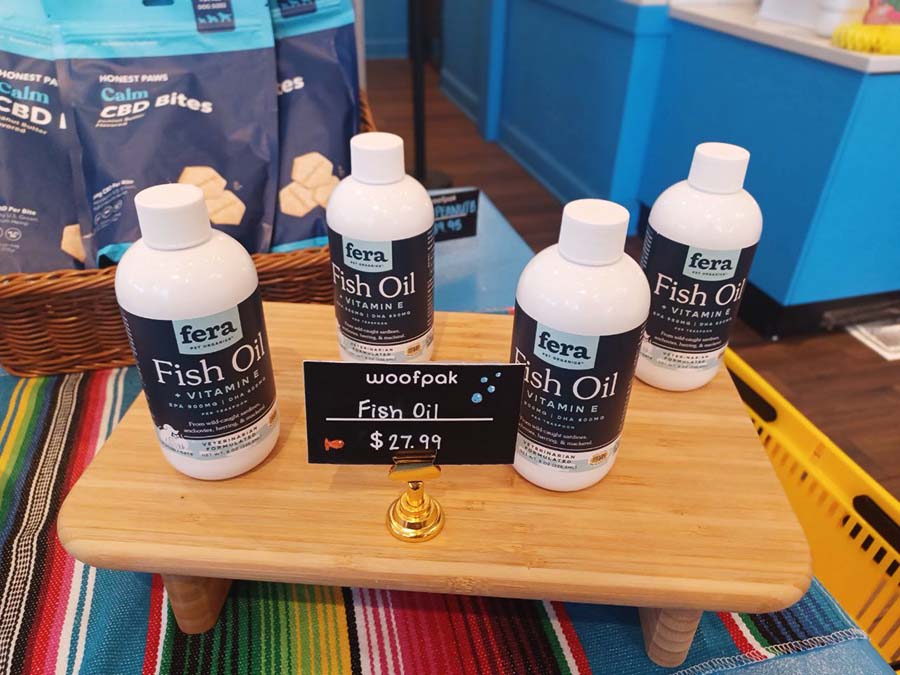 Fish oil is good to add too. These are two essential vitamins I always have at home. It's good that Woofpak Pet Kitchen carries them too.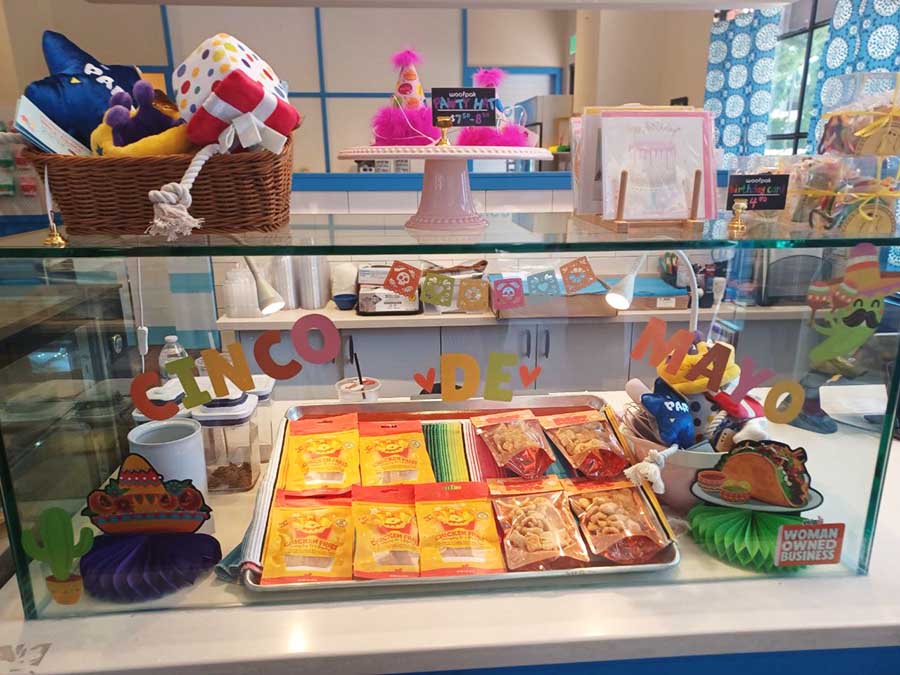 But the best thing about Woofpak Pet Kitchen and what makes it truly unique is their assortment of birthday party stuff. Yes, pets also have birthday parties, and some doggies even have their own Instagram pages. If not, pet owners will want to brag about their pet party celebration on their page, for sure.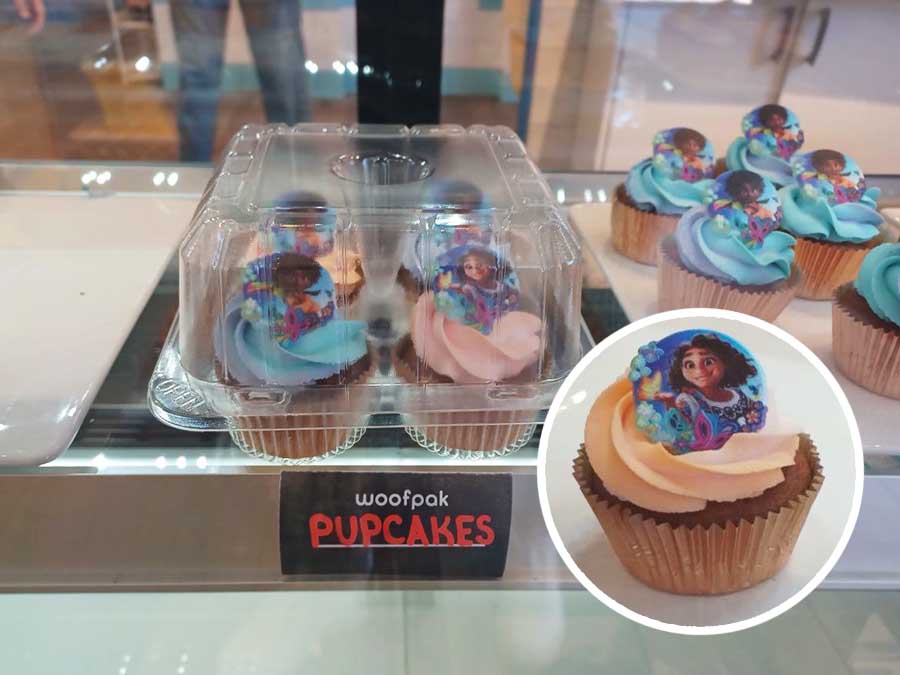 Today Woofpak Pet Kitchen carries Disney inspired cupcakes. They are so cute!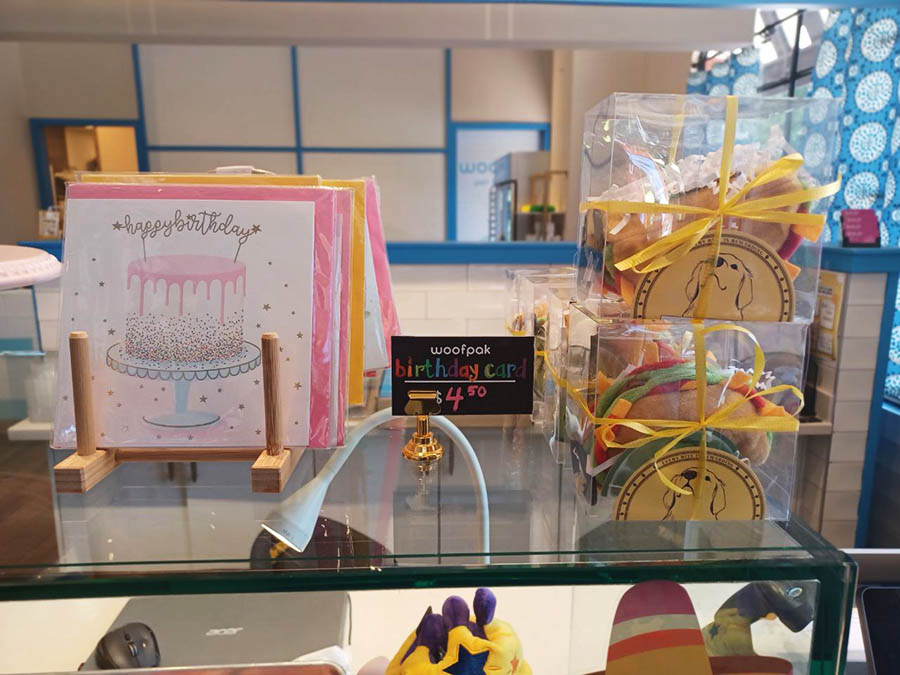 Birthday cards are also available for decoration.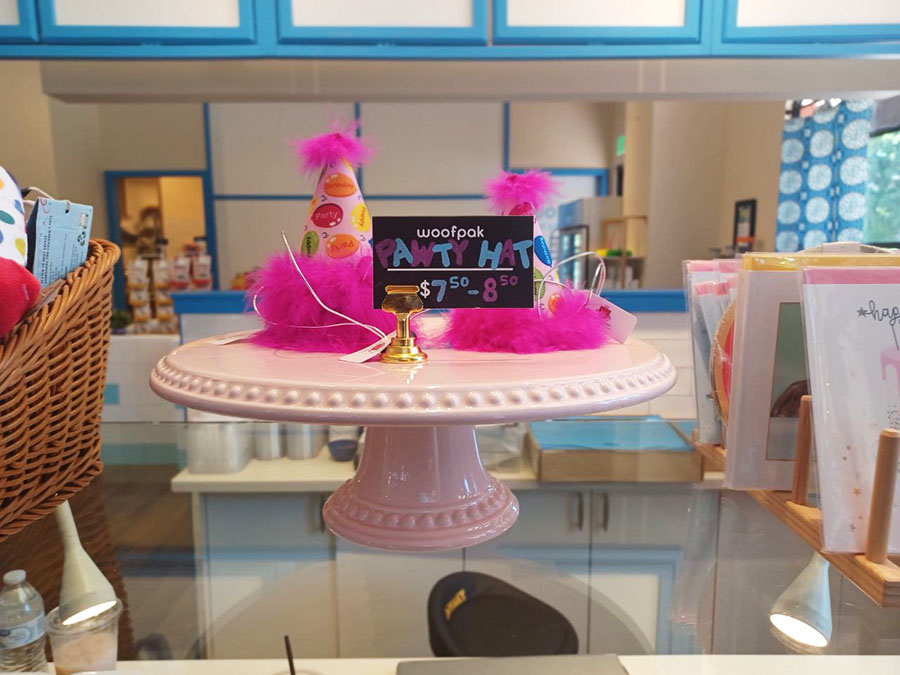 Pawty Hats will add the finishing touch to your doggy's festive look on that special occasion.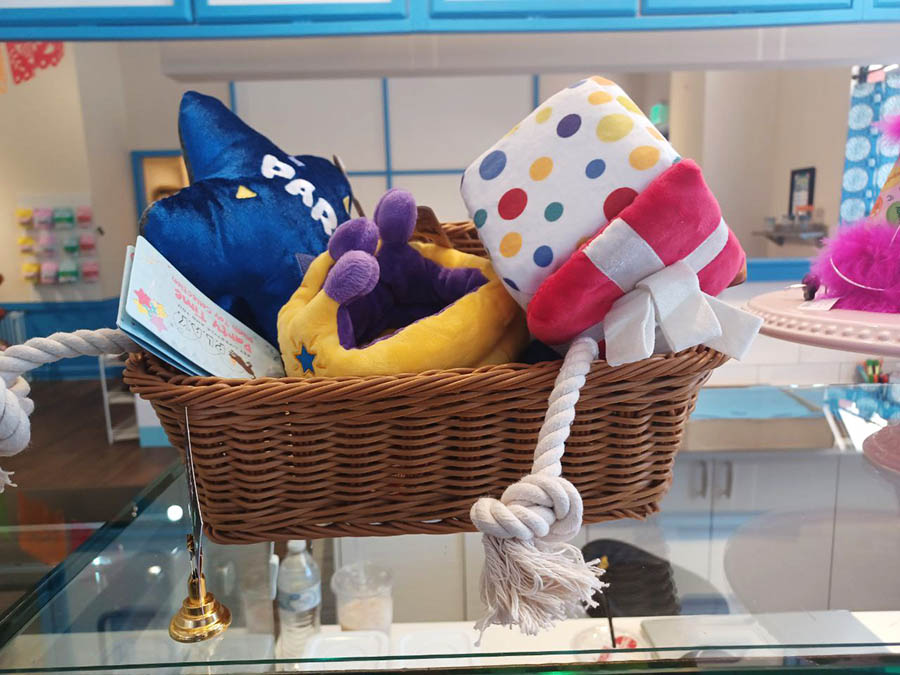 And plush stuffed toys as birthdays gifts are just perfect!
Of course, not everyone lives so close to Woofpak Pet Kitchen to shop there every week or too. In that case you will have to order pet food, vitamins and toys online.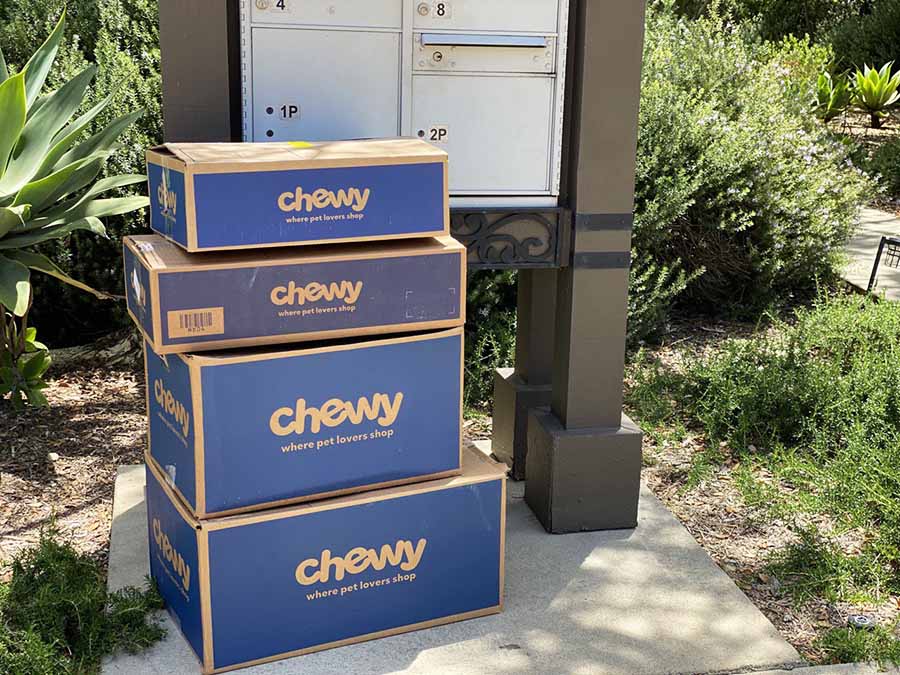 I also order some pet stuff online, and my favorite online pet store is Chewy. I love their incredible assortment of pet products and they carry all the pet brands you can only think of. They even offer pharmacy items, so it's very convenient to shop for all your pet needs at one store. Plus, they often offer Chewy Coupons so you can save on your online order from them. Chewy cat food assortment is fantastic. Woofpak Pet Kitchen also carries some cat food, but their selection is quite limited.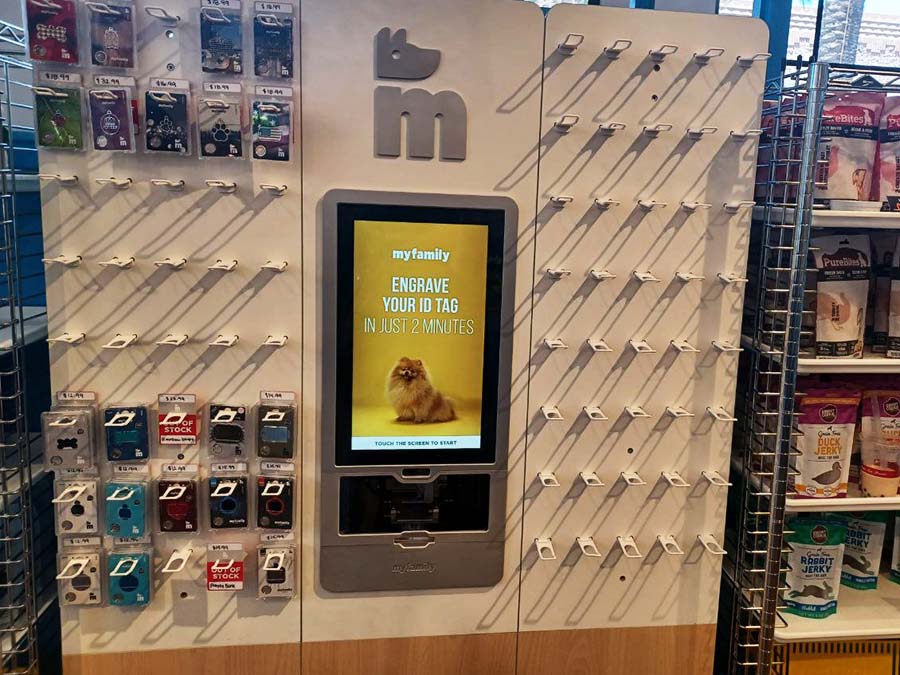 If you want to get personalized ID tag for your dog, you can have it ready in just 2 minutes. Just touch the screen to start the personalization process and add a special touch to your pet's stylish look.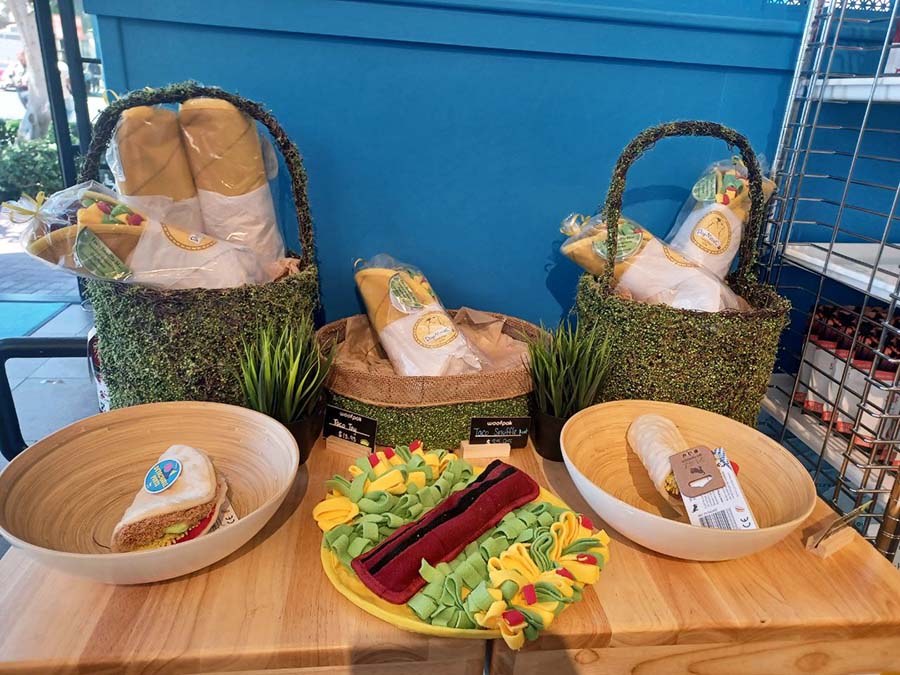 There is always something new that surprises me at Woofpak Pet Kitchen. This time Taco Shaffle Mat caught my eye. The idea is so cute that I couldn't help buying it. My furry friends will appreciate it, I know.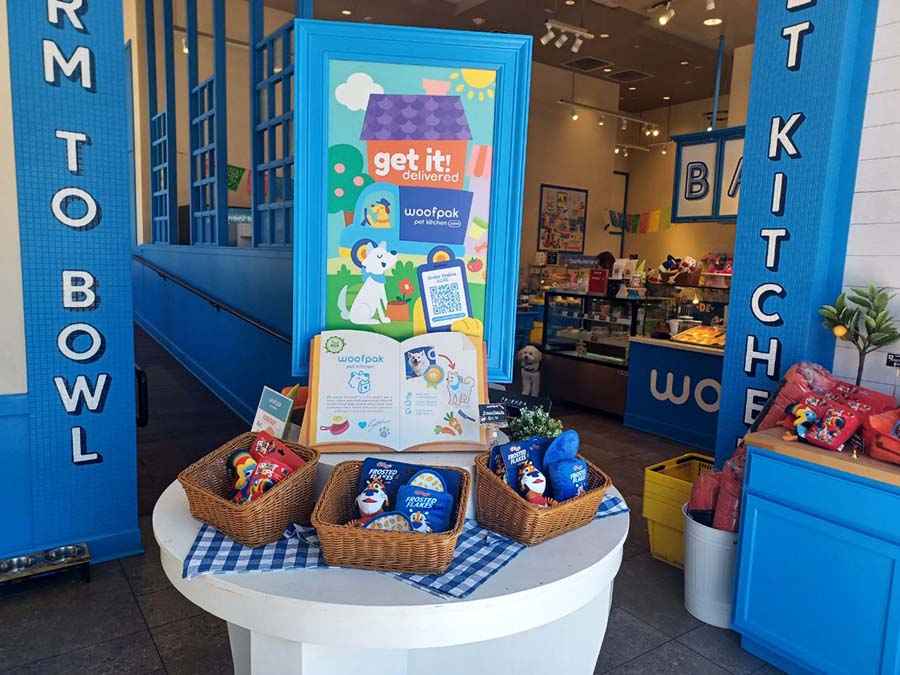 Hopefully, they will have new arrivals too next time I check this pet bakery. It's awsome!