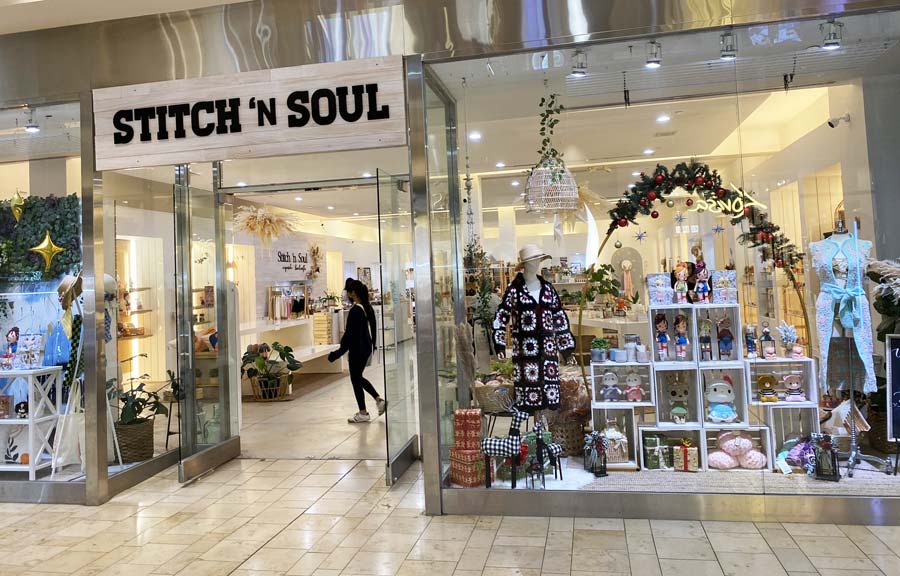 Looking for unique handmade gifts I stumbled upon a cute store STITCH 'n SOUL at The Shops at Mission Viejo, Mission Viejo, CA 92691 (intersection of the I-5 and Crown Valley Parkway in the city of Mission Viejo). I don't often shop there as it is located away from my typical shopping route, but I love to get there occasionally. This time I was looking for some handmade gifts for my friend who loves knitting.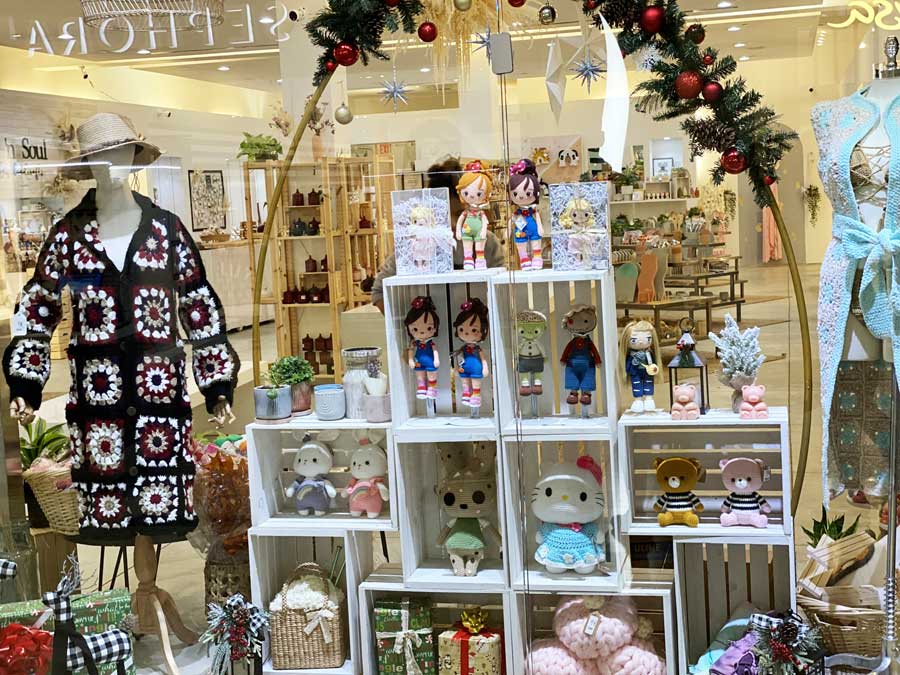 As I passed by, I saw the shop window and immediately thought that it was exactly the place I was looking for. Many hand knit toys and home decorations were showcased at the window display.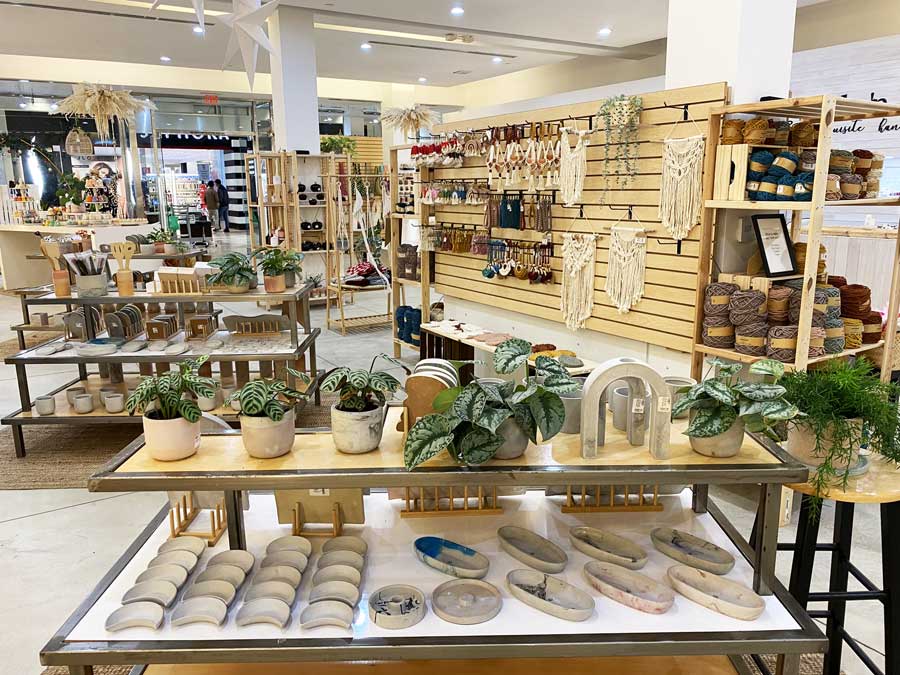 I stepped in and appeared into a charming environment with so many exclusive gems.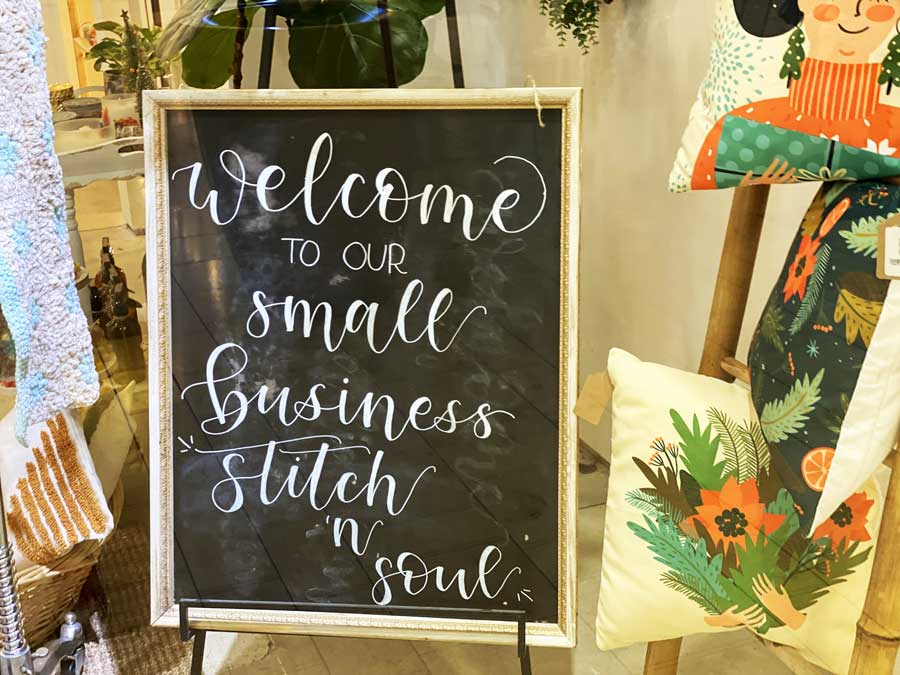 I spotted the writing: "Welcome to our small business Stitch "n Soul" at the entrance of the store.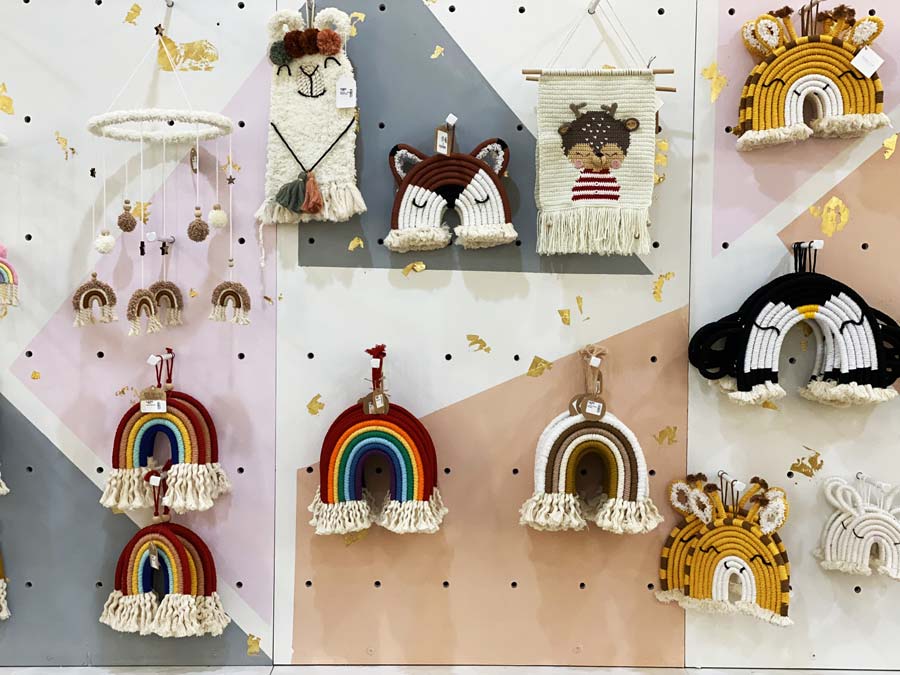 As the name of the store suggests you will find here a wide variety of hand knit items, from hand knit clothing and home decoration items to toys and accessories.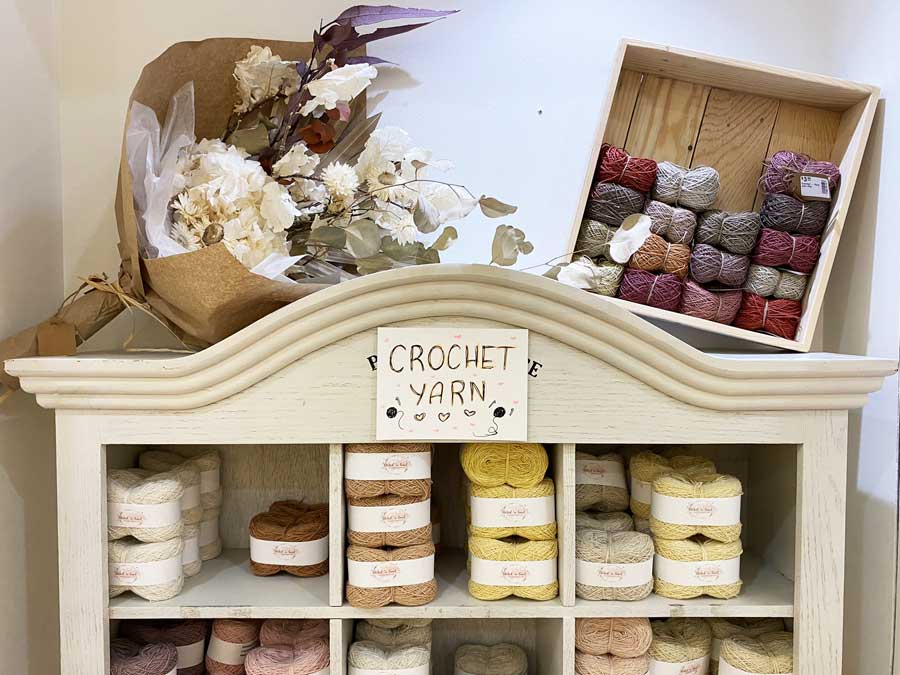 In addition to hand knit finished goods you can also purchase quality crochet yarn in a variety of colors there.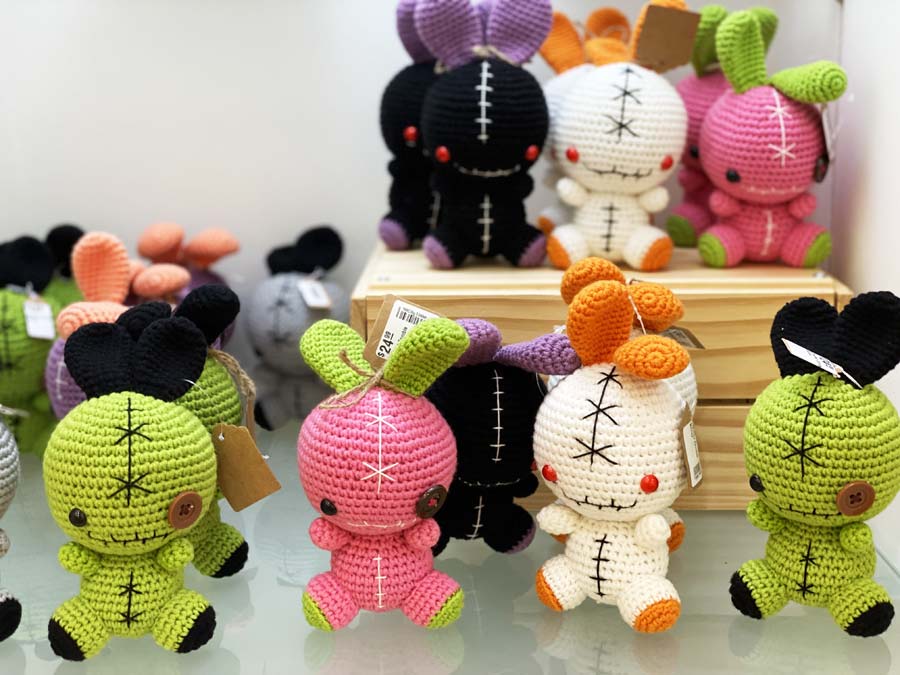 So, I purchased some crochet yarn and a handmade toy for my friends as a gift.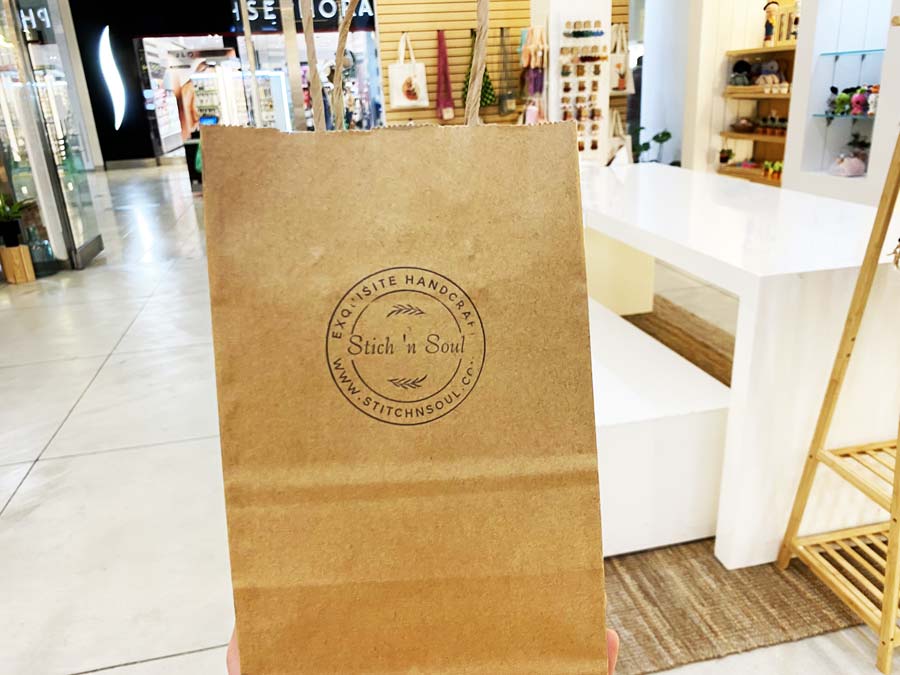 The salesperson packed my purchase in a paper bag with the store stamp on it. The seal carried the words Exquisite Handcraft along with their website address.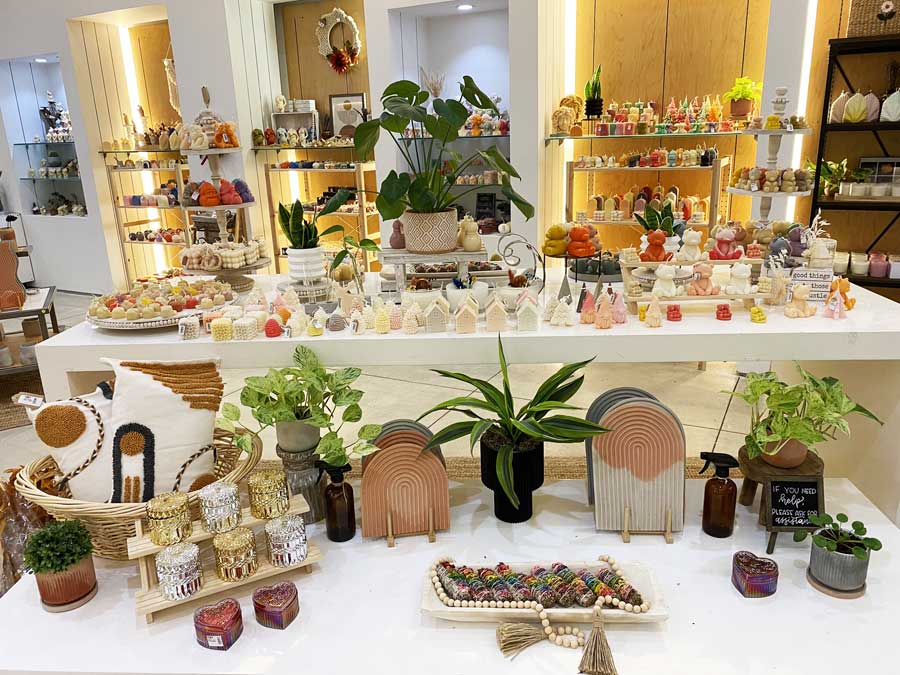 In fact, you can purchase not only hand knit gifts but also handmade candles in this store. To be honest, I think that STITCH 'n SOUL carries the most exclusive candles in all Orange County.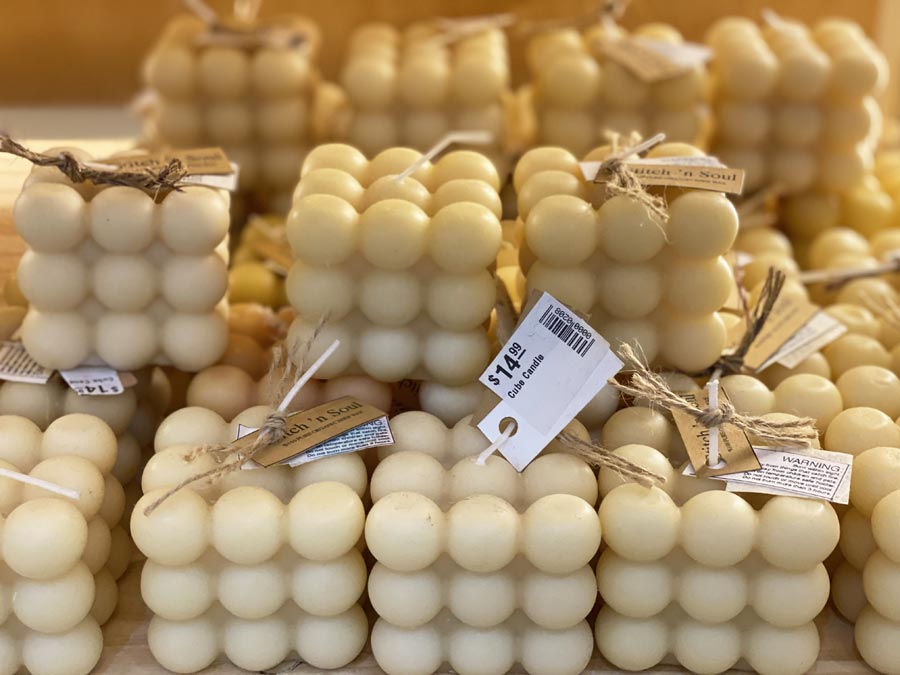 Nowhere else have I seen such unique candles, so I would like to focus your attention on the exclusive candles available for sale there.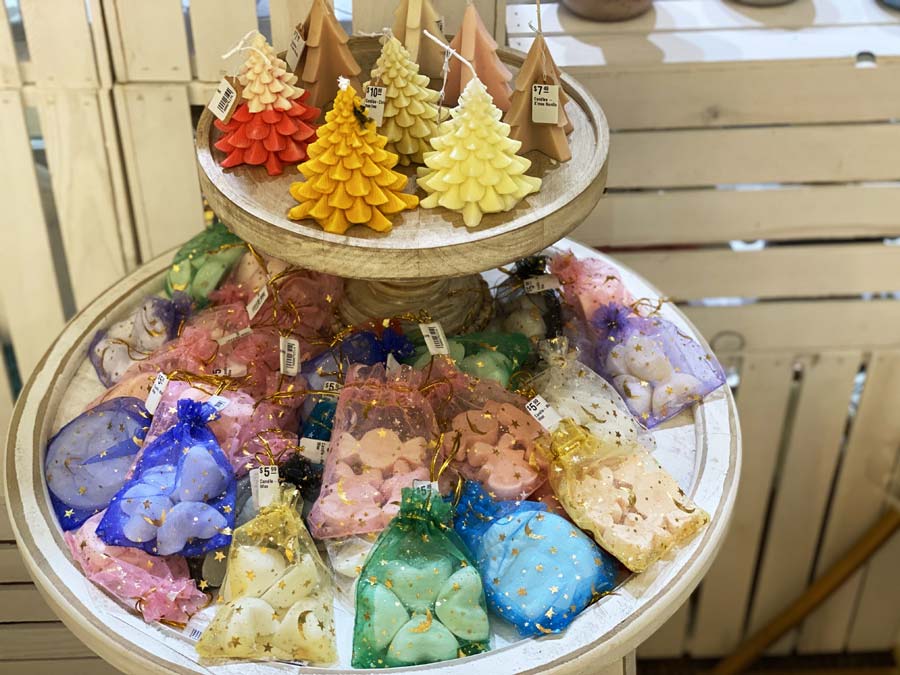 It's amazing, but you will find a candle for any situation in your life. Of course, nobody will be surprised about the candles shaped as Christmas tree, as most stores offer tree as well, and you will find such traditional looking candles here too. Plus, there are candle wax shaped as candy, hearts, stars and more.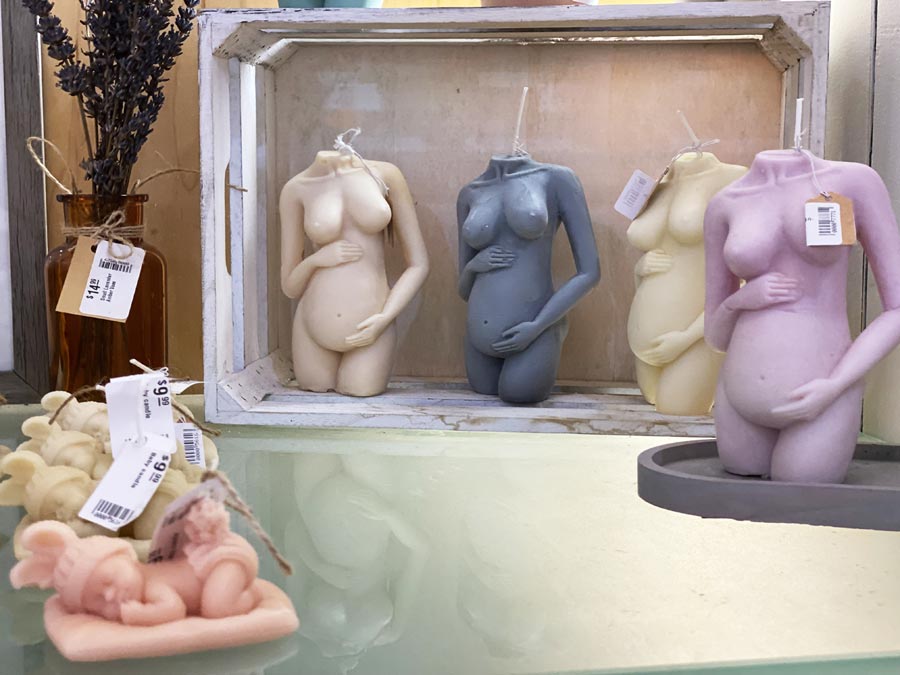 But this store is to check if you are looking for one-of-the-kind candles you won't find anywhere else. The most impressive for me are the candles shaped as nude mothers-to-be. Such candles come in a variety of colors, from beige to purple and grey.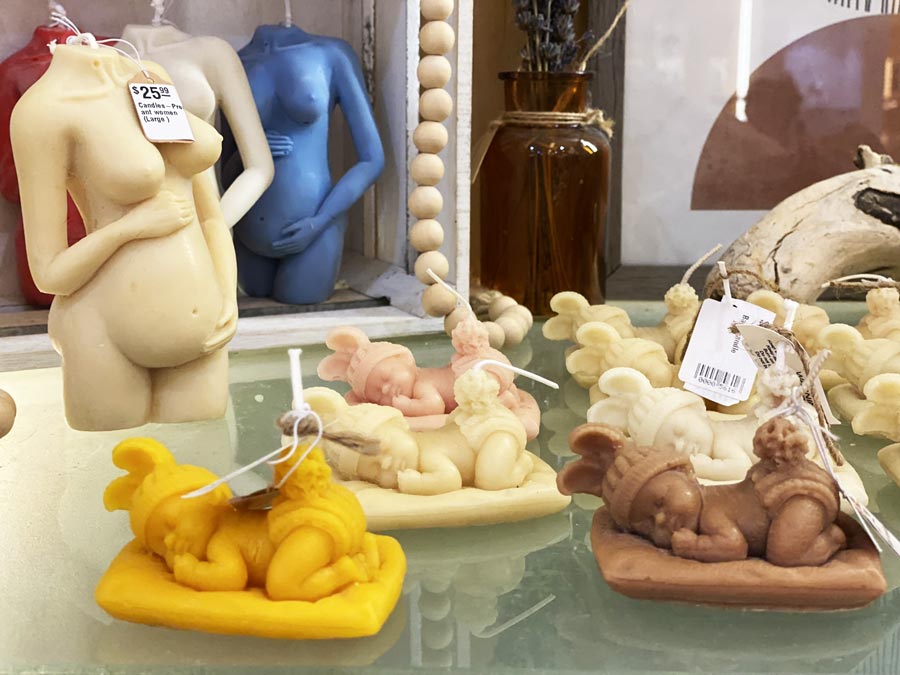 The large candle of the pregnant woman costs $25.99. Also, there are candles shaped as sleeping babies and for me they are the cutest. Each baby candle costs $9.99.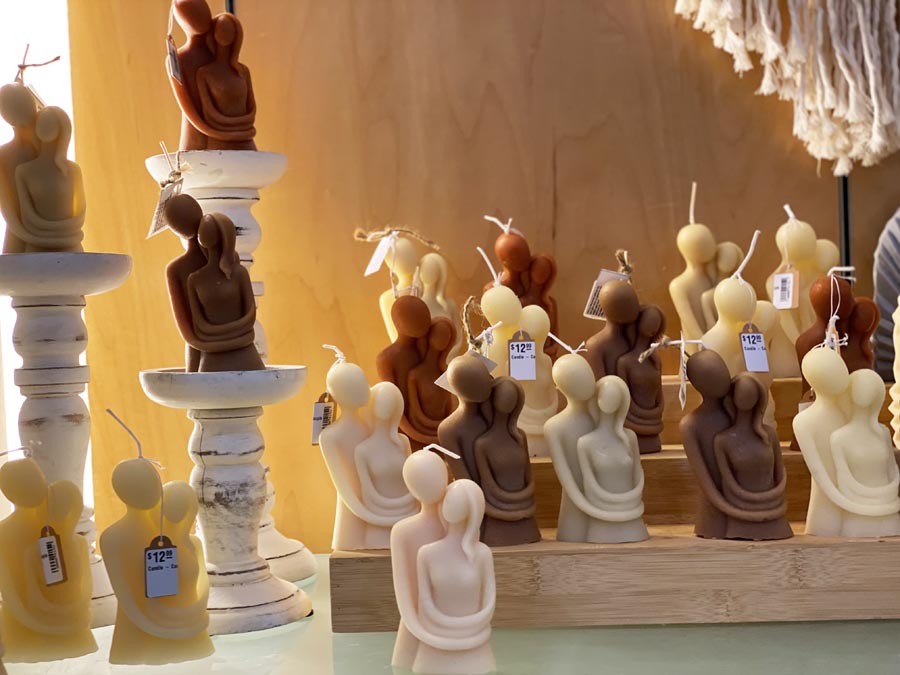 It should be noted that each candle is hand poured and that makes them extra special. Candle Couple ($12.99) will make a unique romantic gift.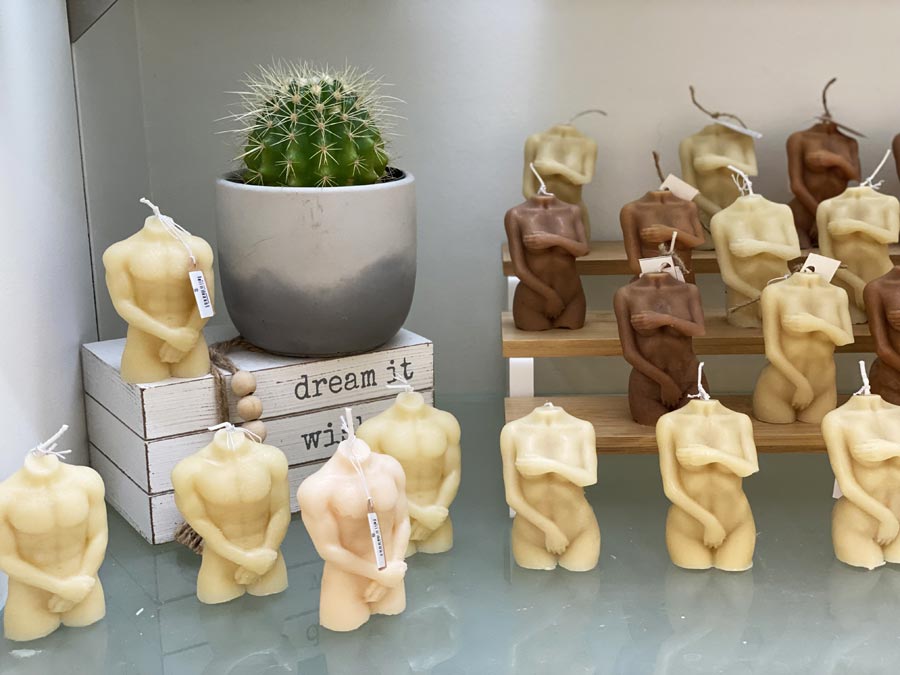 There are also candles shaped as woman's and man's torso, they cost $14.99.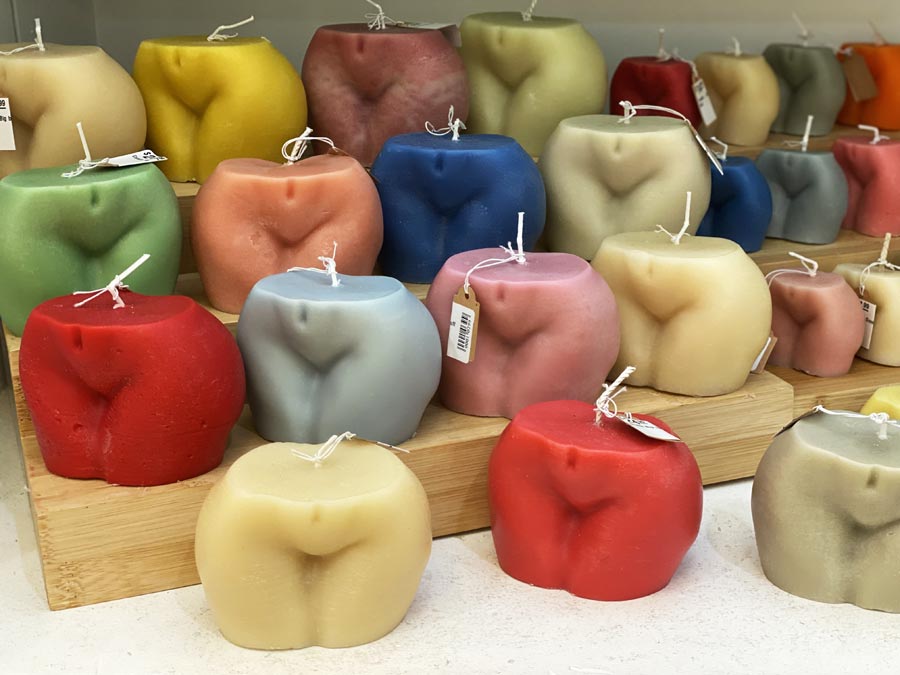 Smaller candles with women's curves make a special gift for adults too.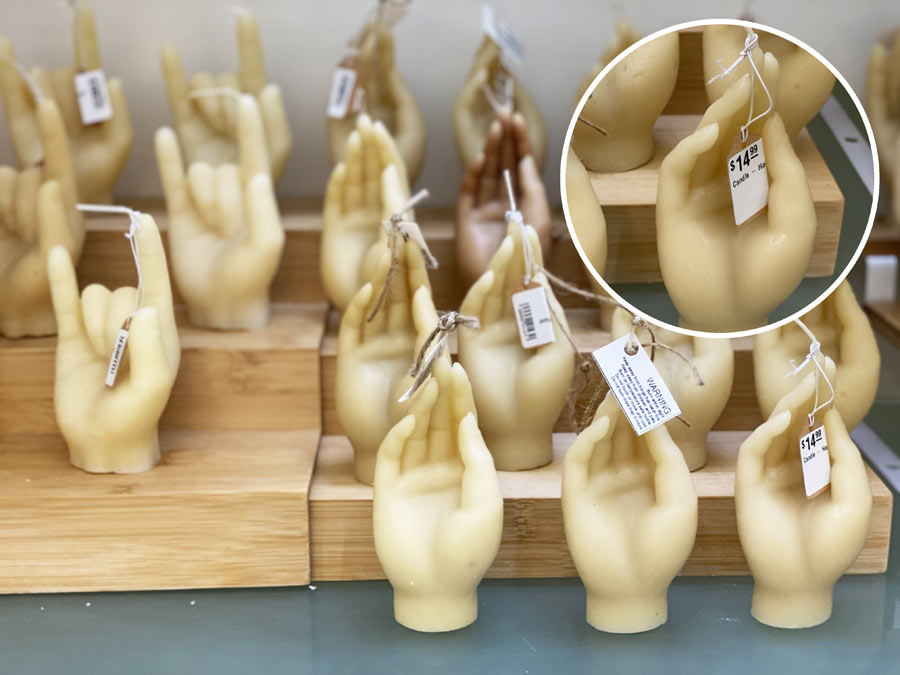 Candle Hand is my favorite.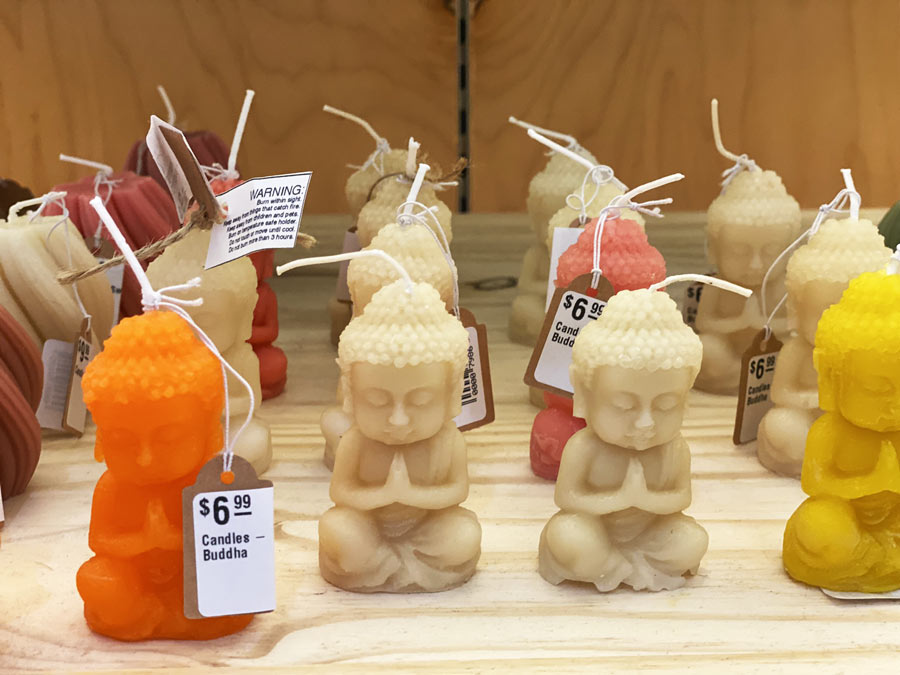 As well as candle Buddha for just $6.99.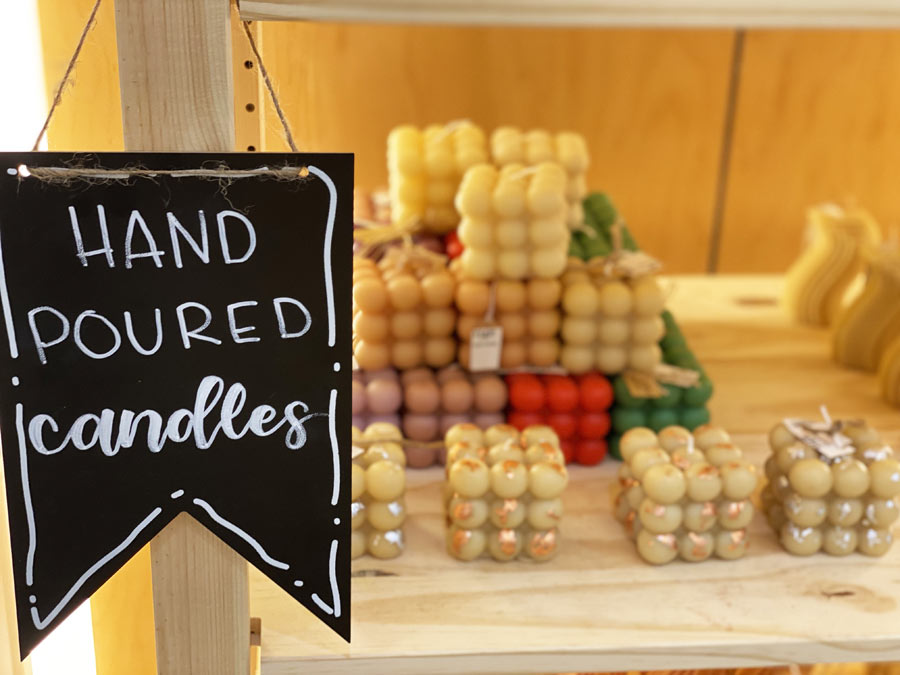 What I love about hand poured candles offered at STITCH 'n SOUL is that there is a candle for everyone on your list.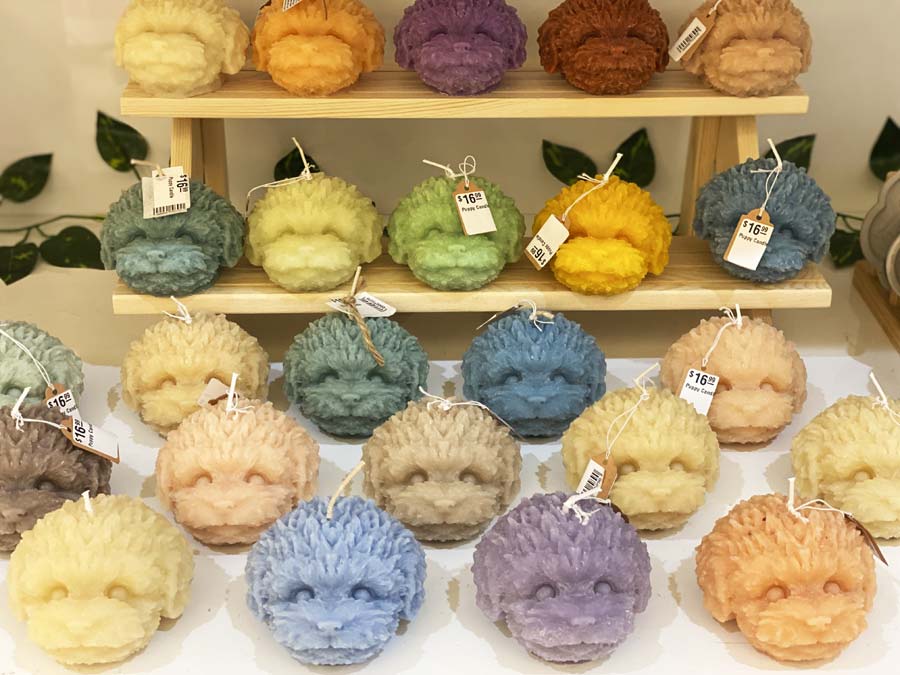 Dog lovers would be happy to get Candle Puppy.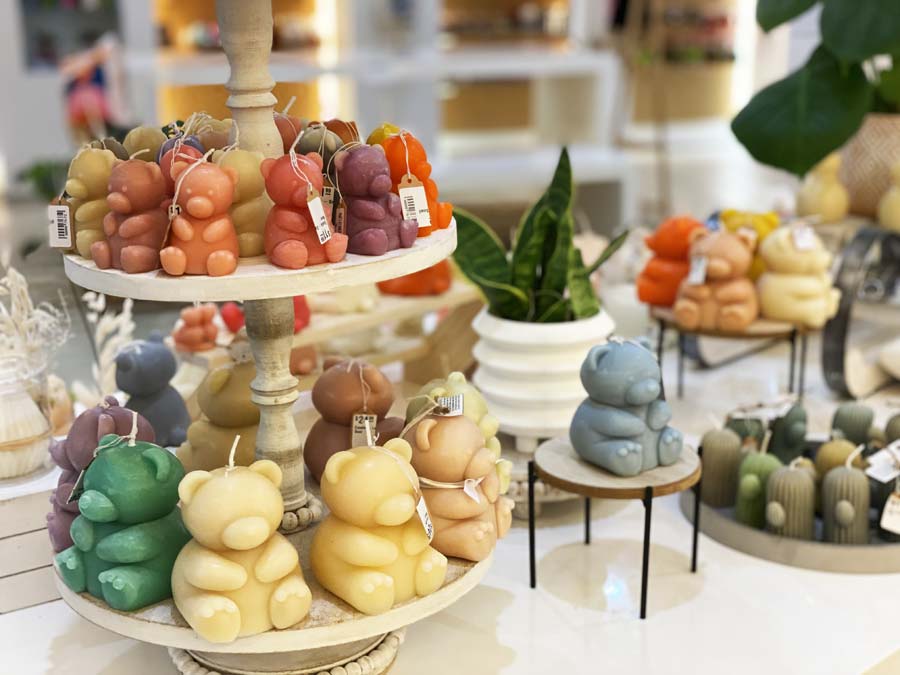 Kids will love candles shaped as bears.
Candle Sheep is also cute.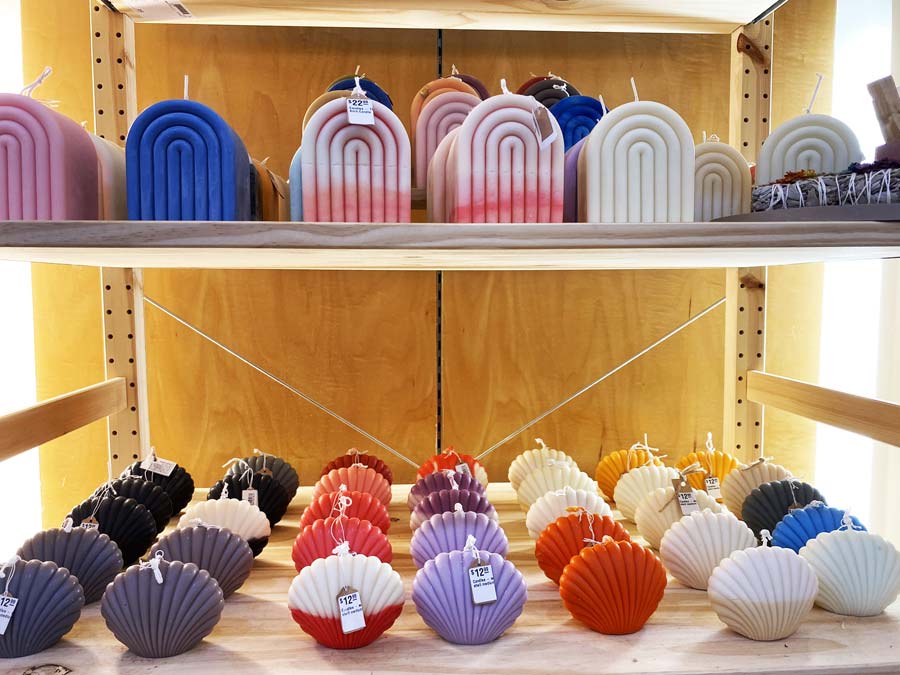 Beach lovers would love to get shell shaped candles of different colors and even with color-block design.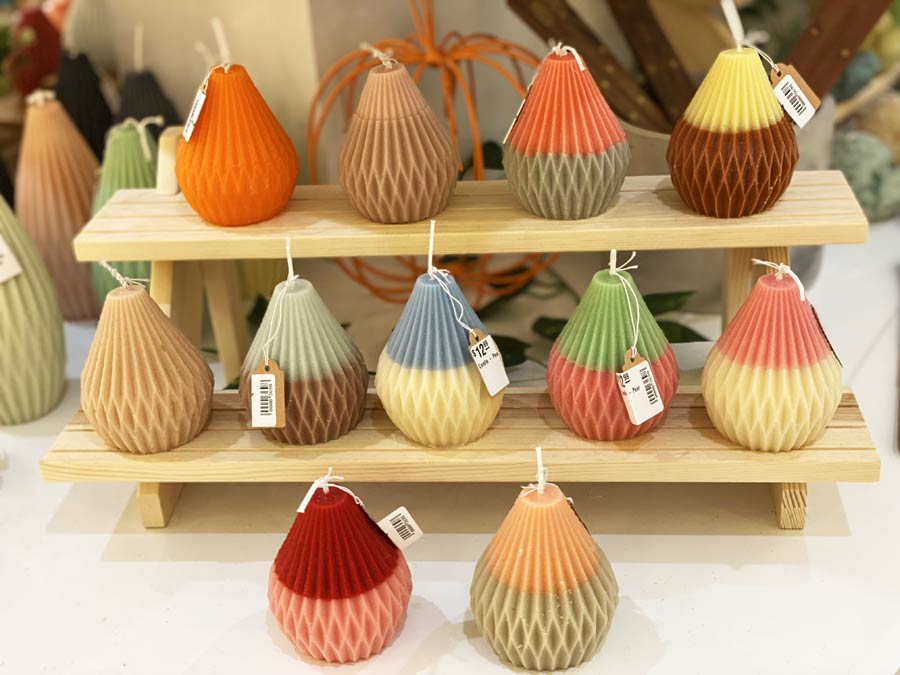 For the foodie in your life consider presenting Candle Pear.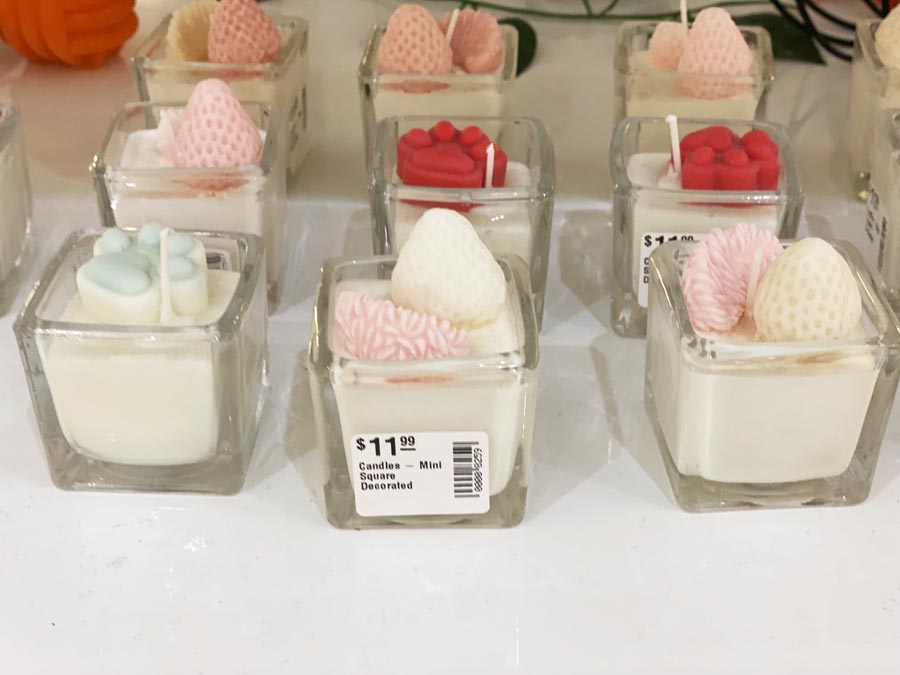 Mini Square Decorated Candles make a universal gift for everyone who loves treats.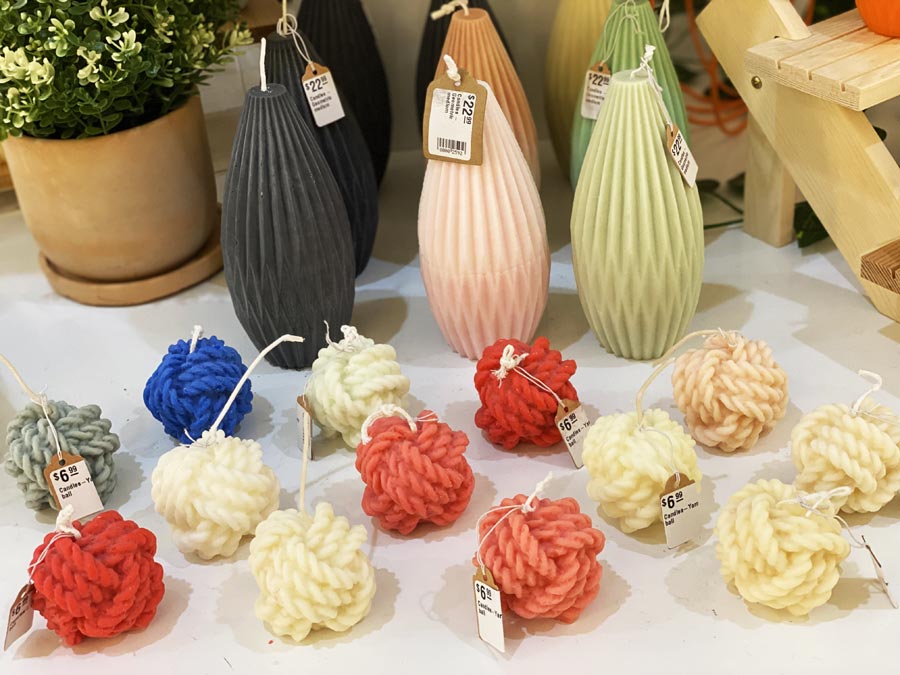 Candle Yarn Ball will make a great exclusive gift for those whose hobby is knitting.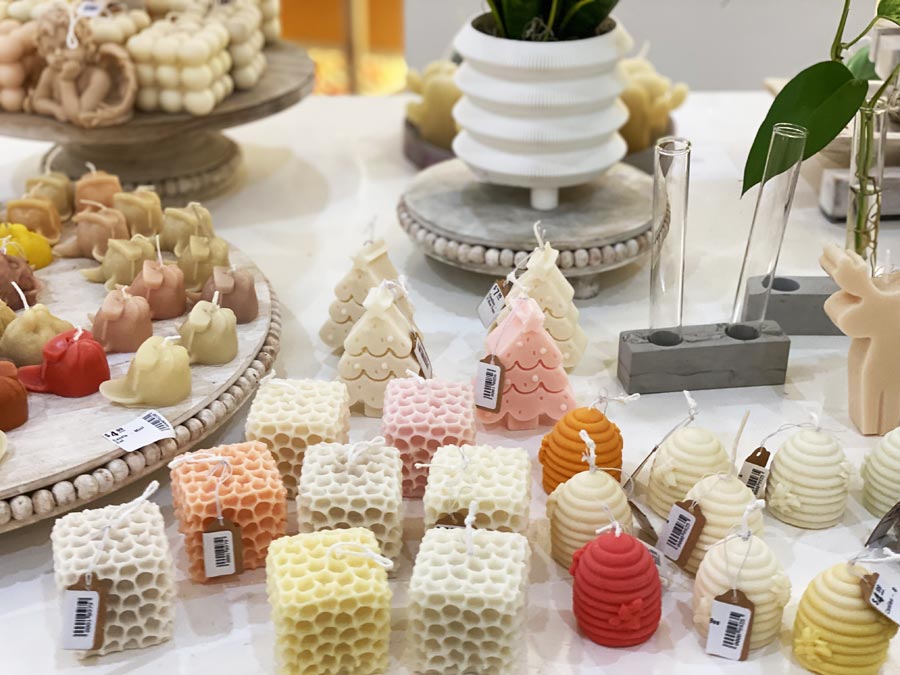 Bee lovers will find Beehive Candle and Honeycombs Candle interesting.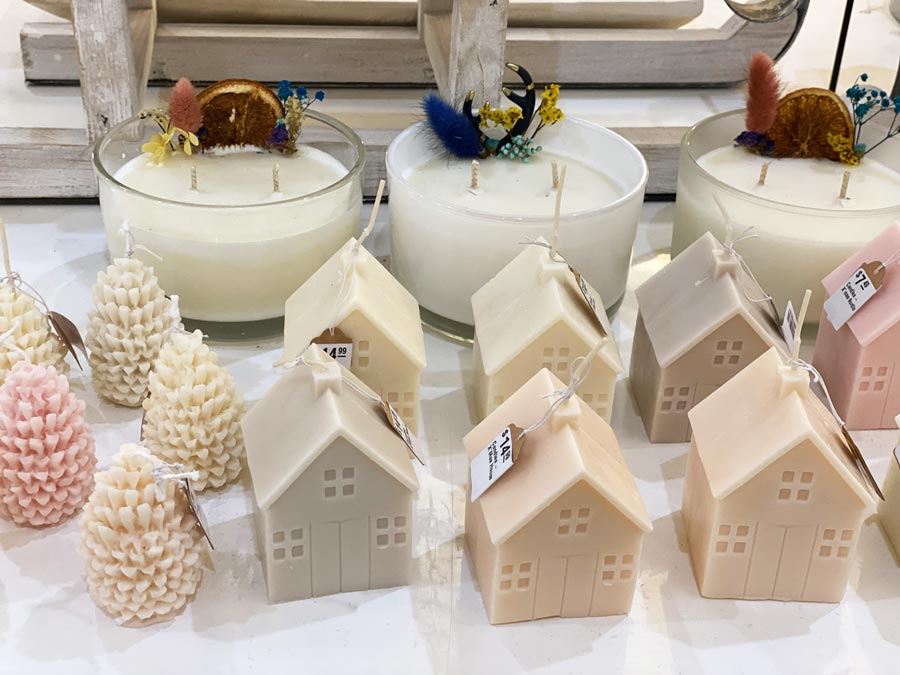 Christmas House Candle is a cute Christmas home decoration that would be a universal gift for everyone.
I have never seen such an amazing collection of unique handmade gifts. It's great that this store is also available at Etsy, so you can order the exclusive gifts of your choice online. Moreover, you can save on your purchase with Etsy Coupons, that many include Etsy free shipping deals. Next time I am going to make a purchase online as the shopping mall is located far from me. This way I will save time and money.