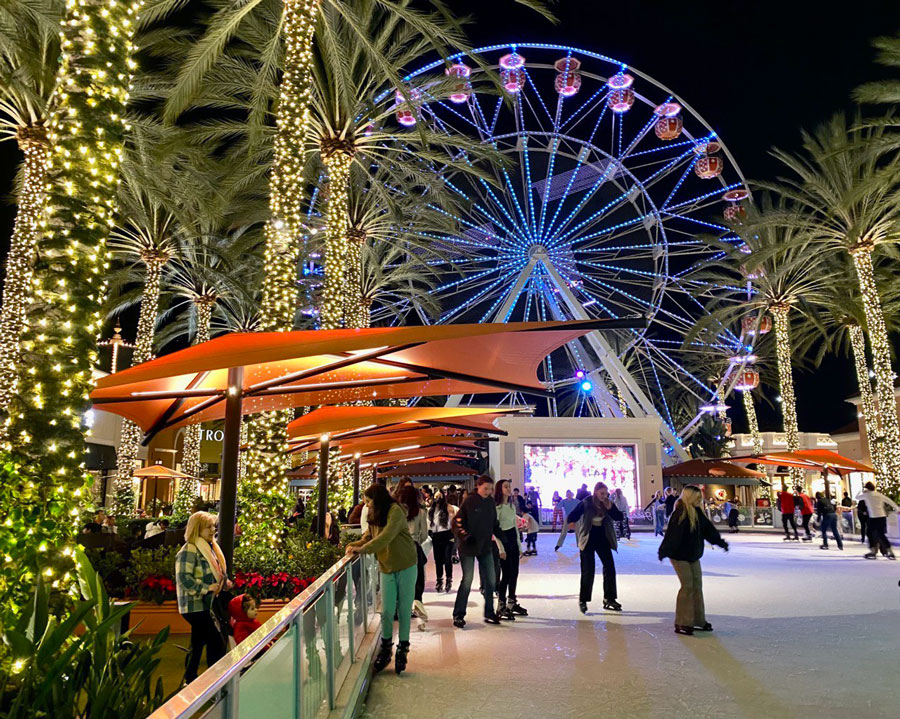 For families with kids it is vital to live near children's rides and attractions. I'm so happy to live in the Park at Spectrum, located within a walking distance to Irvine Spectrum Center.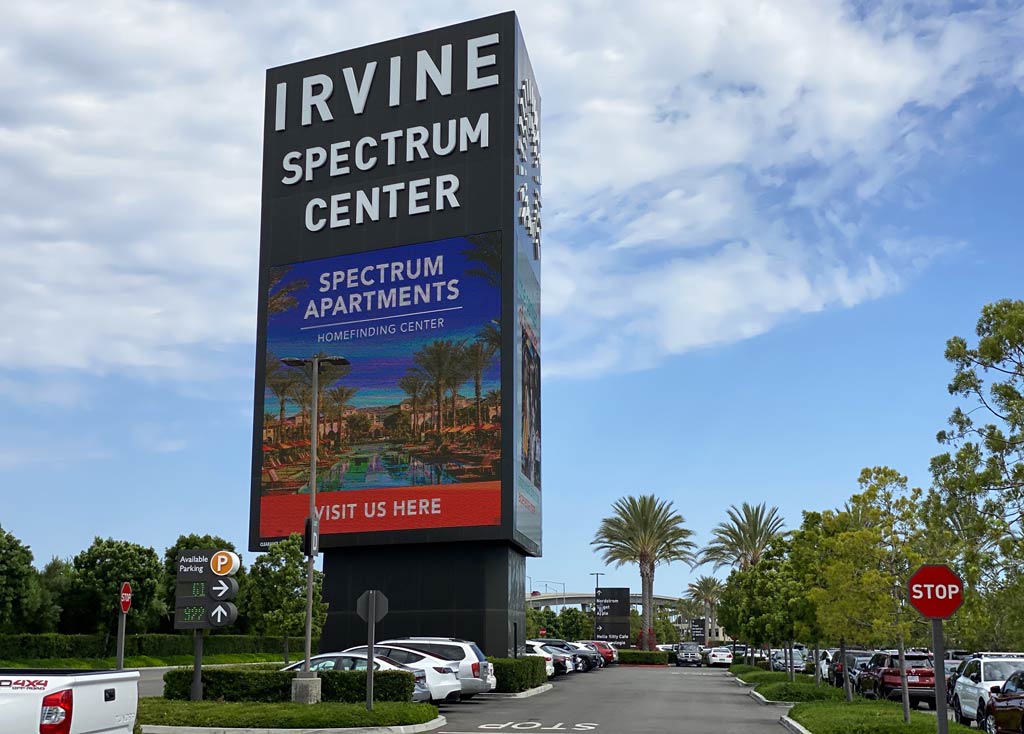 Here there are plenty of things to do, see and eat with kids. Below is my list of top Irvine Spectrum Center attractions worth visiting with children.
Dave and Buster's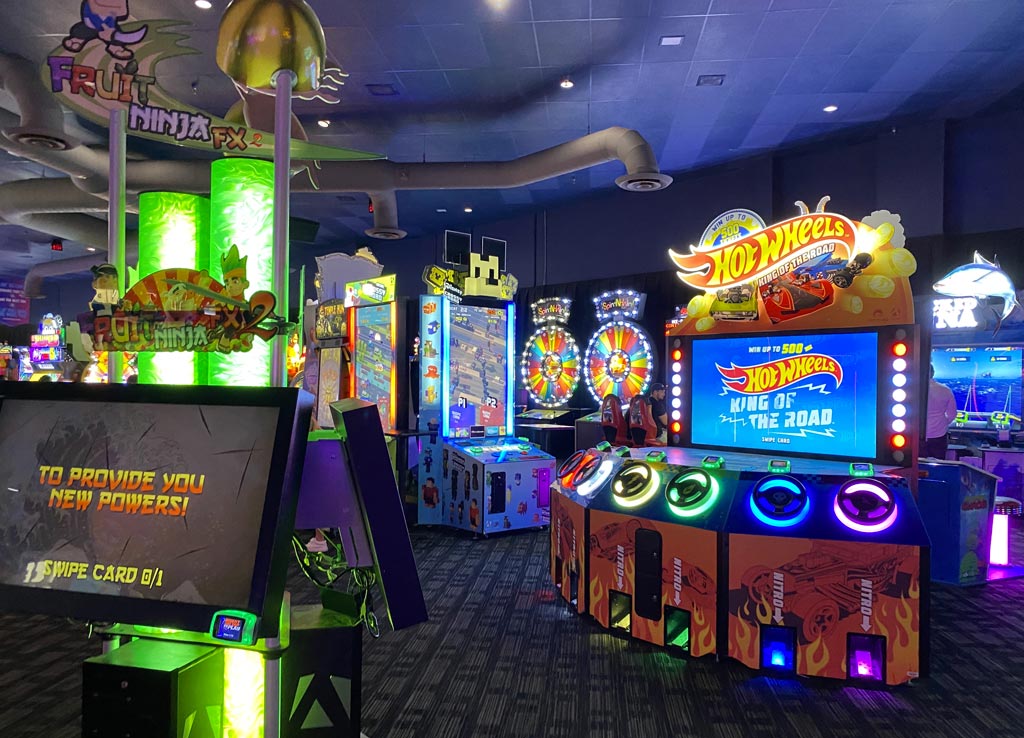 Dave and Buster's is a long time favorite for kids and their parents. Extremely big selection of game machines that children of all ages can enjoy. I recommend buying tickets in advance through Groupon unless you are ready to spend a fortune there.
You can get $20 Game Card for $15. You can save even more if you use Groupon Coupon.
Ice Skating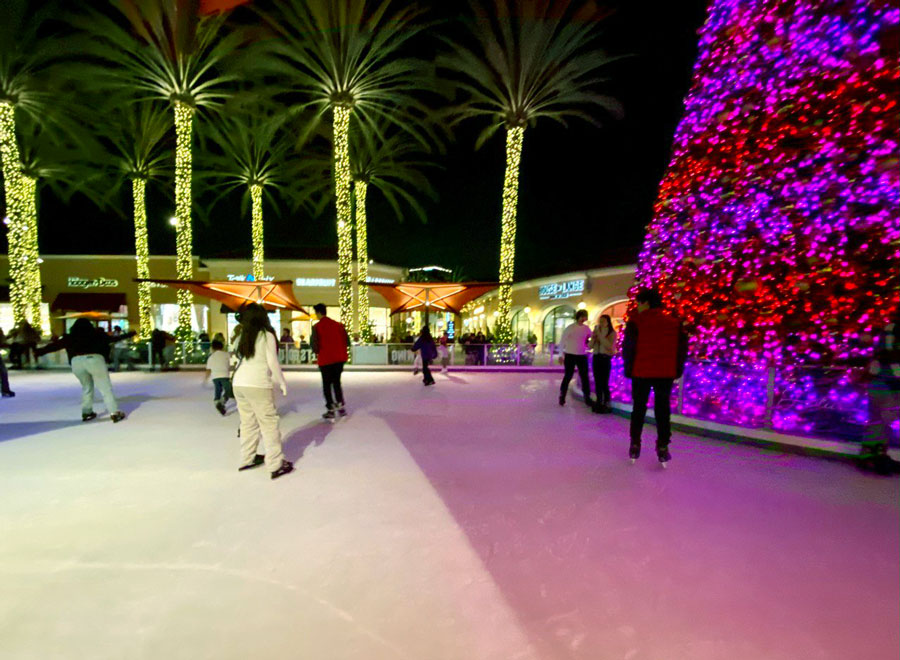 Irvine Spectrum Center Giant Wheel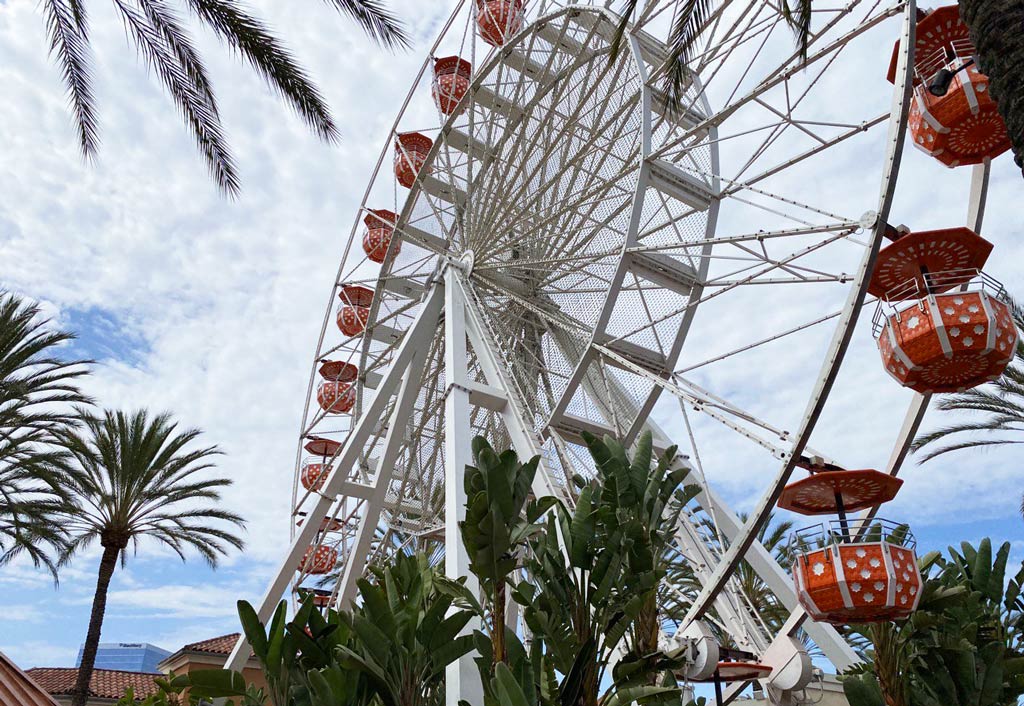 This is probably the most notable family-friendly attraction and is definitely the tallest in the area. From the top of the iconic Giant Wheel you can see the sweeping views with mountainous landscapes surrounded by the palms. The nature contrasts with the shopping center store premises and corporate buildings towering like glass pencils in the distance. The ride takes about 15 minutes and each time you will have a small stop on the top to inhale the view. The cost is $12 for both children and adults.
Regal Edwards Irvine Spectrum & IMAX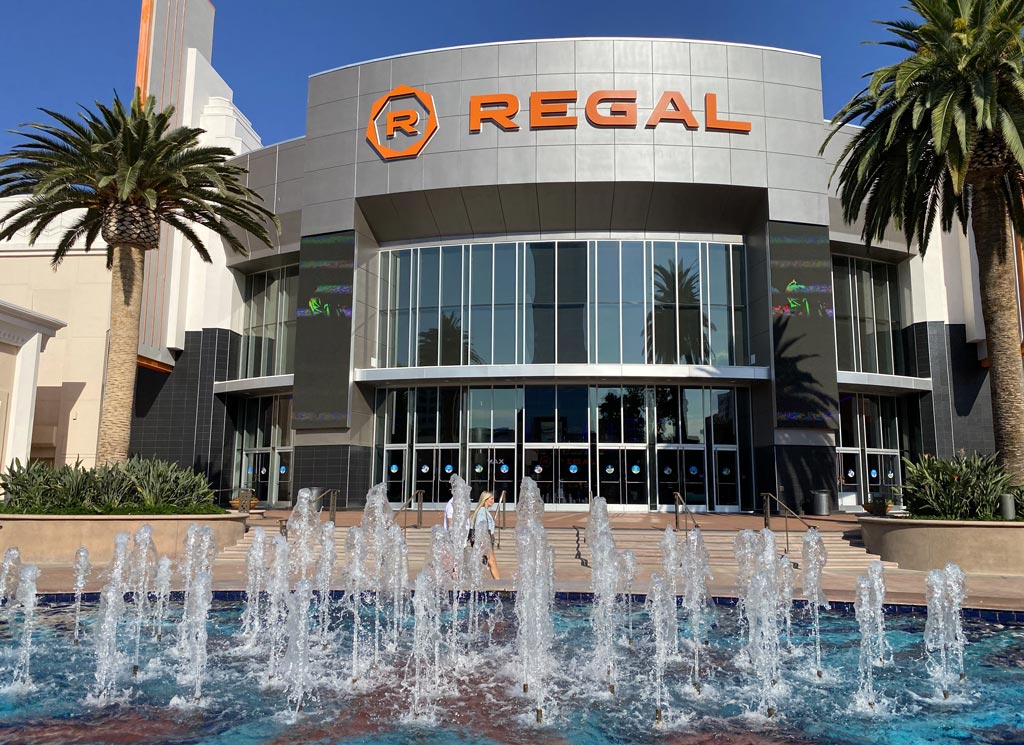 Now you are not going to miss the release of a new movie or animation film because the recently renovated Regal movie theatre ensures awesome movie watching experience. With great sound and comfortable seats Regal is the place to spend the night out and dive into another reality.
The Escape Game Irvine
Adults and teenagers looking for thrilling adventure will love the Escape game. Being locked in the enclosed space, you will have to solve the puzzle using the clues given to get out of the room. You will need to think logically, be attentive for detail and rely on your gut feeling to find the way out within the given time limit. It can be a little scary sometimes, but that's what you have been looking for: excitement and thrill you have never experienced before.
Odyssey VR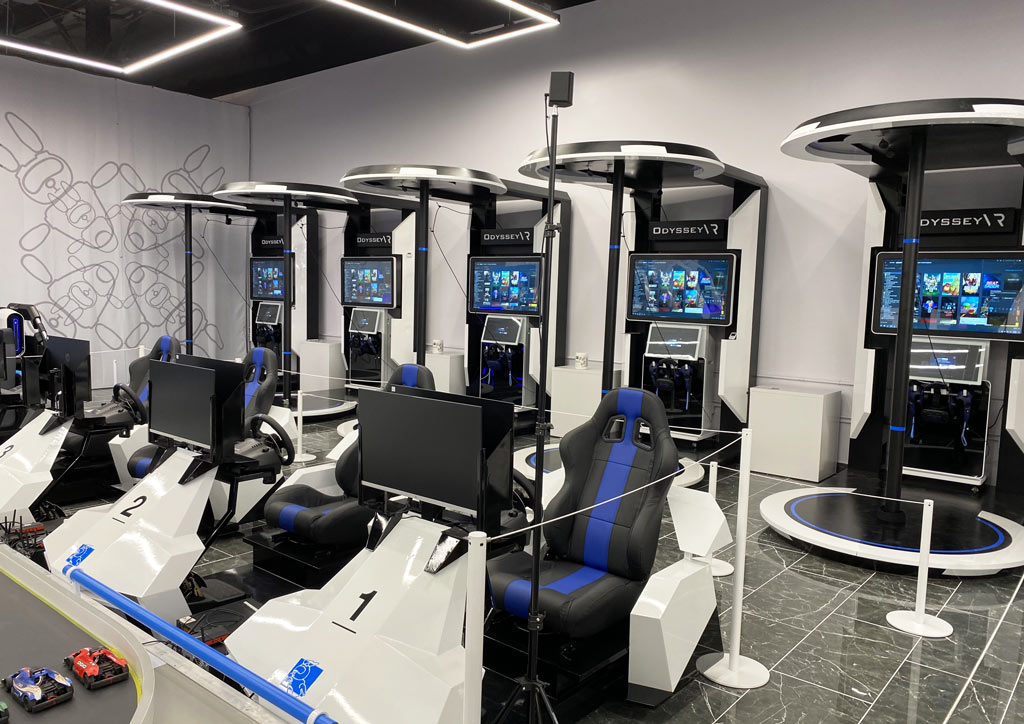 A mecca for all computer game enthusiasts in the area Odyssey VR is the place to plunge into a different world for an hour or two. Here children and teenagers along with their parents can take exciting virtual reality rides, races, play games and more. For my two sons it is a must-go place at the weekend and they never seem to get bored with it.
Irvine Spectrum Center Play Area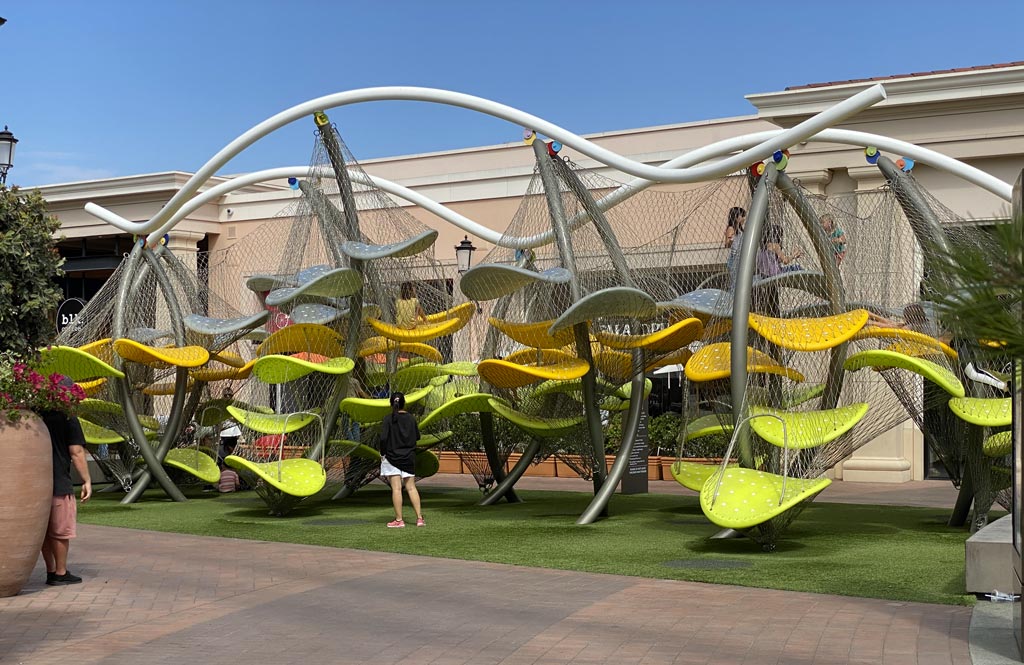 Conveniently located near Target department store this play area is great for smaller children who like active fun. After each visit to Target, we stop here for at least 15 minutes to let the youngest son climb up and down. Meanwhile parents can enjoy aroma coffee or some other drink with freshly baked buns you can purchase right opposite the play area.
Hello Kitty CafE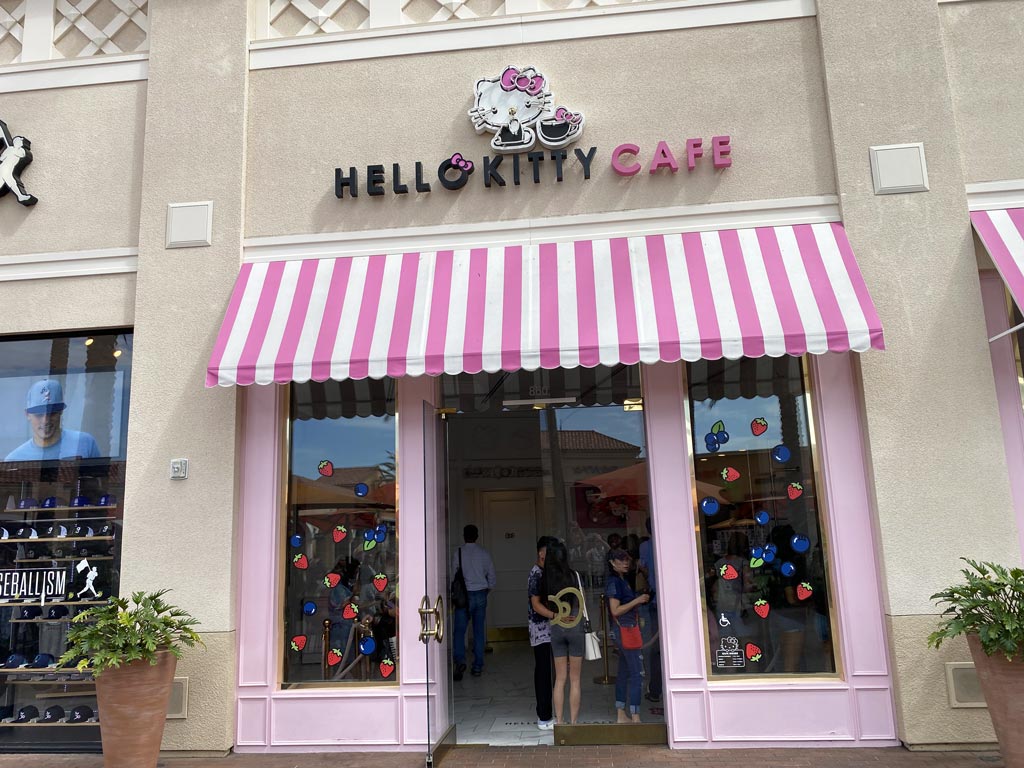 The first signature café of its kind to be established in the U.S., Hello Kitty offers fresh cakes, donuts and cookies along with hot and iced drinks in a unique Hello Kitty atmosphere. Here you can order mostly desserts and other sweet bites, plus Afternoon Tea and Cocktail Service are available when booked in advance. The café is very popular among young people, and you can often see a line of visitors waiting outside, especially at the weekends.
Irvine Spectrum Center Carousel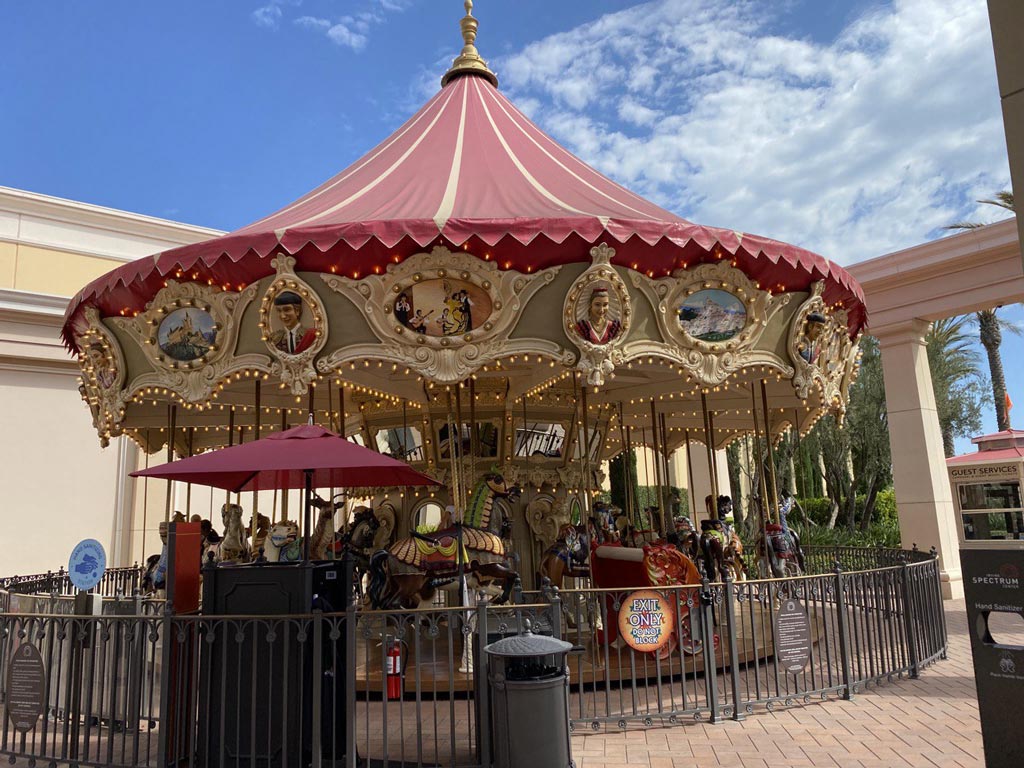 For a touch of traditional American entertainment for small children consider taking them to Irvine Spectrum Center carousel. Here kids will ride horses moving up and down with music playing and illumination shining all way long. The site is very beautiful, especially in the evening.
Irvine Spectrum Splash Pad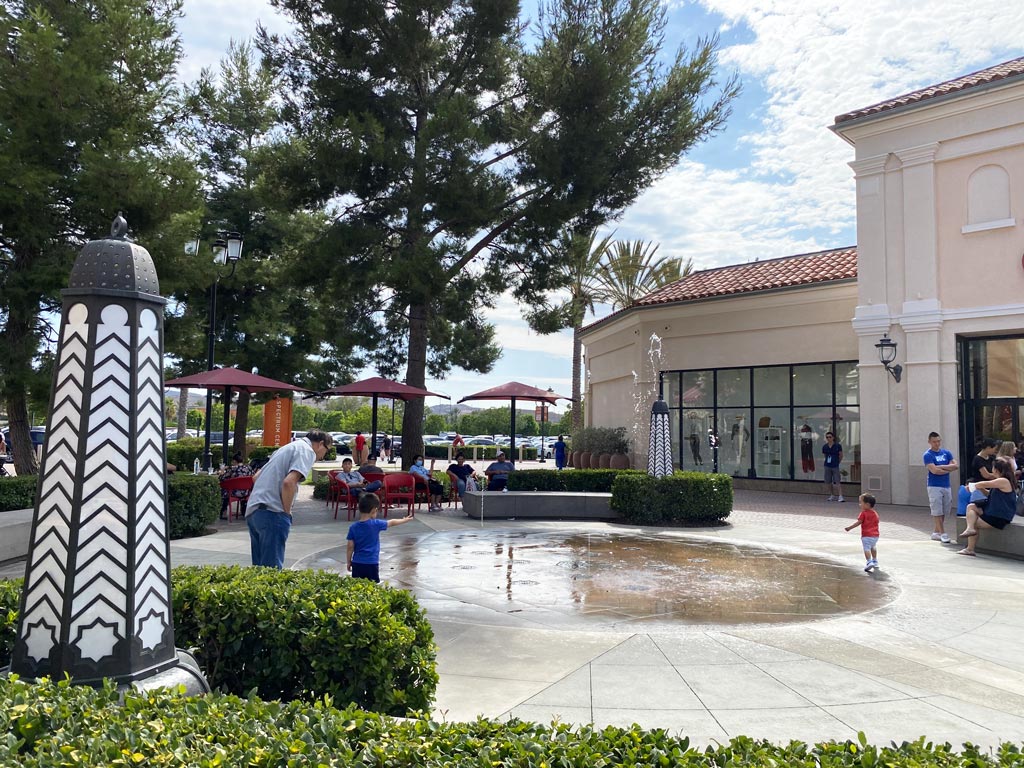 All kids love splash zones and even adults would happily get splashed if nobody saw them around. Located opposite Target and near the Carousel this entertainment is not to be missed. The place is lit up with multicolored illumination at night adding even more excitement to the activity. Let your children have some water fun while they enjoy the happiest childhood moments.