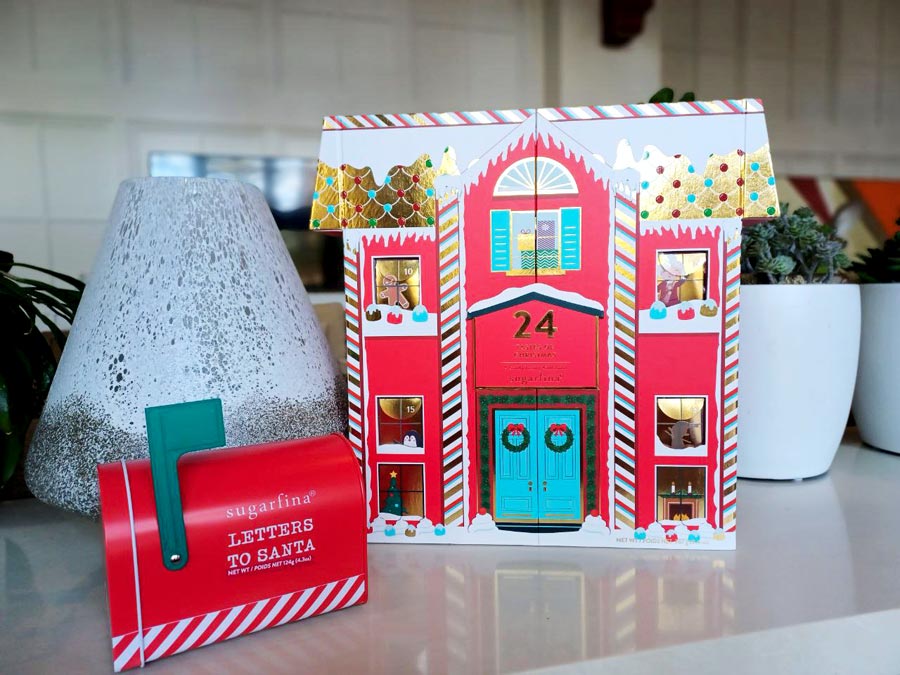 Holidays are coming and while kids are looking forward to unpacking Christmas gifts adults are desperately searching for what to gift for Christmas. And to keep both happy at this pre-holiday time I always give advent calendars. One of our family Christmas traditions is buying advent calendars. First, I started buying them for my kids, but now I purchase them for each member of our family. I like the idea of anticipating the holiday and starting countdown. Getting a new surprise and treat every day adds some intrigue and makes you a little more happier. But which advent calendar to choose?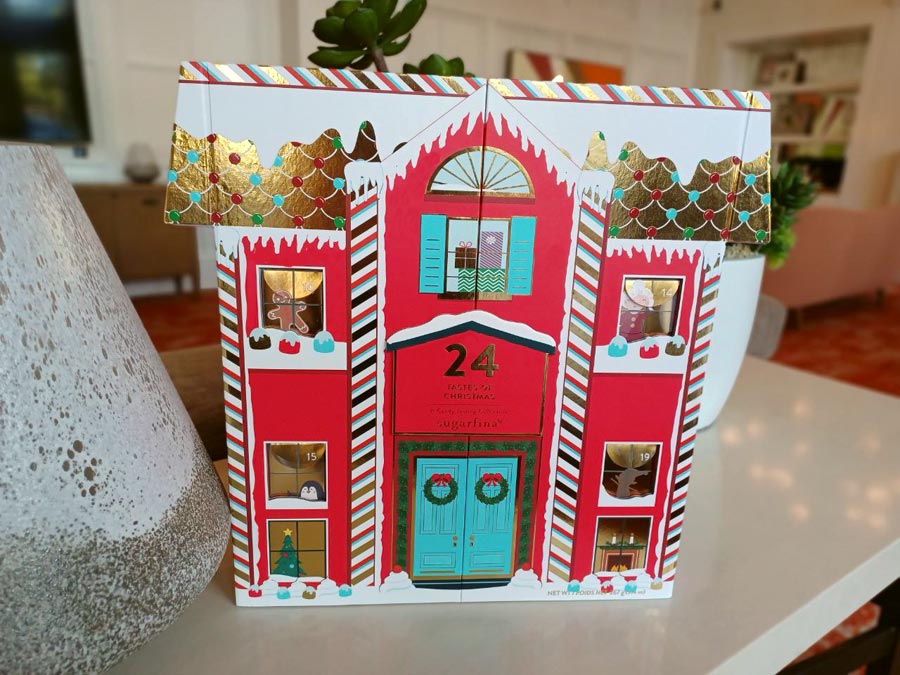 This year I decided to splurge on something special for me and got Sugarfina 24 Tastes of Christmas. Even though there are no advent calendar words on the front of the box, it's a typical Christmas advent calendar of the premium quality.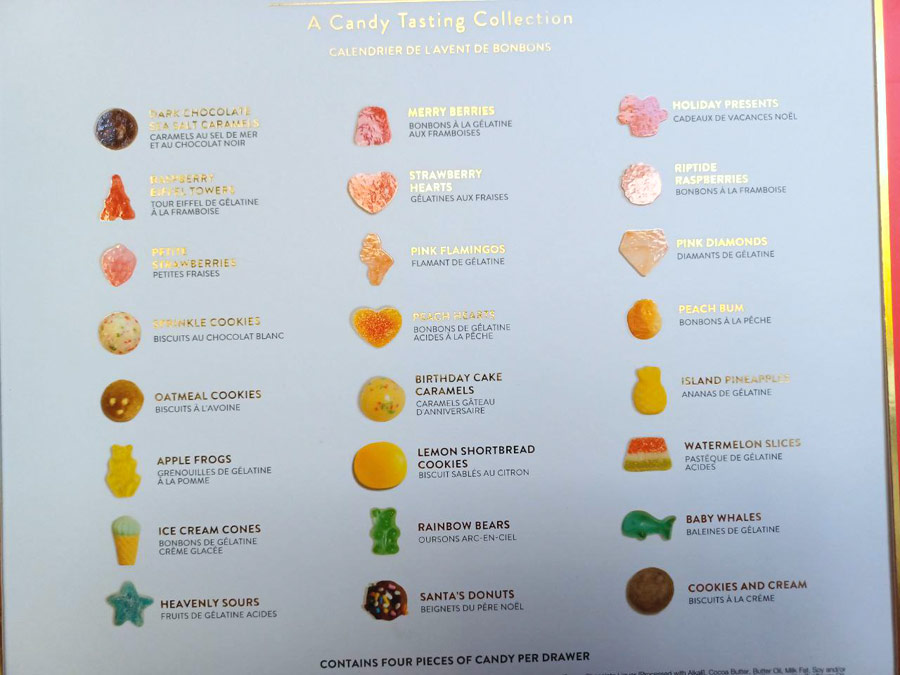 Only at the back of the box I found the phrase Calendrier de L'avent de Bonbons written in French. I have never had Sugarfina Advent Calendar before so this was a unique experience for me. Here is what I think of it.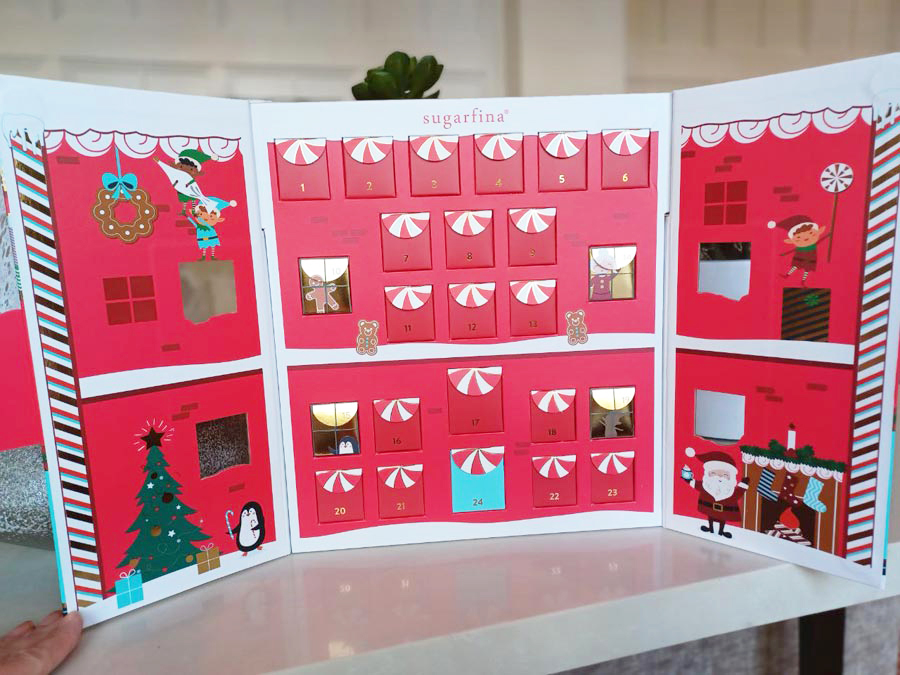 First of all, I liked the packaging and the design. This is one of the reasons I actually bought it. I do buy Sirgarfina gummy bears from time to time and I know that the brand is known for excellent product quality. The design of Sugarfina24 Tastes of Christmas advent calendar is superb. It's in the form of a three-story house lavishly decorated with golden elements. The box opens upfront and has two big doors that reveal the inside of the calendar. In the center part you will see 24 small drawers tucked inside the box.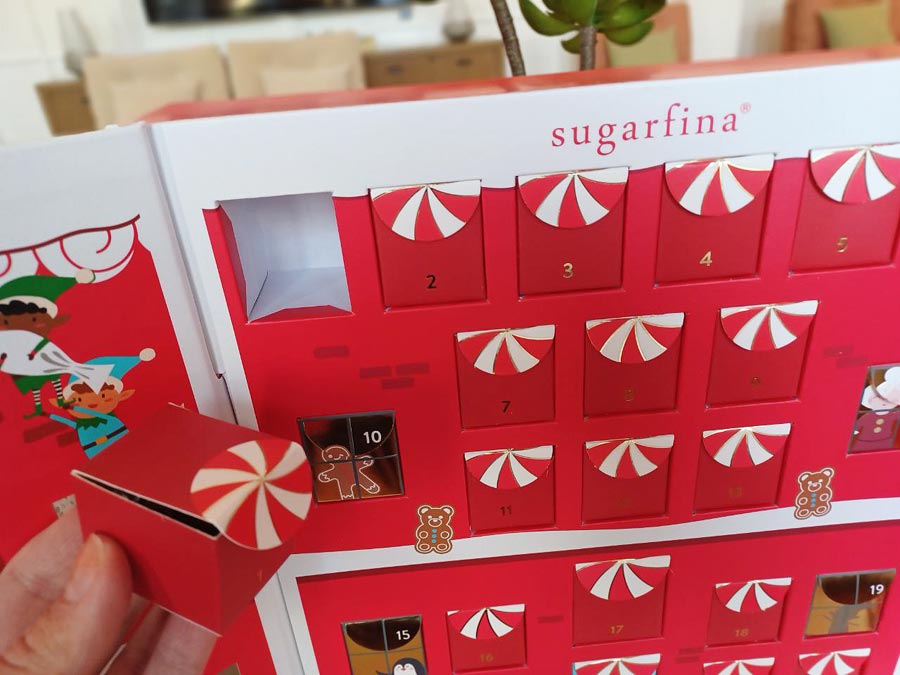 Each box contains four pieces of candy, as since the candy come in different sizes the drawers are of various size too.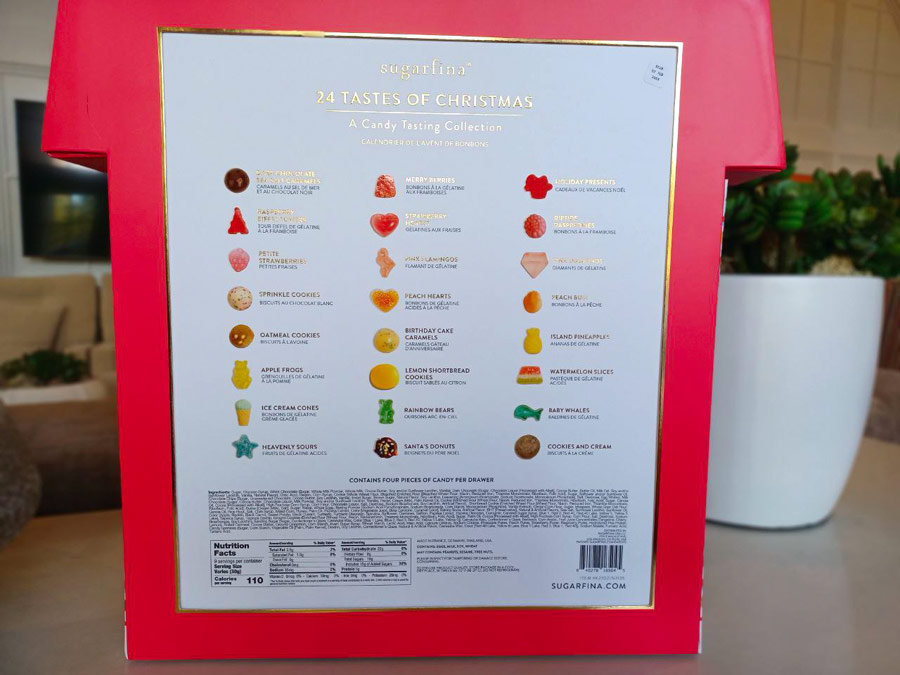 At the back of the box you can see the assortment of candy you will find in the box. It should be noted that each drawer has different candy so you can be sure that every day you will have an absolutely new treat.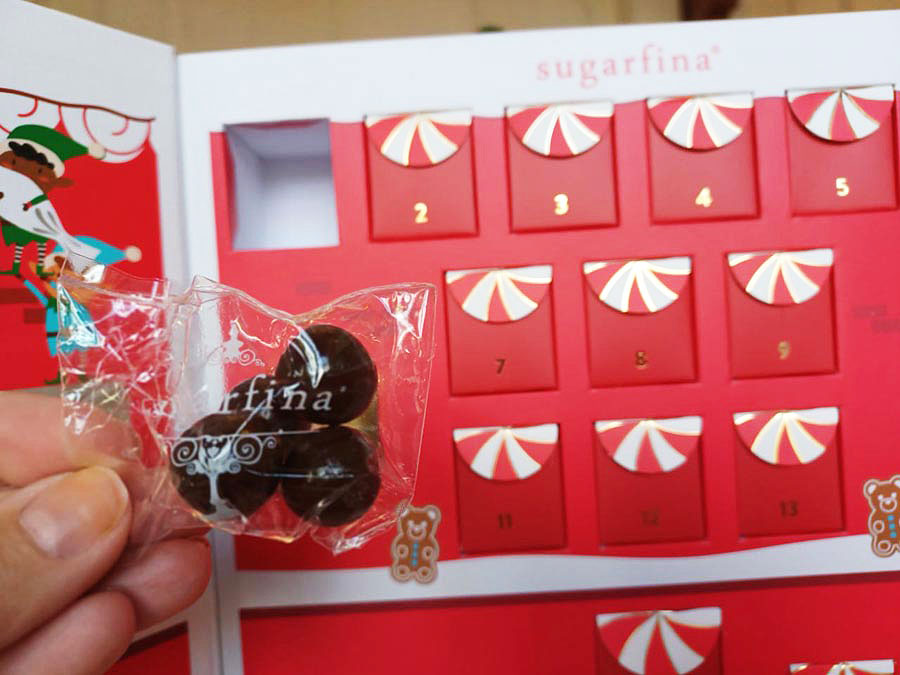 I am not going to spoil the pleasure of discovering new candy, I will only point out some of them for you so you could have an idea what to expect to get in the drawers. In drawer 1 you will see dark chocolate sea salt caramels.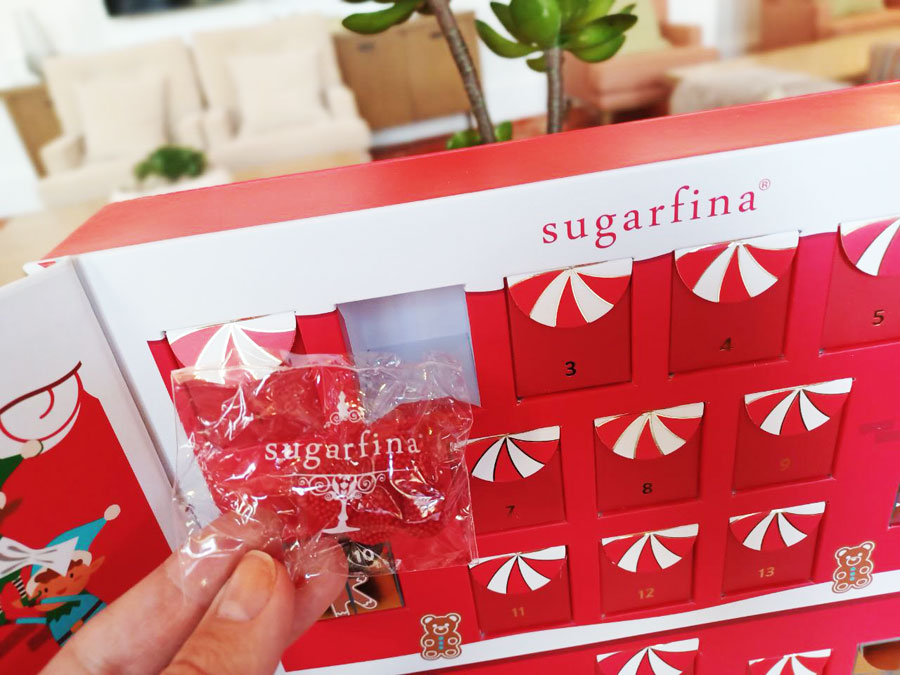 Drawer 2 stores Strawberry Hearts.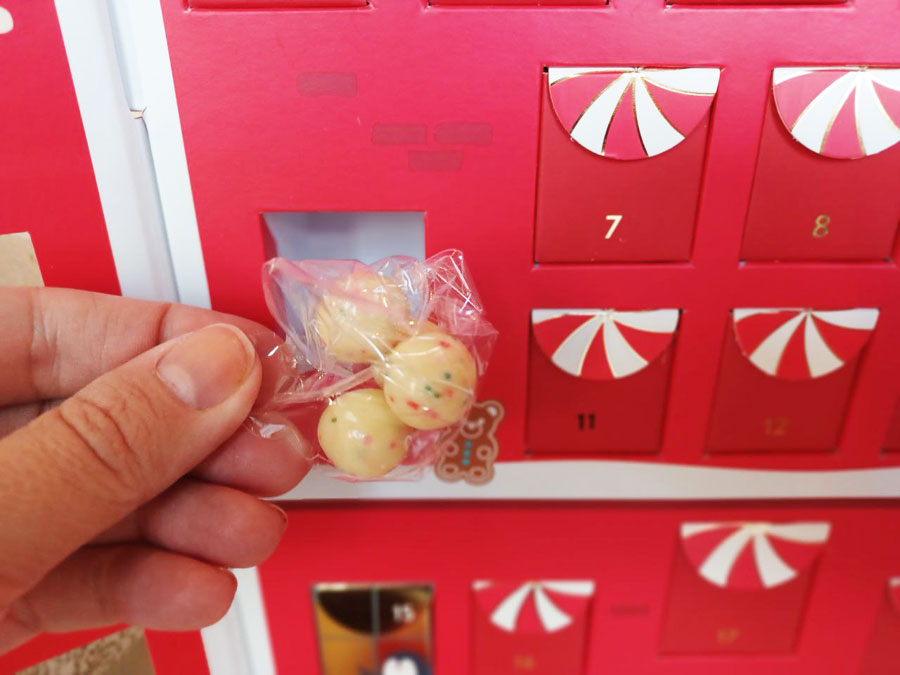 Drawer number 10 comes with Sprinkle Cookies.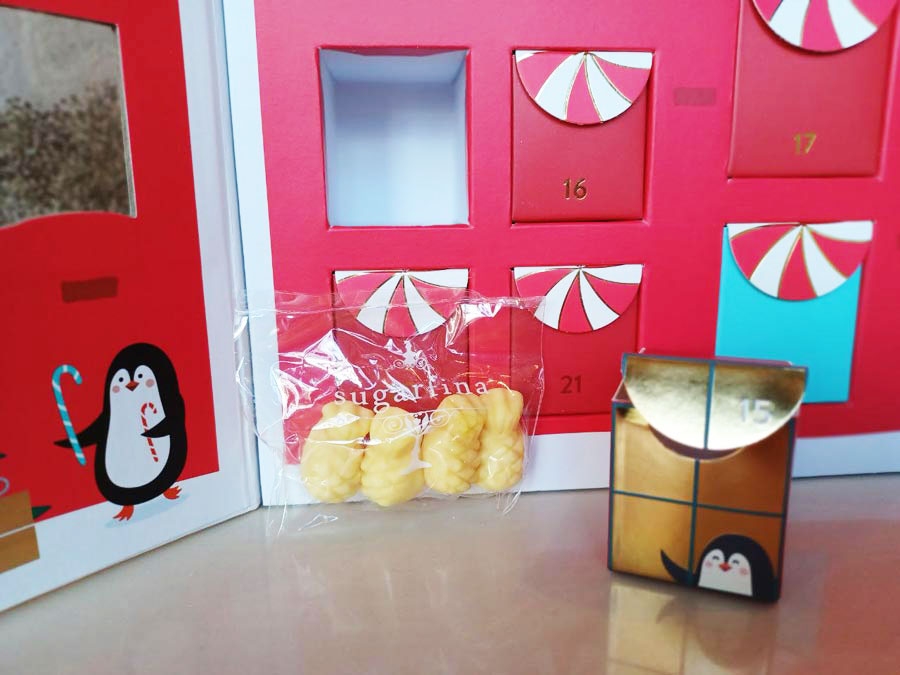 Drawer 15 has Island Pineapple.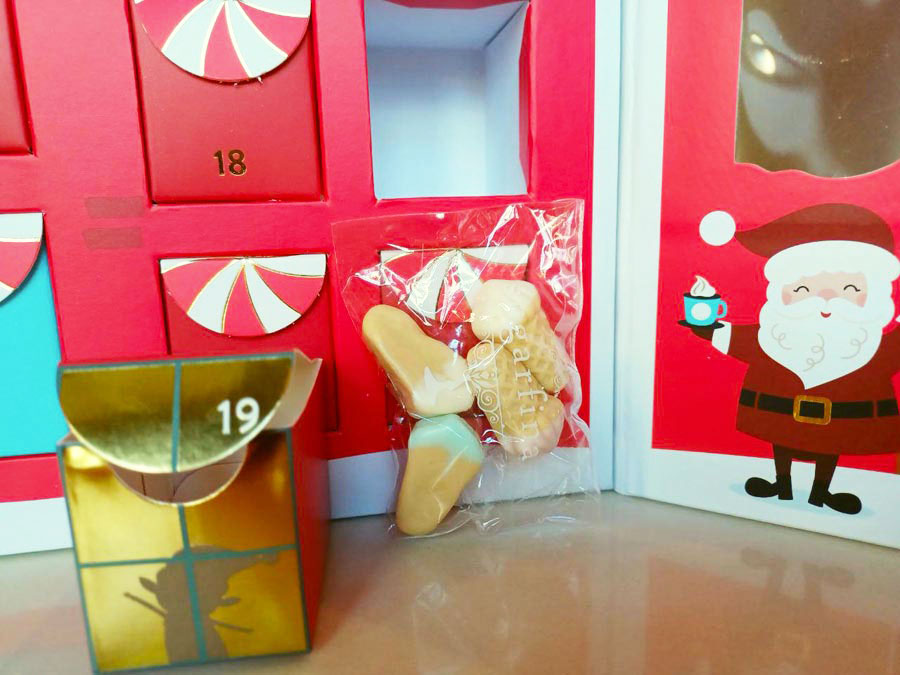 Ice Cream Cones are waiting to be discovered in drawer 19.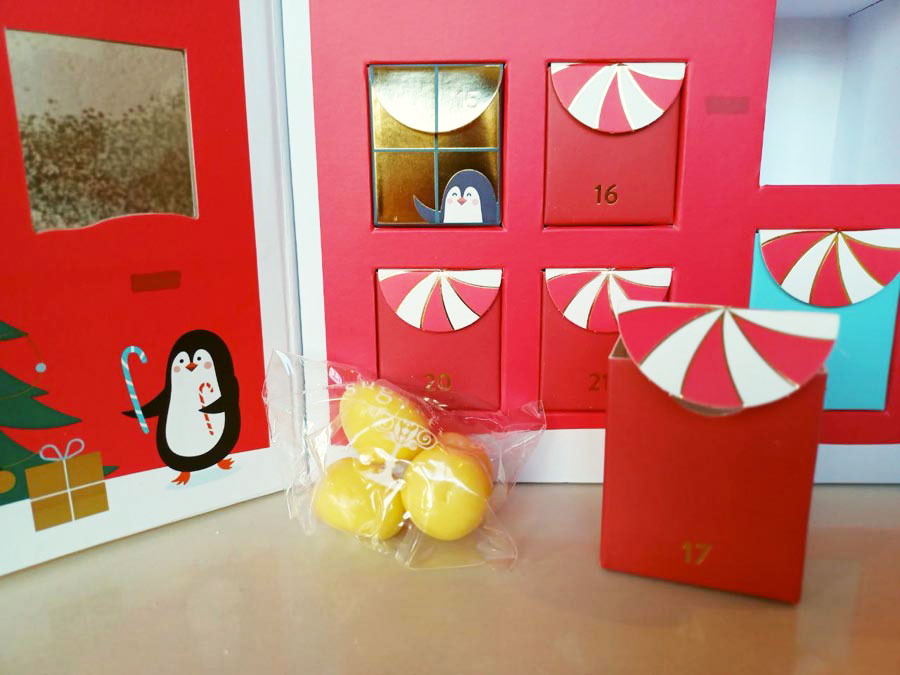 Drawer number 17 is home to Lemon Shortbread Cookies.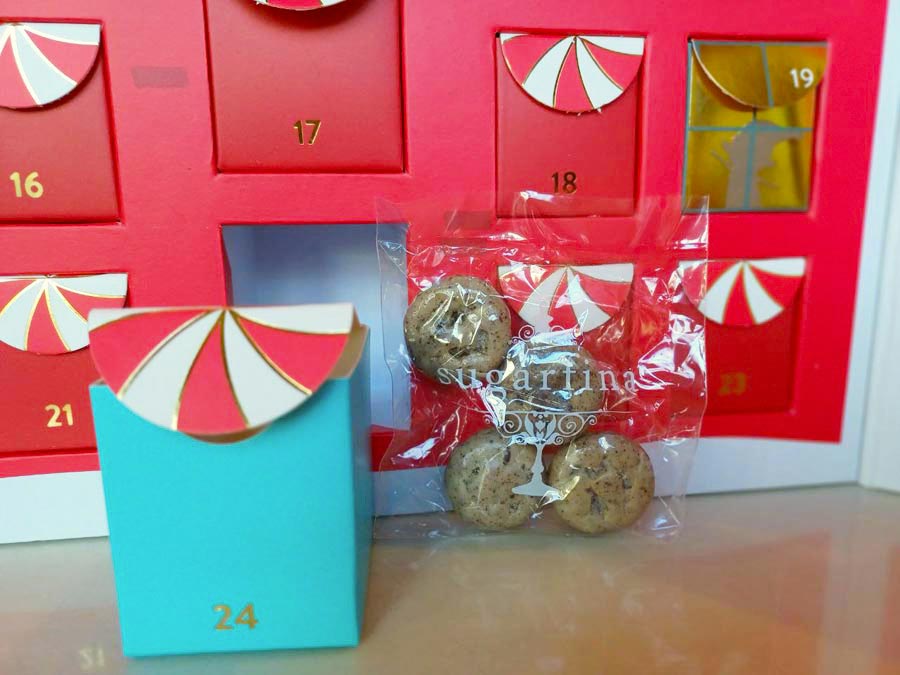 And the drawer number 24 contains Cookies and Cream.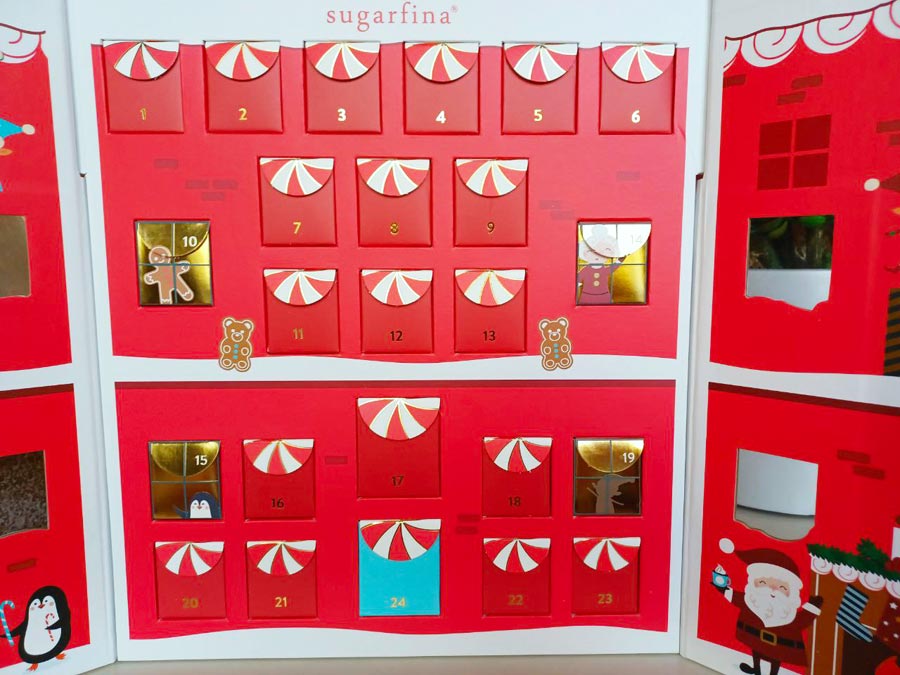 If you look attentively at the photo, you will see that two drawers are bigger size. These are drawers number 17and 24. I want you to understand that the bigger drawer size contributes to the larger cookies size, but not the bigger number. Each drawer stores only 4 candy, and this number of sweets is just enough for me to go through my noon coffee break.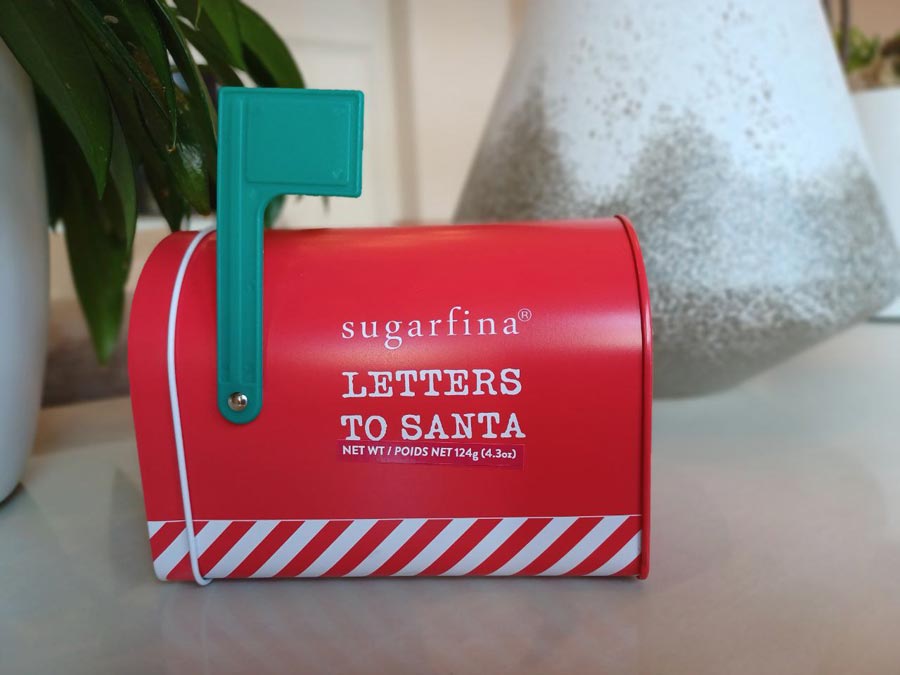 In addition to Sugarfina Advent Calendar 2022 I also purchased Sugarfina Letters to Santa mail box to give to my younger child. The red mail box is super cute and will sure add to our Christmas home decorations.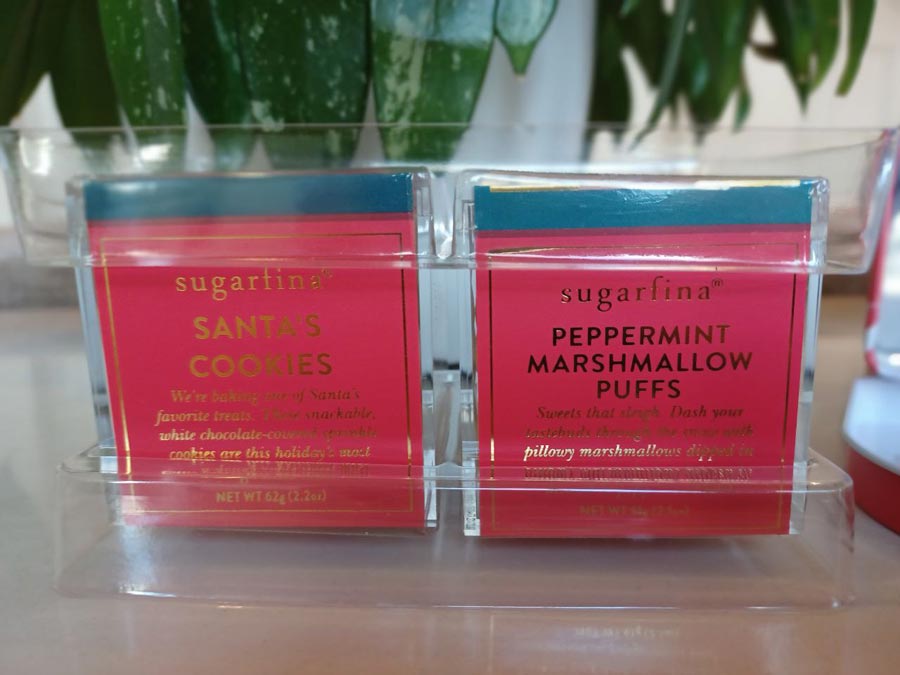 Inside the mail box there are two cubes with Sugarfina Santa's Cookies and Sugarfina Peppermint Marshmallow Puffs.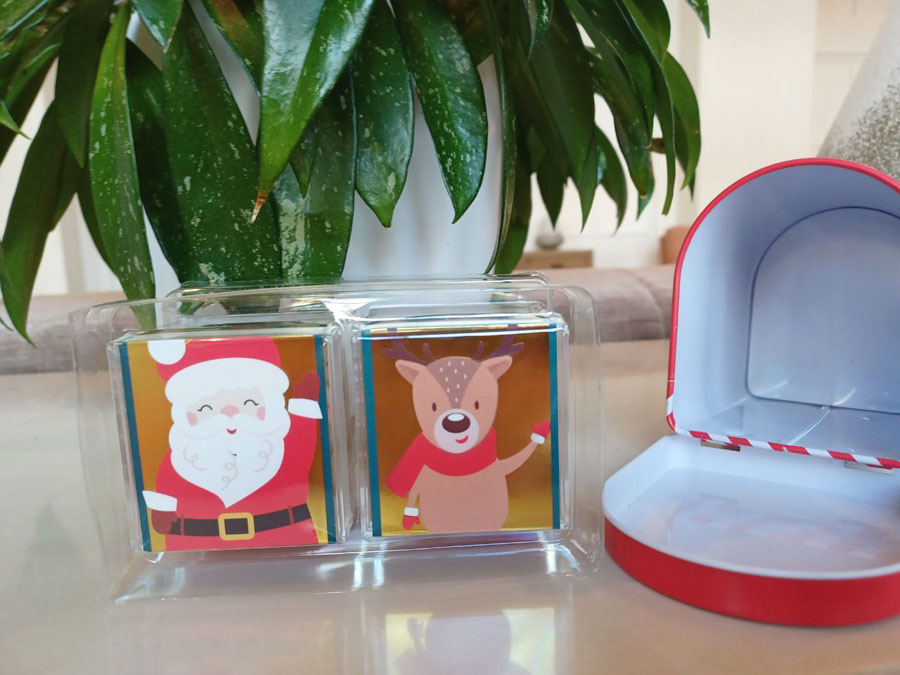 And the lids of the cubes are decorated with images of Santa and Reindeer.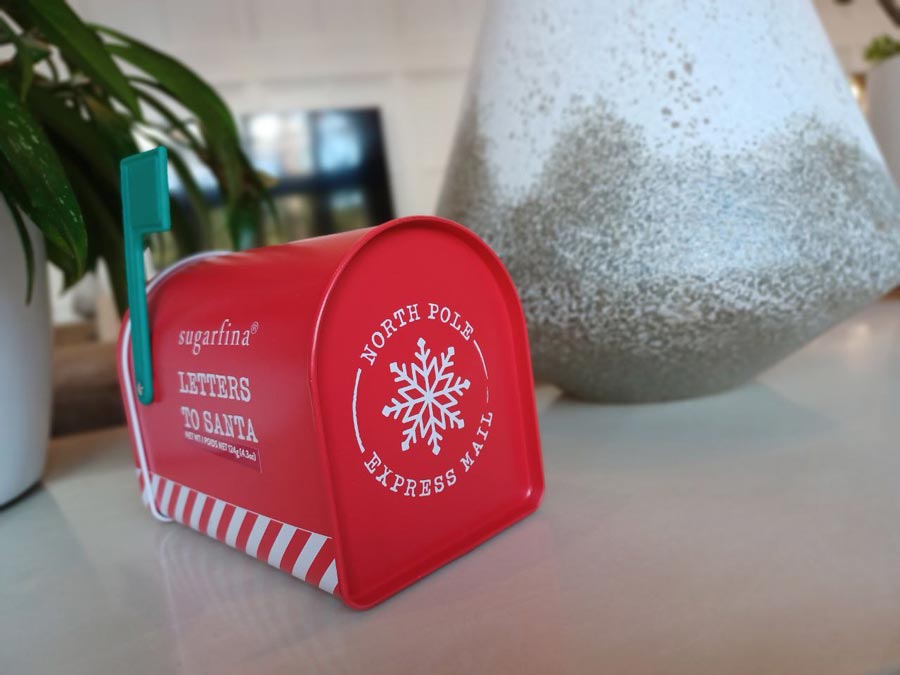 After eating candy my son wrote a letter to Santa and put it in this mail box. We all believe that it's a magic box and Santa will know about its content due to his superpower.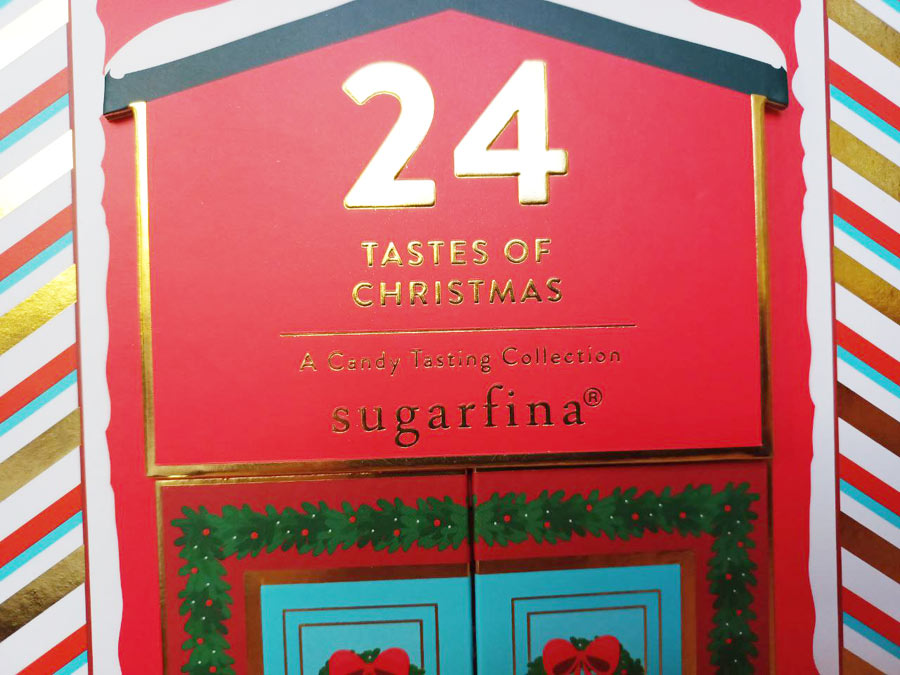 I liked Sugarfina 24 Tastes of Christmas A Candy Tasting Collection very much. It's a chance to taste so many different candy and probably discover your new favorites, plus the design is awesome. Just what you need to get into Christmas mood.