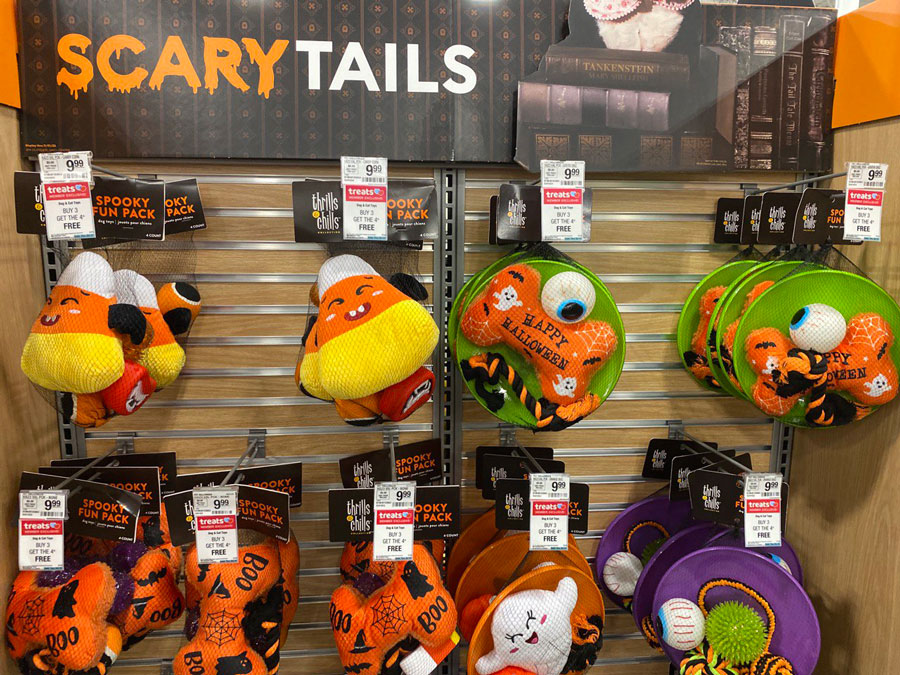 As the leaves turn and pumpkin spice fills the air, we know that Halloween season is almost here. As we prepare to dress up and indulge in Halloween treats, we don't want to forget about our furry friends. There's no reason why your dog can't be a part of the Halloween fun! What can my dog be for Halloween? With a variety of creative and spooky costumes available, your pup can join in on the festivities. It's a time for tricks and treats, and even though our furry friends can't indulge in our candy bowls, that doesn't mean they have to miss out on Halloween fun. In this guide, we'll explore a variety of delightful Halloween toys and treats that will have your dog howling with joy.
What treats to give for Halloween?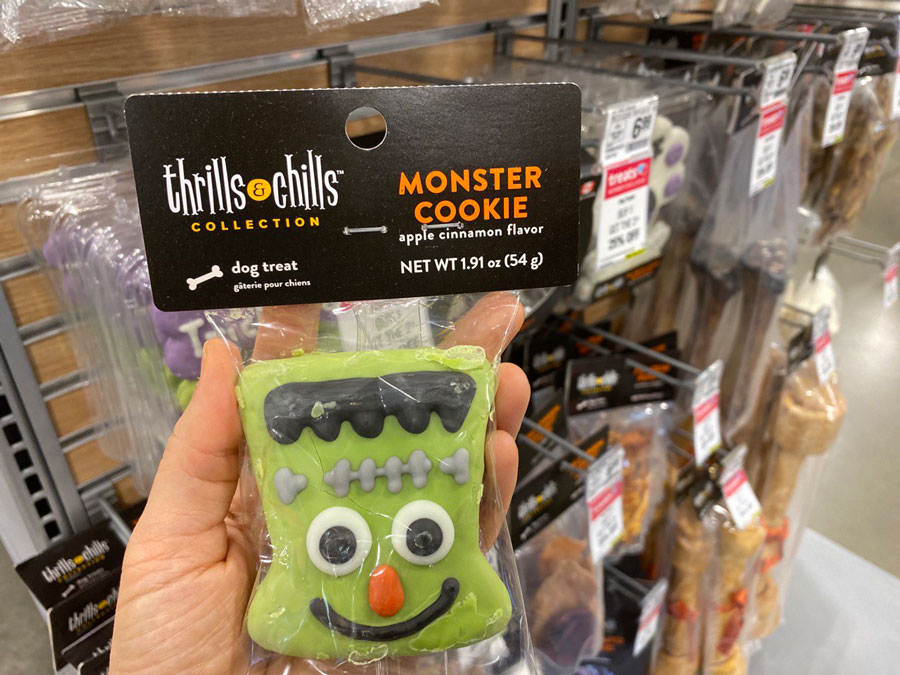 There are many different options available to ensure your dog has a safe and enjoyable holiday. Consider purchasing Halloween-themed treats made specifically for dogs, including spooky-shaped biscuits and special flavors. If you're feeling adventurous, you could also whip up some homemade dog treats using dog-friendly ingredients like pumpkin, peanut butter, and sweet potato. If commercial treats are more your speed, stick with your dog's favorite brand or ones that are suitable for their dietary needs. And don't forget about frozen treats! In warmer climates, frozen dog treats can be a refreshing option for your pup. Finally, you could also engage your dog mentally with Halloween-themed interactive toys or puzzle feeders.
What are safe treats for dogs?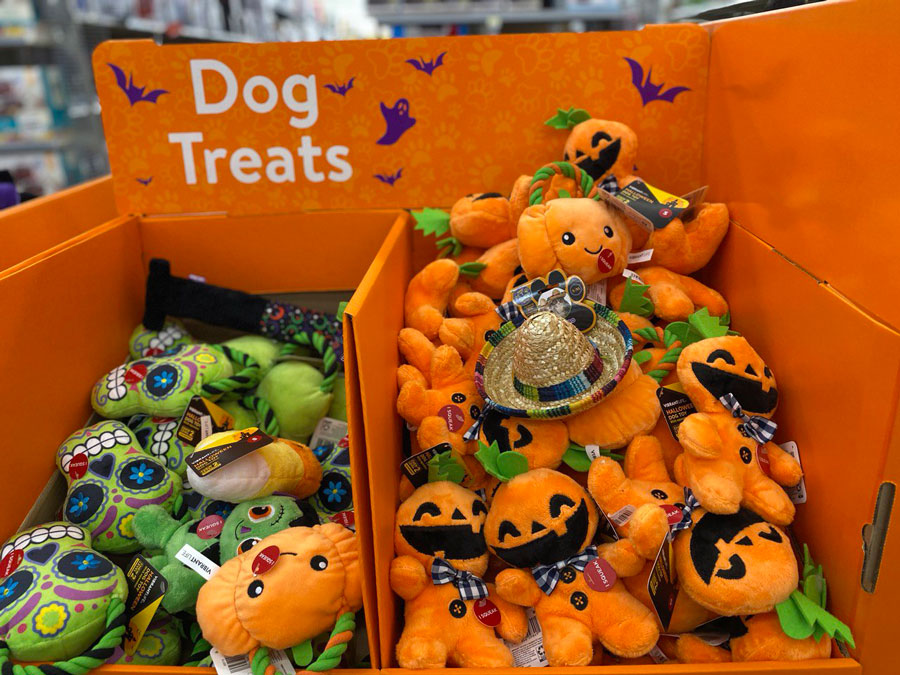 Firstly, opt for treats specifically designed for dogs as they are formulated to meet their nutritional needs. Secondly, choose treats made from natural, high-quality ingredients and avoid artificial additives, preservatives, and fillers. It's also important to consider the size and texture of the treat to prevent choking hazards and for dental health. Be aware of your dog's food allergies or sensitivities and avoid treats that contain ingredients they are allergic to. Additionally, keep an eye on the treat's calorie content, especially if your dog is on a specific diet or trying to maintain a healthy weight. Remember to avoid giving your dog any candy or chocolate meant for humans, as these can be harmful or even toxic to dogs. Always prioritize your dog's safety and enjoyment when choosing Halloween treats.
Chewy:
If you're looking to stock up on spooky toys and treats for your dog, Chewy is the place to go. Check out Chewy's Halloween Goody Box, which includes top-rated toys, a Halloween bandana, and more. Not only are these treats adorable and festive, but they're also high-quality and vet-approved. Get ready to spook up your furry friend's life with Chewy's amazing sale items, offering up to 40% off select merchandise. Oh, but it doesn't stop there – at checkout, you can score an extra 30% off your purchase with coupon code.
Walmart: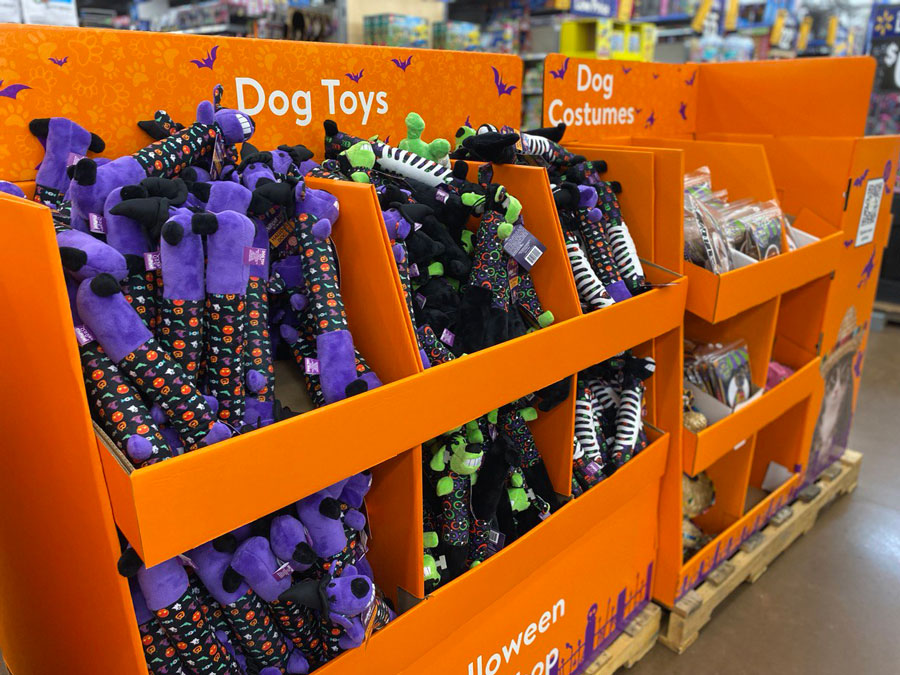 Walmart is a treasure trove of delightful treats and toys for your four-legged companion. What are good dog treats to buy at Walmart? Whether you're in the mood for bones, cookies, or other Halloween favorites like Boo Bars from Blue Buffalo, Walmart has you covered. Don't forget to check out their selection of pet toys that are sure to keep your furry friend entertained.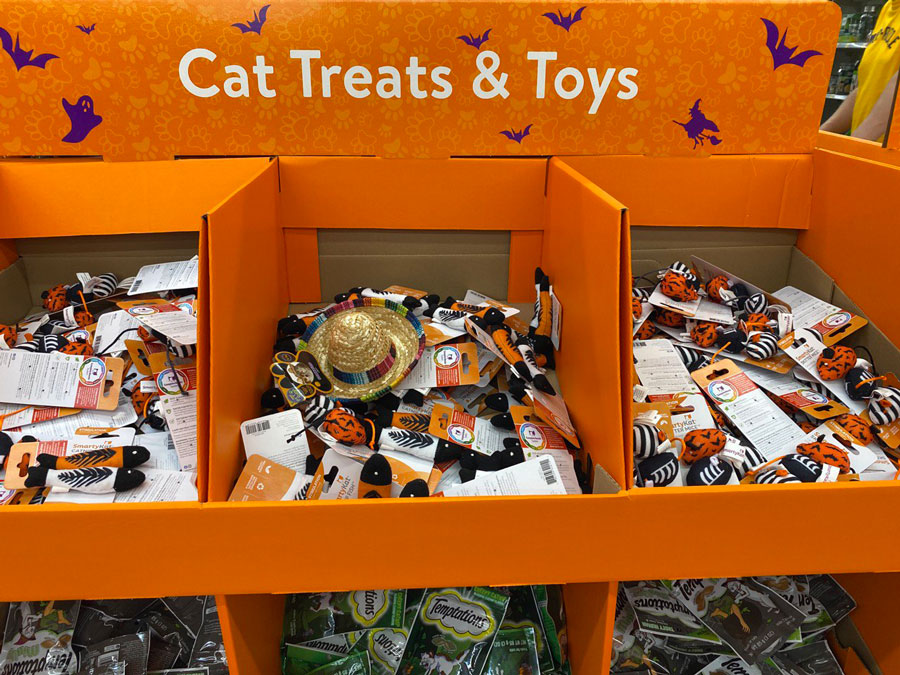 And if you're looking to save some money, take advantage of Walmart's flash picks sale where you can get up to 65% off select items. Plus, with free delivery on orders over $35, stocking up on your dog's favorite snacks has never been easier or more affordable.
Petco: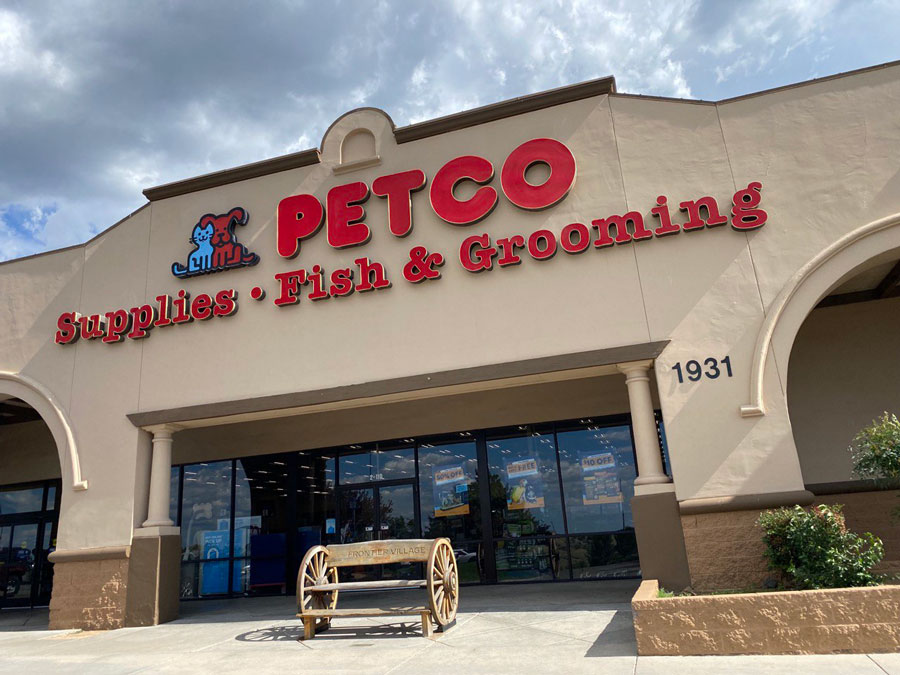 Petco makes trick or treating a breeze with their fantastic selection of Halloween dog treats. From bones to cookies and other favorites, you'll find plenty of options to spoil your pet.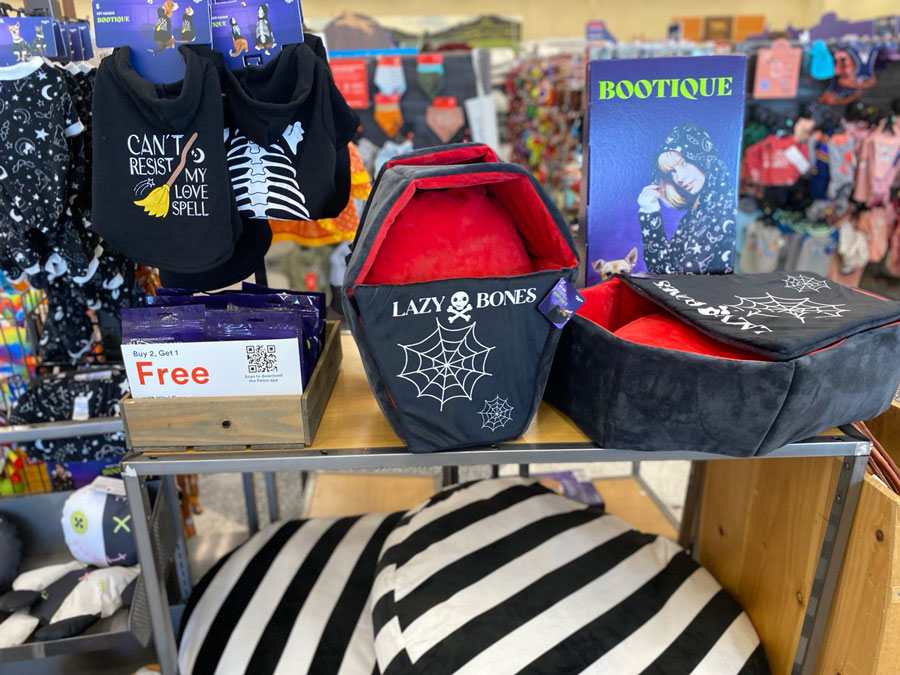 And if you're looking for toys to accompany those treats, Petco has you covered there too. Don't miss their Halloween Shop for all your pet's spooky season needs.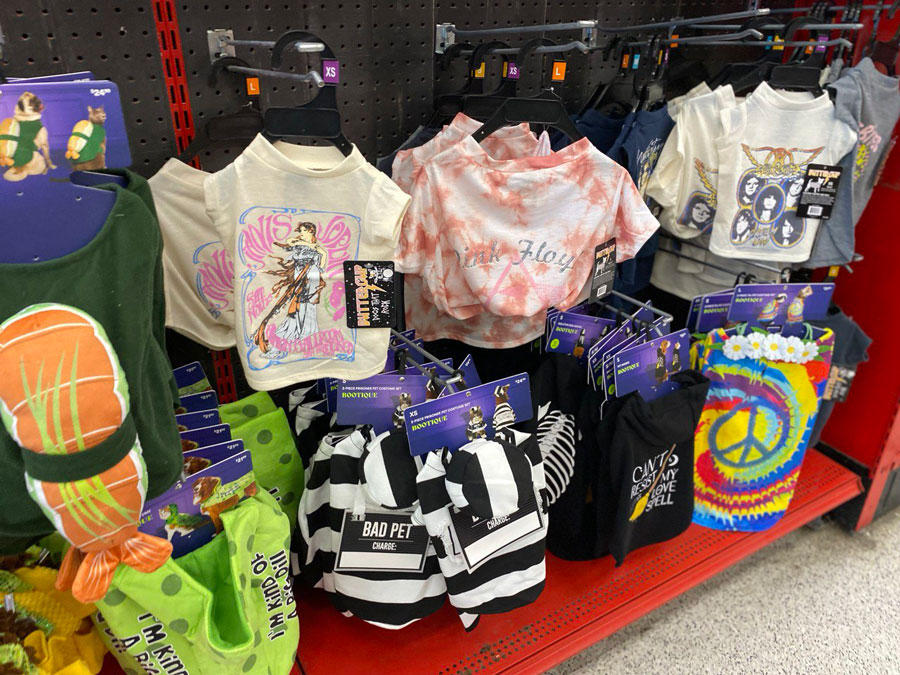 Apart from treats, you can also dress your furry friend up with some spooky costumes. And with their current Buy 2, Get 1 Free offer, you can dress up your pet squad without breaking the bank.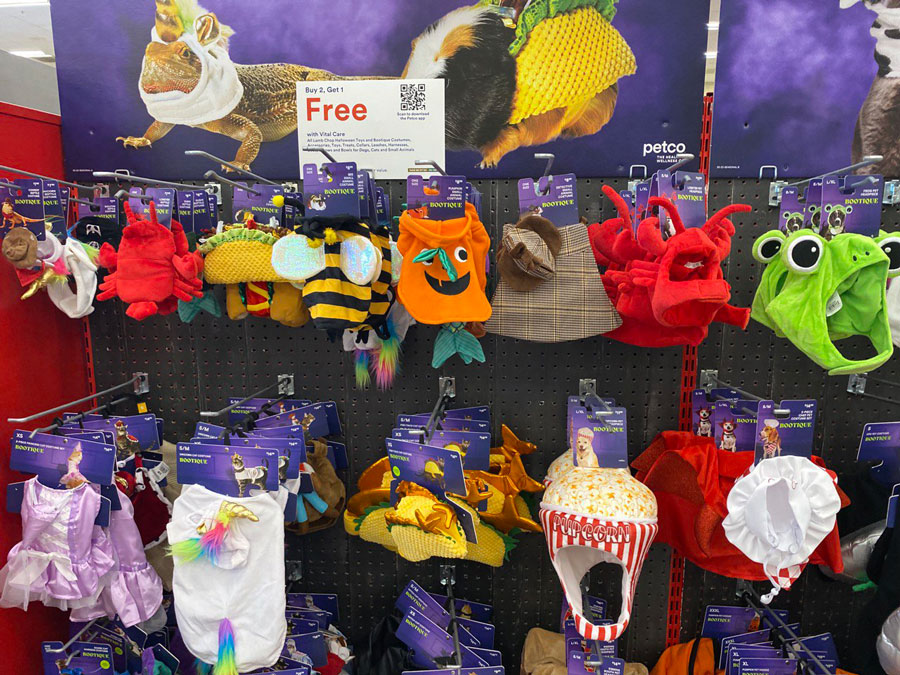 From cute pumpkins to scary monsters, there's a wide range of options to choose from.
PetSmart: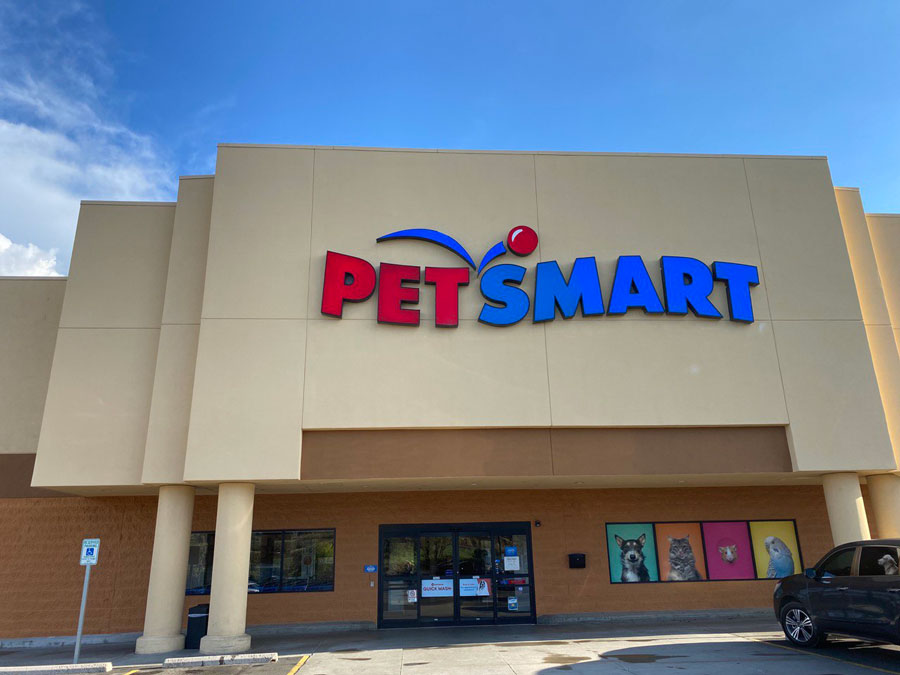 What does PetSmart do for Halloween?Celebrate the spooky season in style with PetSmart's impressive array of Halloween pet costumes, toys, treats, and tank decor. Whether you have a dog, cat, fish, reptile, or small pet, PetSmart has the perfect supplies to make your pet a part of the Halloween fun.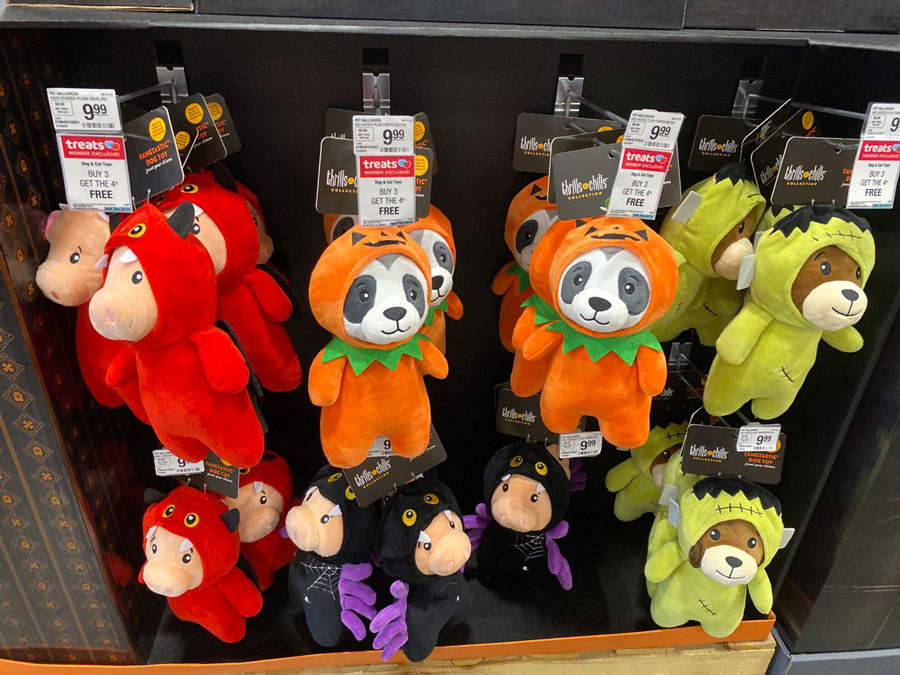 As pet owners, it's only natural that we want to spoil our furry friends every chance we get. And what better way to do that than by treating them to some delicious Halloween-themed treats? Here are our top picks from Chewy for this spooky season:
Chewy Goody Box Dog Halloween Treats, Toys, & Bandana:
The Halloween Goody Box from Chewy is a fantastic choice for stocking up on spooky toys and treats for your dog. Inside, you'll find top-rated toys, a selection of treats, a Halloween bandana, and even some fun activities and tasty recipes. It's a one-stop shop for a howling good time!
The Lazy Dog Cookie Co. Muttster Mash Pup-PIE Dog Treat:
This pie-shaped treat made from pumpkin, peanuts, and ginger is a hit with pups and is vegan-friendly, ensuring your furry friend enjoys a guilt-free Halloween.
Zuke's Mini Naturals Pumpkins Turkey & Pumpkin Recipe:
These bite-sized treats, featuring real turkey and pumpkin, are perfect for training and contain fewer than three calories each.
Old Mother Hubbard Fall Favorite P-Nuttier Crunchy Dog Treats:
Crafted with real peanut butter and molasses, these crunchy treats are great for dental health and digestion, thanks to the addition of apples and carrots.
Three Dog Bakery Classic Cremes Carob & Peanut Butter Treats:
Slow-baked with festive ingredients like carob powder and real peanut butter, these treats are free from fillers and artificial preservatives.
RELATED: Petsmart vs Chewy: Which Pet Store is the Best Choice?
This Halloween, don't forget to include your furry friend in the festivities with these delightful treats and toys. Whether you choose Chewy, Walmart, Petco, or PetSmart, there's a Halloween surprise waiting for every pet.