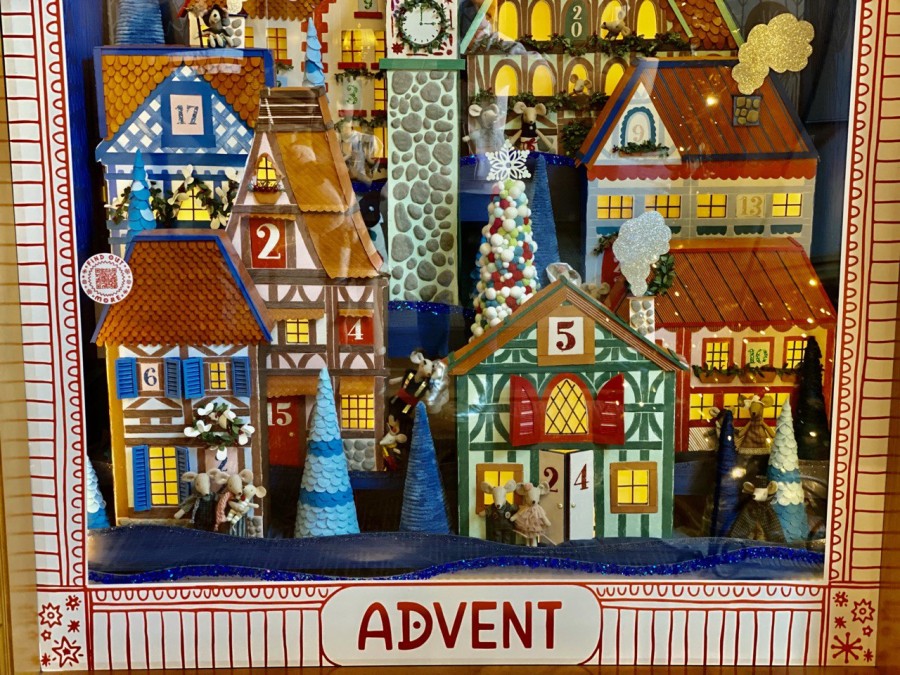 Get ahead of the game and secure a popular advent calendar now, before it's too late. Don't wait until December and risk missing out – these highly sought-after items sell out fast. It's never too early to add one to your cart, even if it's still a few months before the holidays.
You should be ready to spread some holiday love to your furry friends with pet advent calendars! These calendars are filled with the best treats for pets, guaranteed to make their tails wag with joy. Every day until Christmas, your furry friends can enjoy a tasty surprise from their very own advent calendar.
Not only are these calendars a treat for your pups, but they also add a fun and festive touch to your home decor. With their colorful and eye-catching boxes, they make great displays for the holiday season. And if you're looking for the perfect gift for your furry friend, these advent calendars are a great choice.
What should you pay attention to when choosing an advent calendar for your pet?
Duration: Find an advent calendar that matches the number of days leading up to your desired holiday celebration. Options typically include 25, 24, 12, or 8 days.
Contents: Most pet advent calendars provide daily treats, and some even include toys or chewers. Ensure the items are suitable for your pet's size and check the ingredients for any potential sensitivities.
Calories: Be mindful of the calorie content in edible treats. While small treats may only have a few calories, larger items like bully sticks and cookies can be higher. Adjust your pet's food intake accordingly to maintain a healthy weight.
Can't decide which advent calendar to choose? Don't worry, we've got you covered. Take a peek at our selection of pet advent calendars for 2023 and make this holiday season extra special for your furry companions.
Are Pet Advent Calendars Safe?
Discover the safe and delightful way to treat your furry friend this holiday season. While many options are safe for puppies, it's important to be mindful of their size. Advent calendars filled with mini toys are ideal for small dogs, but can pose a choking hazard for larger breeds. If your chosen calendar includes nutritional supplements, always follow the recommended dosage to ensure your pup receives the right amount.
Where to Buy an Advent Calendar for Pet?
Man's best friend deserves to be pampered this holiday season, and these customizable puppy calendars are the perfect gift for the dog who has everything. Some include toys, others contain bones or treats, but all of them will appeal to your pet.
There are many options for searching. Start with your local store and then browse the most common places like Amazon, Petco, Chewy or PetSmart. The key here is to find something your furry friend will love at the best price.
Amazon usually offers low prices, but with Chewy coupons, you can get the same advent calendar for less. Petco also offers discounts, but in our opinion, Chewy is a little cheaper.
Discover the safe and delightful way to treat your furry friend this holiday season. All of advent calendars are crafted with delicious meaty treats and toys (only if you didn't make them yourself).
Costco Advent Calendar for Dogs
Indulge your pup with a delightful surprise every day! This advent calendar shaped like a gingerbread house is filled with 8 holiday-themed dog toys and 16 bags of delectable dog treats. From the moment you open the first door in December until Christmas day, your furry friend will be captivated by a month-long extravaganza.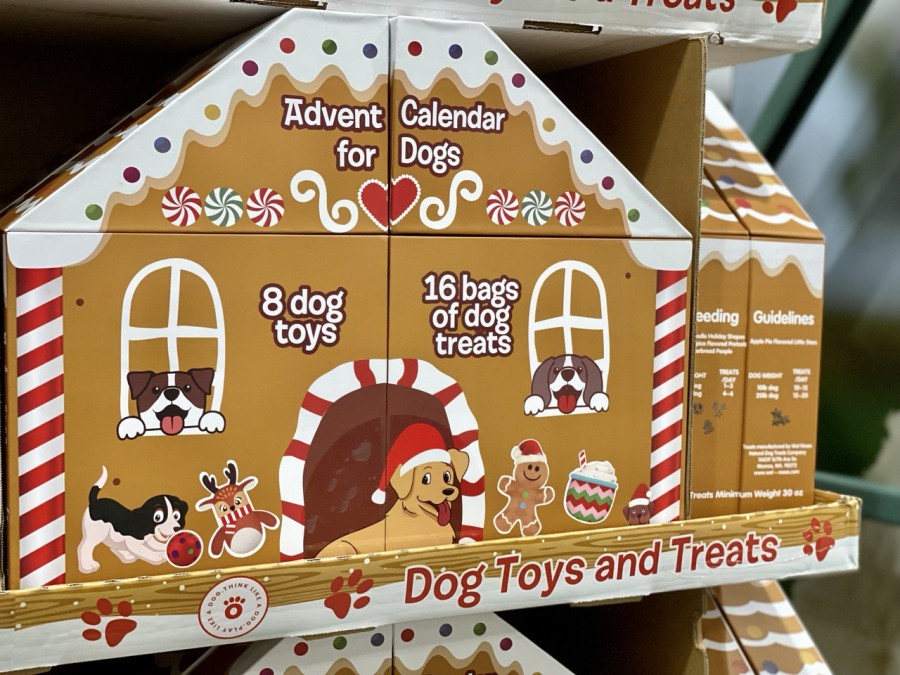 Featuring scrumptious seasonal flavors like pumpkin spice, snickerdoodle, gingerbread, and apple pie little star-shaped treats will have your pup eagerly awaiting each new day. And with a range of toys including balls and ropes, there's no telling what surprises await. Although not all the toys shown on the box are included, the element of mystery adds an extra touch of excitement.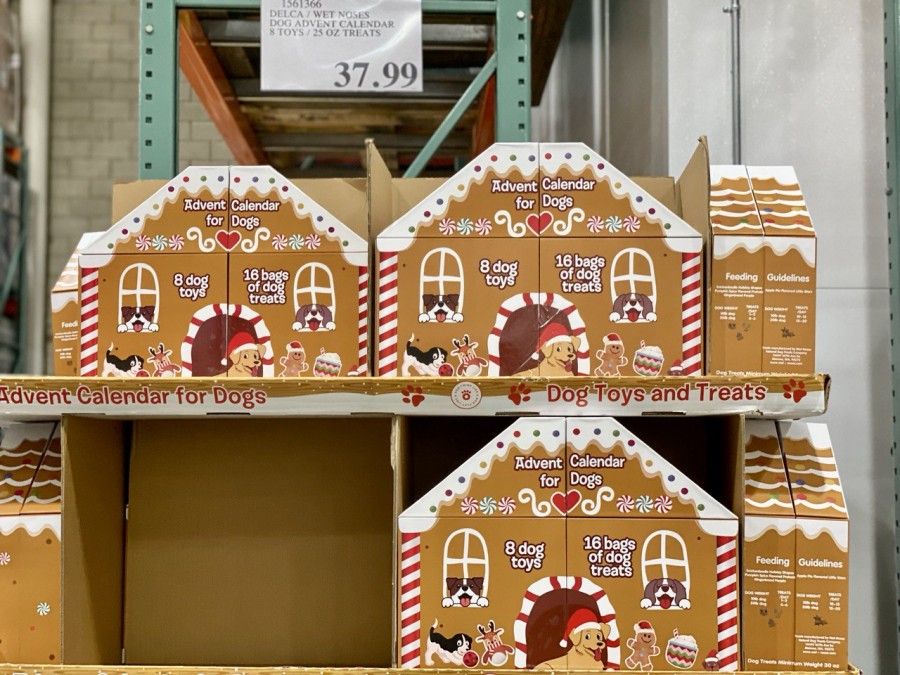 Available at Costco for $37.99, this advent calendar promises to keep you and your dog entertained throughout the holiday season. Rest assured, the treats are made in the USA and the toys are from China. Don't miss this great time for your furry companion!
Zippy Paws Holiday Advent Calendar for Dog
This big set includes 12 squeaky holiday Miniz, including never-before-seen characters. Celebrate the 12 days of Christmas with a new toy every day!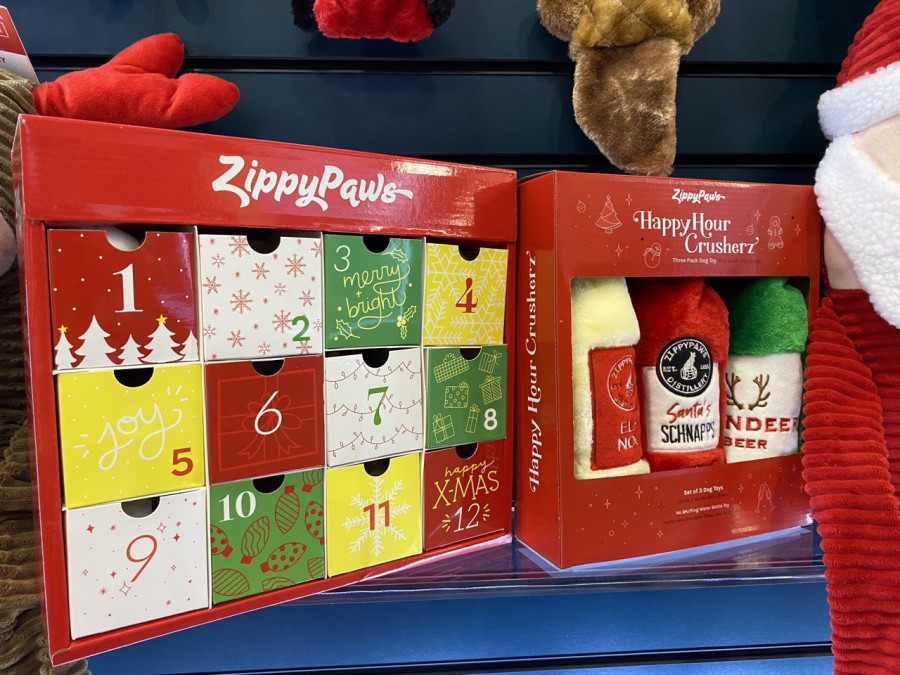 For a limited time, this advent calendar is available for $40.99-$64.99. It is worth noting that this same calendar is much more expensive on the official website. We know how much our dog loves Zippy Paws toys, so we made sure to include this advent calendar on our list.
Don't miss this special offer. Get an unforgettable holiday surprise for your furry friend!
Himalayan Pet Supply Best Friend's Advent Calendar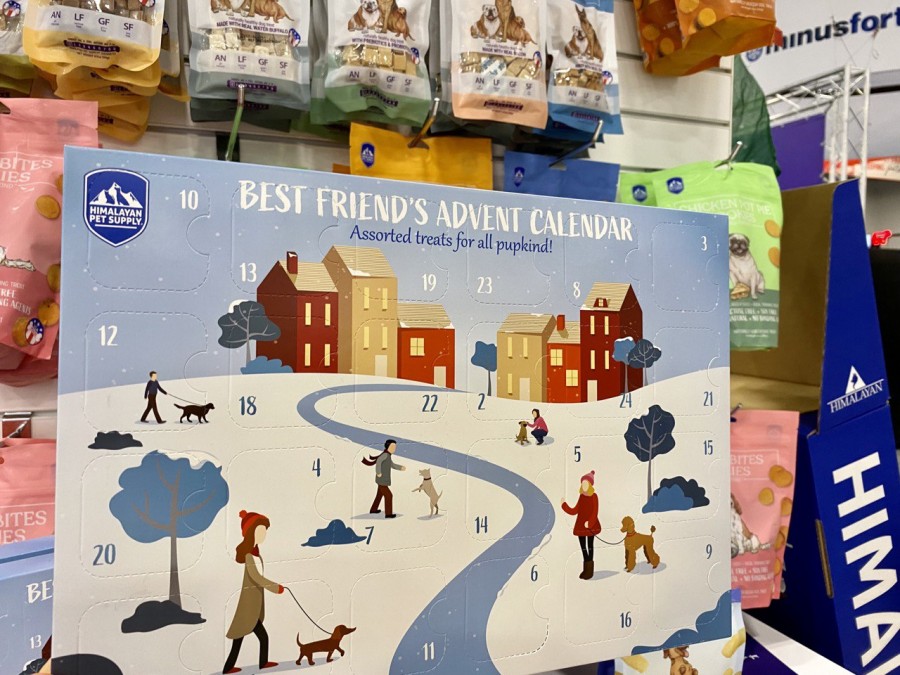 Introducing the ultimate advent calendar from Himalayan Pet Supply, designed to bring 24 days of pure joy to your beloved pet. Packed with 24 mouthwatering treats specially tailored to cater to all dogs, naughty or nice. Don't miss out – get yours today for just $17.99, exclusively at Amazon, Chewy or Petco.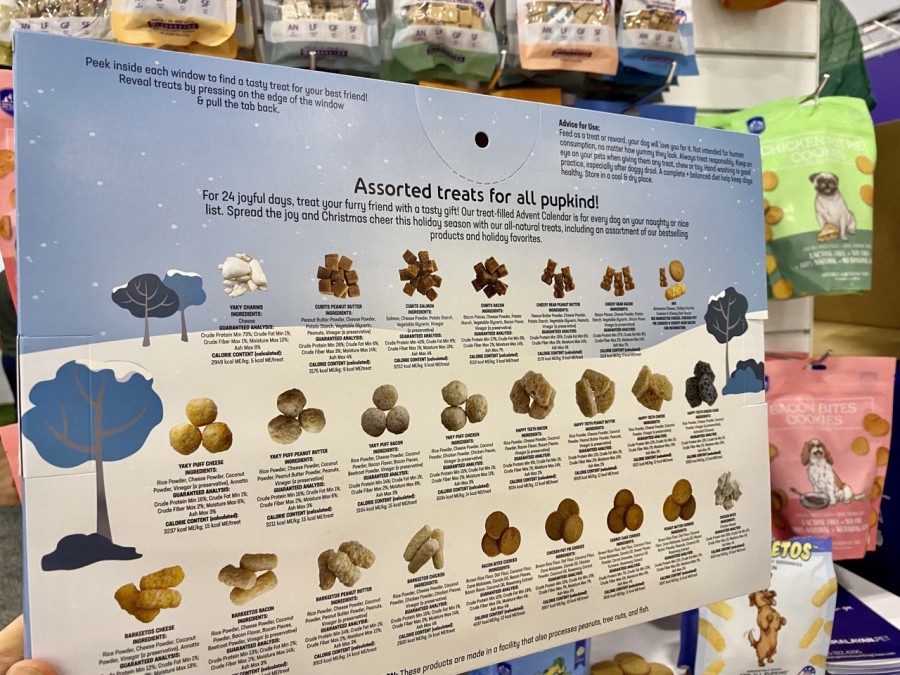 Delight your furry friend this Christmas with a delightful selection of all-natural treats, featuring Himalayan Pet Supply's top-selling goodies as well as seasonal favorites like pumpkin and sweet potato. Spread the joy and embrace the holiday spirit!
The Grinch Advent Calendar for Dog and Cat
Make this holiday season extra special for your furry friends with these dog and cat advent calendars! Each packed with 12 adorable toys and accessories, these calendars are guaranteed to bring joy, excitement and lots of tail-wagging fun. It's so amazing that even the Grinch can't resist joining in the fun!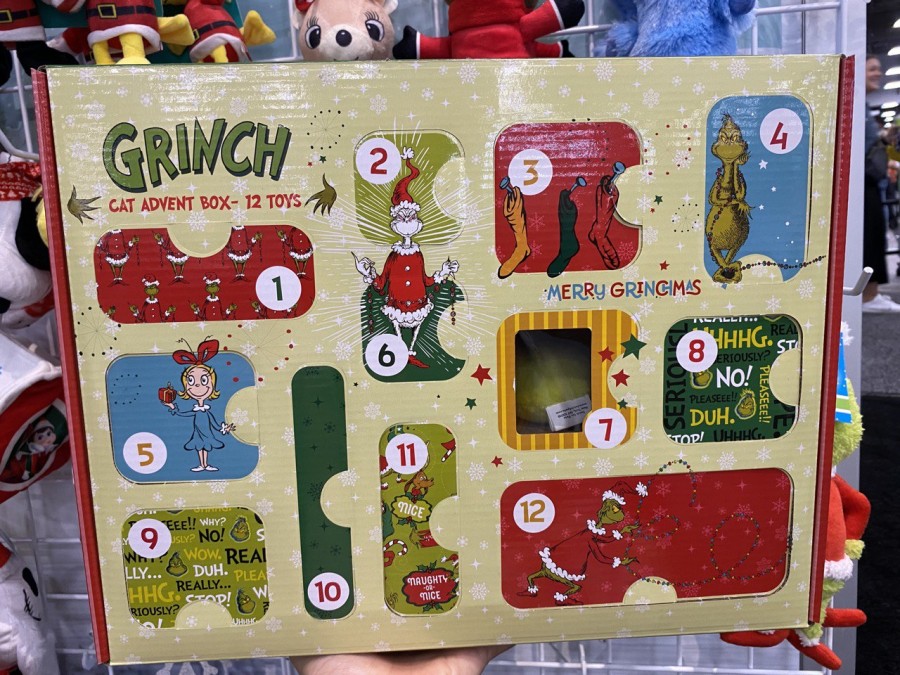 Inspired by How the Grinch Stole Christmas!, each day opens to reveal a new surprise, from Grinch-themed tennis balls to adorable plush toys and rope toys.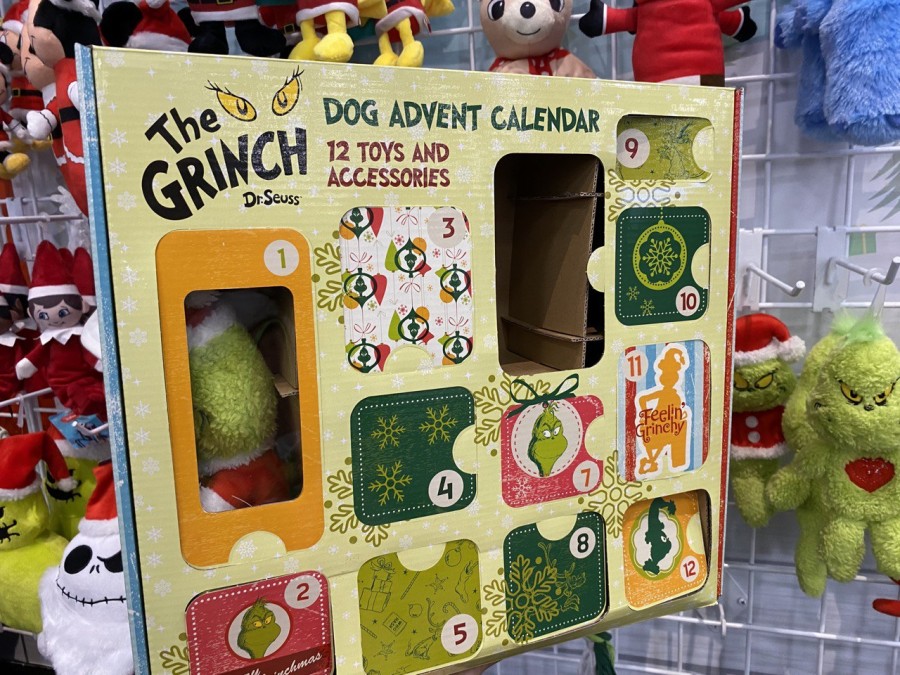 These advent calendars can be ordered now for $32.35 exclusively on Amazon. Your furries will be delighted with all 12 Grinchy surprises, including a cute bandana. Don't miss this holiday treat for your pet!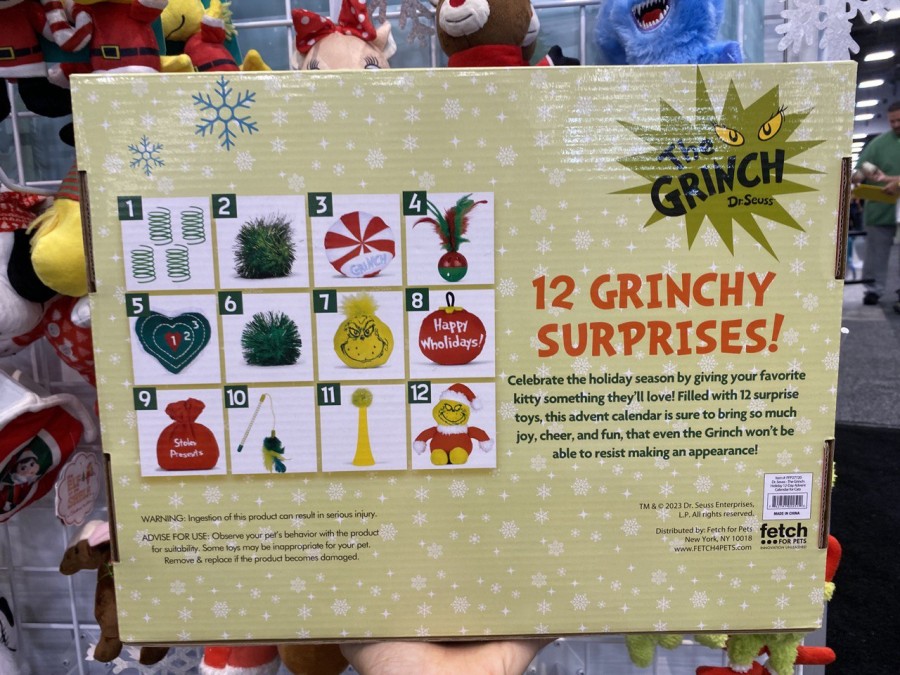 In conclusion, pet advent calendars are the perfect way to share the holiday cheer with your furry friends. Whether for a gift or just to have around your home, pet advent calendars are an excellent option that puts a festive spin. Not only will these special calendars bring plenty of smiles to your family, but they'll also have your pet jumping for joy each day they open a new surprise. Shop around today and find the perfect advent calendar for your much-loved family pet!