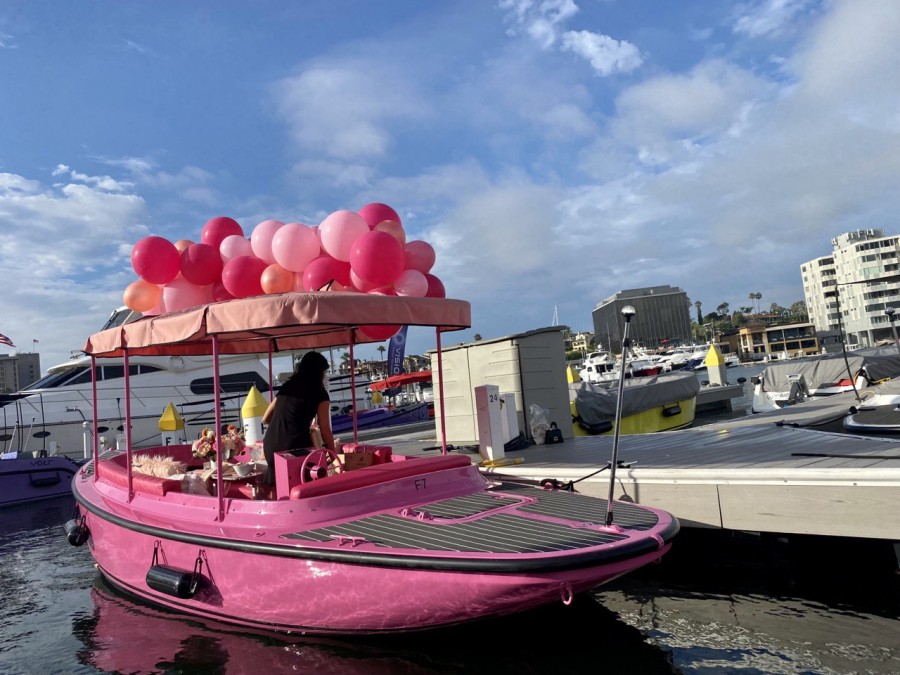 Discover the enchanting world of Newport Harbor from a new perspective as you embark on an electric boat adventure. These charming electrically-powered vessels, adorned with their distinctive awnings, offer a delightful way to enjoy the waters of Newport Beach. A scene buzzing with life, these boats, filled with people indulging in snacks and sipping wine, create a picturesque social hub that's even more numerous and noticeable than the grand yachts that encompass them.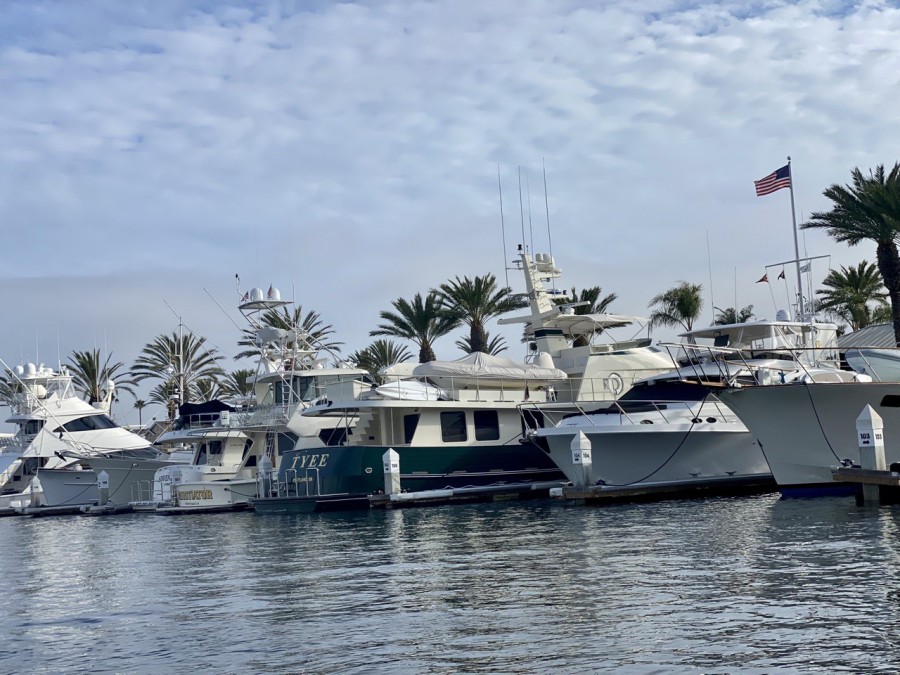 These compact, cute-looking boats, akin to spacious dinghies with roofs, feature a central tray table perfect for hosting food and drinks. They've become a harbinger of casual water-bound gatherings, akin to the bustling bicycle scene in Hermosa and Manhattan Beach. Revelers are seen leisurely navigating the harbor, often with no particular destination in mind, immersing themselves in a day of enjoyment fueled by great food, drinks, and laughter.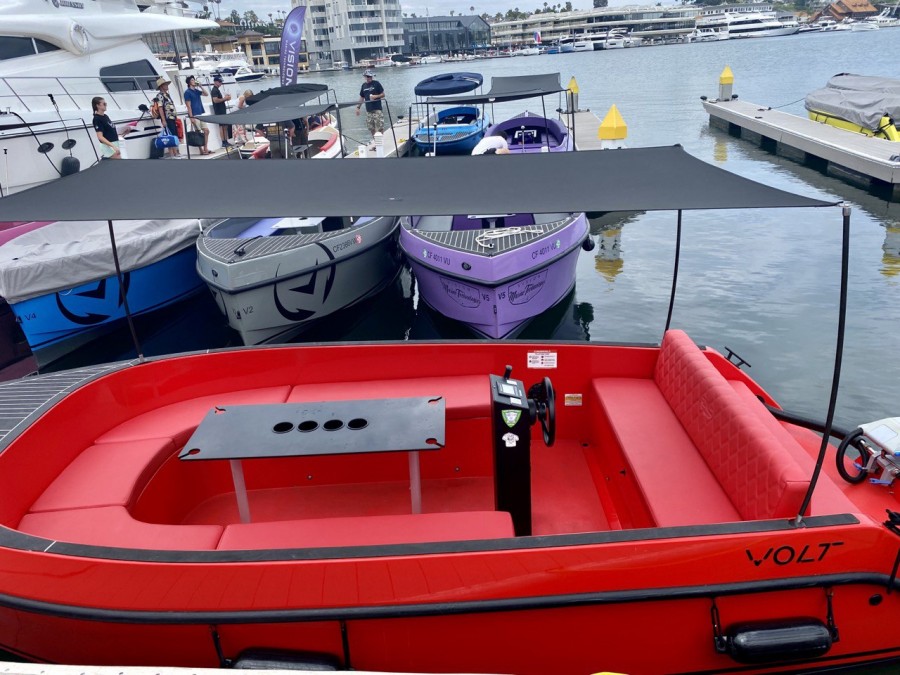 For the longest time, I believed that participating in this Newport tradition necessitated boat ownership or connections with boat owners. However, as I discovered, that's far from the truth. Electric Boat Rental in Lido Marina Village provides a cost-effective opportunity for everyone to join the aquatic merriment. Their fleet of multi-colored, brand-new Bombardier-manufactured boats can be rented for a reasonable rate of $95 per hour (with a two-hour minimum). With a capacity of up to 10 people, these boats make for an economical and exciting way to revel on the water, far surpassing the confines of a traditional bar setting.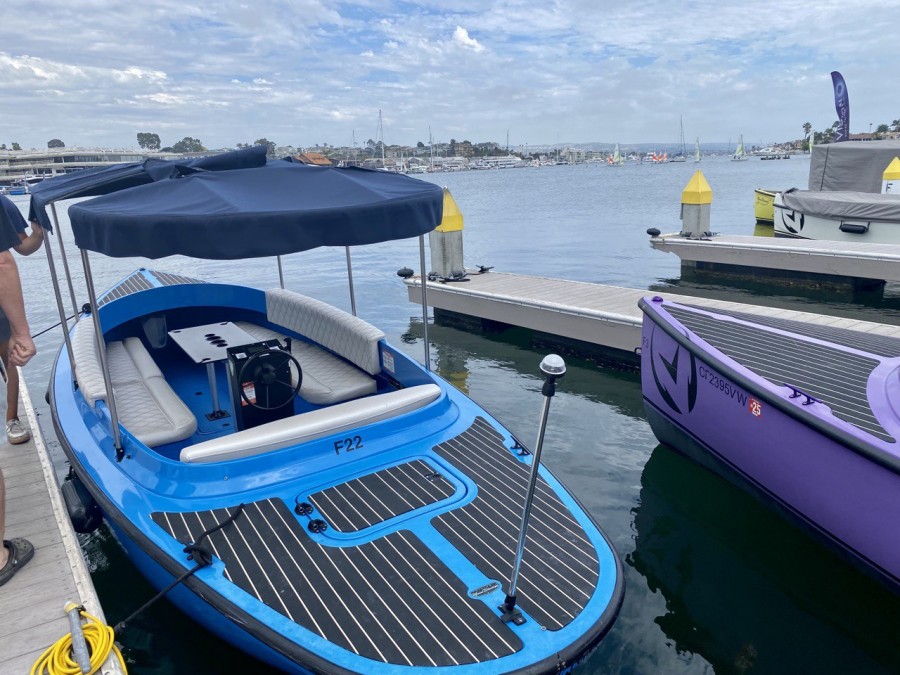 And the perks don't stop there. There's no need to hire a captain, and the boats' electric motor guarantees a smooth and eco-friendly journey. However, be sure to steer clear of larger vessels to avoid any accidental Rodney Dangerfield-esque moments from classic comedies.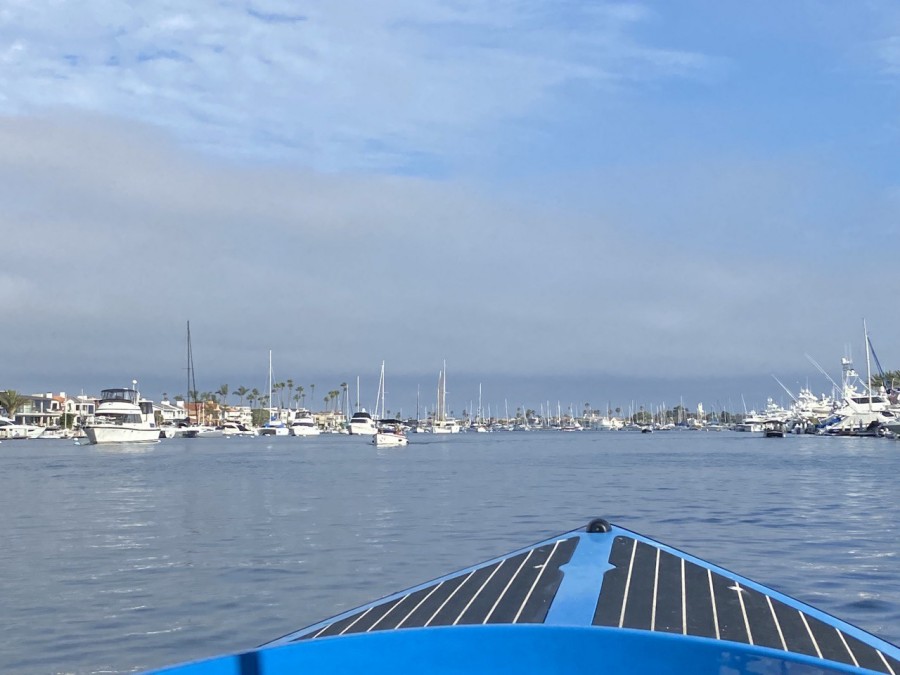 One aspect that's a must-know – never refer to them as "Duffys." Scott Tiernan, the proprietor of Electric Boat Rental, clarified this for me. While "Duffys" are a local brand, his boats hail from Bombardier. What is a Duffy boat? These vibrant, rainbow-hued boats ensure a memorable experience. Notably, the electric motor's efficiency extends beyond the water, lasting well into the moments spent reminiscing at the bar. How far can a Duffy boat travel? With a single battery pack, the smaller models of these eco-friendly boats can travel for 3.5 hours straight. While cruising along at an average speed just over 5 mph, you can expect to travel up to 17.5 miles (assuming there are no strong winds or currents to contend with). This impressive distance makes Duffy boats a great option for leisurely cruising on the water, whether you're exploring a nearby lake or sightseeing in a coastal town.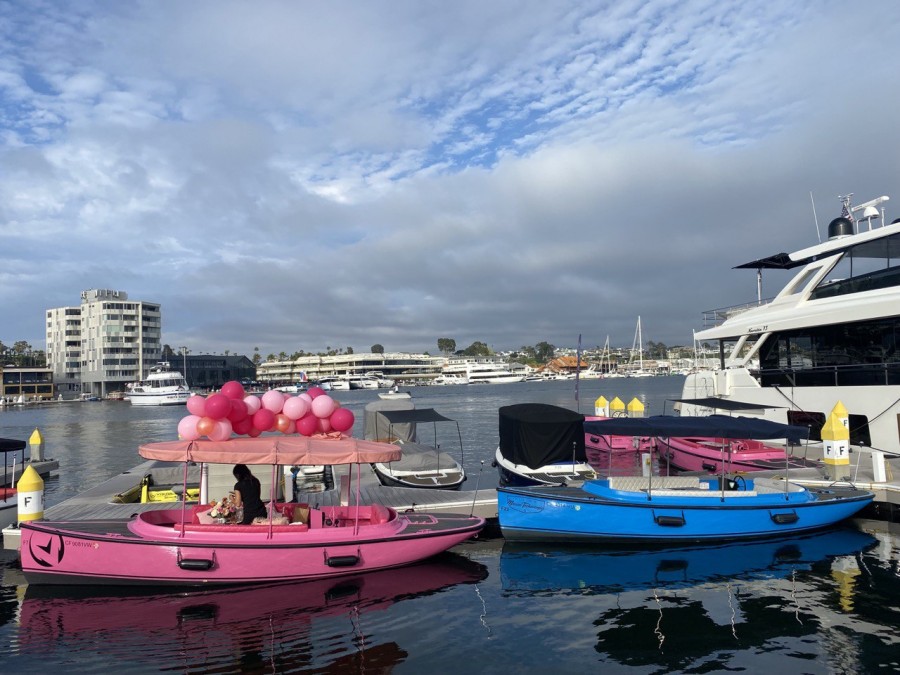 I had the pleasure of experiencing this unique journey aboard one of Tiernan's boats. Sharing cheese, crackers, and champagne with fellow passengers, I can attest to the fact that it's an invigorating yet relaxing escapade. It's an experience that fosters connections and camaraderie, allowing you to savor every sip and laugh.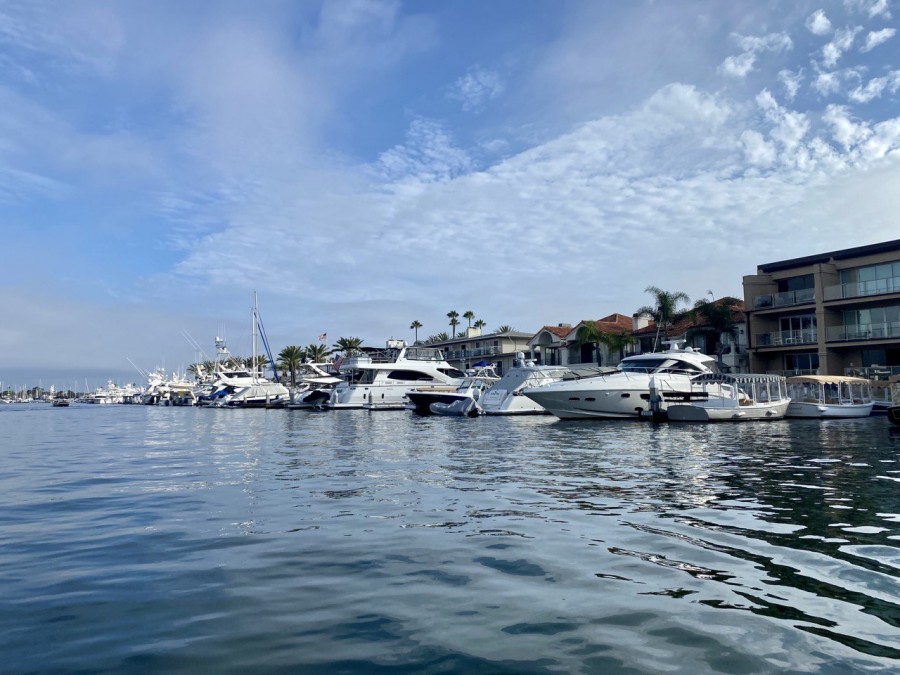 After years of visiting Newport Beach, this was the first time I genuinely felt like I was part of the scene. Amidst the picturesque setting, I was no longer an observer; I had seamlessly merged with the heart of Newport's lifestyle.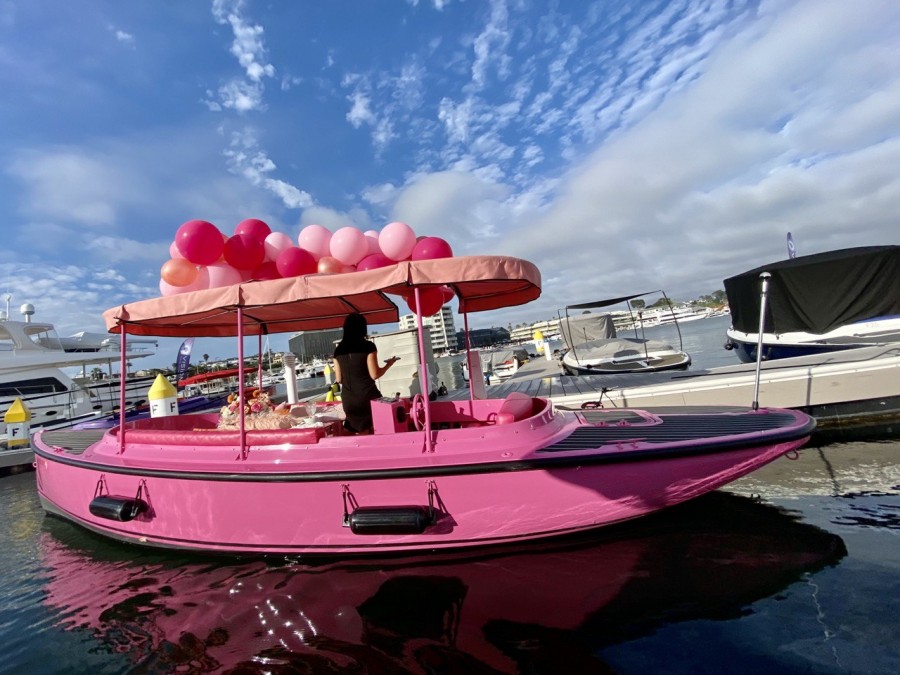 The aspect of food and drinks is completely customizable – bring your own treats from home, the store, or even from one of Lido Village's dining establishments. What do you take on a Duffy boat? Simple, easy-to-eat options like sandwiches and finger foods are a great idea, as the boat will be in motion and spills can quickly become messy. If you're in the mood for something a bit more indulgent, a charcuterie plate can be a delicious and easy choice. Just remember to pack a cutting board if you plan on slicing any meats or vegetables on board.
By thinking ahead and preparing simple snacks ahead of time, you can ensure a relaxing and enjoyable day on the water. For an elevated experience, dock at Lighthouse Bayview Cafe, where delectable treats can be brought directly to your boat, allowing you to continue your voyage while indulging in a delightful meal.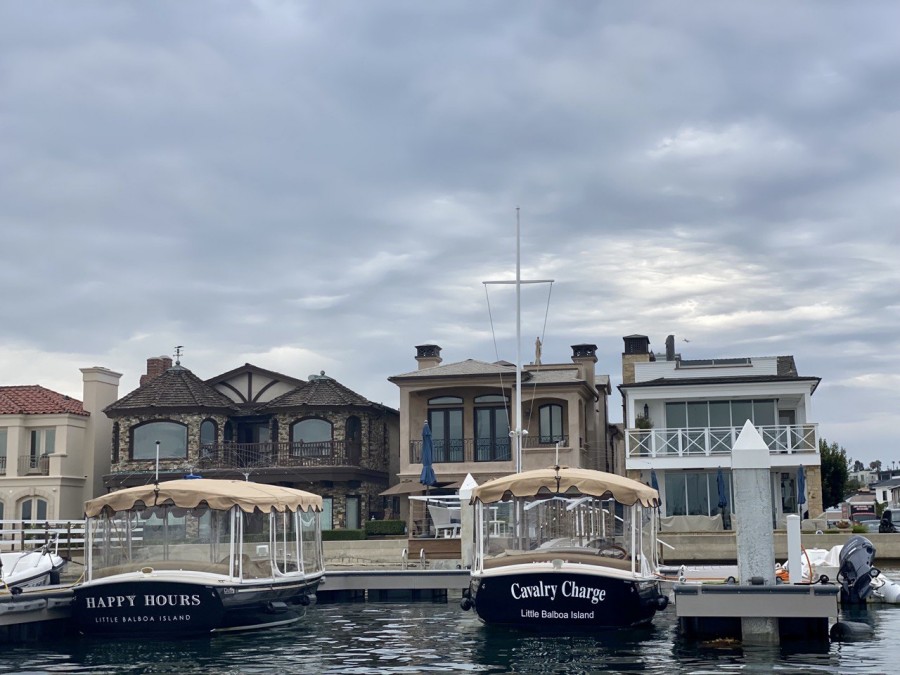 If you're looking to dive into this quintessential Newport Beach experience, Groupon deals offer a fantastic way to enjoy it without breaking the bank. With options like a 90-minute or two-hour electric boat rental for up to 12 people from Newport Fun Tours, you can save significantly while creating unforgettable memories.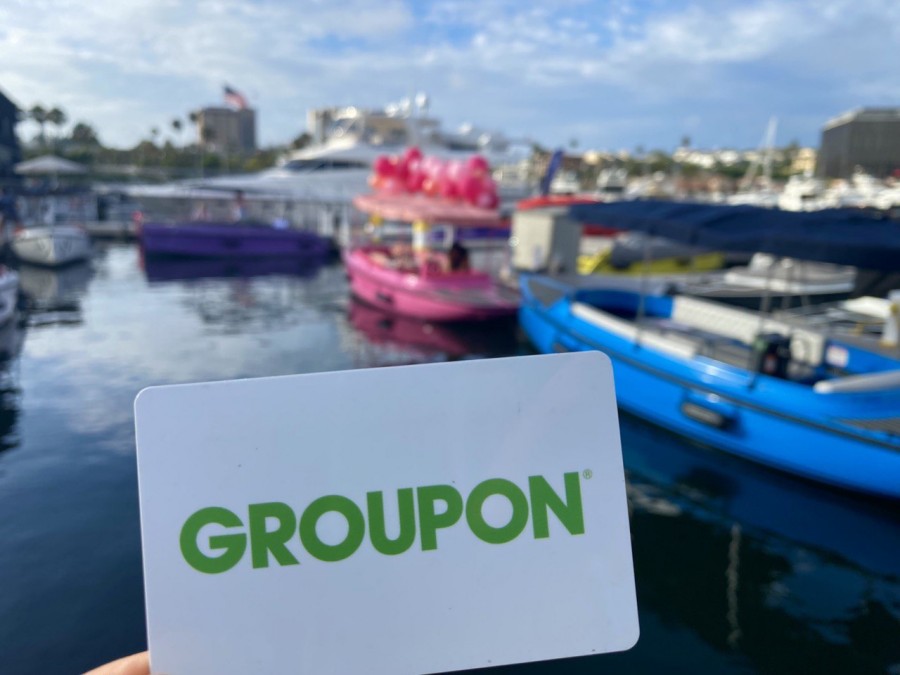 So, whether you're a local looking for a new adventure or a visitor seeking an authentic Newport Beach experience, electric boat rentals with Groupon deals promise a remarkable and accessible journey. Set sail, unwind, and soak in the beauty of Newport Harbor – all at a bargain price.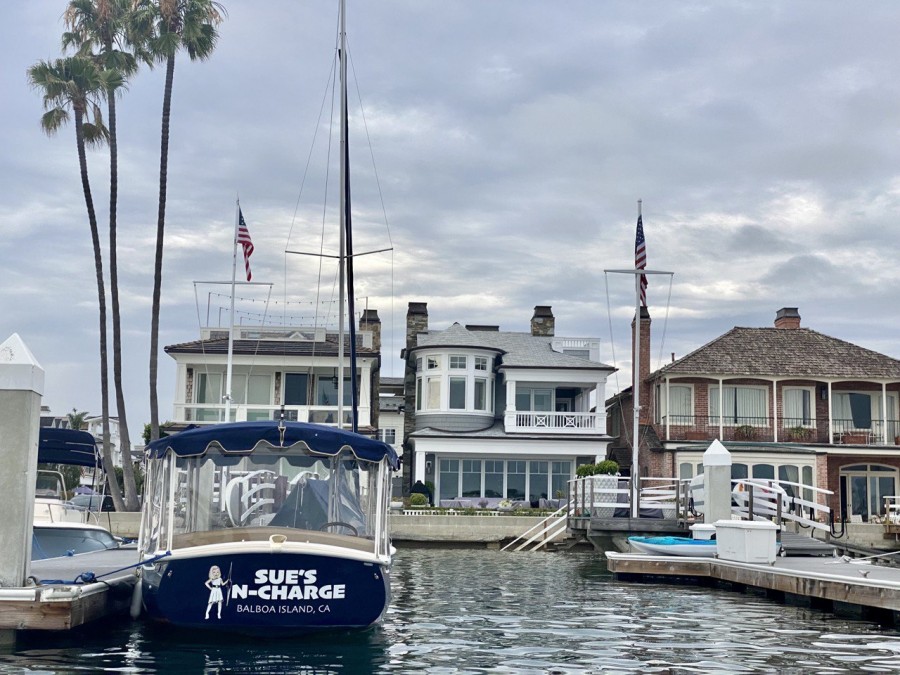 Groupon Deals for Electric Boat Rentals in Newport Beach:
– 90-Minute or 2-Hour Electric-Boat Rental for 8 or 12 People from Newport Fun Tours From $109.99
– Get 50% Off with Groupon Deal – $59 for 90-Minute Electric-Boat Rental from Newport Fun Tours ($135 Value) From $59
– 90-Minute or Two-Hour Electric Boat Rental for Up to 12 at Adventures Boat Rentals in Newport Beach (Up to 57% Off) From $59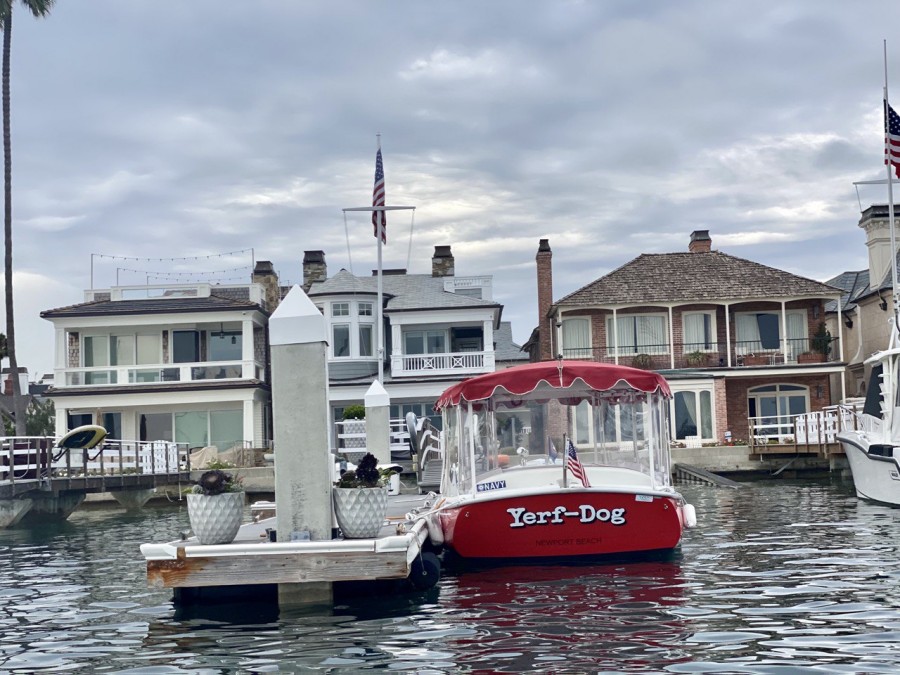 How to get discount from Groupon? As a Select member, you'll unlock exclusive savings on travels, events, and other fun deals that will make your wallet happy. For just $4.99 a month, you'll gain access to exclusive savings and deals that are not available to regular users. Does Groupon take 50%? Yes, that's right, Groupon offers up to a whopping 50% discount on local deals! Plus, with the promo code HEYTHERE, you can get an additional 30% off your local deals. Don't miss out on these amazing discount opportunities and start browsing Groupon today.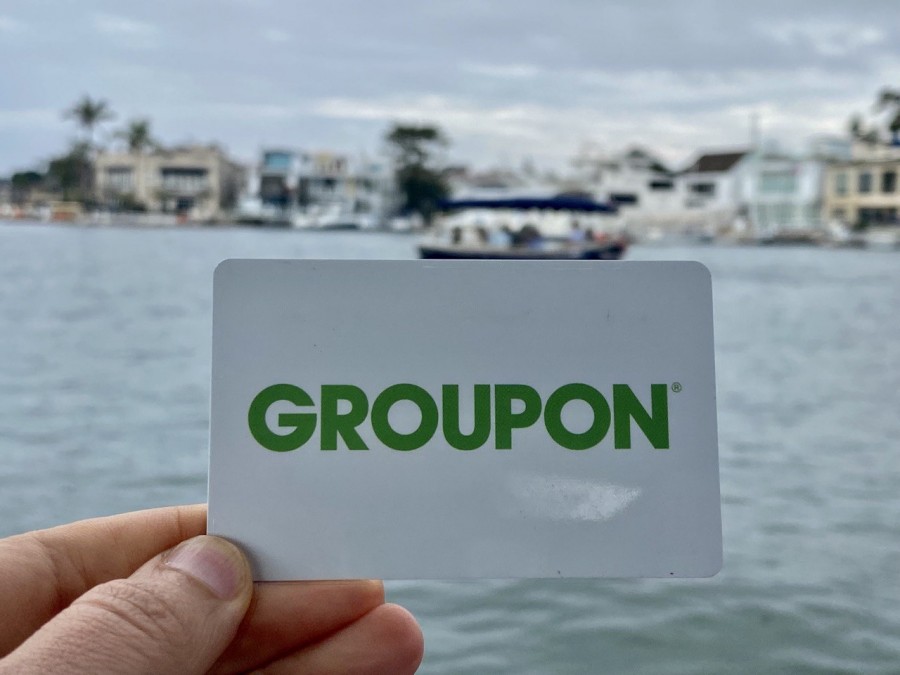 Experience the Electric Boat Adventure Today!
For those intrigued by this delightful opportunity, Electric Boat Rental awaits at 3424 Via Oporto, Suite 101, Newport Beach, CA. No boating license is required, as the boats maintain a leisurely speed of 5 mph. You can even set the ambiance with your favorite music by plugging in your smartphone. While reservations are recommended, they are not mandatory. Additionally, small dogs weighing under 25 pounds are welcome aboard.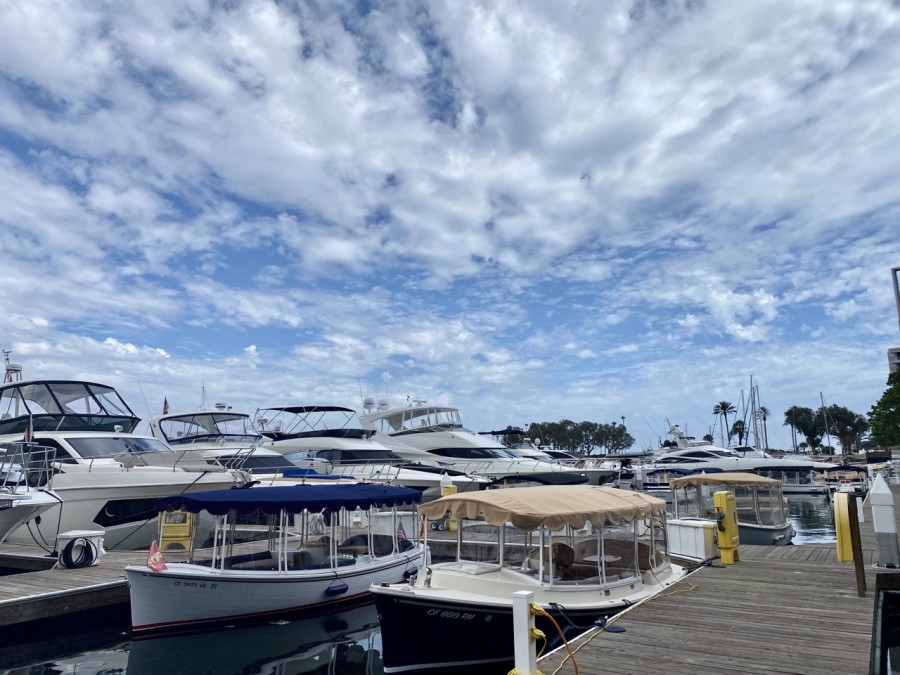 Parking options include valet services or garage parking ($6/hour, with the first hour free), as well as street metered parking. To learn more or book your electric boat experience, reach out to Electric Boat Rental at (949) 612-8248 or visit their official website, eboatsrental.com. The Newport Beach electric boat scene isn't merely about the vessels; it's about forging connections, relishing each moment, and creating cherished memories. Whether you're soaking in the picturesque surroundings, indulging in delectable treats, or simply basking in the company of your companions, these electric boats offer an experience that captures the essence of Newport Beach's vibrant lifestyle. So, grab your friends, hop aboard, and let the tranquil waters of Newport Harbor weave their magic as you enjoy the timeless allure of an electric boat adventure. Join the ranks of those who've discovered the joys of Newport Harbor's electric boat scene. See you on the water – don't forget to wave!