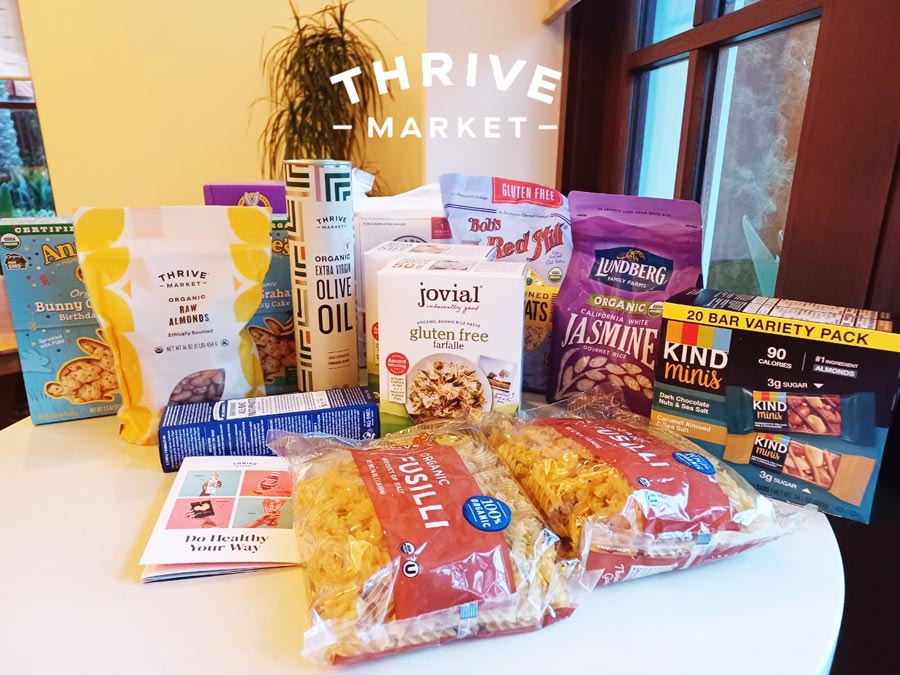 We all have to do grocery shopping and we all feel like it takes too much time sometimes, especially when we have a very busy week. I have always wanted to find some food delivery service so I could save time and get my favorite organic food delivered right to my door. Last week I placed my first Thrive Market order and I want to share my honest opinion about it.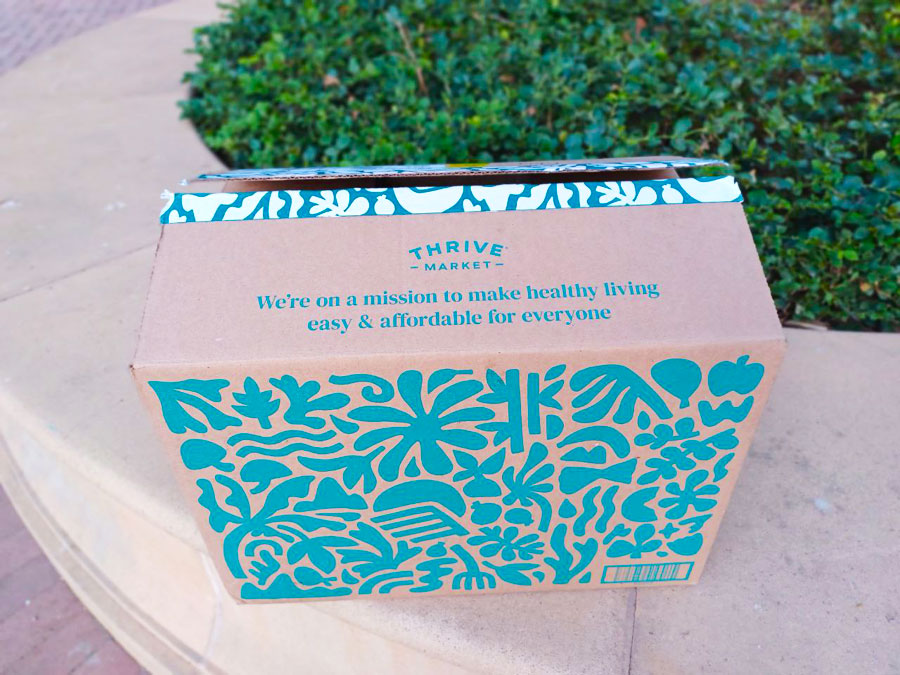 I heard about Thrive Market from my friend who made a year subscription with them, and she said that it's very convenient to order from Thrive Market and the prices are cheaper than those charged by most grocery stores. I wanted to try it too, but decided not to commit myself to the whole year of product delivery. There are 2 types of Thrive Market membership: annual Thrive Market membership costs $5 a month while monthly Thrive Market membership costs $12 a month. I opted for monthly payment to see how it goes.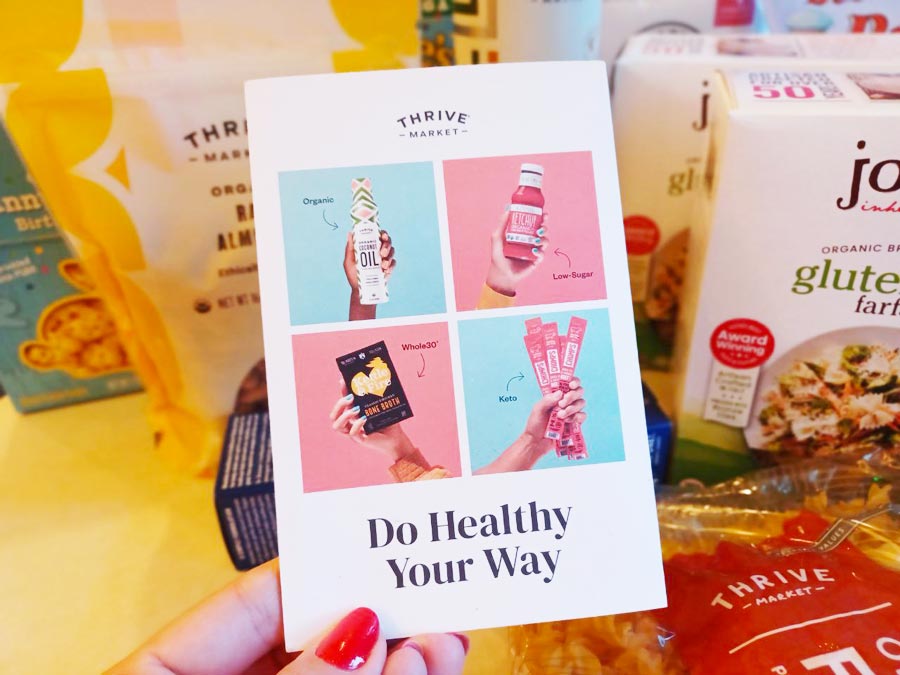 What's unique about Thrive Market is that first you need to join them and pay membership price. I was a little perplexed that I was required to proceed to payment before choosing any products. But once I paid my monthly membership, I got access to a selection of products and started filling my virtual shopping card with products I typically buy at the grocery store.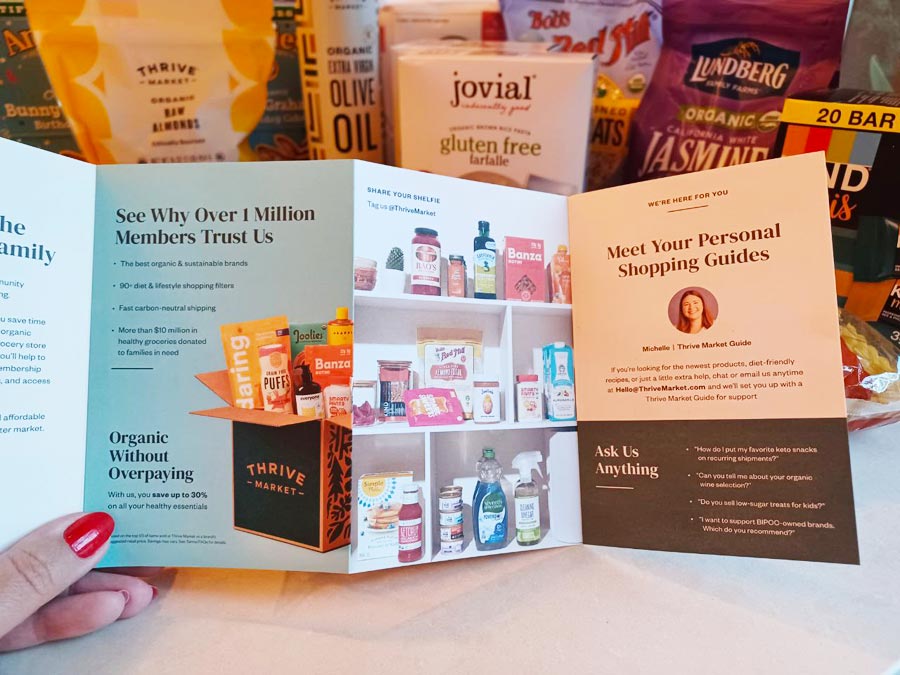 My choice is organic and sustainable products, so I often shop at Whole Foods Market. My goal is to find an online store where I would be able to get the same products or their analogs, ideally at a cheaper price. And it seems that Thrive Market meets all these criteria. Not only do they offer access to the best organic products but they also savings up to 30% on your order at Thrive Market.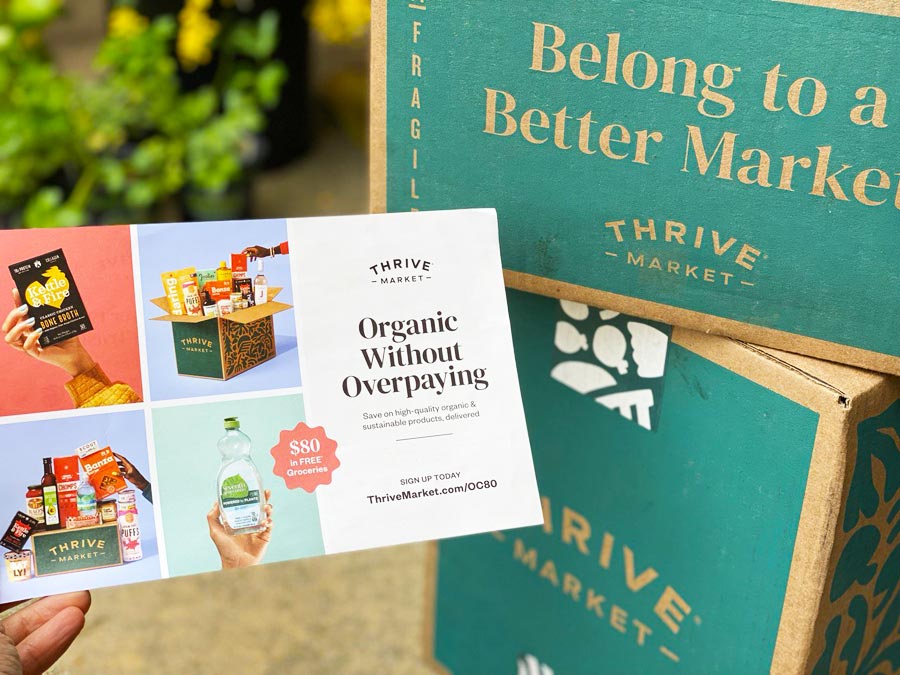 How is it possible? Thrive Market offers daily deals along with free gifts for their members, making grocery shopping fast and convenient. I save time and gas by staying at home and getting high quality products at a lower price. This is definitely worth $12 a month I am going to pay for my membership. By the way, you can cancel your yearly membership anytime and switch to monthly orders any time. For your convenience there is Autoship delivery you can schedule to get your favorite products on a regular basis. You can also terminate Autoship any time and place a one-time order whenever there is a need for it.
Since Thrive Market is new for me, I placed my order to find out whether their prices are as good as they say. Here is the list of groceries I bought at Thrive Market.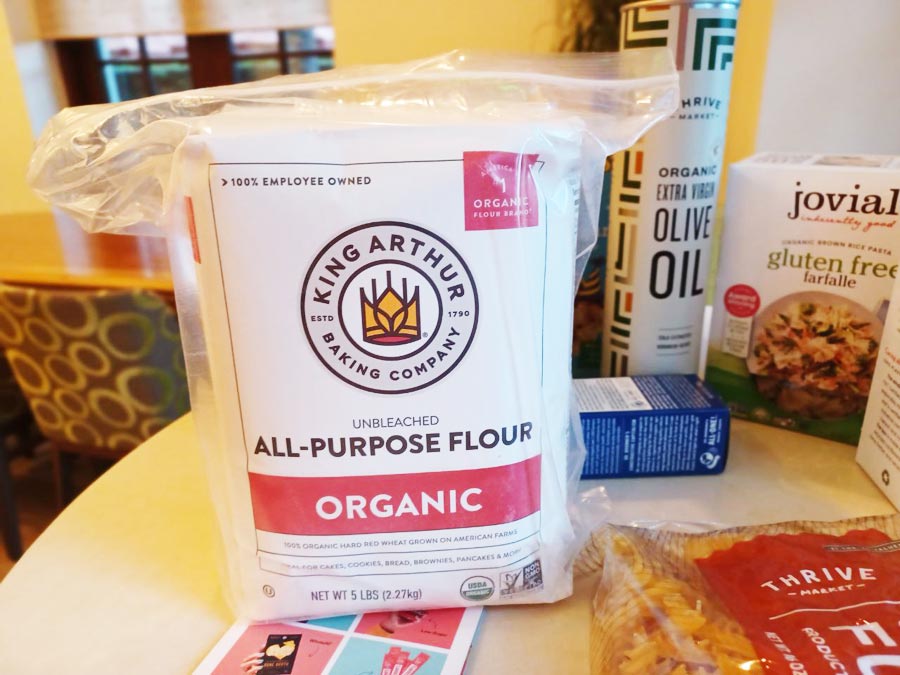 Organic All-Purpose Flour 1 bag for $8.99 instead of regular price $9.99.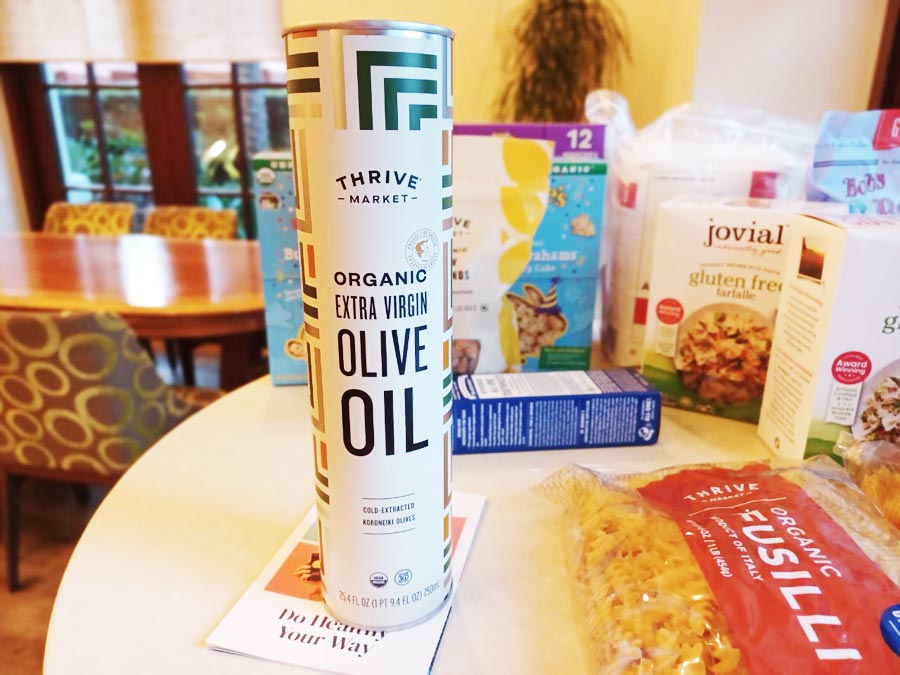 Organic Extra Virgin Olive Oil was twice cheaper the original price – $15.19 instead of $32.49 which made a great deal.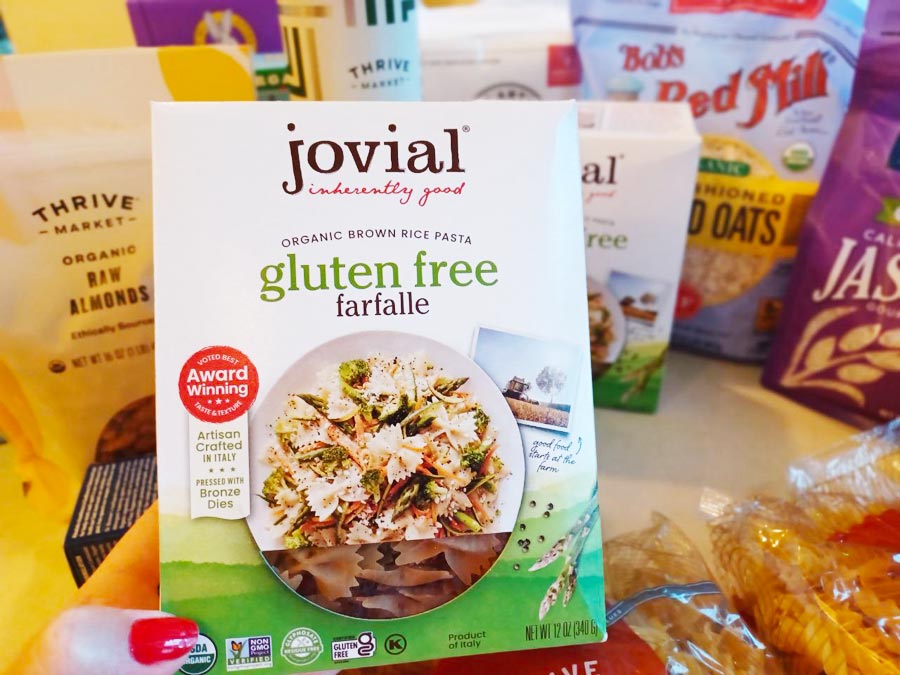 Organic Brown Rice Farfalle (2) for $4.55 versus $6.25 of the initial price.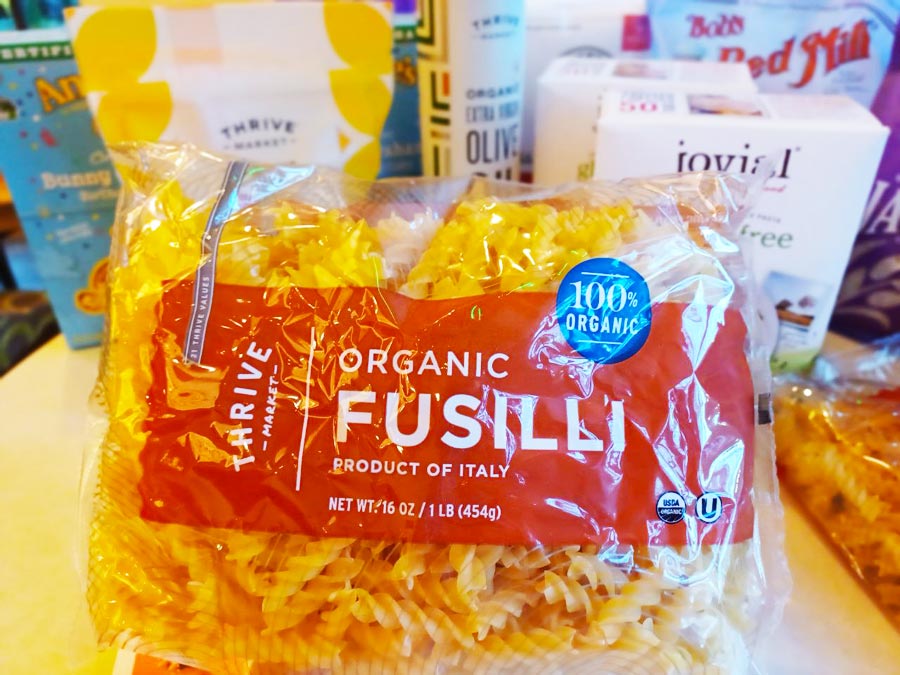 Organic Fusilli (2) for $2.24 instead of $4.49.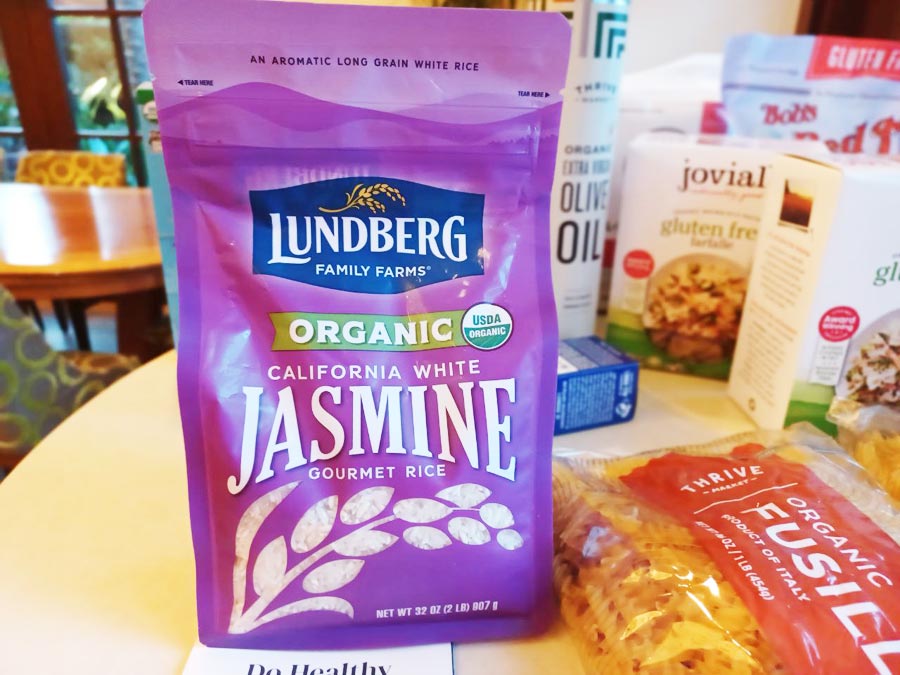 Organic California White Jasmine Rice (1 bag) cost $7.29 while the original price was $10.59.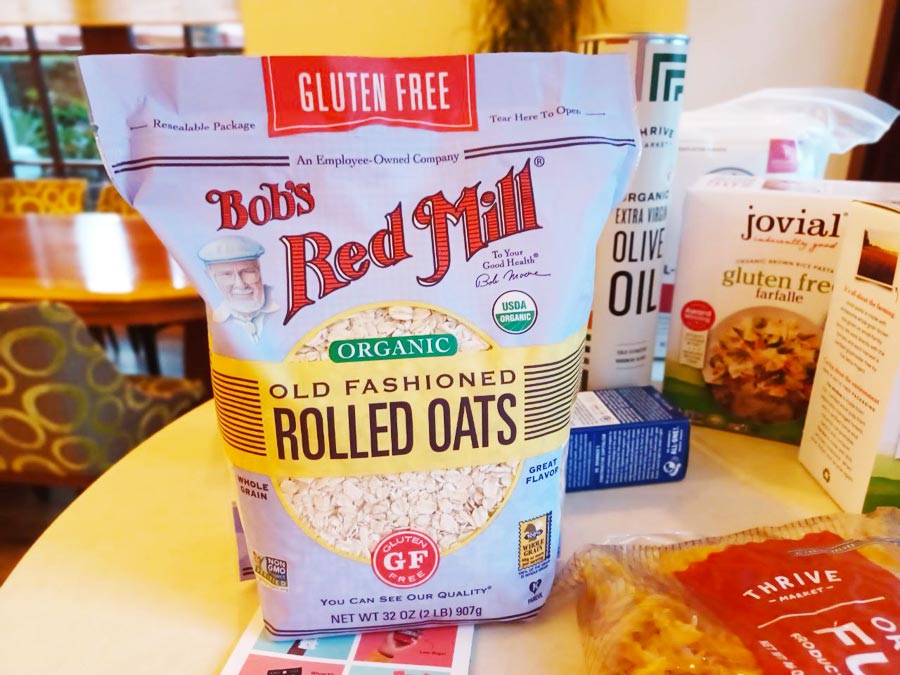 Gluten Free Regular Rolled Oats (1 bag) for $7.29 versus $10.59 of its initial price.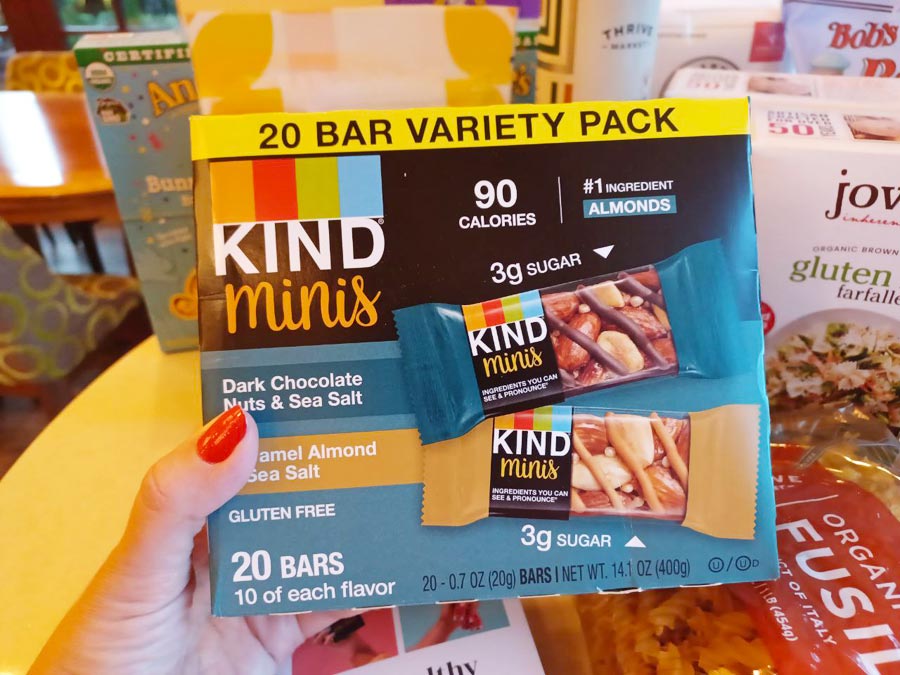 Mini Bars, Dark Chocolate Nuts & Sea Salt, Caramel Almond & Sea Salt ( 20 bars in a pack) for $13.76 instead of $16.49.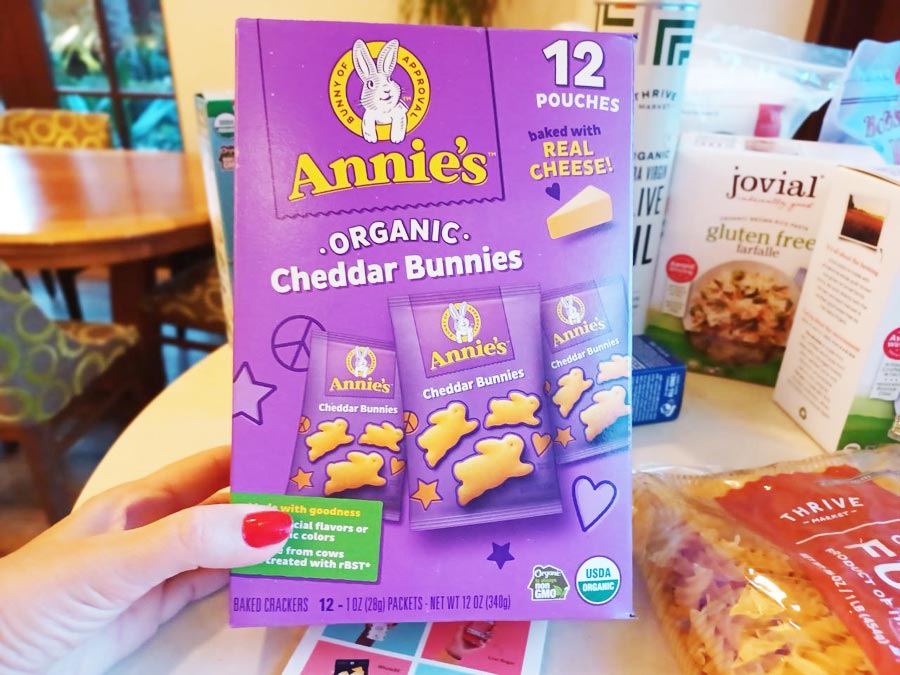 Organic Cheddar Bunnies Cracker Snack Pack (12 bags) cost $6.64, while the regular price is $8.76.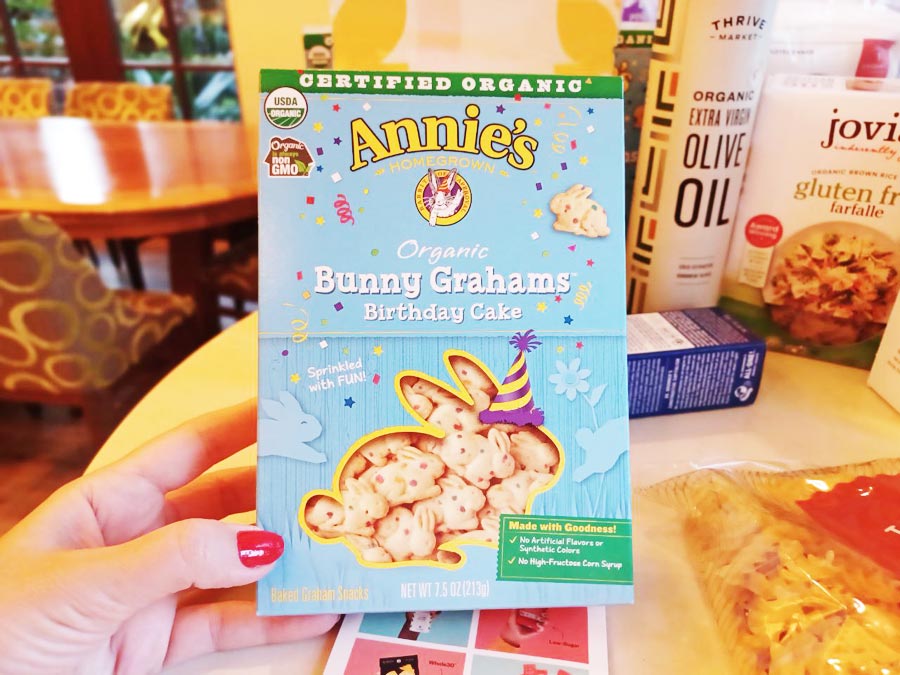 Birthday Cake Bunny Grahams Cookies (3 packs) for $4.74 each ($5.24 regular price)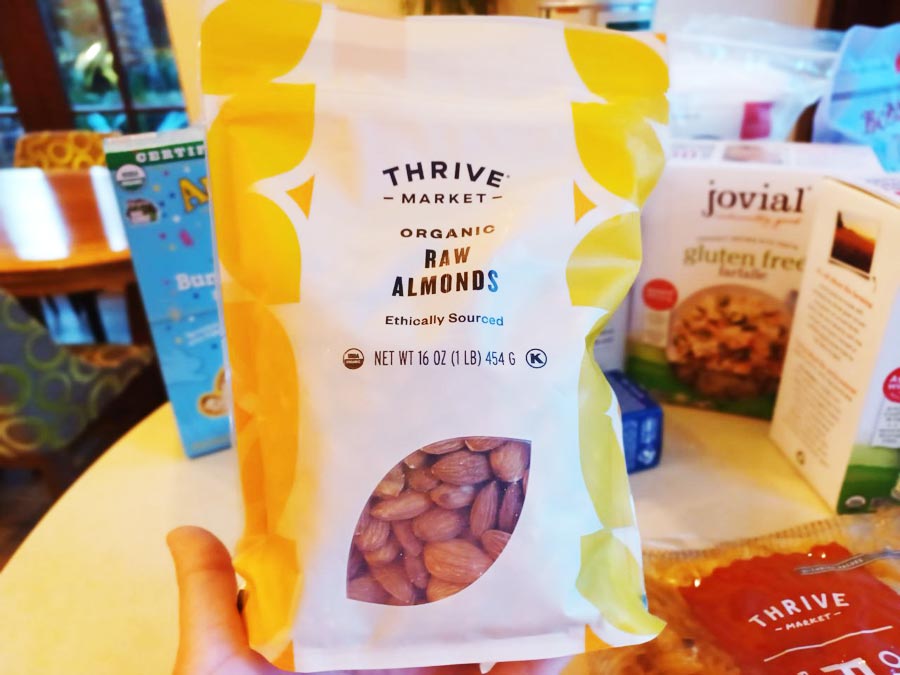 Organic Raw Almonds (1 bag) cost $14.24 versus original price of $23.79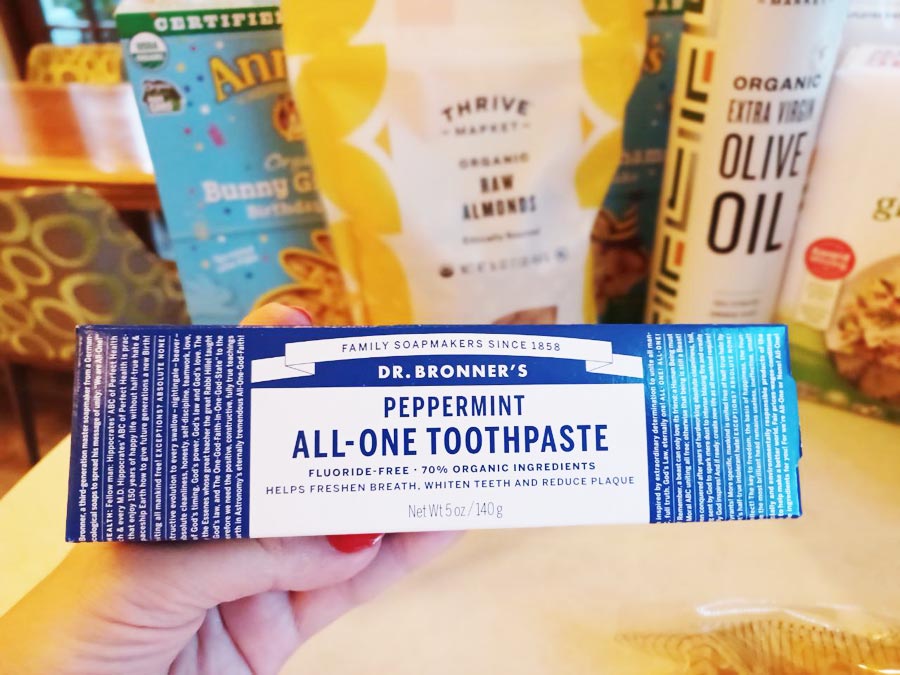 Toothpaste, Peppermint (1 tube) was for $5.84 instead of $7.29.
The products I ordered are staples for us. We are a family of four with two kids who love cookies, snack bars and pasta. I prefer gluten free organic pasta, so my choice is obvious. Also, I cook rice and oats for breakfast, so these are the products that I always have to get stored in my kitchen. I use olive oil for salad dressing or frying meat or fish, and I am happy to get such a great deal on it. Raw almonds which I roast a little are ideal snacks for me to grab at work. And the quality toothpaste is the basic necessity for everyone.
In addition to little price markdown on every product I bought Thrive Market gave me $20 discount on my first order plus free shipping. So, instead of $106.94 for my order I paid only $87.30.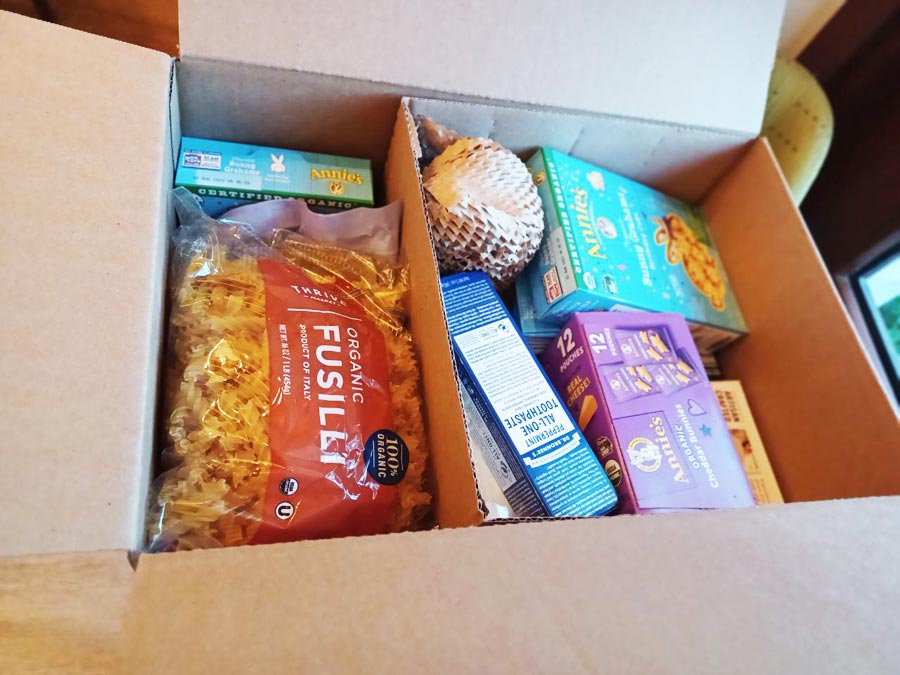 The delivery was the next day, very fast and efficient. All the products were properly packaged, with flour carefully placed in a Ziplock bag to preventtearing. A can with Olive Oil was individually wrapped in protective layers of paper to prevent spilling. Only one cookie package came with dents, but that's not a big deal.
After placing my order, I got a special offer to get $40 Thrive Cash when my friend joins Thrive Market, plus the friend I refer to will get 40% off their first Thrive Market order.
Other discounts they are currently offering is a Spin to Win discount of up to $25 when you sign up for text messages and $10 Thrive Cash on the first purchase in their app.
Personally, I liked my Thrive Market shopping experience. I got quality products at good price, didn't pay for shipping and saved lots of time which I can spend on things that really matter. I'm considering getting their yearly membership as it is cheaper and unlocks better deals and special offers.