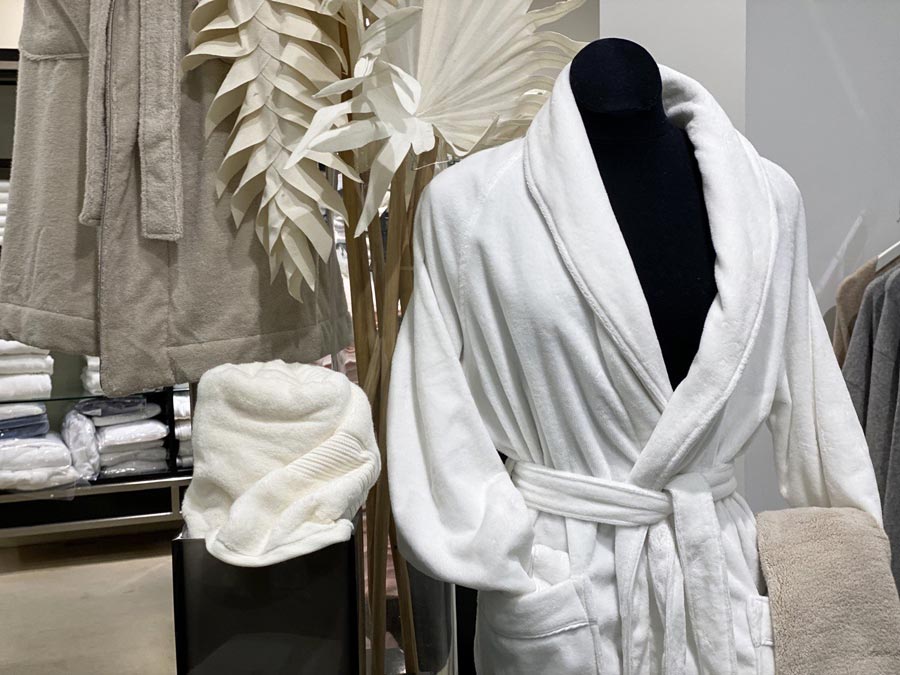 The perfect anniversary gift is just like saying "I Love You!' Looking for a thoughtful anniversary gift for my husband I stumbled upon nice fleece bath robes at Bloomingdale's in South Coast Plaza. And a brilliant idea occurred to me! After taking a bath a soft bath robe cuddles you and it feels like being hugged by the loving arms of your sweetheart. What a wonderful anniversary gift a plush robe would make!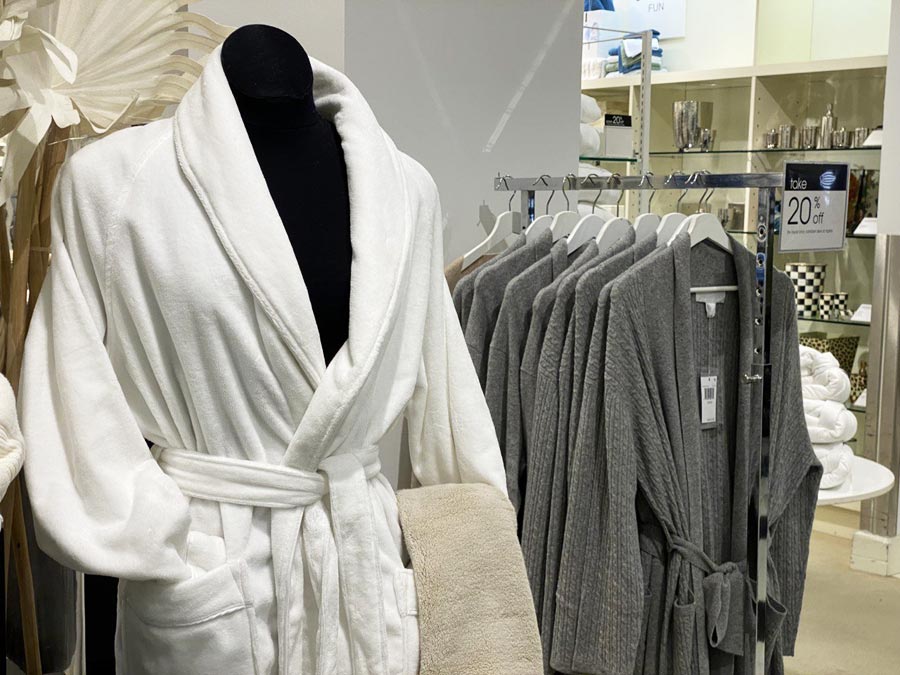 But I wanted my husband to remember that it is a gift from me on the special occasion, so, to be honest I was looking for personalized bath robes with embroidered monogram. This turned out to be a challenging task. I checkout out several stores, including my favorite Bloomingdale's at South Coast Plaza and saw a variety of quality bath robes for men. I was looking for a monogramed velvet robe of the vibrant color, but whatever stores I checked I saw plain white or gray robes and bath essentials.
One of the criteria was that the robes should be affordable as well. Bloomingdale's carries a nice selection of quality bath robes, but they are quite costly. Finding a product that would be both a decent quality and affordable was not easy. I loved cute while cotton robes at Bloomingdale's, but they turned out too expensive.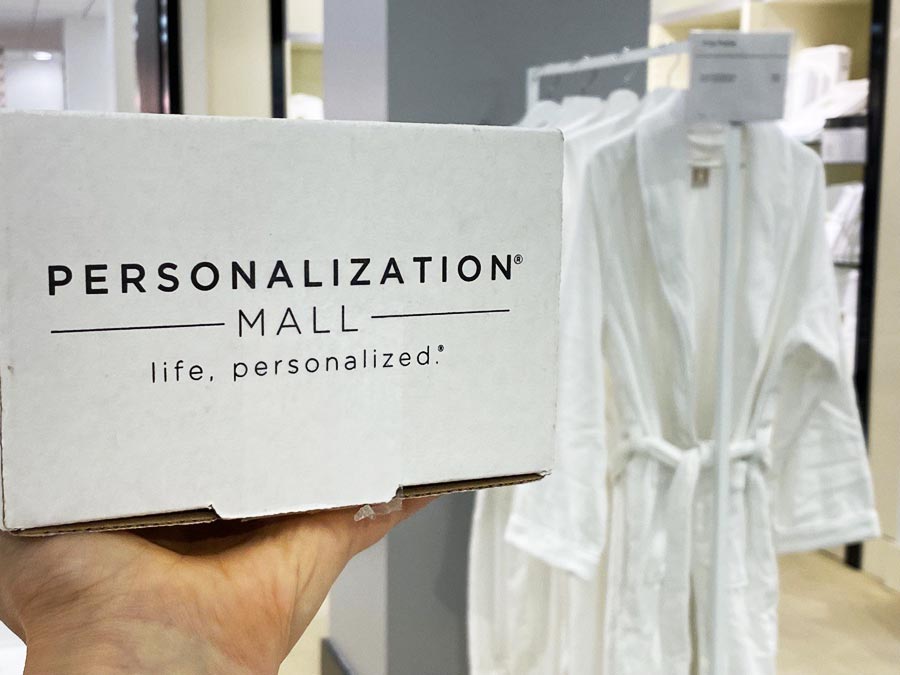 So, I returned home empty handed, but with firm determination to find the gift I was so desperately looking for. I Google searched personalized bath robes and the first website that popped out in the search engine was Personalization Mall. Their selection of robes is his amazing. From personalized sweatshirt hooded robes with monogram to personalized luxury fleece robes in a variety of colors the choices are endless. They all come with personalized detail: embroidered monogram that bears the first letter of your sweetheart's name.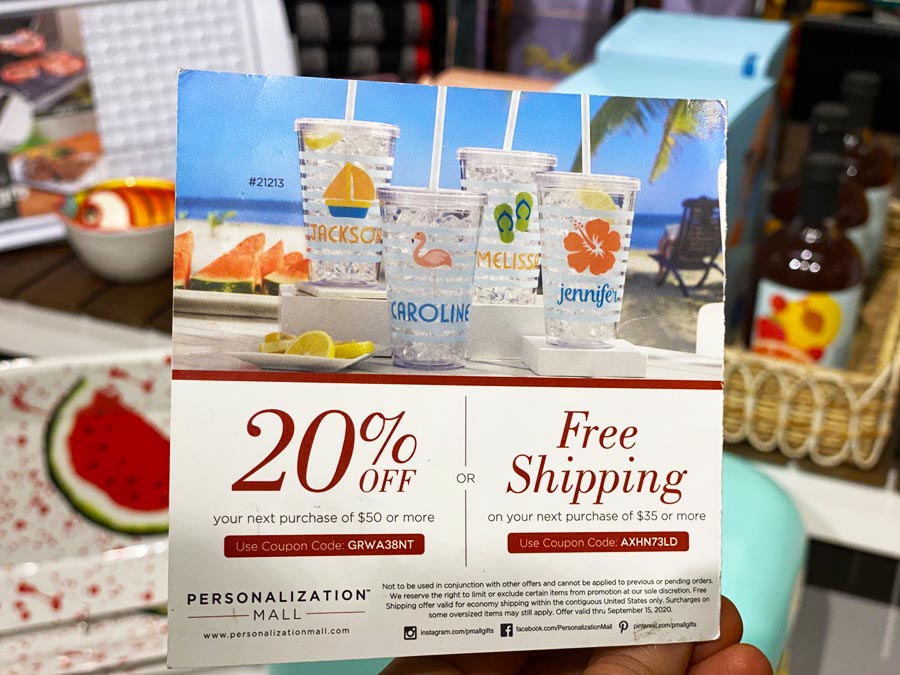 But the best part of shopping at Personalization Mall is it's Easter sale with prices dropping up to 50% off sitewide. And that's not all the good news. The company allows to use Personalization Mall coupons on top of sale promotions and special prices so their customers could save even more! You may expect to save from 10% to 25 % more on your order with Personalization Mall coupon codes. Or you may find Personalization Mall free shipping coupon codes to save on shipping. Sometimes you may qualify for a discount if your Personalization Mall order exceeds a particular dollar amount. In this case you will also have to use special code at the check out to apply the discount. And the more you spend at Personalization more the bigger discount you typically get. The maximum discount you can get with Personalization Mall coupon code is 25% off.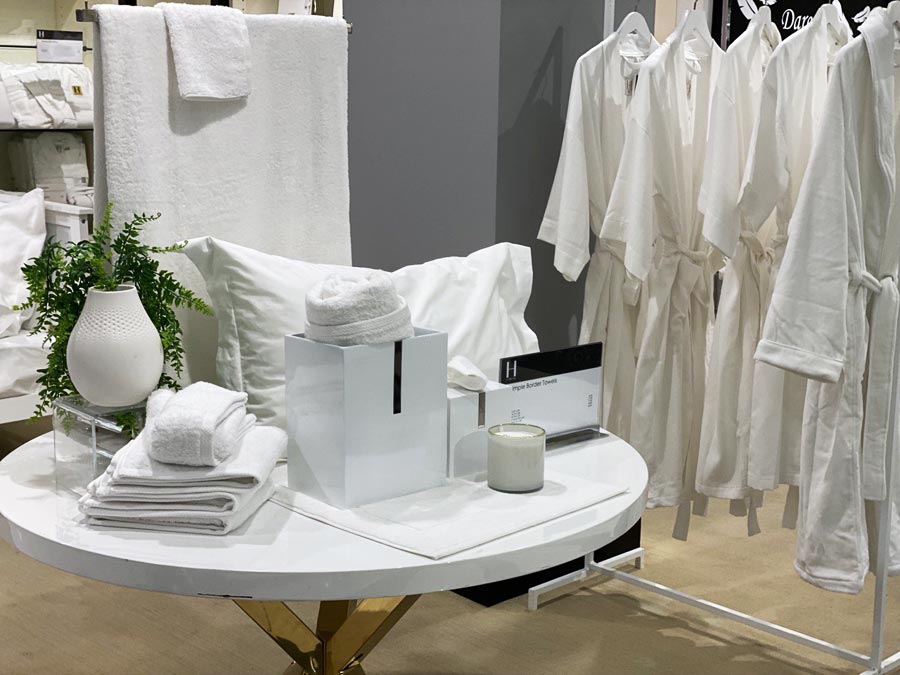 Currently Personalization Mall is the top place to get a variety of personalized stuff. From adorable but affordable birthday and anniversary gifts to personalized home decoration and school supplies, the range of unique gifts you can get here is just incredible. There is a perfect gift for all the occasions and for everyone on your gift list at Personalization Mall. All it takes is a little bit of time to create a unique design you want your friends and family to enjoy. It's so cool to be part of creating exclusive stuff only you and your family and friends would have. Unlike other similar stores Personalization Mall never charges for personalization, so you will pay only for the product you get.
Now I know that you don't need to spend much to get a first-rate personalized product. Just make sure you contribute to the product design to add some personalized touches to it.