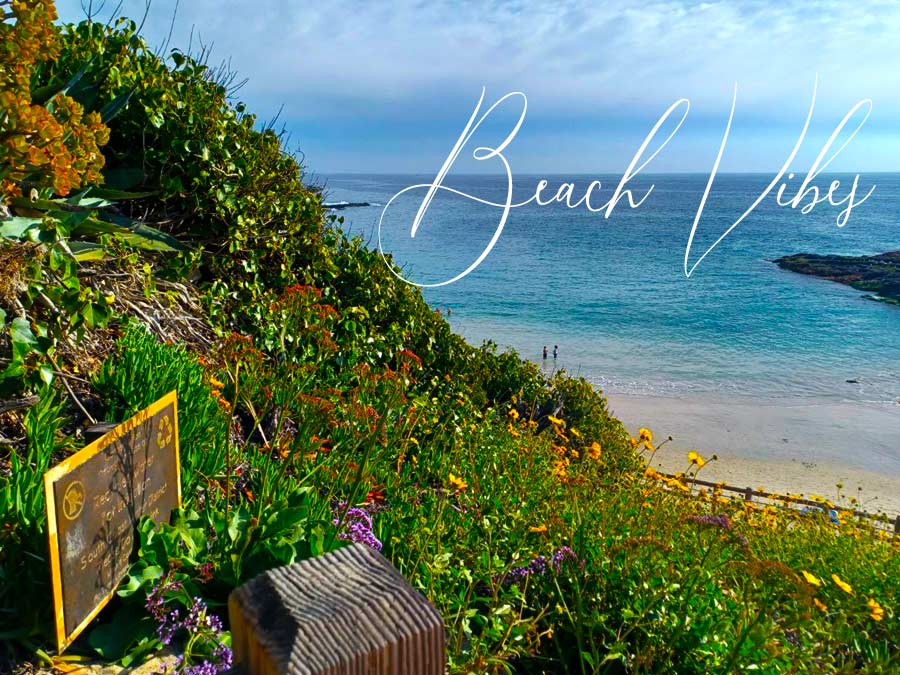 Orange Country is blessed with killer location: near the most stunningly beautiful beaches in Southern California. If you are new to Orange County here is the list of the top-rated beaches in the area worth exploring.
Crystal Cove State Park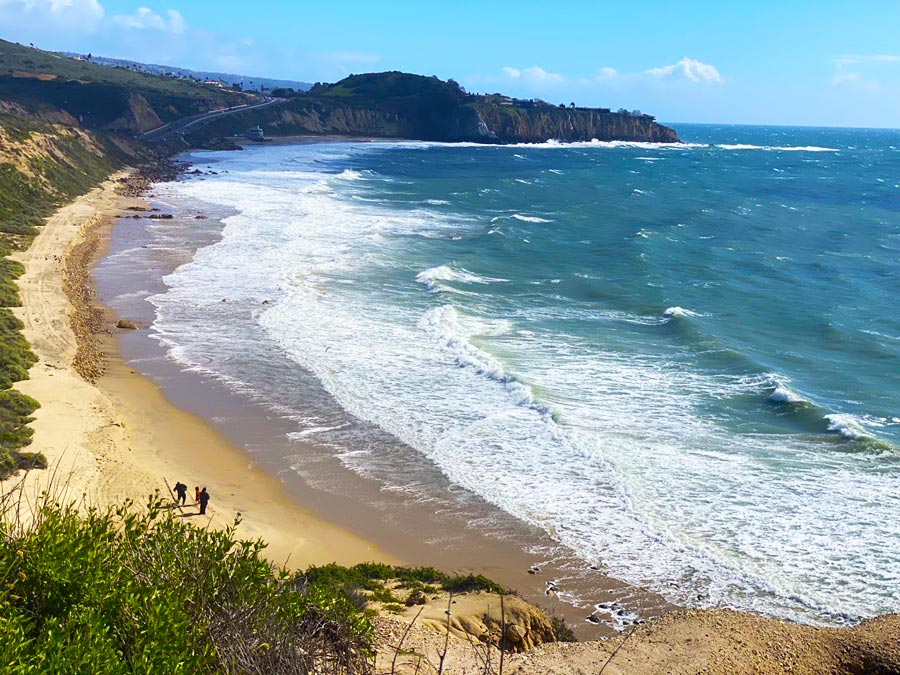 This is the first park I visited on arriving at Orange County and it still remains my most favorite beach location. It is located 8471 N. Coast Highway, Laguna Beach, California 92651 and sprawls across a huge territory, offering sweeping ocean vistas with rugged coastline. Also, the state park is home to numerous backcountry trails just begging hikers to explore the area preserved untouched. During heavy storms or rains the state park along with its hiking trails can be closed because of bad weather conditions.
Crystal Cove State Park is known for its diverse plant and animal world. It's a habitat of several species of birds, insects and even reptiles. Rattlesnakes can be spotted here in the bushy areas, so make sure you watch your step.
Visitors coming on foot can enter the park free of charge, but for drivers there is a parking lot at the park entrance. Parking fee is $15 a day a car. Consider visiting crystalcovestatepark.org for more information about the park and upcoming events.
The beach area is very picturesque, with rocky slopes and touch pools where you can spot marine life. It's also a bird watcher's paradise offering a chance to spot a variety of birds. The shoreline offers a picture-perfect dramatic backdrop, with unforgettable views especially during the windy days. And sunsets are stunningly beautiful here as well. Lucky to live nearby, I grab my beach tower and often get to the beach to enjoy breathtaking views and feel the salty breeze comb my hair. And I have my favorite personalized towel I ordered at Personalization Mall. My beach towel is round shaped and looks exactly as a juicy watermelon cut in half.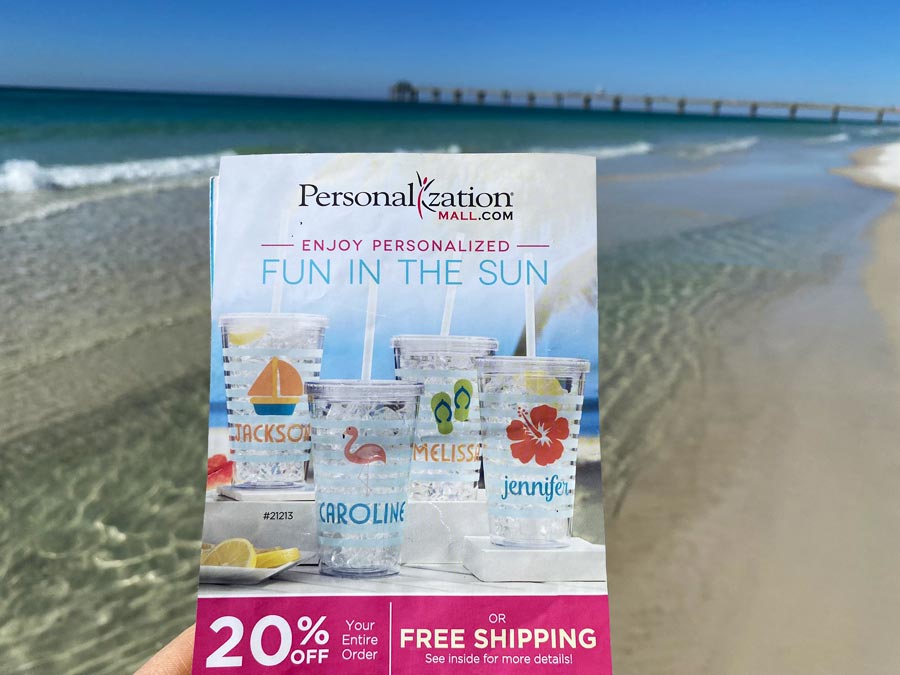 Each of us is unique and we have got something special to say and express. Personalization Mall makes it easy to get personalized gifts for all the possible occasions. I love to present exclusive gifts, so I often shop there. All Personalization Mall products I ordered are of the highest quality and they don't cost a fortune. You never pay additional fee for personalization, plus there are Personalization Mall coupons you can use to get an extra discount even on items on sale.
Balboa Pier Beach, Newport Beach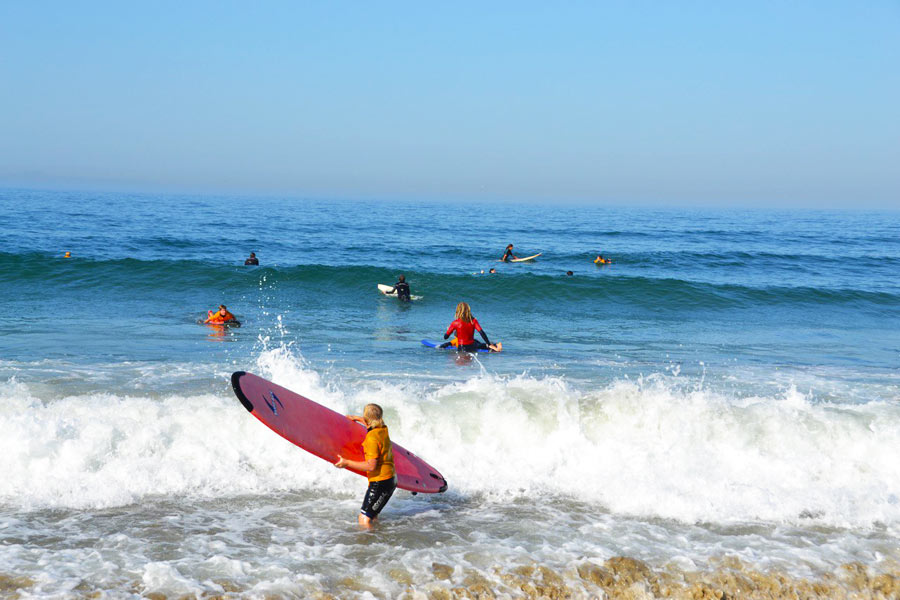 If Crystal Cove State Park is a stretch of wilderness washed by the ocean Balboa Pier Beach ( 1 Balboa Pier, Newport Beach, CA 92661) is close to Balboa's fine shopping and dining. The Newport-Balboa Bike Trail winds here so you may expect to see many bikers of all ages. Bike rentals are also available.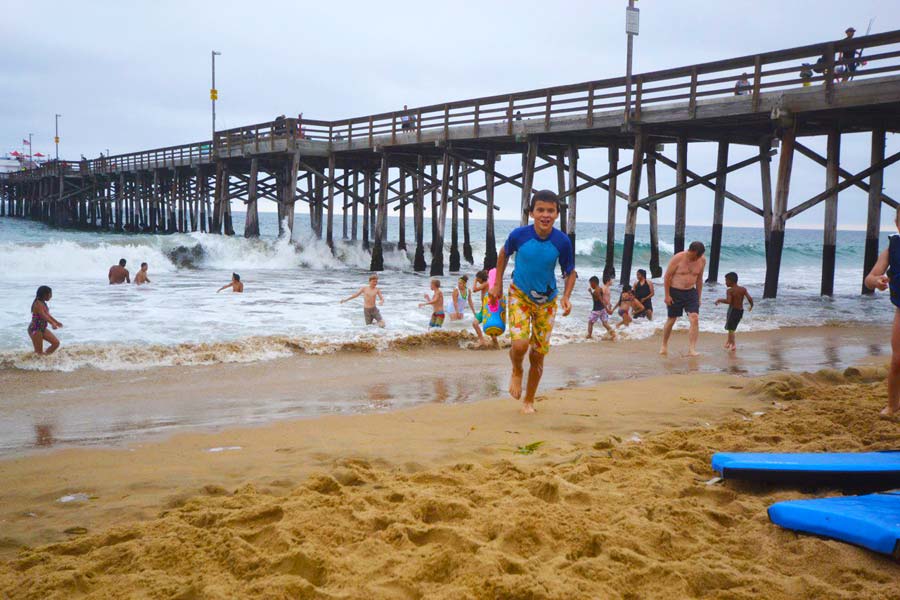 The pier itself is a popular place to stroll along, with the benches inviting to have a rest while enjoying the view. At the weekend when the weather is nice even in winter you can see people fishing from the pier and surfers hitting the waves. It's a nice place to go with kids as the beach is not very slopy and the waves are not too big.
Pirate's Cove Beach, Newport Beach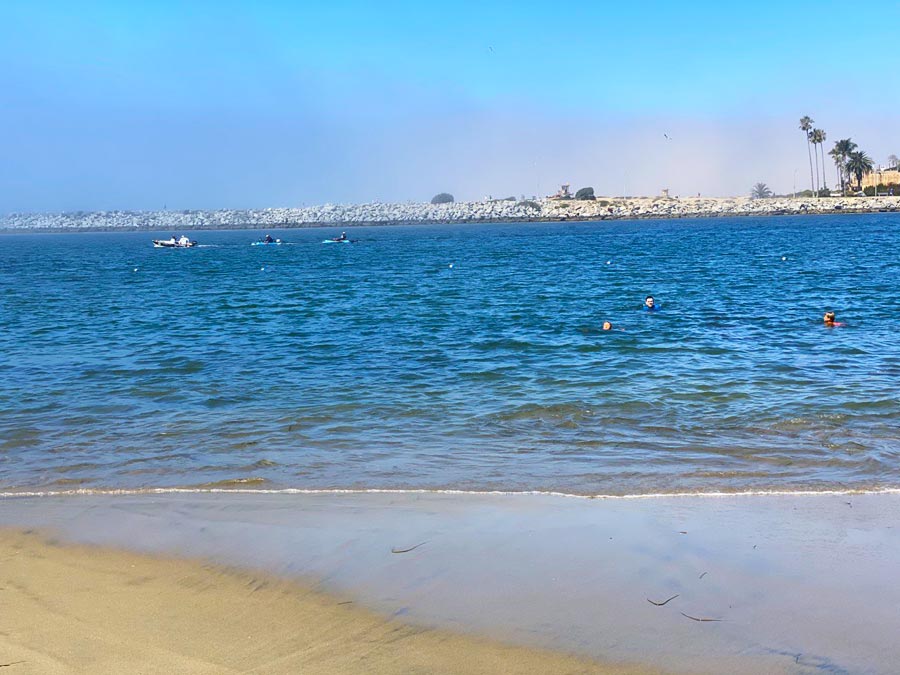 Located at 3001 Ocean Boulevard, Newport Beach, CA 92625, Pirate's Cove Beach has got its name for a reason. It is a secluded small beach inside the Newport Bay, surrounded by cliffs and rock formations.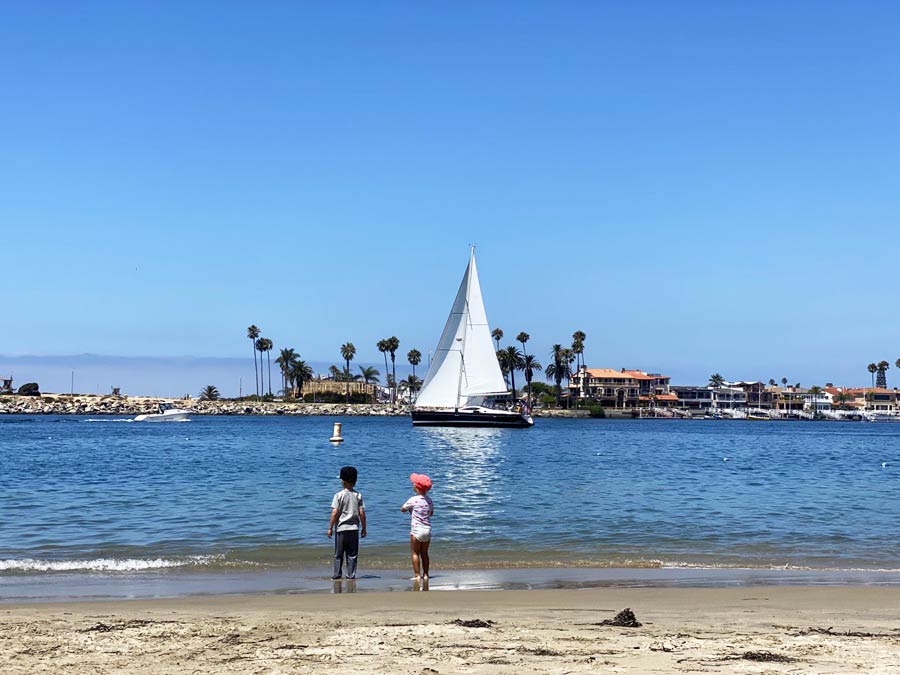 The area is very picturesque and since the beach is tucked into the bay the water is calm with no waves at all and transparent there. It's a perfect place to go with small kids or for a solitary romantic getaway.
Corona Del Mar State Beach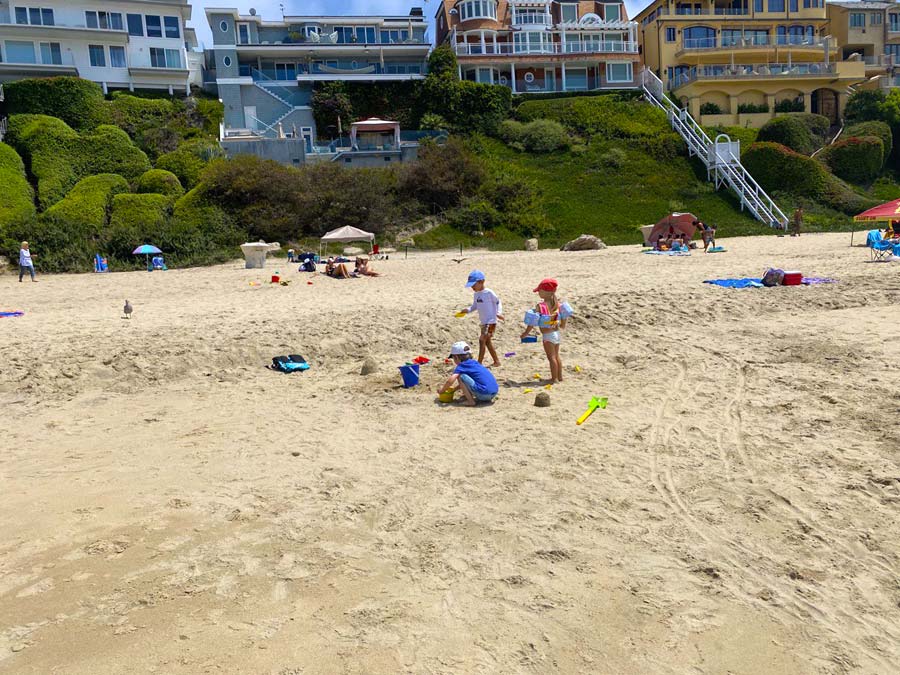 This is one of the most picturesque beaches in Orange Country popular among swimmers, divers and surfers. The half-mile stretch of sandy beach is rimmed by cliffs and rocks creating a stunningly beautiful scenery. It is part of the state park which is open every day from 6 am till 10 pm. It should be noted that Corona Del Mar State Beach doesn't accept the Annual Day Use Park as most California State Parks do, so be ready to pay on the spot. Consider visiting parks.ca.gov for more information about the park located at 3001 Ocean Boulevards, Corona Del Mar 92625. If you have a dog you can bring it with you on the beach or any beachfront area before 10 a.m. and after 4.30 pm. The beach is popular among families with kids as the waves are not very high and there are volleyball nets set up. It is rather crowded in summer, especially at the weekend.
Treasure Island Beach, Laguna Beach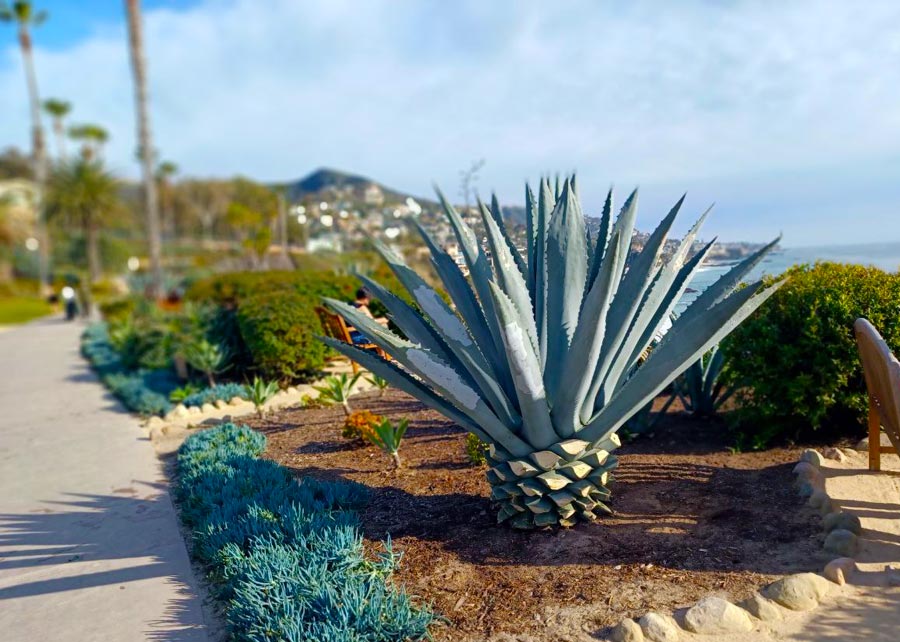 Popular among scuba divers this incredibly beautiful beach in Laguna Beach is one of my favorites. It has a convenient access to the water and is wheelchair accessible. The view from the top is just breathtaking.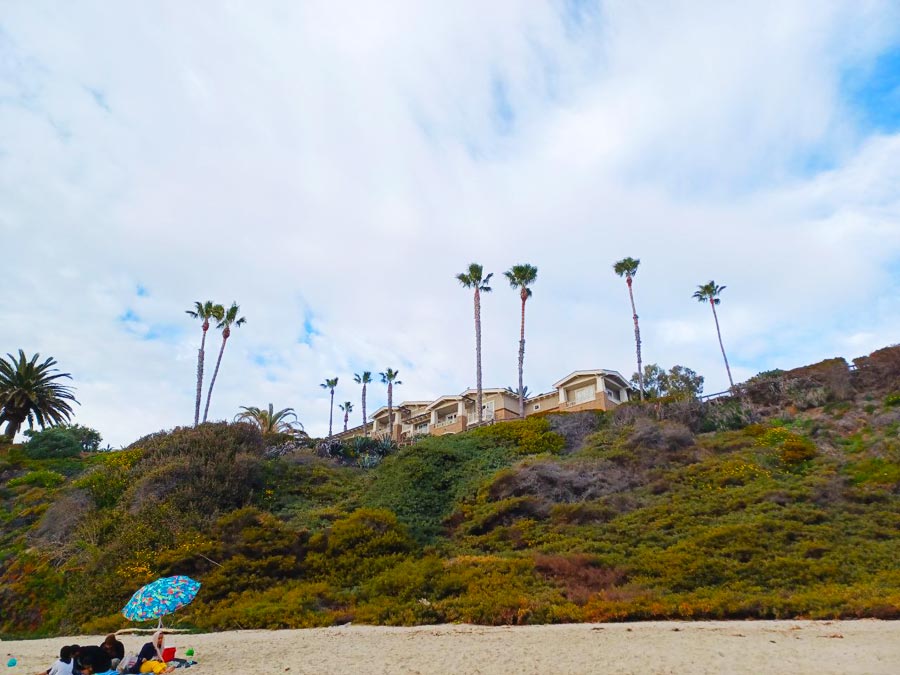 The scenery is amazing with lots of flowers and plants in bloom. There are many benches up offering great ocean views to take in. Treasure Island Beach (Wesley Dr, Laguna Beach, CA 92651) is popular among bird lovers, and you can see many of them with camera in their hands trying to snapshot the bird's activity.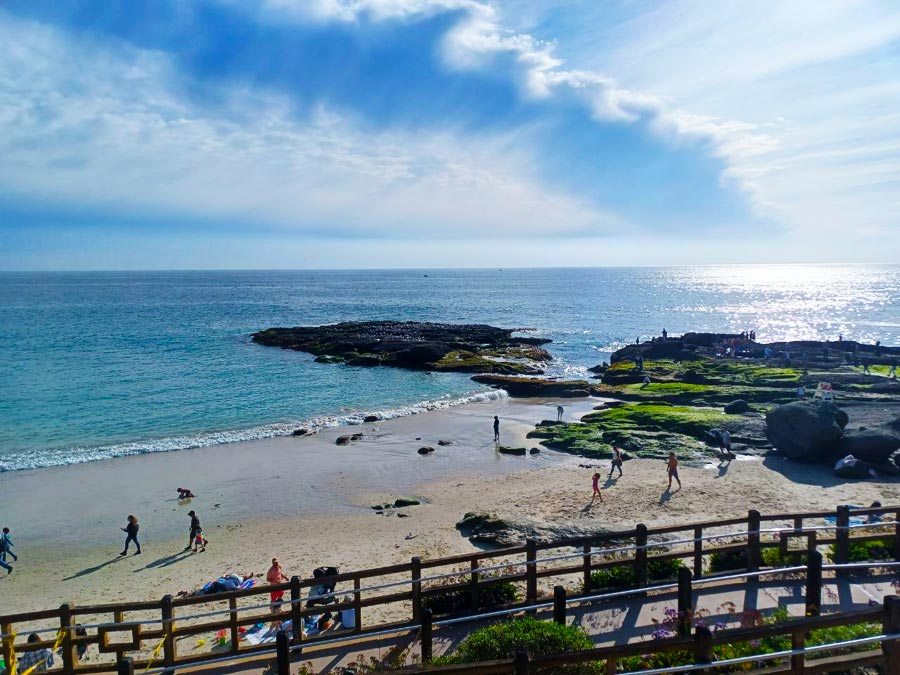 The rock formations create a sort of entrance with two rocks opening a way into a hidden secluded area. Many private properties are located right on the beach overlooking the ocean.
Crescent Bay Beach, Laguna Beach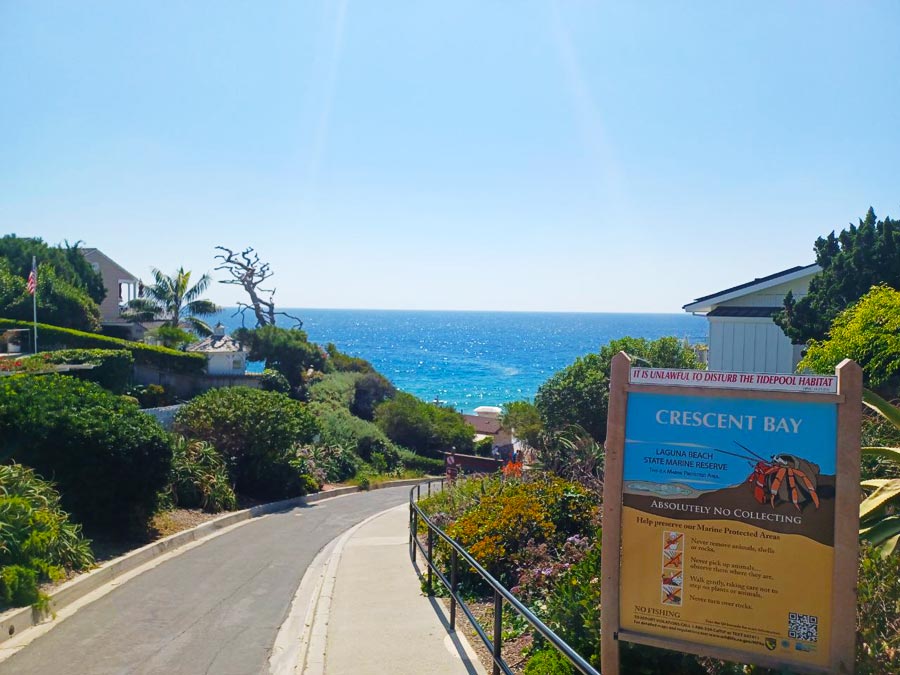 Located at 1259 Cliff Dr Laguna Beach CA 92651 Crescent Bay Beach is quite small, stretching for just ¼ mile. It was named this way because its shoreline does resemble Crescent Moon.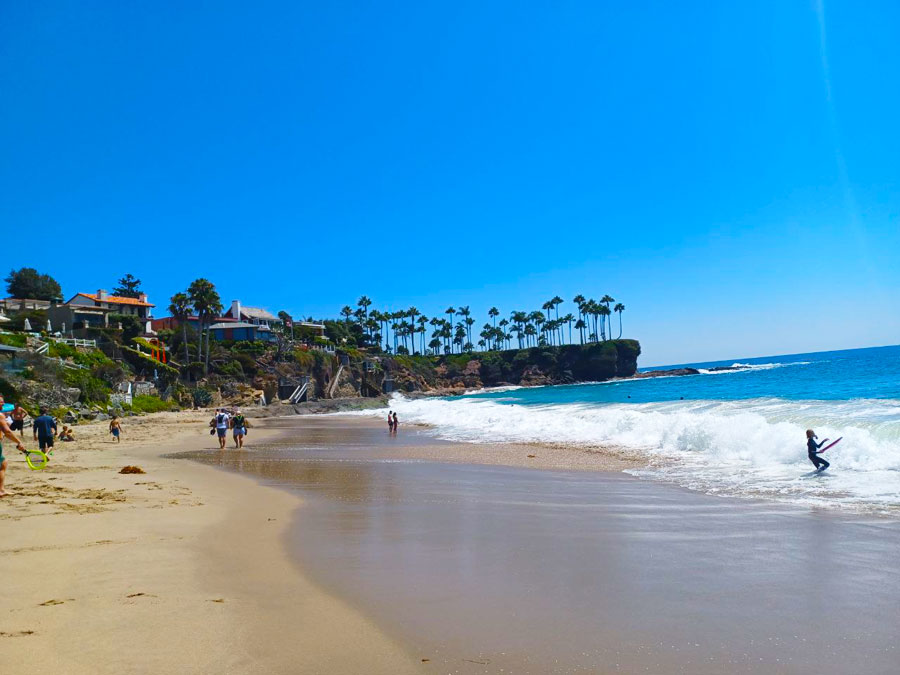 The beach is famous for the large rock on the north called Seal Rock. Sea lions and seals may be found there when rocks are not closed for safety reasons. This beach is very popular among surfers and divers.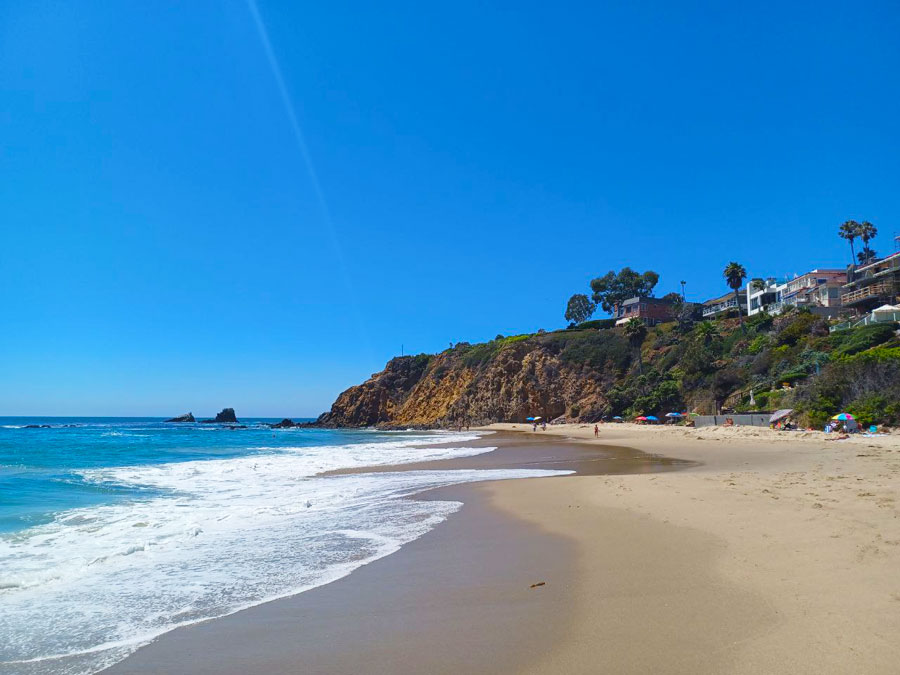 Snorkeling and kayaking are also popular activities at this dog friendly beach. There are many tidepools at Crescent Bay Beach, but they may be inaccessible because of high tide or dangerous surf condition.
Huntington Beach Pier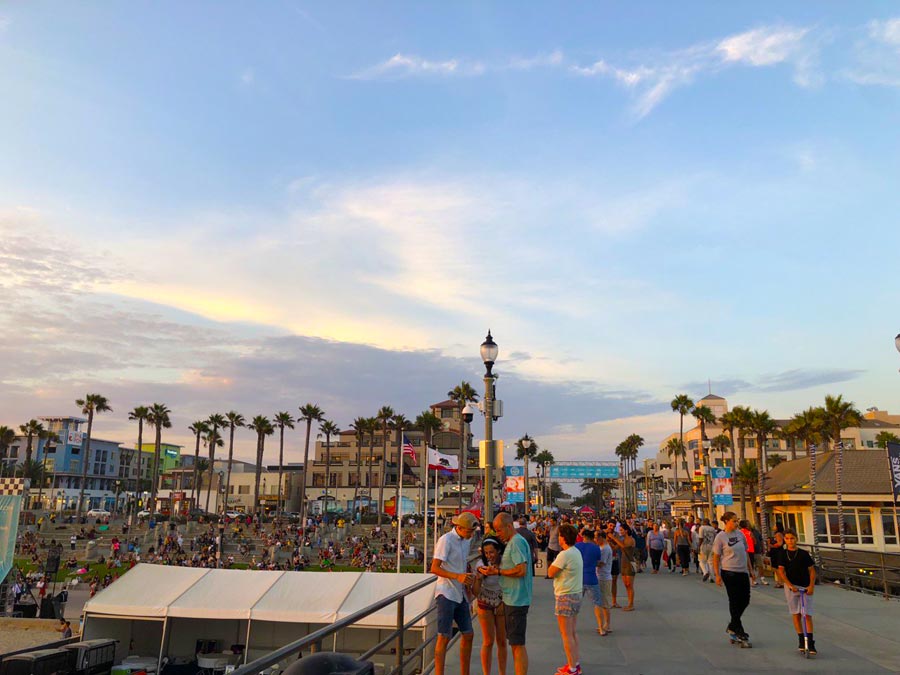 A fantastic place for watching stunningly beautiful sunsets the iconic Huntington Beach Pier draws thousands of people all year round. It is located at 325 Pacific Coast Hwy Huntington Beach, CA 92648 and is the hottest spot for amazingly beautiful photos. Over a century old, it has been destroyed by nature several times, but it gets back restored again and again. The pier itself is long and wide, with three shops and a restaurant, not to mention numerous benches to sit on. Huntington Beach Pier is as popular among the fishermen as Balboa Pier, although fishing there is mostly for sports only. Since the pier is 1850 feet long anglers have a chance to catch a shark or barracuda when fishing from the end of the pier. The beach itself is very popular with surfers and the waves are quite big there. It's a great place to play beach volleyball and relax soaking the sun.