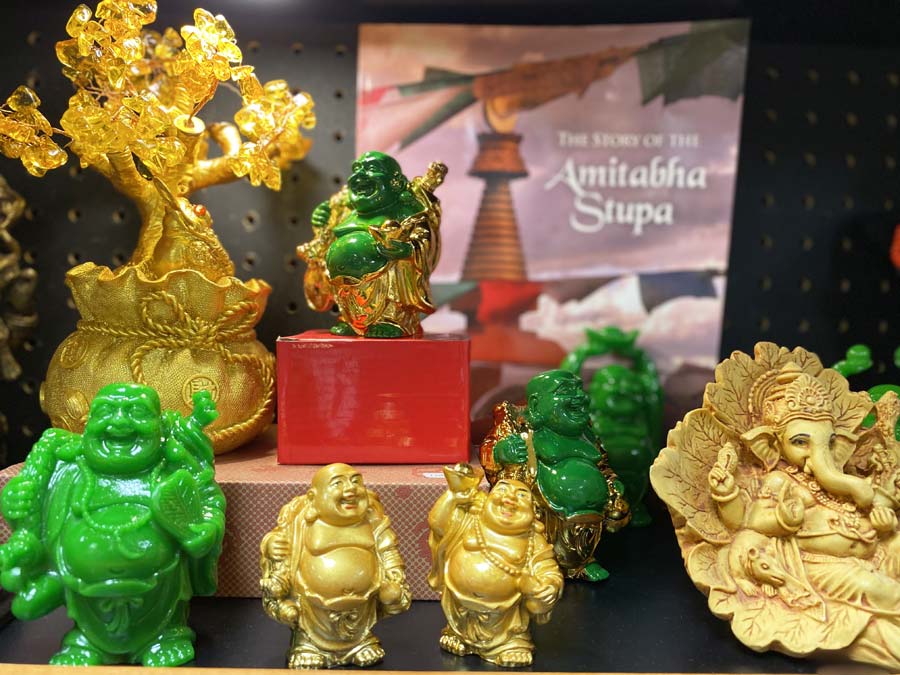 Choosing gifts for your Hindu friend is actually not difficult. Unless you know the person very well and know exactly what he or she wants to receive as a giftyou can always play safe around spiritual gifts. Below you will find gift ideas for Hindu friends for every budget.
A visit to Amitabha Stupa and Peace Park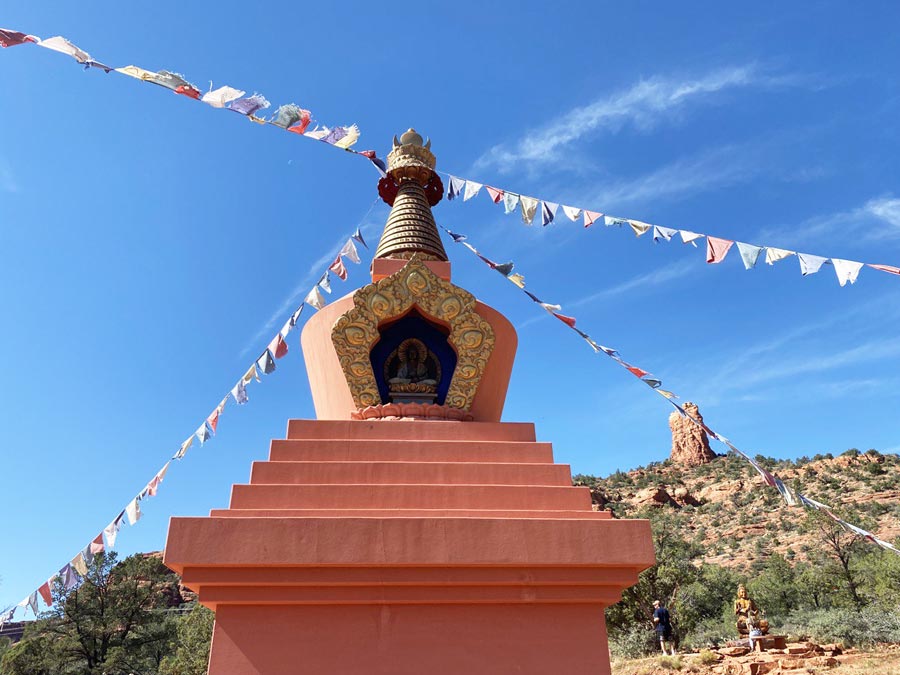 Actually, visiting this remarkable sanctuary is free, but you need to travel to Sedona, Arizona, to be able to immerse yourself into these peaceful surroundings to reconnect with your soul and reach Nirvana. Amitabha Stupa and Peace Park is a great place to pray, meditate and get closer to nature. To tell the truth I found out about the stupa only recently, after my friend told me about her visiting this unique place in Sedona, Arizona. I got interested in that structure and did some Google search. It turns out that it is the oldest form of architecture that is as old as Buddha himself. A stupa represents the Mind of Enlightenment and was built to stop such calamities as famine, wars and natural disasters. They are believed to possess mystical and healing powers. The park is open every day from 8:30 AM till 5:00 PM or 6:00 PM depending on the season.
Small Hindu Figurines and Statues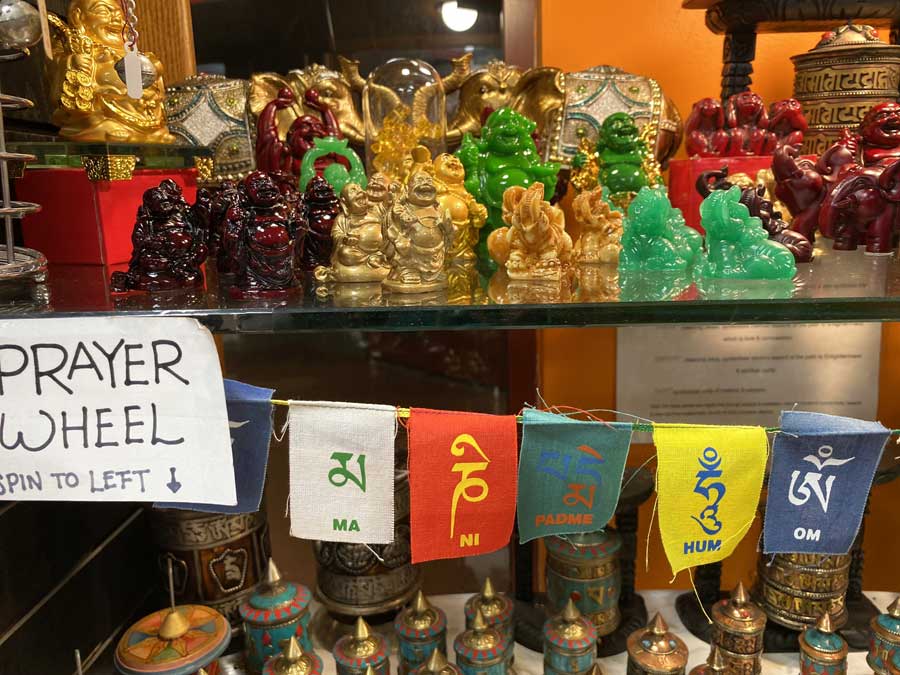 The Hindu appreciate symbols and they attribute particular qualities to particular animals. Avoid purchasing figurines or statues the meaning of which you don't understand.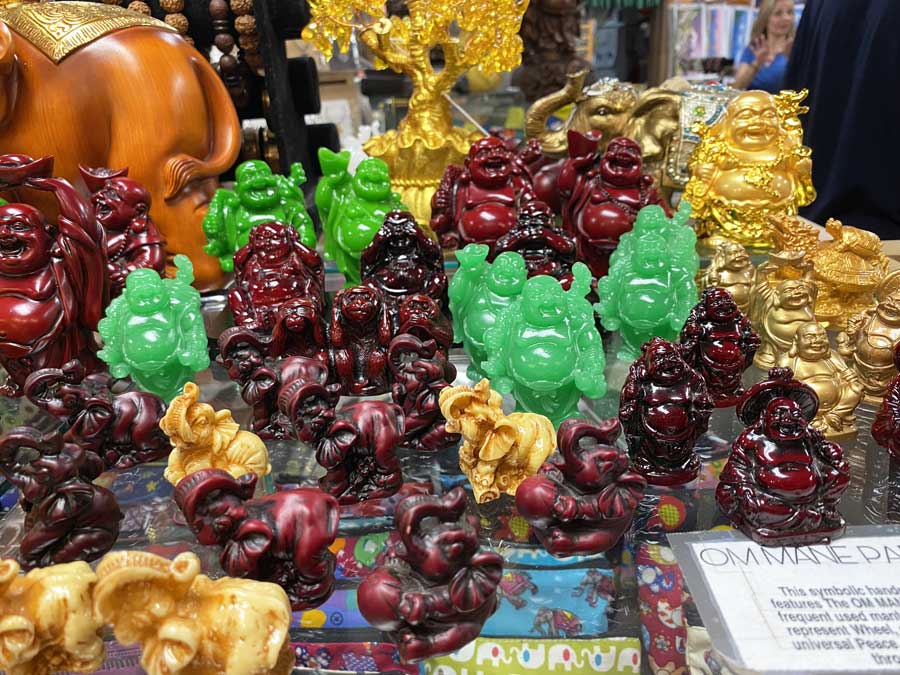 Focus on figurines that mean prosperity and well-being. These are all the possible varieties of Hotei, the God of Prosperity and Happiness.
Prayer Wheel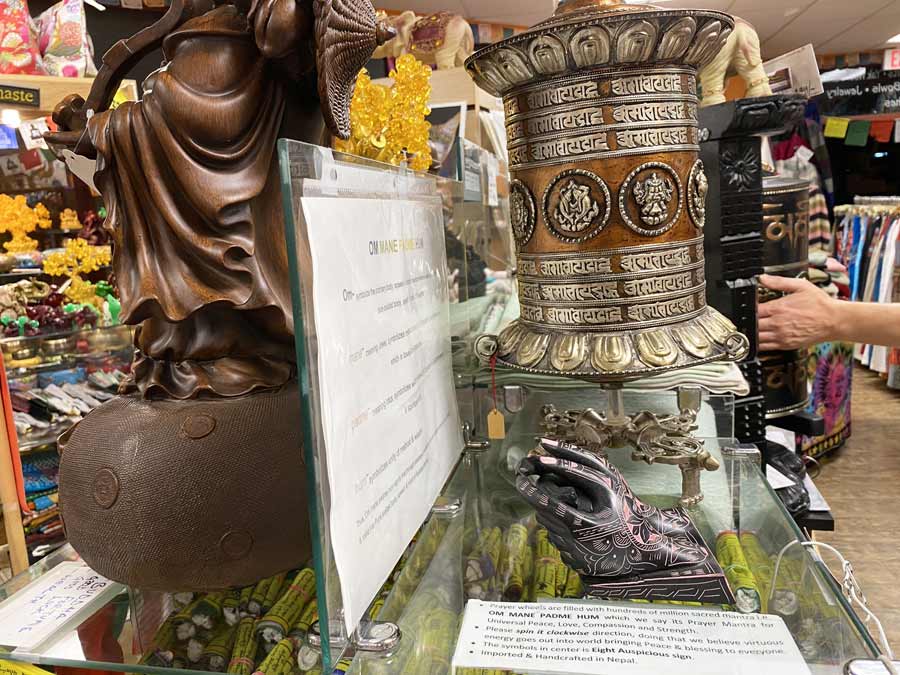 This is a cylinder with a sacred text worshippers turn purify karma during meditation. What is written on a prayer wheel? Usually it is some mantra, the most common being Om mani padme hum. If you know that your friend is very religious and is sure to appreciate such gift don't linger and get this for him. Prayer wheels can be of different size. So, opt for the one that is convenient to use and is budget friendly.
Prayer Flag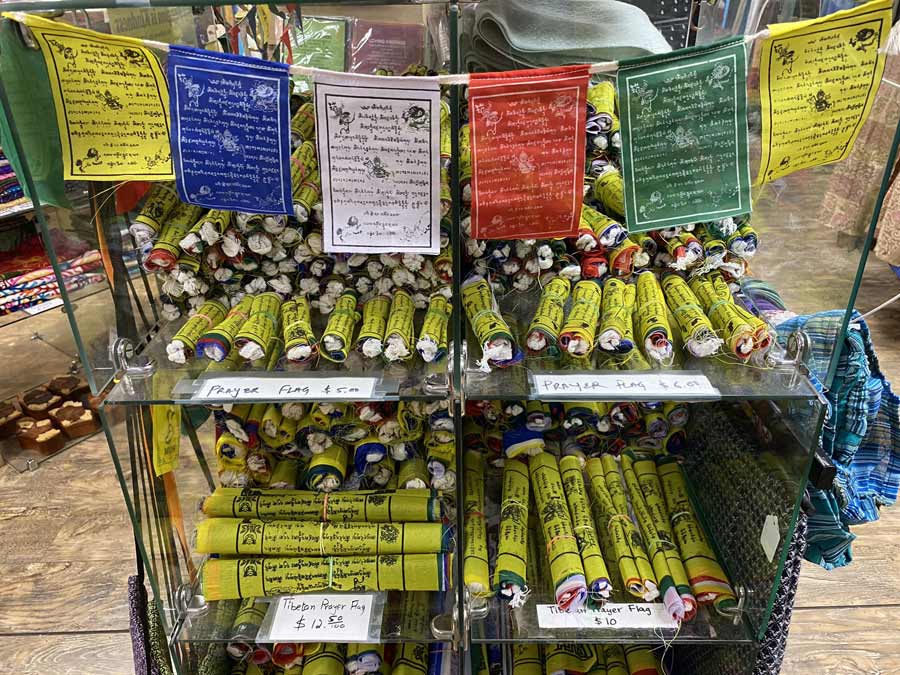 Another way to respect your friend's spiritual values is to present prayer flags. They are not expensive, and their price starts with just $5 and gets higher for bigger ones. Prayer flags are colorful pieces of cloth with prayers and mantras written on them.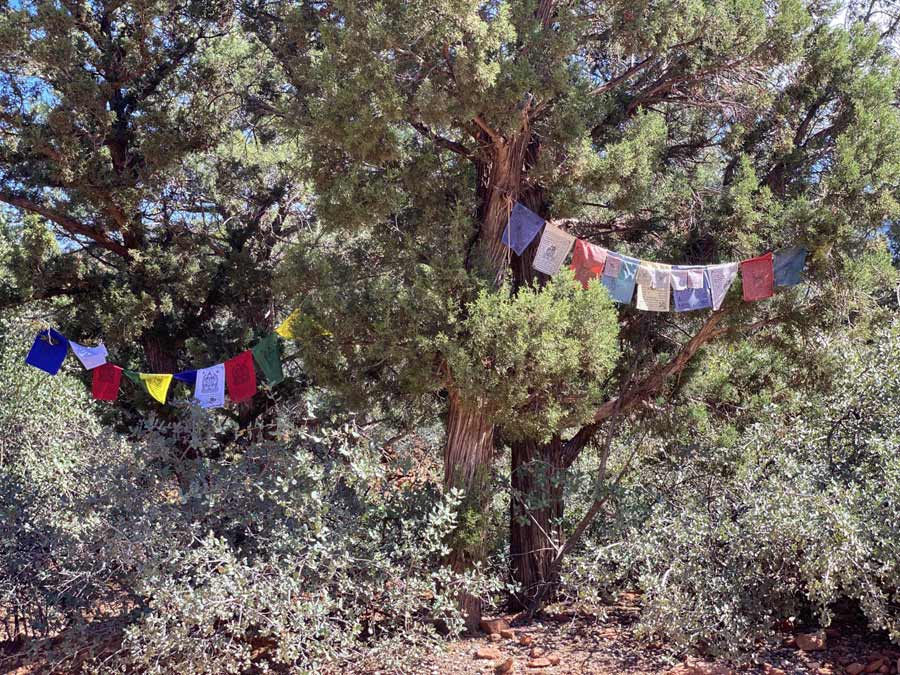 People hang them in the yard or outside in the mountains to help the wind carry the prayers around the world and help promote peace, love and understanding.
Crystals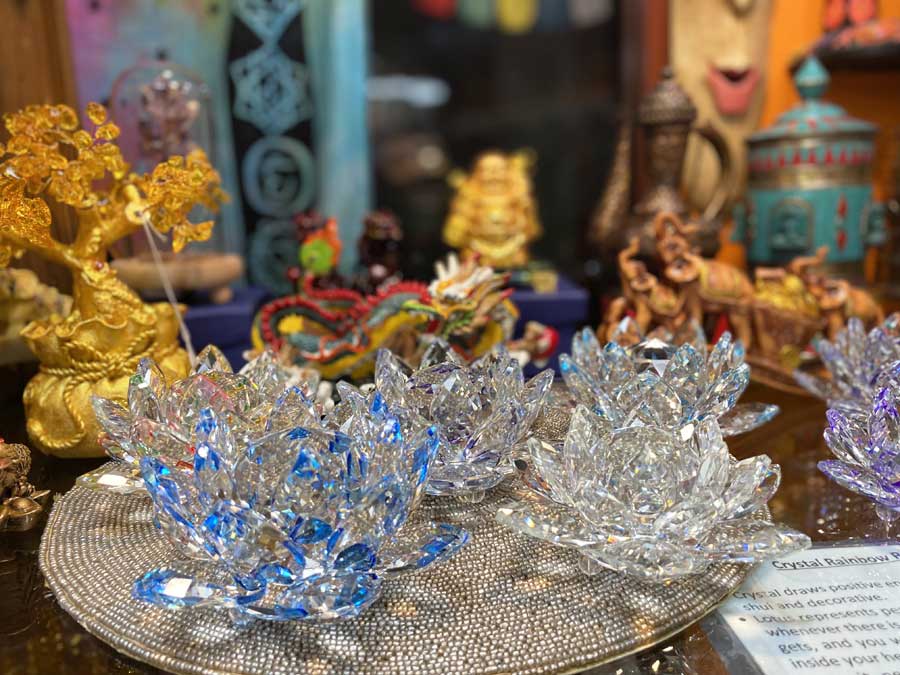 This is a truly beautiful gift that will become a great home interior decoration. From small to large ones there is something for everyone. I love these crystals in the shape of a lotus flower. What does a crystal lotus mean? It is a symbol of peace and serenity. Crystal lotus flowers are available in various colors and sizes, so you are sure to find the one that appeals to you the most.
Statue of a Dragon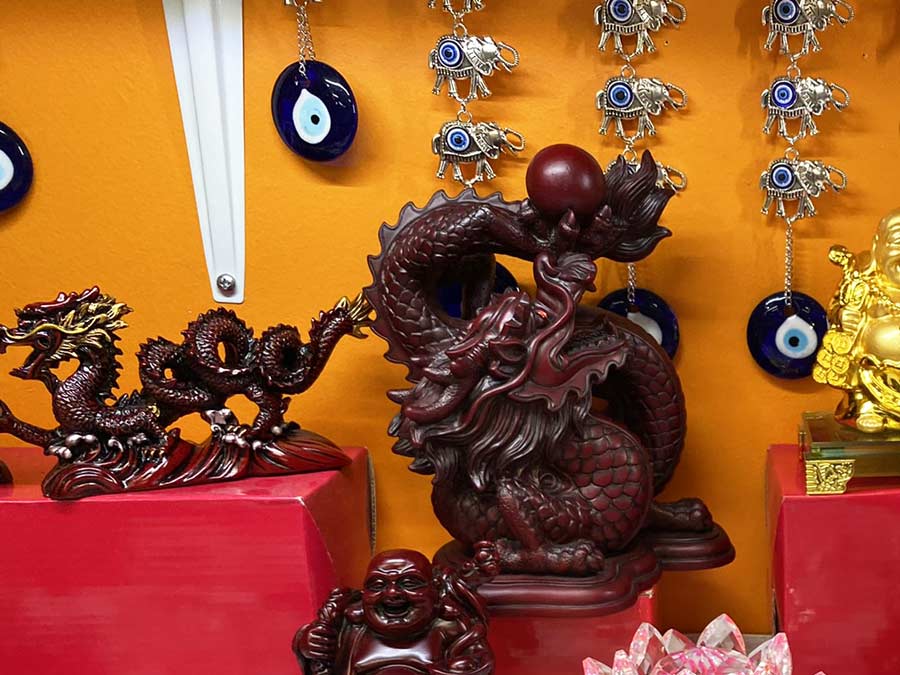 Dragon is a mythical creature that possesses great power. In China it symbolizes enlightenment and protection. A beautiful statue of a dragon is sure to become a great gift. It will not only look good as a décor element but will also convey some meaning and guard the home.
Elephant Statue Sculpture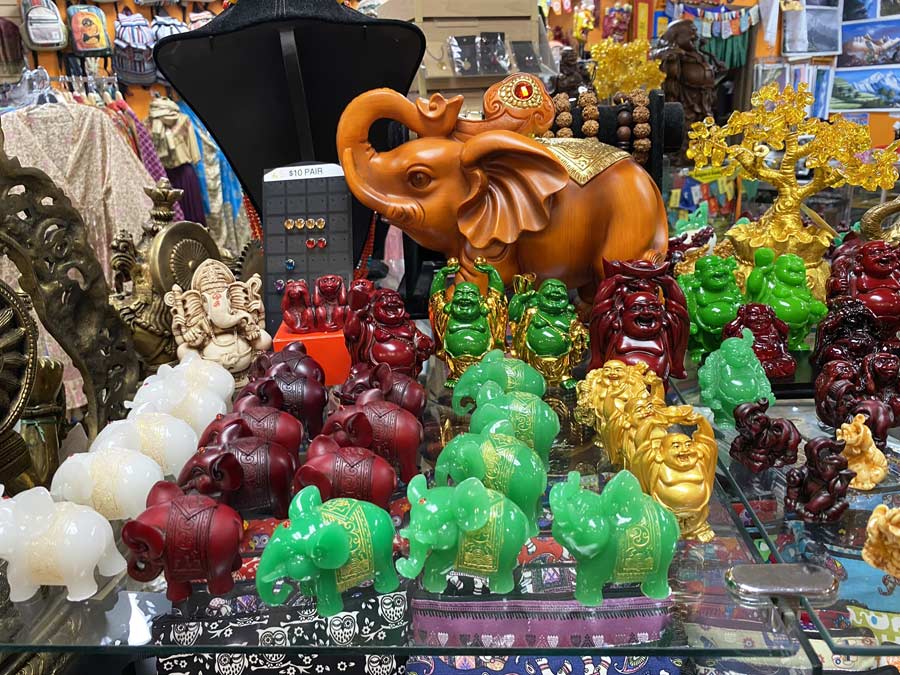 It is another popular symbol highly valued by the Hindu. You can find a great selection of elephant statues, from tiny to rather large, made of different materials.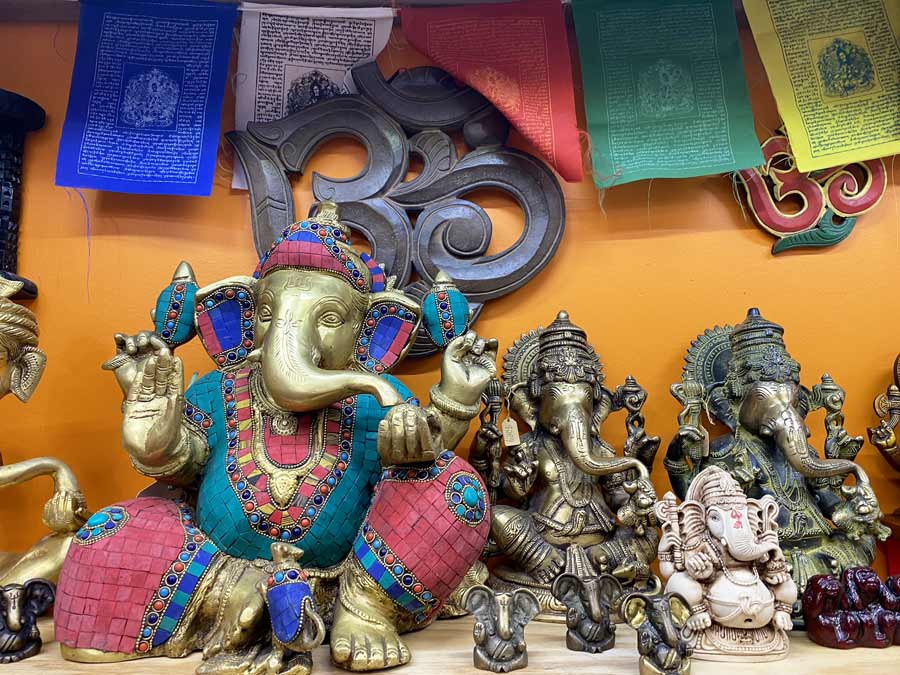 And the statues of Lucky Ganesha are always popular too. They come in a variety of materials, colors and sizes, so you are sure to find the one that would perfectly match your friend's interior.
Prayer Beads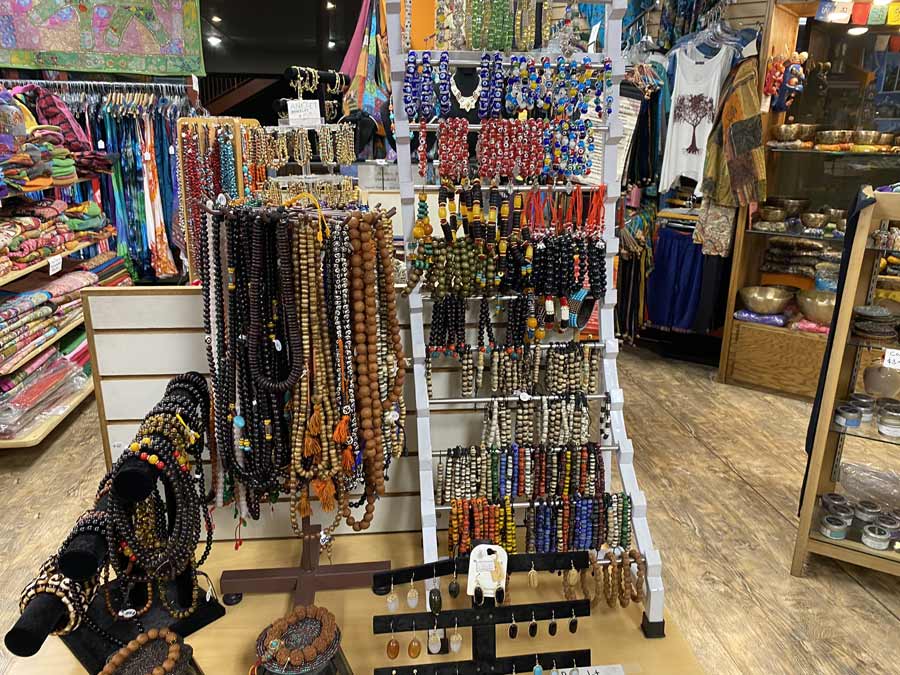 This is a must have for every Hindu. Usually, they have several prayer beads so an extra one is sure to be appreciated.
Handmade Textiles
Handmade embroidered textile is a great thoughtful gift.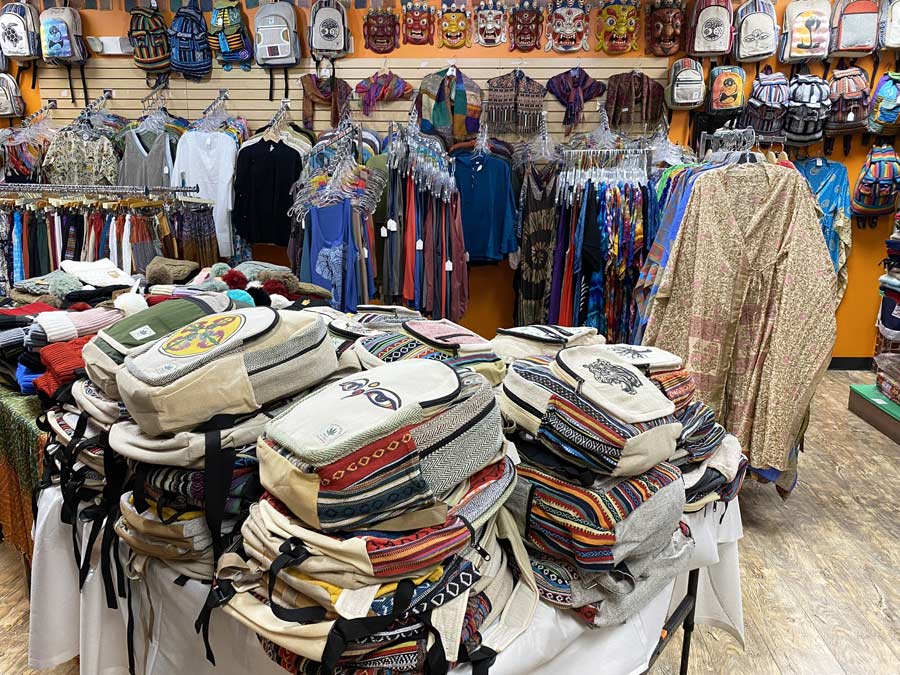 It can be vintage patchwork hand-embroidered tapestry for $89 or something more contemporary like these embroidered backpacks.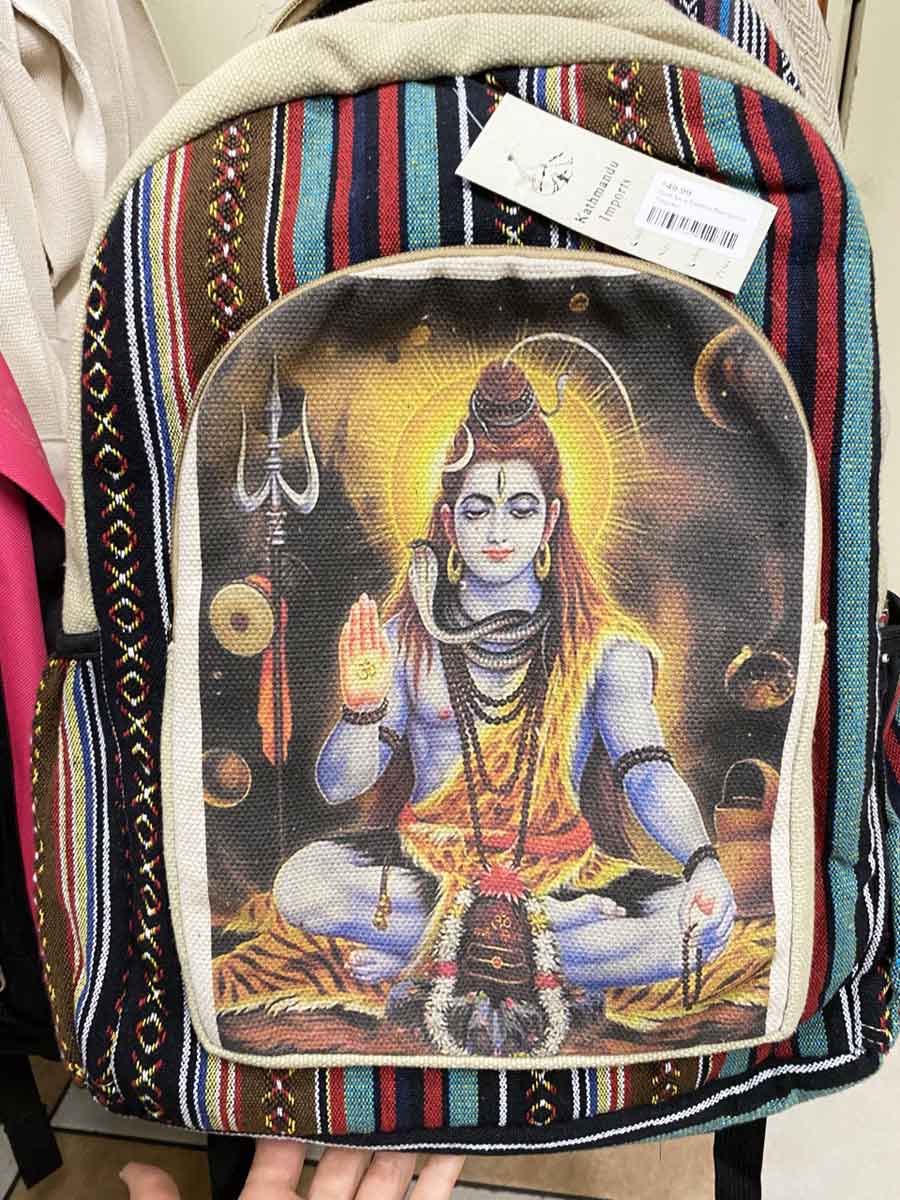 Finding Hindu gifts is very easy, as they are quite popular in any gift shop. For a wider selection of unique Hindu souvenirs consider checking out Etsy. There you will find thousands of sellers offering exclusive gifts and their prices are quite competitive. In other words, you are sure to find the gift for any taste and budget.