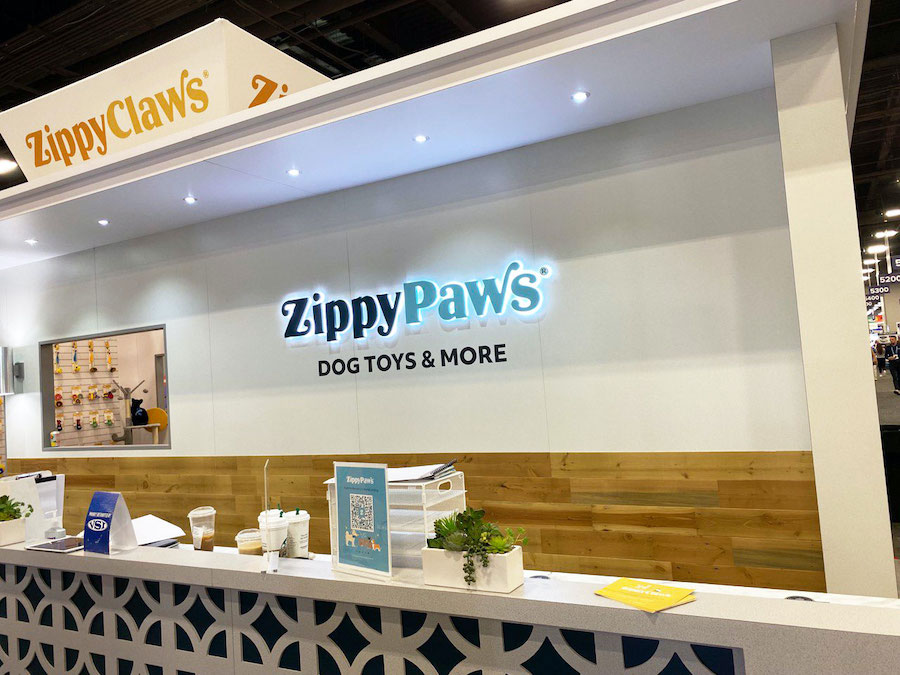 ZAG Studio and ZippyPaws Join Forces
Exciting news! ZAG, the global independent animation studio, has partnered with ZippyPaws to bring superhero favorites Ladybug and Cat Noir from the popular animated series, Miraculous – Tales of Ladybug and Cat Noir, to dog-loving families in the USA. Prepare to be amazed by the new range of Miraculous inspired dog toys, including the adorable Miraculous Cheeky Chum Plush Lady Bug and Cat Noir.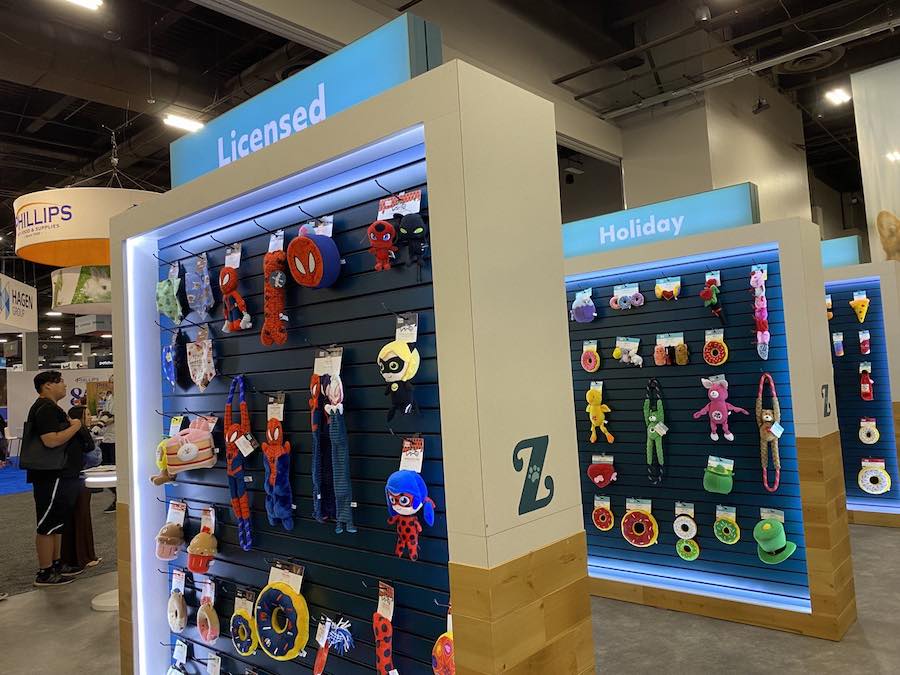 These lovable crime fighters will keep your dog entertained with one squeak at a time. Additionally, they have the Miraculous Rope Gliders, perfect for tossing and pulling fun. These lightweight flyers feature the iconic logos and are made from real climbing rope and durable 1200D nylon fabric. Get ready for hours of superhero-inspired playtime!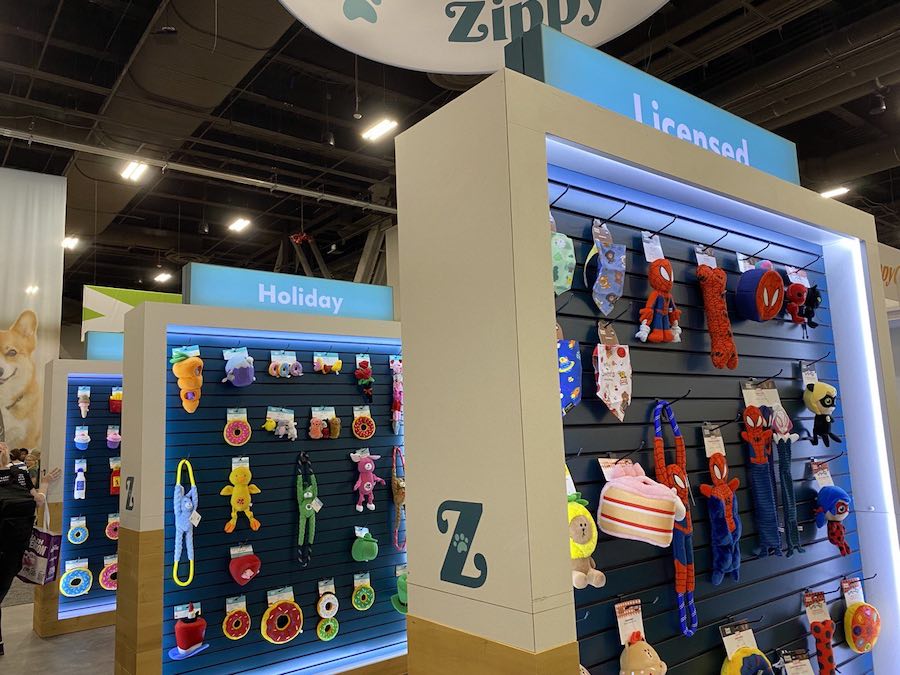 Updated ZippyPaws Burrow Log Pet Toy
In our opinion, this is one of the best pet toys that will capture your furry friend's imagination. Get ready for magical overload as this multi-functional toy offers endless possibilities for fun.
ZippyPaws Burrow Log: An Exceptional Interactive Dog Toy?
ZippyPaws Burrow Log, a delightful plush toy designed to engage and entertain your furry friend. Shaped like a charming small log, it comes with adorable stuffed chipmunks donning Santa Hats. 
This interactive hide-and-seek game not only provides endless fun but also gives your pup a mental workout. Crafted with impeccable quality, the ZippyPaws Burrow Log is built to last. While this plush toy may not withstand heavy chewing, it guarantees hours of entertainment. Remember to supervise your dog during playtime, especially if they have a knack for destroying toys. If some chipmunks become casualties of the game, don't worry! You can easily replace them to keep the fun going.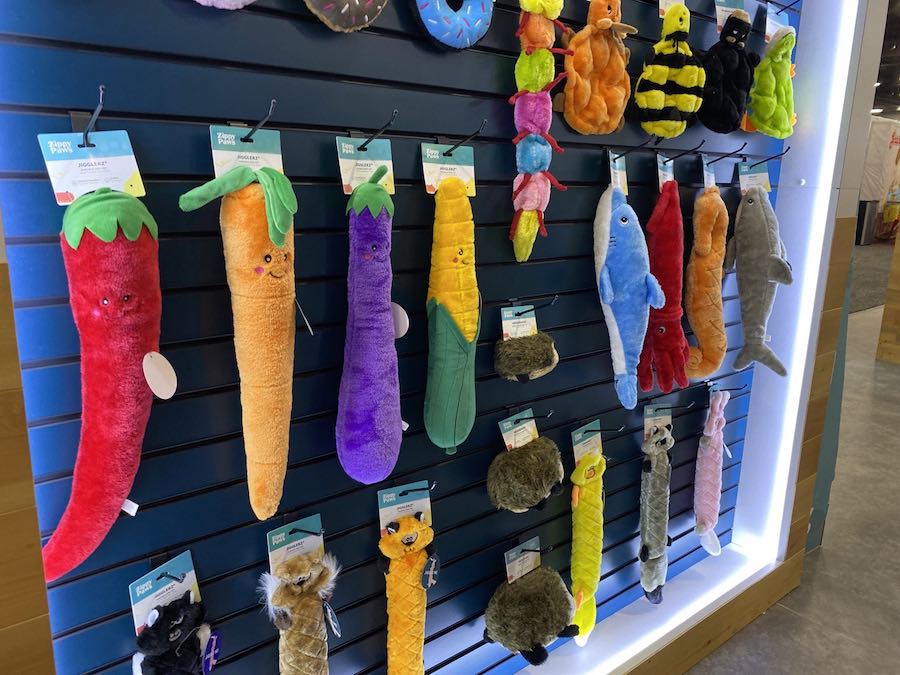 ZippyPaws Holiday Pet Toys
The collection of holiday toys includes approximately 80 options that are suitable for cats and dogs. The most interesting for us are Gingerbread Man for chewing, Holiday Advent Calendar with 12 squeaky holiday Miniz, Holiday Mini Donutz – perfect for small dogs, Holiday Penguin JUMBO – over 3 feet tall, perfect for the holiday season. But, for a gift, I would choose the Happy Hour Crusherz – Holiday Three Pack. The set includes three fun and funny toys: Santa's Schnapps, Elf's Leg and Reindeer Beer. With it, it will be easy to maintain the holiday spirit throughout the season. Each toy comes with an empty water bottle and a reusable squeaky lid. So, you can easily replace the plastic bottles and keep the party going.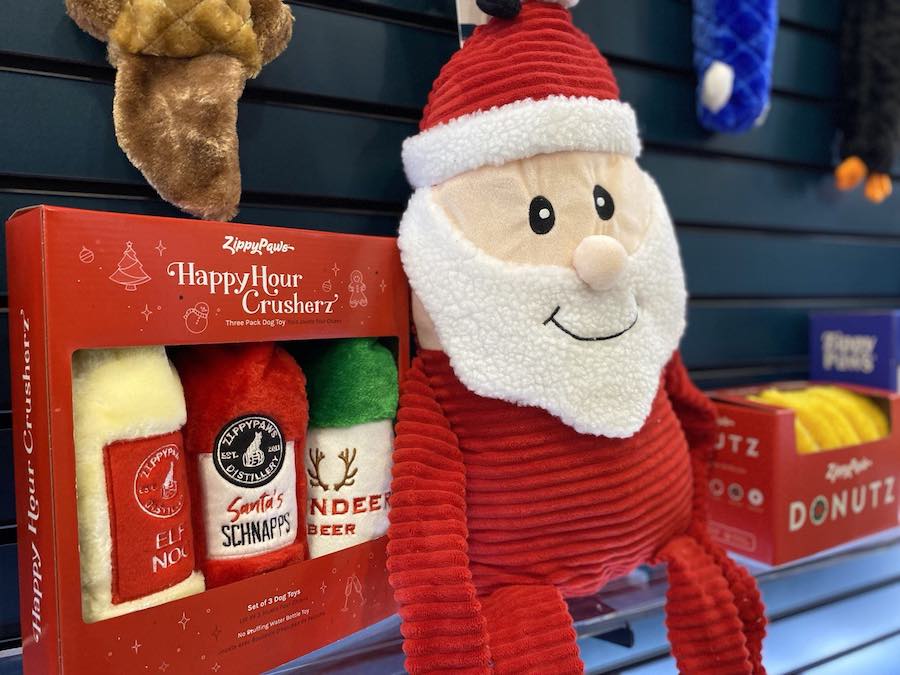 ZippyClaws Cat Toys
So far, this collection of toys has up to 30 options for cats, but is expanding little by little to excite and entertain your furry friends. Each toy boasts vibrant colors, plush filling, and a secret ingredient – catnip! They have been developed as the best solution to satisfy your cat's natural hunting instincts. Not only that, Kickerz toys are also bigger and plusher, making them the perfect companions for a cozy cat nap.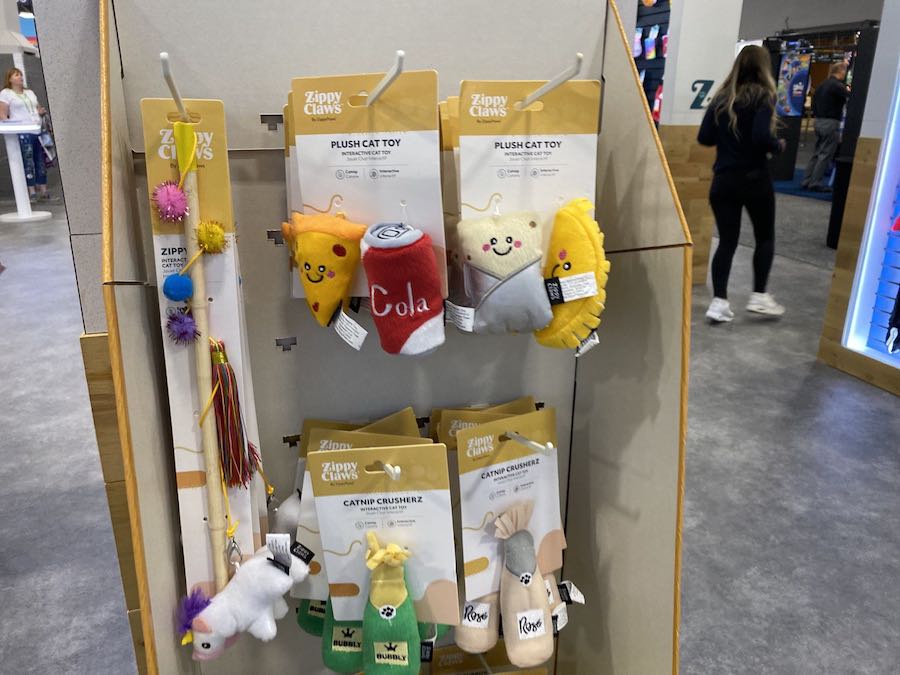 ZippyPaws Special Day Pet Toys
Celebrate your pooch's special day with these extra-special birthday toys. It can be the Magic Bandana with the festive inscription "Happy Birthday", the Miniz 3-Pack of Birthday squeaky bears, and of course, what's a party without Birthday Cake. This is one of the best toys for your furry friend on their special day! This interactive toy includes a birthday cake hole and three mini squealing Miniz donuts (party hat, bone and gift). Keep your pup busy and happy with this exciting toy!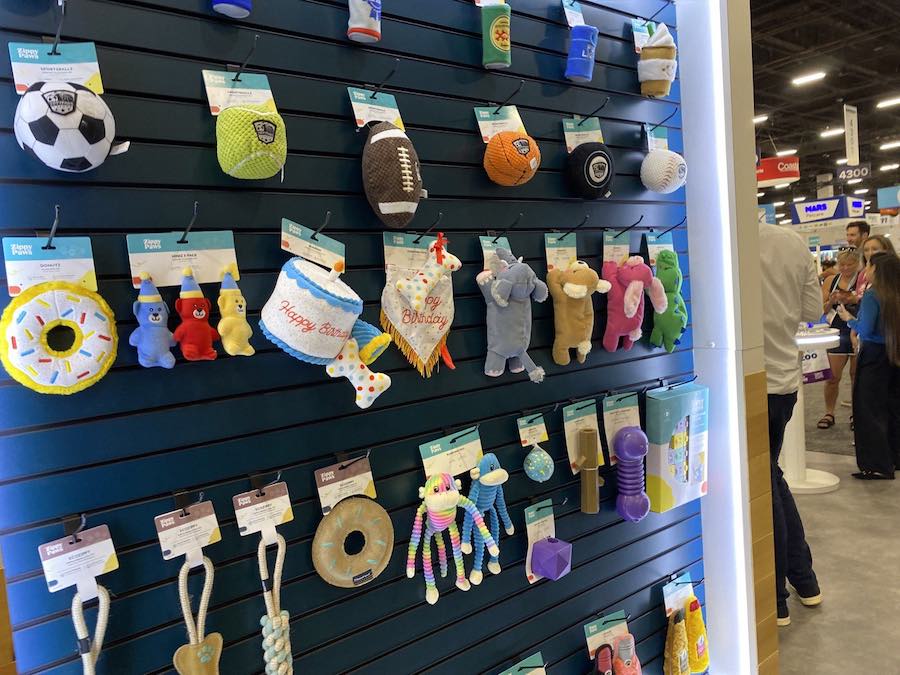 ZippyPaws Skinny Peltz Dog Toys
Introducing our toy collection featuring 5 sets of non-stuffing plush dog toys, each with 3 plush toys for dogs! Each set guarantees hours of squeaky fun. Ideal for both large and small dogs, these toys are designed to last longer and create minimal mess.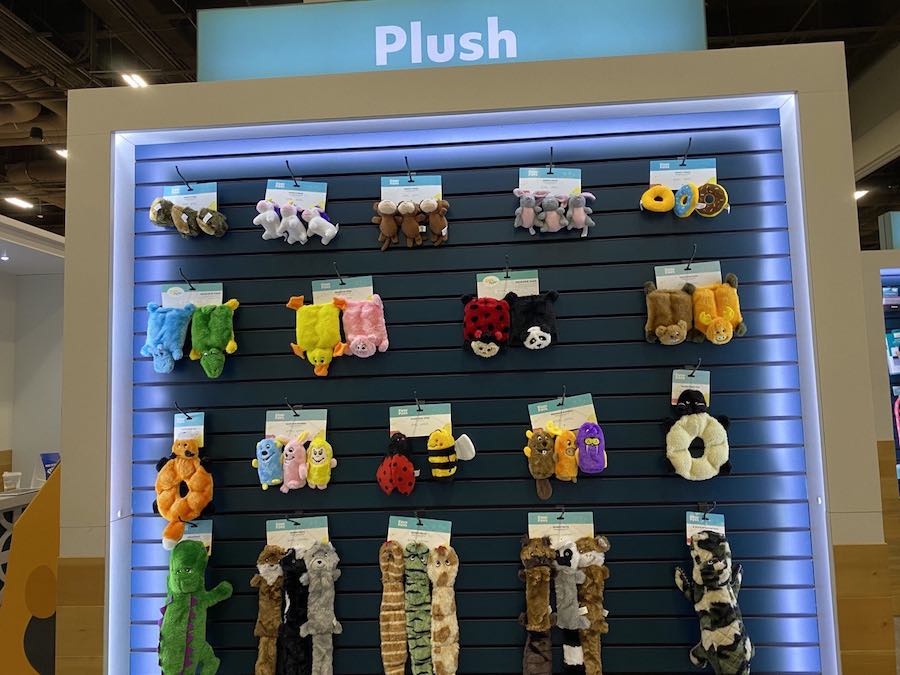 Where are Zippypaws Pet Toys Made?
California is their engineering base, where all four-legged toys are designed, and China makes these products for you. Investing in a high-quality product that will provide a long-lasting experience for you and your pup is something they believe every pet owner will appreciate.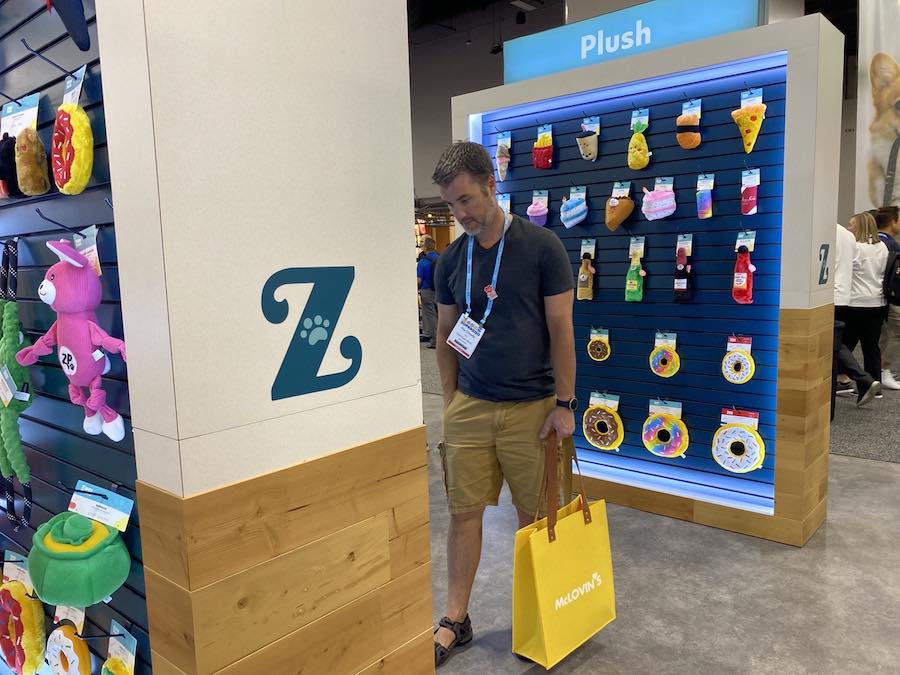 Where to Buy ZippyPaws Toys?
The first place to find ZippyPaws products is their official website (Zippypaws.com). Here you will find all collections of toys and accessories for dogs and cats. New customers can count on a $10 discount on orders over $35 and, of course, free shipping (the minimum order is also $35). Quite a nice bonus!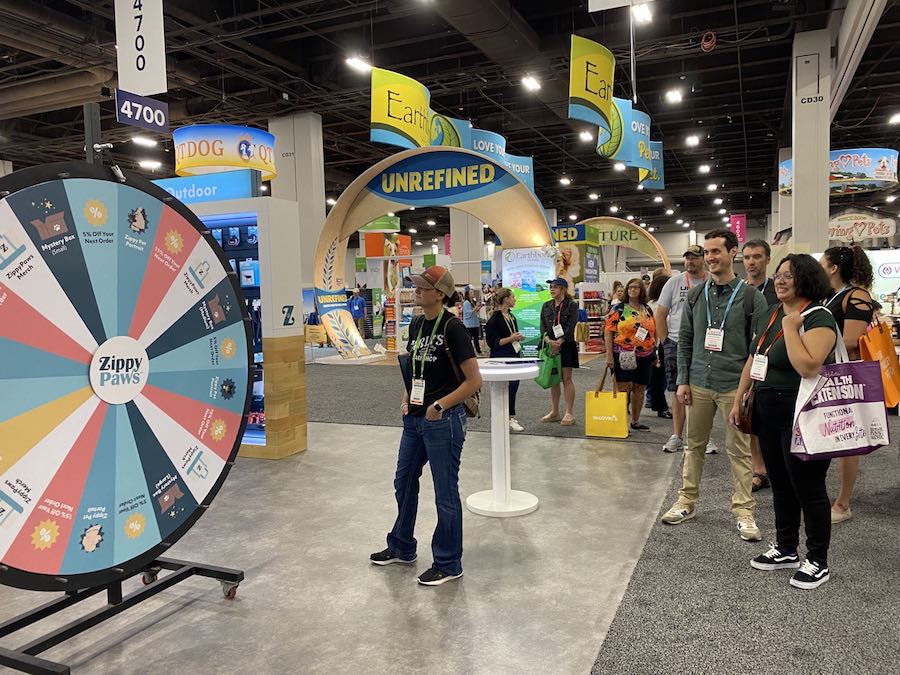 The second place where we advise you to look for products from ZippyPaws is Chewy. Why did we choose Chewy? This pet industry giant offers as much as $20 off for new customers, as well as free shipping (but with a minimum order of $49). The main advantage is incredible discounts, using Chewy coupons you can save up to 30%, as well as first-class customer service.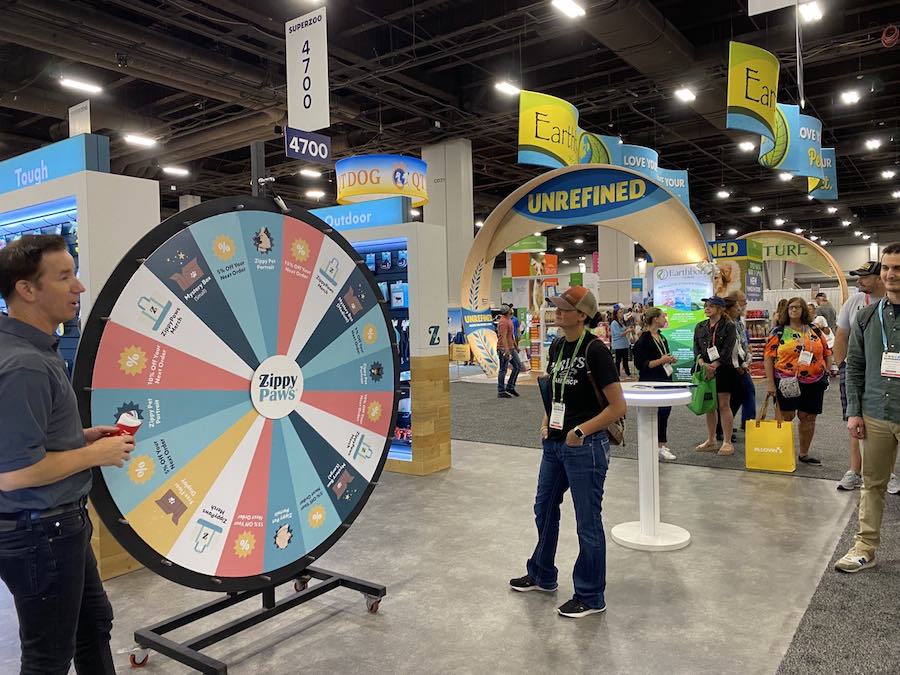 Another, no less popular place to find products from ZippyPaws is Amazon. The store boasts daily low prices as well as free shipping.
By investing in any one of their products you are ensuring hours upon hours of entertainment for your pet and convenience for yourself as you won't constantlyhave to search for new toys – they will love these ones so much that they won't be able to break them down! For that reason we urge all pet owners out there to check out ZippyPaws latest updates because they definitely offer something unique and exciting. It's time to give your furry friend the amazing surprise they deserve!