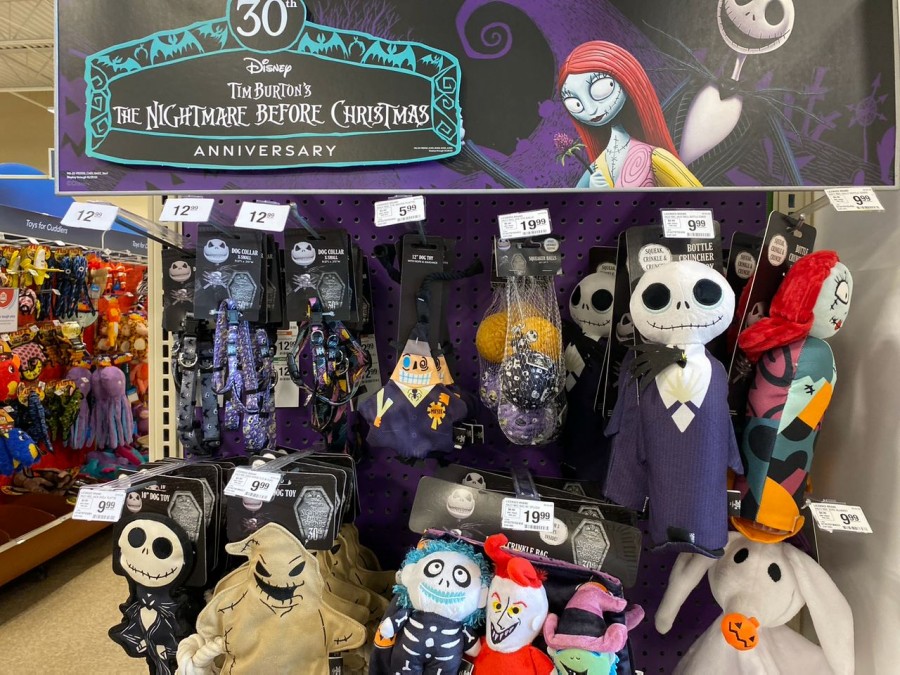 Are you a fan of The Nightmare Before Christmas? Do you love your furry friend as much as Jack Skellington loves Sally? If the answer to both those questions is yes, then you're in luck! If your furry companion is as cherished as Jack's loyal sidekick Zero, these 15 Spooky Cute Nightmare Before Christmas Pet Products are the ideal choice to infuse both you and your pooch with the Halloween spirit. As a devout fan of The Nightmare Before Christmas, a movie that seamlessly blends Halloween and Christmas themes, I couldn't resist exploring a collection that celebrates this iconic film. It seems I'm not alone in my admiration for Jack Skellington and his friends, as pet owners everywhere seek to share their affection for these characters with their beloved pets.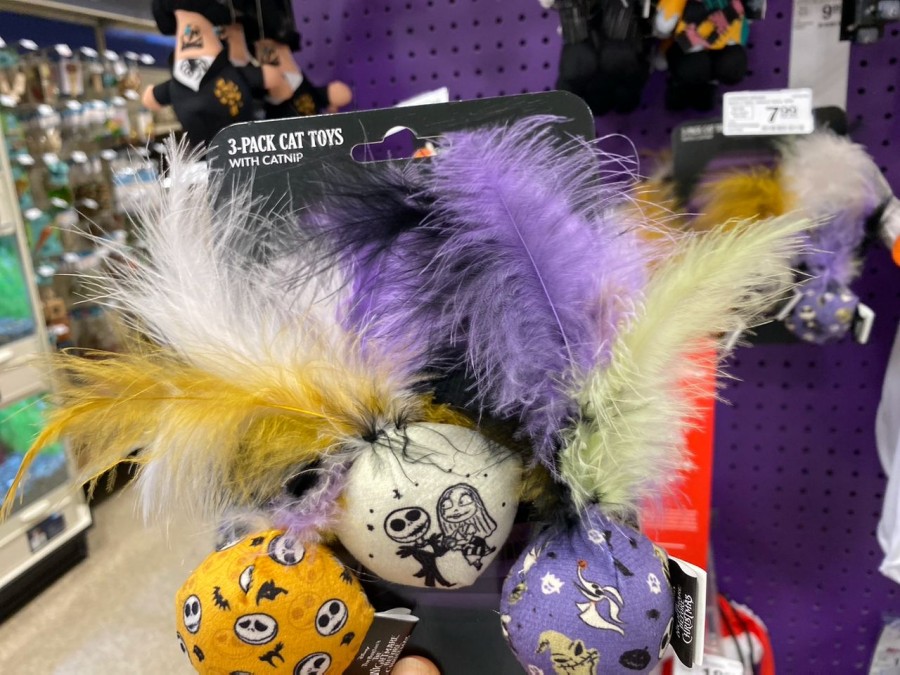 As a pet parent on the hunt for a Halloween-themed collar, stumbling upon a treasure trove of pet merchandise featuring The Nightmare Before Christmas characters was a pleasant surprise. Not only did I find the collar I was initially searching for, but I also discovered an array of character costumes for dogs that enjoy dressing up. The variety of NBC toys, collars, and other pet goodies are hard to resist, even without the movie tie-in. I was even amazed to find NBC dental dog treats! It's safe to say that this pet merchandise collection has me tempted to transform my living space into my very own Halloween Town. Who knew a simple search for a Halloween collar would lead to discovering so many exciting pet products?
Finding the perfect Spooky Nightmare Before Christmas Pet Products is easier than you may think. From Jack Skellington dog collars to Sally cat beds, there are enchanting items available that are sure to delight both you and your beloved pet. You can browse the selection online at websites like Amazon, Chewy, and Petco, all while enjoying the convenience of online shopping and user reviews to guide your choices. Another option is to visit Disney stores or shop online at the official Disney website for licensed products, ensuring authenticity and quality. But the big question remains: is it cheaper to buy Disney merchandise online? The answer can vary depending on multiple factors, such as shipping costs, discounts, and availability of products. However, with the current 30% off sale products at shopDisney, using the code EXTRA30, you can be sure to score some great deals on some of your favorite Disney merchandise. With an Extra 30% Off Select Orders at Checkout at Chewy with code PHCHEWY30 or an Extra 30% Off Sale products at shopDisney with code EXTRA30, there's no better time to start shopping for the perfect Nightmare Before Christmas pet product. How do you get the 35% off from Chewy? Simply select "Autoship" at checkout, and you'll receive a Chewy promo code for your first order. This is a great way to save money and make sure you never run out of pet supplies again.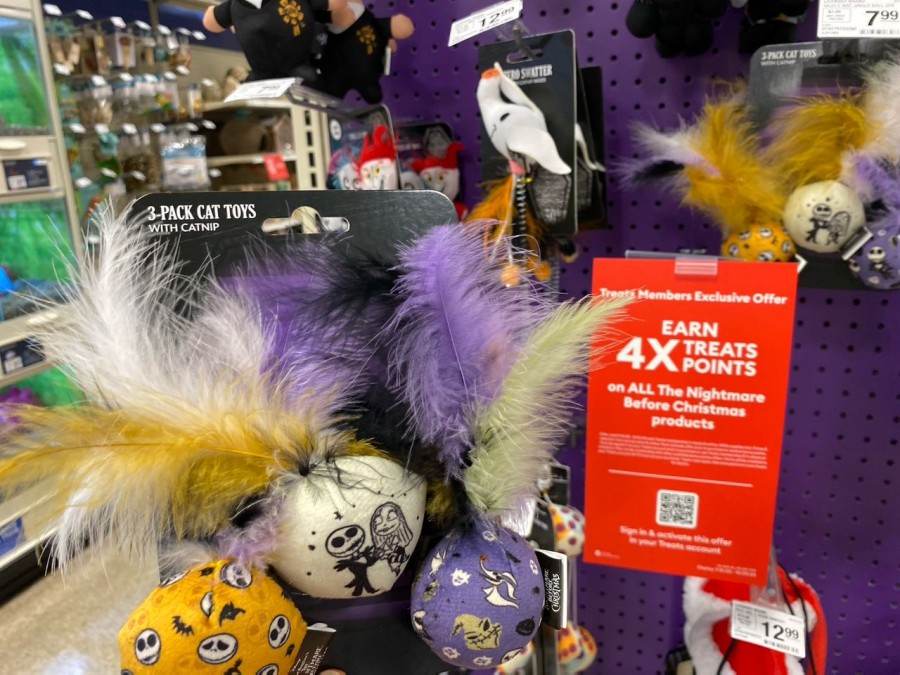 Whether you're a fervent admirer of Jack and Sally, dream of having a pet like Zero, or simply desire Halloween-themed accessories for your furry friend, these 15 Nightmare Before Christmas pet products are guaranteed to captivate your heart. Prepare for some truly hauntingly charming choices!
Jack Skellington Pet Bed:
Treat your pet like royalty with the Disney by Best Friends by Sheri Jack Skellington Bolstered Corded Rectangular Cuddler Dog Bed. This cozy micro plush bed is adorned with a signature graveyard motif, ensuring your pet slumbers in spooky style.
Jack Skellington Pet Throw Blanket:
Keep your pet snug with the Disney Nightmare Before Christmas Jack Skellington Pet Throw Blanket. This collector's edition blanket serves as both a portable mat and a cozy throw, embellished with the iconic Jack Skellington.
Zero Pet Costume:
Embark on a themed adventure with your furry friend, transforming them into Zero with this officially licensed pet costume. What is the white dog in Nightmare Before Christmas? This little pup may be a ghost, but he is certainly one of the most beloved characters in Tim Burton's fantasy world. As Jack Skellington's faithful sidekick, Zero plays a key role in the movie's plot. But, what exactly makes Zero so special? Why do fans adore this spectral pooch? Well, part of it is his adorable appearance, with his big, round eyes and glowing red nose. But Zero is more than just a pretty face. He's also a loyal friend, always by Jack's side, no matter how strange things get in Halloween Town.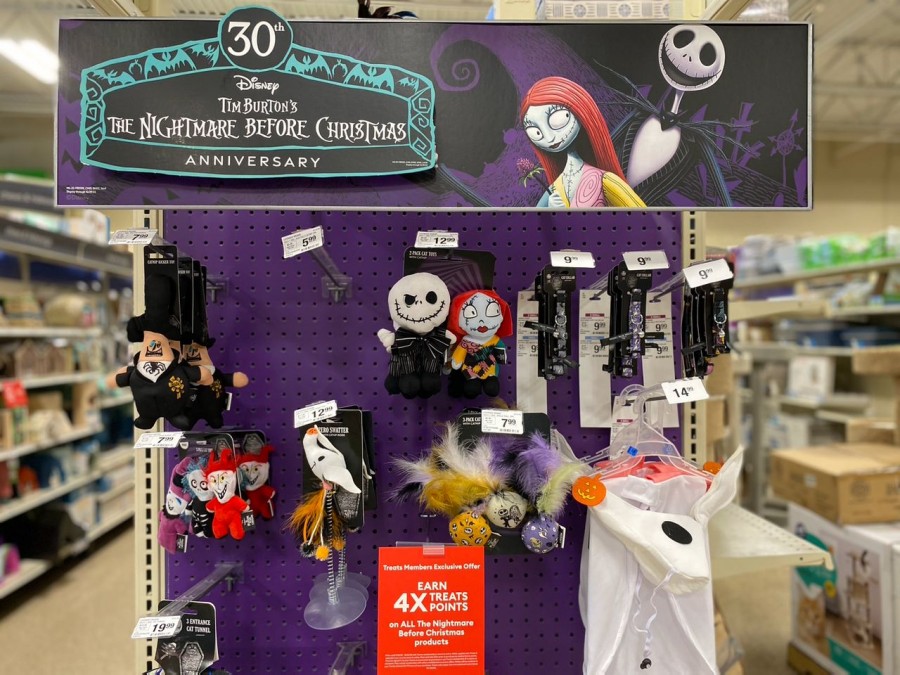 Zero Portable Pet House Dog Bed:
Embrace the spirit of Halloween Town with Zero's Pet House. This luxurious micro plush bed is embroidered with "Zero" and features a removable padded insert. Its adorable design captures the essence of the movie.
Nightmare Before Christmas Dog Collar:
Showcase your pet's unique style with this vibrant polyester dog collar. Built to endure, this collar boasts an overengineered plastic buckle and a robust D-ring. Disney officially licenses this product.
Cemetery Scene Dog Leash:
This fashion-forward dog leash exhibits your favorite characters in high-density polyester with steel hardware. Available in various sizes and lengths, this product, licensed by Disney, offers both style and durability.
Sally Rope Plush Chew Toy:
Engage your furry friend with the Nightmare Before Christmas Sally Tug O' War chew toy. This interactive toy, featuring a built-in squeaker, combines micro plush with roped arms and legs for safe play.
Lock, Shock, and Barrel Dog Toy:
Delight your pet with the Disney Classic Nightmare Before Christmas bathtub plush and rope chew toy. This set includes lock, shock, and barrel in a bathtub, with each plush kid containing a built-in squeaker.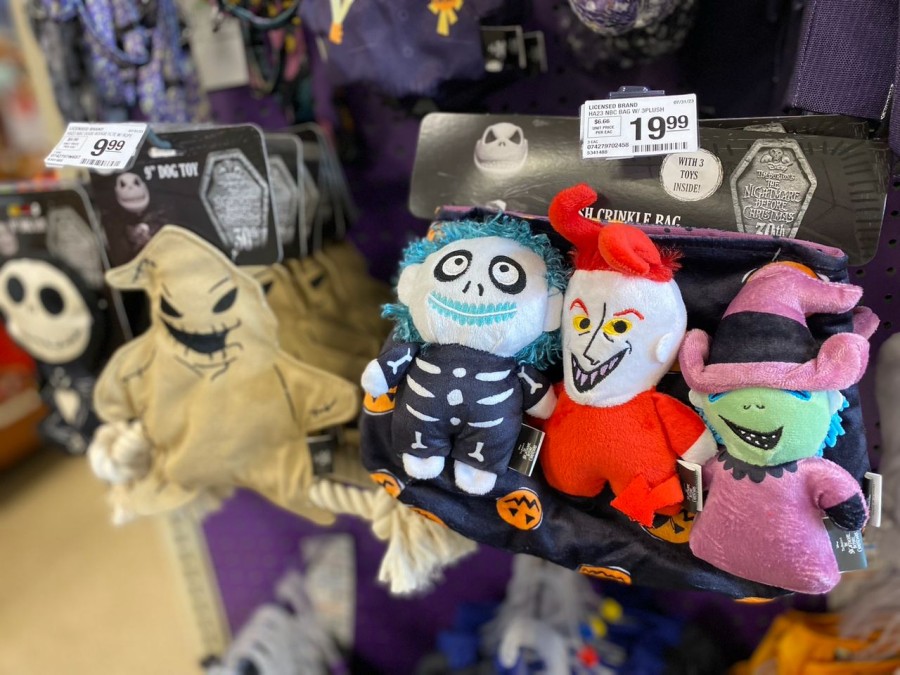 Nightmare Before Christmas Dental Dog Treats:
Elevate your pet's dental hygiene with these soy and gluten-free dental treats, enriched with NBC characters. Crafted from natural ingredients, these treats boast a nubby texture that supports teeth cleaning.
Nightmare Before Christmas Snake Rope Toy:
Extend playtime with the Disney Classic Nightmare Before Christmas Rope toy. This snake character, constructed from braided rope and plush, includes a built-in squeaker for endless entertainment.
Oogie Boogie Squeaker Toy:
Provide endless amusement with the Oogie Boogie squeaker toy, a perfect addition to your pet's toy collection.
Jack Skellington Squeaky Dog Toy:
This squeaky toy, fashioned after Jack Skellington himself, promises hours of joyful play.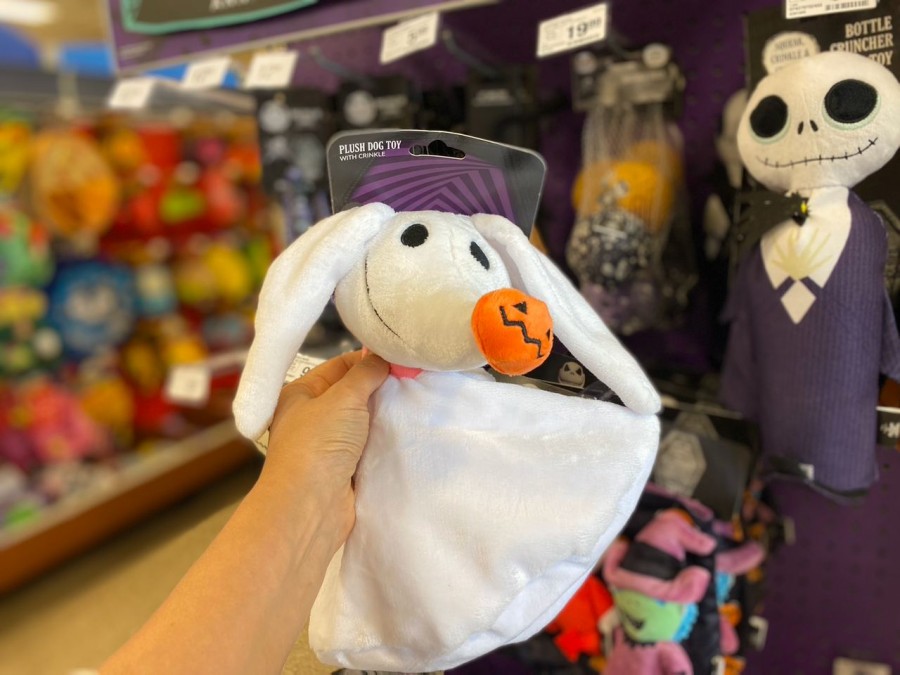 Jack Skellington Pet Bandana:
Deck your pet in a Halloween-inspired bandana, handcrafted for a stylish party look.
Nightmare Before Christmas ID Tag:
Keep your pet safe and stylish with an ID tag adorned with the allure of The Nightmare Before Christmas.
Jack Skellington Dog T-Shirt:
Elevate your pet's style quotient with the Jack Skellington Dog T-Shirt, perfect for casual outings. With this range of captivating Nightmare Before Christmas pet products, your Halloween celebrations will be a treat for both you and your pet. Don't miss out on these irresistibly charming selections that pay homage to the iconic movie.