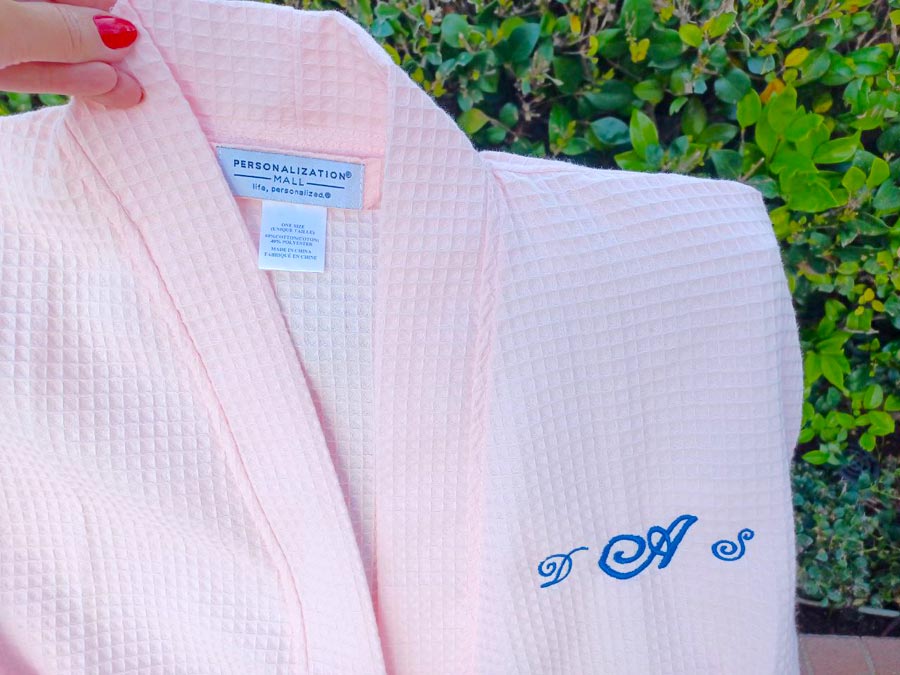 Mother's Day is the time to express your gratitude and say how much you appreciate your mom's care and love. If you want to present something special, not just flowers and candy which are always appreciated as well,a personalized gift will work perfect for the occasion. Your Mother' Day gift may not be expensive, it has just to be thoughtful and with you in mind. Here is my favorite Mother's Day gift my family presented to me.
It was during the time when my husband was away on the business trip, and I was to celebrate the holiday with my kids only. But he thoughtfully ordered a personalized gift for me which was delivered to meright before the holiday.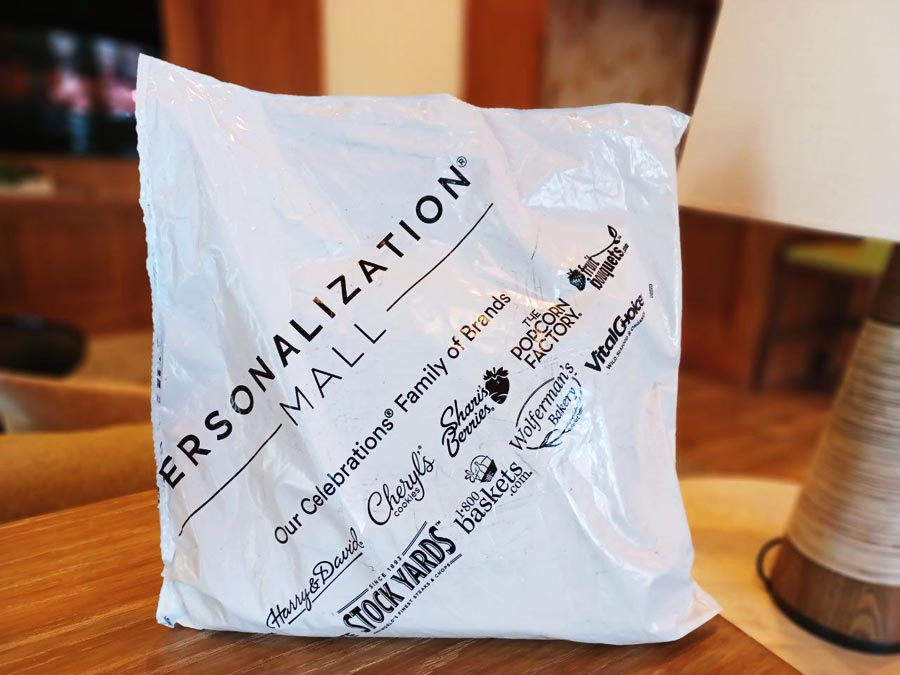 To be honest, I was surprised to get the message that a parcel was delivered to me because I hadn't ordered anything. To my delight it was a package from Personalization Mall, my favorite store for personalized things. As a rule, I get my Personalization Mall orders in hard carton boxes, but this time it was delivered in a package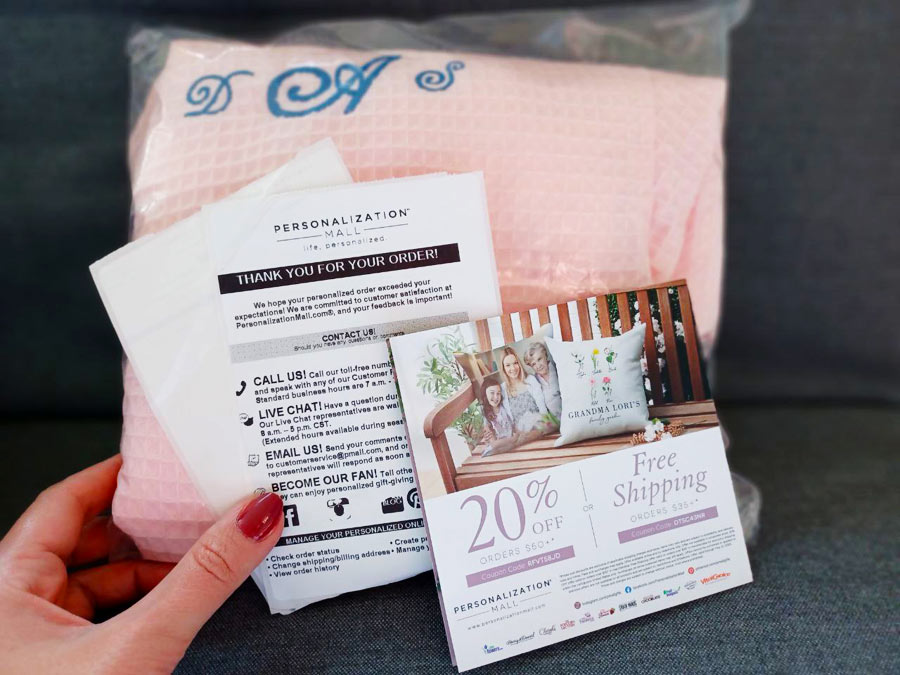 Inside was Embroidered Blush Waffle Weave Kimono Robe with my initials!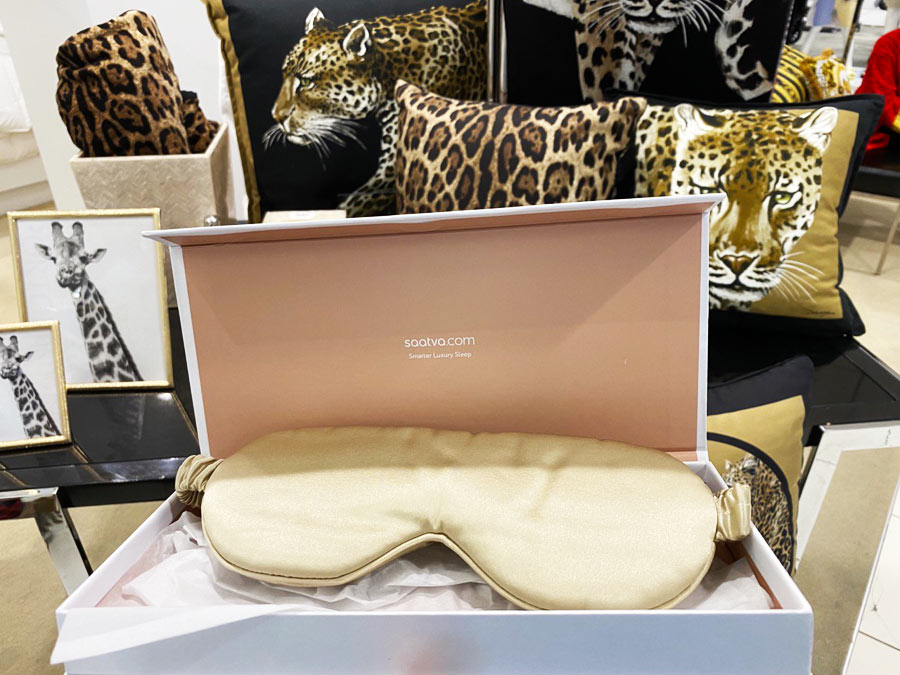 I remember mentioning some thoughtful anniversary gift like a robe with a monogram or a luxury eye mask like the one I saw at Saatva in Los Angeles would be a great idea.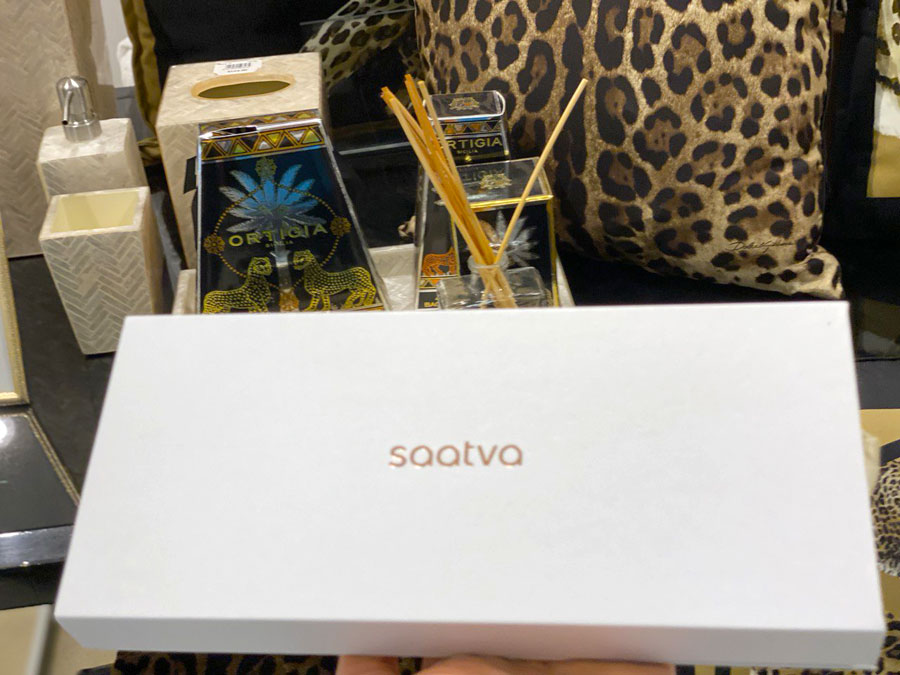 And it turns out that my husband decided not to wait for the anniversary and presented it to me much sooner, on Mother's Day. How sweet!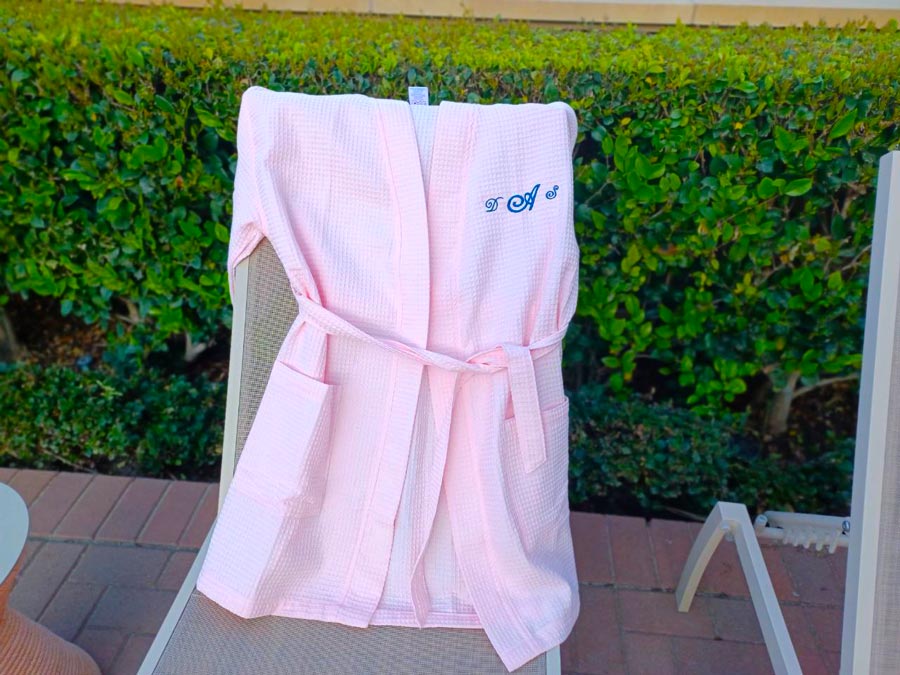 The knee-length robe is of my favorite blush color and comes with an embroidered monogram with my initials. The fabrics is a cotton/poly blend with 60% cotton and 40% polyester, and it feels very nice to the skin. The robe has got two side pockets and a belt to get it fitted. The robe is quite large, one size, but it is suitable for sizes from XS till L. I like to wear my robes loose. I am wearing size M so the robe fits me just perfect.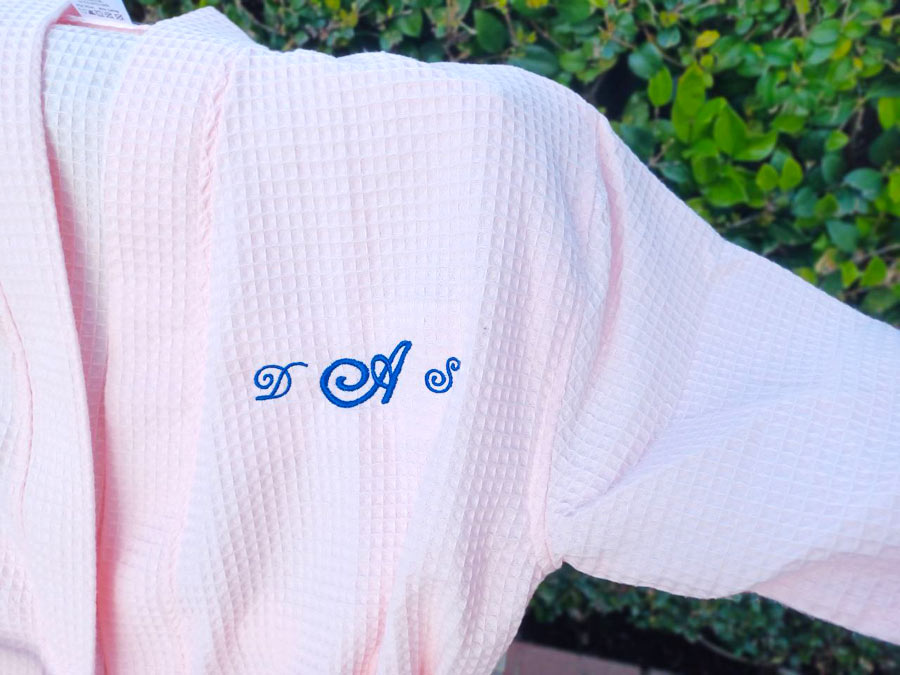 Well, I checked the website to find this particular robe and discovered that it can be embroidered with not only initials, but also an embroidered name or a monogram. There is a wide choice of colors to choose, from white to blue and turquoise. It is currently on sale and is available with 30% discount. Personalization Mall Mother's Day sale has just started and you can take advantage of Personalization Mall deals to save on your purchase. On top of that why not save even more with Petsonalization Mall Coupon that you can apply to your Personalization Mall order.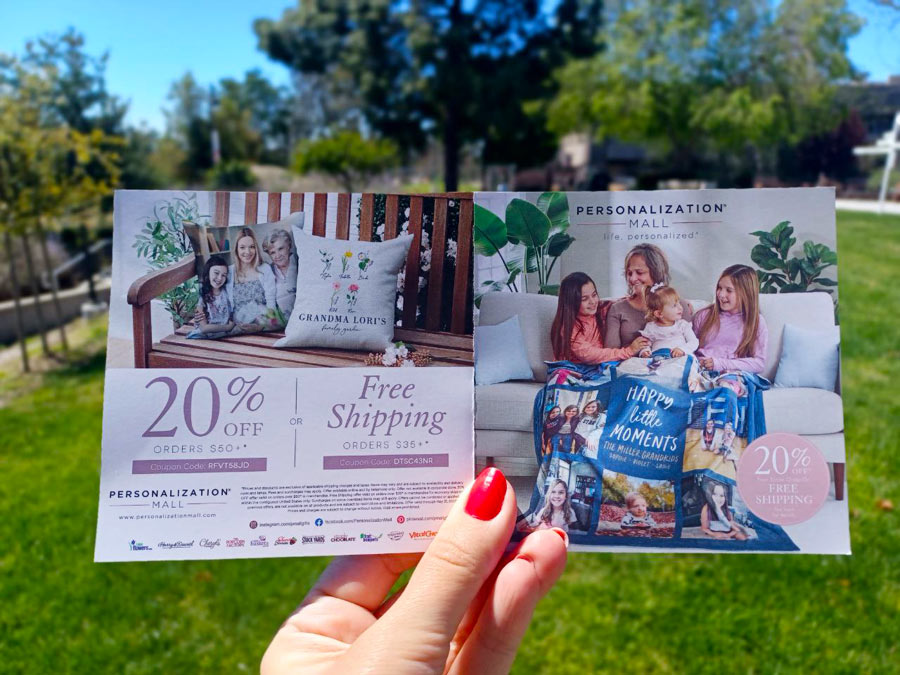 I also got one included in my Personalization Mall package. It allows for 20% off your qualifying order or free shipping with your purchase of over $35.
Also Personalization Mall offers deals with no minimum purchase so make sure you check Petsonalization Mall promo codes often to grab the best deal.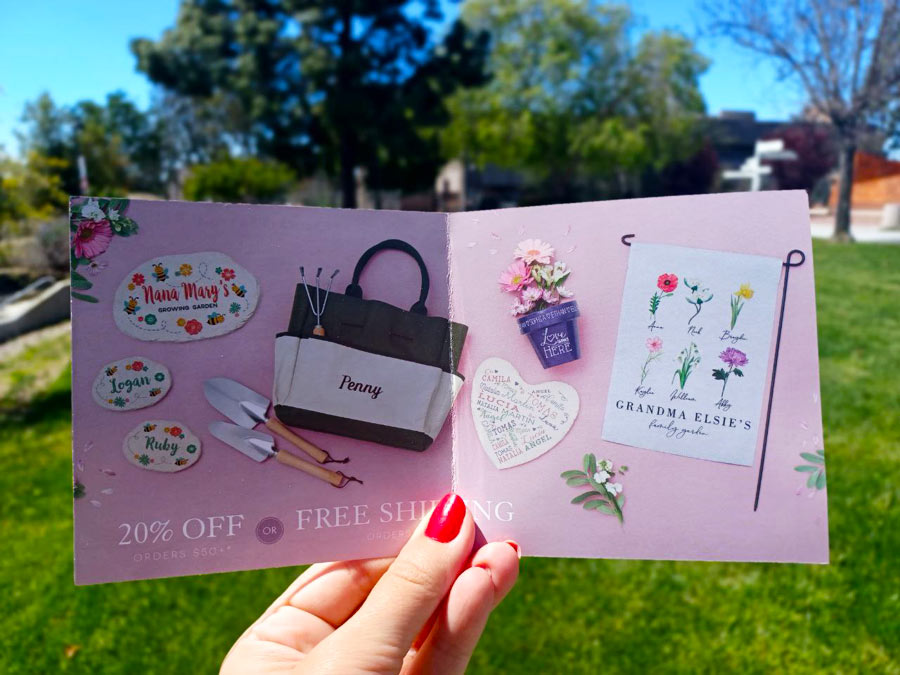 Now when I have my Personalization Mall coupon I can use it save on my next purchase. Meanwhile I can enjoy wearing my new robe at home after shower while doing my makeup in the morning or before going to sleep. I definitely will wear it at the pool as a throw up. I like to soak in jacuzzi and my new stylish robe is just perfect for this due to its super absorbant fabric. Having a personalized robe is cute and chic. This thoughtful Mother's Day gift from my husband makes me feel special and loved.