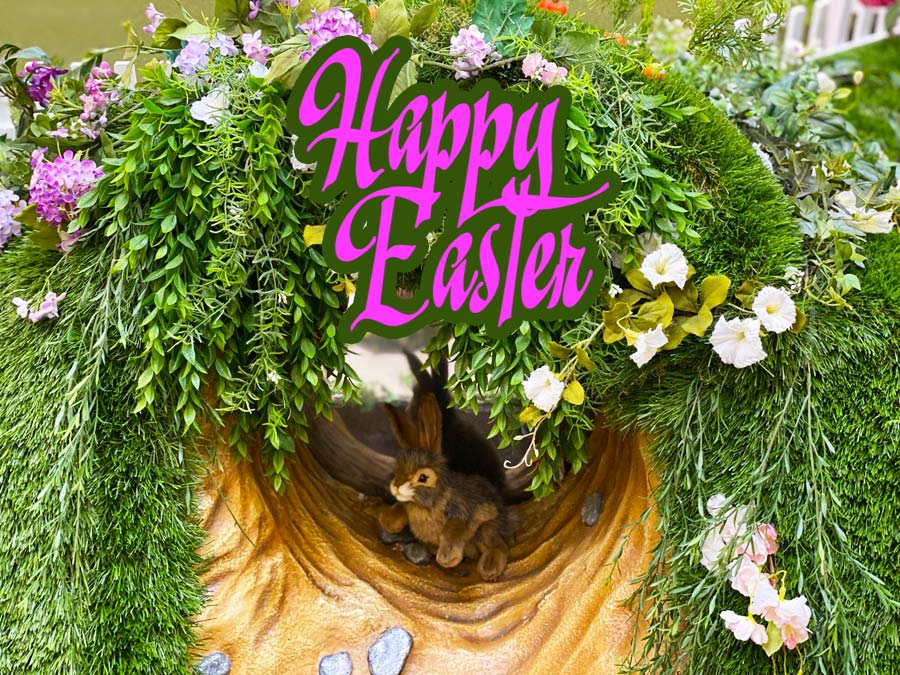 Every year before Easter nature revives and delights us with flowers and trees in bloom. For me personally Easter is the biggest holiday. In addition to Christian idea of Christ resurrection it is the mix of pagan beliefs of rebirth and eternal cycle of life.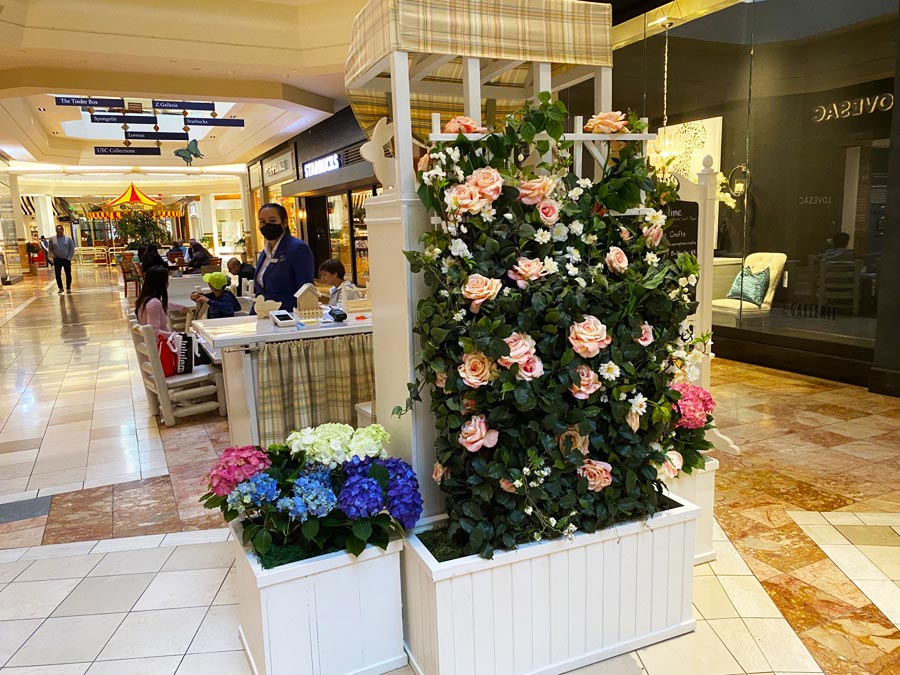 Of course, the best way to experience blooming nature is to go on a hiking tour in a local state park like Crystal Cove State Park, but if you plan to entertain the kids in an upscale shopping mall environment South Coast Plaza is the place to go.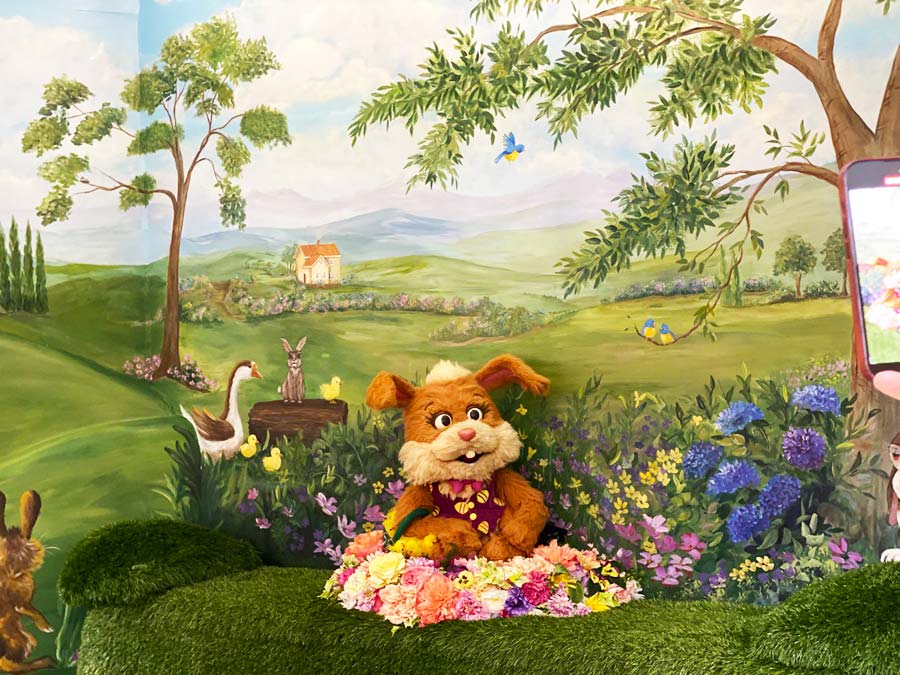 In 2023 South Coast Plaza features Springtime at South Coast Plaza where you can meet Easter Bunny and have tons of fun.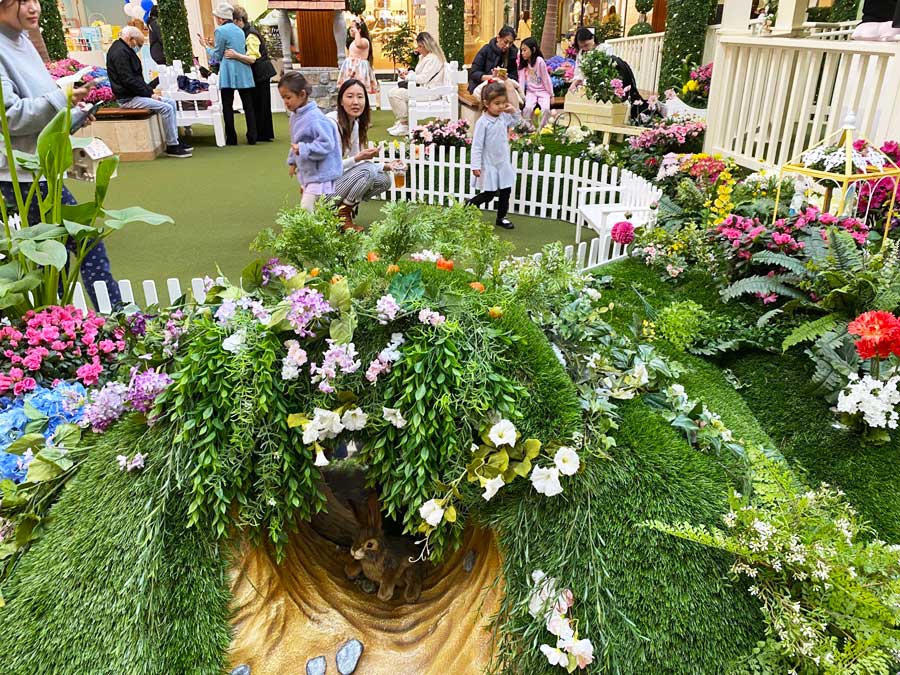 The area is decorated with thousands of live flowers and the interactive Easter Bunny is the major attraction of the play area for kids.
To get a glimpse into the springtime atmosphere and decorations at South Coast Plaza check this Instagram post by Constantine Summer.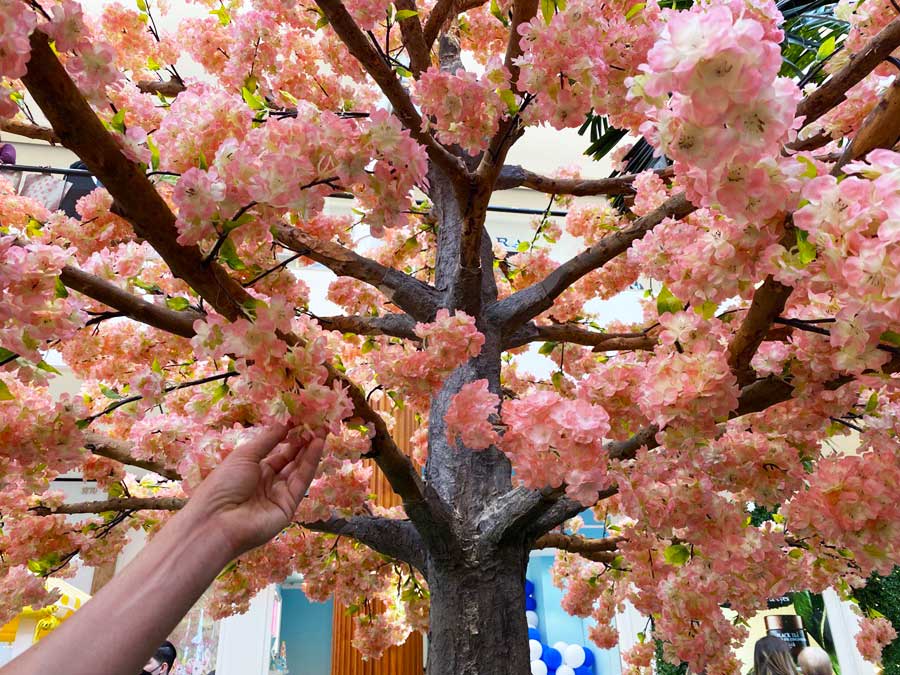 There are also artificial cherry trees in bloom set for the occasion.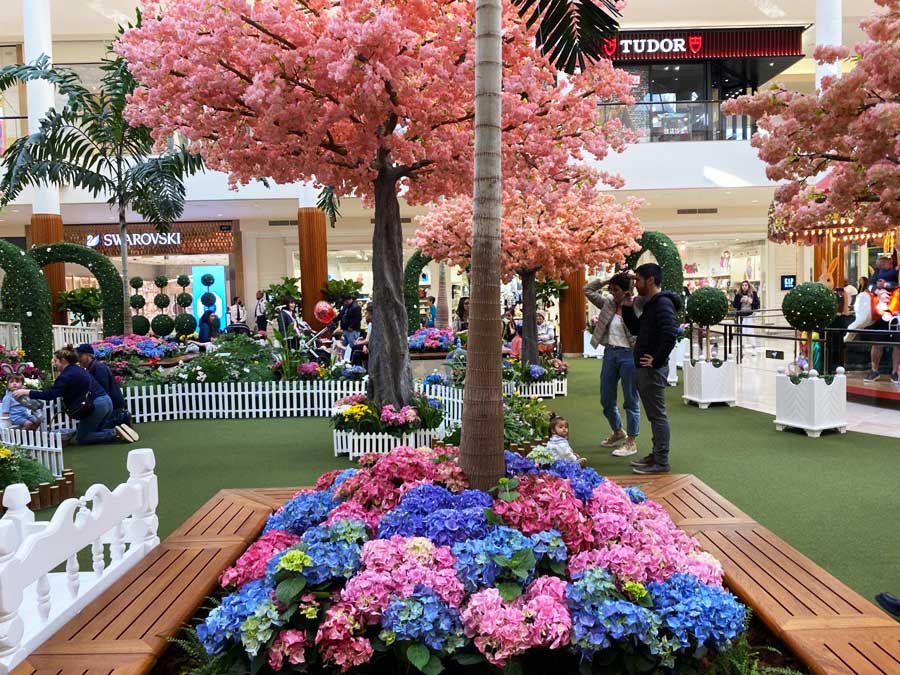 The area is a picture-perfect backdrop for your Easter family photos.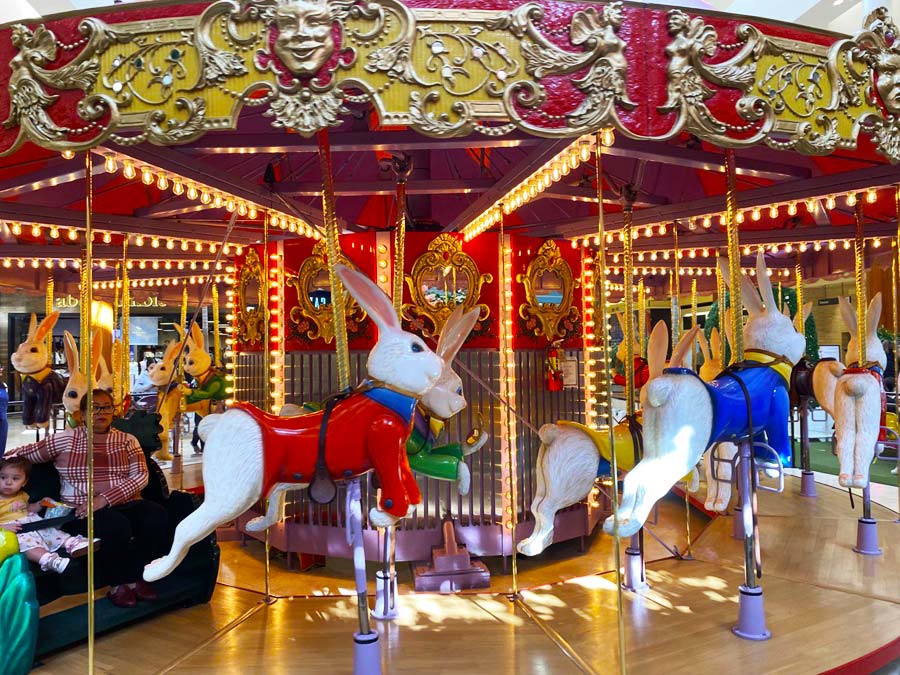 You can meet the Easter Bunny at Carousel Court, Level 1 or Macy's Home Store Wing, Level 1.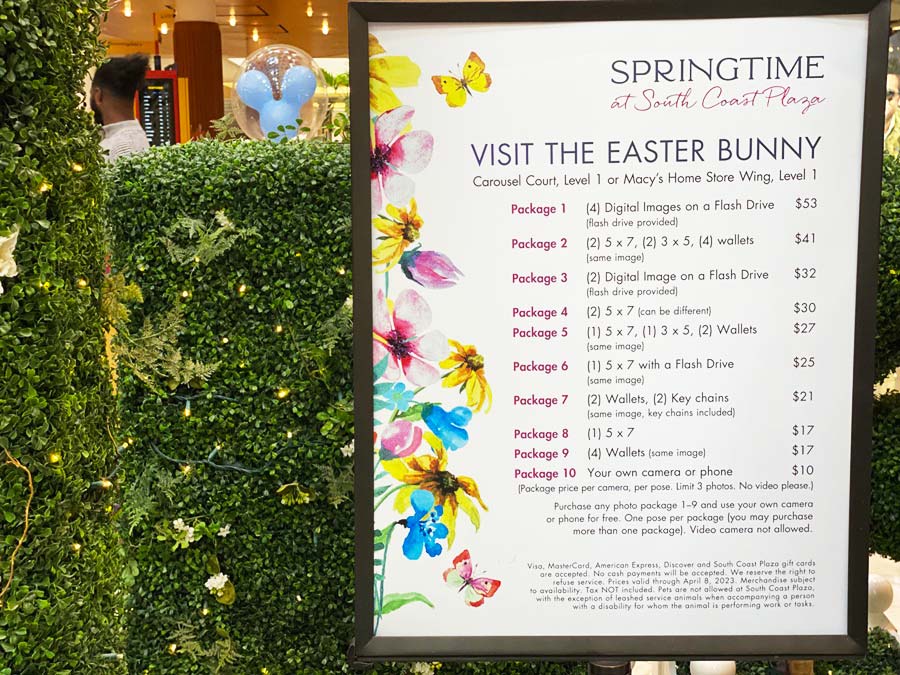 There are ten photo packages to choose from for every budget, with prices ranging from $10 to $ 53. Of course, the South Coast Carousel traditionally features bunnies to ride on and no visit to this shopping mall is complete without getting on a carousel.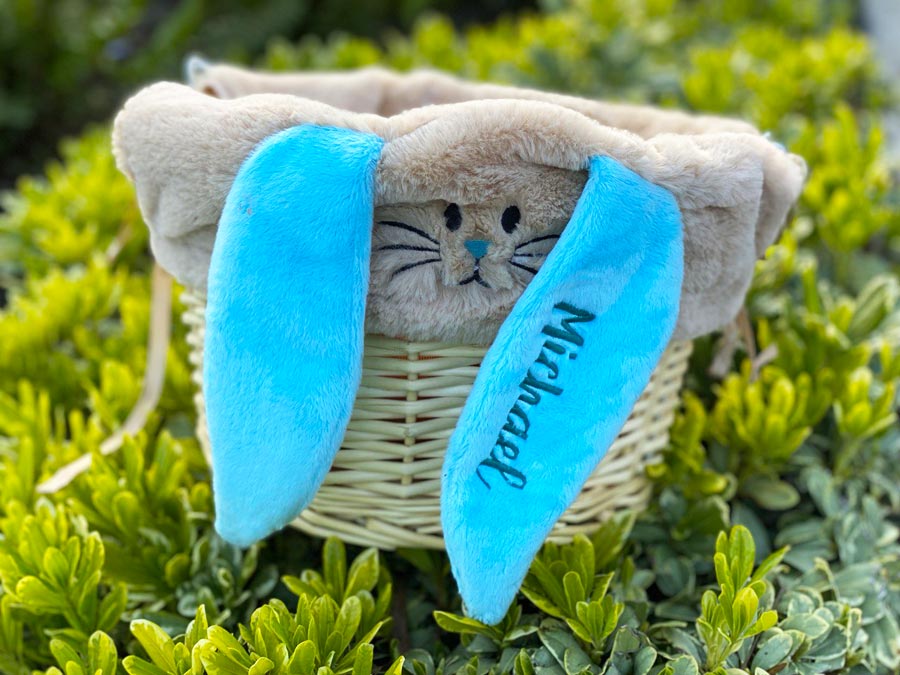 This year we came to South Coast Plaza right before the holiday with our Easter basket we ordered beforehand. If I need to purchase some product that I'm going to use for special occasions I try to have it personalized. There are many stores to get personalized stuff, but I placed my order at Personalization Mall. I opted for hand woven willow basket with drop down handle and plush bunny liner with embroidered name on the bunny's ear.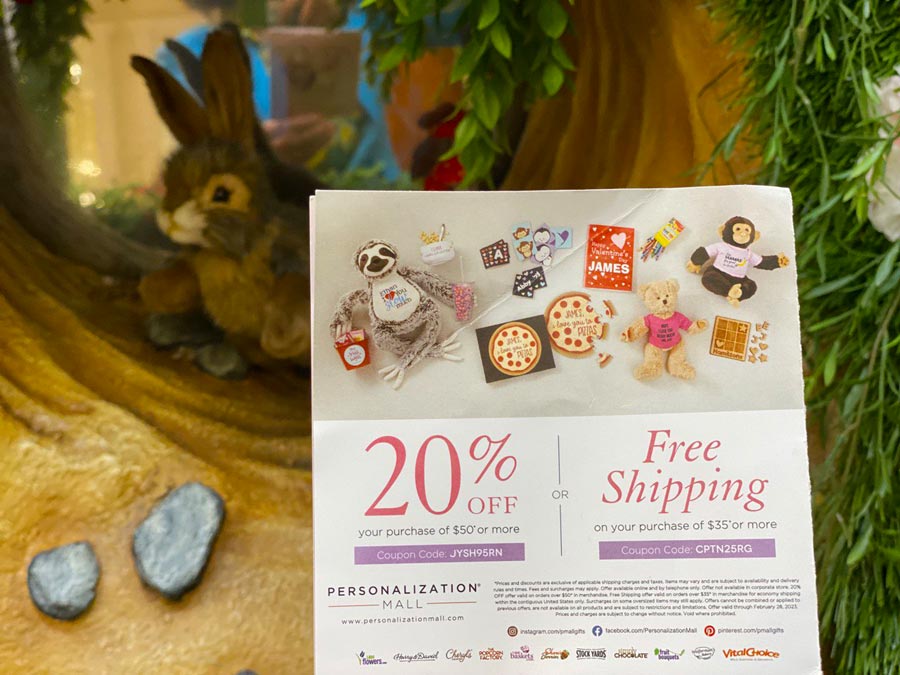 We got the new basket delivered with Personalization Mall Coupon included for free shipping or 20% off discount with qualifying purchase.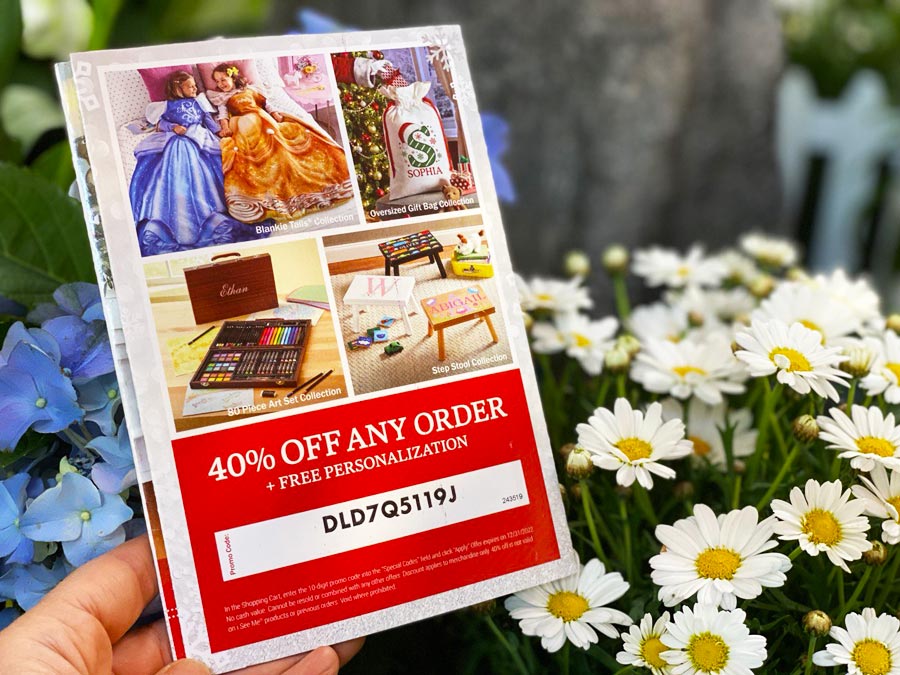 In addition, there was a Personalization Mall promo code for 40% off any order + free personalization. The company cares about its loyal customers and offers nice deals on personalized items. Since I wasn't disappointed with the Easter basket from Personalization Mall that we have received I might order some personalized Mother's days gifts as well. In fact, the Easter basket is so cute that my son takes it with him on all Easter celebrations.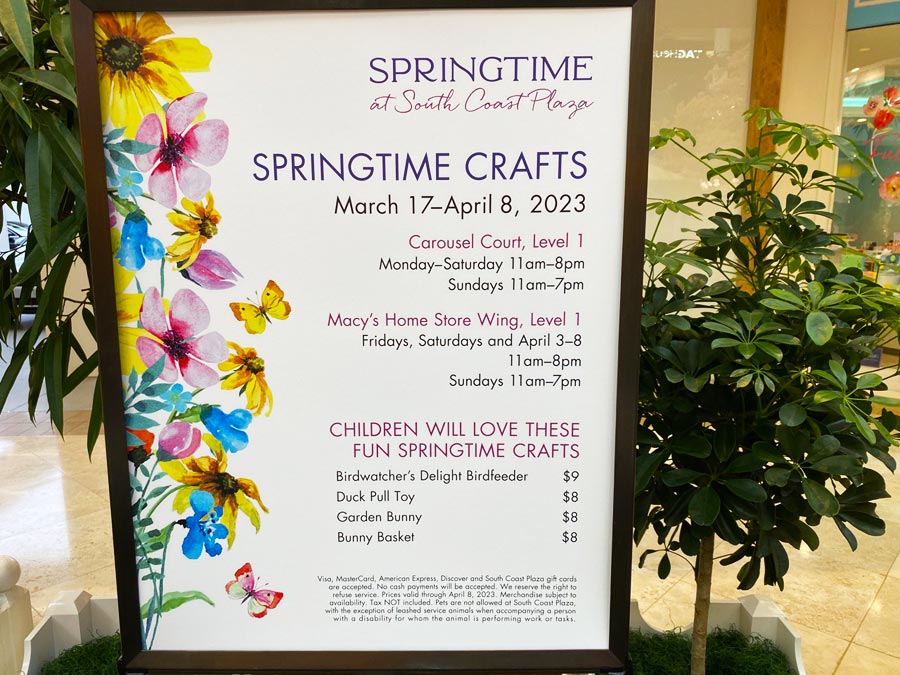 He also loves DIY projects, and he was happy to have a chance to make his own custom spring craft.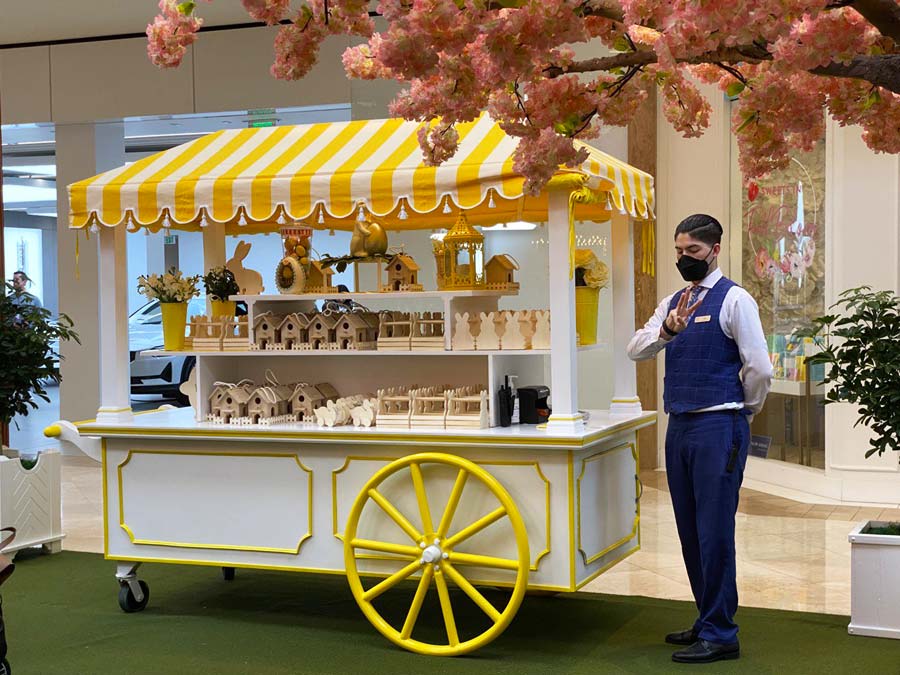 Among the spring crafts kids can choose from are Bunny Basket, Garden Bunny, Duck Pull toy and Bird Watcher Delight Birdfeeder.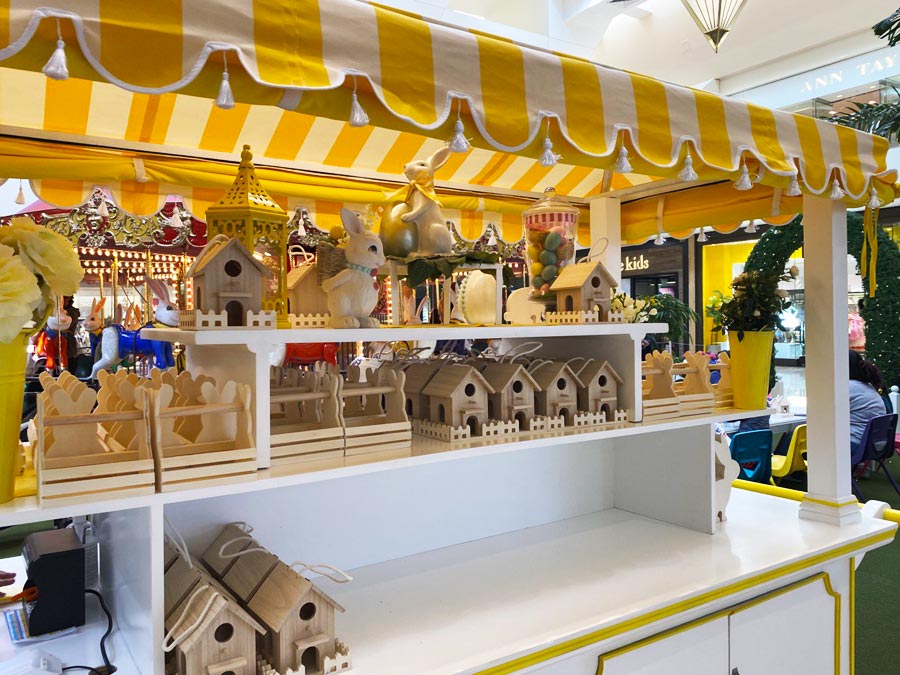 Craft activity is available from March 17 through April 8 from 11 am till 8 pm Monday – Saturday and from 11 am till 7 pm on Sundays.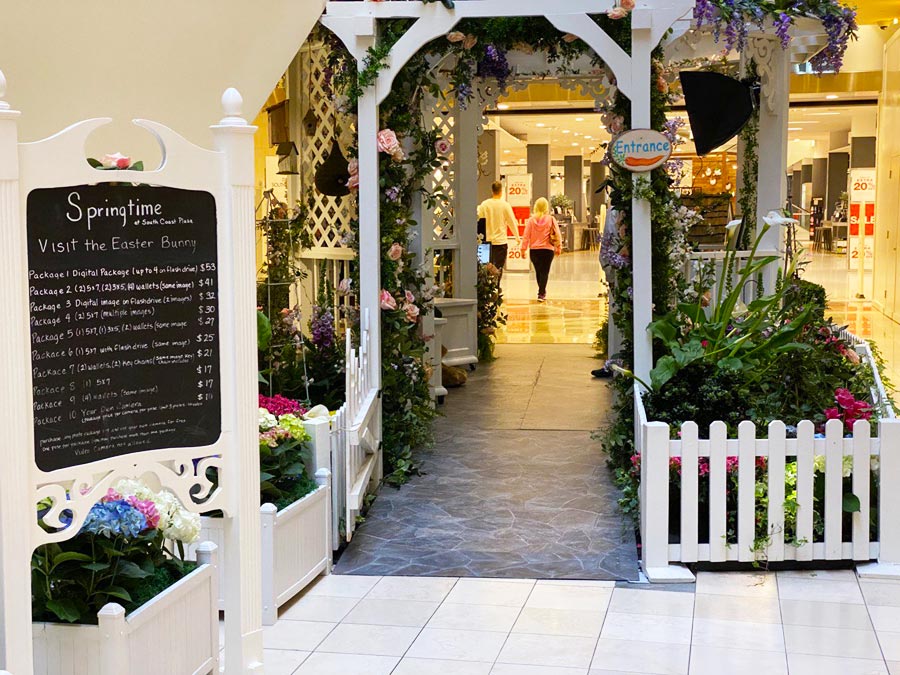 If you are looking for a beautiful spring setting to get into the Easter mood, there is no better place than South Coast Plaza.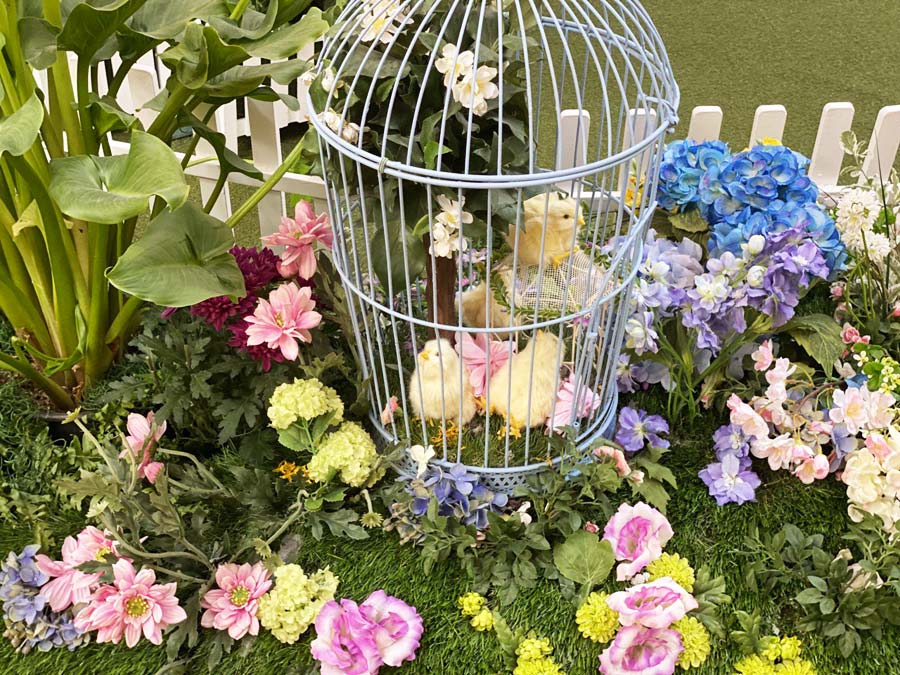 Visiting the Easter Bunny is a must for all families with kids and the incredibly beautiful Easter setting is what South Coast Plaza has always been known for. Happy Easter 2023!