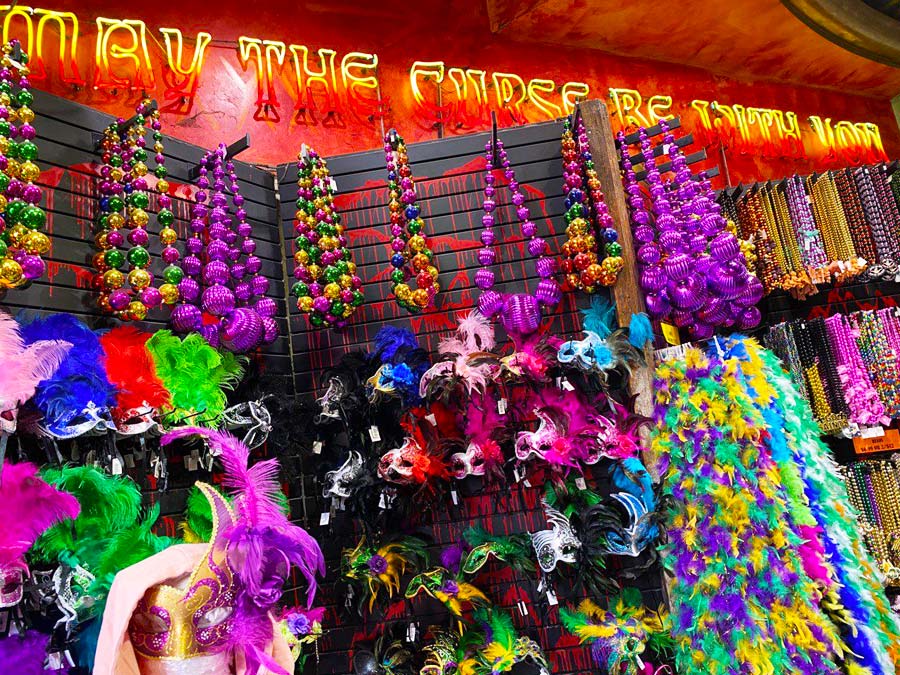 There's something magical about visiting New Orleans, especially with Mother's Day around the corner. As I wandered through the bustling city streets, I couldn't help but think of my mom and all the wonderful memories we've shared together. While the city's historic architecture and delicious food were a feast for the senses, I couldn't shake the feeling that I needed to find the perfect Mother's Day gift for her. Fortunately, I stumbled upon a charming boutique filled with unique, handmade items that I just knew she would love. From intricate jewelry to beautiful handbags, I was able to find something special that perfectly captured my appreciation for all that my mom has done for me over the years. With so many amazing Mother's Day gifts out there, it's important to take the time to find one that truly speaks to your own relationship with your mom. No matter what you choose, your mom is sure to love getting a taste of the unique and vibrant culture of New Orleans this Mother's Day.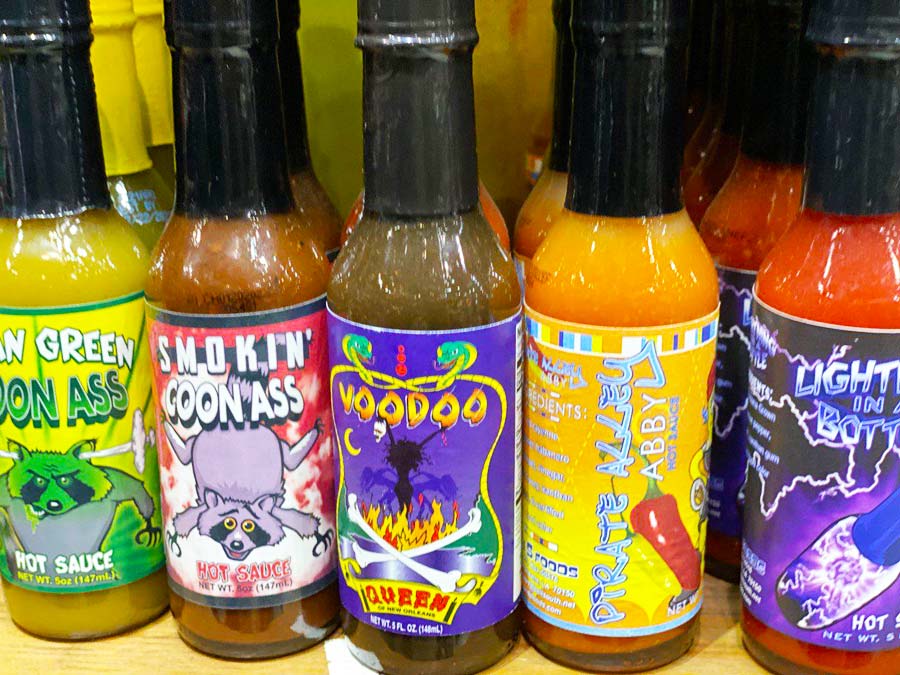 Hot sauce
If you're looking for unique and spicy Mother's Day gifts, then look no further than the hot sauce offerings in New Orleans. For the mom who loves a little spice in her life, consider trying out some of New Orleans finest hot sauces. Not only are they delicious, but they also come with playful names like Smoking Coon Ass Hot Sauce and Voodoo Queen Hot Sauce. These one-of-a-kind gifts will add some flavor and fun to your mom's special day. So why not add a little heat to her life this Mother's Day with some sizzling hot sauce?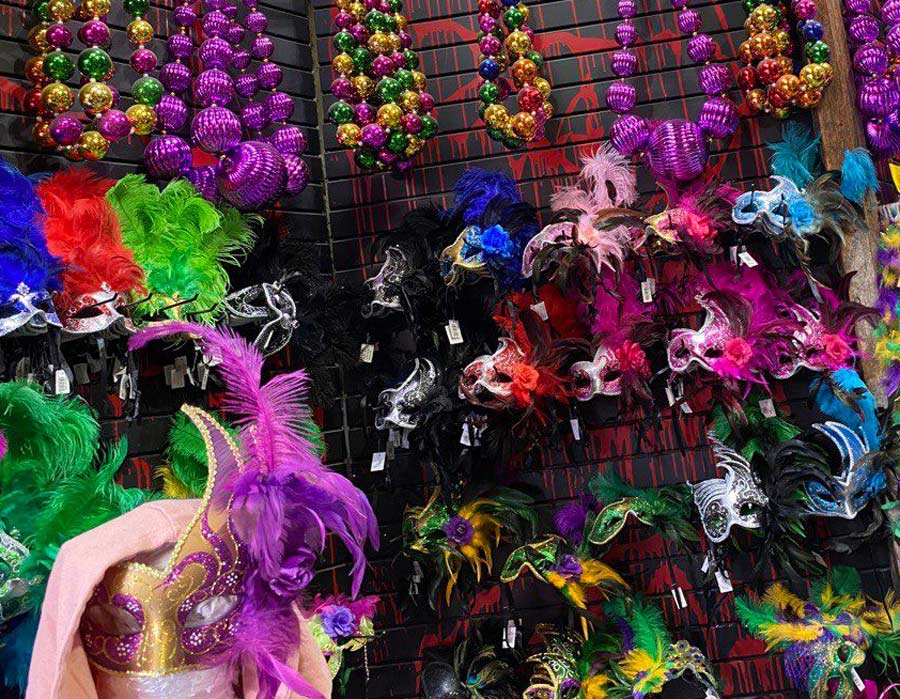 New Orleans Masks
Mother's Day Gifts can be tough to pick out, but if your mom loves New Orleans souvenirs, why not surprise her with a unique mask? Not only is it a fun and playful gift, but it also serves as a keepsake from a memorable trip to the Big Easy. We suggest checking out the French Market for some budget-friendly feather masks, or splurging on a stunning porcelain creation from The Mask Store on St. Ann's. With so many characterful options to choose from, your mom will be sure to find one that speaks to her personality and style.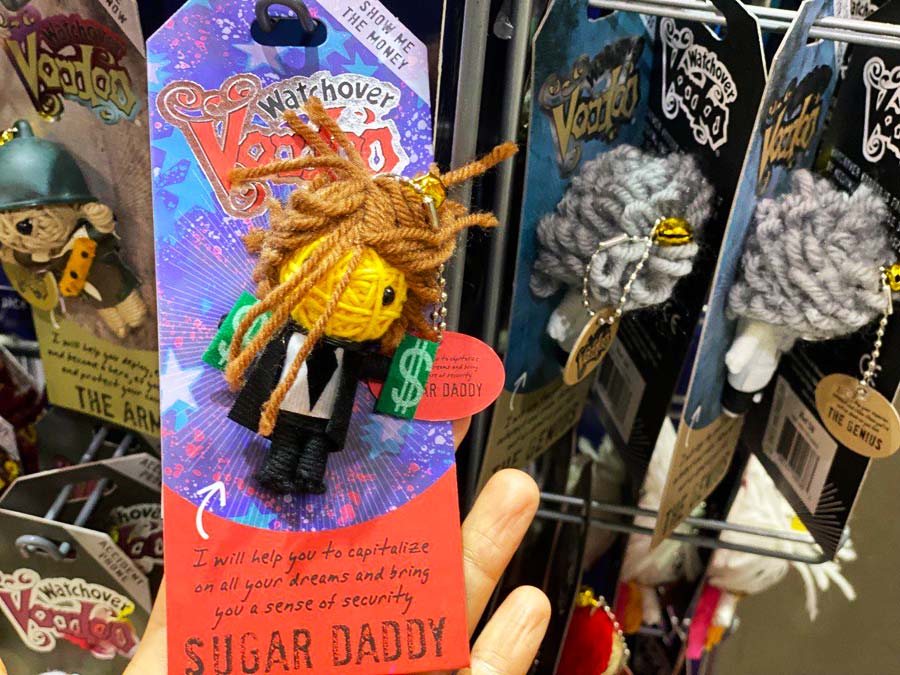 Voodoo dolls
For those seeking a truly unique and unforgettable Mother's Day gift, look no further than the mystical city of New Orleans. Look no further than the vibrant streets of New Orleans where you can find a unique and mysterious souvenir – a Watchover Voodoo doll.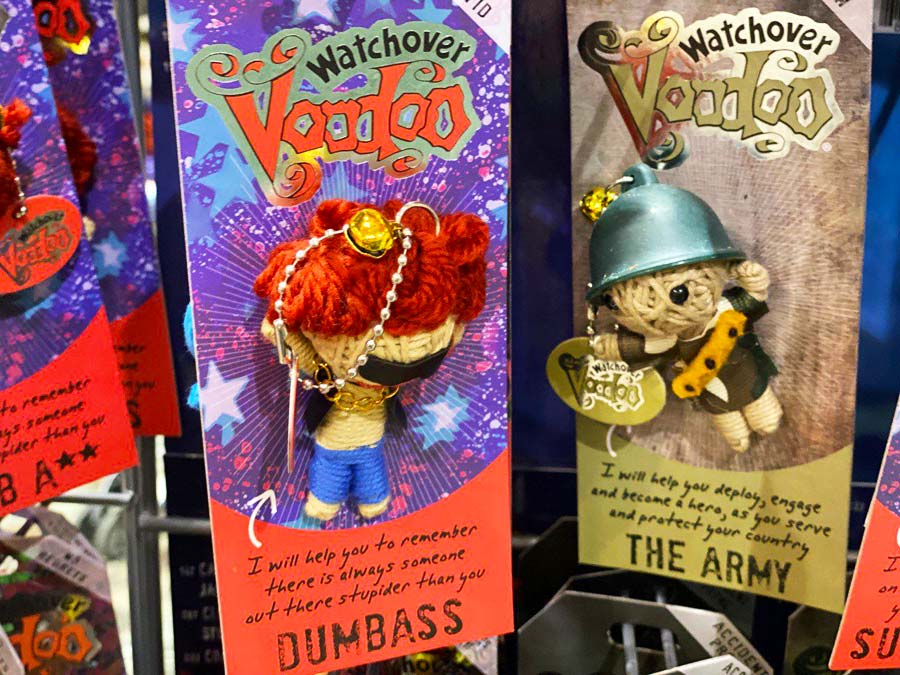 While these small handcrafted dolls might be associated with the darker side of witchcraft, they symbolize protection and good fortune. This unconventional yet unforgettable gift will undoubtedly surprise your mom and make her feel special. So give her a one-of-a-kind Watchover Voodoo doll straight from the mystical city of New Orleans and make this Mother's Day a memorable one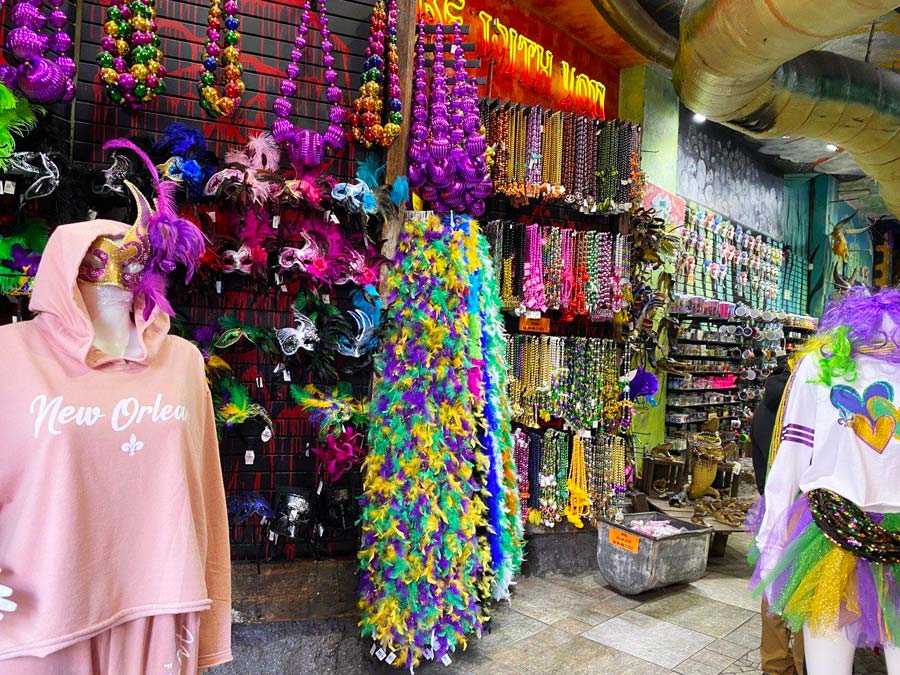 Souvenir T-shirt or Hoodie from New Orleans
If you're looking for the perfect Mother's Day gift, consider a cozy souvenir sweatshirt or hoodie from New Orleans. Not only will it keep mom warm and stylish, but it'll also remind her of the unique charm and culture of the city. With a variety of designs and colors to choose from, you can find the perfect one to fit your mom's style. So this Mother's Day, give your mom a gift that will make her smile and keep her cozy all year long.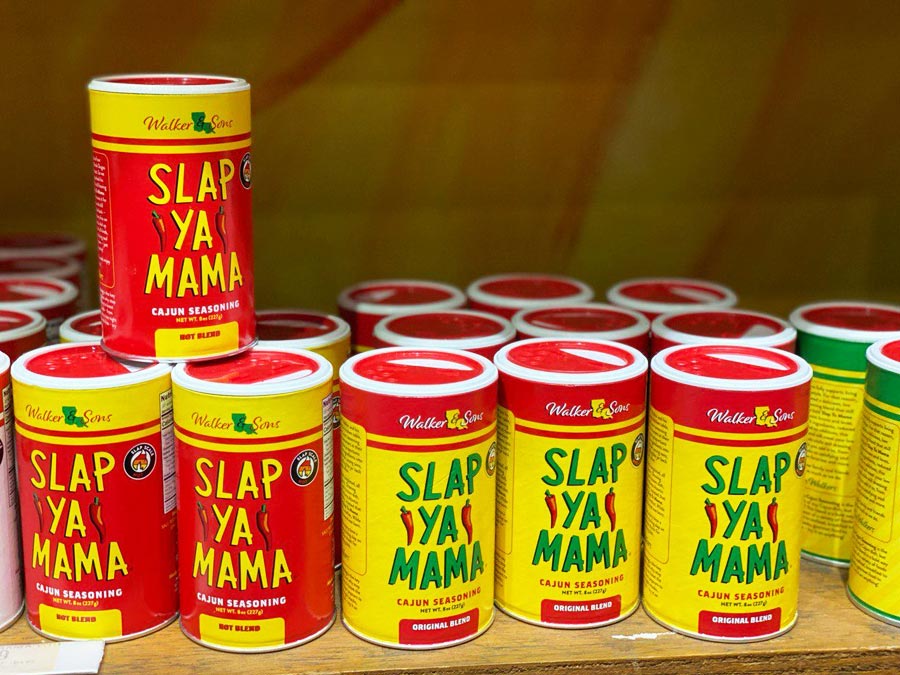 Slap Ya Mama Seasoning
Introducing the famous "Slap Ya Mama" seasoning, a blend of Cajun spices that will give any dish an extra kick of flavor. This seasoning has become a staple in the southern cuisine and is a must-try for anyone visiting the city. Not only is it a delicious addition to any pantry, but it also makes for a unique and authentic New Orleans souvenir. So why not give the gift of flavor and memories this Mother's Day?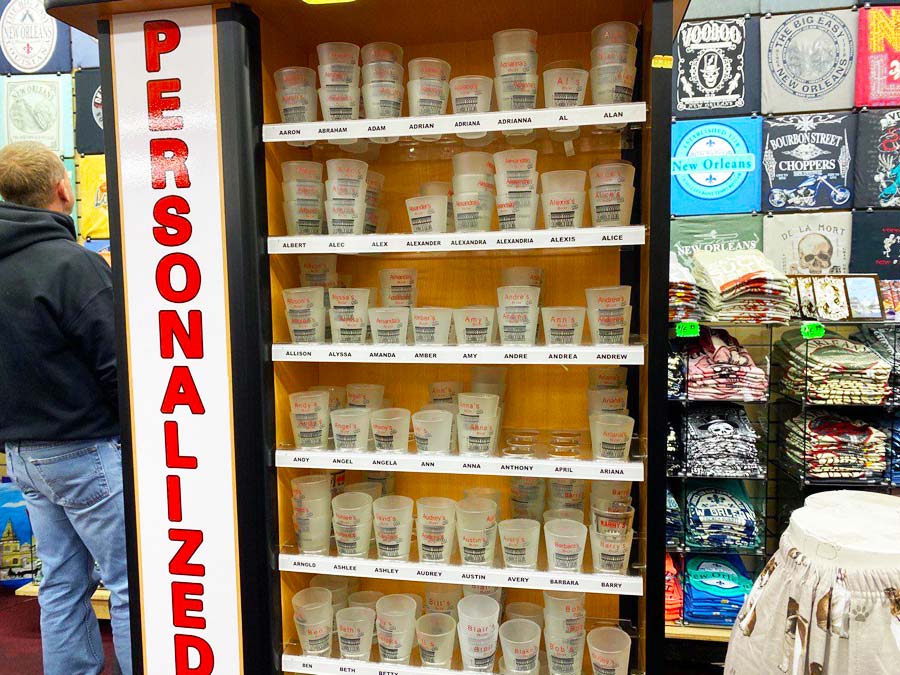 Personalized Drink Glasses
This year, give your mom a unique and thoughtful present with personalized drink glasses inspired by the city of New Orleans. Not only will she have a special item to cherish, but she can also use them to enjoy her favorite beverages. These glasses beautifully capture the essence of the vibrant and historic city with its quaint and colorful streets, delectable Cajun cuisine, and soulful jazz music scene. This is a gift that will show your mom how much you care and make her feel appreciated on her special day.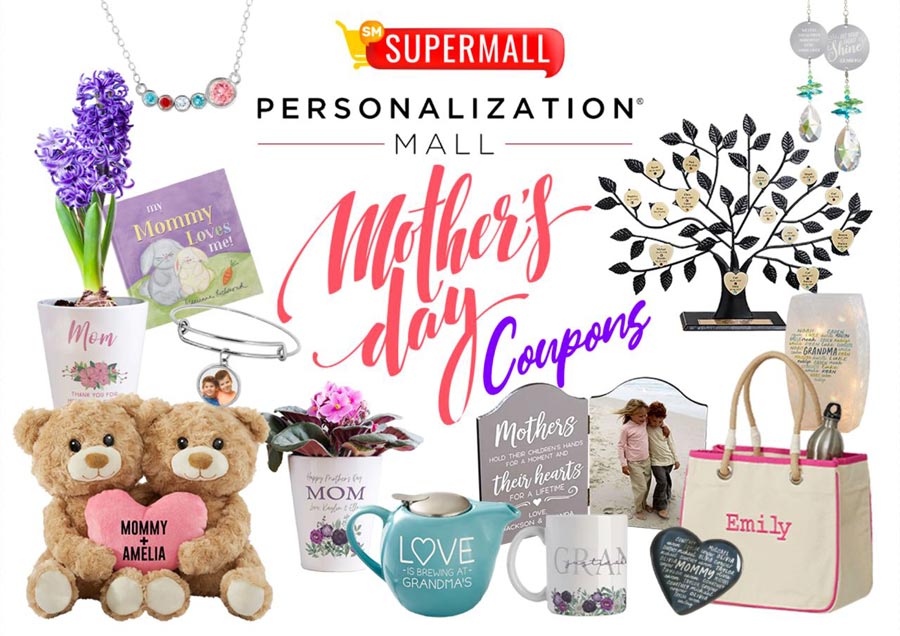 If you're looking for a unique gift idea, consider checking out Personalization Mall for their stunning personalized drink glasses.Customized with her name or a special message, these glasses are a unique and thoughtful present that she'll treasure for years to come. Show your mom some love this Mother's Day with a one-of-a-kind, personalized gift from Personalization Mall.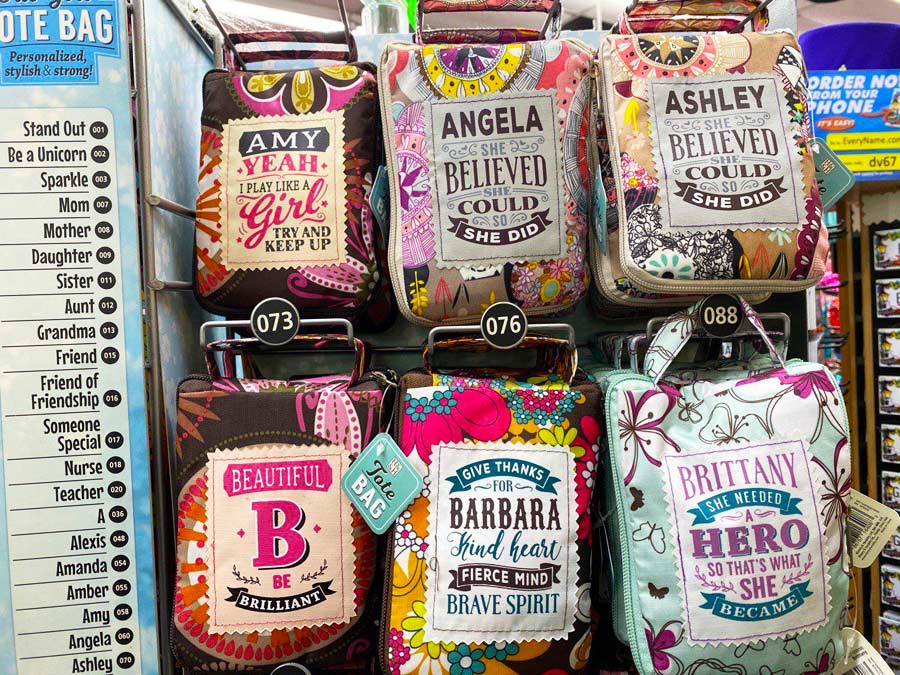 Personalized Totebag
These unique gifts are not only stylish, but practical too. Whether you choose to personalize it with her name or a quote that she loves, these totebags make for the perfect accessory for any outing. With a wide variety of designs and colors to choose from, finding the perfect one for your mom will be a breeze. Surprise her with a fun and thoughtful gift that she can use again and again.