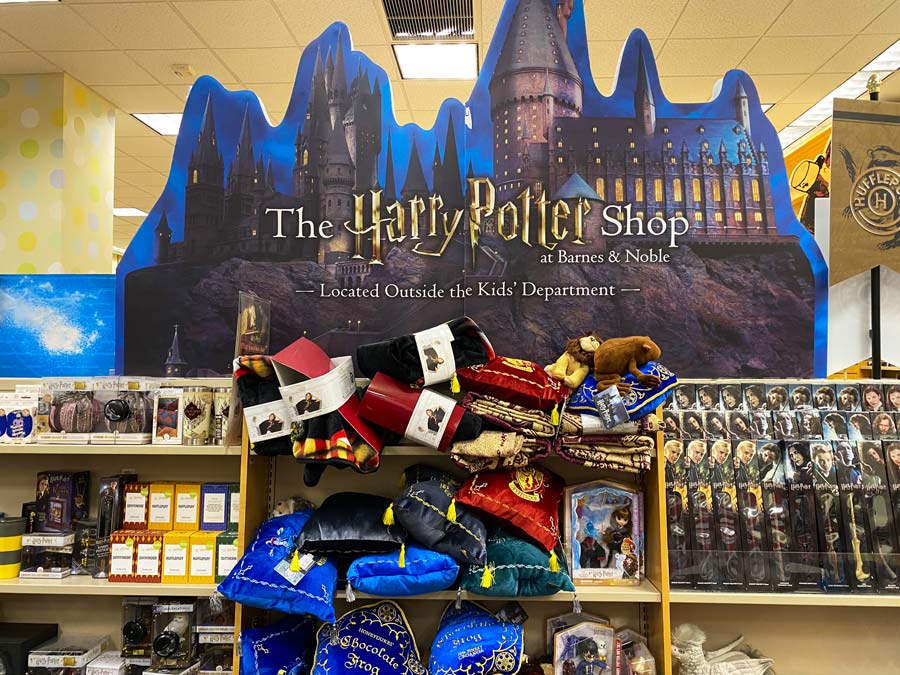 Even though I have never been into fantasy books or movies, I am a big Harry Potter lover in my forties. I read the first book from the series "Harry Potter and the Sorcerer's Stone" when I was 20 and liked it so much that I read the other books from the series from cover to cover. After reading each book I would watch a movie and wrote my notes about what parts of the book have been skipped in the movie and how the original book and the movie version differ. Of course, I have all Harry Potter series books at home proudly exhibited on the shelf, plus recently I have started collecting various Harry Potter souvenirs and other book inspired gifts. Here is where you can find exclusive Harry Potter books and other collectibles.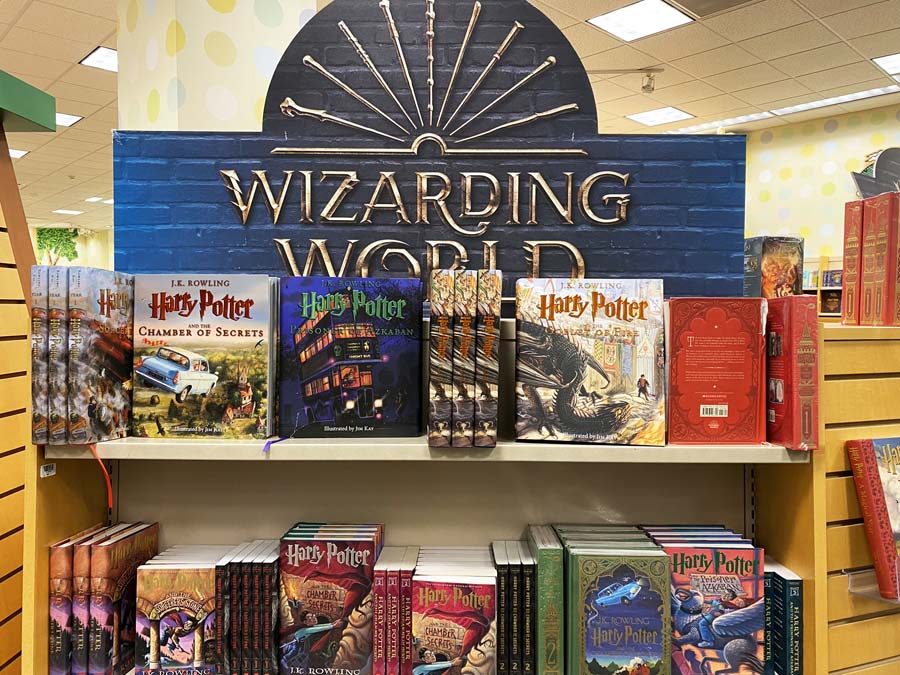 If you love Harry Potter series the most obvious thing you will probably start with is getting all the Harry Potter books collection. You can order it online at Amazon or get it at the bookstore. My favorite bookstore I keep haunting is Barnes & Noble at Fashion Island shopping mall located 401 Newport Center Dr Suite A215, Newport Beach, CA 92660. You can find there all Harry Potter illustrated books in various editions, in paperback and hard cover. My favorite Harry Potter illustrated books are by renowned artist Jim Kay. Now, I've got all his five illustrated books and can't wait to get the 6th book which is to be released in 2023.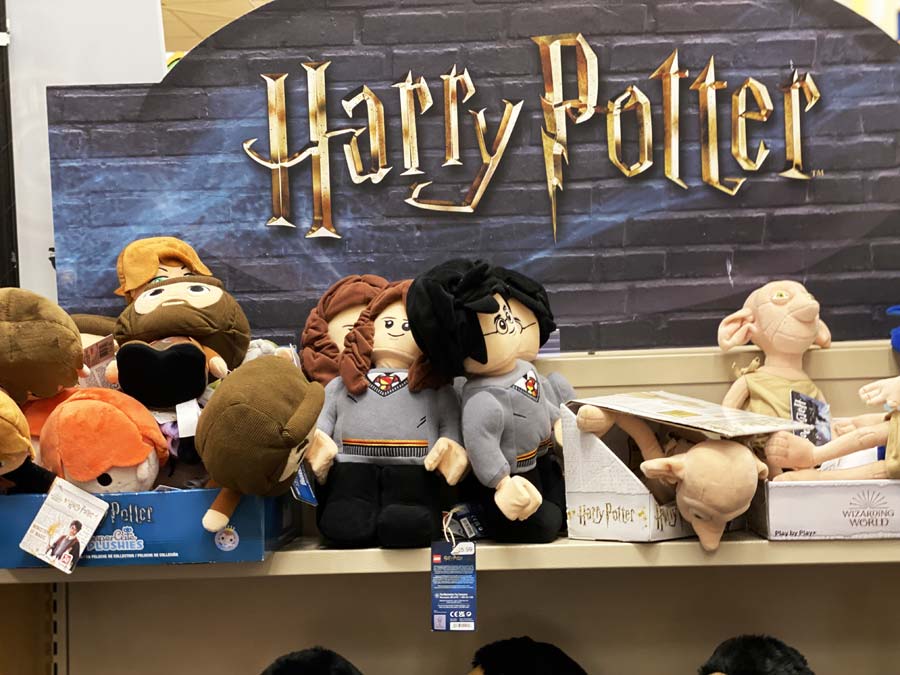 But books are not the only stuff about Harry Potter you can get at Barnes & Noble. At Harry Potter shop at Barnes & Noble you can find a variety of book inspired gifts for both small and adult fans. For the youngest fans there are Harry Potter stuffed toys with all the major book characters.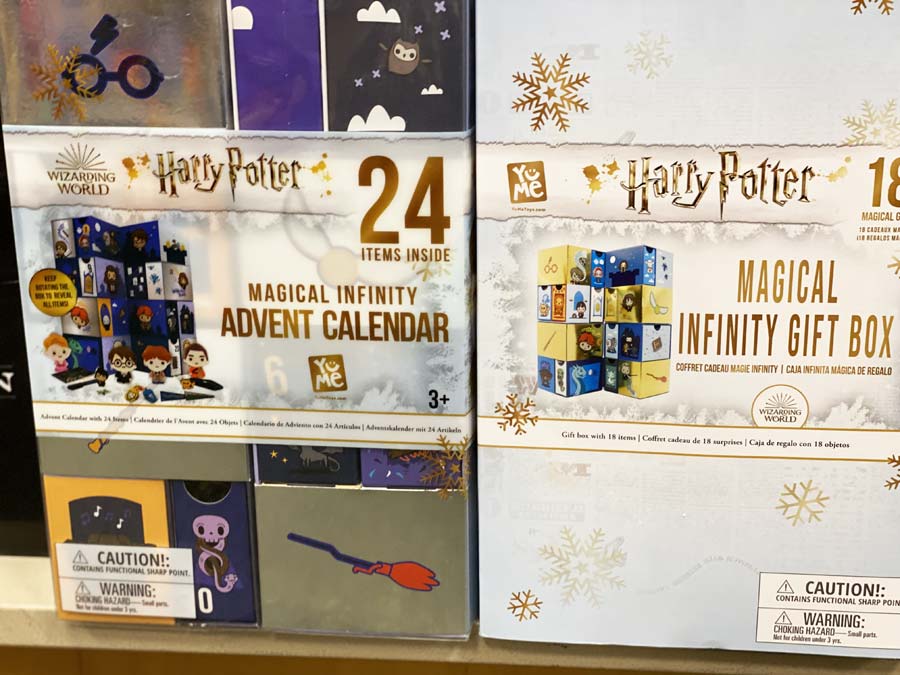 Kids will also love Harry Potter Magical Infinity Advent Calendar and gift box offering hours of great fun.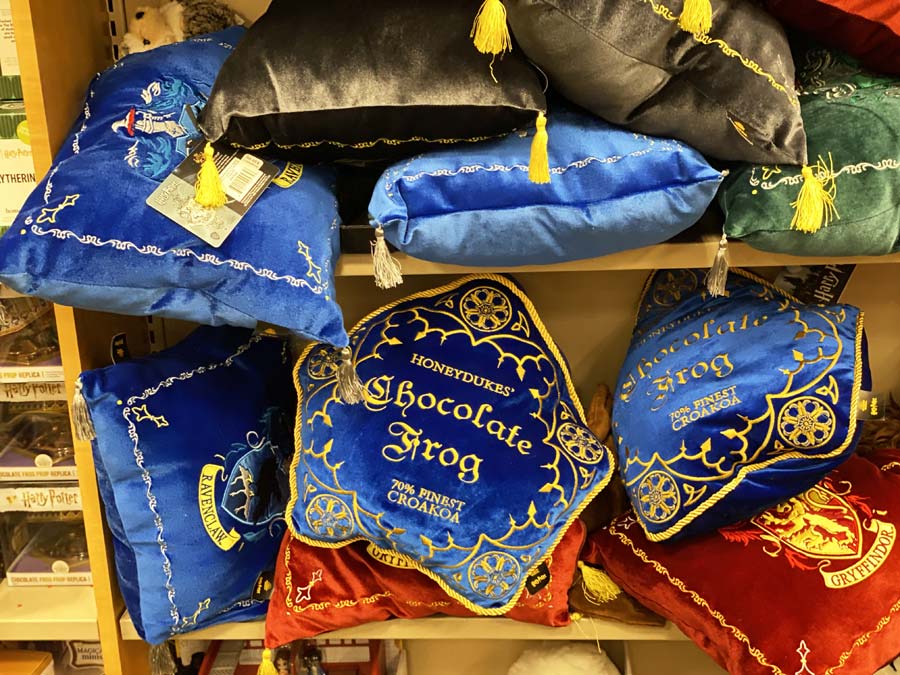 Velvet pillows with the House names like Gryffindor or Slytherin will work as a luxury decorative element in the room of the young Harry Potter fan.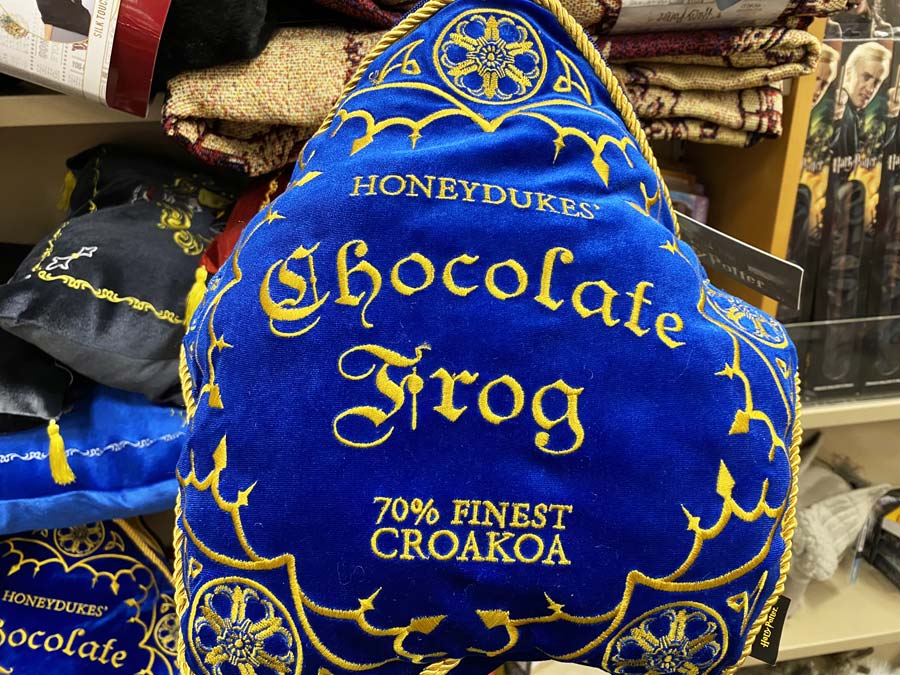 The blue Chocolate Frog pillow matches my room décor best.
Parents who are planning to throw a Harry Potter theme party for their child will find Harry Potter Feasts & Activities book useful as it has tons of Harry Potter party ideas. You can also use this book as a source of gift ideas if your child is a big fan of the book.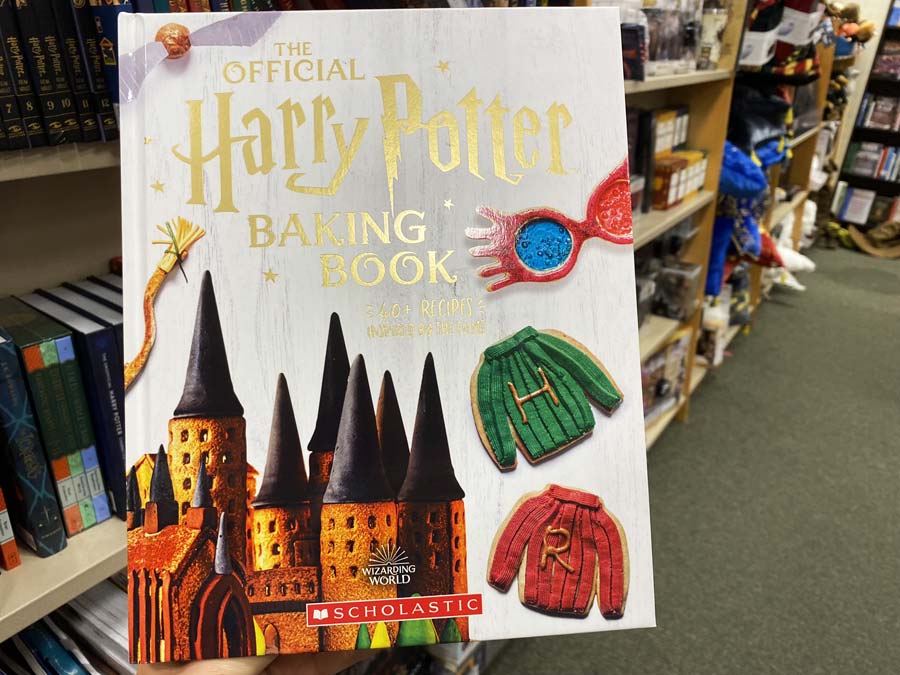 The Official Harry Potter Baking Book by Scholastic will give your kid an insight into wizard's menu and food preferences.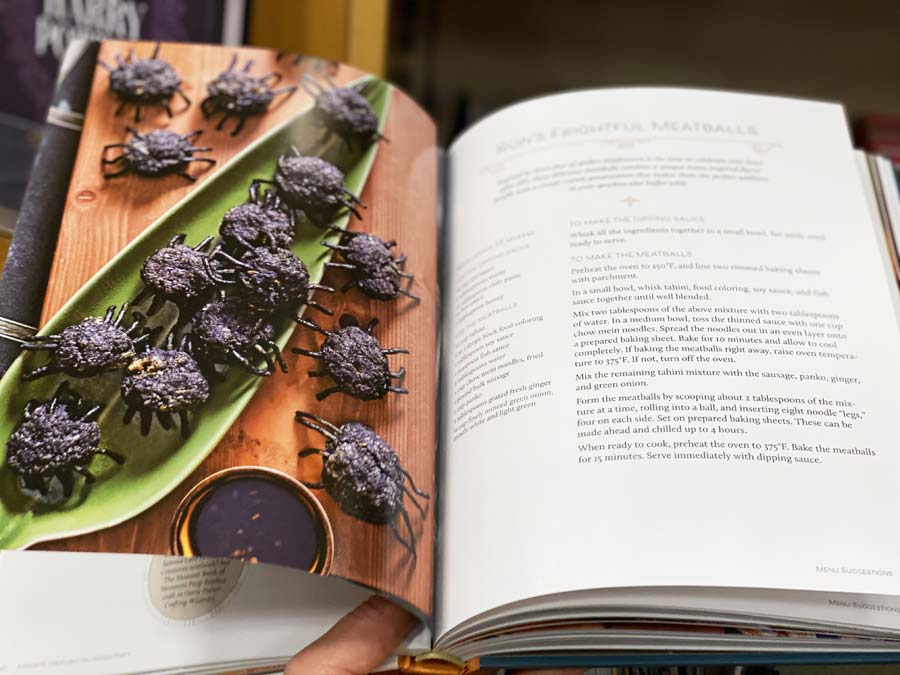 The realistic photos of the bugs as ingredients add to the atmosphere of the magic world.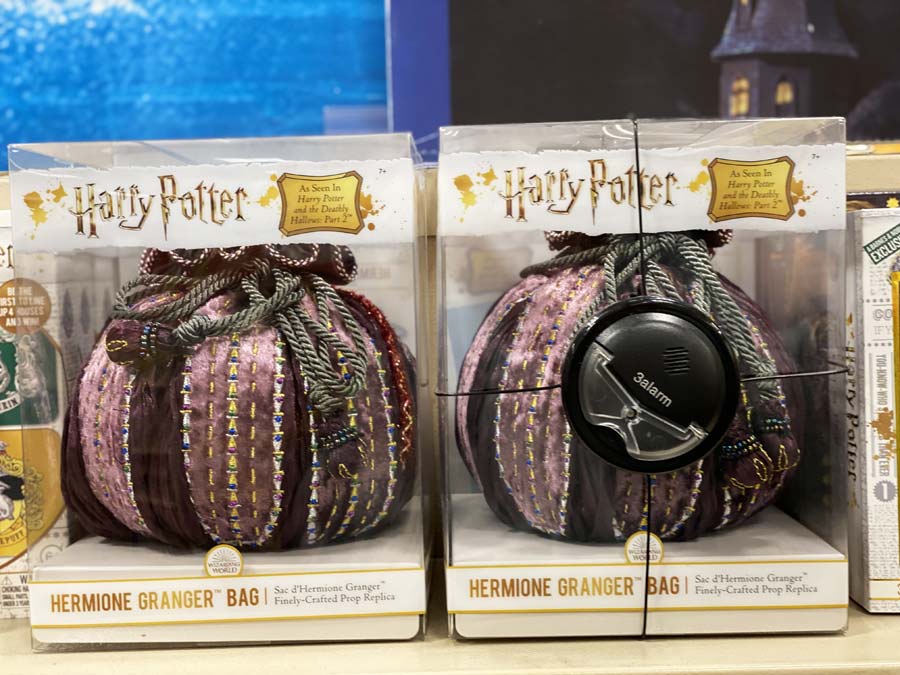 Adult fans of Harry Potter would be interested in getting real size finely crafted replica of objects used by the movie characters. For example, Hermione Granger Bag as seen in Harry Potter and Deathly Hallows: Part 2 is an awesome gift idea. Such bag will look great on a book shelf near your collection of Harry Potter books or on a small table as an exclusive decorative element.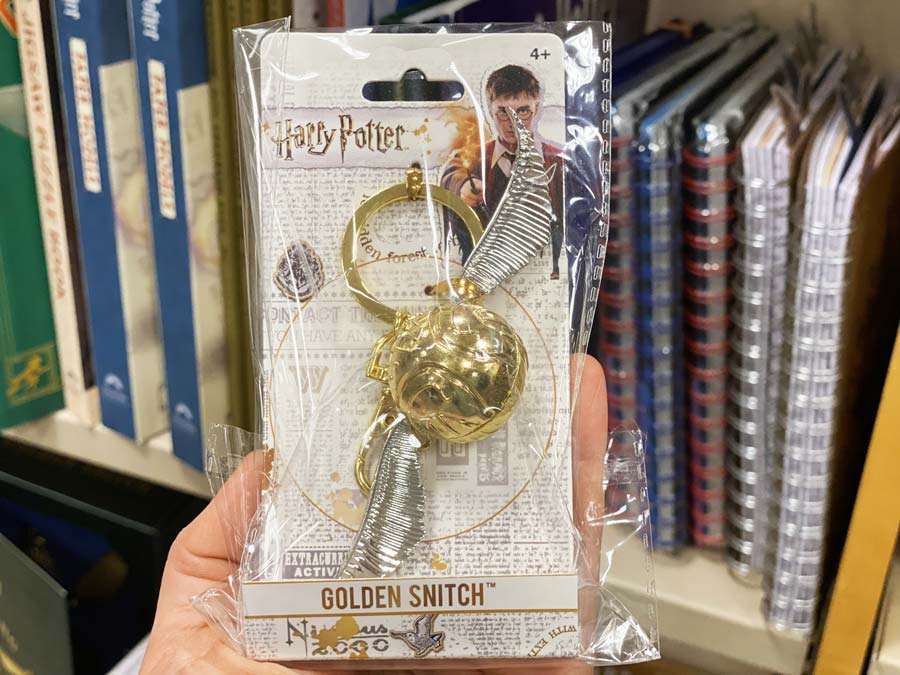 Golden Snitch is sure to become the centerpiece of any Harry Potter collection. It's very cute and looks exactly as in the movie.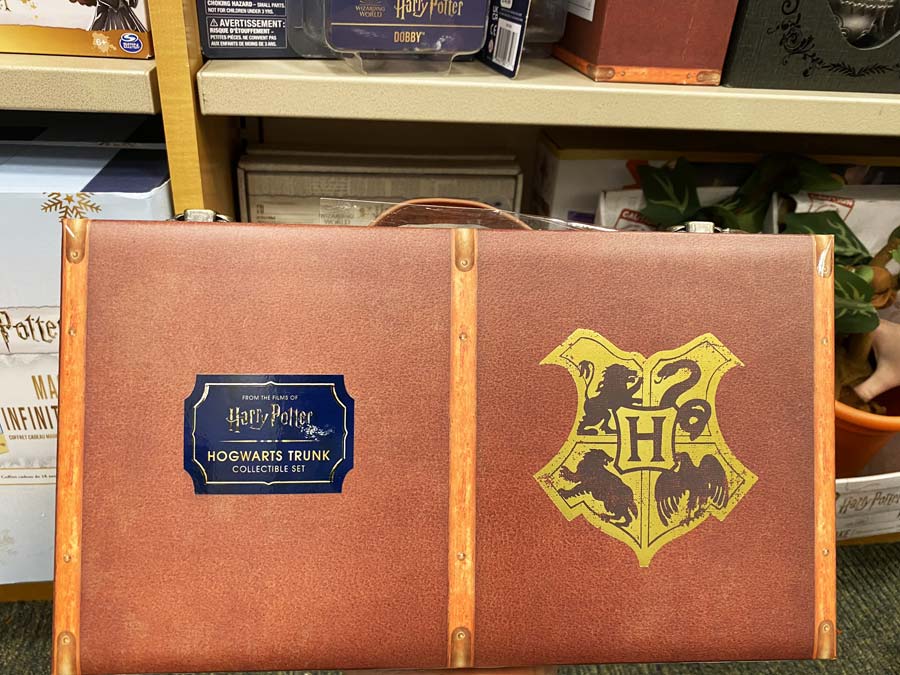 Harry Potter Hogwarts Trunk collectible set will be a perfect gift for a teenager or a grown-up fan. If you are collecting Harry Potter movies stuff this is what you need.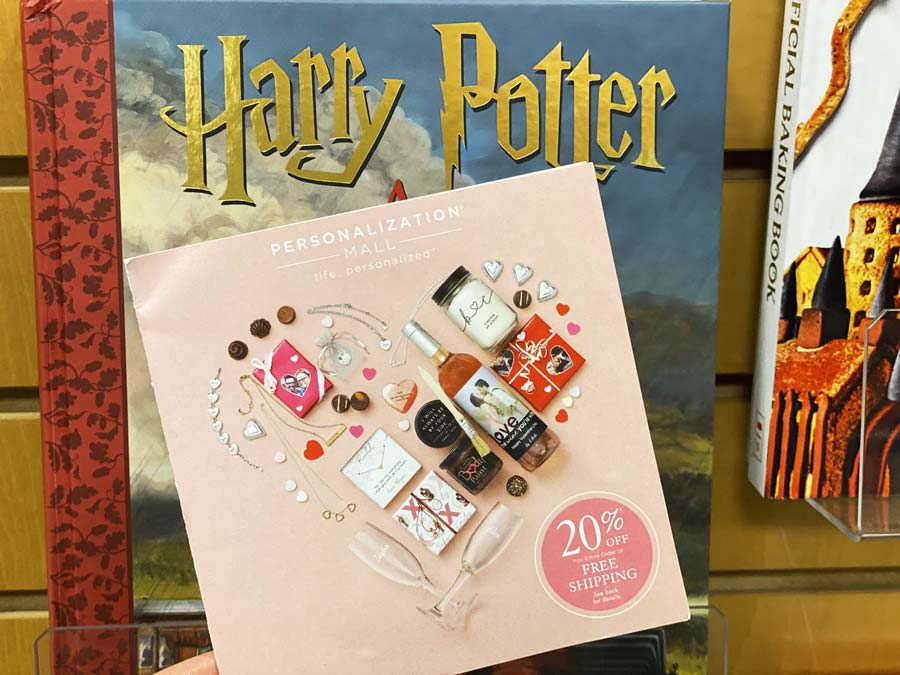 Those who want some Harry Potter stuff not only to show off at home but also to wear everywhere should consider checking out Personalization Mall. This online store of personalized stuff offers School Spirit Personalized Kid's Fleece Scarf from the Harry Potter collection. In fact, it is currently on sale and costs just $14.99 instead of its original price of $24.99. Moreover, if you apply Personalization Mall Coupon Code on top of the discounted price you will enjoy an extra $10 off as well! And don't forget that you never pay for personalization at Personalization Mall.
Etsy is another great source for Harry Potter gifts. Here you can find Harry Potter gift boxes, candy boxes, snack boxes with treats that look exactly like those you saw in the movie. The packaging and box design is of the highest quality, so Harry Potter treats like chocolate frogs and lemon sherbet will help your child immerse in the magic world. And if you are looking for sweets for the birthday party these candy will complement the party decorations. Milk chocolate Golden Snitch will be the hit, for sure.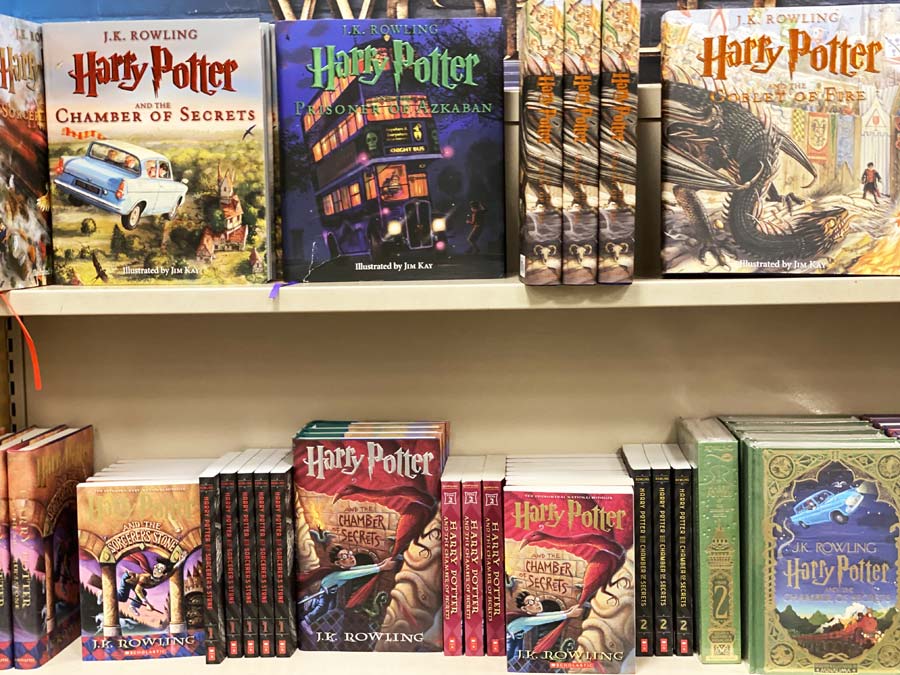 In fact, with so many sellers offering handmade clothing and accessories you can get a variety of Harry Potter gifts that will add to the style of your child or your own unique looks. From home decorations, handmade candles and toys, exclusive t-shirts, handmade jewelry and more the range of Harry Potter gifts at Etsy is amazing.