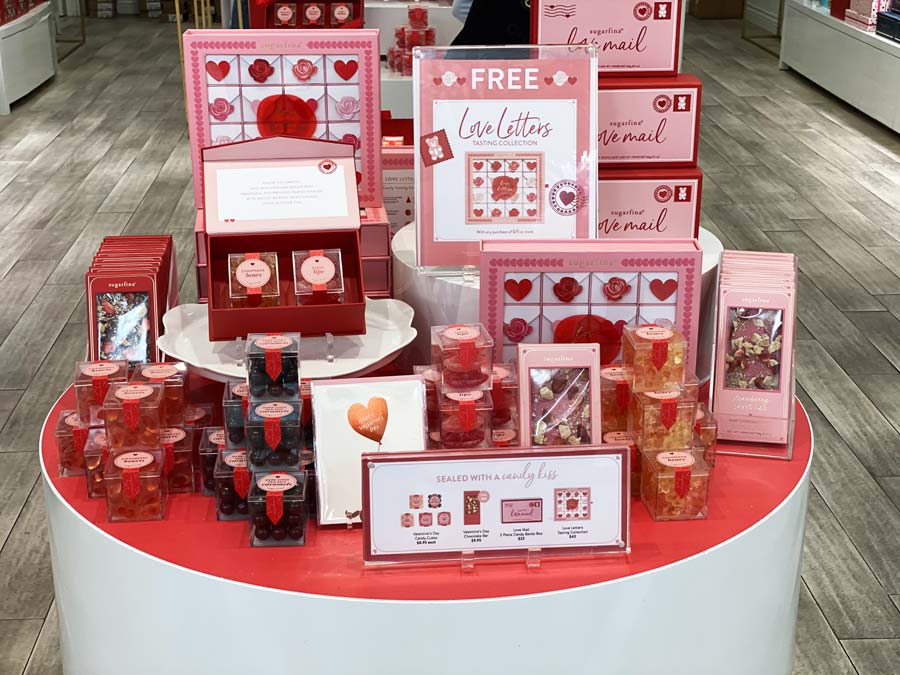 What's the first thing that comes to your mind when you think of Valentine's Day? It's hearts, red roses and… candy, of course! But Valentine's Day candy should be special, because they have an important mission – to express your love and show how much you care. I don't know any other brand that would compete with Sugarfina in terms of candy quality and design. Each of their candy box is a masterpiece created to delight and bring pleasure.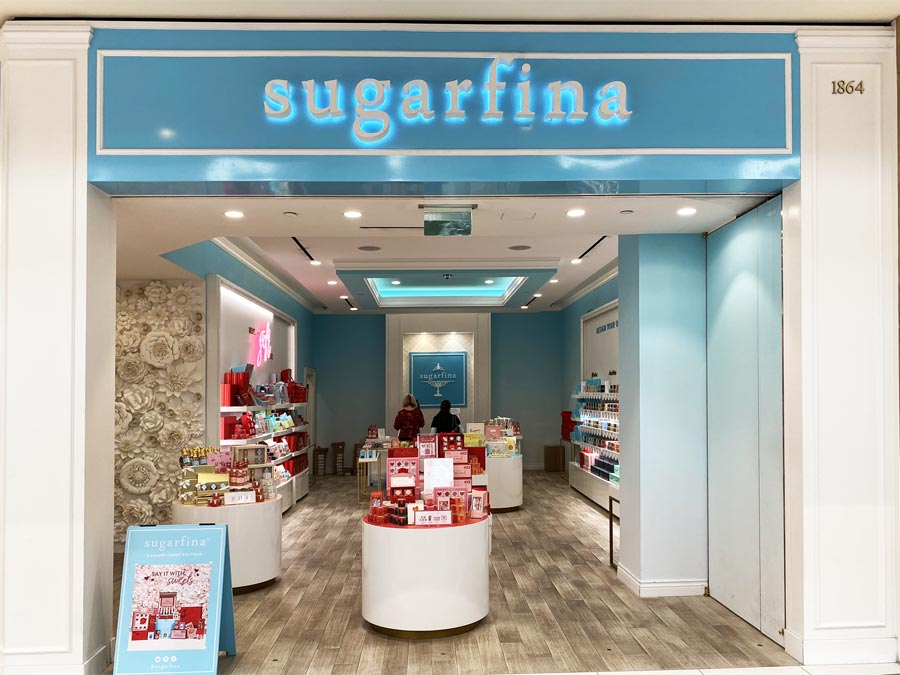 There are many places where you can find Sugarfina candy, but the largest selection is obviously to be found in their signature Sugarfina stores.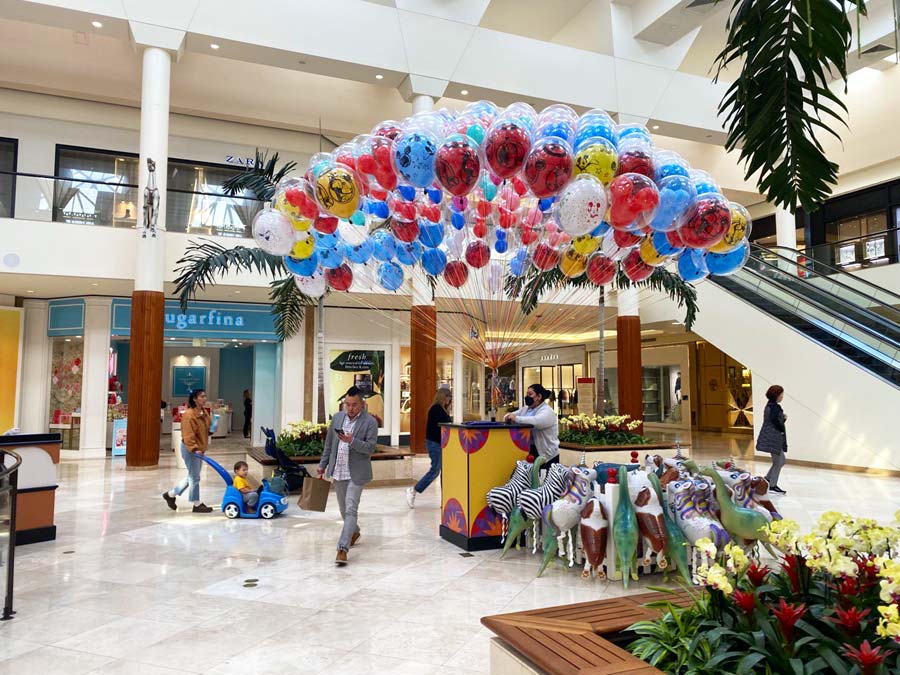 One of them is located at South Coast Plaza, a luxury shopping mall located by the address: 3333 Bristol St in Costa Mesa, CA.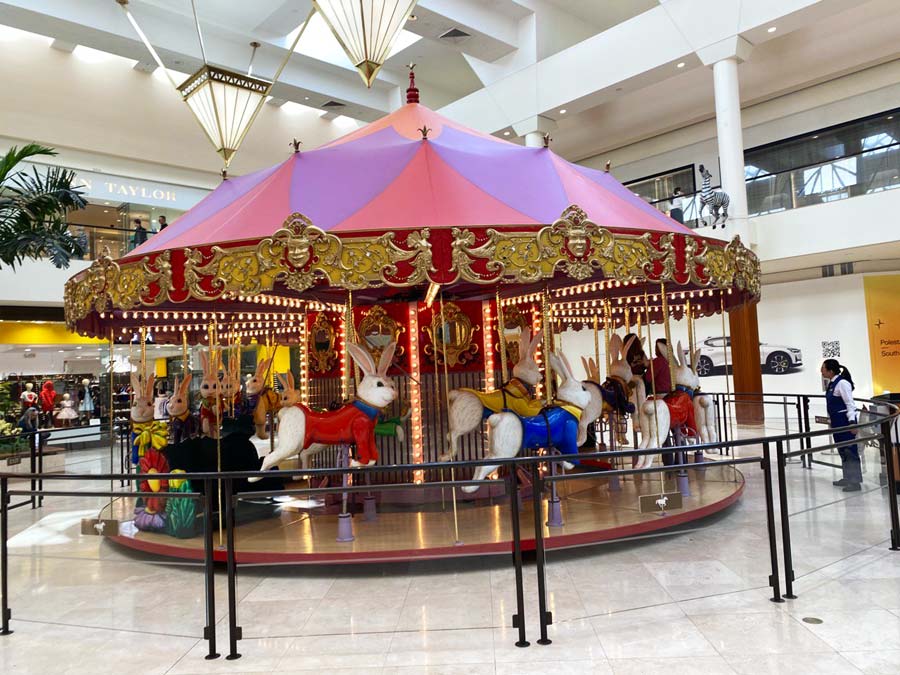 Sugarfina store is easy to find: it's located on the ground floor right opposite the mall carousel and the balloons.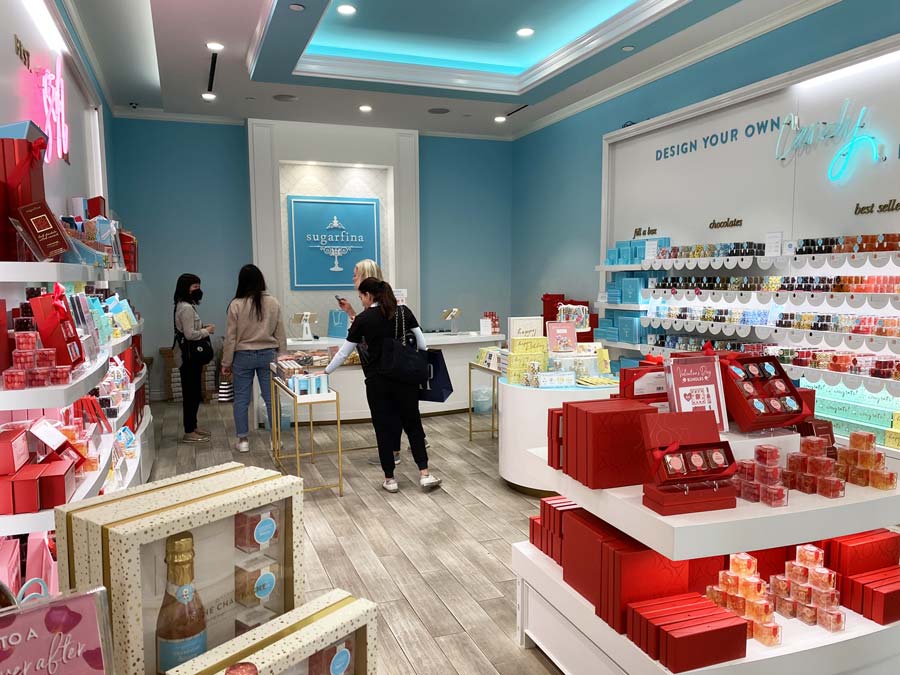 Right in front of the store entrance you will see a stand piled with Sugarfina's Valentine's Day Collection. Here you will find something for everyone whether you are looking for a gift for yourself, a spouse, children, relatives, friends orcolleagues. Let's look into new candy cubes and packages from this new limited collection.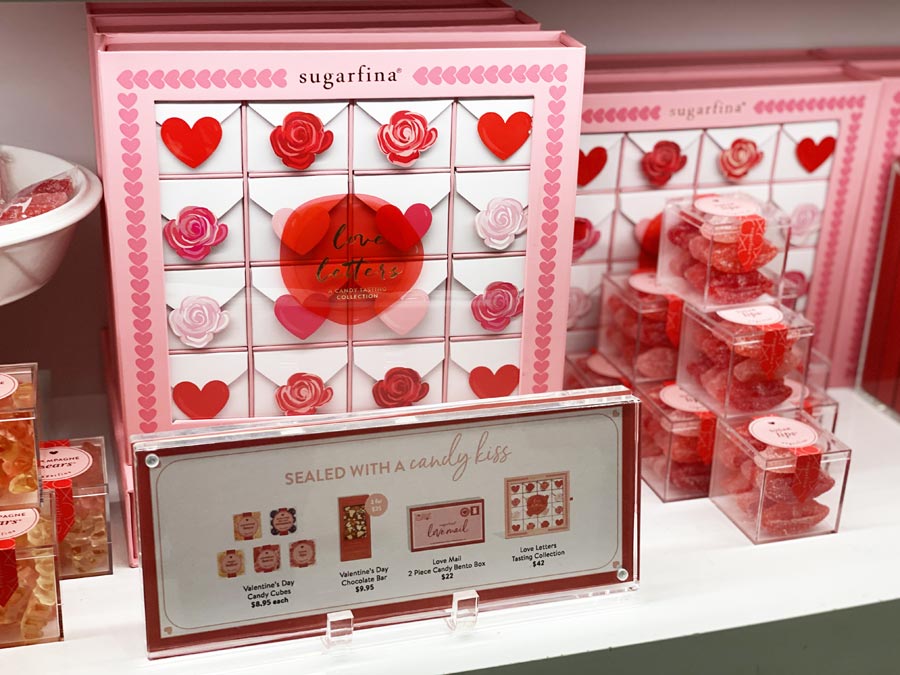 Love Letters Tasting Collection features 16 sweet letters which are sealed with a heart or flower. Inside the letter you will find a candy cube with a signature Sugarfina candy. Among the candy you will find Sugar Lips, Peach Bum, Pink Diamonds, Eiffel Tower Gummies to name just a few.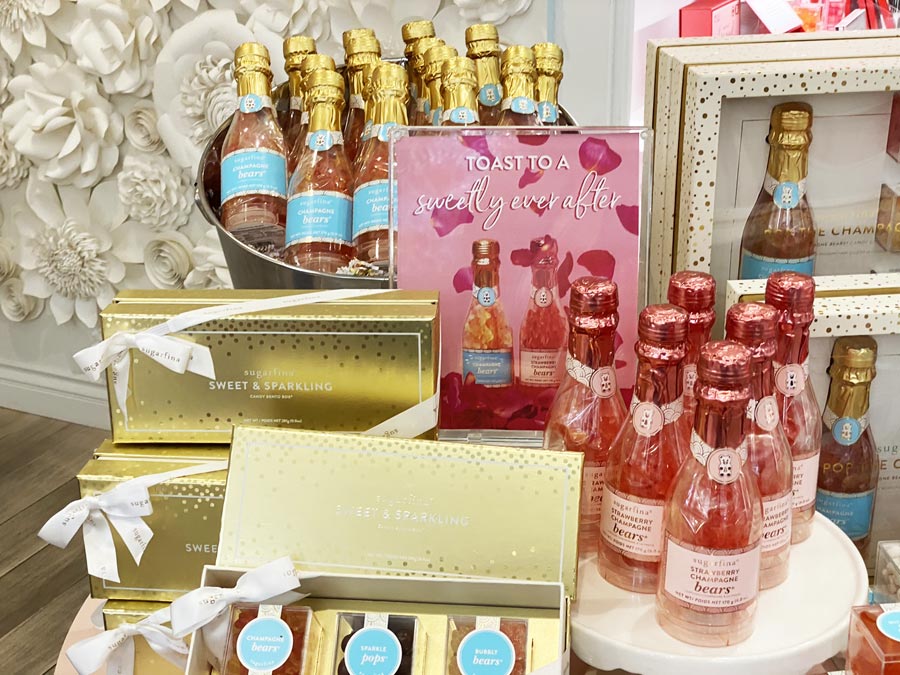 You may also consider pairing Love Letters Tasting Collection with Sugarfina's new Strawberry Champagne Bears Celebration Bottle or Sugar Lips for an ultimate sweet treat.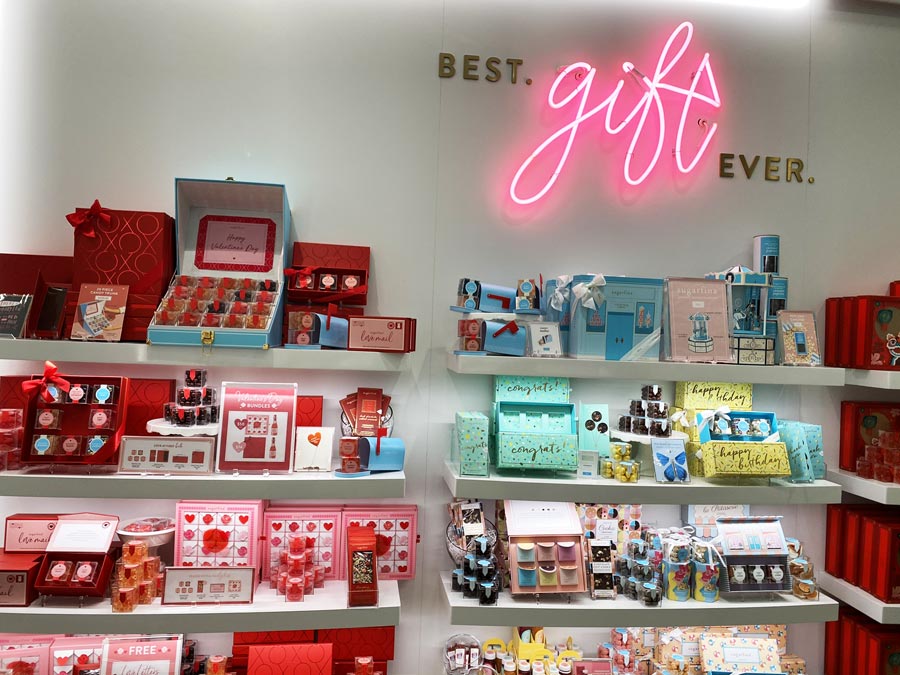 Now, with just several days left before the holiday all candy from Sugarfina's Valentine's Day Collection come with the reduced price. The price online is $28 right now versus $42 of the original price, plus consider using Sugarfina Coupon to score an extra discount on top of that. But if you are afraid that your online Sugarfina order might not be delivered in time for the holiday you can always price match at the store.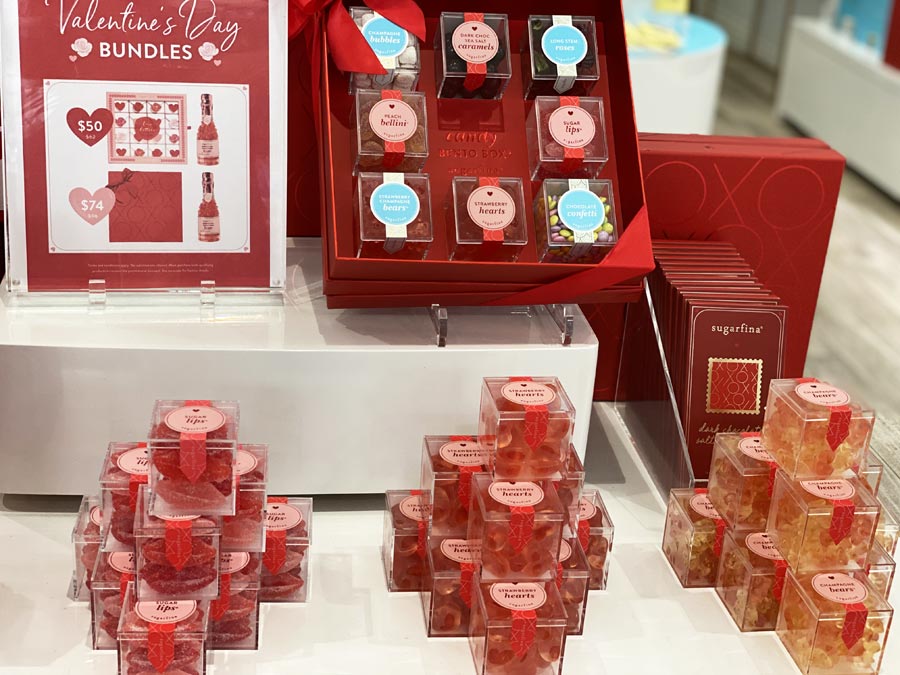 XOXO 8 Piece Candy Bento Box will make a great gift to share on Valentine's Day. The box is filled with eight candy cubes with various flavors and include all the favorites of the Valentine's Day limited collection, such as Sugar Lips, Rose Bears, Strawberry Champagne Bears, Red Raspberries and more.
Happy Valentine's Day 9 Piece Mini Candy Trunk will inspire for a romantic getaway and will present moments of delights with its selection of delicious candy that includes Cappuccino Cordials, Long-Stem Roses, Tequila Grapefruit Sours and others.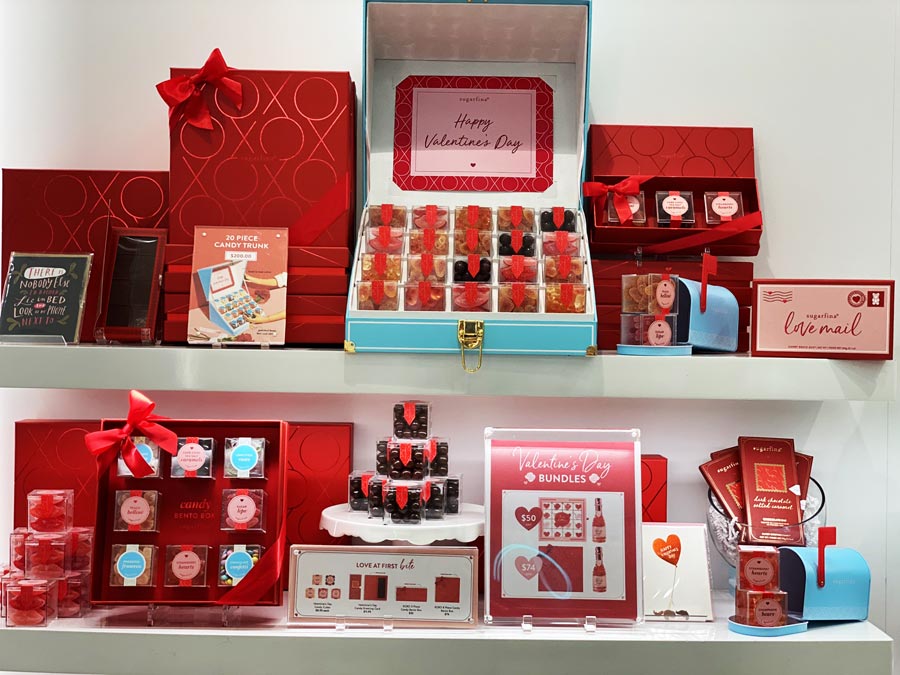 If you feel like splurging, there is Happy Valentine's Day 20 Piece Candy Trunk with 20 cubes of different flavor for a long-lasting indulgence.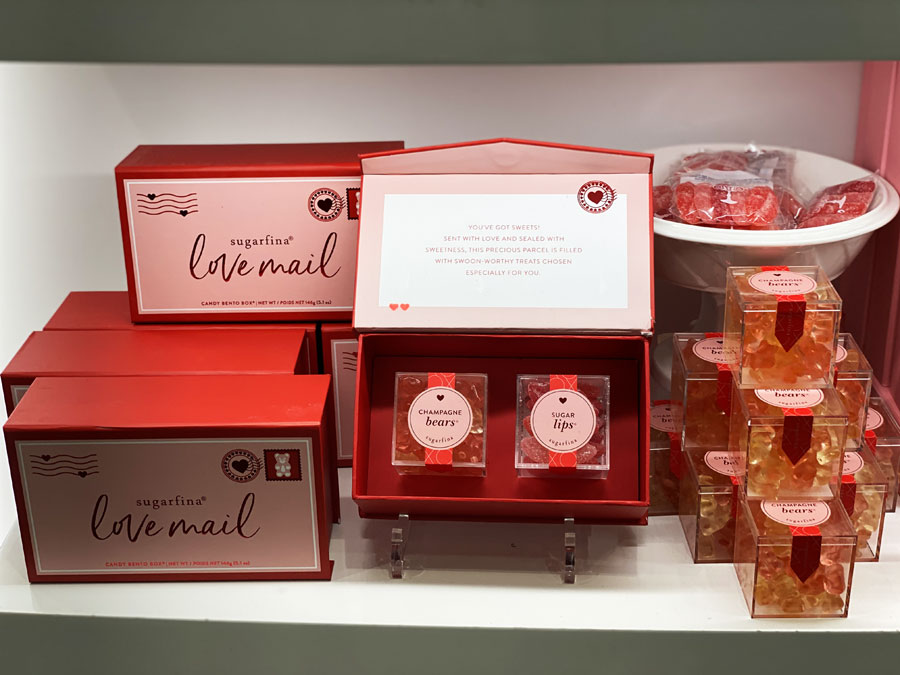 Personally I fell in love with Sugarfina Love Mail Candy Bento Box. The idea of giving a love letter is so romantic and sweet. I want to travel back in time when people wrote real letters to each other and received the long-waited packages with great excitement.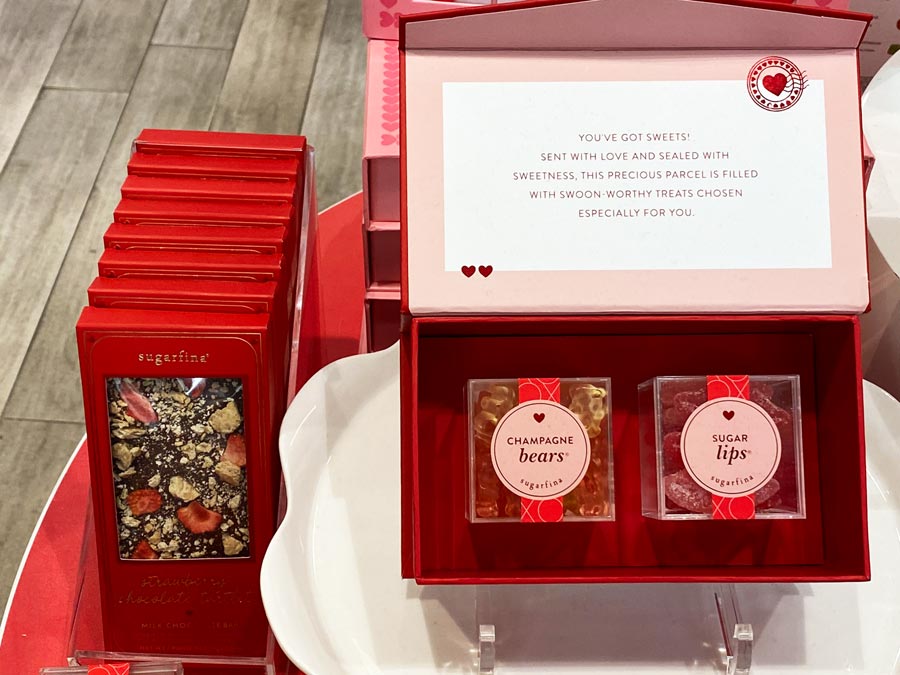 This bento box comes with just 2 candy cubes: Champagne Bears and Sugar Lips, but the idea of sending love is so sweet.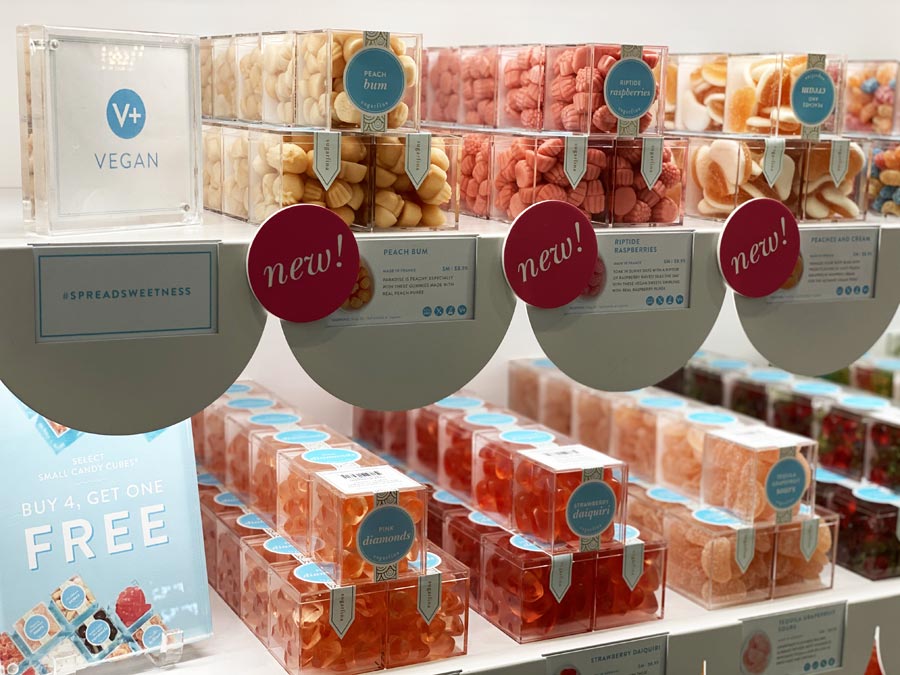 In fact, you can customize your own candy bento box at Sugarfina store. Just choose the bento box and fill it with candy cubes of your choice. Do remember that when you buy 4 candy cubes you get one free which a nice gift for the holiday from Sugarfina store.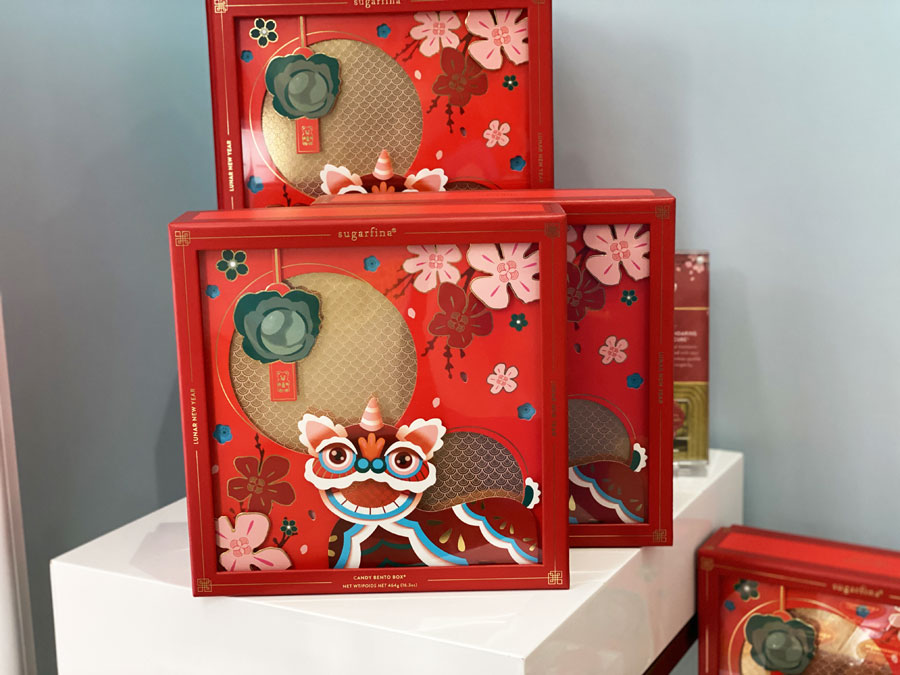 In case you still didn't congratulate your friends with the Lunar New Year there is Sugarfina Lunar New Year Candy Bento Box of bright red color with peach blossoms and a Chinese dragon depicted on it. Most of these limited collection candy bento boxes are sold out, but there were several items left at Sugarfina store, South Coast Plaza.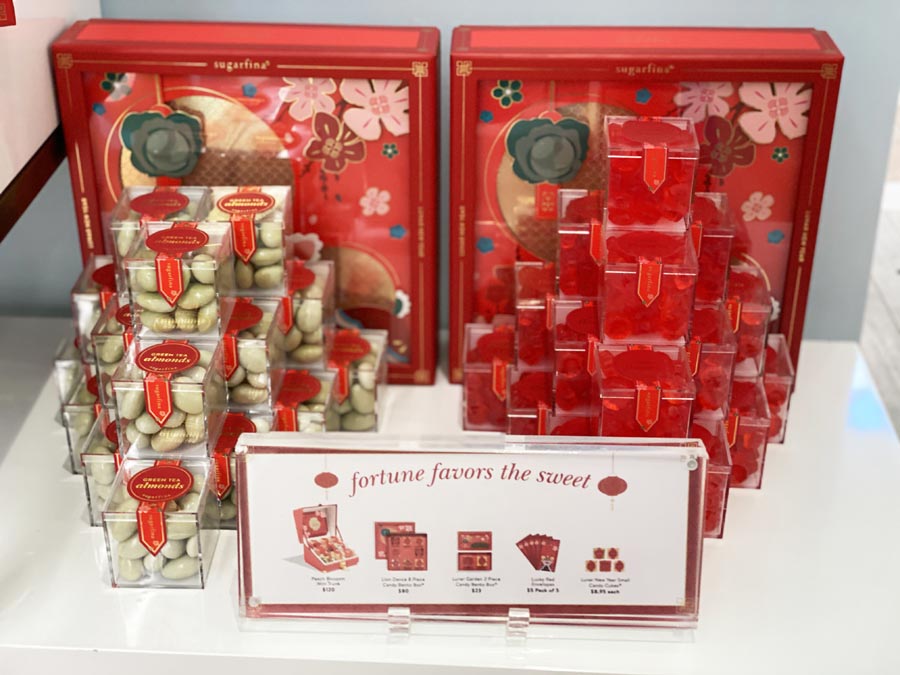 Express your love with exclusive Sugarfina's Valentine's Day Collection to present sweet moments that will impress. Such gifts show your deepest feelings and will speak from your heart even without words. Usually I pair Sugarfina candy box with some personalized stuff to make my gift even more personal.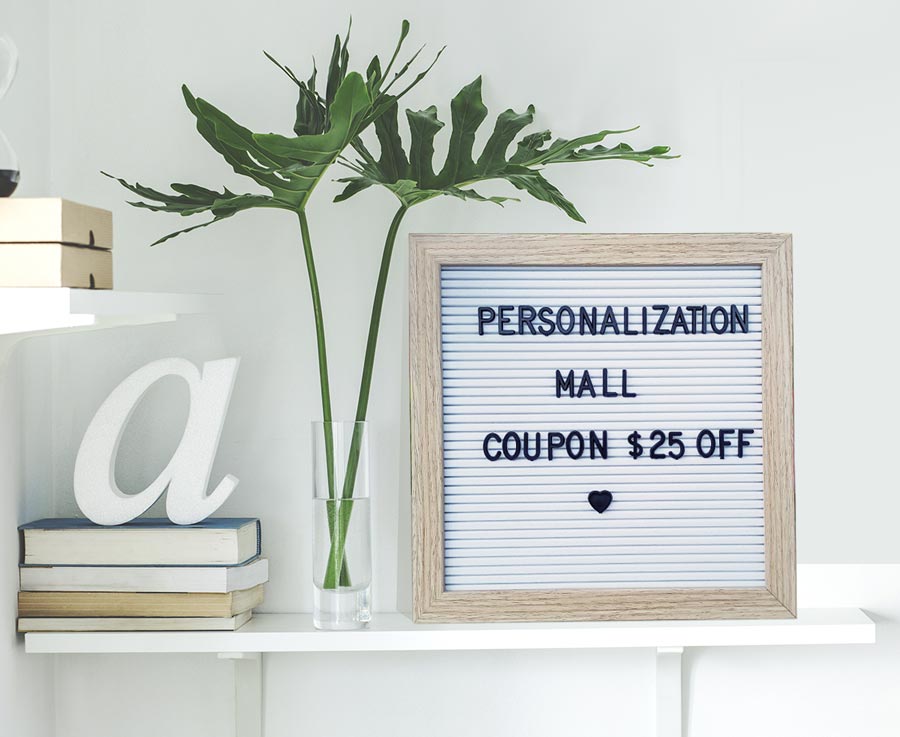 For kids I can order personalized candy jar at Personalization Mall. There is a wide selection of personalized candy jars including jars for different holiday occasions like Christmas, Easter and Halloween at Personalization Mall. Most kids are happy to get their own personalized candy jar to store their treats. For adults I get personalized wine bottle labels and stick them to wine I purchase at Trader Joe's. Such labels don't cost much but they immediately turn an ordinary bottle of wine into something special. Oh, and don't forget to use Personalization Mall coupon code to get discount on your order or get free shipping.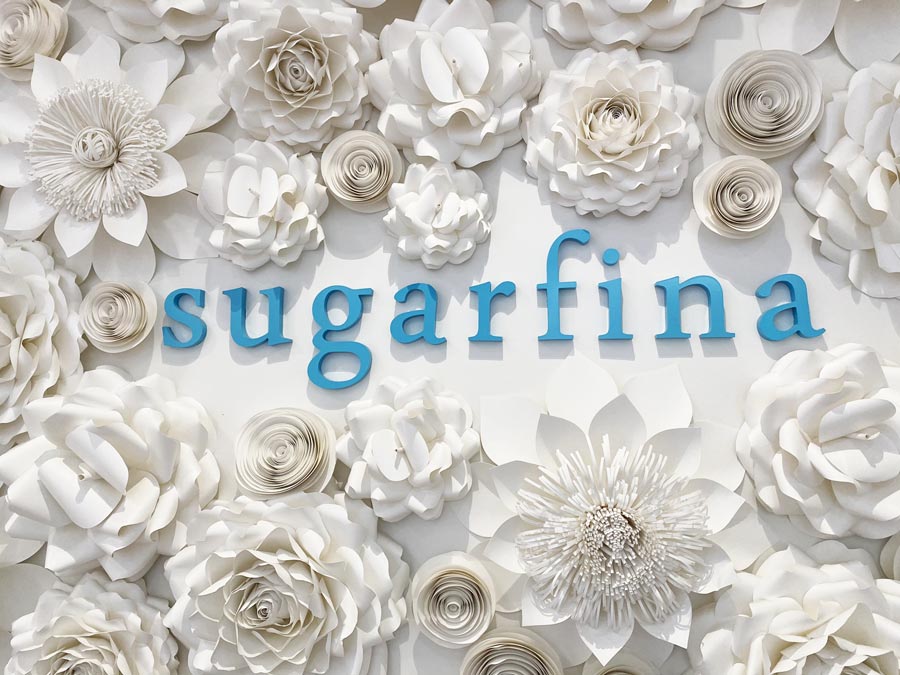 I hope you will find this Valentine's Day gift ideas helpful. We are so busy sometimes that forget to say warm words to our family and friends. But Valentine's Day is the bets occasion to say "I love you!"