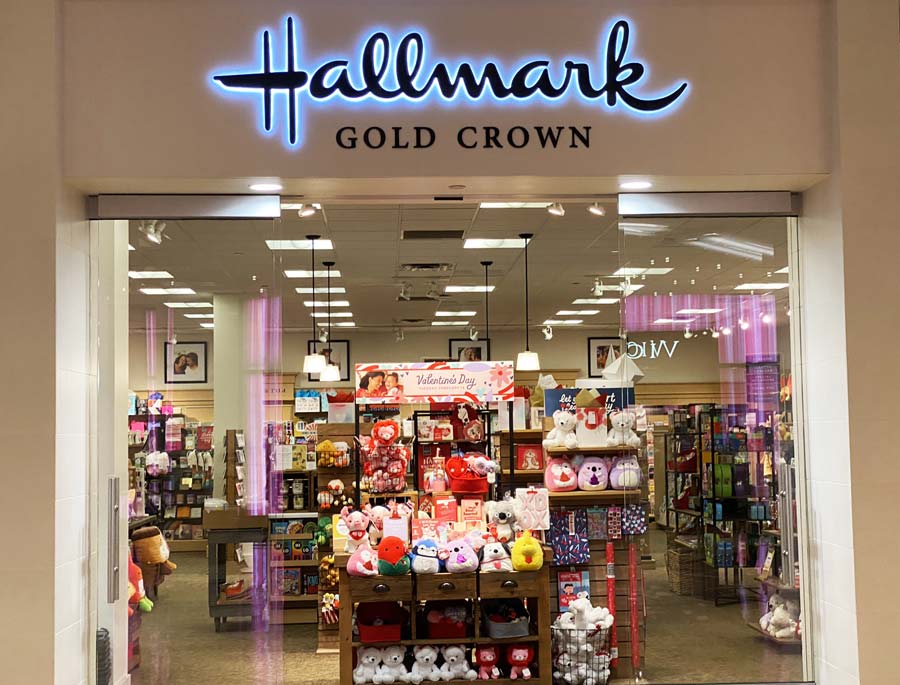 When I shop before the holiday, I love to check one store and find everything I need for everyone on my list. Seems unreal? I will prove you wrong. A couple of days ago I checked Hallmark store at South Coast Plaza, my favorite shopping mall. South Coast Plaza is in Costa Mesa, 3333 Bristol St, Costa Mesa, CA 92626. I was looking for cute gifts for Valentine's Day and decided to visit the store to check my luck.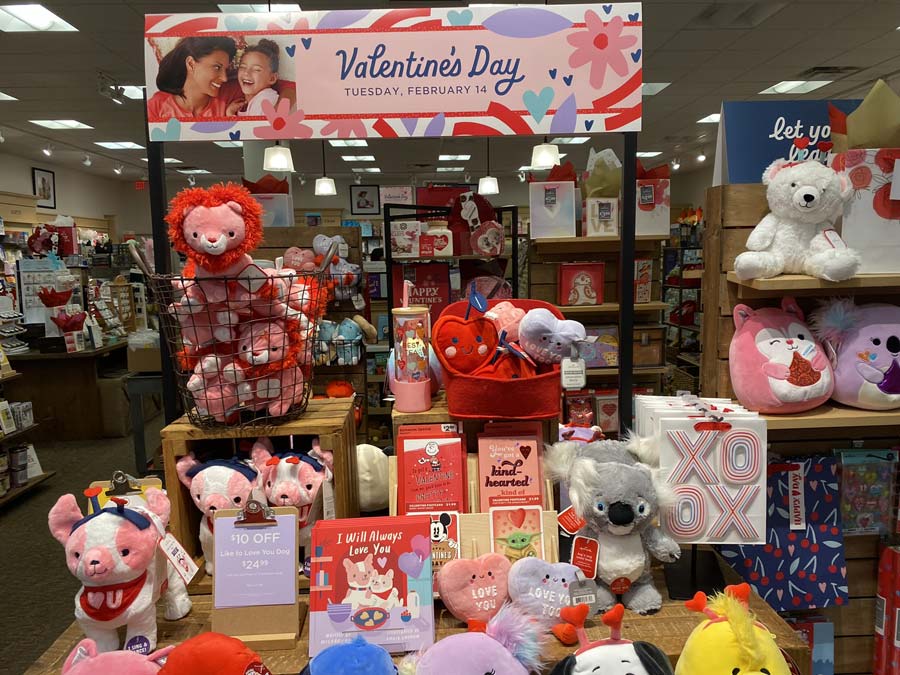 At least I will buy the Valentine's cards, I thought with a sigh, but I was wrong. I end up purchasing gifts for everyone in my family and even small souvenirs for friends and co-workers.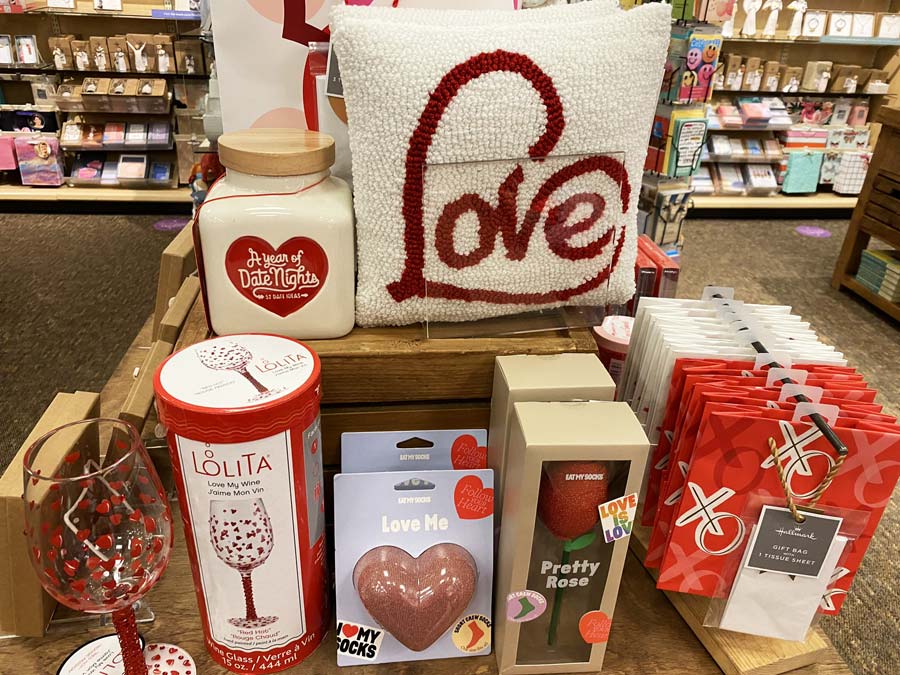 So, if you are just like me and are looking for a one-stop place to shop for Valentine's gifts below you will find lots of affordable Valentine's gift ideas, available all in one store!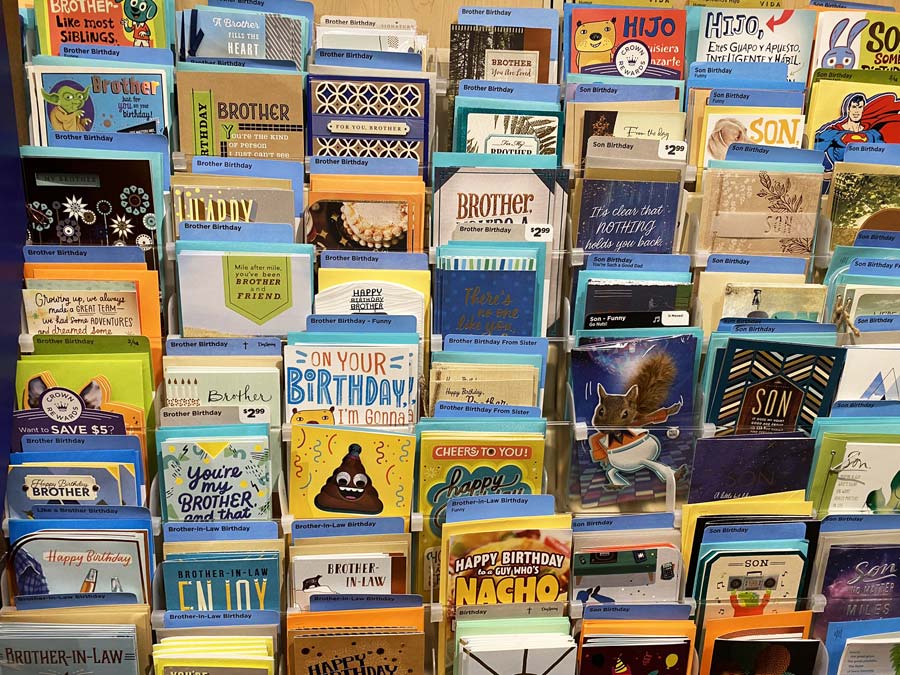 Let's begin with the greeting cards. Hallmark is known for their beautiful greeting cards whatever the occasion is. They are available in many grocery stores and online, but you can expect to find the largest selection of greeting cards in their specialty Hallmark store.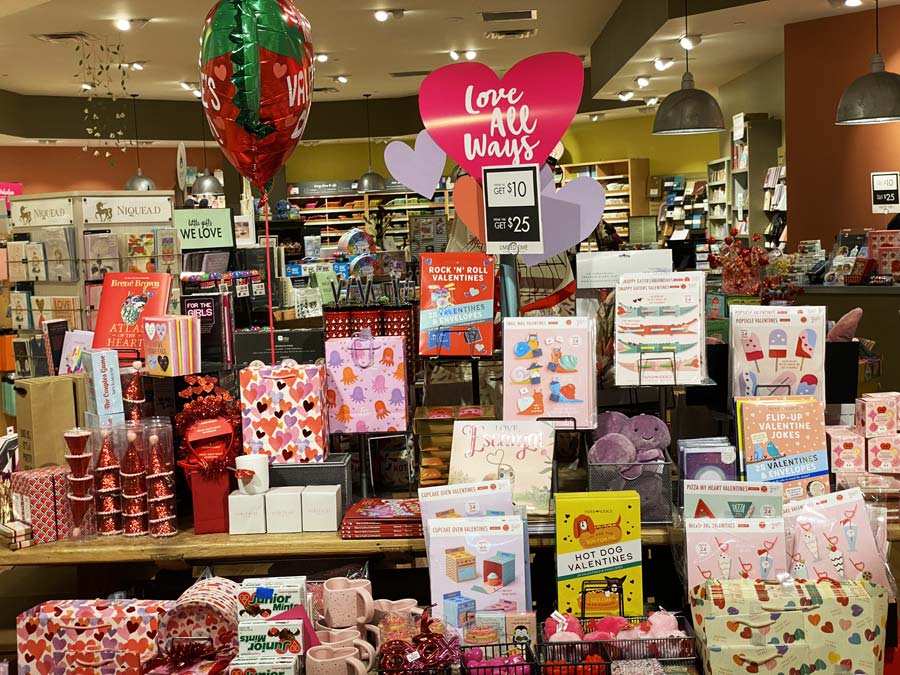 Hallmark greeting cards don't need to be advertised, it's a brand that is known worldwide. Their selection of greeting cards is hard to beat.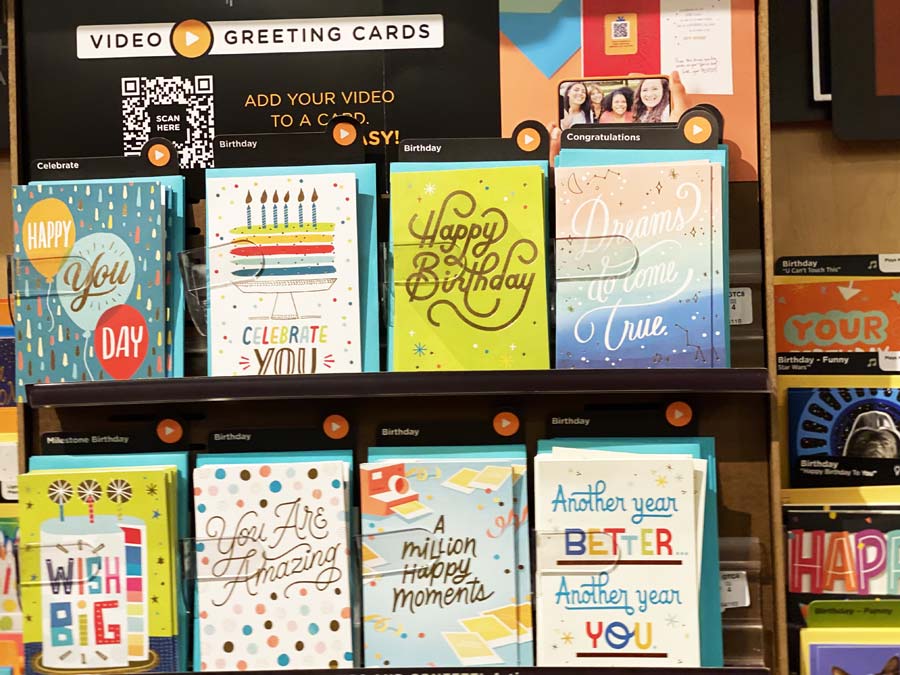 There are very beautiful classic greeting cards for all the occasion, and of course, amazing birthday and Valentine's Day cards.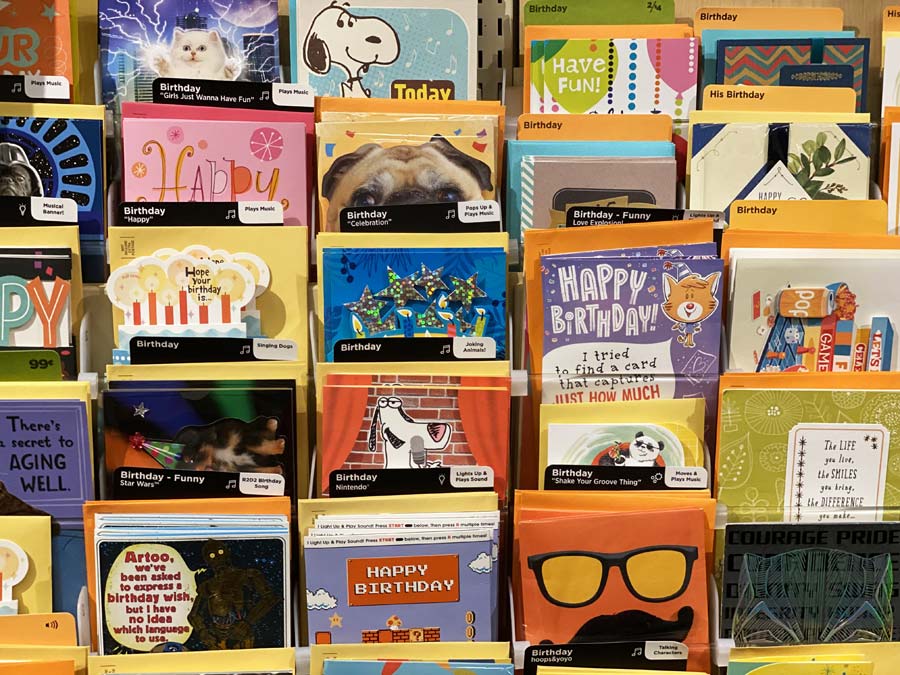 Some cards are humorous and will make you laugh. But most will make it easier for you to express your warm feelings.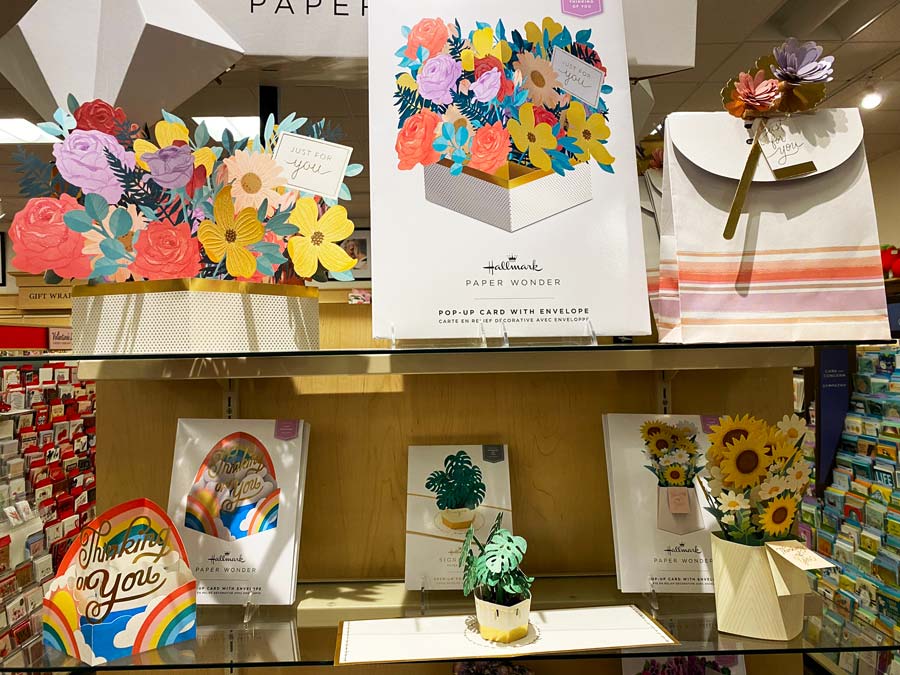 At Hallmark store you will find pop up greeting cards as well. They will include pop up paper bouquets, plants with flowers and much more.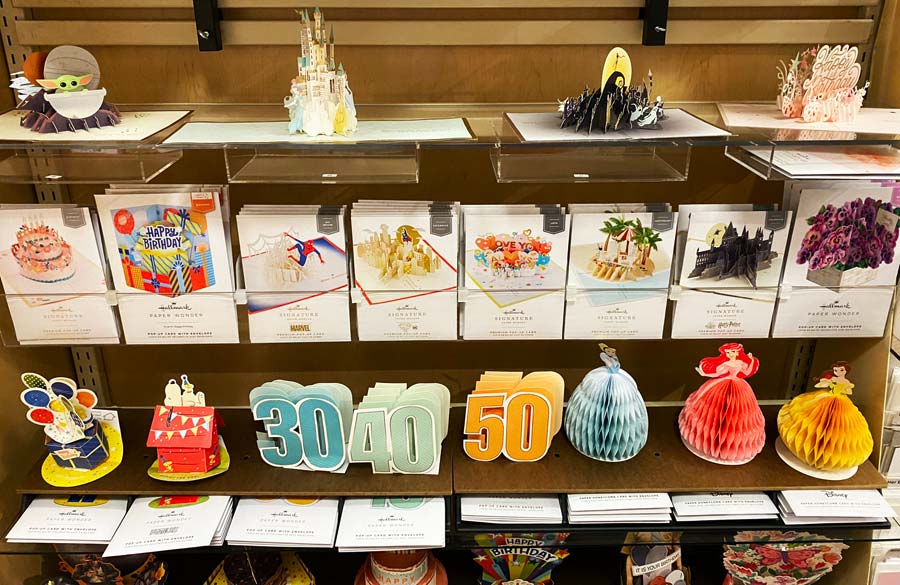 Disney princesses with 3D skirts are so lovely and will look great as a decoration element in the room of your small princess.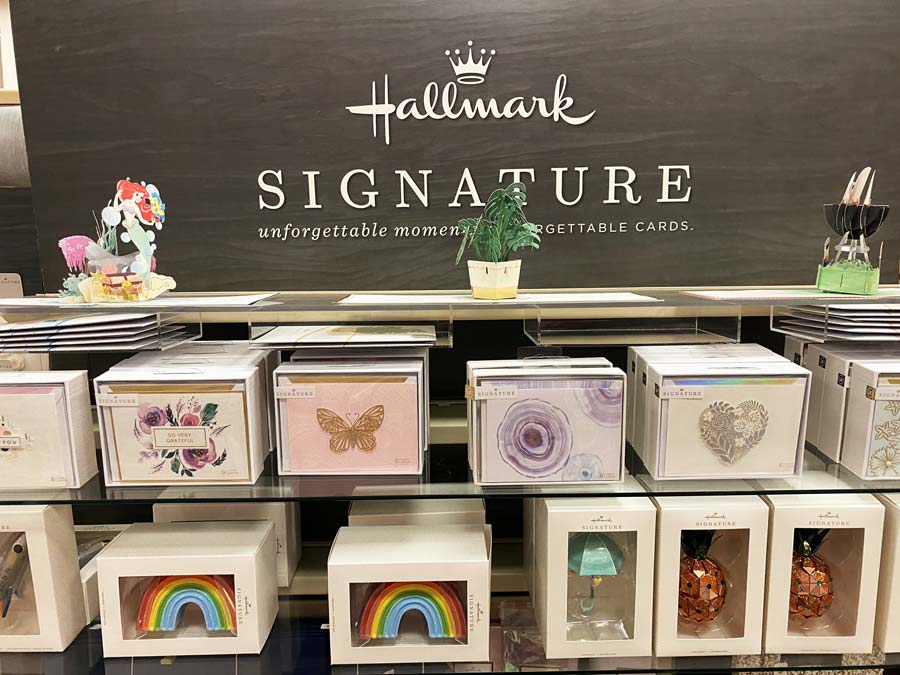 Hallmark signature collection includes premium-quality cards and small souvenirs that are sure to make any celebration unique and unforgettable.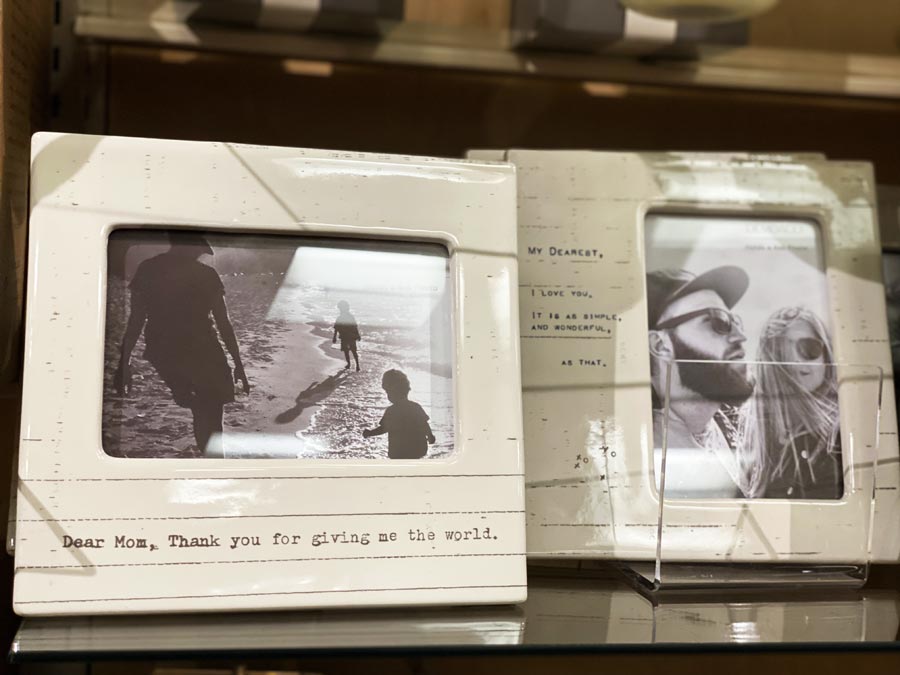 In addition to Valentine's Day cards, I also wanted to buy some lovely souvenirs for the holiday. Ideally, I was looking for personalized photo frames, because I have a photo that I would like to present in an customized photo frame to make the gift truly special and memorable.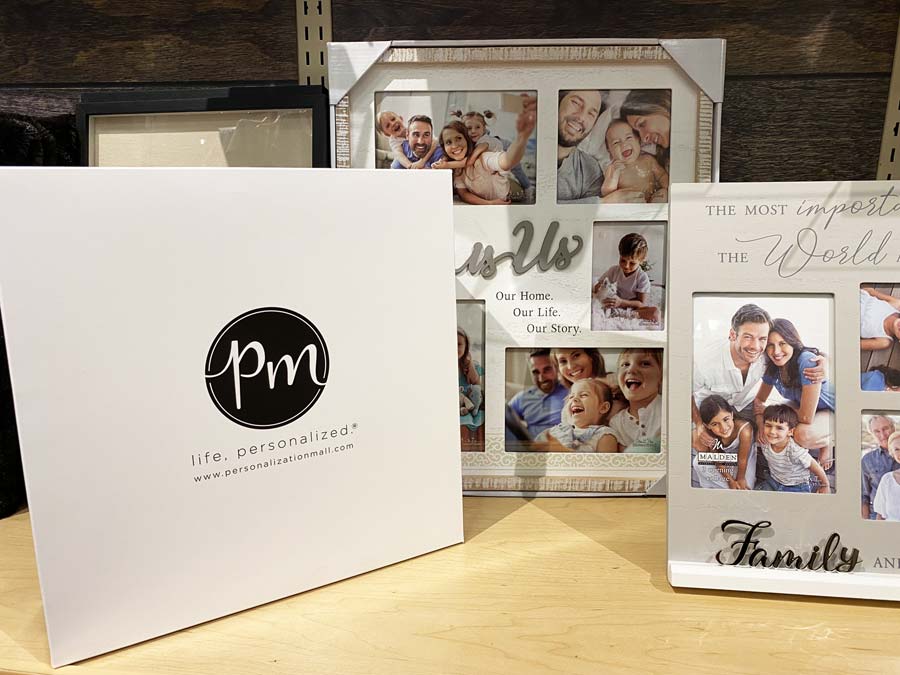 Unfortunately, I failed to find such products at Hallmark, so I will have to check out Personalization Mall for their selection of personalized gifts. Personalization mall is my go-to online destination for various personalized products. I order goods online with personalization which is always free and get them delivered to my home.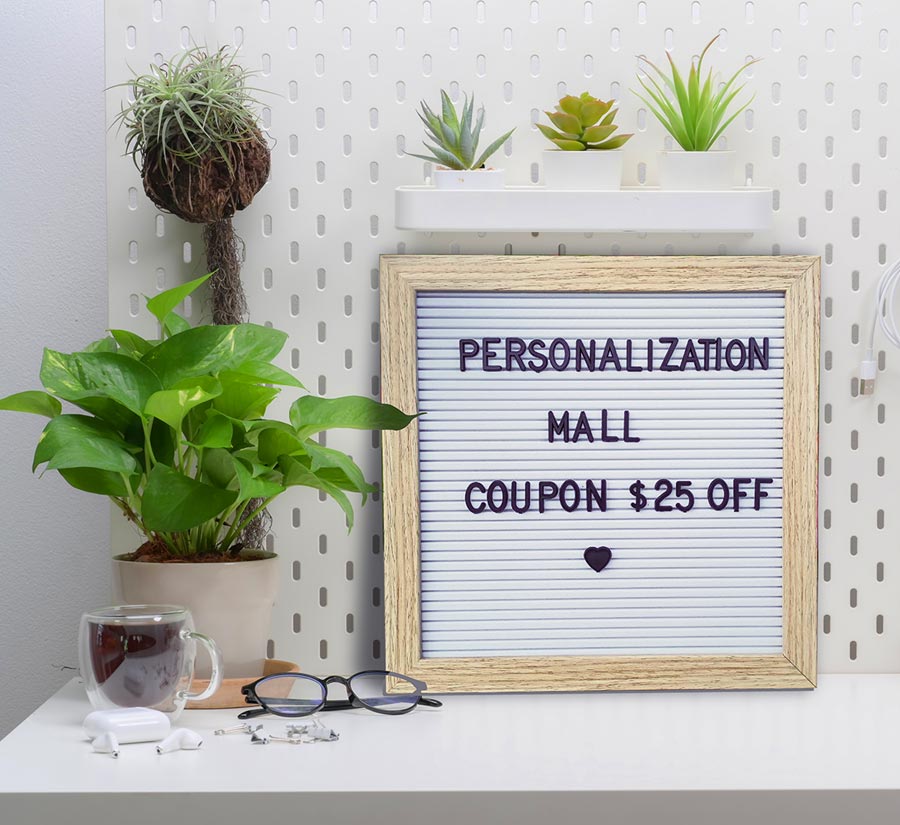 I also save on my online purchase with Personalization Mall Coupons applied at checkout. Unfortunately, not many physical stores offer personalization, so I will have to go online as usual to order personalized stuff.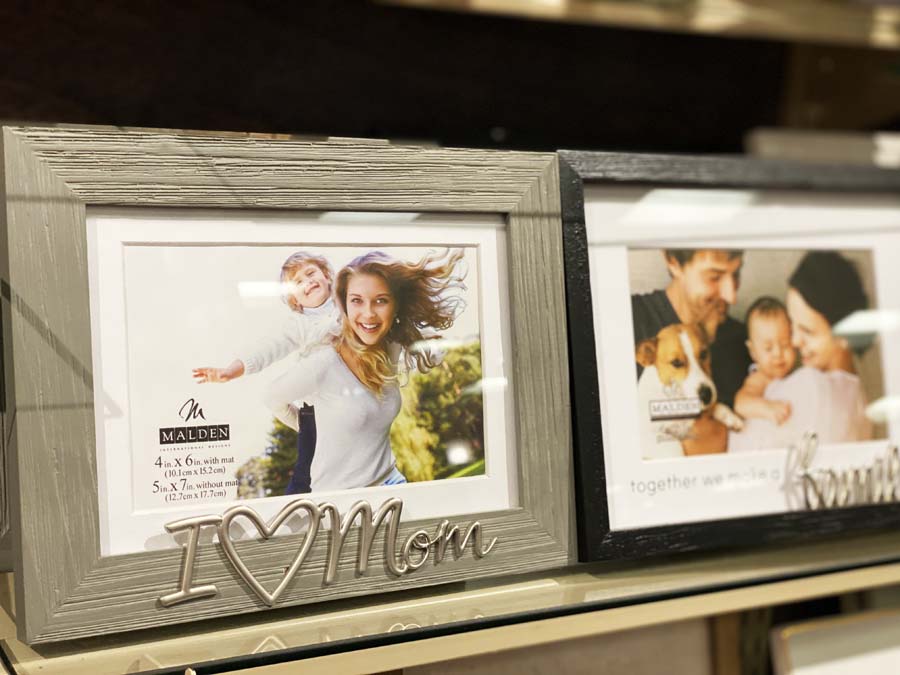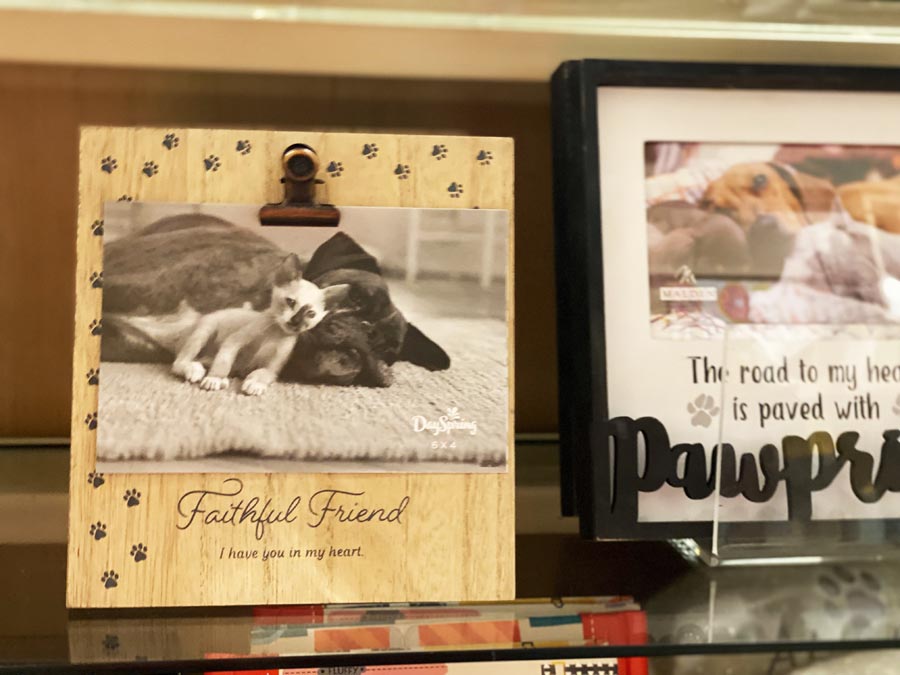 Anyway, I did find some cute Valentine's Day souvenirs at Hallmark store, so I won't probably go to Personalization Mall this time. I found cute photo frames with writings like "Great Getaway 2023", "Faithful friends," engraved "I Love Mom" or "Best Grandma Ever".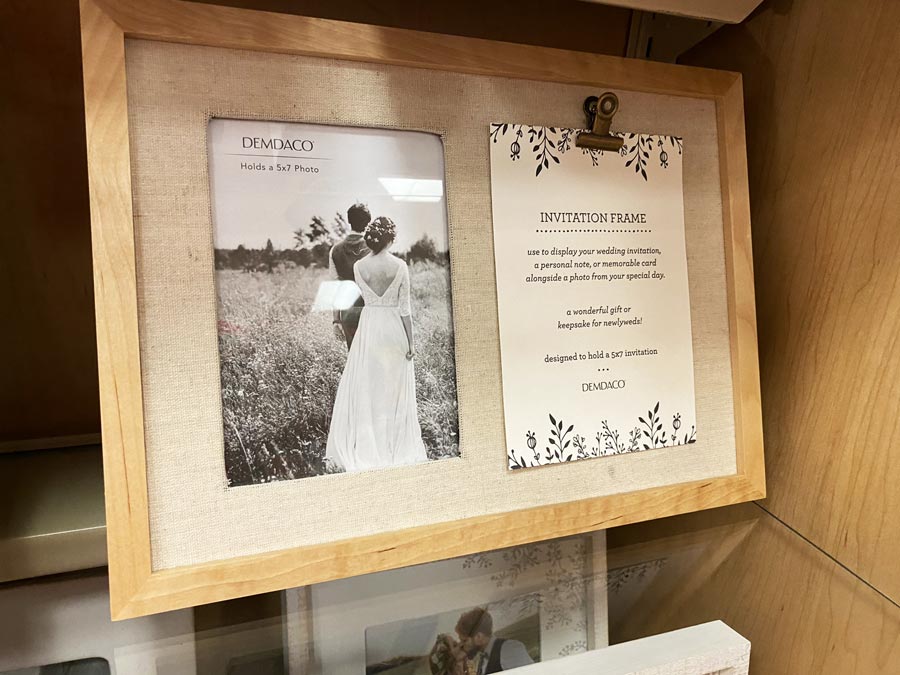 And the store offers a nice selection of Demdaco photo frames. I am a big fan of gifts by Demdaco and their handcrafted home decoration products. They add some retro charm and are at the same time simplistic by nature.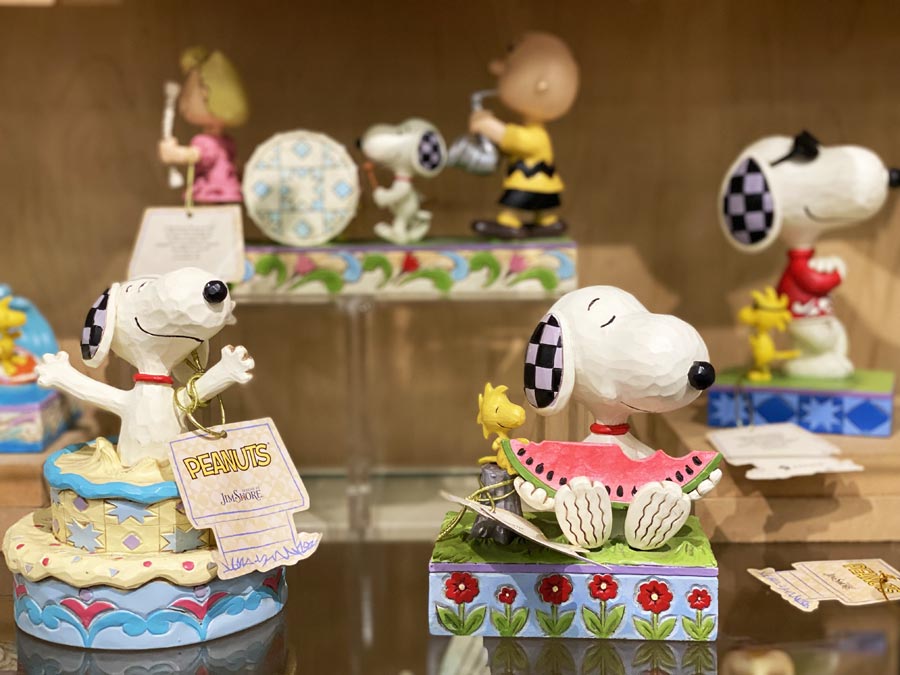 If your friends love collectibles Precious Moments figurines will make a perfect Valentine's Day gift.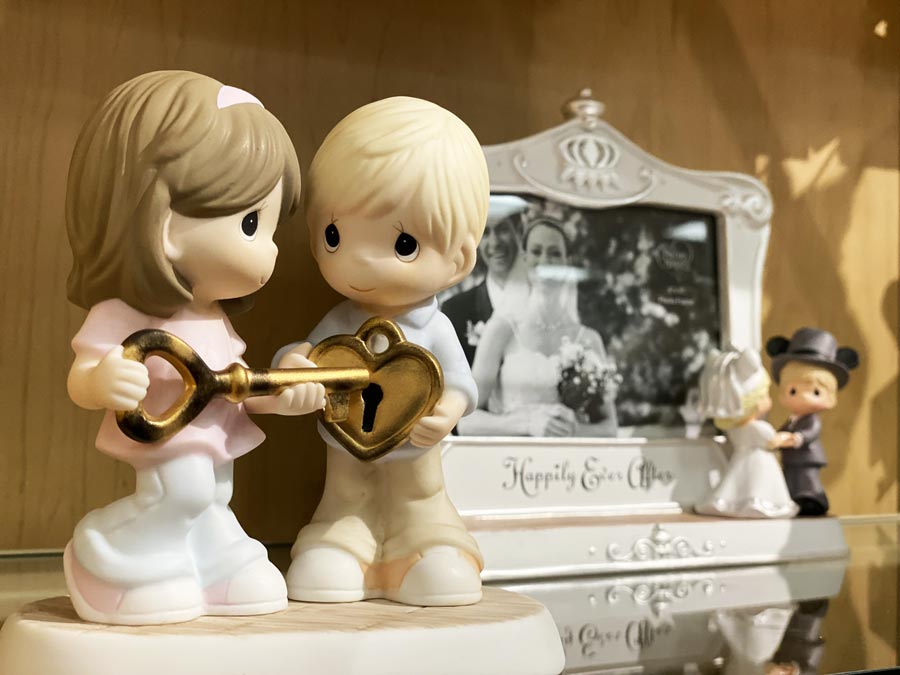 My best friend loves these figurines, and I found an awesome gift for her: these cute boy and girl with the key to the heart will add a little bit of romance to her collection.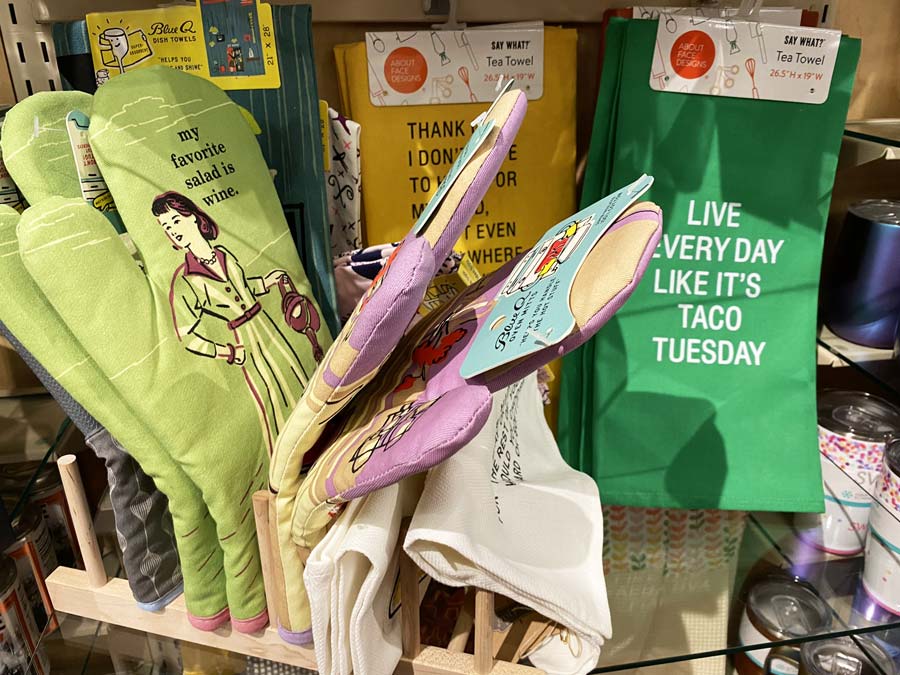 To be honest, the choice of beautiful gifts available at Hallmark is incredible. Here are decorative pillows you can use as colorful accents. Oven mitts with humorous quotations are must haves in any kitchen.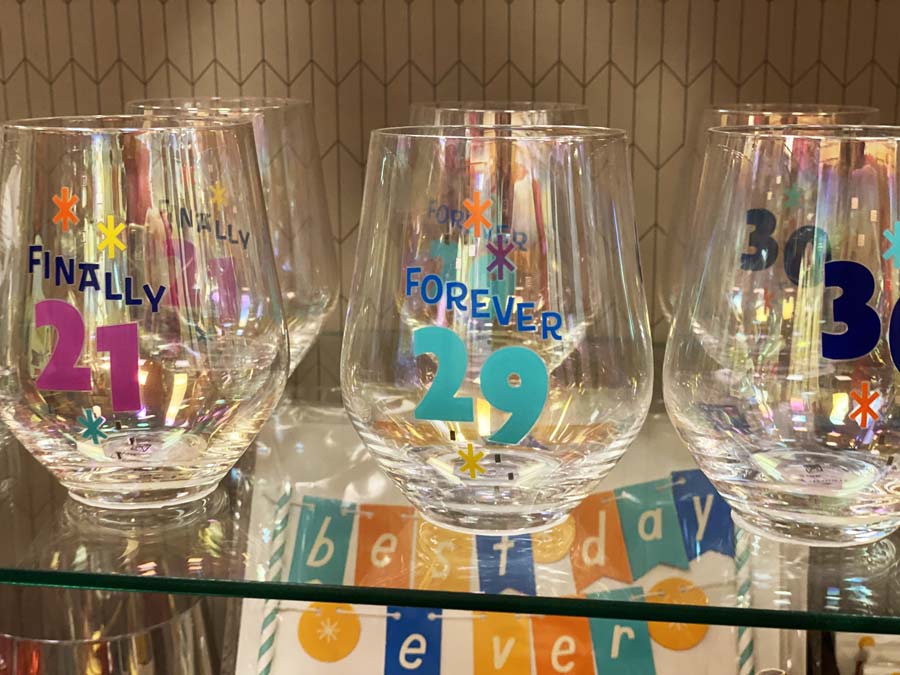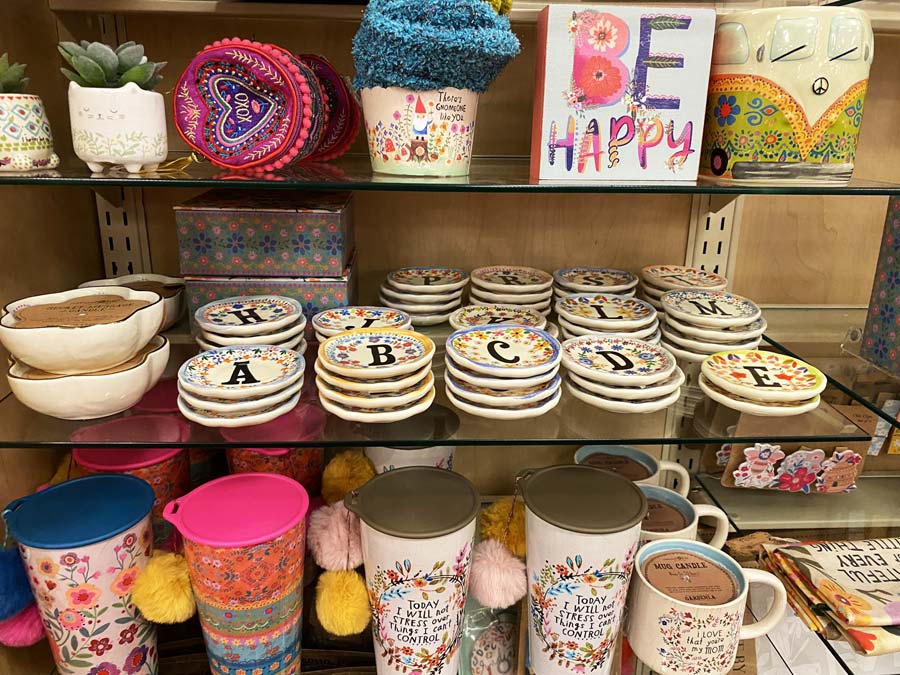 Tumblers, coasters and mug candles with inspiring phrases are sure to cheer you up on a rainy day.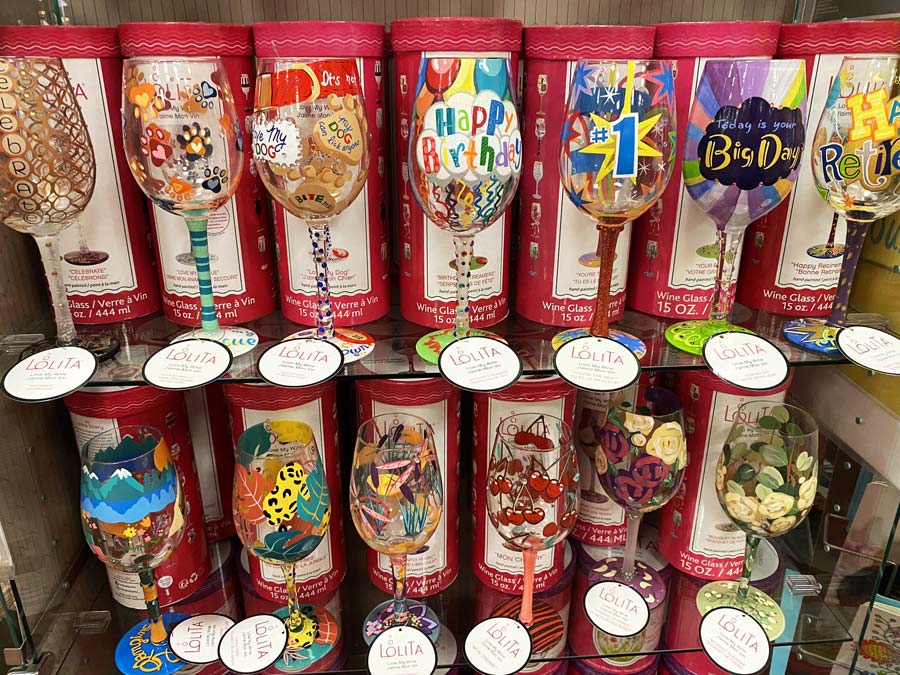 Lolita Love My Wine glass collection will brighten any party with its vibrant colorful print design.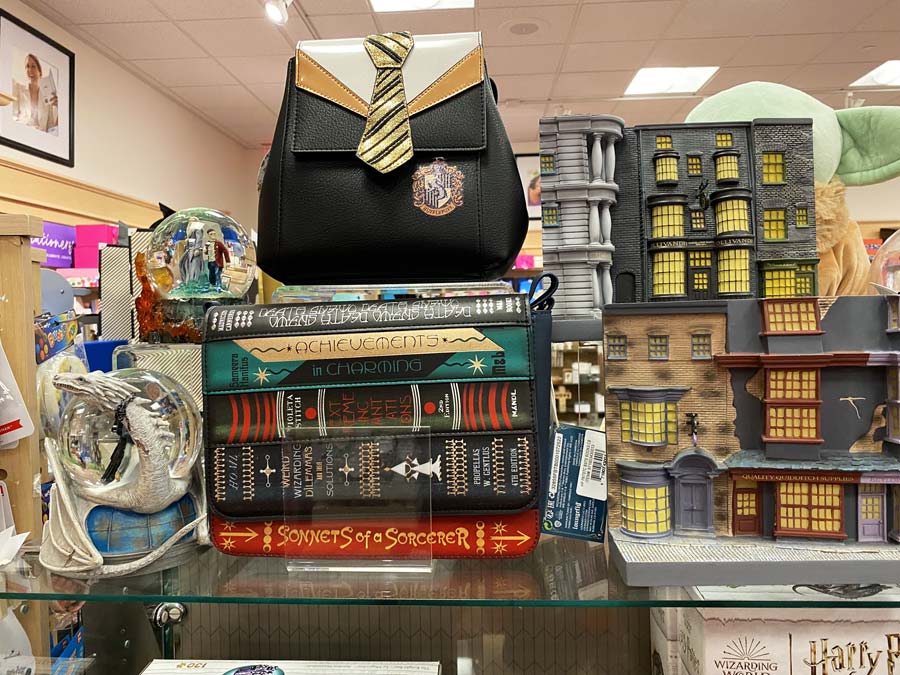 Harry Potter fans would love to get exclusive souvenirs inspired by the book.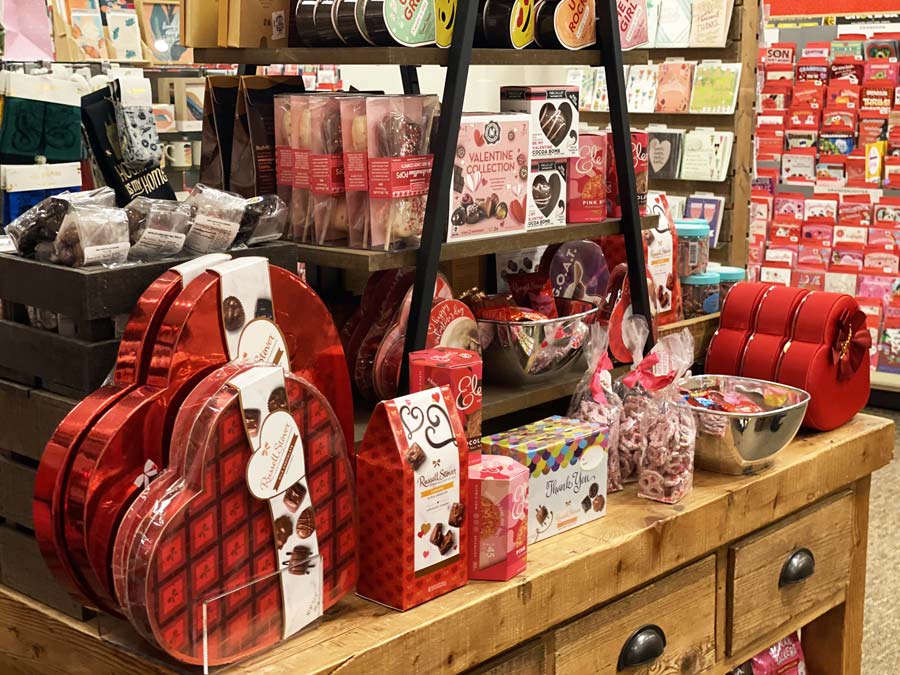 And of course, no gift giving occasion is complete without chocolate gifts. Candy in heart shaped boxes, chocolate boxes lavishly decorated for the holiday and plush toys are always available as well.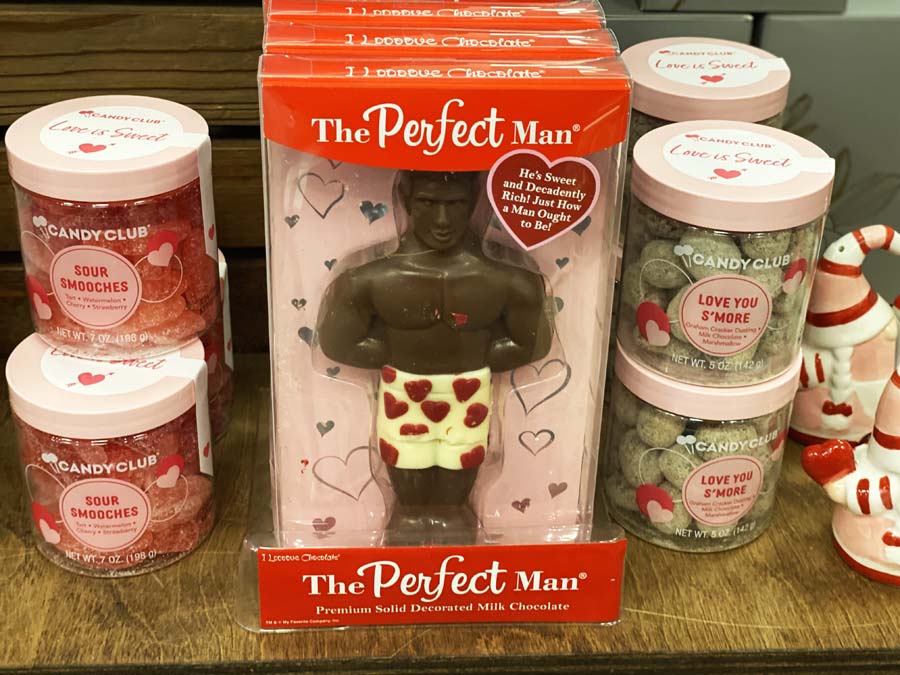 And I found a perfect gift for my husband here too. He loves chocolate very much, so I bought him this awesome The Perfect Man chocolate treat with a hint on qualities a man ought to have.