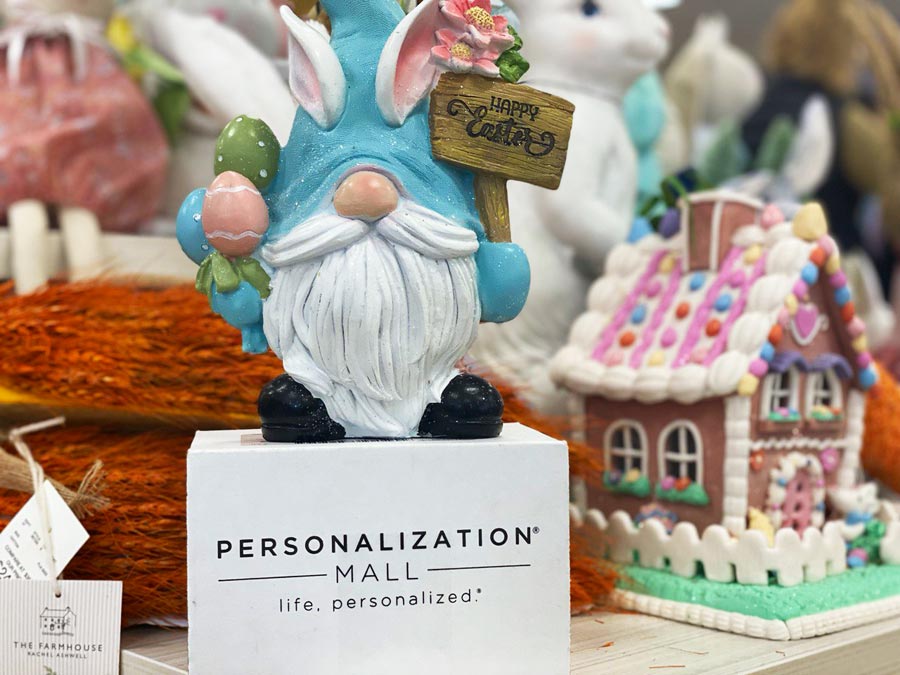 We all want to decorate our home beautifully for Easter holidays and delight those we love with unique gifts. And you don't need to spend a fortune to create Easter atmosphere at your place. My favorite store to get the cutest but inexpensive Easter decorations is T.J.Maxx & HomeGoods located 2817 Park Ave, Tustin, CA, 92782. And today I also checkout this store and saw tons of Easter gift ideas I would like to share.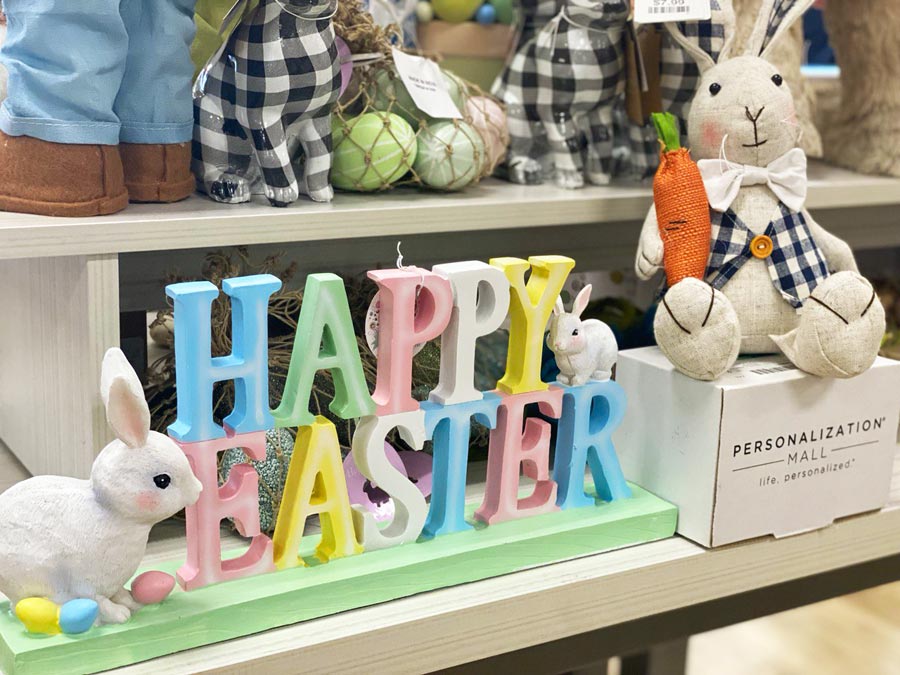 I love to place various decorations on the fireplace in the living room, so I always keep an eye on Easter shelf decorations. This colorful shelf decoration with Easter bunnies and multicolored eggs caught my eye. And the yellow and blue color combination of the eggs determined my choice. I am from Ukraine and the symbols of Ukrainian flag attract my attention wherever I go. As you have probably guessed I purchased it and now it brightens my interior with nice spring colors.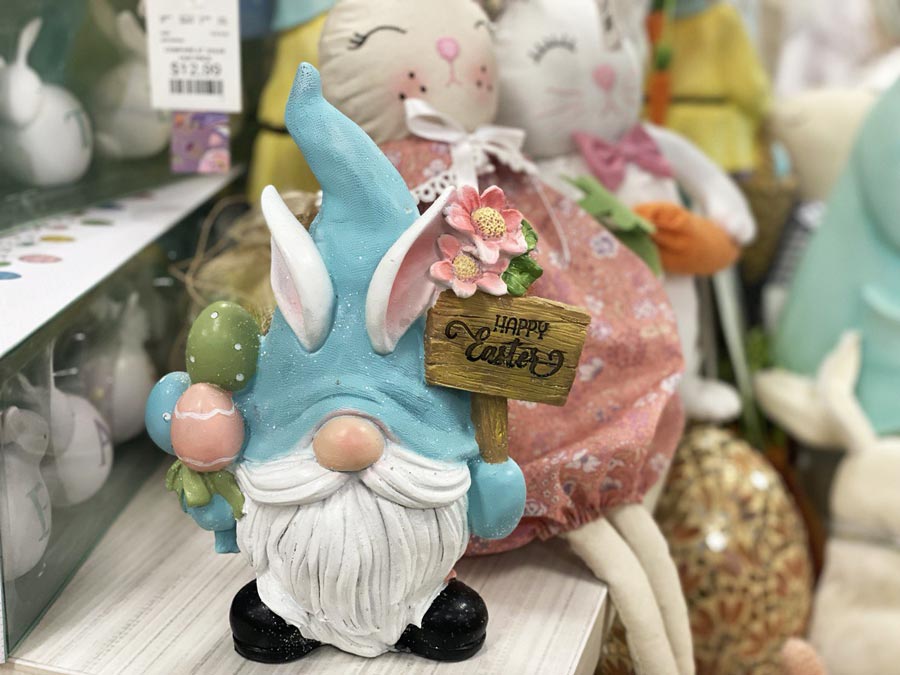 I adore gnomes and have many of them in my house. They bring luck and having gnome décor only for Christmas is not enough for me. I couldn't pass by this adorable gnome in blue hat with pointed rabbit ears. Carrying colorful Easter eggs in one hand and a bunch of flowers with Happy Easter plaque in the other it will fill my home with unique spring charm.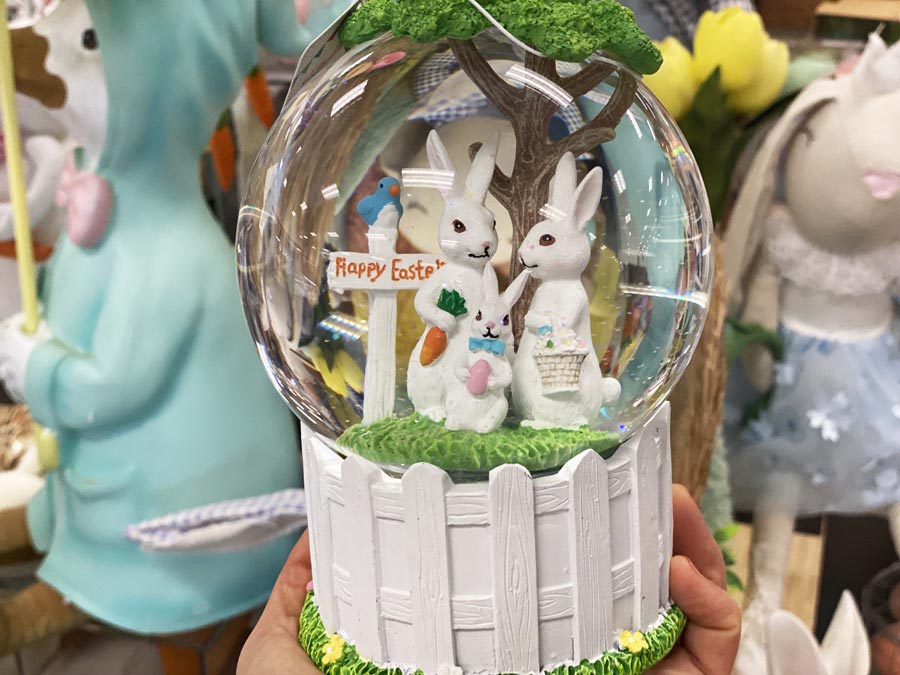 If you want some small Easter accent on a bedside table or your desk, I recommend getting a glass ball Easter decoration like this. It depicts a bunny family and symbolizes a family unity. Green grass, flowers and a bird are all signs of spring in bloom.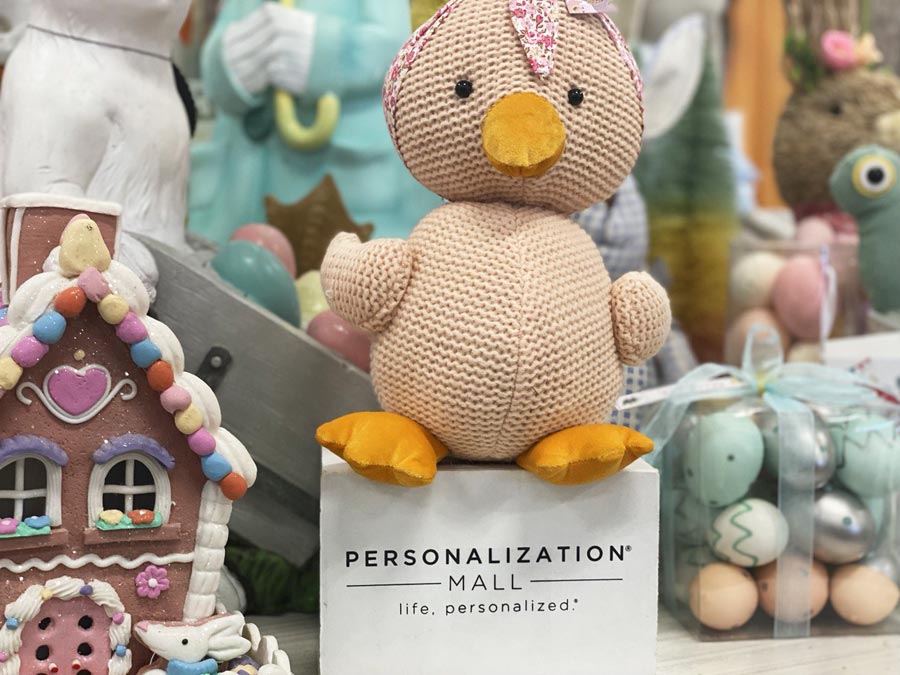 Those who are looking for Easter gifts for kids will also find a variety of Easter inspired toys at T.J.Maxx & HomeGoods. The youngest kids are sure to love this hand knit duck.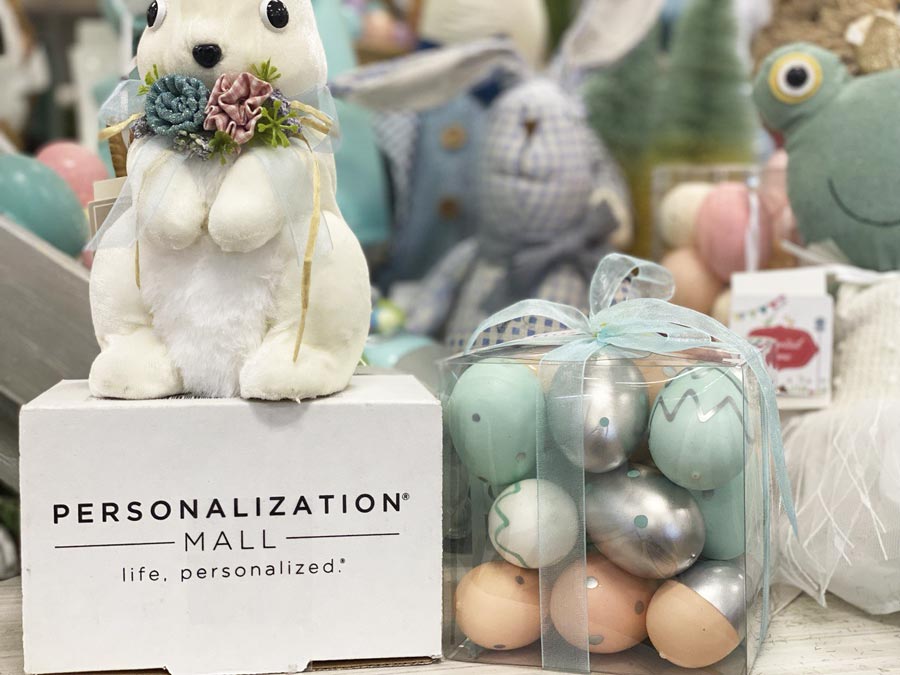 In fact, the choice of handmade toys is impressive, from cute handmade dolls to stuffed animals.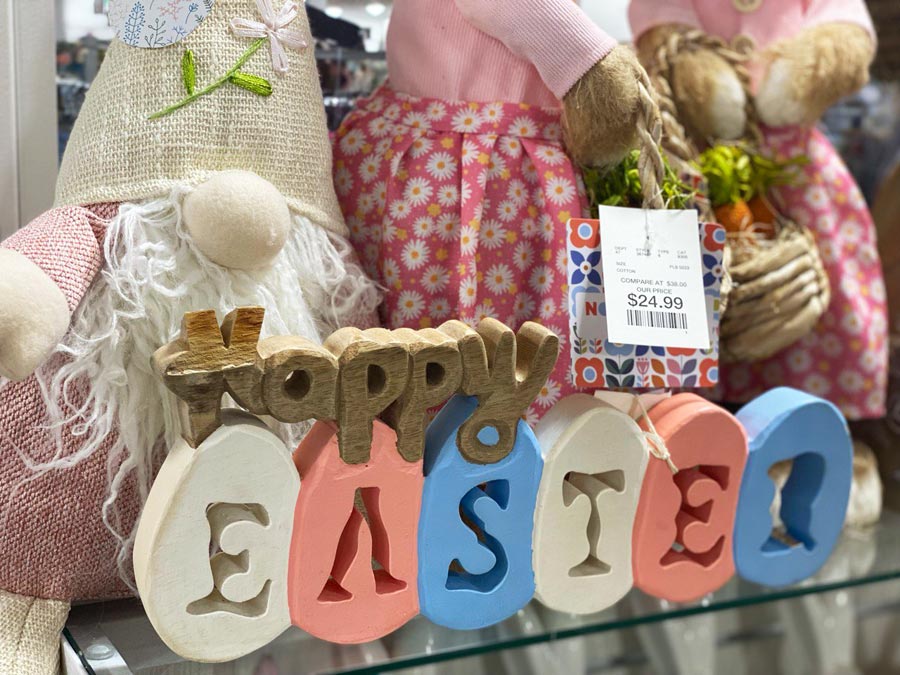 My younger son adores stuffed animals, and he picked this bunny with a basket on his back. A bunny wearing a dress will make a great gift for a girl.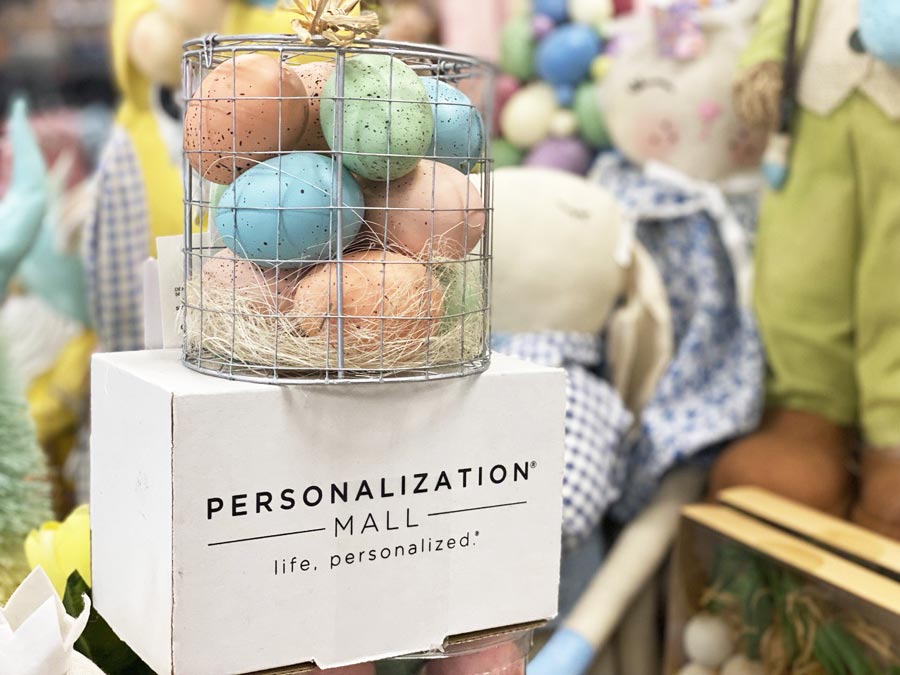 In addition to toys T.J.Maxx & HomeGoods offers decorative Easter eggs as well as chocolate treats that are traditionally presented to kids on Easter.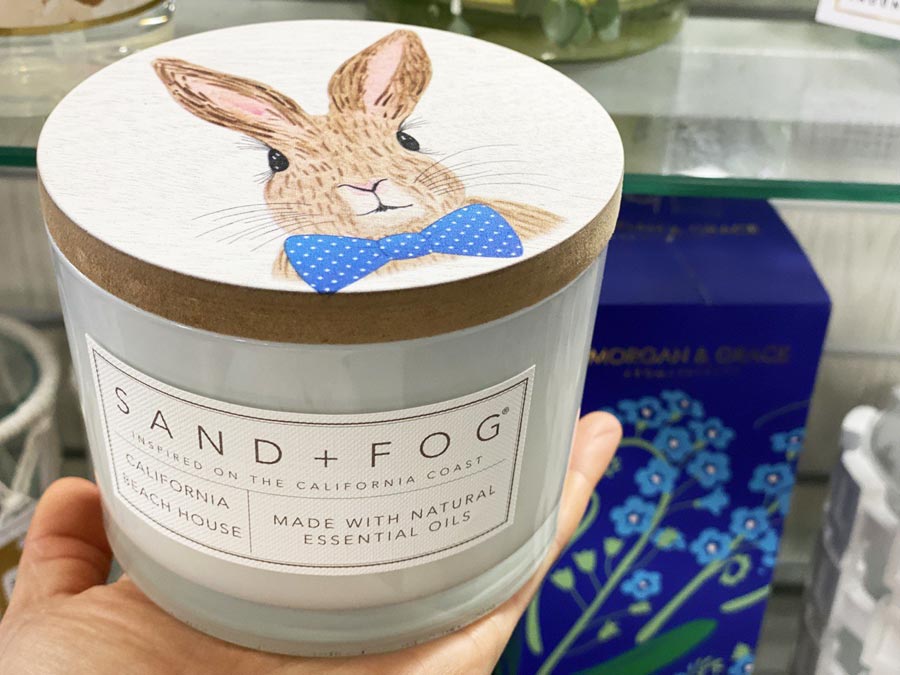 Apart from toys and sweets you can find exclusive home and beauty products you can present to a special woman in your life. An aroma candle made with natural oils and a lead with bunny painted on it makes a perfect Easter gift.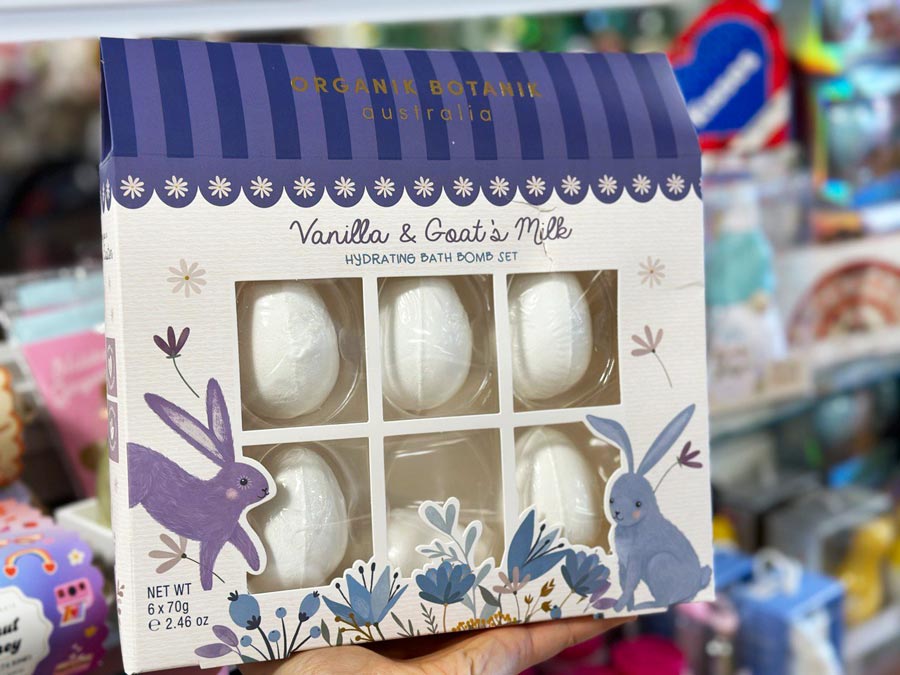 You can compliment the candle with Vanilla & Goat's Milk hydrating bath bombs for a relaxing pampering experience.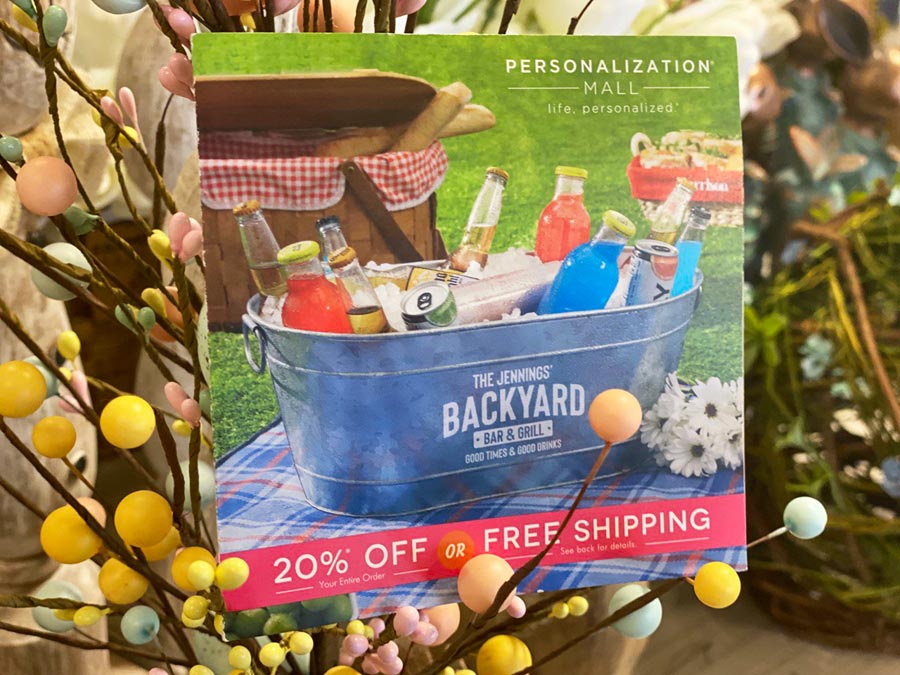 As you see, T.J.Maxx & HomeGoods offers a variety of great products for both kids and their parents. I always check this store before the holiday to get adorable but affordable gifts for all my family. However, I have a big passion for personalized gifts because such gifts address specifically to you speak right to the heart. Getting personalized Easter is easy with Personalization Mall. This online store offers a huge selection of personalized Easter gifts that include personalized Easter baskets, personalized Easter bunny and more. Currently, Personalization Mall offers up to 40% off personalized Easter gifts and you can save even more if you apply Personalization Mall coupon at checkout.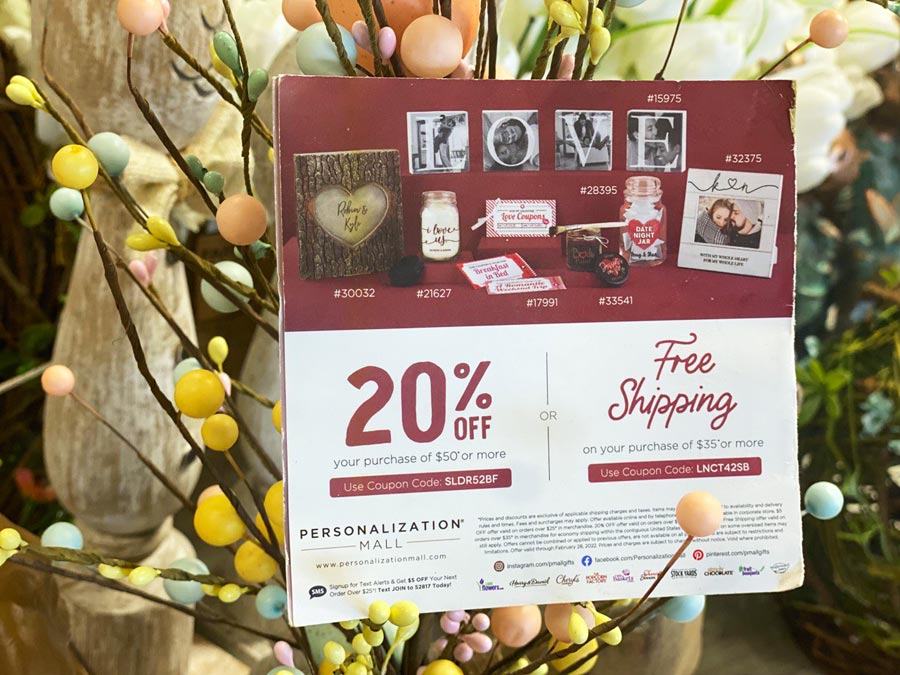 For example, with this Personalization Mall coupon code you can save 20% on your order of $50 or more or get free shipping on your purchase of $35 or more.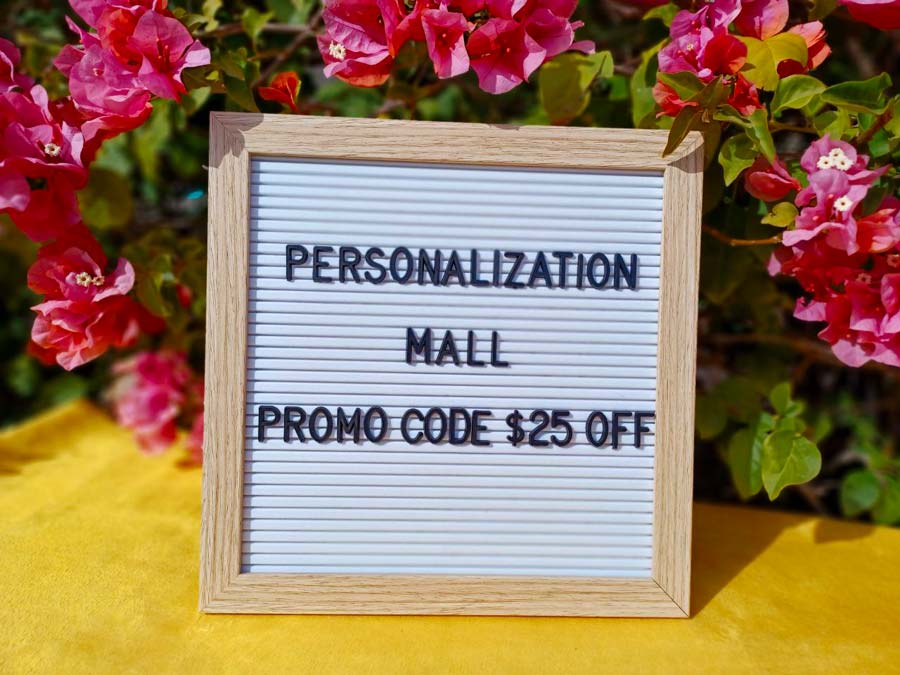 I you don't know what personalized Easter gift to choose start with the basics to be covered. Personalized Easter baskets from Personalization Mall is a hit. It's so cool to go egg-hunting with the basket bearing your own name. If your child hasn't got it yet, it's time to order it now.