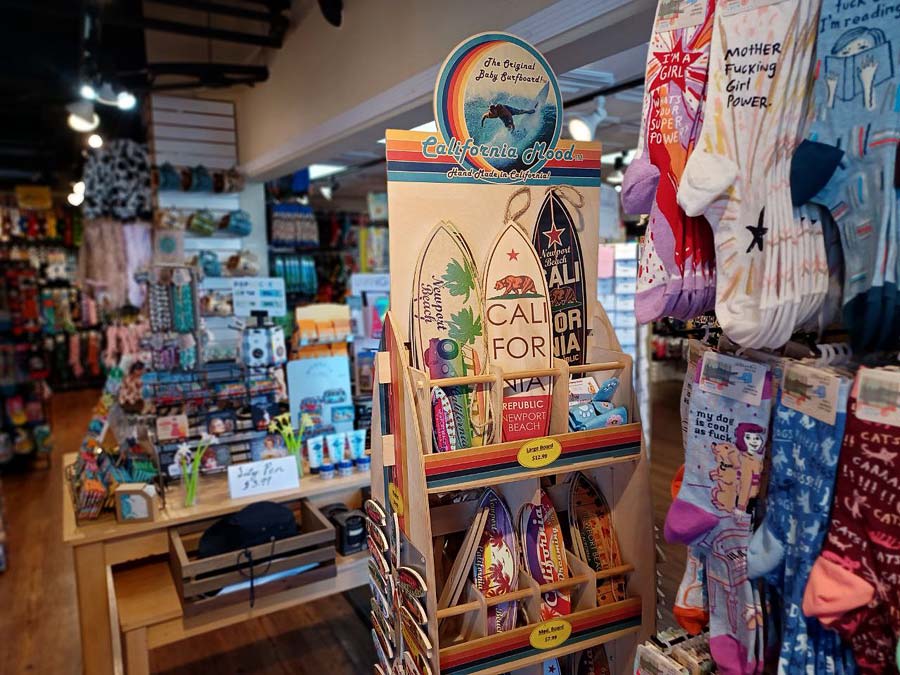 If your friend or the loved one is an avid surfer,and you are looking for gift ideas consider visiting gift shops at the beach front area. The marina near me with tons of gift shops and things to do is Balboa Island and even though Christmas is coming surfers would definitely appreciate a Christmas gift that pays tribute to their biggest passion.
If you are looking for a small souvenir there is nothing better that a new Christmas ornament or a couple of them. Naturally Newport at Balboa Island located at 503 Edgewater PI, Newport Beach, CA 92661 is the store to check for surfing themed ornaments and not only.The moment I stepped into the shop I got immersed into a relaxed atmosphere dedicated to marine goods.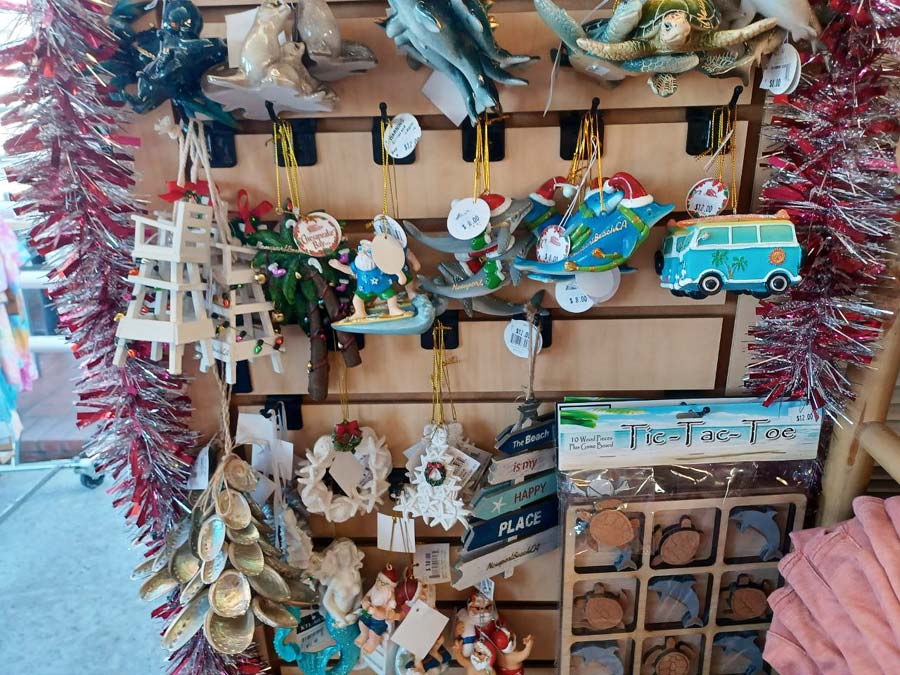 From clothing to jewelry, accessories and small souvenirs this shop has got everything covered. I liked this cute Christmas ornament with Santa catching the wave on the surfboard.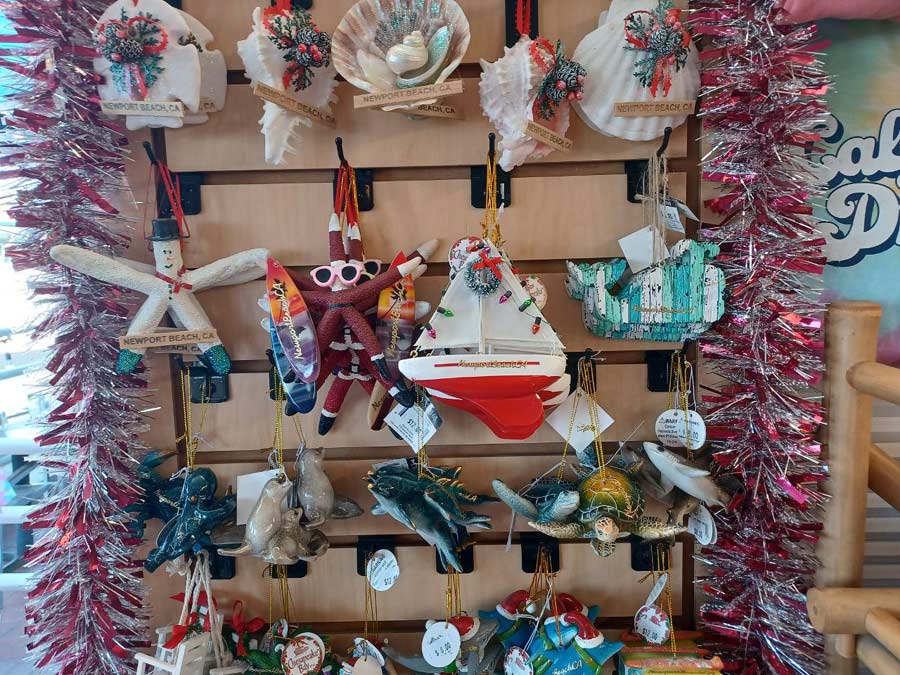 Or you might love the sea star wearing pink sunshades and carrying a surfboard in the hand. These ornaments are very cute, but my only regret is that they can't be personalized.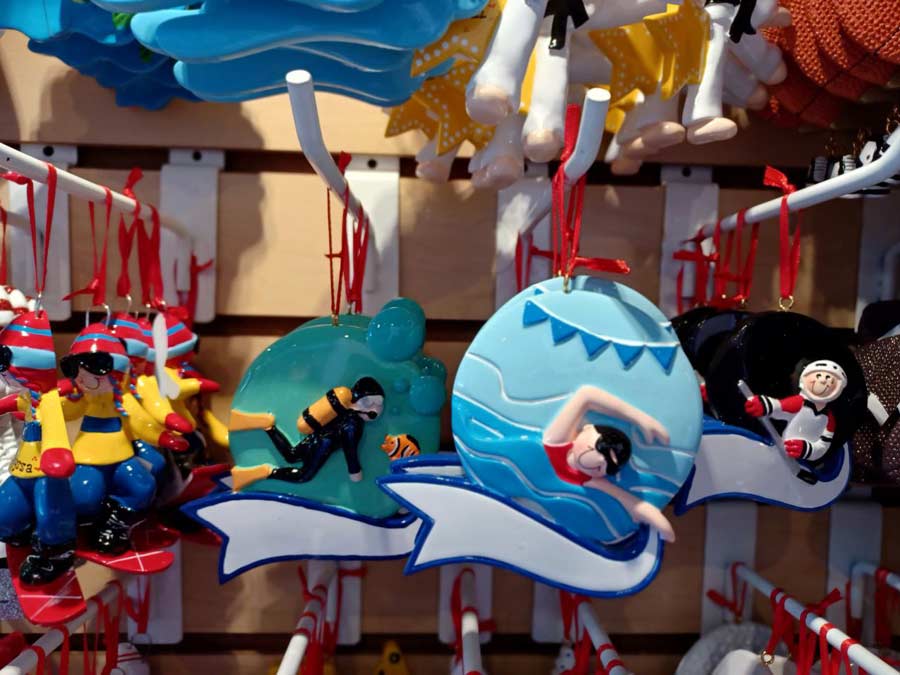 If you like me prefer personalized Christmas ornaments, consider ordering them online at Personalization Mall. It's so easy to go personalized. You can use your creativity to design your own ornaments and get them brought to life and delivered right to your doorstep.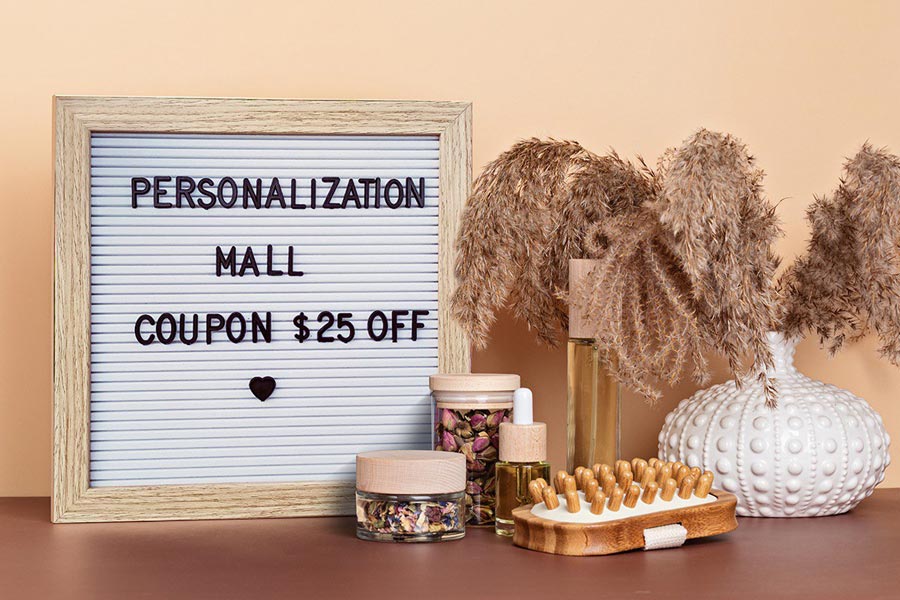 And it's not going to cost you a lot, especially if you apply Personalization Mall Coupon at checkout. I always make sure I grab the coupon first to be able to save on my personalized gifts. Last time I saved an extra 25% on personalized Christmas stockings for all my family members, so now what's left is justpurchasing the gifts to put inside.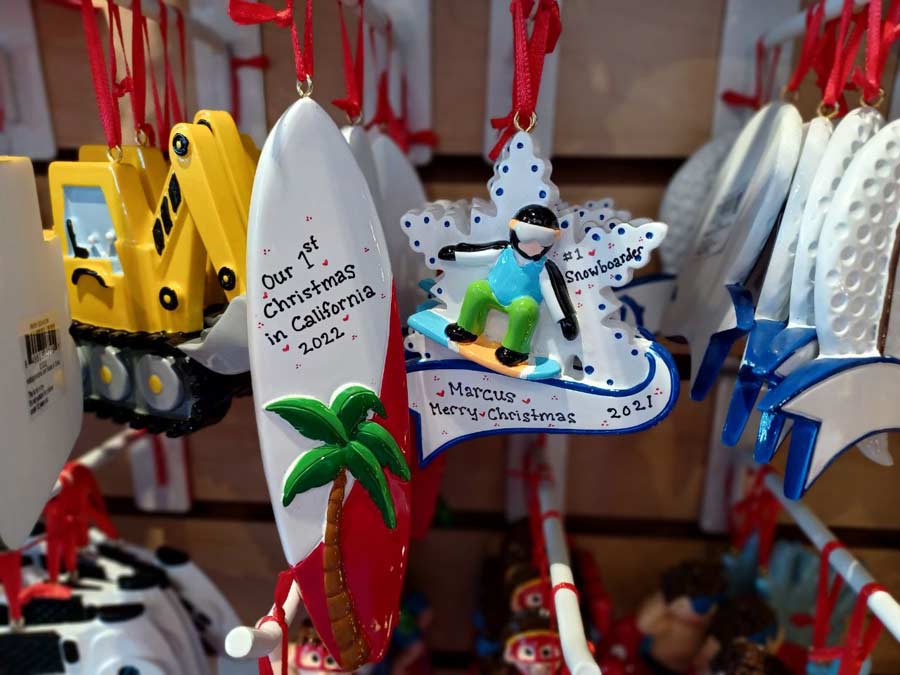 If you don't feel like waiting for your online order and want to get your customized Christmas ornament right now head to Irvine Spectrum Center and find Christmas Ornaments booth not far from the main Christmas tree. Here you can choose the ornament and get it personalized with custom message right away! There at also beach inspired ornaments the surfer in your life is sure to love.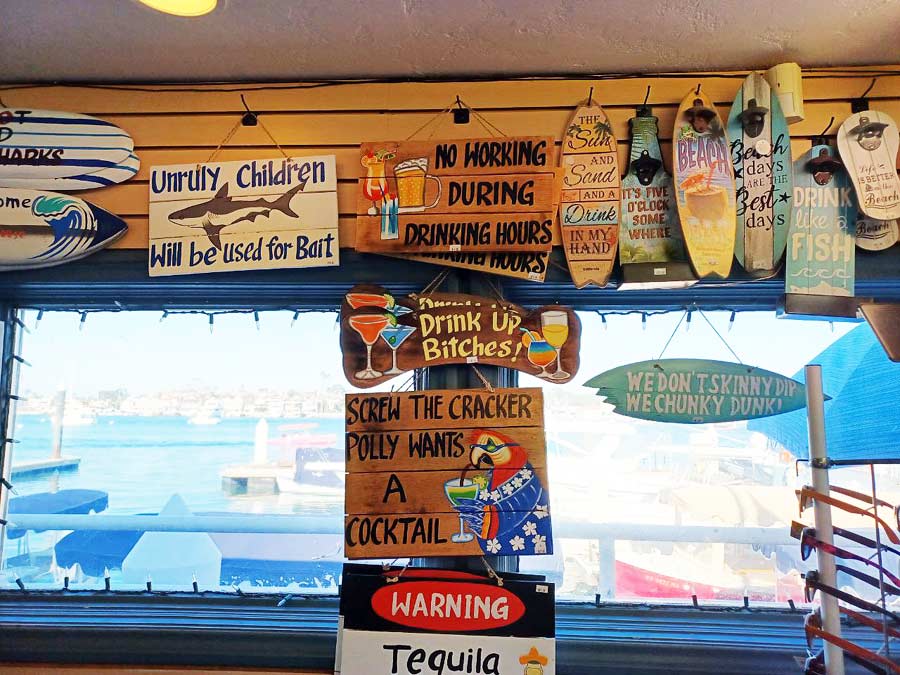 Speaking of souvenir, you can get a souvenir surfboard your friend or relative can hang on the wall at his home. Such surf boards may be decorated with beach inspired designs and a funny phrase or motto.I saw a nice selection of such boards at Naturally Newport, Balboa Island. They were hanging right above the entrance and near the shop window. Cute writings on the beautifully painted surf boards look great and will let others knowat a glancewhat your friend is into.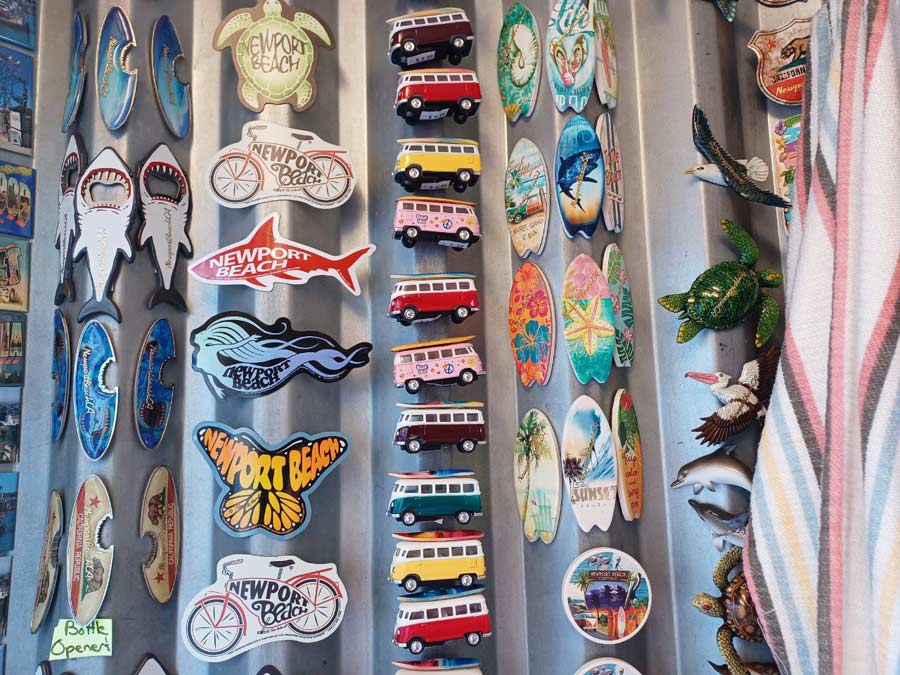 You can also add some refrigerator magnets shaped like surf boards to your gift. Cute eye-catching design of magnets will add the right dab of sunlight and beach vibes with their bright colors and lovelyprints. Classic round, square or surfboard shaped there is plenty of magnets to choose from.
Also, you may purchase some clothing or accessories with beach inspired writings. Canvas bags are a must have for carrying beach stuff and here you can find the one that your friend or relative will love best.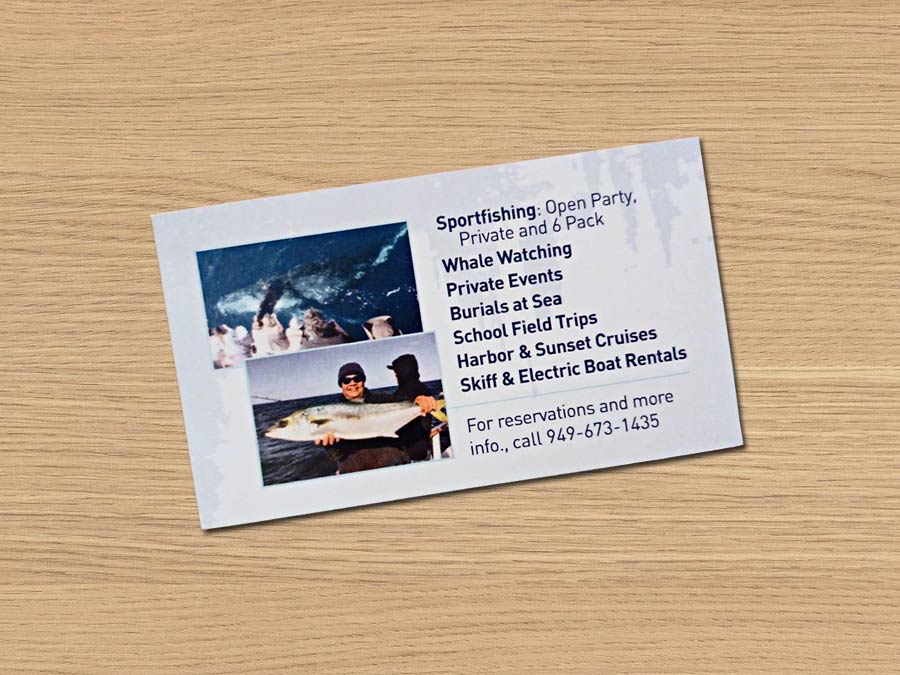 Surfers love beach experience and love to be in the ocean. If you know that your friend loves boating,consider purchasing a whale watching tour or an ocean fishing tour depending on what he or she loves most.