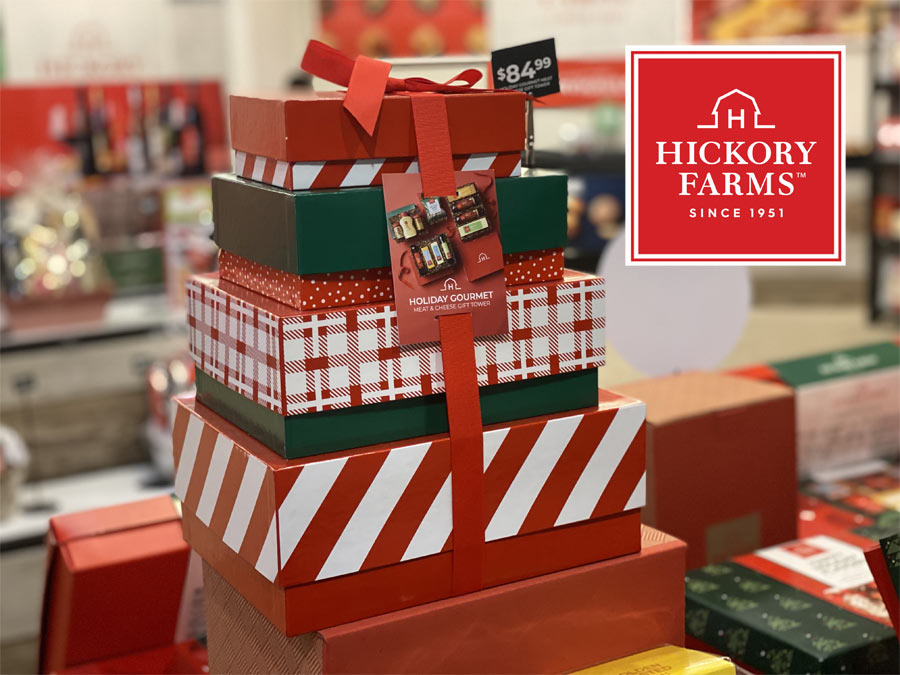 Every year during the holiday season and through December 24 Hickory Farms stores open in various marketplaces. If you love meat and cheese baskets and would love to purchase them for yourself or as gifts for those you love Hickory Farms Christmas gift baskets and gourmet foods will make a perfect gift to enjoy. Where to buy Hickory Farms? First of all, check your local retailer's seasonal foods isle. You may expect to find some small selection of gourmet foods by Hickory Farms in Walmart and Target. But if you want to access a wider range of Hickory Farms products you won't find then in Walmart or Target. Look for signature Hickory Farms stores in major stores and marketplaces. I live in Irvine and Hickory Farms near me is in Tustin Market Place located by the address: 2802 El Camino Real, Tustin, CA, 92782. This Hickory Farms location closes after Christmas, so if you love gourmet foods, treats and various Christmas baskets it's time to hit the store to stock up on delicious gifts for everyone on your list.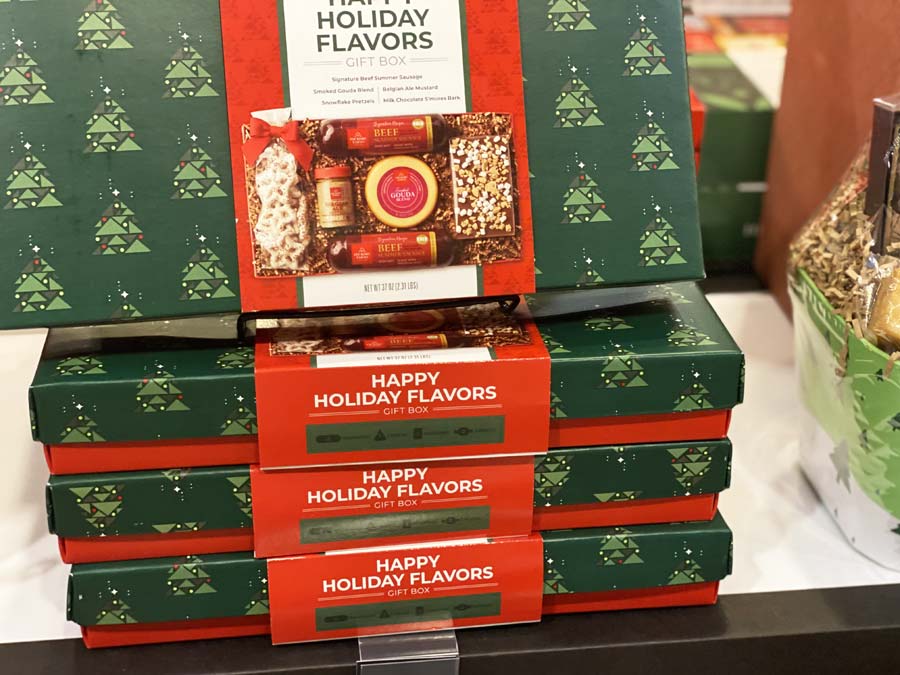 Regardless of whether you love gourmet cheese gifts of sweet treats Hickory Farms have got everything covered. Happy Holiday Flavors Gift Box ($ 54.99) comes with Hickory Farms cheese and meat favorites that would taste great with a glass of wine. It includes Hickory Farms smoked cheese, Beef Summer Sausage, Snowflake Pretzels, Belgium Ale Mustard and Milk Chocolate S'mores Bark. Yummy!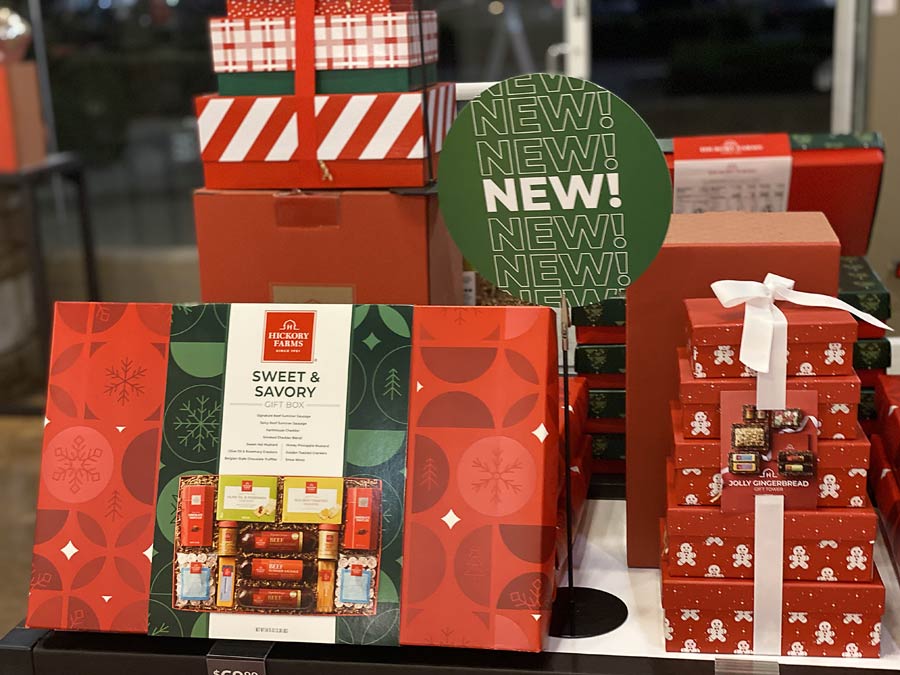 If you are invited to the Christmas party, consider bringing with you a pile of Hickory Farms gift boxes arranged in a gift tower. This Holiday Gourmet Meat & Cheese Tower for $84.99 includes an assortment of Hickory Farms cheese, meat and sauces to accentuate their delicate taste.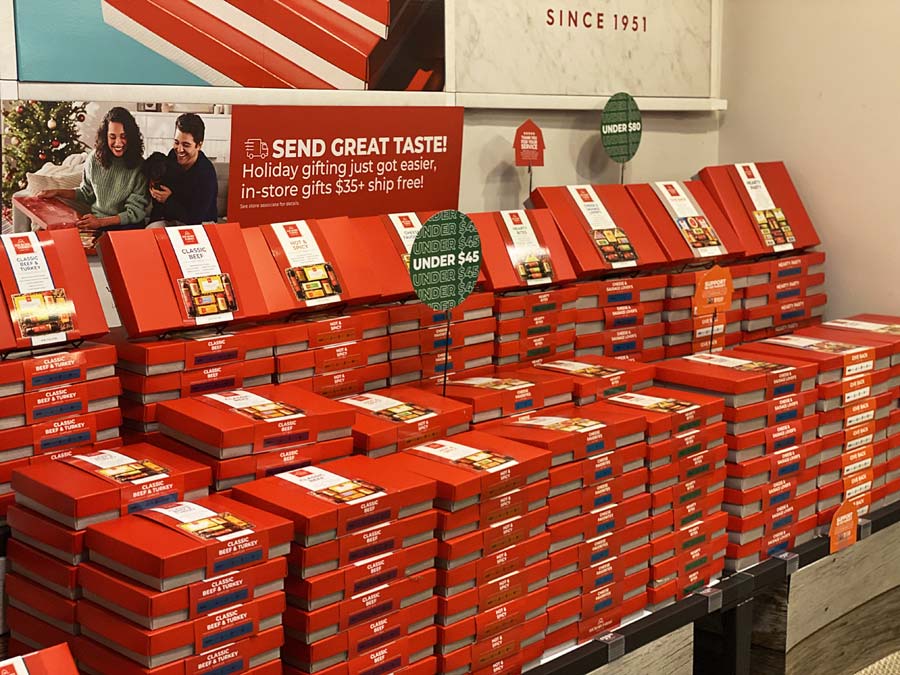 In fact, when you get to the store you can spot at a glance what you need. It is also convenient that they classified gifts according to the price. You can find gifts under $25, $45 and $80. Plus, you can send gifts to your friends right from the store and enjoy free shipping on gifts over $35. Now, shopping for Christmas gifts has never been easier. Just chose the gift basket you want to present, and it will be sent to the recipient right away.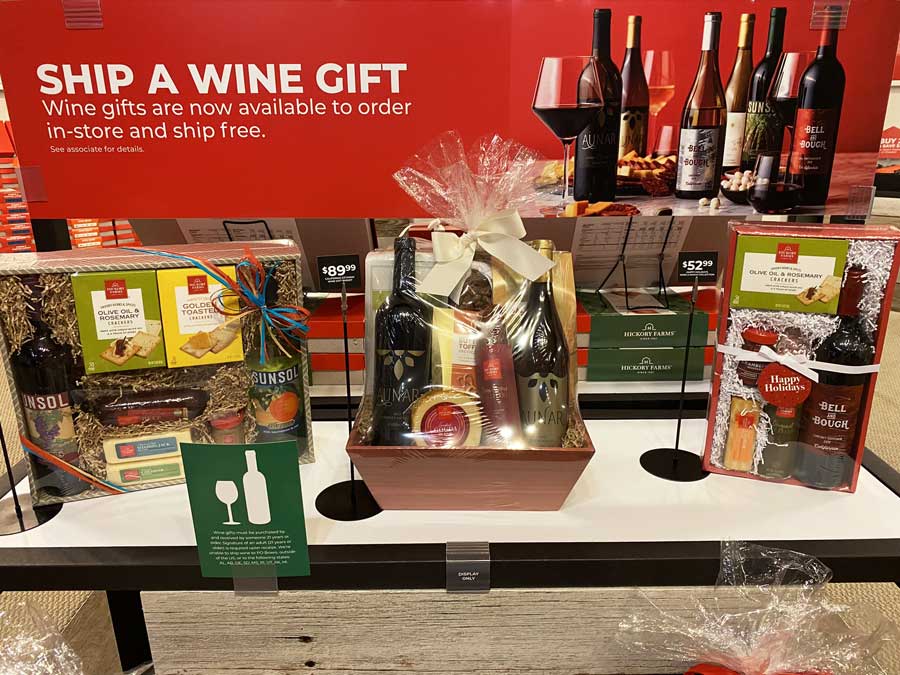 Hickory Farms wine gifts are available as well, and they include all the snacks and gourmet foods that go well with the wine, from cheese and sausage to nuts, chocolate truffles, popcorn and more.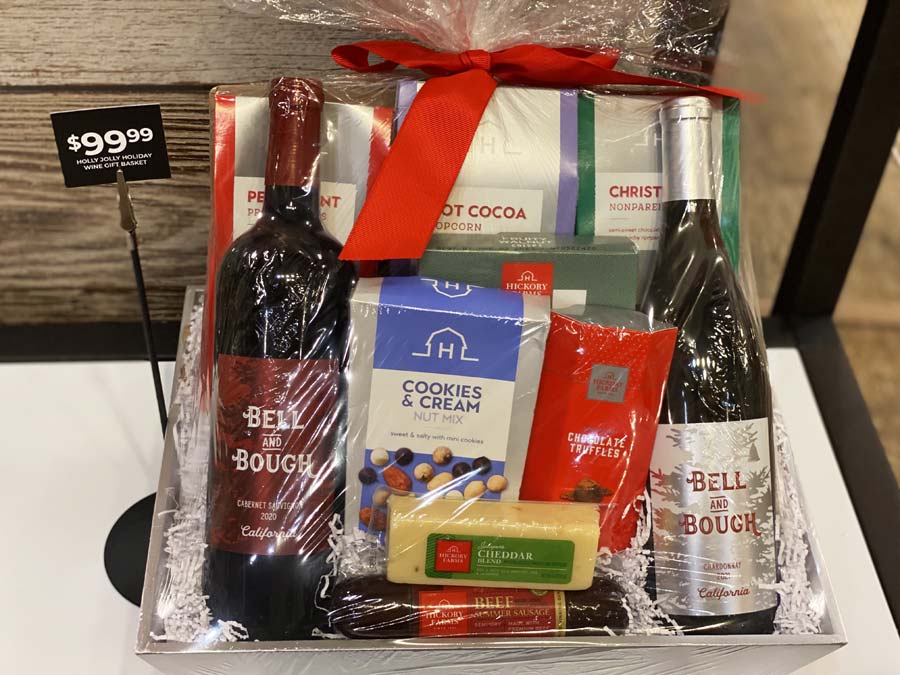 My favorite is Holly Jolly Holiday Wine Gift Basket ($99.99) that comes with red and white wine.Wine gifts purchased in store are also available for free shipping.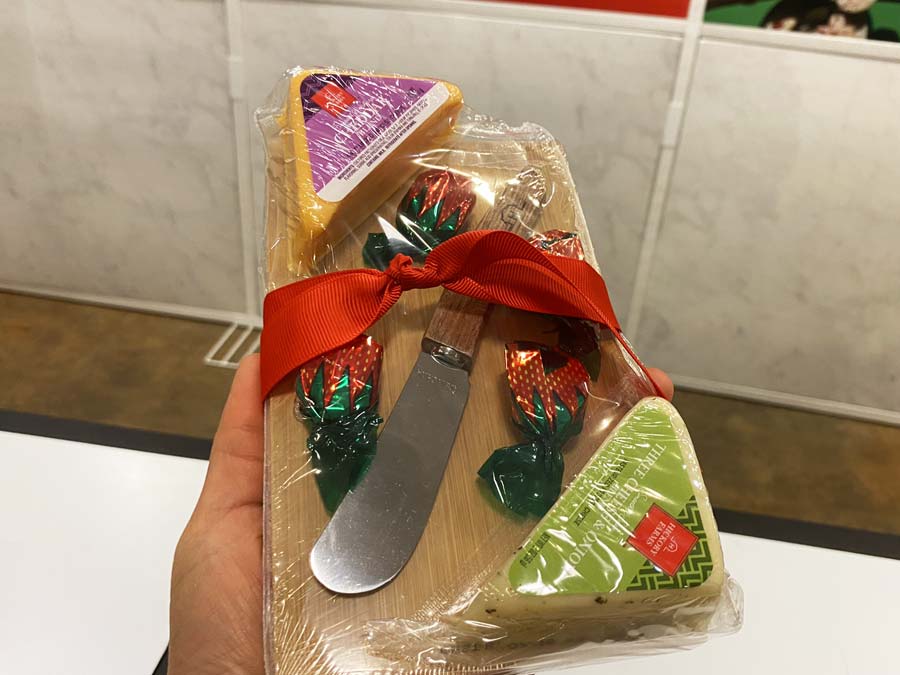 Not all Hickory Farms gifts are expensive. Gourmet cheese gifts have always been popular. You can find mini gift baskets like this new mini cheese sampler board, for example.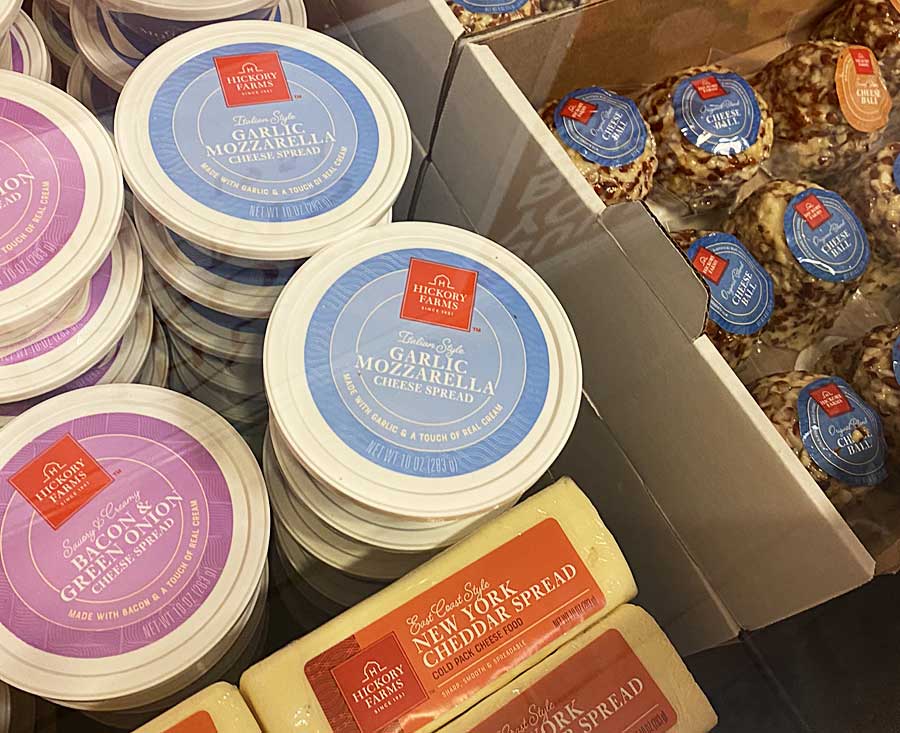 Cheese balls and spreads are even considered Fan Favorites, in other words all time popular hits.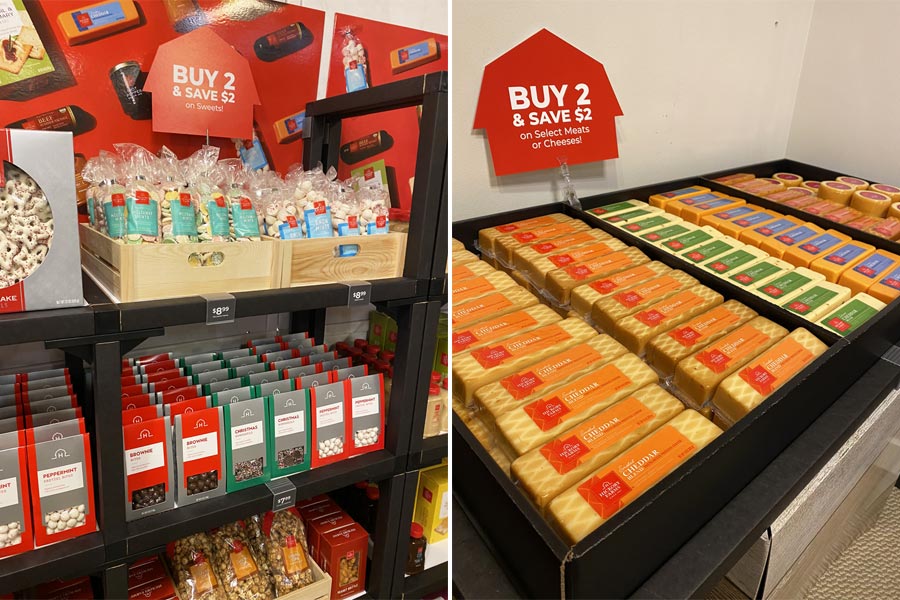 Shopping in store you can see several promotions. For example, you can save $2 when you buy 2 items of Meltaway Mints and Select Meats or Cheeses.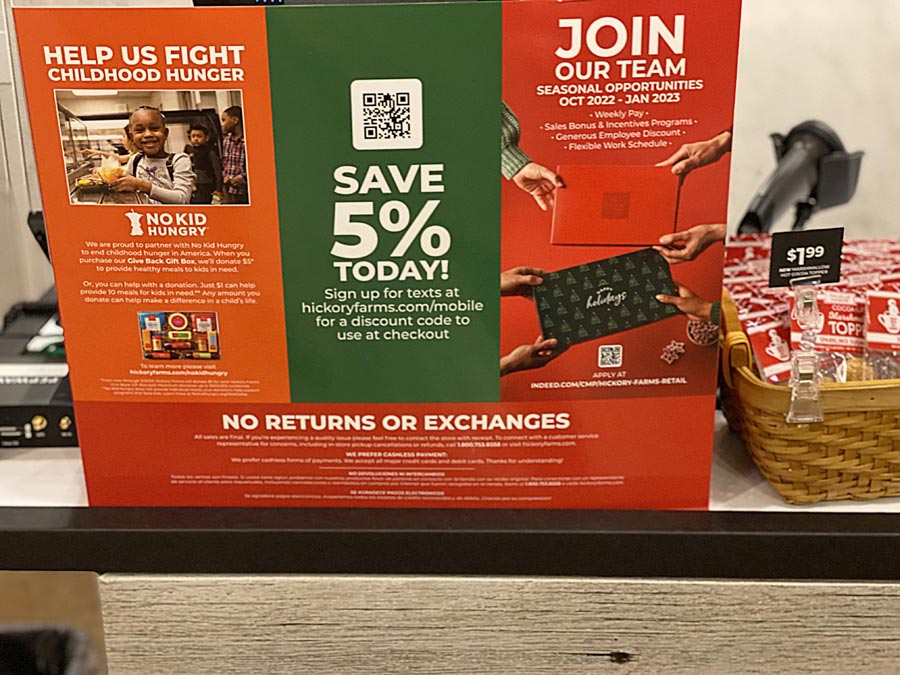 Or you can save 5% on your purchase at checkout if you sign up for texts at their website. I don't mind getting text messages, so I signed up and received Hickory Farms discount code.It was a bit unusual for me, because I usually use Hickory Farms Coupon when shopping online.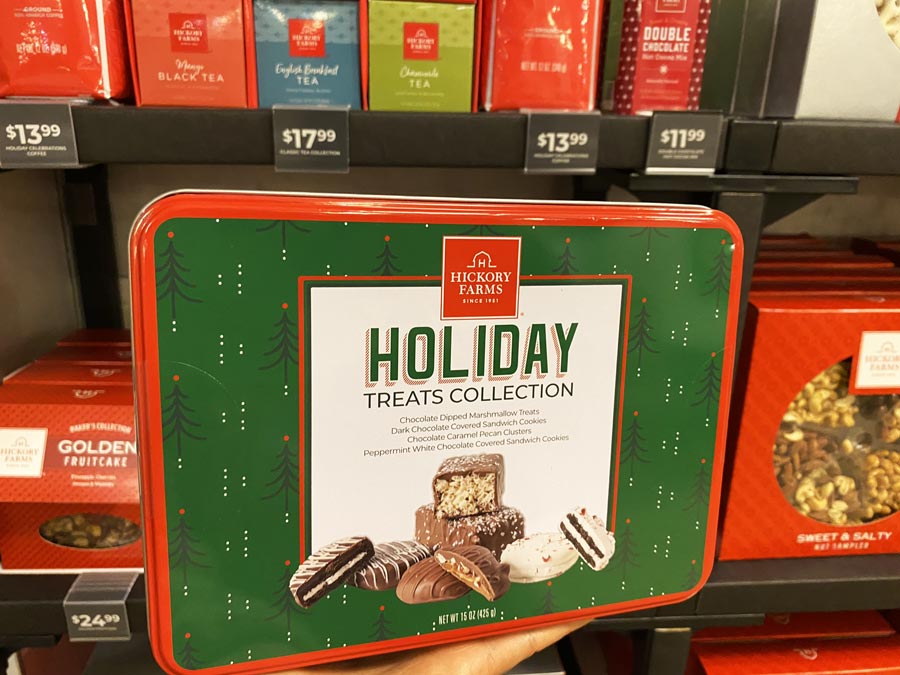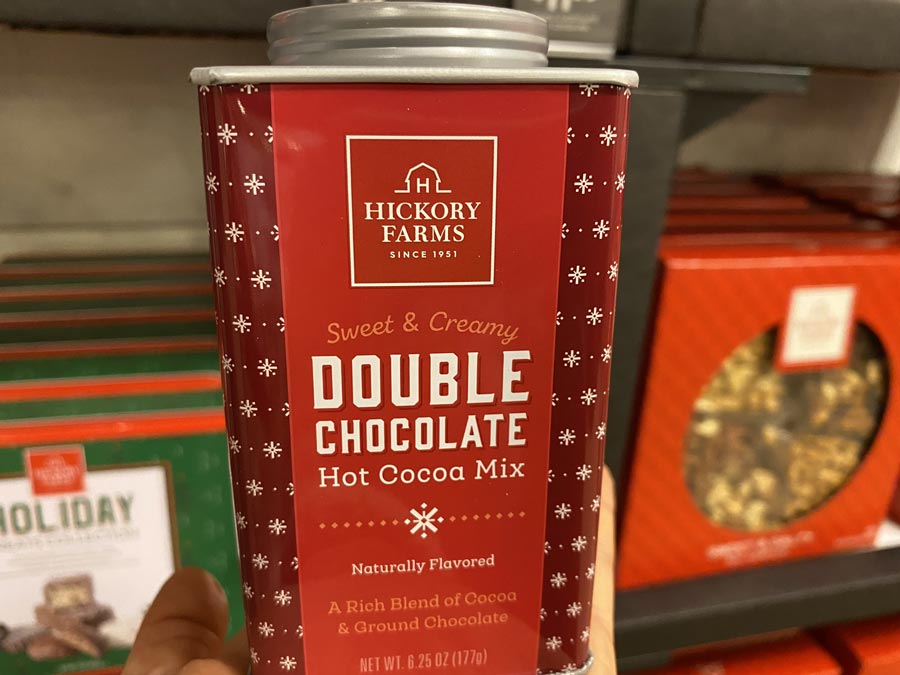 You see, my husband is a big gourmand and I often order different Hickory Farms treats to have with tea or hot cocoa. And since Hickory Farms gift baskets are available in store only before major holidays, I order his favorite Hickory Farms fruit cakes online. Of course, I like to save, so I first look for Hickory Farms Coupon to save on my purchase.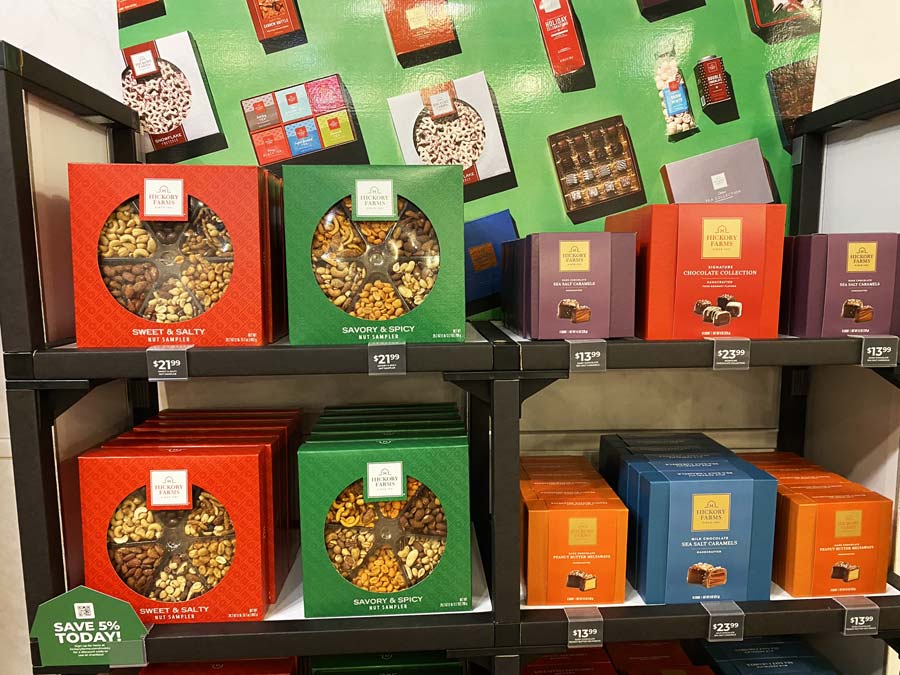 I also have my favorite Hickory Farms products. These are Sweet and Salty Nut Sampler. I order it from time to time and have them as small snacks to stay the pangs of hunger when I have to work late.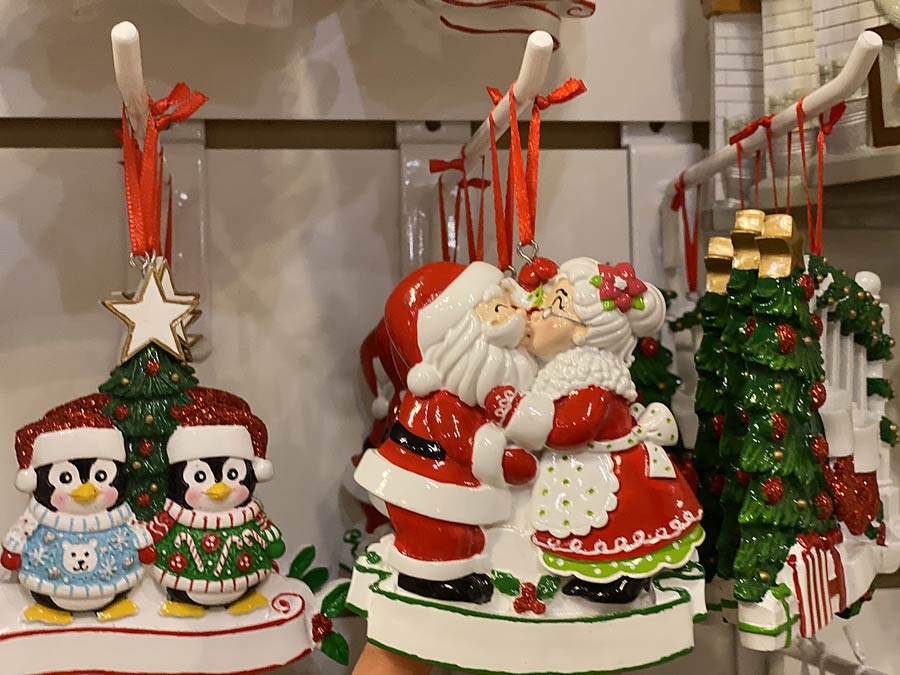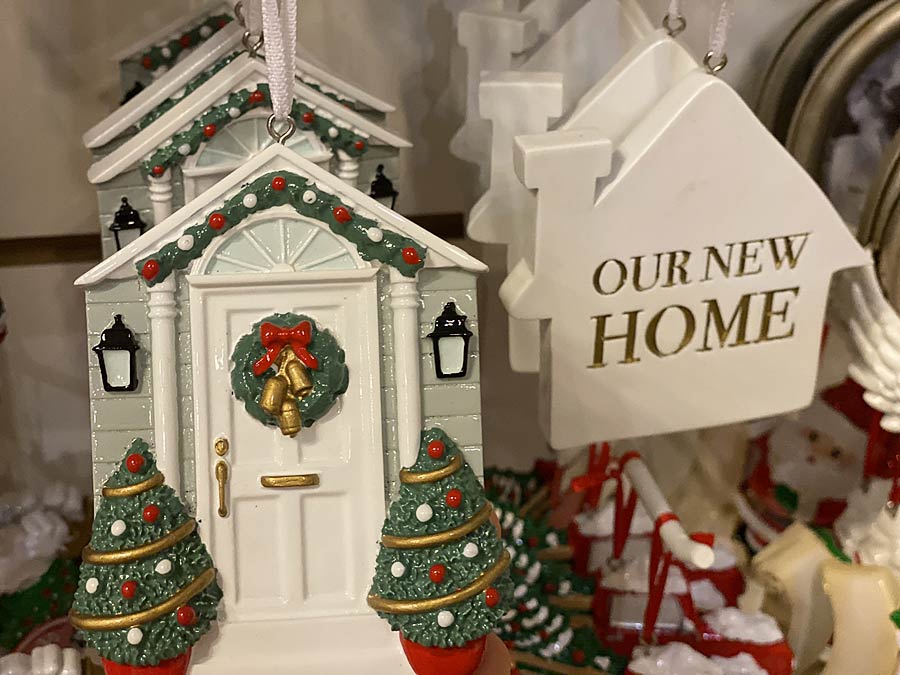 Not only delicious gift can you purchase at Hickory Farms store in Tustin, CA. To my surprise I saw there cute, personalized ornaments.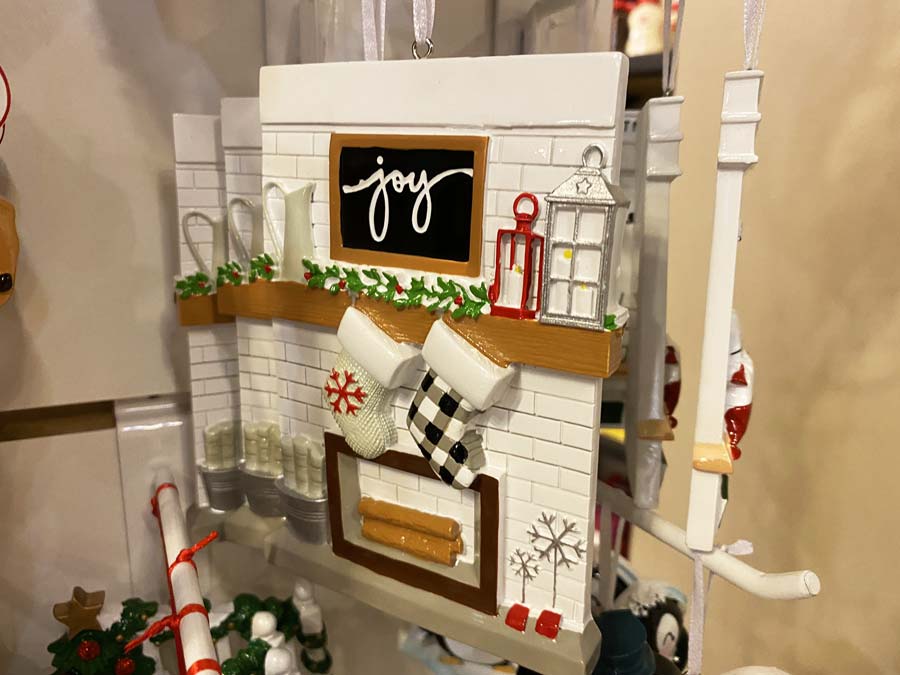 Believe it or not, I even saw the personalized ornaments I ordered at Personalization Mall.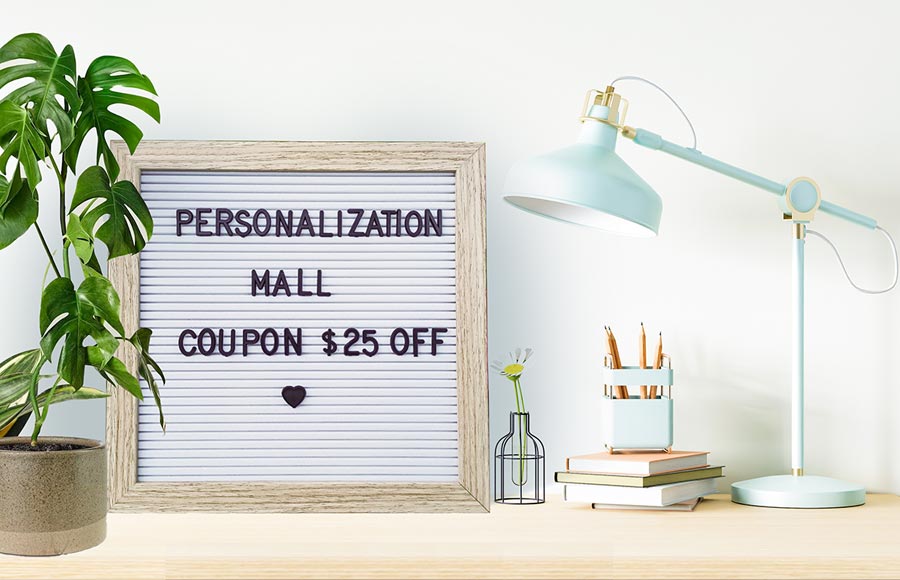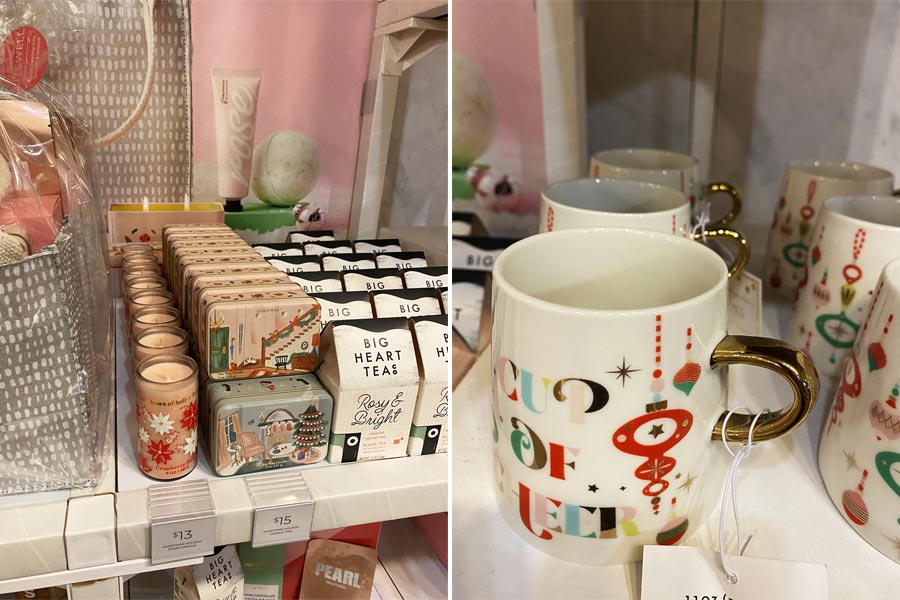 Also, next to personalized ornaments you can see a selection of beauty products, souvenirs like mugs and candles and some other small gifts. These are the products that people often buy together with delicious treats.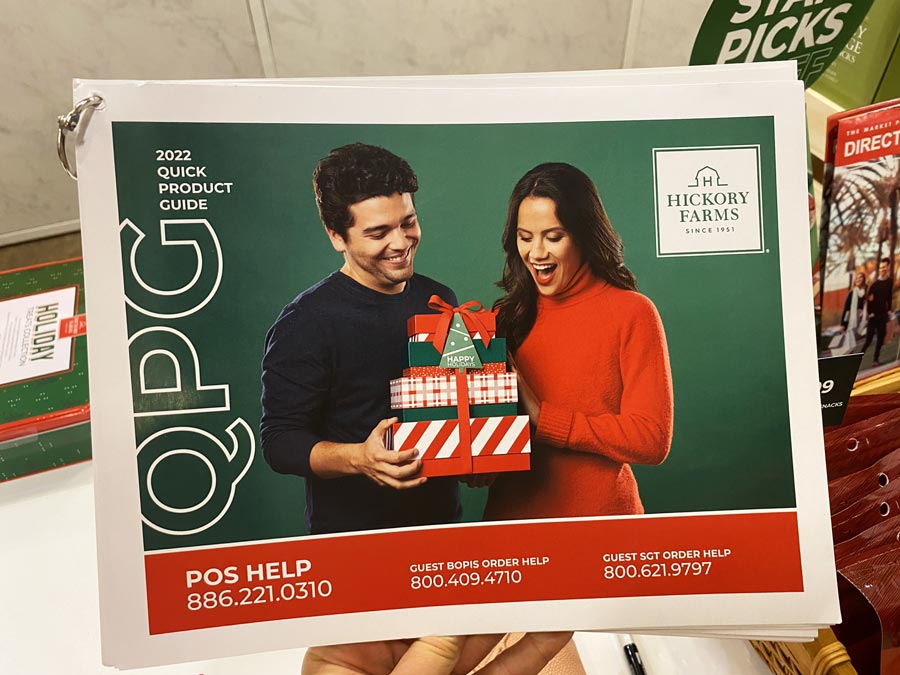 Christmas is round the corner and soon we are going to miss the time when we were getting ready for celebrating it. Enjoy your holidays with your loved ones savoring gourmet Hickory Farms treats you can buy in store and online.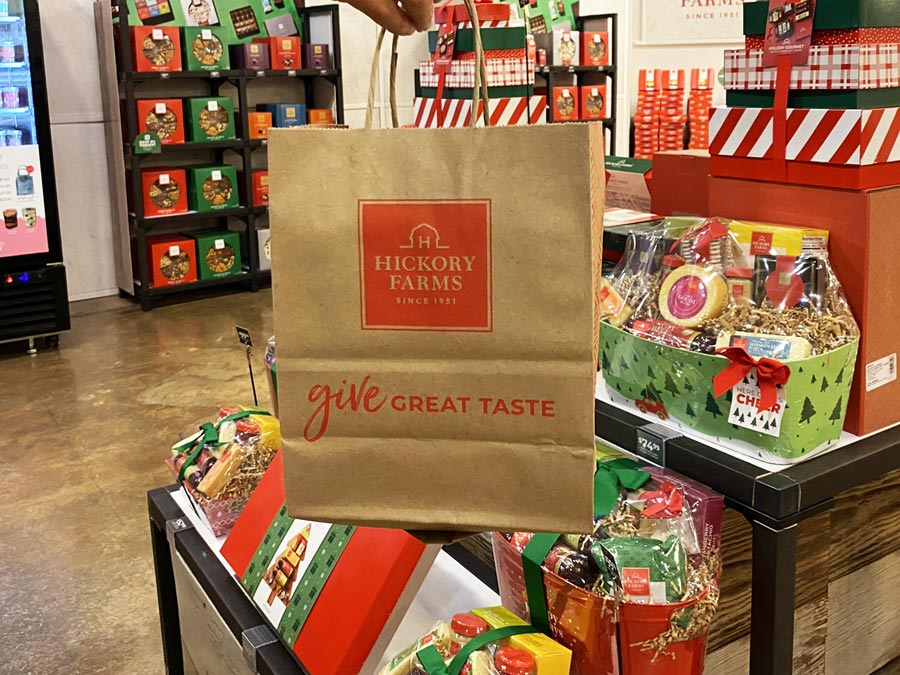 If you do prefer shopping in store now is the time to choose from the largest selection of Hickory Farms gift baskets and other products as well as get them shipped for free to your family and friends.