During my trip to Sedona, Arizona, I came across one-of-the-kind handmade dinnerware I couldn't take my eyes off. If you are looking for exclusive handmade gifts,consider getting unique mugsand dinnerware from Mara Stoneware.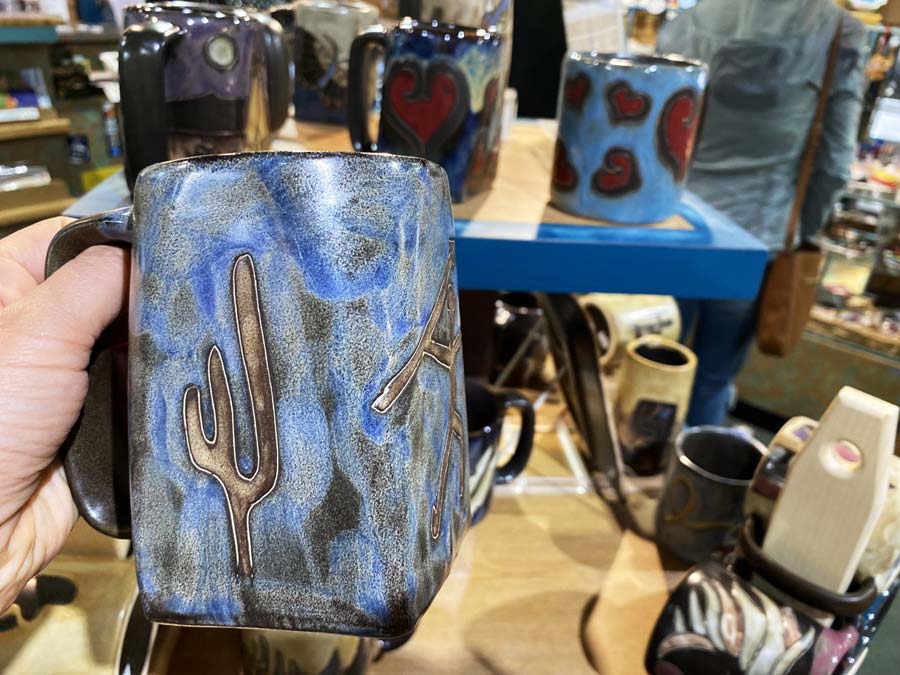 The artist creates unique designs, and each piece is unlike another one, because every stoneware items is handcrafted and handpainted, so some slight variations of color or design are possible.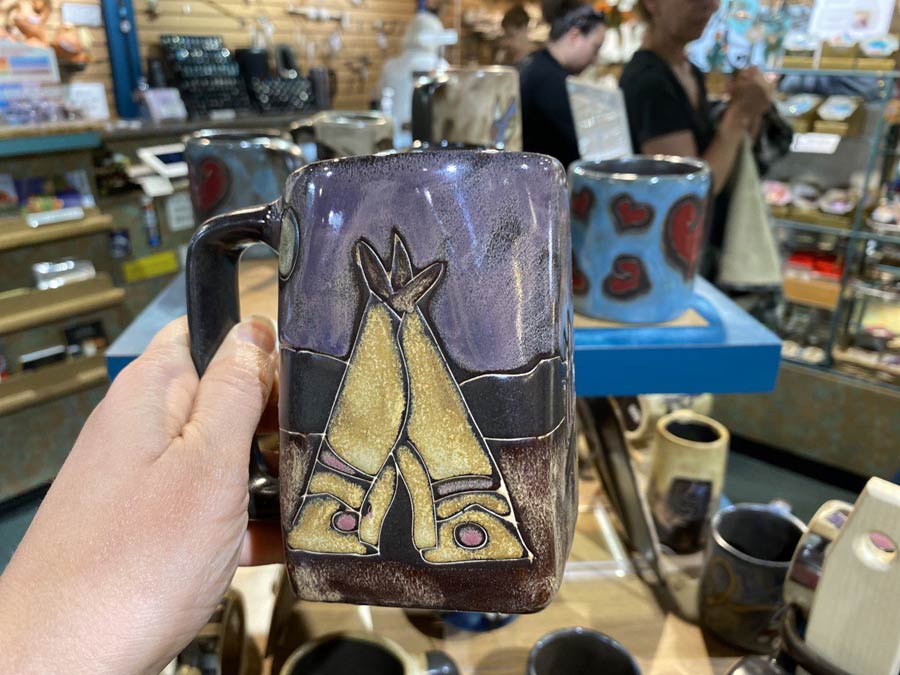 Since I was looking for heirloom quality dinnerware Mara Stoneware is exactly what I need. I like rustic design and earth colors. Simplistic style and basic geometric forms with three dimensional designs remind me about the times where people lived simple lives and were closer to nature. But even thought this dinnerware pieces look simple, the process of creating them is time consuming. To make such a durable stoneware each piece is fired at high temperatures several times, with lead-free glaze applied inside and out.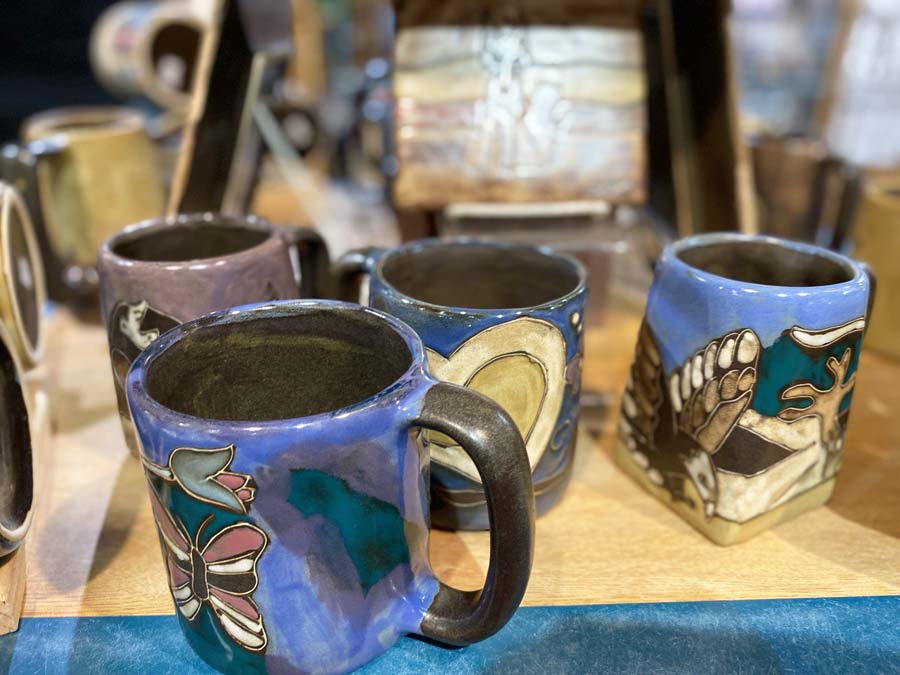 Even though the design is simplistic and looks as if made in the centuries long gone the dinnerware itself is quite modern. It means that it is safe to use it microwave oven and dishwasher.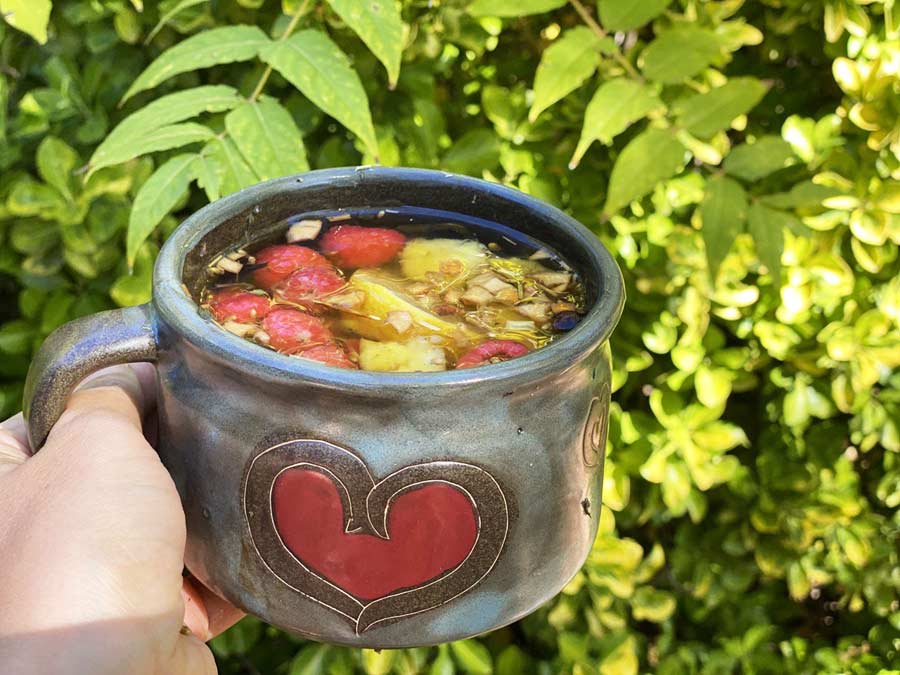 I bought this Mara Stoneware mug with the hearts and now can enjoy my morning herb tea in style. The mug is quite heavy, and you feel you hold genuine stuff, made of real natural material, not like those cheap China looking mugs, thin and lightweight, you will see in many stores these days. And even if you accidentally drop it on the floor, it is not likely to break at all, because of the complicated firing process and crafting technology used.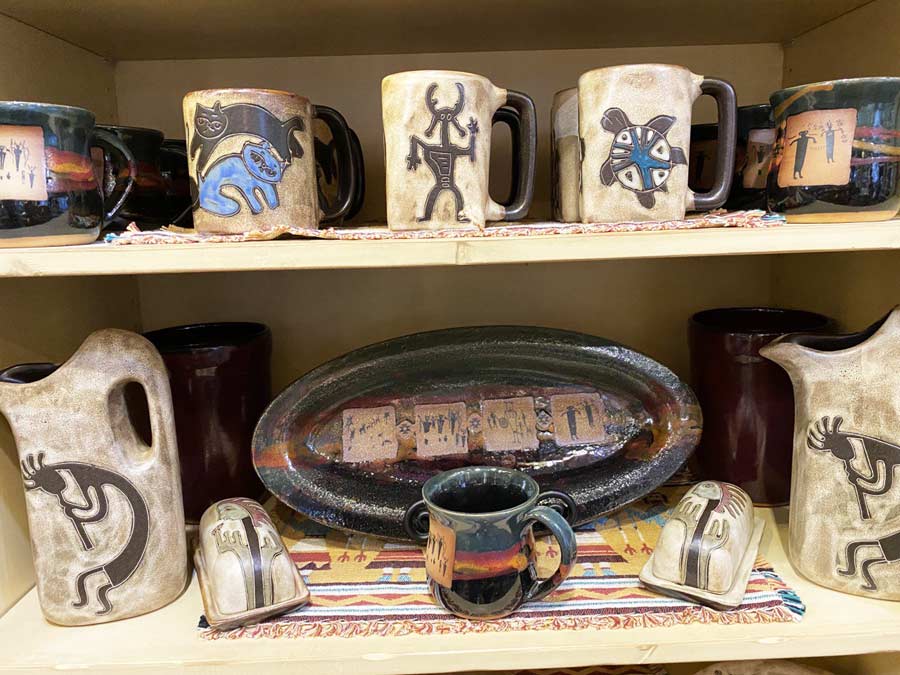 In fact, the designs are so unique that you are unlikely to find something similar elsewhere. Mara Stoneware celebrates Southwest roots and traditions, reviving images our ancestors painted on the rocks in the ancient times.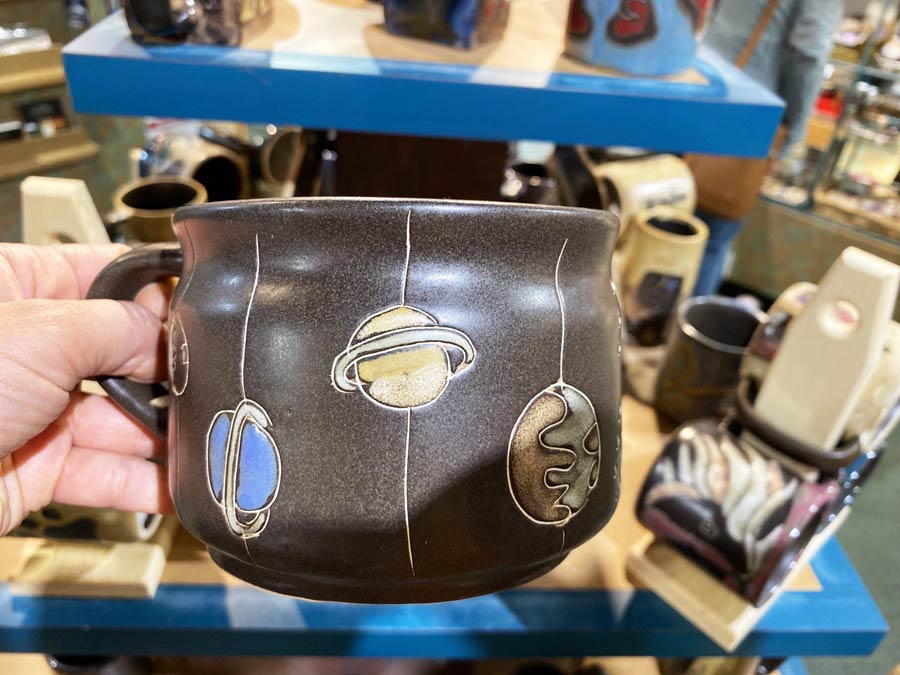 Mara Stoneware collection includes not only mugs, but also dinnerware sets, tea sets, jugs, trivets, serving platters and more. Hand painted designs include flowers, butterflies, animals and even stars and planets. The unique mug with planets which are similar to Saturn stands apart from the other stoneware from this collection.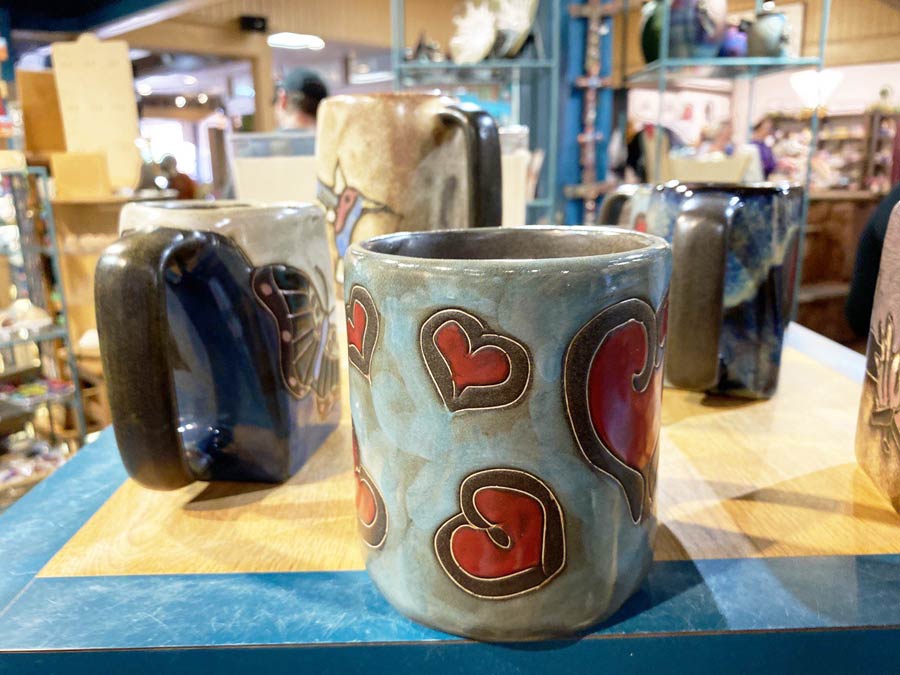 Mara Stoneware make a perfect gift for those who love simplistic design and hand made products of the highest quality. To be honest, I purchased several mugs, one for myself and another for my friend as a gift. But it's easy to get the whole collection of Mara Stoneware as the assortment of products is huge.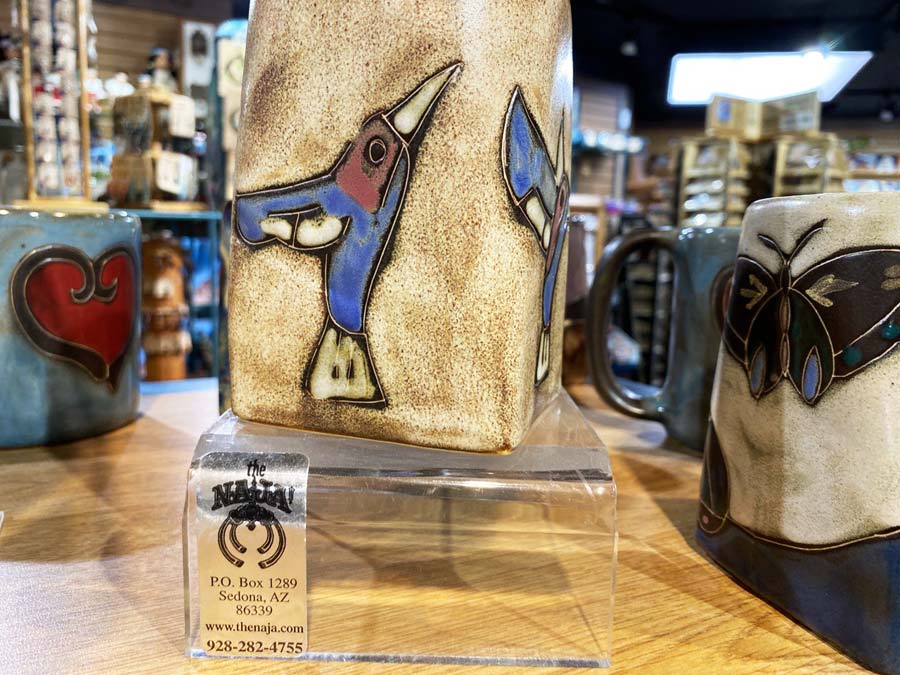 For me Mara Stoneware is a mix of functional design and art. Her realistic style of painting has much in common with abstraction due to the method of simplification she uses. If you are looking for some exclusive piece of art, consider getting one of her limited-edition vases. They are round shaped and feature romantic designs that for me personally are reminiscent of early Picasso works.