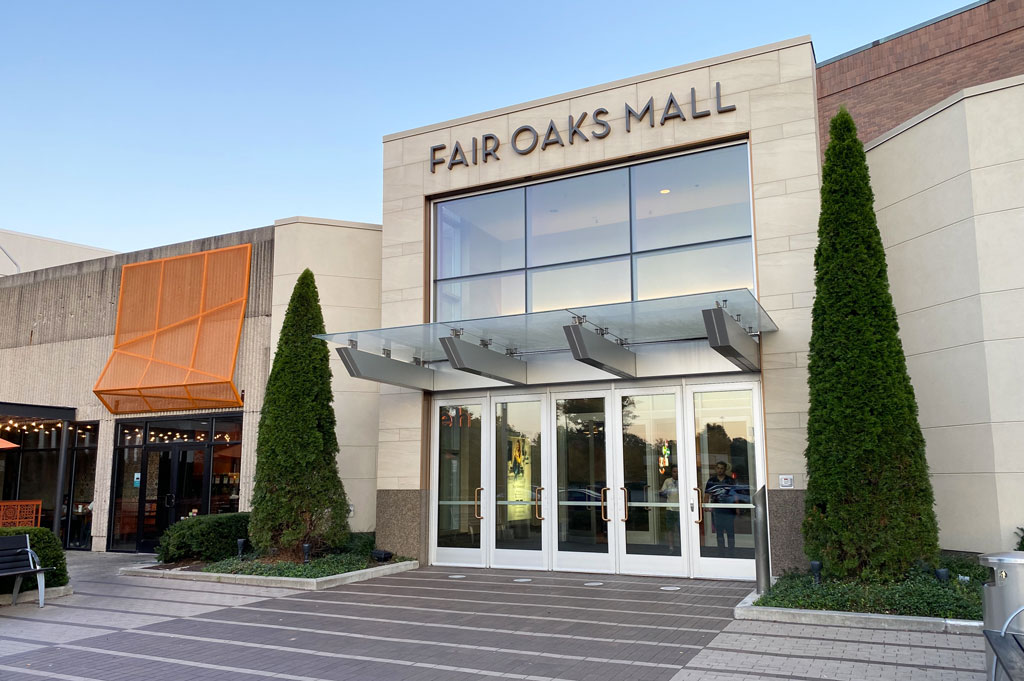 Most of the time I do shop online for personalized products and gifts. During lockdown I switched to online shopping and developed a habit of making all my purchases online. The only time I do shop in stores is when I travel. During the trip I enjoy walking around taking photos and visiting various stores. I try to bring souvenirs from my every trip for my close relatives or make some thoughtful gifts for my husband and kids if I travel alone. Recently while on vacation, I came across Things Remembered in Fairfax Mall. I had an awesome shopping experience there. I used to buy personalized gifts at Things Remembered online but shopping in store exceeded all my expectations.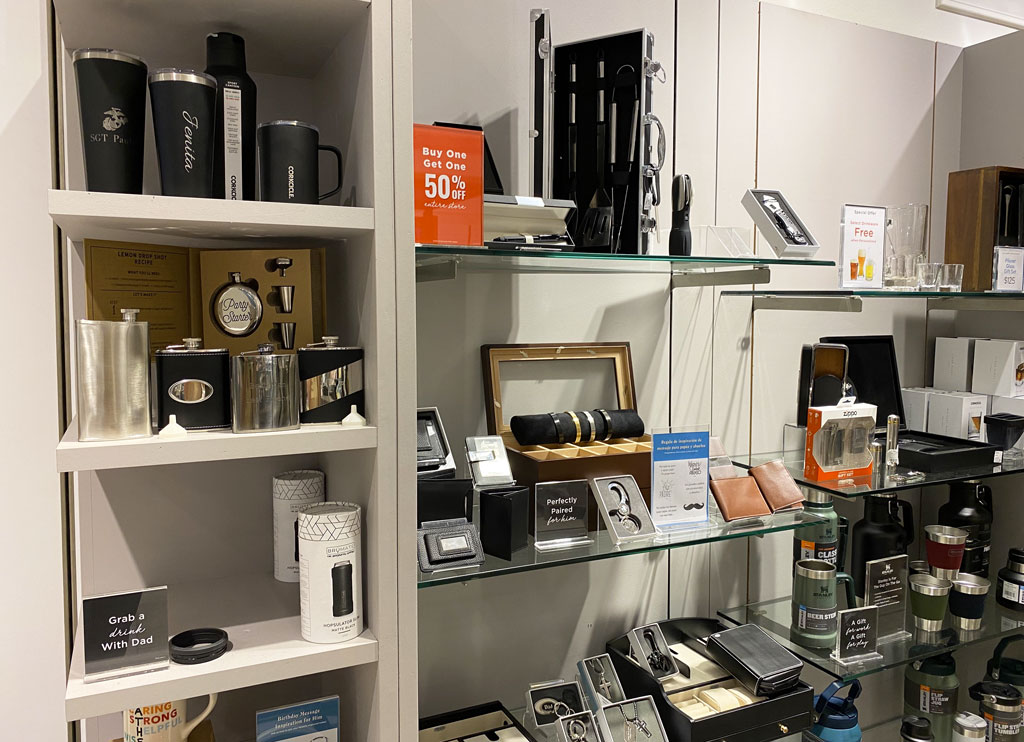 I decided to check out this store because I was looking for anniversary gift for my mom and dad. And right at the entrance I spotted a stand enquiring about love advice. I immediately thought that I might find the unique gift here and came in to look for one.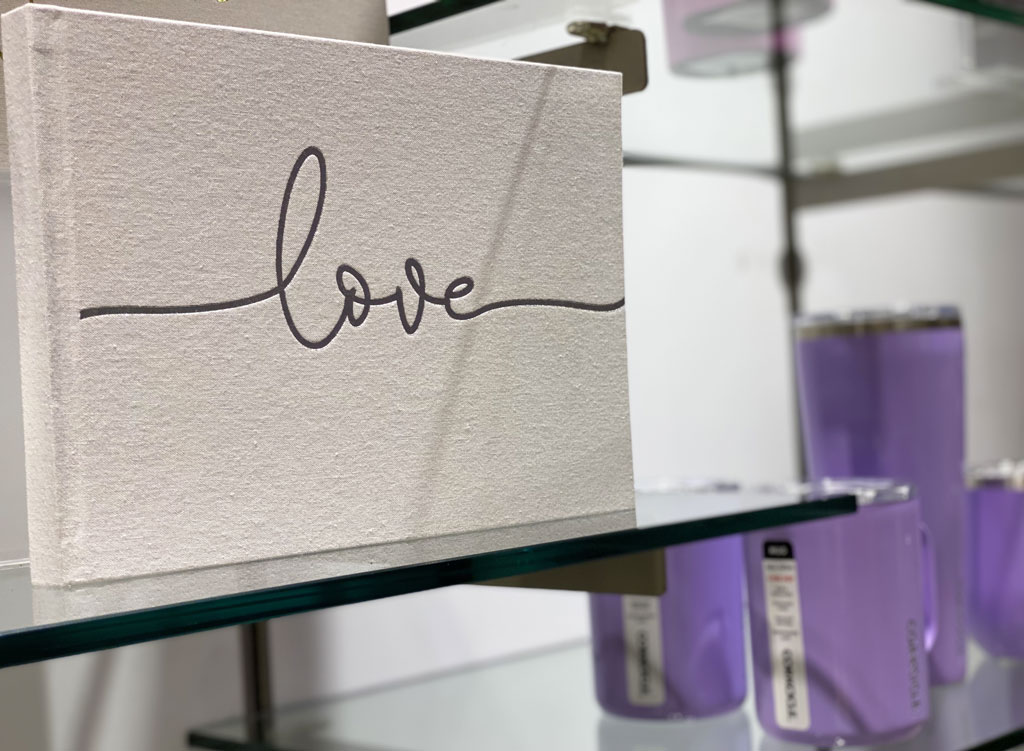 Right near the entrance door there was a stand with personalized gifts for her like necklaces, vases, photo frames, mugs, tumblers and more with the offer to Buy One Get One 50% Off. I was even thinking of buying something for me and for mom to save 50% on the second item but decided to postpone it until later.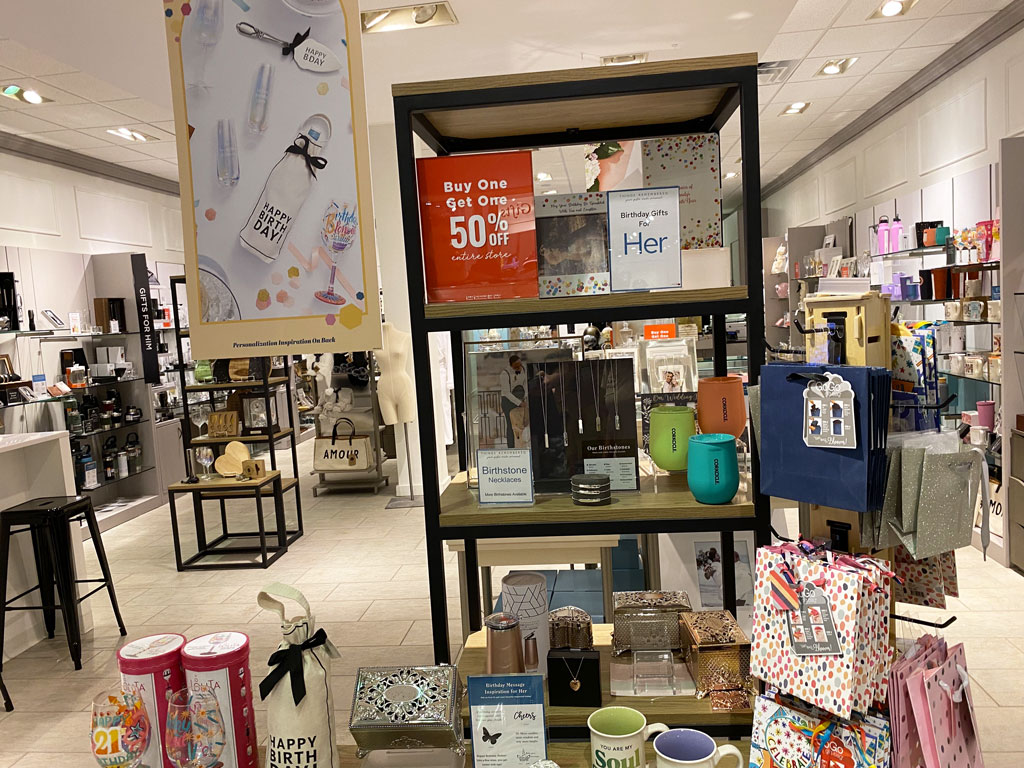 Opposite the stand there was something that I couldn't pass by: Personalization Bar! This is the place where real magic takes place every day. Here an ordinary item turns into a special symbol of your affection. The personalization tools available allow shoppers to customize the product of their choice and create the unique gift found nowhere else! Moreover, there are many tools businesses may use to advertise their products or services. Currently Things Remembered offer free business logo set up.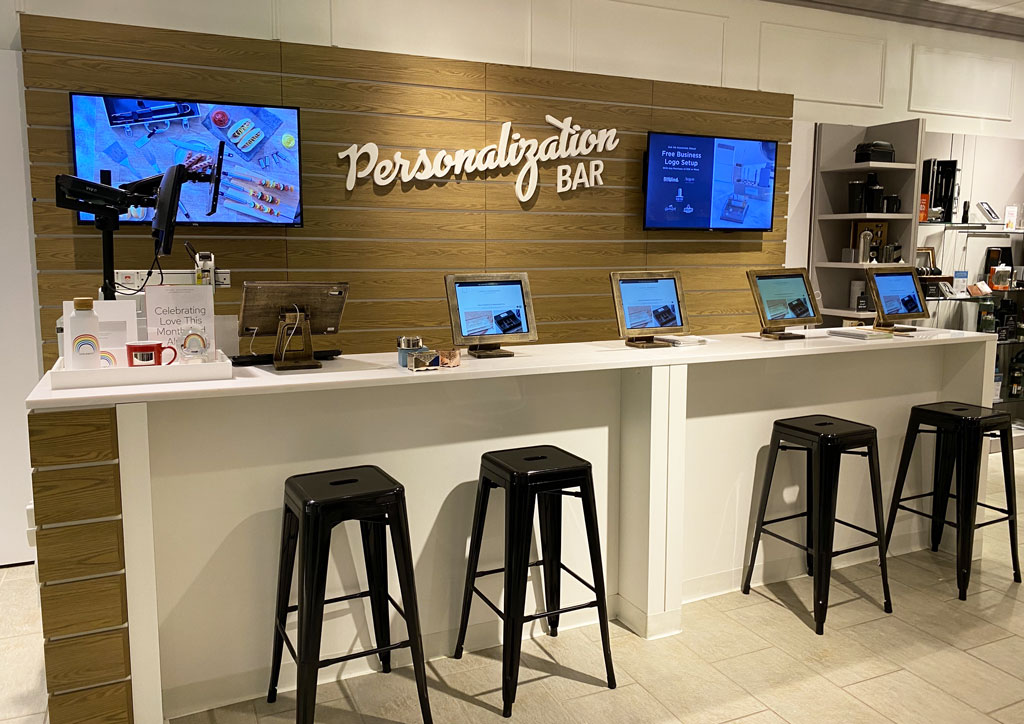 Another stand with Buy One Get One 50% OFF promo offer worth mentioning: glass balls, clocks and globes with engravings. There is a belief that it takes a lot of time to get your gift personalized and you need to look for inspirational quotes first and come up with the idea you would like to implement. In fact, you may have no idea what to present to the very special person in your life, but in store you are sure to find tons of ideas for your gift.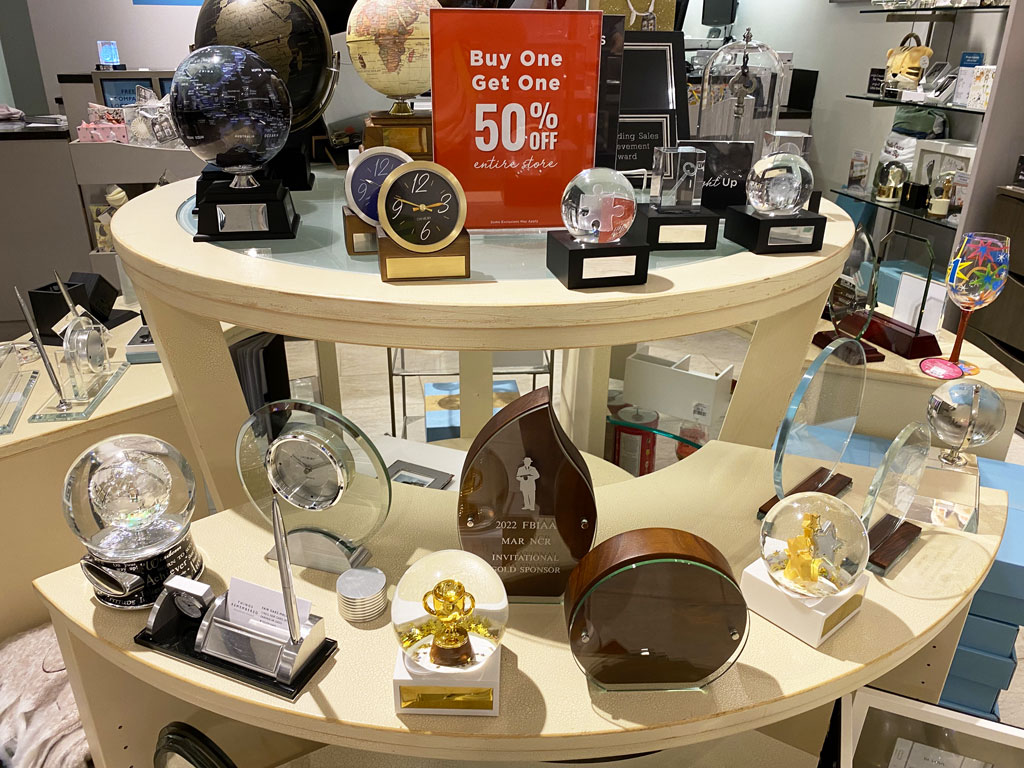 In addition, in the store you will find inspirational quotes for your gifts that will help you express you love and gratitude. Message inspiration ideas for mom/ grandma, dad/grandfather, along with ideas for home gifts, weddings, birthdays, anniversaries and more. An important fact: Things Remembered offers the same day personalization so if you have a last-minute gift idea it is not a problem, it will come to life the same day!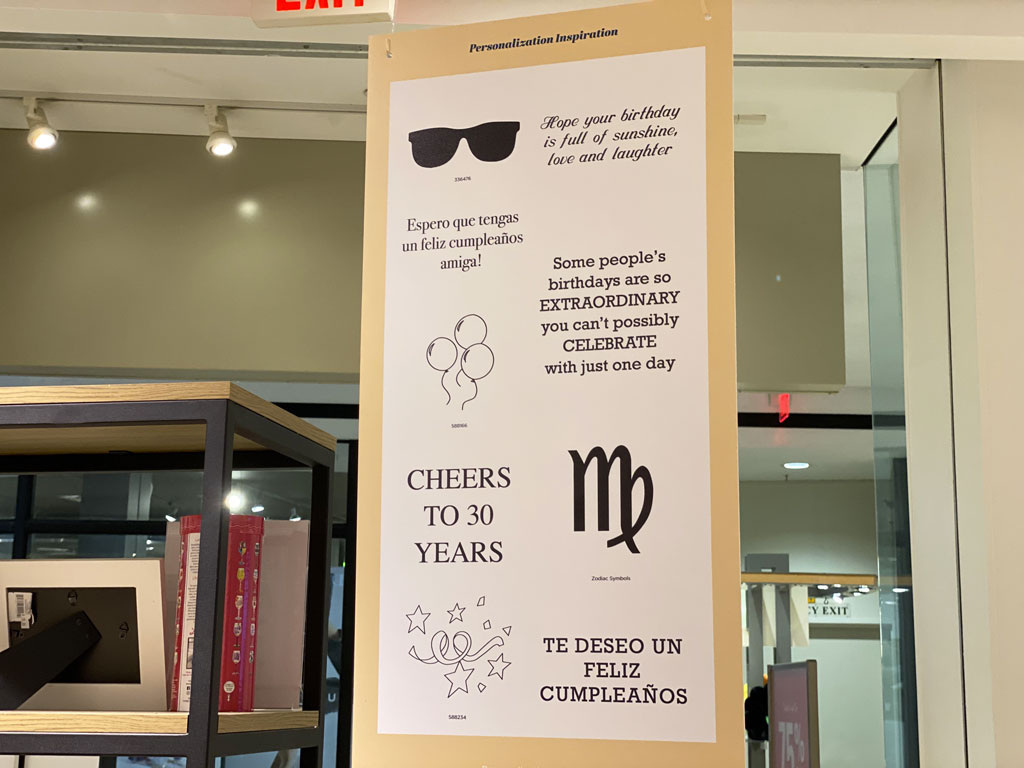 Walking around the store I noticed several freebies offered by Things Remembered. For example, they offer free custom wedding logo. You can use this custom logo to order personalized items you need for the wedding reception. A wide choice of wedding and anniversary gifts is impressive.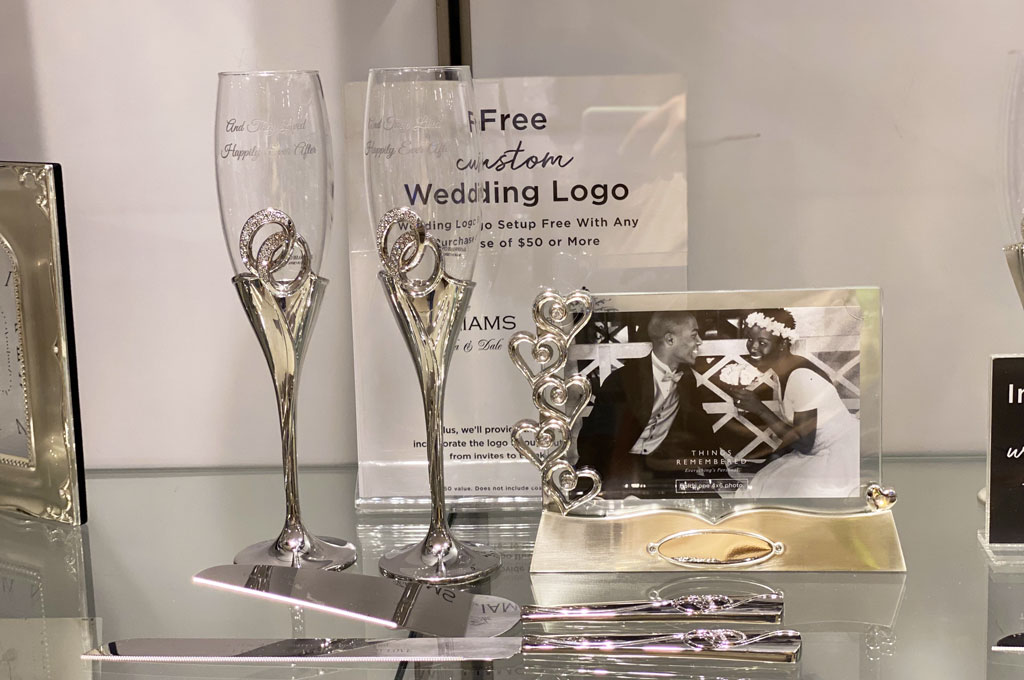 Here I did come up with a great anniversary gift idea: a set of engraved Luigi Bormioli glassware to commemorate the event. I hope my parents will like it.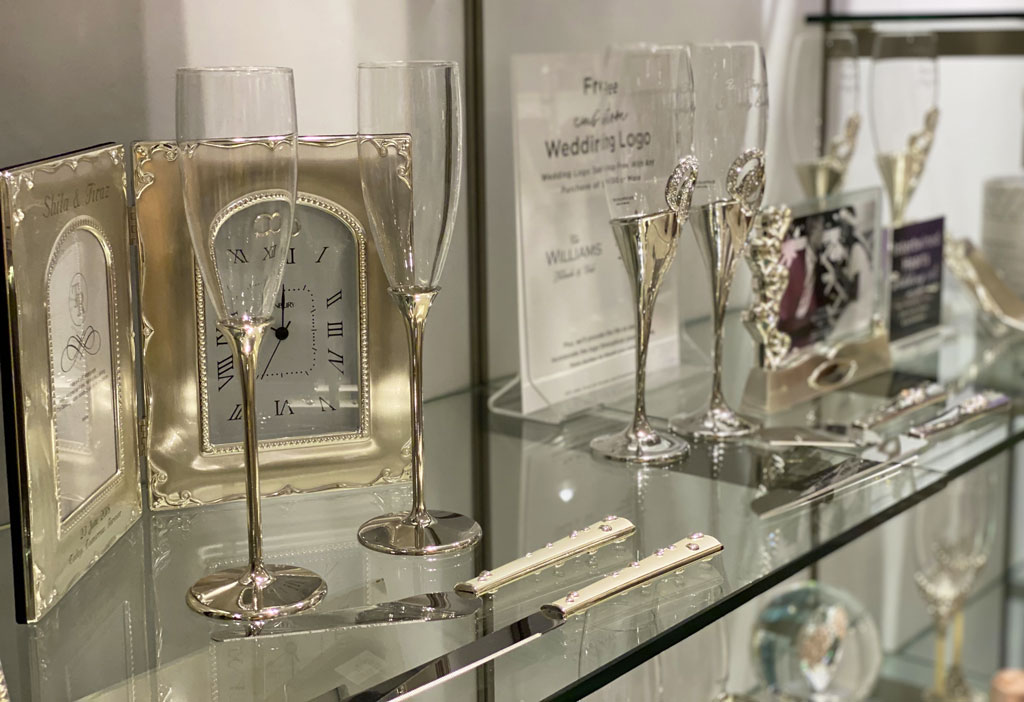 Baby gifts, spiritual gifts, gifts for her, gifts for him at Things Remembered you will find gifts for everyone in your gift list whatever your budget is. With sales reaching 75% OFF finding the perfect affordable gift is reality, not a dream.