My younger son is a big book lover. Even though he is only six a visit to Barnes and Nobles is the best reward for him. He loves reading short stories with colorful illustrations and sometimes even imagines his own stories. I am very happy that he has inherited my passion for books, and I do believe that reading helps develop thinking, imagination and memory.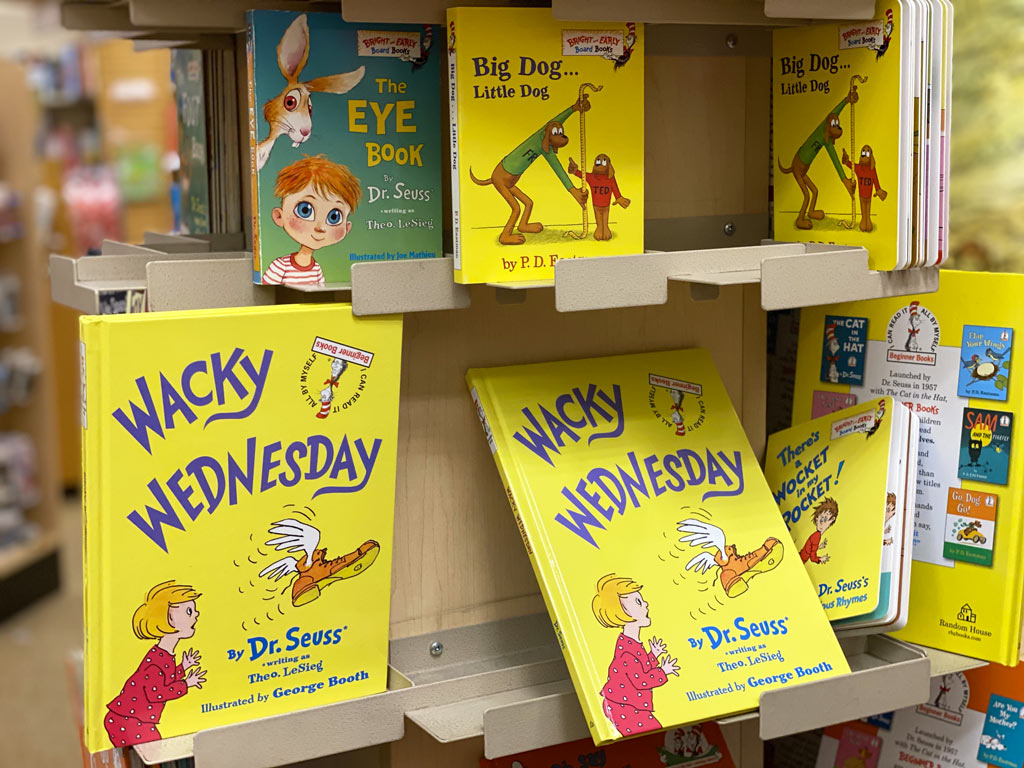 As Joseph Addison once said reading is to the mind what exercise is to the body. But every exercise requires special tools and reading the same books is no fun. So where to look for new inspiring resources that would motivate for new achievements? Since I am always looking for interesting books for young children, I will happily share with you where I get them.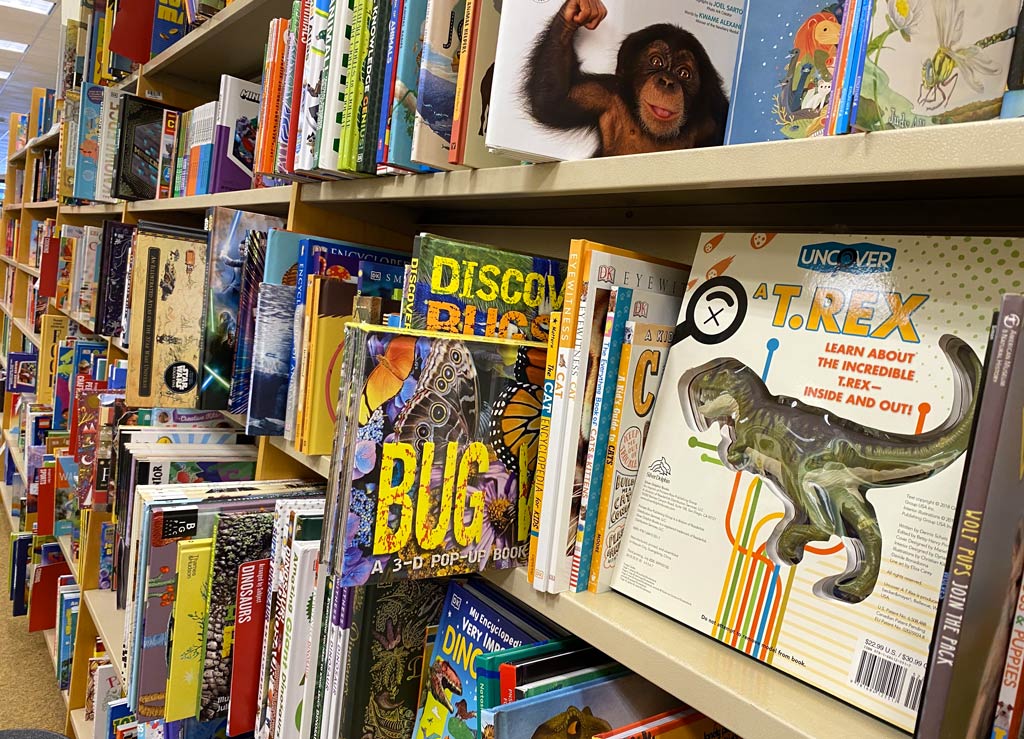 As I mentioned before the best store for us to get new books is Barnes & Nobles in Fashion Island. Our latest discovery and the biggest hit now is Put Me In the Story stand with personalized books. The books on the stand are bright, colorful and just perfect for beginner readers.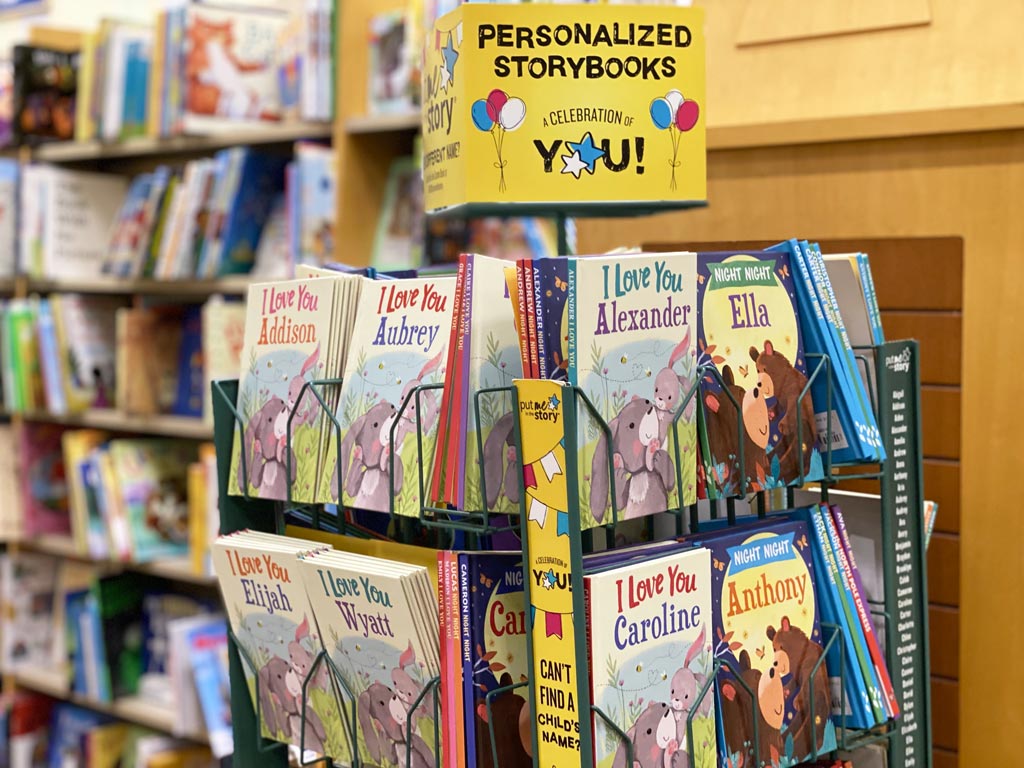 Any kid would love to get the book addressed exclusively for him, as if the author wrote the story right for you. It makes my son feel really special. Barnes & Nobles has a big selection of personalized books with the most popular names.
Didn't find your child's name on the books exhibited in the store? Don't worry, you can order personalized book with your kid's name on their website. Luckily, during our last visit to Barnes & Nobles we spotted the book with his name, James, and grabbed it with pleasure. Now he asks me for more!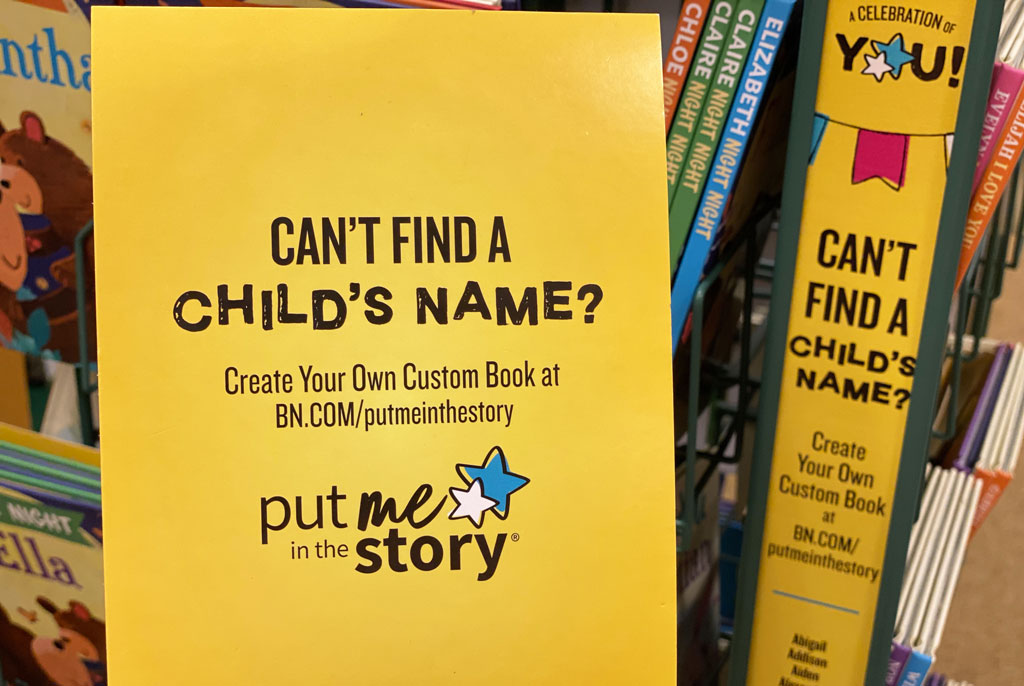 James got so interested in personalized books that I started looking for more places where I could get them. I searched online and found Wonderbly where they offer personalized books too. Not only will they send you a book with your child's name on the book cover, but they will also make your child one of the book characters. It's awesome to get such unique custom gift. The cost of Wonderbly personalized book ranges from $5.99 to $29.99, and it depends on the format of your story. Other personalized options offered by Wonderbly include creating birthday books, books for babies, Mother's Day books and more.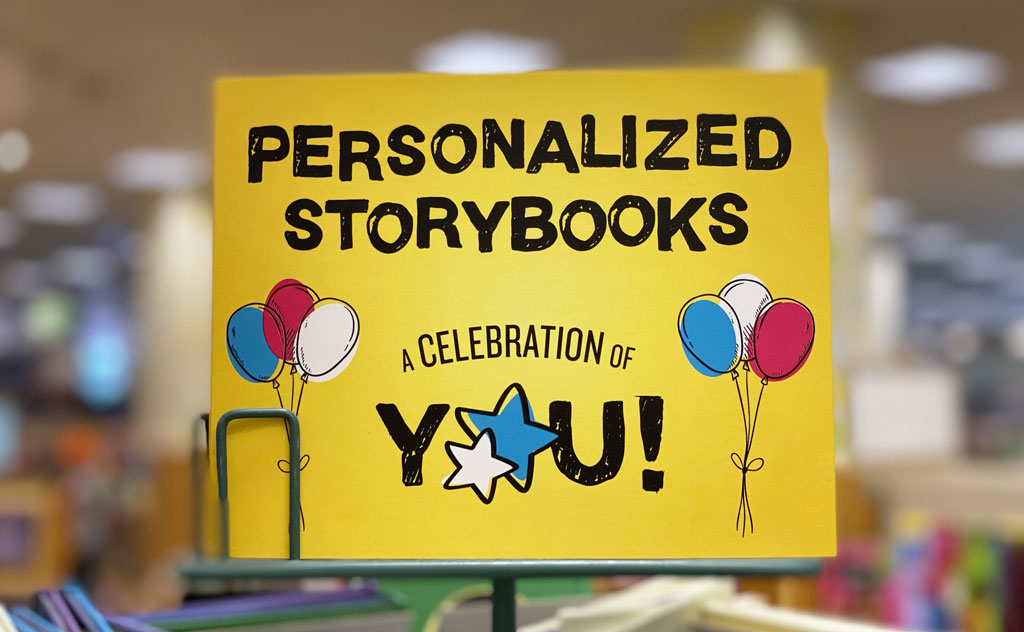 Another online store which is one of my favorites is Personalization Mall. I often buy personalized products there and recently, after my son got into personalized books, I checked their Gifts for Kids section and fortunately found them there. Personalization Mall offers a nice selection of personalized books for kids, including my son's favorite series Curious George and Pete the Cat. These are the series of books with interesting plot, filled with exciting adventures and colorful illustrations.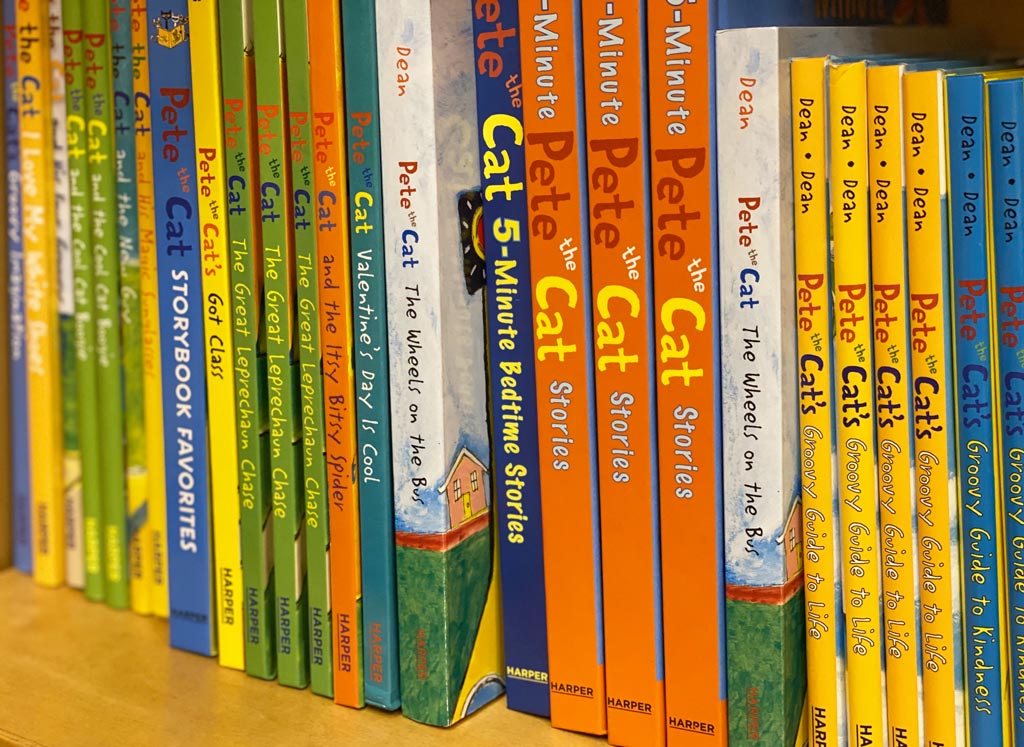 The books keep my son interested in reading and he asks me to purchase more books for him to read. So, I am always on the lookout for Personalization Mall coupon codes so I could get a discount and save on my order. I apply the coupon code at the checkout to get the price reduction and sometimes can save up to 30% on my purchase at Personalization Mall.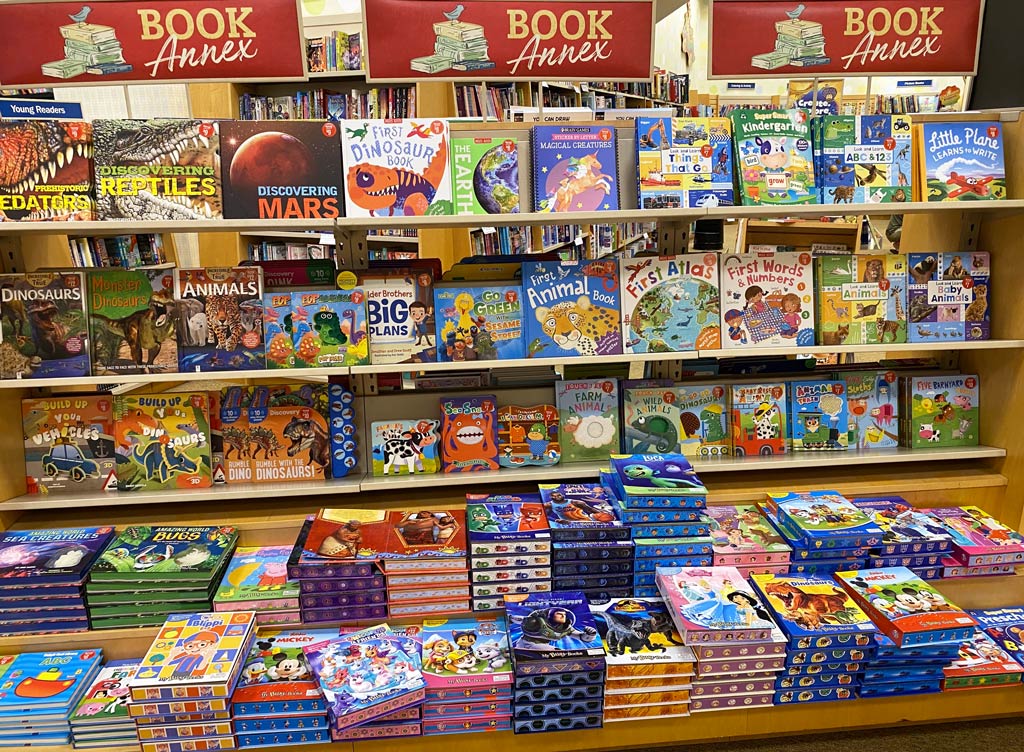 Of, course, buying many books is not cheap, but I think it is a good investment in the child's education and it helps keep him interested in reading. With so many gadgets and computer games which are a big distraction from studying it's nice to keep the child's attention focused on old school activities that engage thinking. Now, we have amassed a considerable collection of books, including personalized books and my son is proud to showcase them on his bookshelves. I hope that reading will become his lifelong passion and I do my best to encourage him with that.