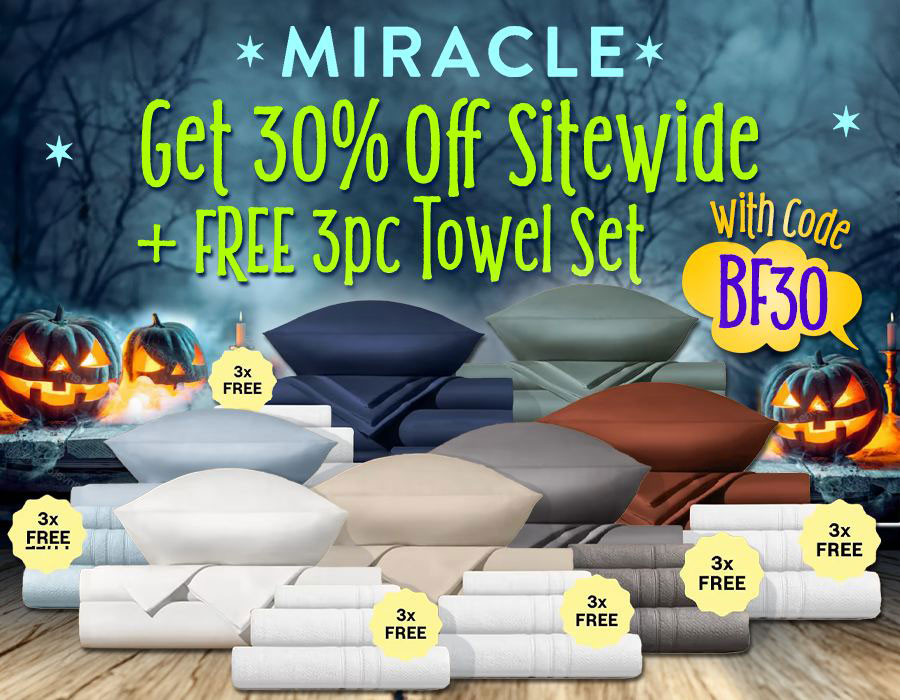 Your bed and bathroom may be harboring more bacteria and microbes than you'd like to think about. While it's recommended to wash your bedding and towels every two to three days to keep these microscopic invaders in check, not many of us have the time or inclination to do so. As a result, bacteria continue to thrive, often unnoticed, until unpleasant odors, skin problems, or worse issues arise.
What is antibacterial bedding?
Well, antimicrobial bedding possesses a unique technology that remains active 24/7, helping to maintain cleanliness and freshness between washes. This contributes to an integrated approach to cleanliness, especially for high-quality protected materials. With reduced bacterial growth, stains, and odors, Miracle Brand provides bedding and towels that incorporate antimicrobial silver, a potent bacteria-fighting agent seamlessly integrated into the fabric. This feature minimizes the necessity for frequent laundering.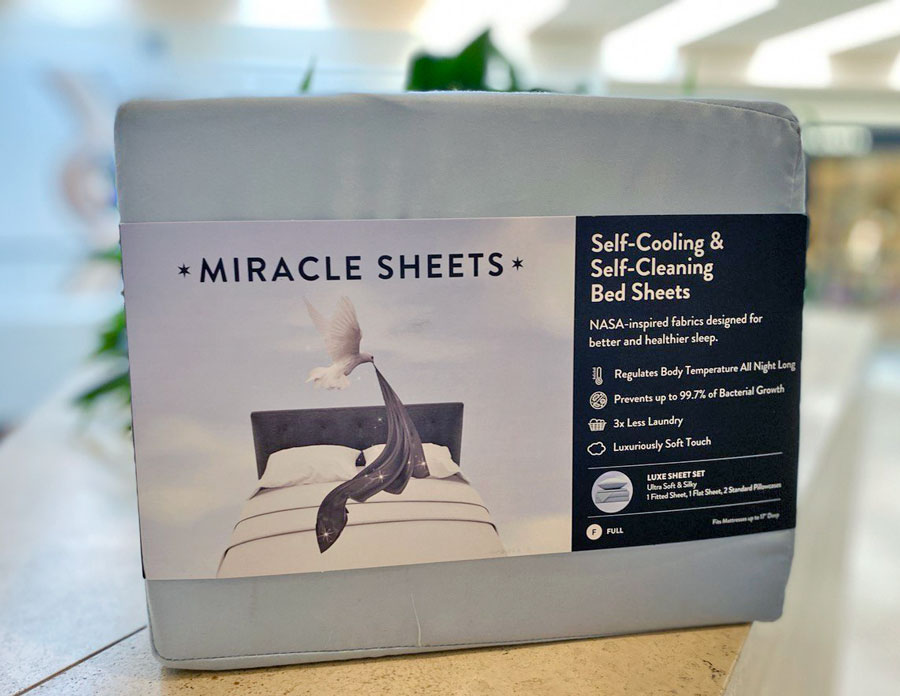 Are Miracle Sheets eco friendly?
Absolutely. When it comes to production, Miracle Brand is highly environmentally conscious. The manufacturing of Miracle Sheets adheres to eco-friendly practices that reduce waste and conserve valuable resources. Additionally, the incorporation of antibacterial silver helps decrease the frequency of washing, resulting in water conservation.
The Magic of Antimicrobial Silver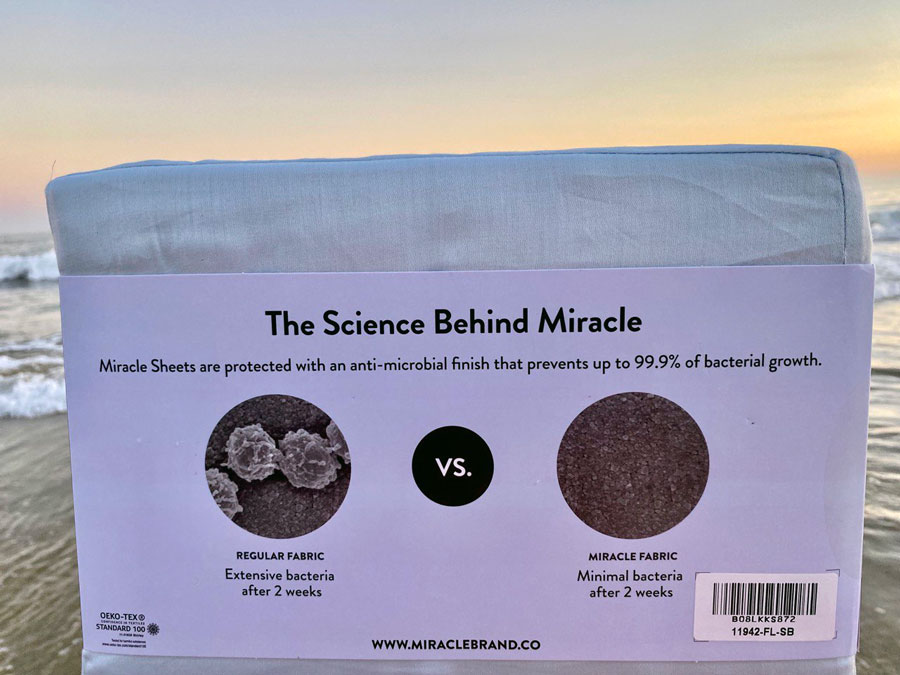 In essence, antimicrobial silver inhibits the reproduction of bacteria. Miracle Brand's products remain remarkably clean even two weeks after their last wash. You'll find that you can launder Miracle Brand items three times less often than traditional silver-free alternatives. These innovative products practically clean themselves.
Two-Pack Pillow Cases for a Fresher Night's Sleep
Imagine resting your face on a pillowcase infested with bacteria and microbes every night. With Miracle Brand's pillowcases, you can avoid this discomfort and experience exceptional softness. For just $49, you can purchase a set of two pillowcases that not only minimize bacterial presence but also remain comfortably cool throughout the night.
Extra Luxe Miracle Sheets Set for Supreme Comfort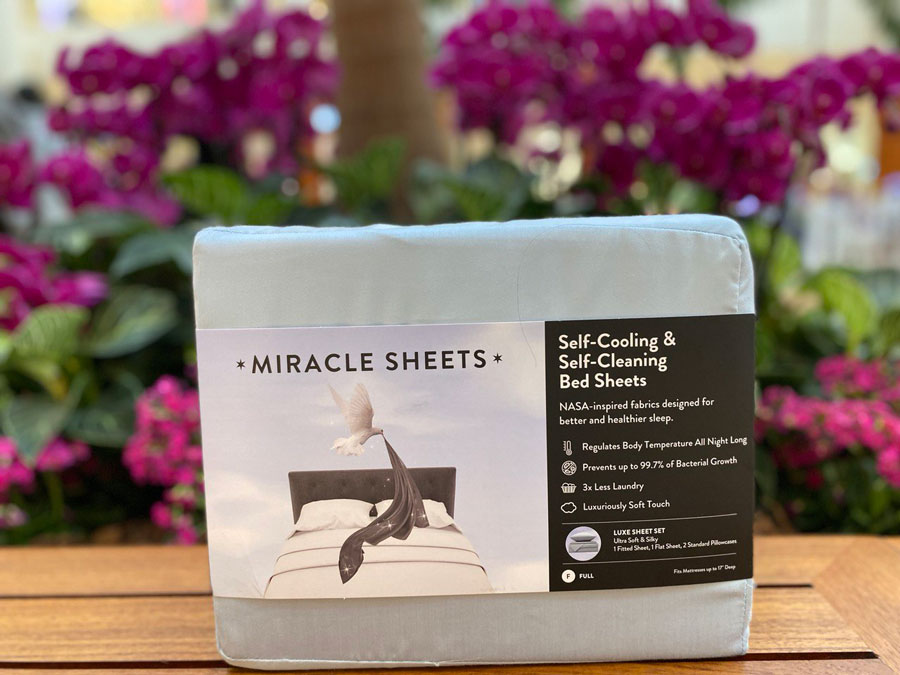 If you demand the utmost comfort, the Extra Luxe Miracle Sheets Set is tailor-made for your bed. Crafted from luxurious Supima cotton, one of the softest and most comfortable cotton varieties available, these sheets and pillowcases are as clean and cool as any other Miracle Brand products. Elevate your sleeping experience with this set, priced at only $169.
The Miracle Comforter for a Fluffier, Cooler Sleep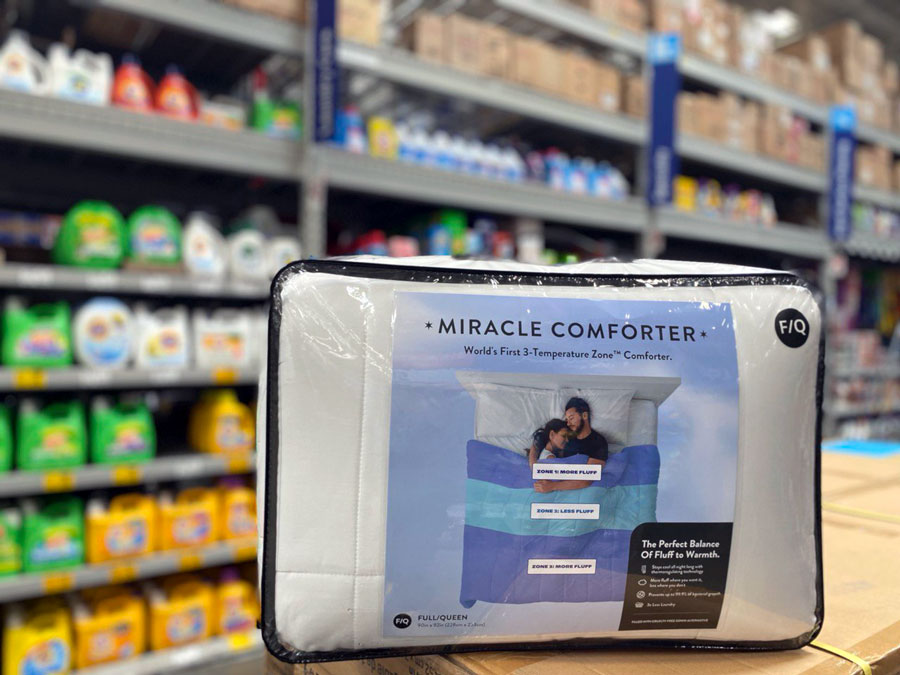 Designed to prevent 99.9 percent of bacterial growth, the Miracle Comforter revolutionizes your sleep. Not only does it keep bacteria at bay, but it's also an exceptionally cool and breathable comforter. This all-natural, 100-percent vegan, and hypoallergenic marvel can be yours for just $189.
Complete Your Transformation with the Miracle Towel Set
After addressing your bedroom, it's time to tackle your bathroom. What is an antimicrobial towel? How does antimicrobial fabric work? Well, the secret behind antimicrobial linens, such as towels and curtains, lies in their ability to hinder the transmission of diseases. This is achieved through the inclusion of silver threads, which are thinner than a human hair, meticulously woven into every individual piece. The Miracle Towel Set includes two Bath Towels, two Hand Towels, and two Washcloths, all available at $99 – a 30% discount compared to buying them individually.
In conclusion, Miracle Brand presents a compelling solution to the issue of bacterial buildup in our everyday essentials. With their innovative use of antimicrobial silver and eco-friendly practices, they offer not only cleaner and fresher bedding and towels but also contribute to resource conservation. The 30-day risk-free trial provides an excellent opportunity to experience the benefits firsthand. So, why not take advantage of the 30% discount and a free 3-piece towel set with free shipping? Unless you have a deep attachment to the bacteria in your home, it's time to make the switch to Miracle Brand and embrace cleaner, more comfortable living.