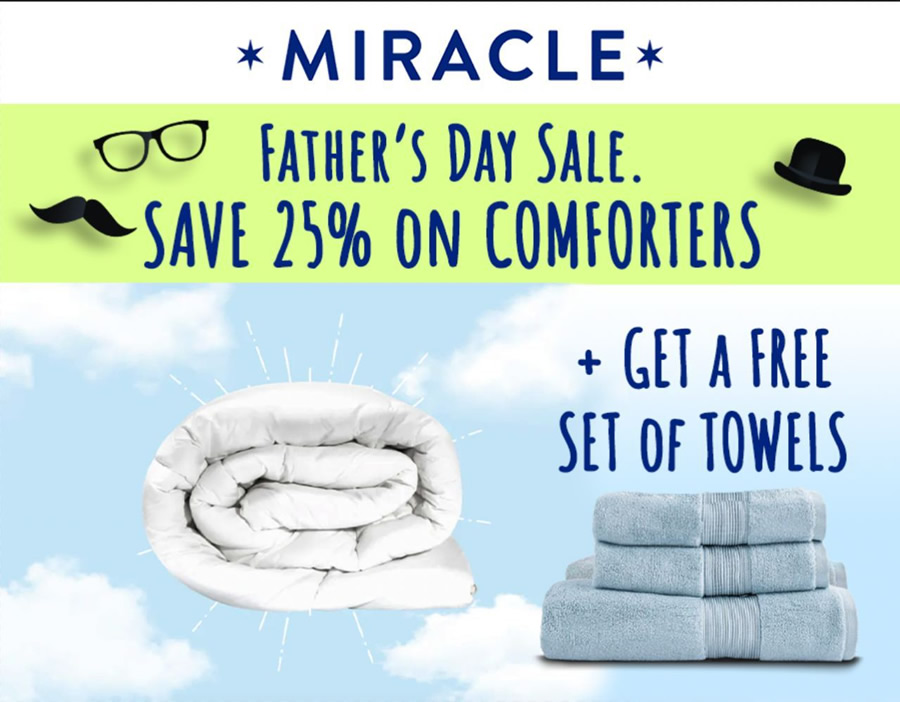 I recently had the opportunity to test out the Miracle Comforter, and I must say, it has exceeded my expectations. As the weather began to warm up, I was on the lookout for a lightweight and cooling comforter to replace my heavier winter one. As someone who has always appreciated the benefits of a cozy comforter, I was excited to try out the Miracle Comforter for its alleged cooling properties. What is the purpose of a comforter, after all, if not to provide comfort and relaxation? I was pleased to find that the Miracle Comforter not only kept me cool throughout the night, but it was also incredibly soft and comfortable to sleep with.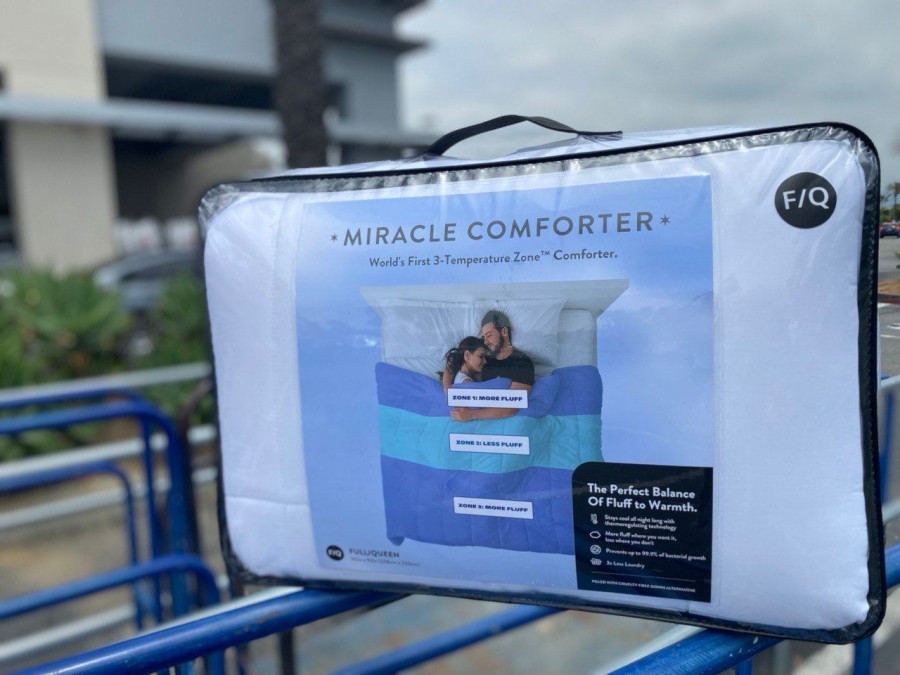 One of the standout features of this comforter is its extra fluffy texture, reminiscent of a traditional down comforter. It provides that luxurious, jet-puffed feel that I love while still offering the cooling properties necessary for a comfortable night's sleep during the warmer months. Unlike some other summer-weight comforters that tend to be flatter, the Miracle Comforter strikes the perfect balance between fluffiness and cooling. But what sets it apart from a duvet? Well, unlike a duvet, a comforter is a single piece of fluffy goodness that doesn't require a cover. It's perfect for those who prefer a low-maintenance option when it comes to bedding. Do you wash a comforter? Now, that may seem daunting – have you ever tried stuffing a comforter into a washing machine? – but the Miracle Comforter made the task surprisingly easy. Its lightweight yet durable material made it a breeze to wash and dry, and I felt reassured knowing that I was keeping my sleep sanctuary fresh and clean.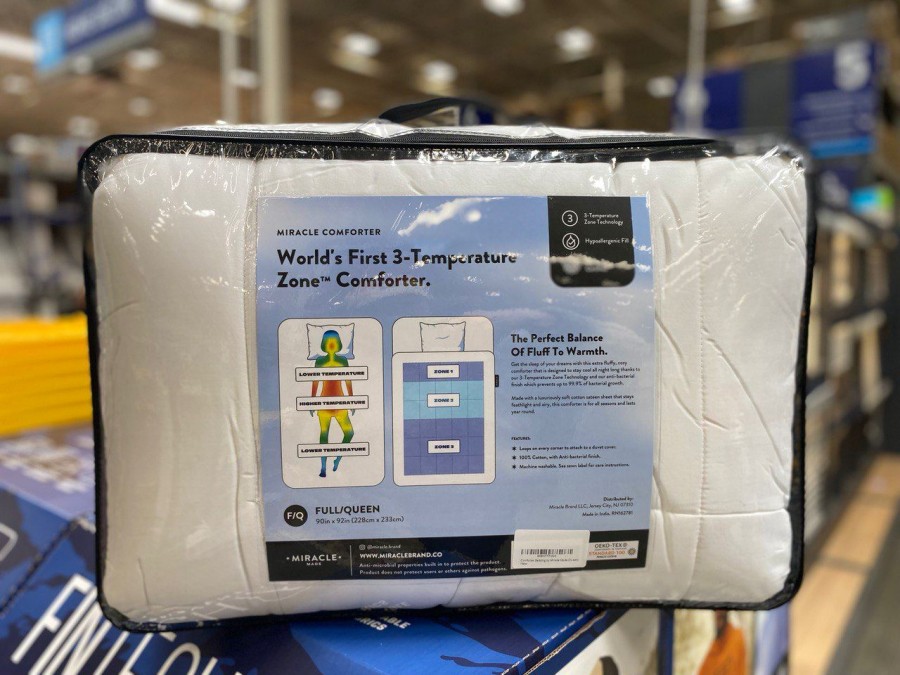 What sets the Miracle Comforter apart is its innovative gradient filling. With the most fill at the ends and progressively less fill towards the middle, it reduces bulkiness while minimizing heat retention. This clever design keeps me comfortable without feeling weighed down, no matter the temperature fluctuations throughout the night.
The comforter's outer shell is equally impressive. Made of a smooth, non-crinkly, 680-thread-count fabric composed of 90% Supima cotton and 10% Silverbac polyester fiber, it not only feels soft against the skin but also boasts antimicrobial properties. This means the comforter stays hygienic and is less likely to retain unwanted odors, providing an added level of freshness.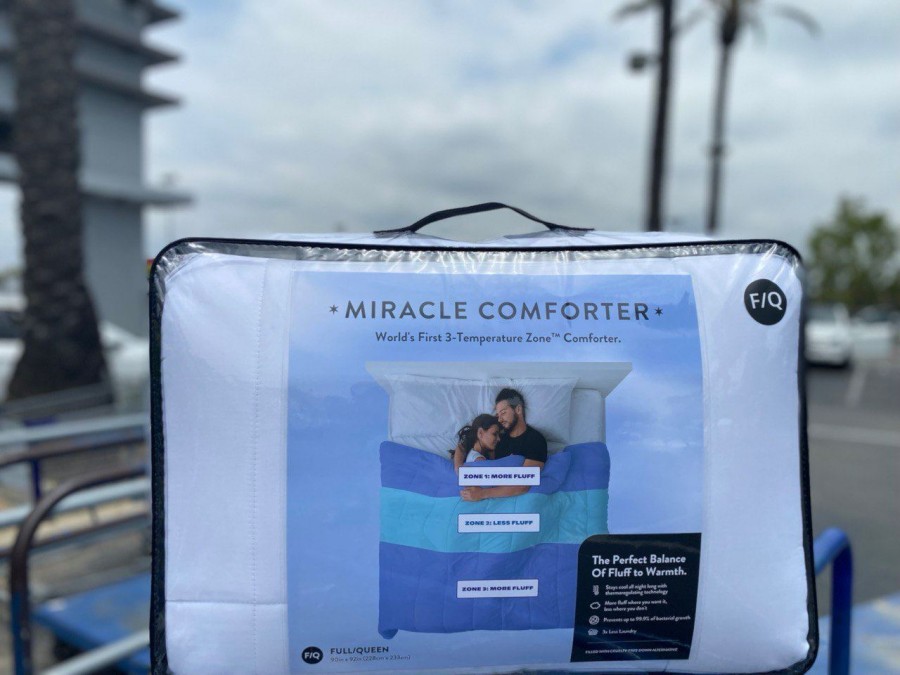 Throughout several weeks of testing, I experienced varying temperatures from the 30s to the 60s, and the Miracle Comforter performed exceptionally well. It provided enough warmth on colder nights, and when I wanted a cooler sleep experience, I could easily adjust the comforter to create cooling channels of air or simply sleep with it tented in different directions.
While the comforter does retain some body heat, it maintains its large and puffy appearance, allowing for adequate airflow and finding a cool spot when needed. Even on the warmest nights, I never felt like the comforter was too wispy or insufficiently insulating.
In conclusion, the Miracle Comforter is a game-changer in the world of bedding. It combines the lightweight and cooling features of a summer-weight comforter with the plushness and fluffiness of a winter-weight one. Its smart construction and thoughtful design make it a versatile choice for year-round use. Don't miss out on this innovative bedding option – use the Miracle Sheets coupon code for a discount and free towels, and enjoy free shipping and returns on your order. Try the Miracle Comforter for yourself and experience the comfort and versatility it provides.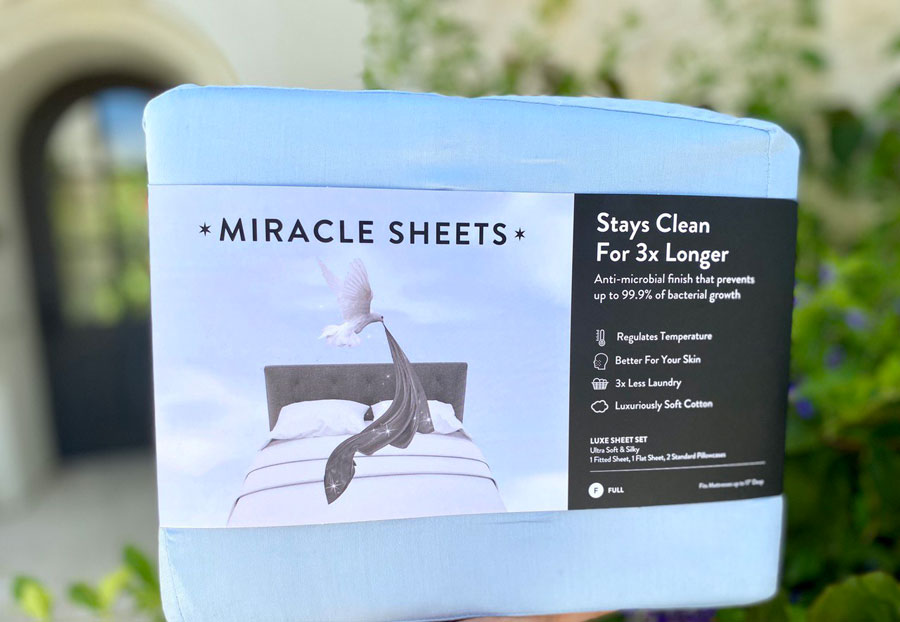 If you are looking to enhance your sleep experience, I highly recommend purchasing Miracle Sheets to add to your collection along with your Miracle Comforter. These luxurious sheets are designed to offer a range of benefits, including moisture-wicking, wrinkle resistance, and temperature regulation. The Miracle Sheets' unique design helps to promote comfortable sleeping temperatures all year round, making them perfect for both warm and cool nights. Don't settle for anything less than the best when it comes to your most important investment: your sleep. Adding Miracle Sheets to your Miracle Comforter is the perfect way to upgrade your bedding set and ensure a perfect night's rest.