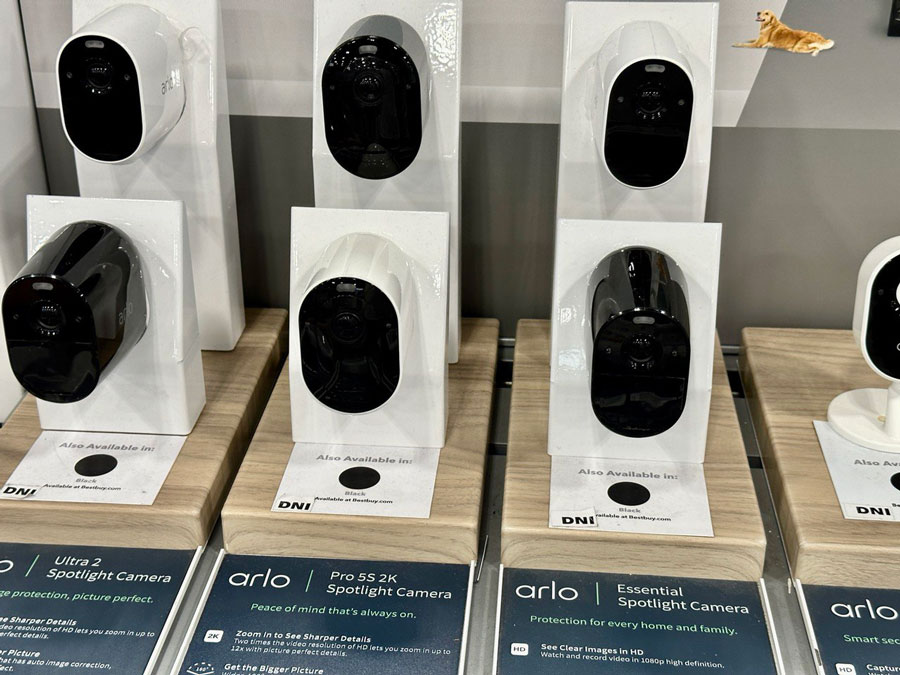 It's always better to be safe than sorry, and home security is a top priority for many homeowners. Security cameras offer a great way to protect your property and loved ones from any unexpected intruders. But with so many options out there, how do you know which one to choose? Which brand offers the best home security cameras? And what's the best outdoor wireless security camera on the market? With so many home security camera options on the market, it can be challenging to find the perfect fit for your needs. That's why we've compiled a list of the best home security camera deals for 2023 to help you make an informed purchase.
Eufy Outdoor Wired 2K Floodlight Surveillance Camera:
If you're looking for a security camera that can withstand any kind of weather, you might be wondering: is Eufy 2K waterproof? The answer is yes! EufyCam 2 Pro comes with an IP67 weatherproof-rating, meaning it can hold up against harsh elements such as rain, wind, and even extreme temperatures. But what about the range of the camera? While Eufy recommends placing the camera within 30ft of the HomeBase for a stronger signal, the actual range can vary depending on factors such as wall thickness, obstacles inside your house, and the location of the HomeBase. This camera is an excellent option for those who want to keep their homes well lit while keeping an eye on their surroundings. Besides offering 2K video with excellent clarity, this camera also features a powerful 2,000-lumen motion-detecting floodlight. Also, it comes with AI that can detect body shapes and alert you only if a person approaches and not an animal, making it perfect for those who live in areas with many animals.
Arlo Essential Spotlight Camera:
This wireless camera is built for both indoor and outdoor use. It offers HD resolution, color night vision, and a built-in spotlight and siren to deter intruders. Have you been wondering if the Arlo Essential Spotlight Camera needs WiFi? Well, the answer is yes– and no. While all Arlo cameras require a high-speed Internet connection, the amount of bandwidth used varies from camera to camera. So while you do need a WiFi connection, it's important to keep in mind that the amount of bandwidth used depends on the specific Arlo camera you have.
Arlo Essential Indoor Camera:
This indoor camera has an impressive 1080p HD video and two-way audio, making it easy to stay connected with your home from anywhere. It features black-and-white night vision and Wi-Fi connectivity, and you can trigger the siren through the Arlo app. The purchase comes with a trial of Arlo Secure for 30-day cloud recording and more. Does Arlo Essential Indoor Camera require subscription?  Well, the good news is that you can enjoy essential features of the camera without paying a monthly fee. You'll be able to view live footage, receive basic notifications, and have two-way audio capabilities all included with your purchase. However, if you're looking for more advanced features, like watching live video, we recommend considering one of Arlo's paid plans. So, although the camera doesn't require a subscription, it's definitely worth exploring all the extra benefits that come with it. Plus, with a coupon code, you can get 15% off Arlo's security system and free shipping on any order.
Ring Spotlight Camera: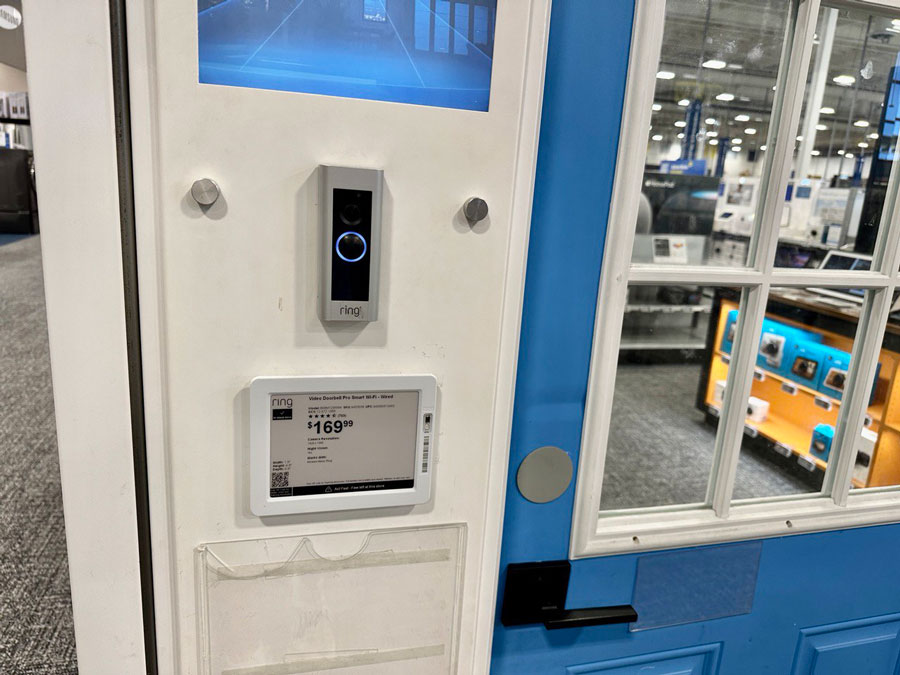 Another contender for the best home security camera deals for 2023 is the Ring Spotlight Camera. What is a Ring spotlight camera?With its 1080p HD video resolution, two-way talk, and real-time notifications for motion detection, this battery-powered camera is an excellent option for those who don't want to deal with pesky wiring. It also features a security alarm and can be paired with Alexa for ease of use.
Kasa Indoor Pan/Tilt Smart Security Camera:
How good are Kasa cameras? This cleverly designed camera can cover every corner of your home with its advanced motion detection and AI technology. You can access the videos on the AWS Cloud or a local microSD card of up to 64GB. Also, it has pan and tilt features, making it perfect for those with large indoor spaces that need constant monitoring.
Vosker V300 Solar Security Camera:
What is Vosker V300? The Vosker V300 Solar Security Camera is the perfect option for those who live off-grid or in properties without Wi-Fi. This unique camera is powered by a built-in solar panel and offers 4G LTE connectivity, making it suitable for any remote location. It offers night vision, motion detection, and live view via the companion app, making it easy to keep tabs on your property.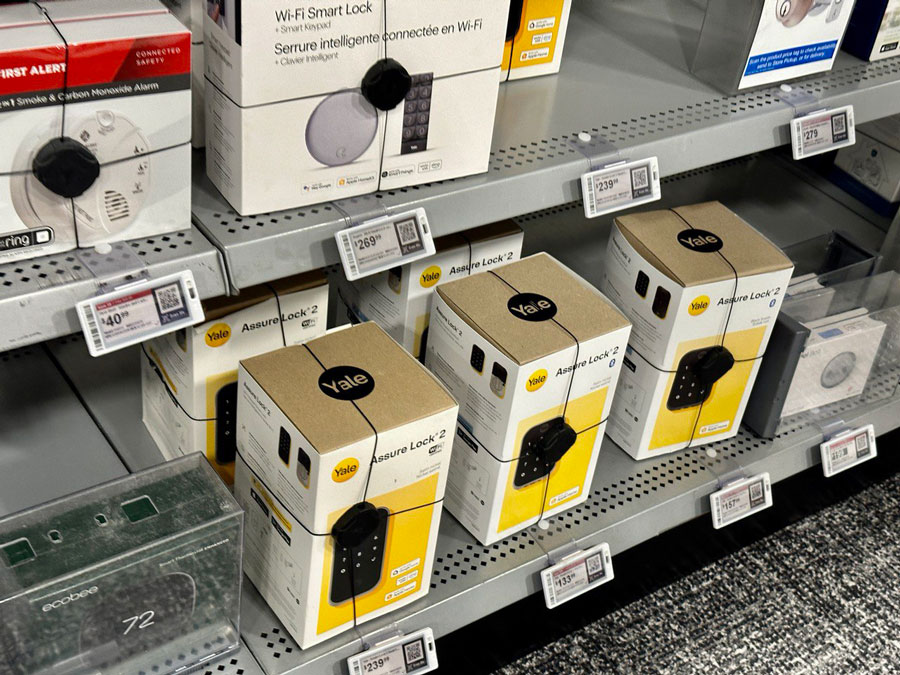 In this day and age, protecting your property is of utmost importance. Fortunately, home security cameras have proven to be an effective deterrent against intruders. Now, more than ever before, there are a variety of options available, each with varying features to cater to different needs. Whether you need high-clarity video for detailed monitoring or an off-grid camera that's not reliant on electricity, there is surely a security camera that fits your lifestyle and budget. By investing in the right one, you can have peace of mind knowing that your property is secure and protected.