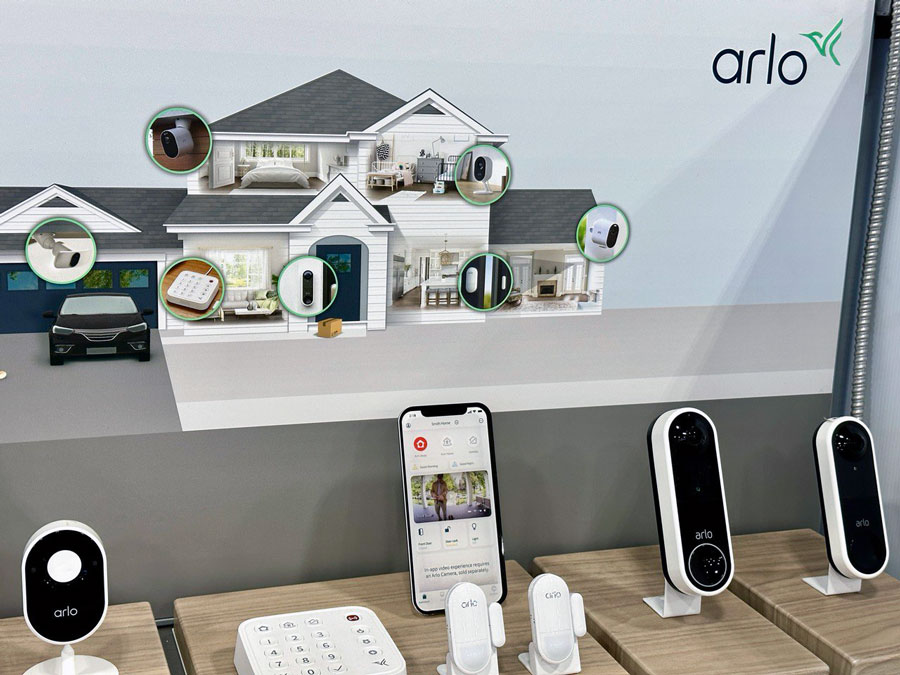 Are you in the market for the best outdoor security camera? Look no further than the Arlo Pro series. Known for delivering top-notch video quality and reliable notifications, Arlo has consistently been the go-to choice of homeowners and businesses alike. And now, with the latest iteration of their product line, the Arlo Pro 5, the company has added enhanced night vision and longer battery life to their already impressive offering. But what is an Arlo, exactly? It's more than just a security camera – it's peace of mind. With its advanced features and user-friendly interface, the Arlo Pro 5 is the ultimate choice for anyone looking to keep their property safe and secure. So, what are you waiting for? Discover the power of the Arlo Pro series today.
Picture Perfect Quality: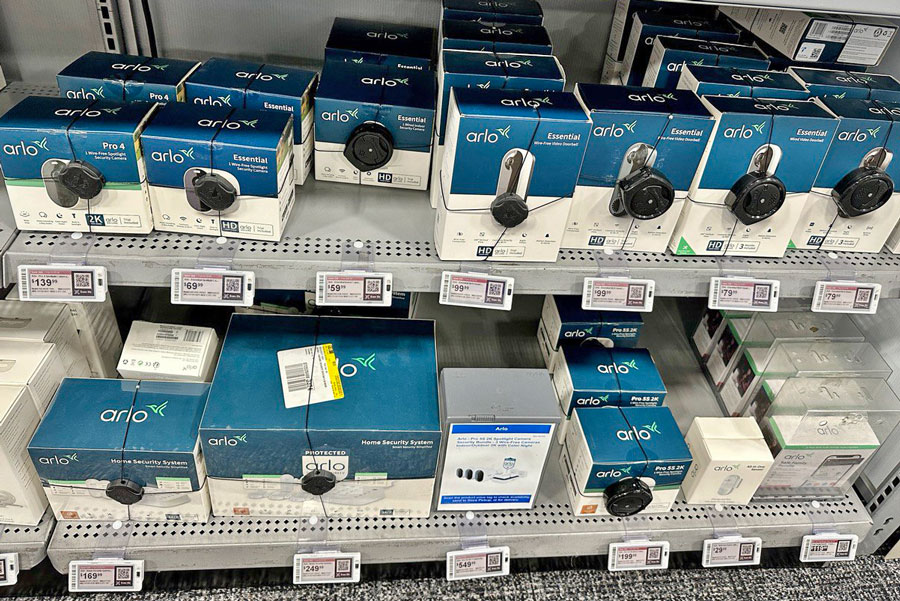 Why is Arlo the best? The Arlo Pro 5 boasts an impressive video resolution of up to 2,560 x 1,440 pixels, ensuring crisp and detailed footage. With the option for up to 12X zoom, this camera excels at capturing subjects and details with clarity. The HDR (High Dynamic Range) feature is excellent, allowing you to adjust brightness levels in the Arlo app effortlessly. Even in direct sunlight, the Pro 5 maintains details in darker areas without overexposing brighter spots. With its wide 160-degree view, a single camera can cover a substantial area, like an entire garden.
Enhanced Color Night Vision:
One of the significant upgrades in the Pro 5 is its enhanced color night vision. Thanks to advancements in camera sensor technology and software, the Pro 5 delivers exceptional color night vision without the need for additional spotlights. Although moving subjects may appear slightly blurry, the color night vision remains one of the best in the market. Additionally, users can still opt for black and white mode for night recordings or choose to use spotlights for added visibility.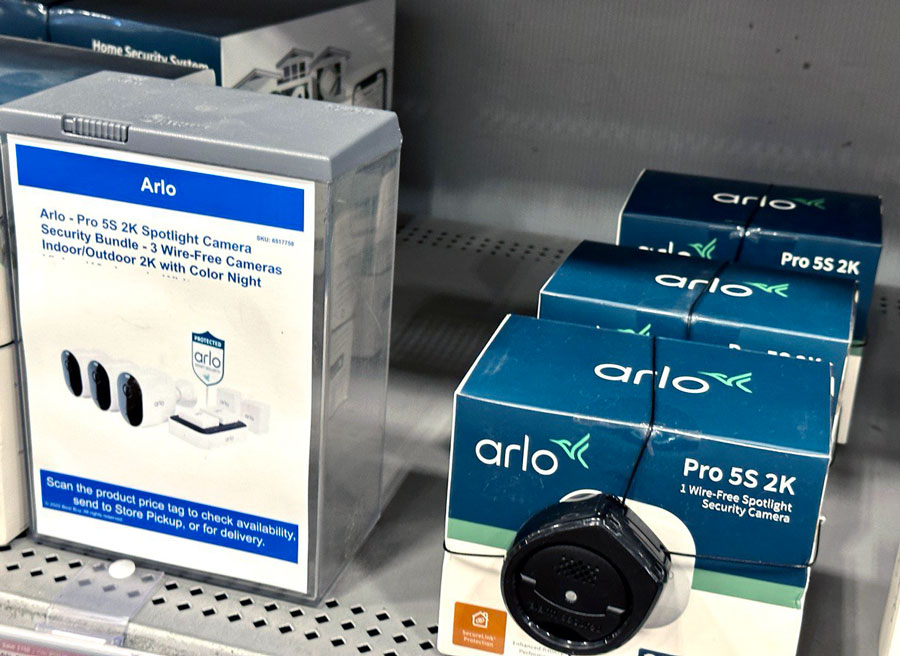 Improved Connectivity and Notifications:
The Pro 5 supports both 2.4-GHz and 5-GHz bands for connectivity, with setup requiring connection to the 2.4-GHz band. The camera can connect directly to your router or a separate Arlo Base Station, which enables local video recording and Apple HomeKit compatibility. With a strong internet connection, users can leverage the camera's top resolution, maximum width, and HDR features. While these settings can be adjusted to save battery and bandwidth, doing so may compromise the camera's outstanding performance.
If you're looking to purchase an Arlo camera, one of the first questions you might have is "Do Arlo cameras require Wi-Fi?" The answer is yes, but don't worry – there are other options available that can allow you to use Arlo cameras without Wi-Fi. For example, you can connect your Arlo camera to a mobile hotspot or use an Arlo SmartHub with a USB cellular modem. However, it's important to note that these workarounds may not provide the same level of functionality as a Wi-Fi connection, especially when it comes to accessing footage from your mobile device. So, before deciding whether an Arlo camera is right for you, be sure to consider your internet connection and how it might affect your usage of the camera.
Arlo's Notification System:
Aside from excellent image quality, Arlo cameras excel in their notification system. The Pro 5's motion detection is highly accurate, ensuring no event goes unnoticed. Users can customize up to five activity zones, adjust motion and audio detection sensitivity, and filter notifications based on people, pets, vehicles, and packages. The camera also offers auto-zoom and tracking features to focus on subjects effectively. Notifications arrive swiftly on smartphones and smartwatches, providing rich alerts with close-up images and video frames.
Downsides and Competing Cameras:
Are you considering purchasing an Arlo camera? You may be wondering, "Is there a monthly fee for Arlo?" The answer is yes, if you want access to premium features and cloud storage. But is it worth it? It depends on your needs. Without a subscription, the Arlo Pro 5 camera may not be the best choice for you. And while Arlo claims an impressive eight months of battery life, it's more realistic to expect three to four months. Additionally, the included charging cable for the removable battery can be an inconvenience, and extra batteries and charging stations can add up in cost. Overall, if you require the added benefits of a subscription, the Arlo Secure plan can be a worthwhile investment.
Have you ever wondered how many Arlo cameras you can connect on the free plan? Well, the answer is five. That's right, the 7-day free cloud plan can support up to five Arlo cameras. But what if you have more than five cameras on your account? Do you need to purchase a plan that supports them all? The answer is yes. If you have more than five Arlo cameras, you'll need to upgrade to a plan that can support all your cameras. Overall, the free plan is great for those with up to five cameras, but if you have more than that, it's best to upgrade to avoid any issues. And now, you can save even more with Arlo coupon codes. Get 15% off your next security system purchase or take advantage of their free shipping offer on any order. Don't wait any longer to protect your home and loved ones with Arlo.
The Arlo Pro 5 faces stiff competition from Google's Nest Cam Outdoor, which performs remarkably well in terms of notifications, detection accuracy, and minimal false alerts. Both cameras require subscriptions, but the Arlo offers better resolution and color night vision, while the Nest Cam has a higher frame rate.
For those seeking the best outdoor security camera, the Arlo Pro 5 reigns supreme. Its unparalleled video quality, enhanced night vision, and impressive notification system make it a top-notch choice. Although there are other 4K options available, the Arlo Pro 5 strikes the perfect balance between performance and practicality, making it a clear winner in the market.