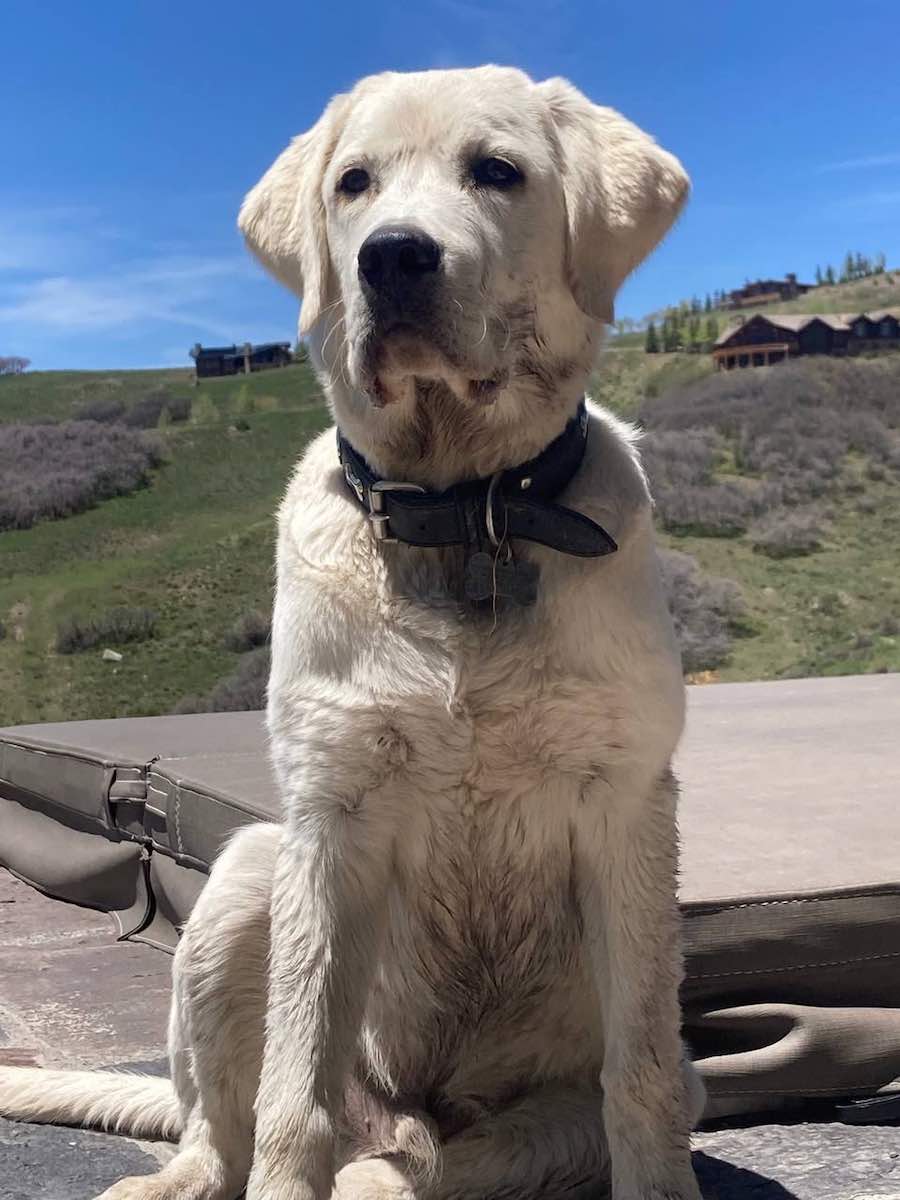 As an avid hiker and a proud dog owner, there's nothing quite like the joy of exploring the trails with your furry companion. But when venturing into the wilderness, it's crucial to make sure your beloved pet is well taken care of. Is it safe to take a dog in the mountains? With a little bit of preparation and some helpful tips, you can create the perfect trail experience for your dog. From packing extra water and snacks to ensuring their safety with a sturdy leash and harness, there are plenty of ways to keep your canine friend happy and healthy while you enjoy the great outdoors together. So grab your walking boots and leash, and get ready to embark on a breathtaking adventure with your furry best friend. However, it's important to ensure that your dog receives proper care and attention while on the trail. Here are some tips to help you create the perfect trail experience for your canine friend:
Pre-hike Readiness
Before hitting the trail, consult with your vet to ensure your dog is in good health. Brush up on obedience training and trail etiquette, and choose appropriate trails that match your dog's abilities. Gradually build up your dog's stamina through regular exercise.
The Dog Pack
When it comes to hiking with your furry best friend, a dog pack is an essential gear item. Not only does it distinguish a simple walk from a more adventurous hike, but it also serves a practical purpose in carrying your dog's food, water, and other necessities. However, it is crucial to ensure that the pack fits your dog properly, with weight evenly distributed. Moreover, look for packs that include a top handle for better control during unexpected encounters on the trail or creek crossings. With the right dog pack, you and your furry companion can embark on countless adventures with confidence and ease.
Other Gear Considerations
When it comes to hitting the trails with your furry companion, there are a few essentials that shouldn't be overlooked. While a sturdy dog pack is a must, there are some additional items that can make a huge difference in your pup's comfort and well-being. Take, for instance, the roomier tent and specialized first-aid kit for dogs. But it's not just about the practicalities. JCPenney's Paw & Tail Summer Collection offers an impressive range of outdoor gear that is both functional and stylish. From cooling mats to outdoor toys, there is something for every adventure. What really stood out to me, however, were the UV protection apparel and breathable harnesses. These features provide peace of mind while out in the sun and ensure your pup stays cool and comfortable during your long hikes.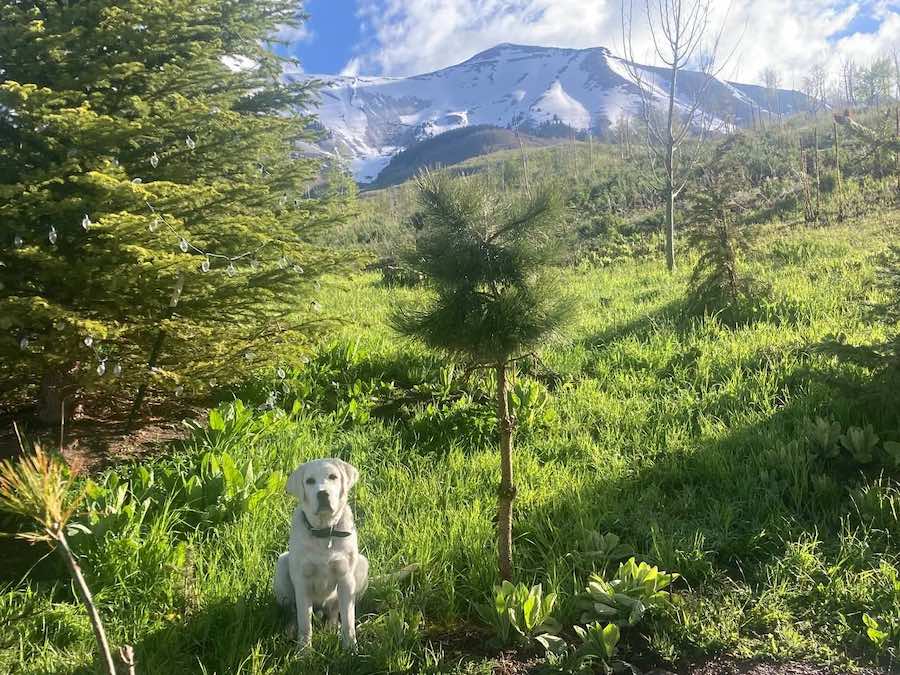 Food and Water Planning
As a responsible backpacking enthusiast, you know how crucial it is to properly plan for your dog's food and water needs. Remember that your furry friend will need more fuel on the trail, so always pack enough food and carry fresh water for both of you. While it's essential to keep an eye out for your dog's hydration needs, you also want to ensure that the food you're feeding them is of excellent quality. In my experience, the Only Natural Pet brand is the perfect choice for pet owners who prioritize natural, sustainable, and high-quality dog food. And when it comes to my dog's favorite food, there's no doubt that he goes wild for ORIJEN. Its range of protein-rich, biologically appropriate dog food options keeps him healthy and happy on all our wilderness expeditions.
Beware of Trail Hazards
When hitting the trails with your furry companion, it's important to be aware of the potential hazards that could harm your dog. While wild animals and poisonous plants are certainly things to keep an eye out for, don't forget about water safety and overheating as well. In addition to staying vigilant and protecting your dog from potential hazards, it's important to take preventative measures to protect him from fleas and ticks. That's where Frontline comes in – a trusted brand that pet owners rely on to keep their dogs free from pesky parasites. When it comes to your dog's safety and health, make sure you're informed and prepared for anything the trail may throw your way.
When it comes to finding the perfect gear for your furry friend, popular retailers like Chewy, Petco, and PetSmart offer a variety of options to choose from. Chewy is known for providing a wide selection of dog gear, with top brands like Ruffwear, Outward Hound, and Kurgo available for purchase. Petco is a great option for outdoor enthusiasts, offering gear such as dog backpacks, travel bowls, and booties, with reliable brands like EzyDog, Kurgo, and PetSafe. And for those looking to embark on hiking adventures with their pups, PetSmart provides a variety of gear such as dog packs, first-aid kits, and cooling collars, with brands like Top Paw, Pet Life, and Kurgo worth exploring. With so many choices, you're sure to find the perfect fit for you and your furry friend at these top pet retailers.
Dog owners are always on the lookout for ways to save on pet gear, which can add up quickly. Luckily, there are several ways to save on dog gear at popular retailers like Chewy, Petco, and PetSmart. To make the most of your shopping experience, keep an eye out for special discounts, sales, and promotions on the retailers' websites or sign up for their newsletters to receive exclusive offers. Right now, you can get up to 40% off sitewide at Chewy, plus an extra 30% off with coupon code. But don't stop there – be sure to compare prices online or visit local stores to find the most competitive prices. Additionally, consider joining the loyalty programs offered by Chewy, Petco, and PetSmart, which often provide members with exclusive discounts, rewards, and early access to sales. Don't forget to search for coupons and promo codes online before making a purchase, and explore the clearance and sale sections on the retailers' websites to find discounted deals. Your furry friend will thank you for your savvy shopping skills!