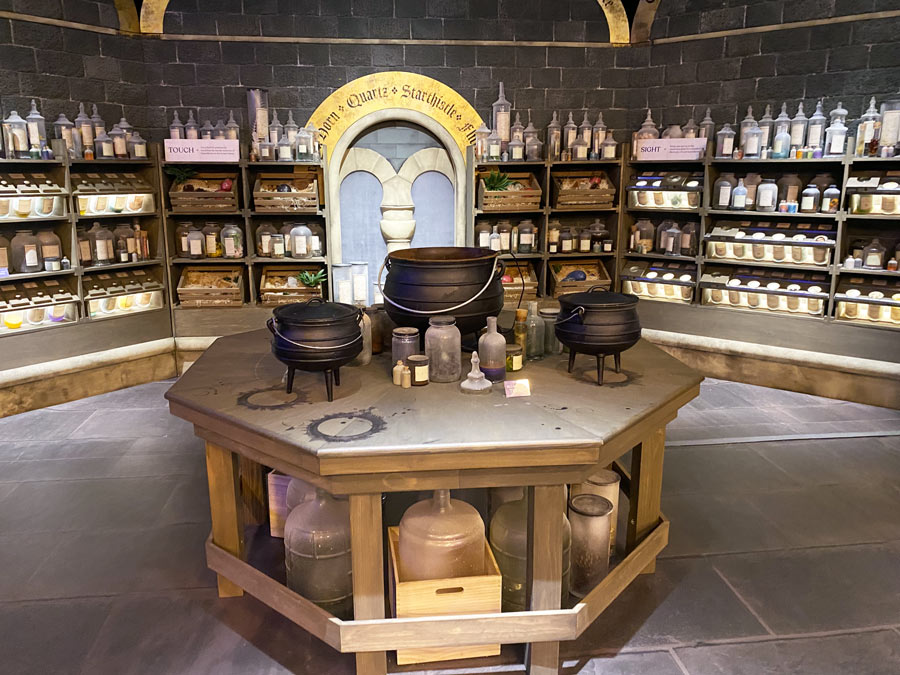 Attention all Harry Potter fans! You'll be thrilled to know that Harry Potter: Magic at Play has arrived in Chicago, offering a magical experience that's the closest you'll ever get to experiencing the world of Harry Potter in real life.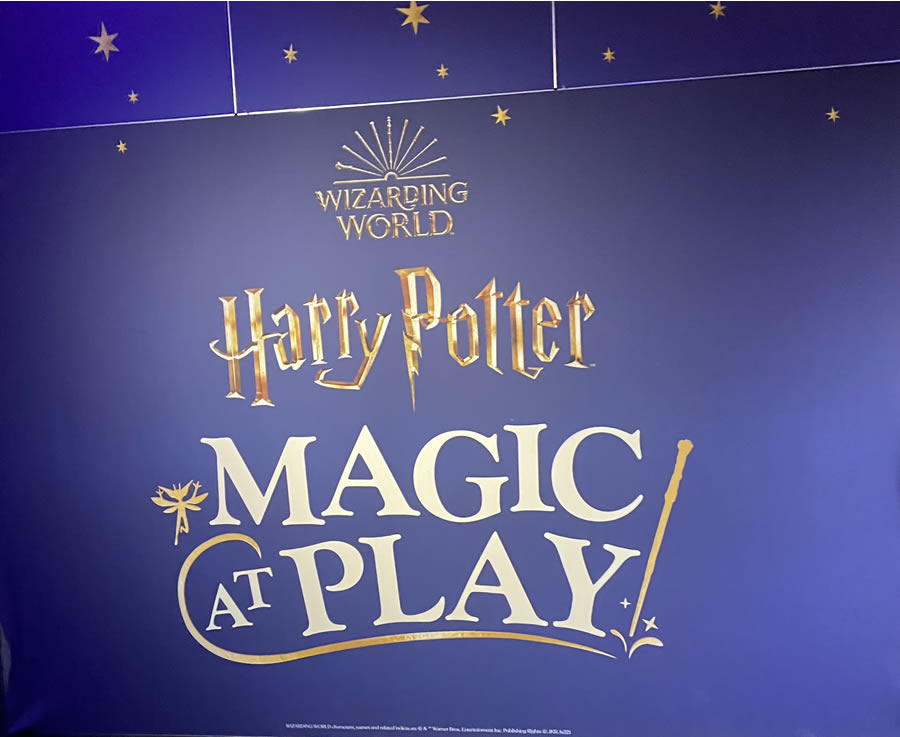 Located at Water Tower Place on 835 Michigan Ave in Chicago, Illinois (zip code: 60611), this immersive experience brings the beloved Wizarding World to life like never before.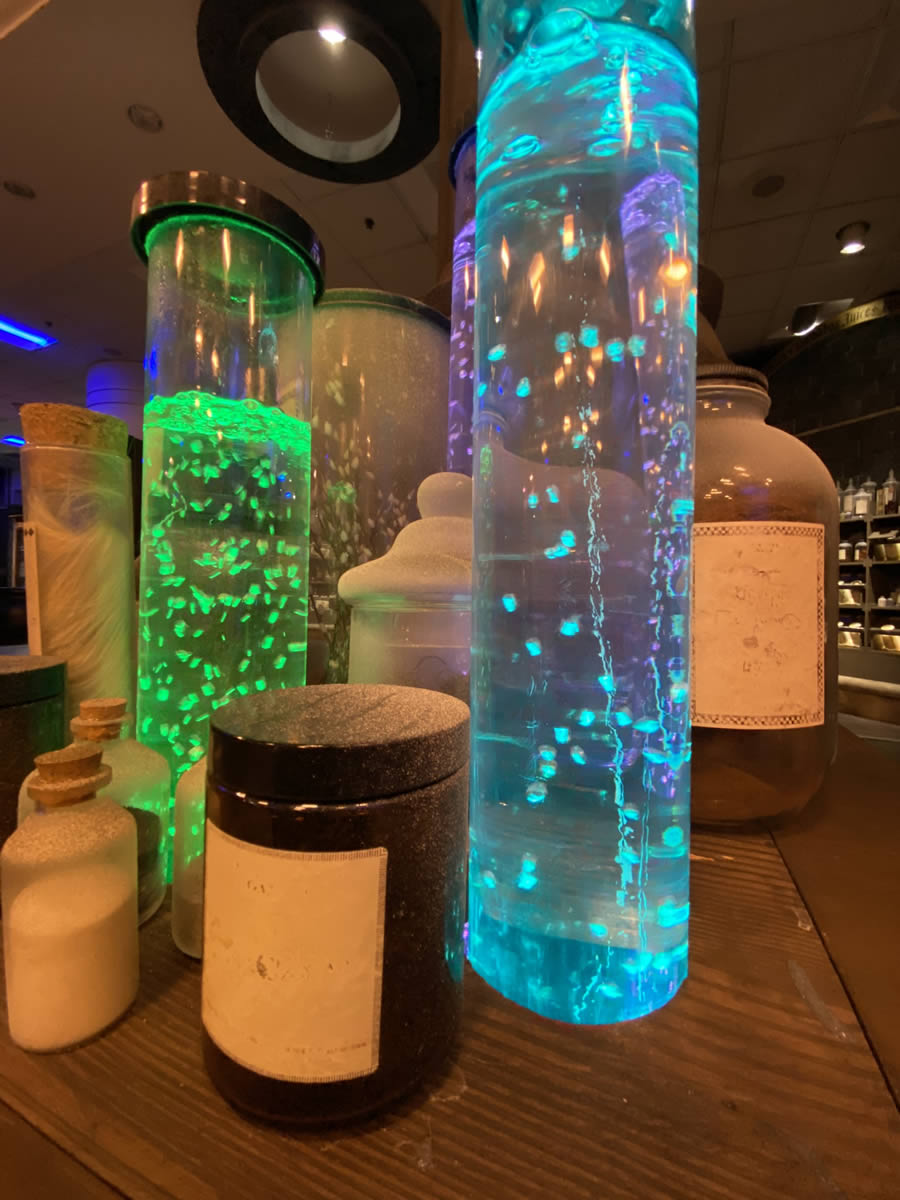 Spanning three floors and covering 30,000 square feet, this immersive experience takes visitors on a captivating journey, from the humble beginnings of Privet Drive to the grandeur of Hogwarts.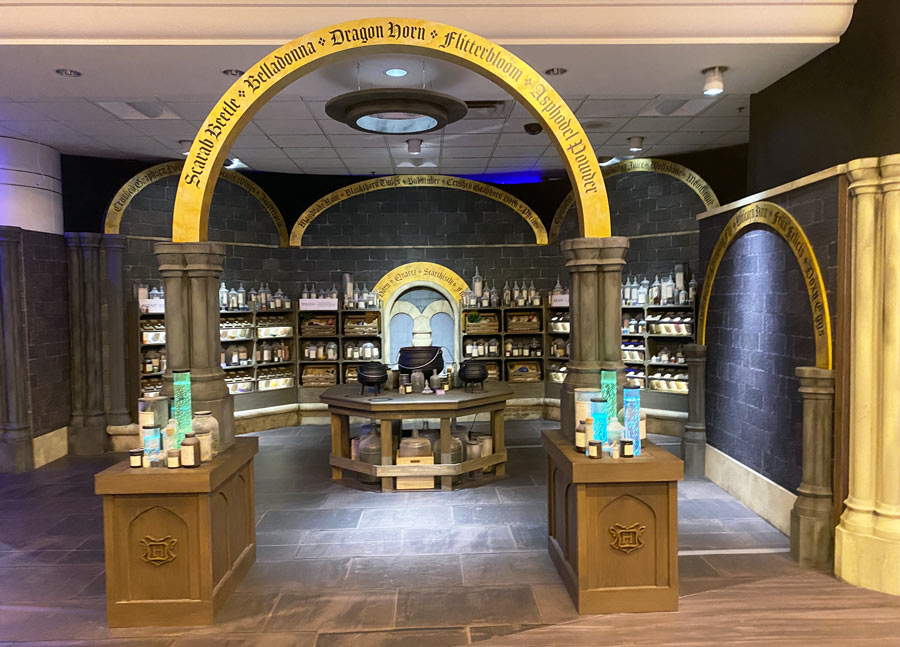 Created in collaboration between Warner Bros. Themed Entertainment and Original X Productions (OGX), Harry Potter: Magic at Play aims to engage both young fans and their parents, summoning a sense of wonder and excitement that will leave you spellbound.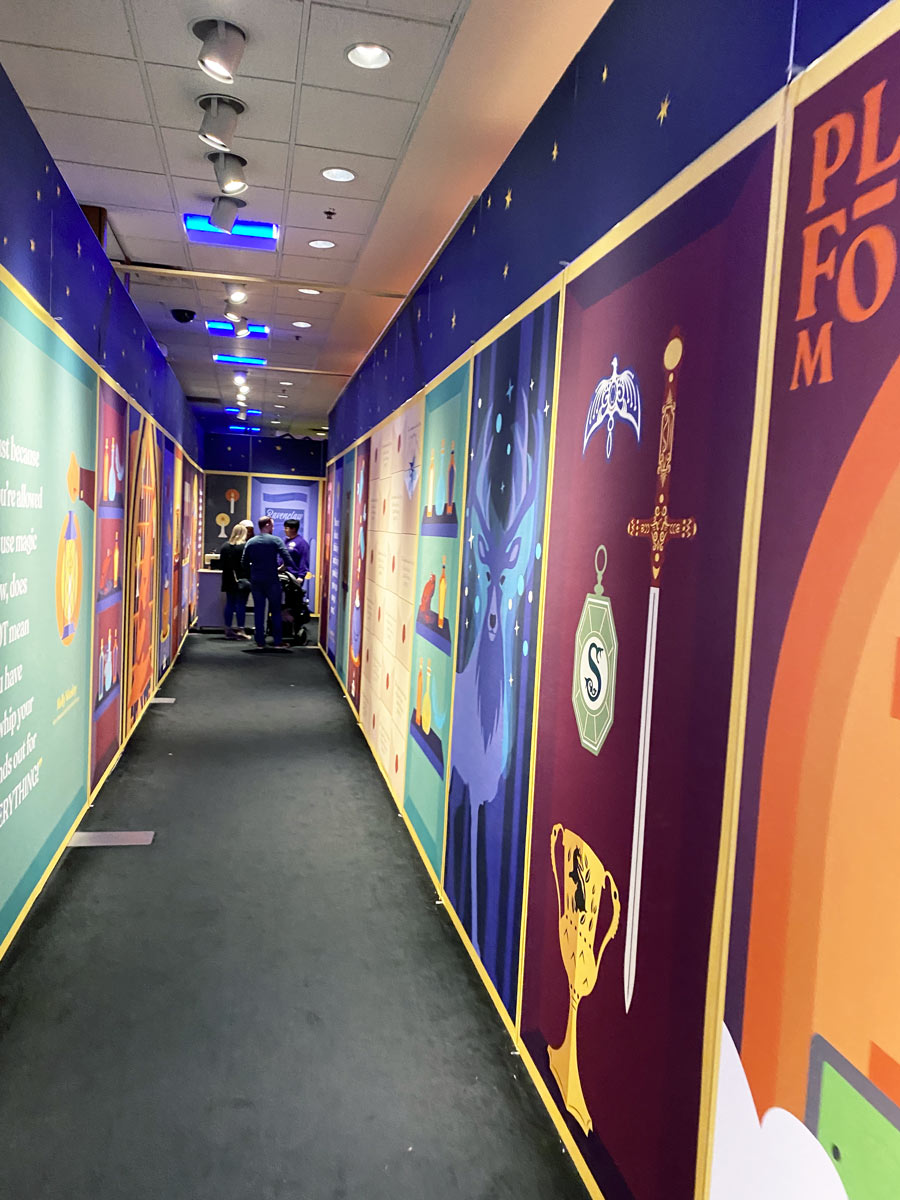 The adventure begins at 4 Privet Drive, the Dursley family's home, where visitors can explore the now-iconic bedroom under the stairs.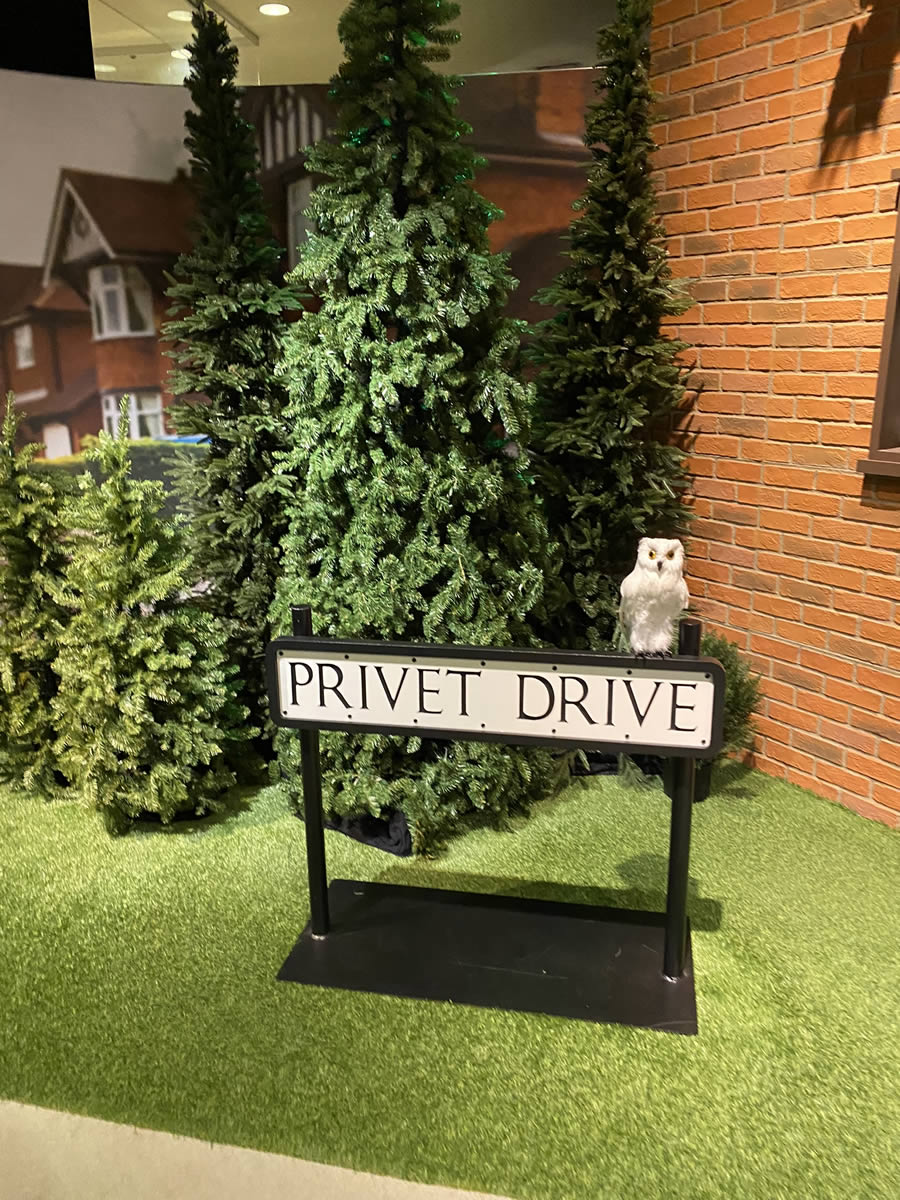 At King's Cross St. Pancras Station, the Hogwarts Express awaits, and guests can snap photos at Platform 9 ¾. But the real magic happens inside the attraction.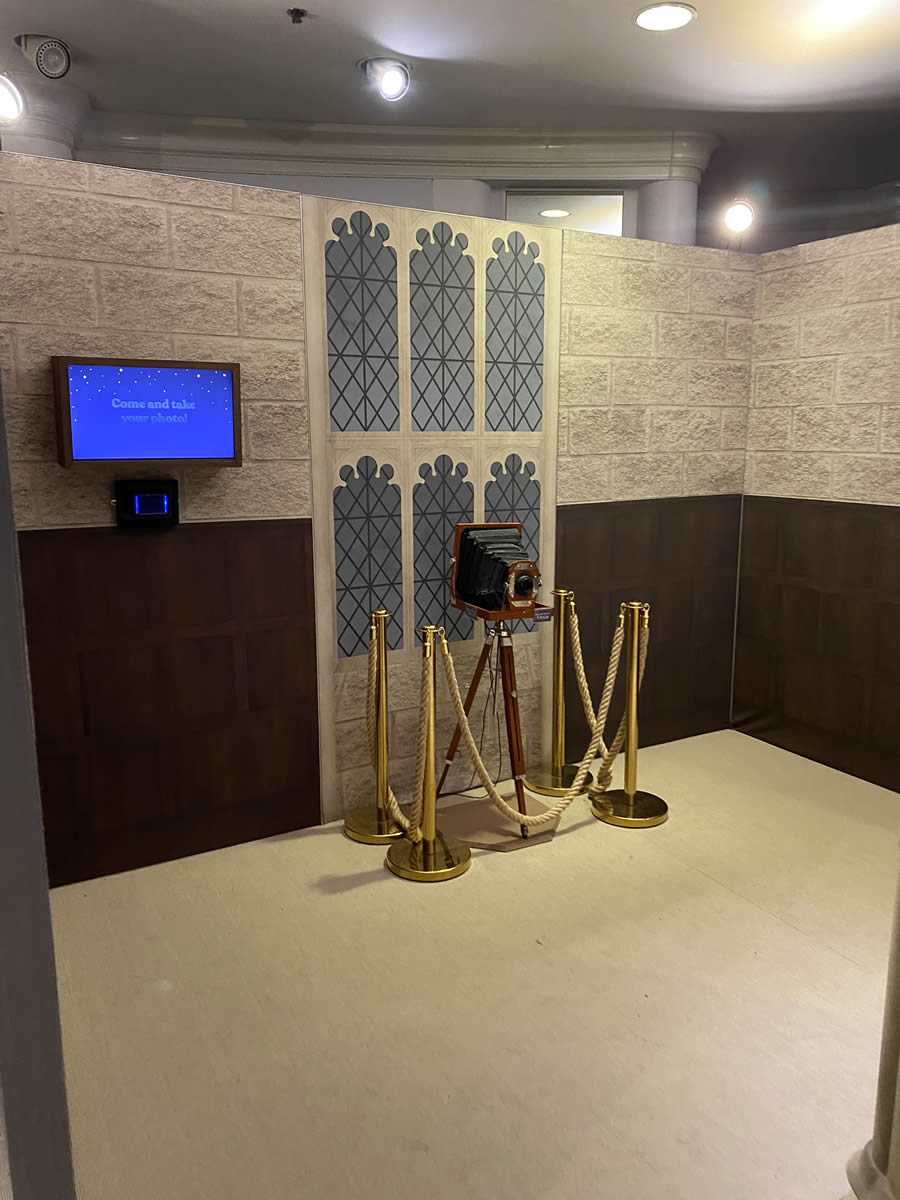 The boathouse recreation takes guests across the Great Lake and to the gates of Hogwarts, while inside the Great Hall, twinkling candles and house banners create a truly enchanting atmosphere.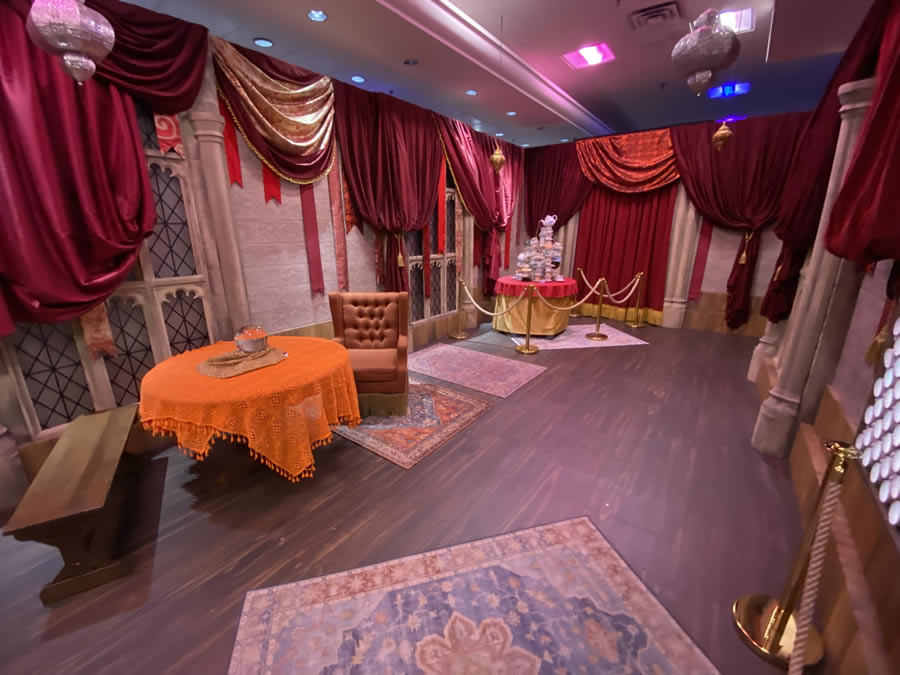 And for a truly unforgettable photo opportunity, guests can even sit beneath the Sorting Hat.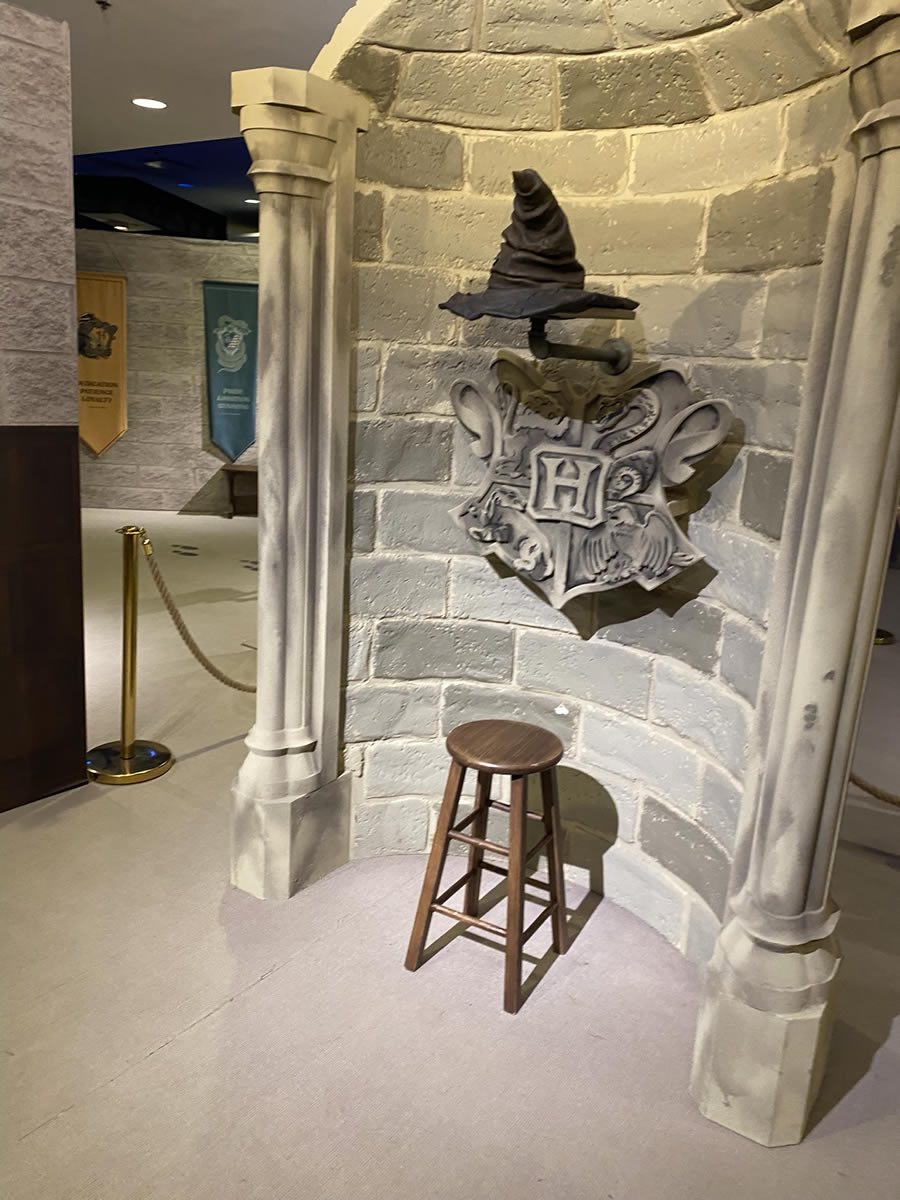 Magic at Play has been designed to cater to the youngest Harry Potter enthusiasts, providing an interactive and hands-on experience that encourages visitors to play and explore.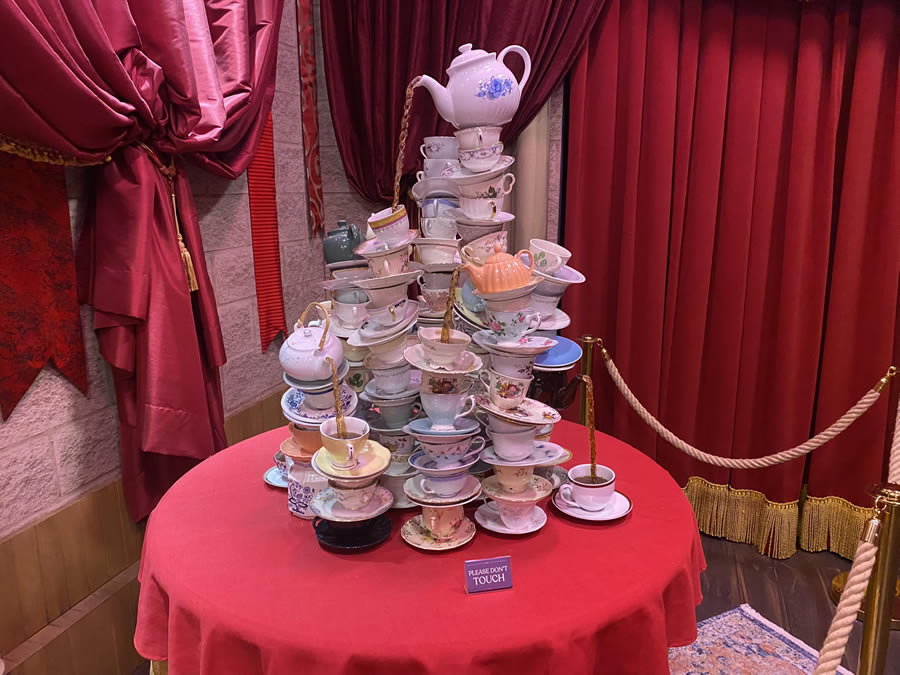 With activities ranging from mixing potions in Hogwarts' classrooms to levitating feathers with wands in Charms, there's something for everyone.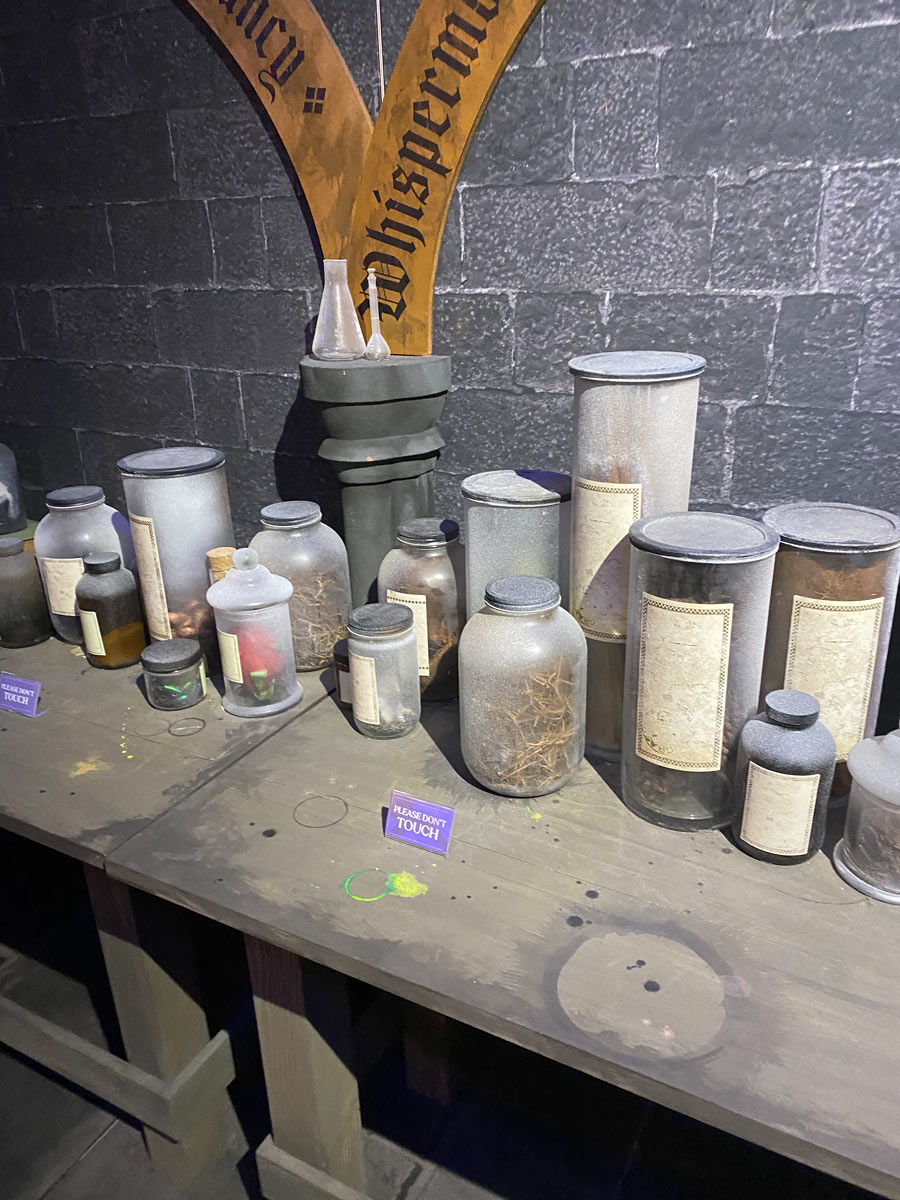 The creators of the attraction wanted to give parents an opportunity to introduce their children to the beloved stories and characters, and Magic at Play allows families to do just that.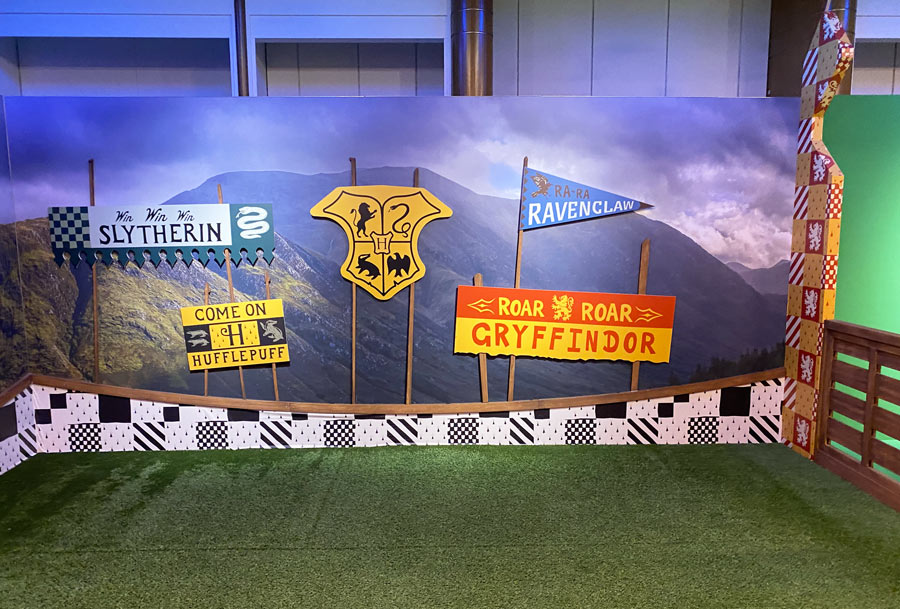 Visitors can even test their Quidditch skills, experiencing the thrill of each position.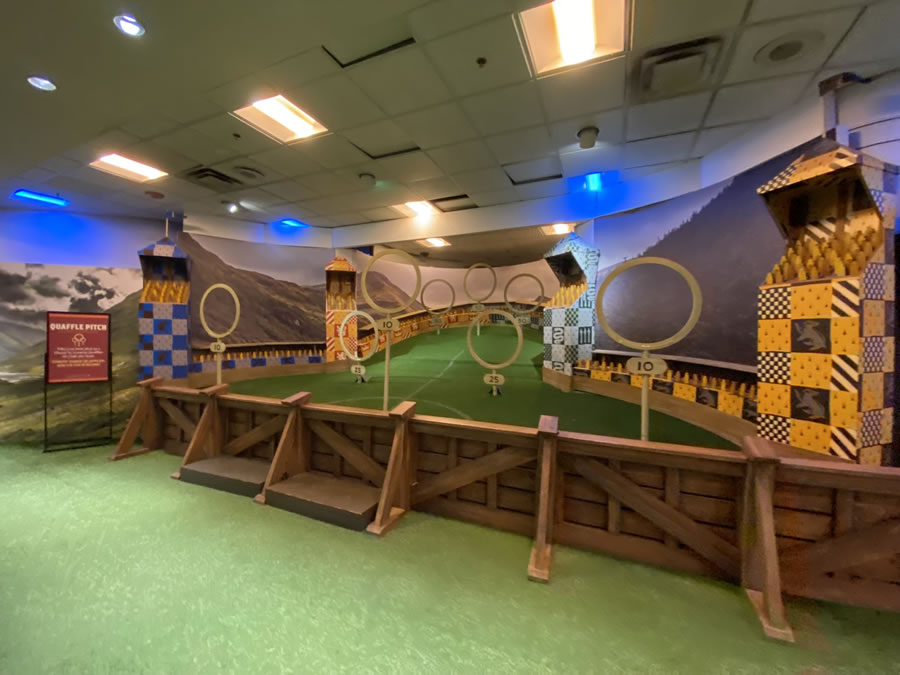 The Forbidden Forest has just opened its gates, offering an enchanting experience like no other. With a lantern in hand, you can explore the forest and encounter formidable foes along the way. But don't worry, you can discover the power of the Patronus that lies within you!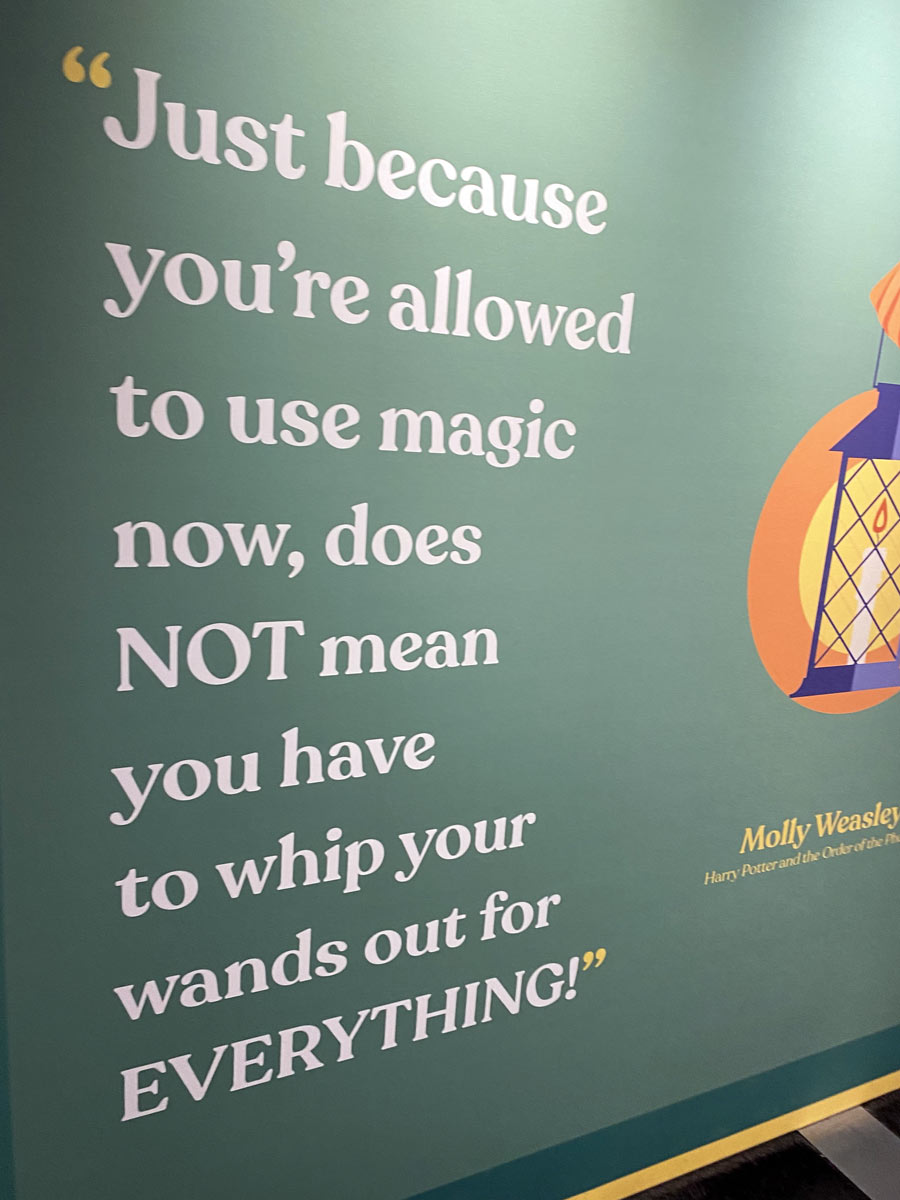 Hagrid's pumpkin patch is another stop along the way, where you can listen for his presence in his hut. And finally, you'll find yourself in a maze where surprises await – including encounters with "fantastic beasts".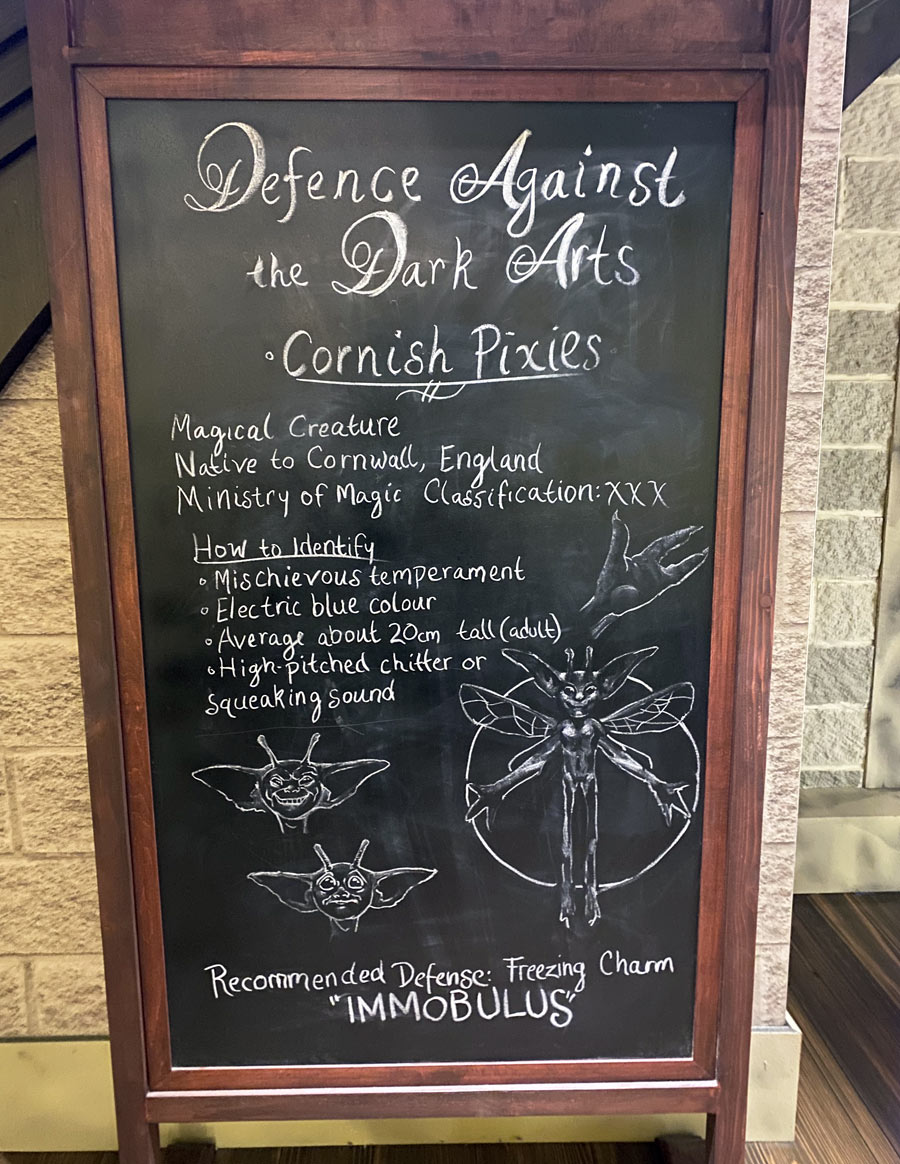 The experience caters to all ages, with children crawling through the roots of the Whomping Willow and sliding around the Weasley homestead, The Burrow, while parents observe from nearby seating. Don't miss out on this magical adventure in the Forbidden Forest!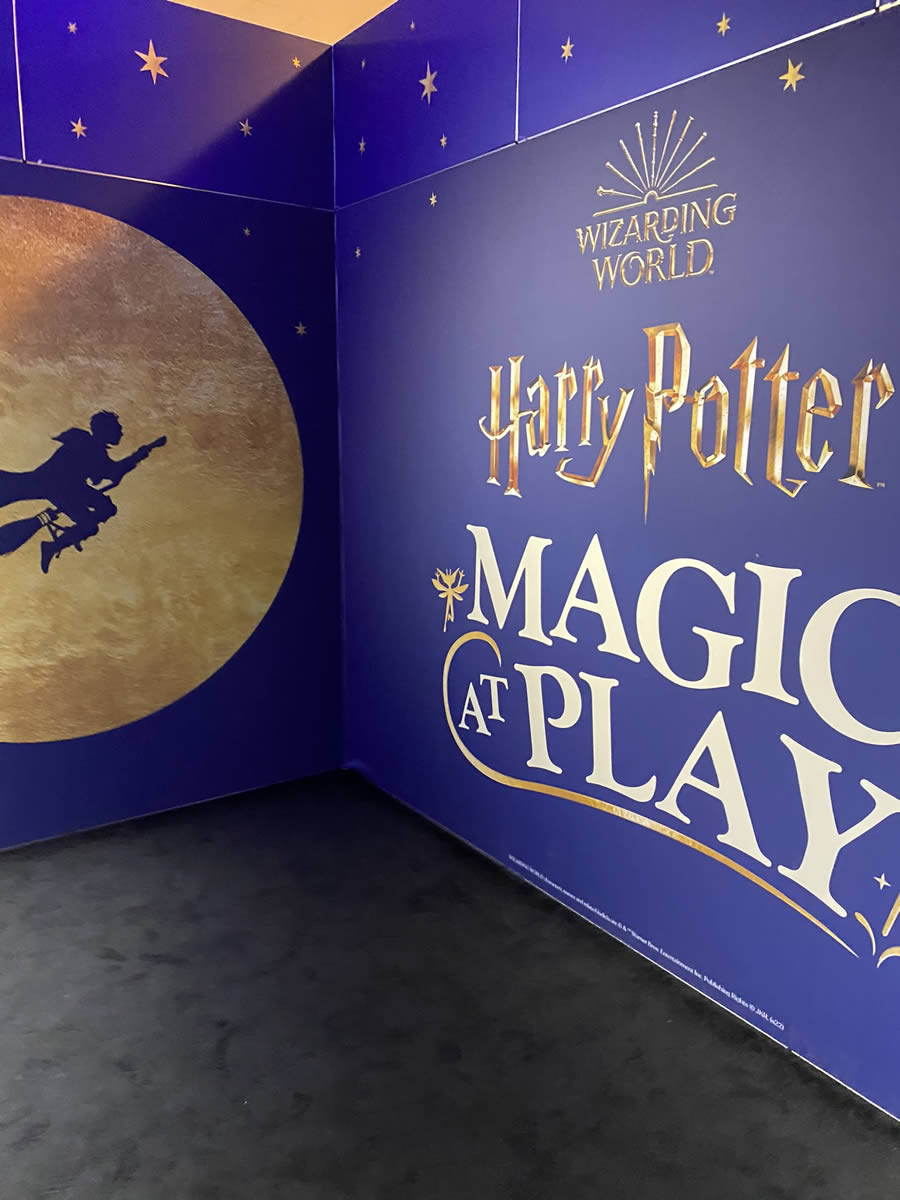 Lego, the beloved toy company, has once again partnered with Magic at Play to bring Harry Potter fans an exciting new experience at their latest attraction, The Lego Mirror of Erised.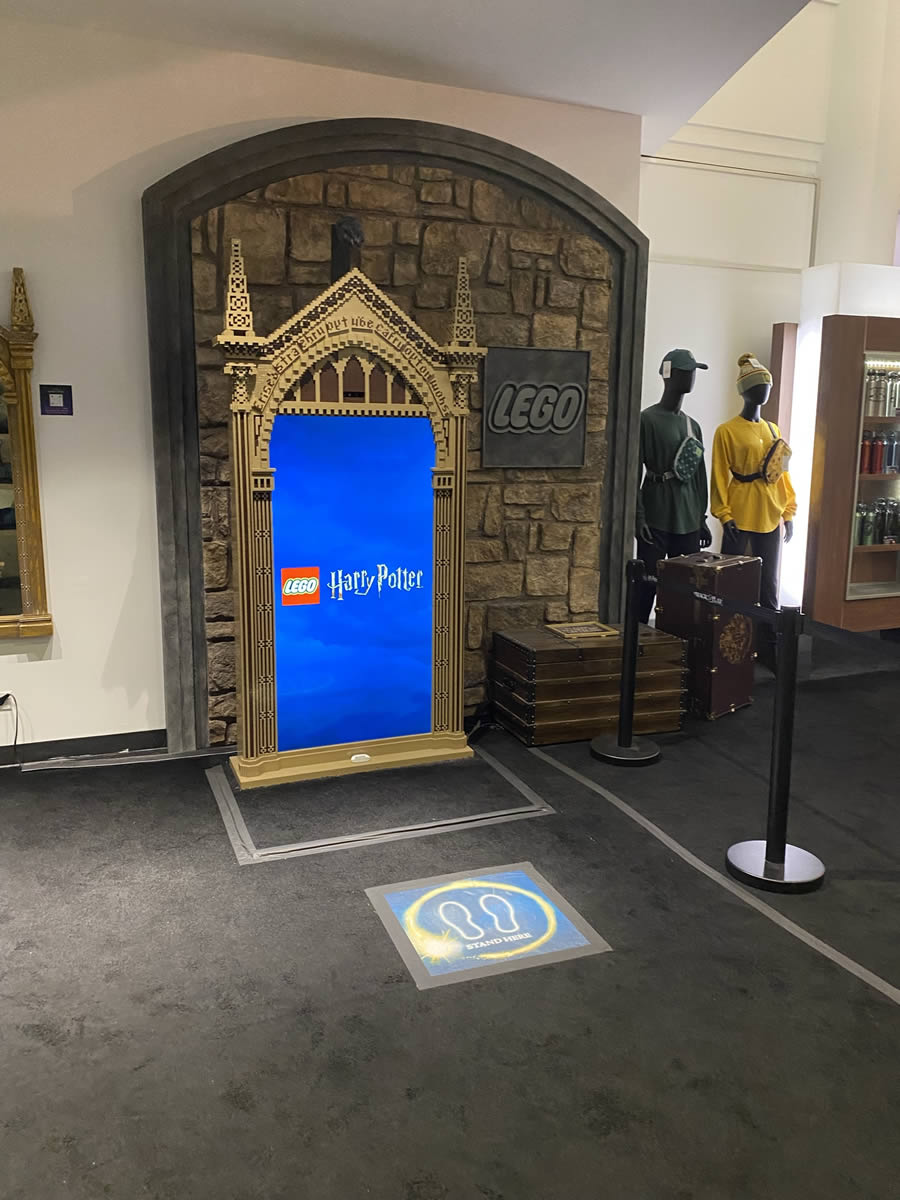 This interactive exhibit allows visitors to create your own minifigure, selecting everything from hair color to their Hogwarts house.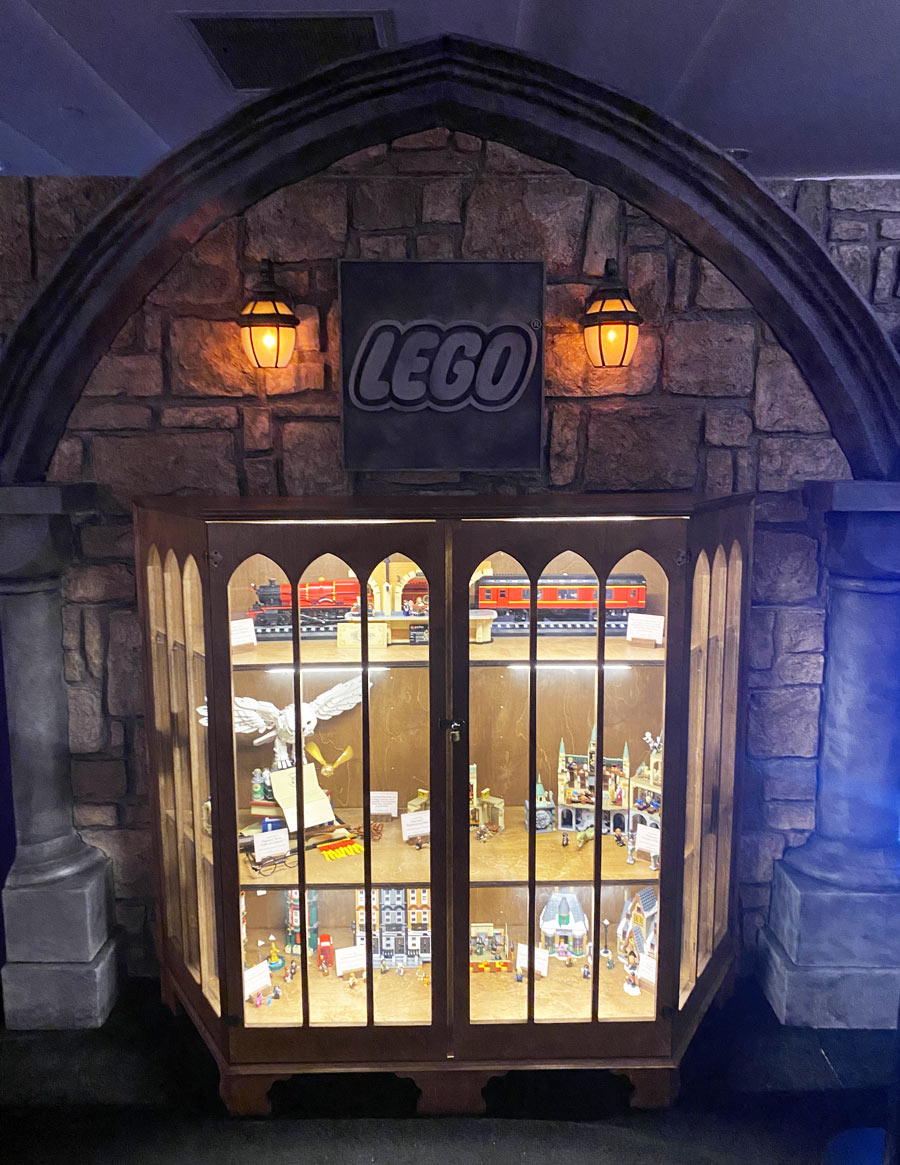 What's more, visitors can use spells such as "Lumos!" and "Immobulus!" to watch their Lego self move and perform enchantments in the magical mirror.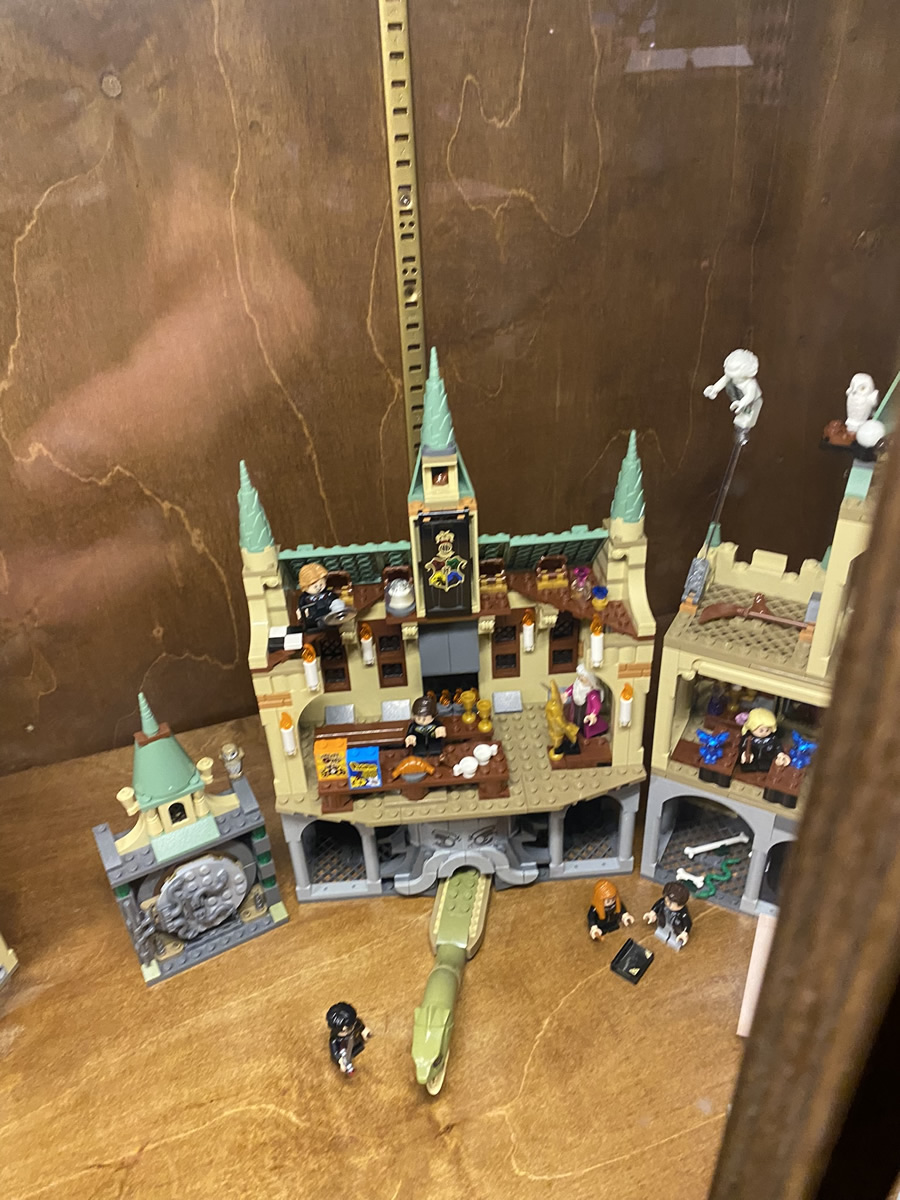 Lego's commitment to innovation in play has once again proven that there are endless possibilities when it comes to bringing imagination to life.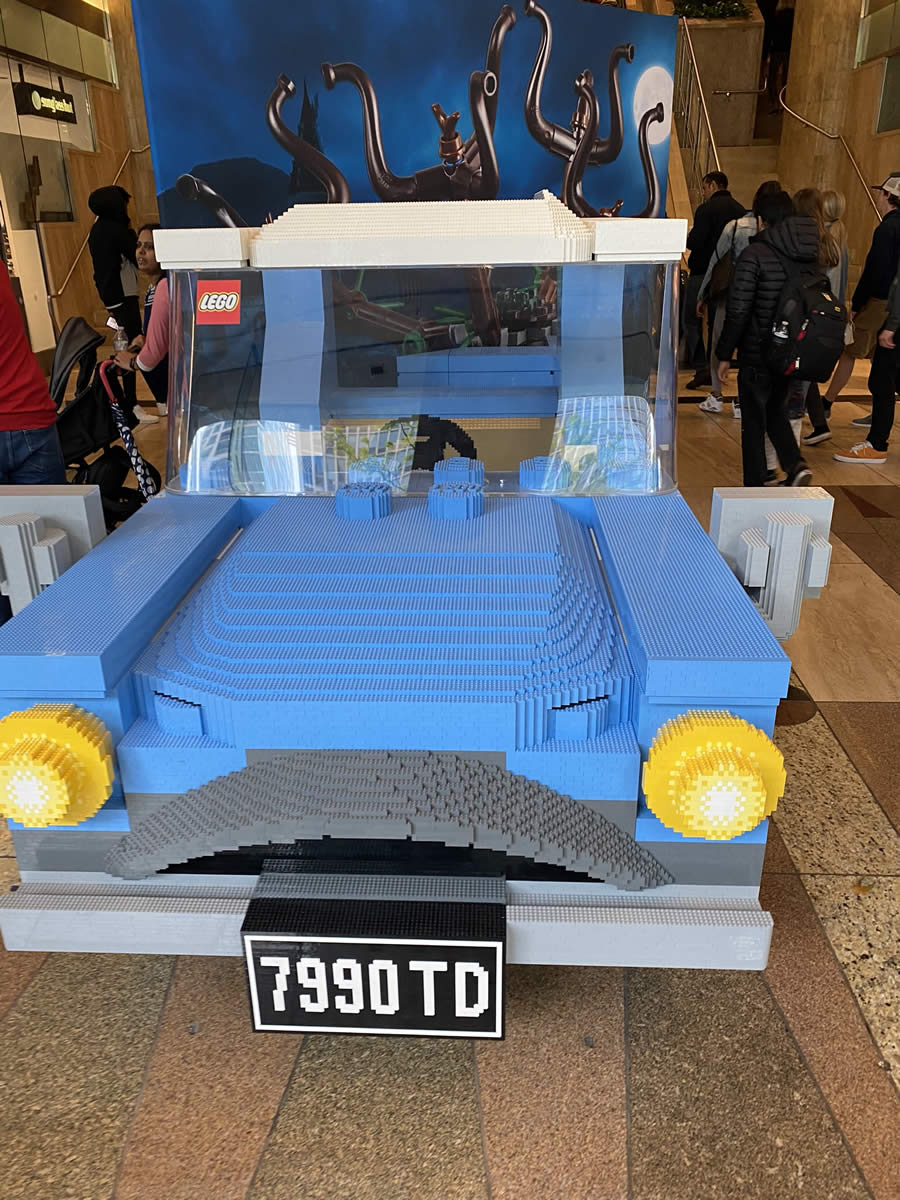 The Wizarding World experience in the Midwest just got even better with the introduction of Butterbeer at the Butterbeer Bar. Whether you prefer it in a bottle or on draft, you can now indulge in the iconic drink that has become a staple for every visitor to the Wizarding World.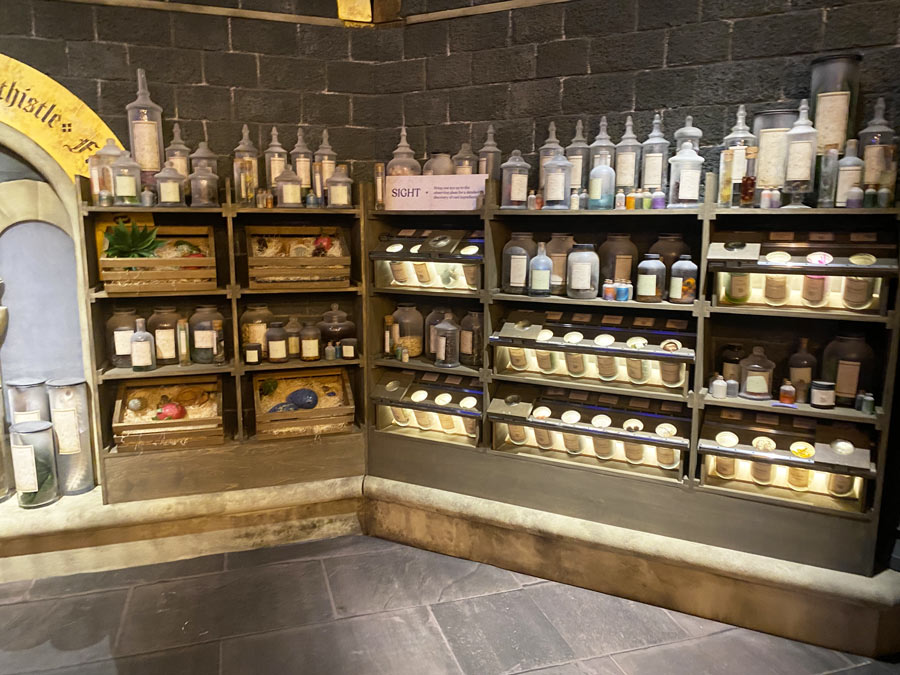 But that's not all – the experience also includes a shop filled with magical merchandise, and an Owl Post stop where visitors can send postcards to their loved ones.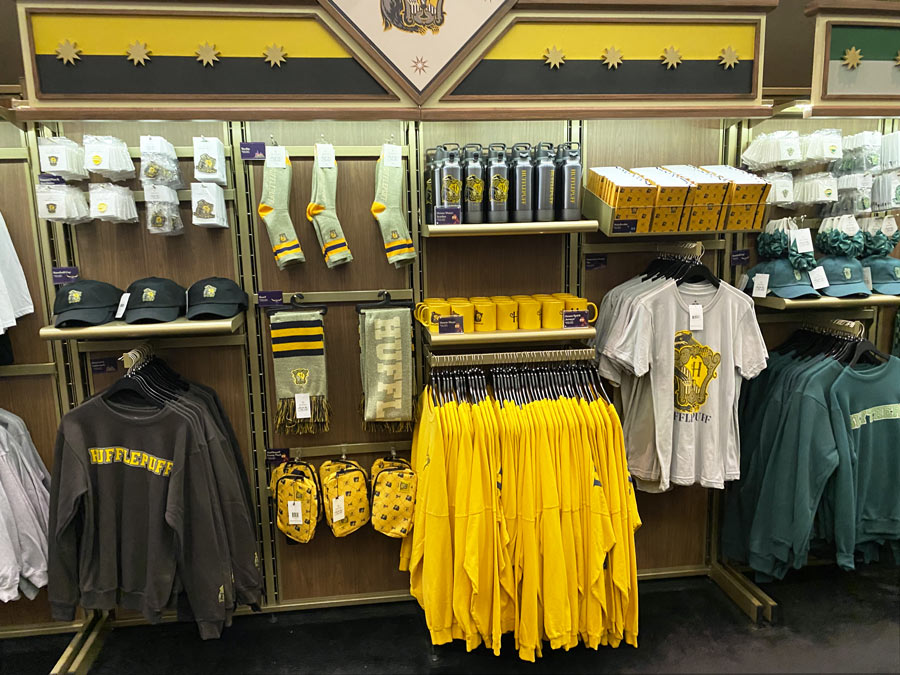 And the best part? Even without a ticket to the experience, anyone can still enjoy the shopping and Butterbeer offerings.
You can now purchase tickets starting at $37.50 for adult and $29.50 for children nine and under. This immersive experience will transport you into the enchanted world of Harry Potter.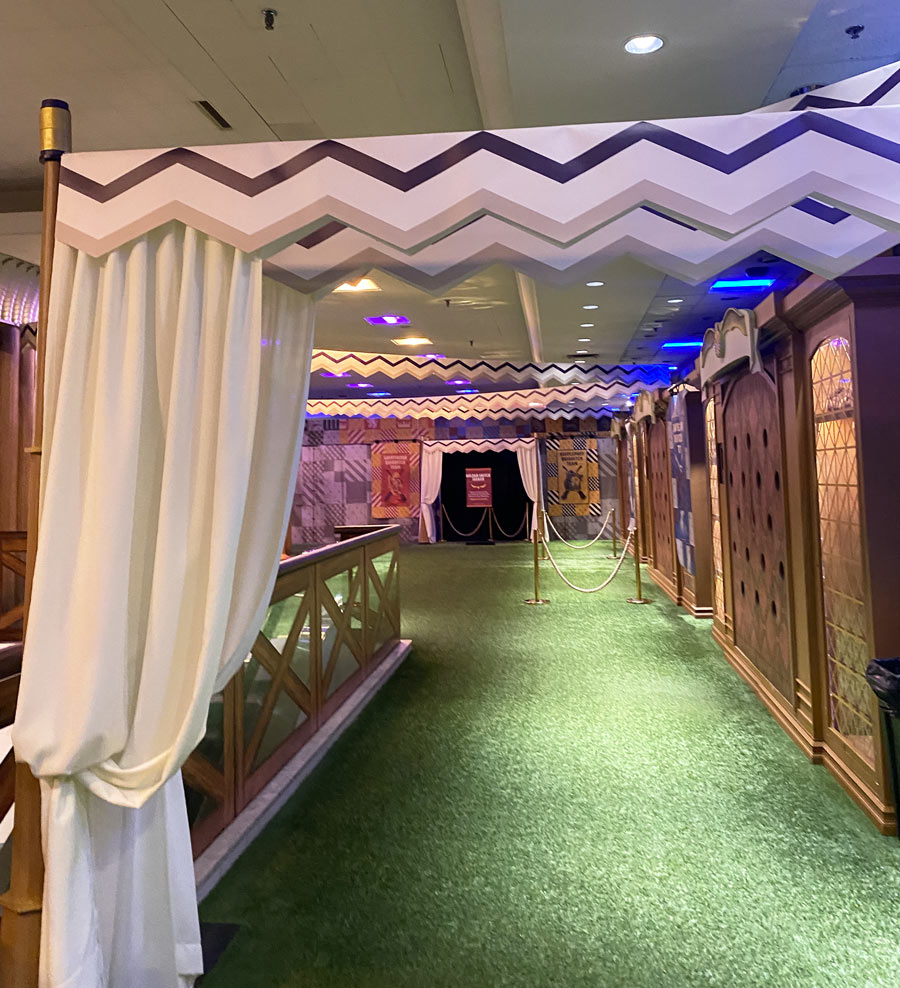 Don't miss the opportunity to explore themed party rooms and enjoy various private celebration options, including full venue rentals for corporate events and holiday parties.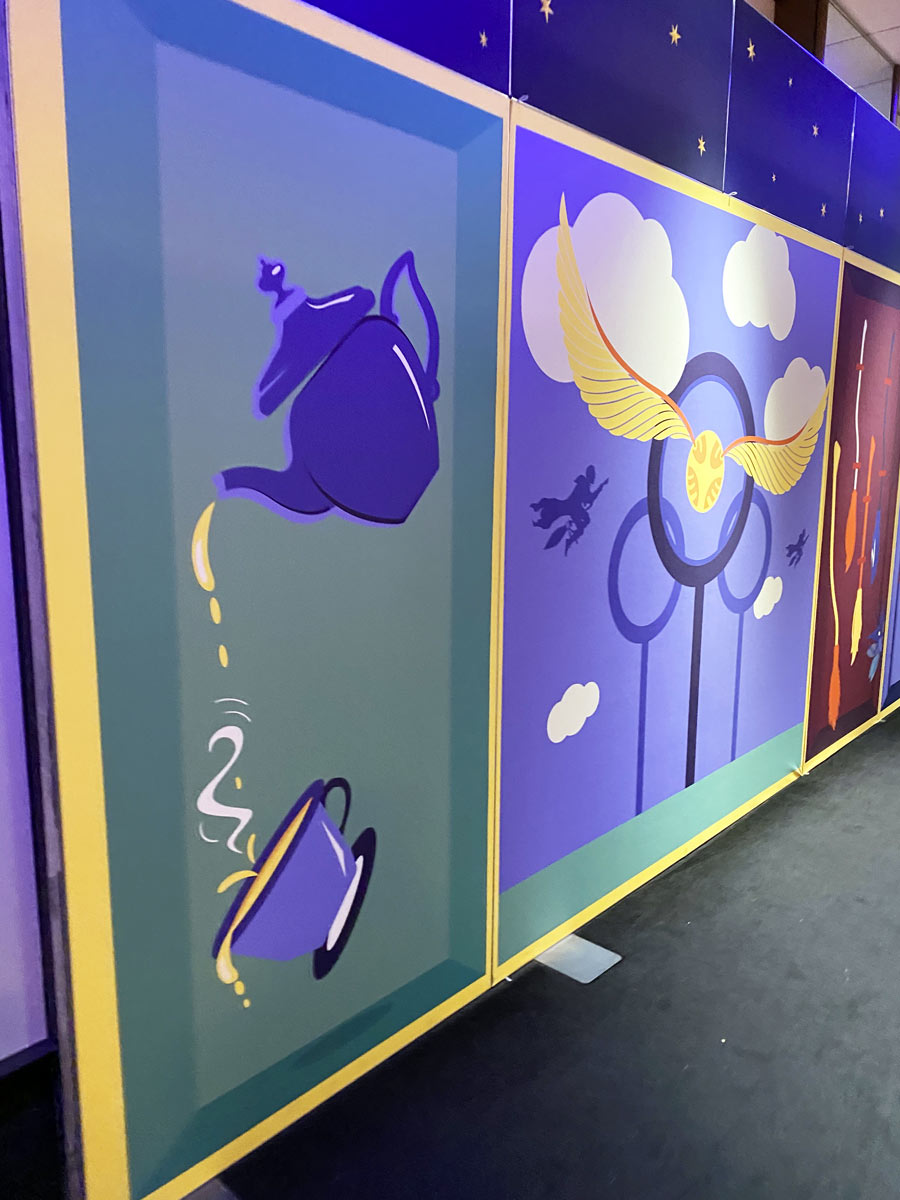 And if you're a die-hard fan like us, don't forget to check out the exclusive merchandise available only at Magic at Play.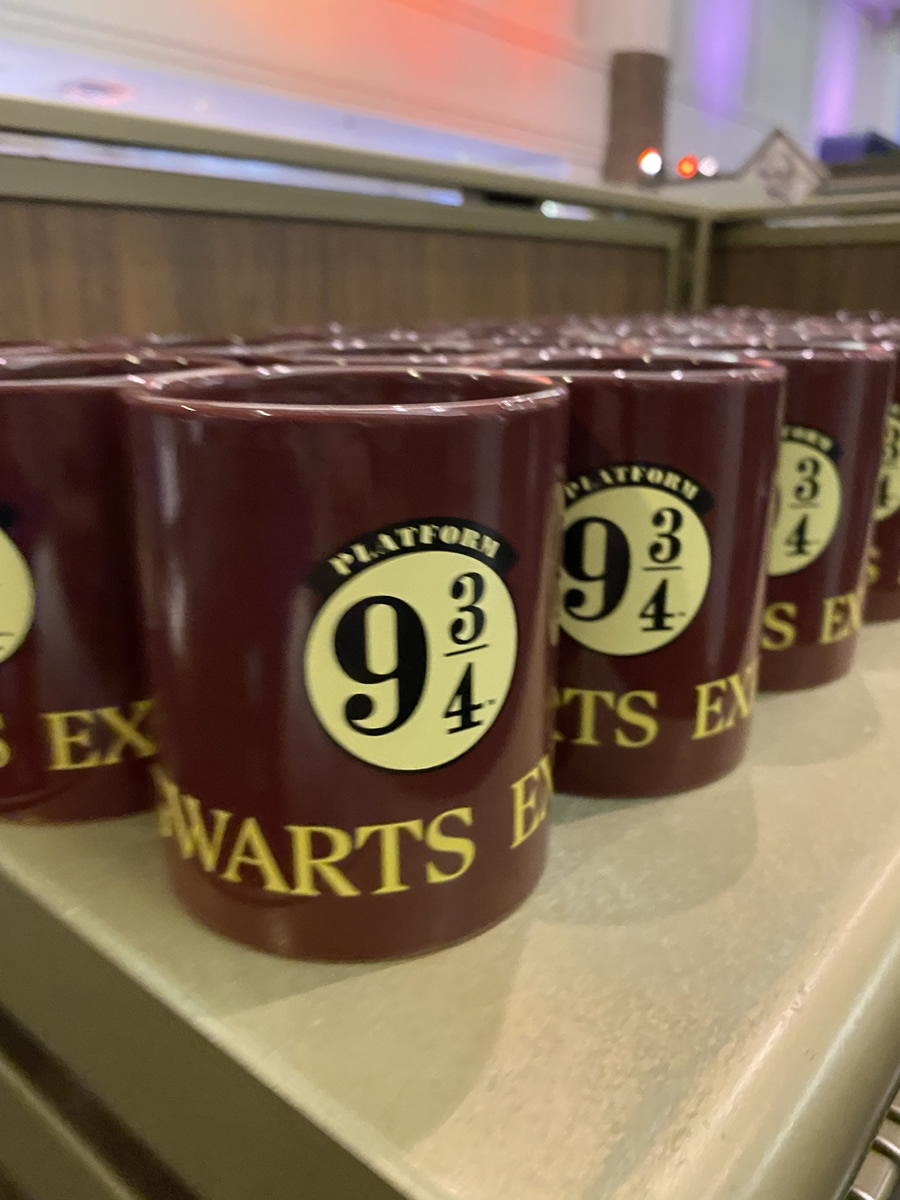 Located within Chicago's Harry Potter: Magic at Play experience, the souvenir shop offers an array of enchanting items that make for great graduation gifts or unforgettable mementos.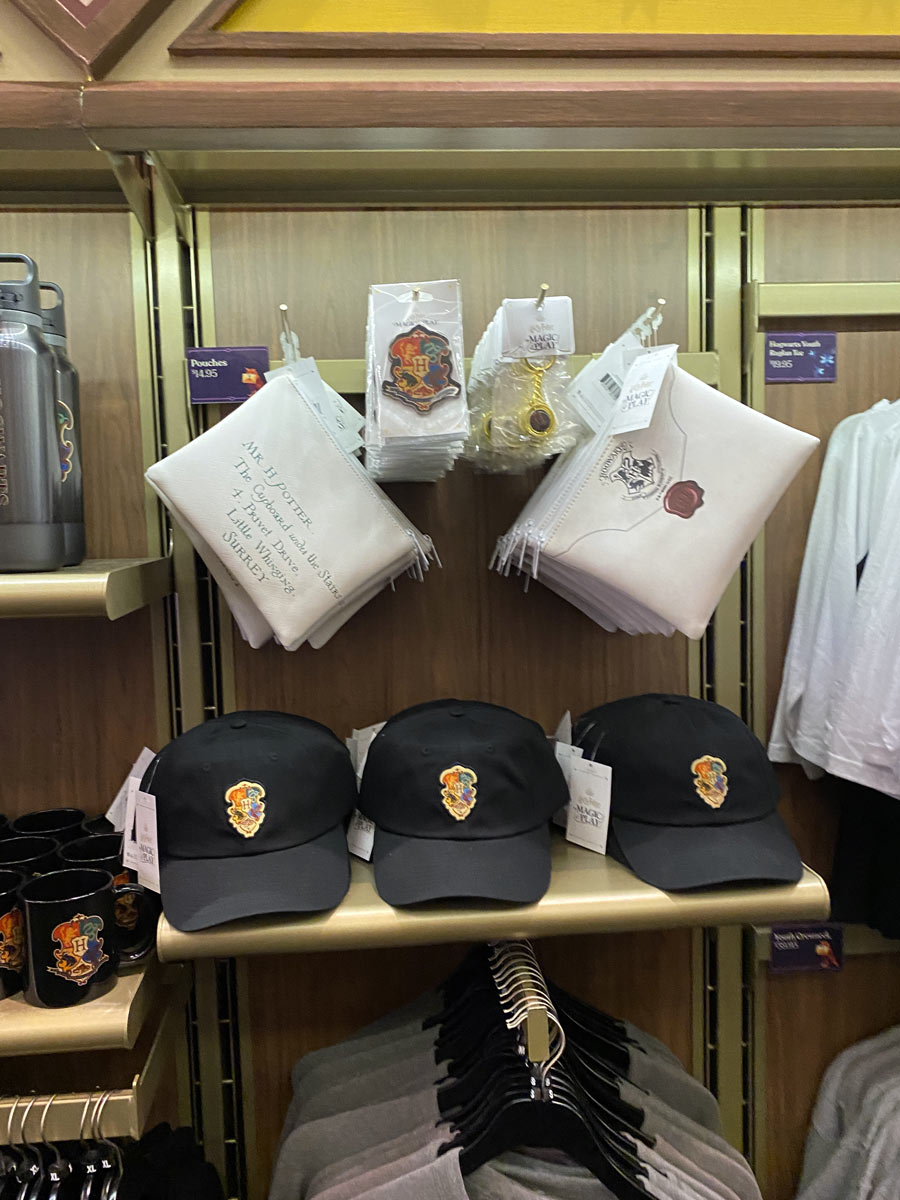 Here, fans can find an array of captivating items to bring the wizarding world into their daily lives. From Magic at Play logo mugs and platform-themed mugs to a delightful platform necklace, visitors can sip their potions and wear their love for Harry Potter proudly.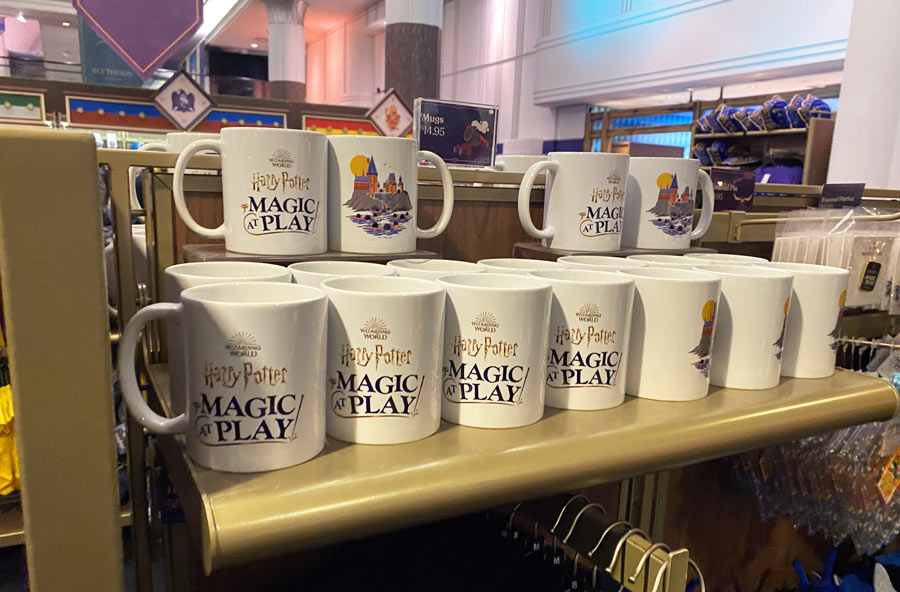 The shop also offers a selection of t-shirts, magnets, and baseball caps featuring the iconic Gryffindor and Hogwarts emblems.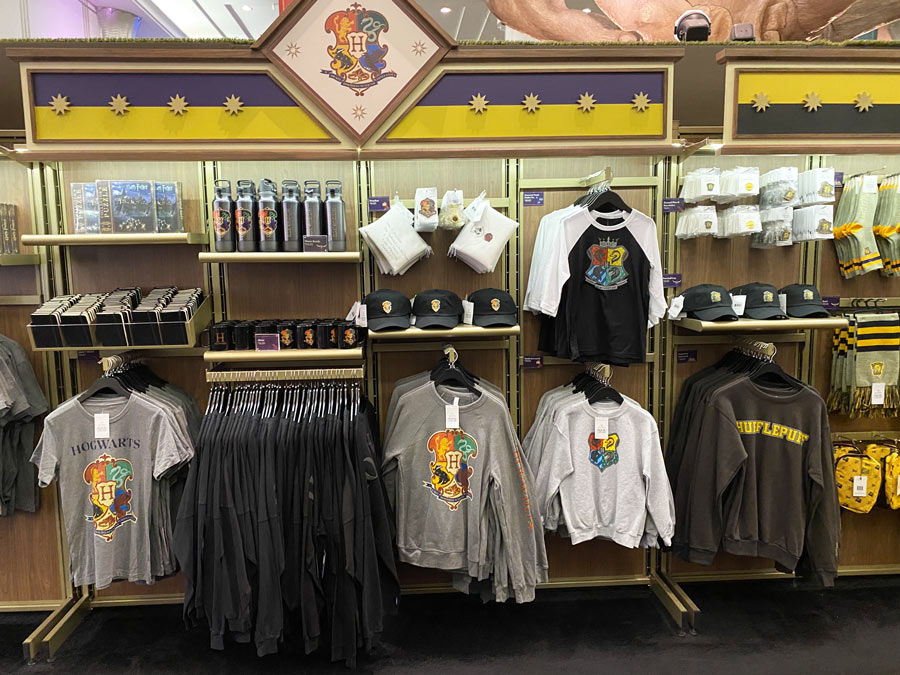 For those seeking warmth and style, Hogwarts sweatshirts and knit socks are available, alongside a range of Spinmaster Wands for aspiring wizards.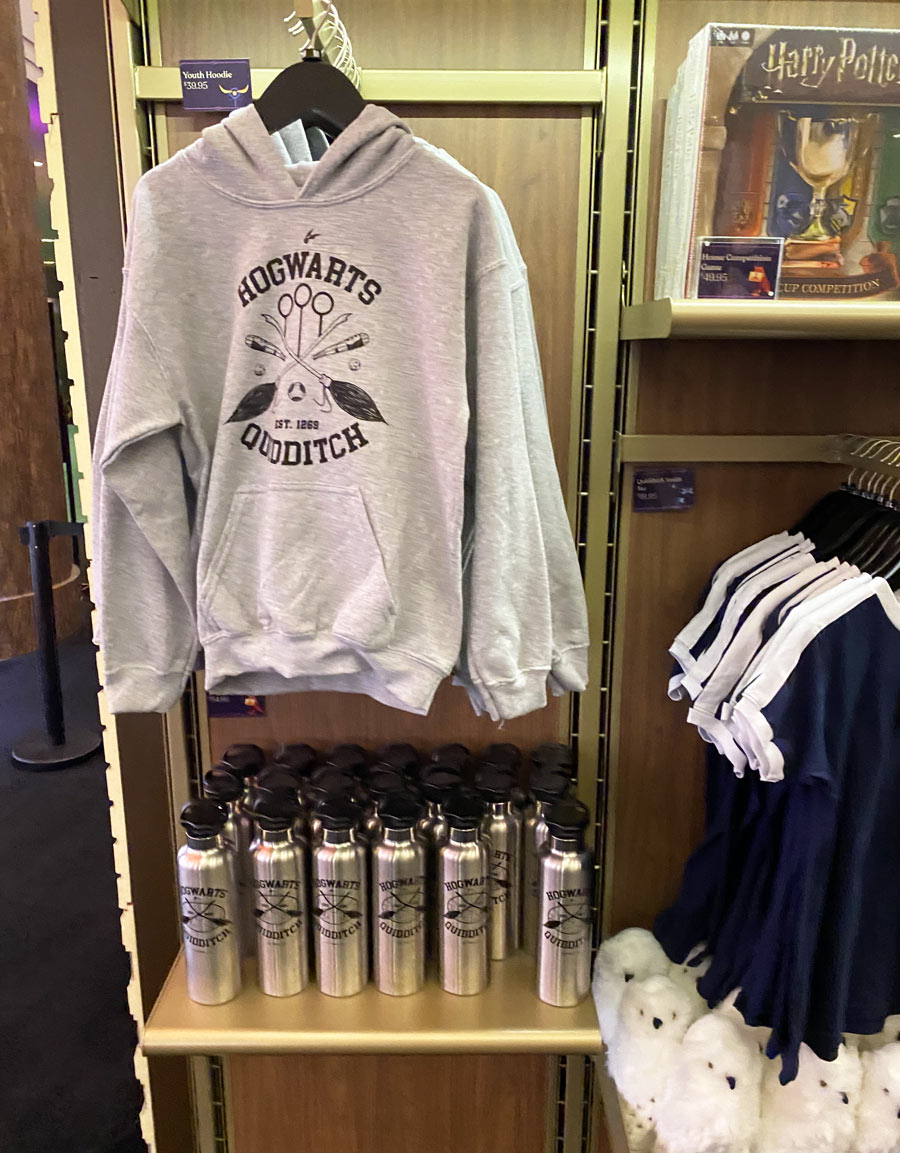 Not to be forgotten, the shop caters to fans of Slytherin and Ravenclaw houses, with mugs, scarfs, t-shirts, and socks adorned with their respective emblems.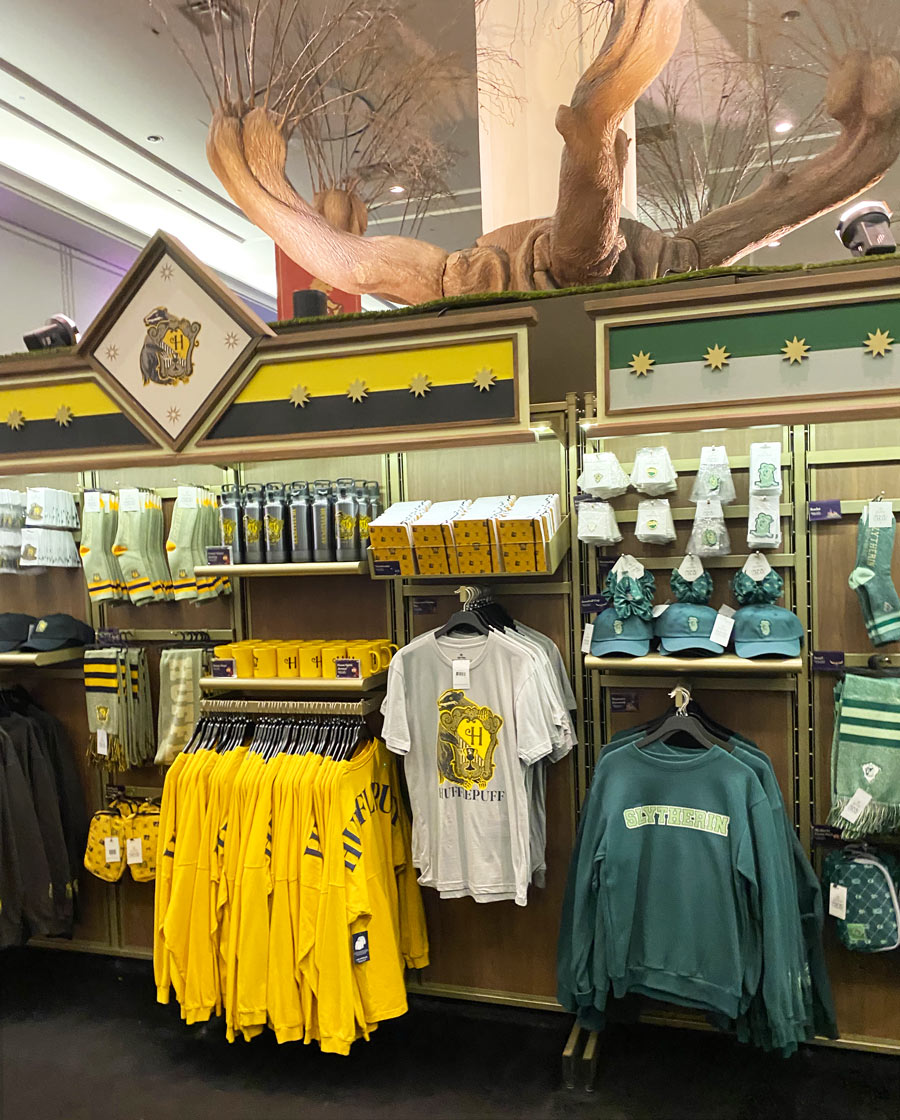 While the Magic at Play shop offers a fantastic selection, those looking for even more options can explore the vast world of Harry Potter souvenirs on Etsy. From intricate artwork and handcrafted jewelry to collectibles and clothing, Etsy has great deals for Harry Potter lovers.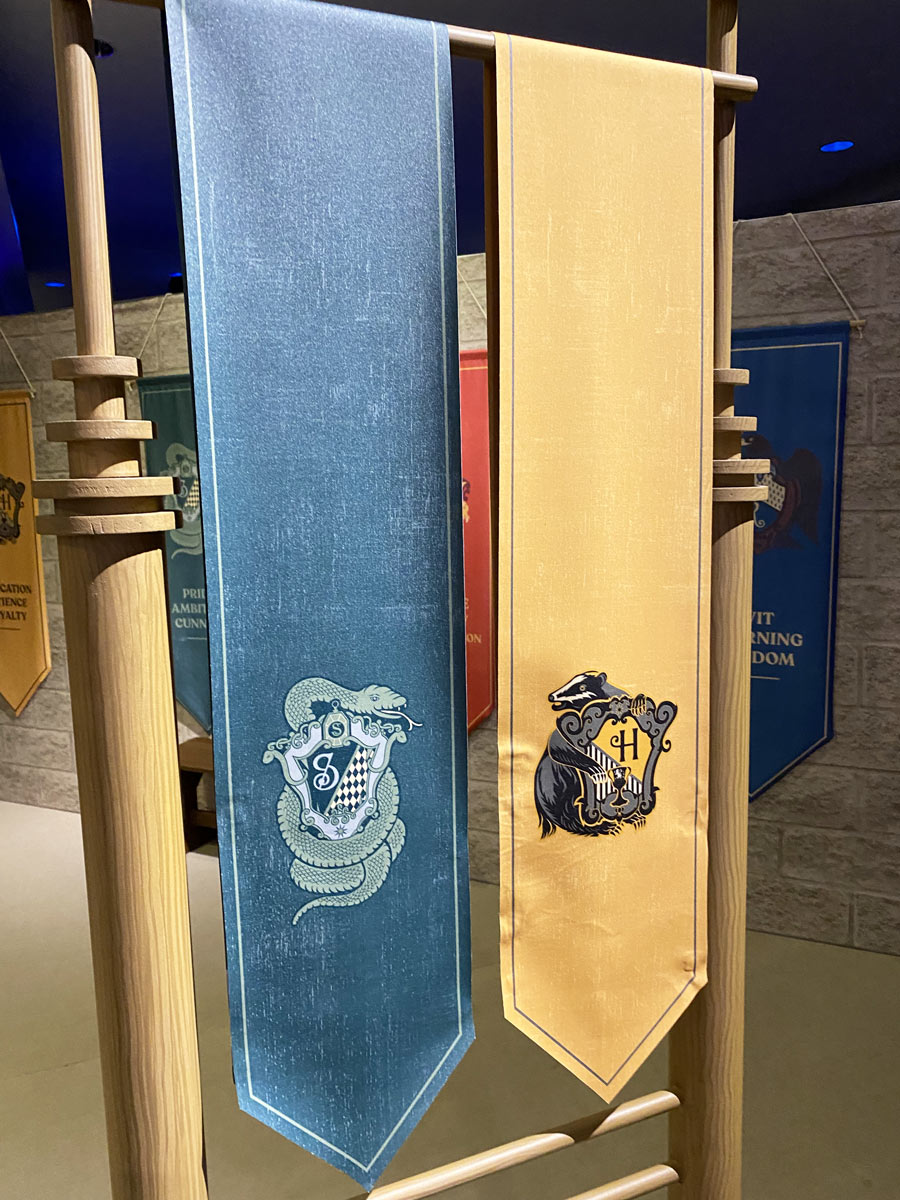 I recently found a fantastic Personalized Couple Heart Harry Fan Gift on Etsy with a 30% discount. For personalized school spirit scarves, head to Personalization Mall. With these options, fans can find the perfect souvenirs to commemorate their magical journey through the wizarding world.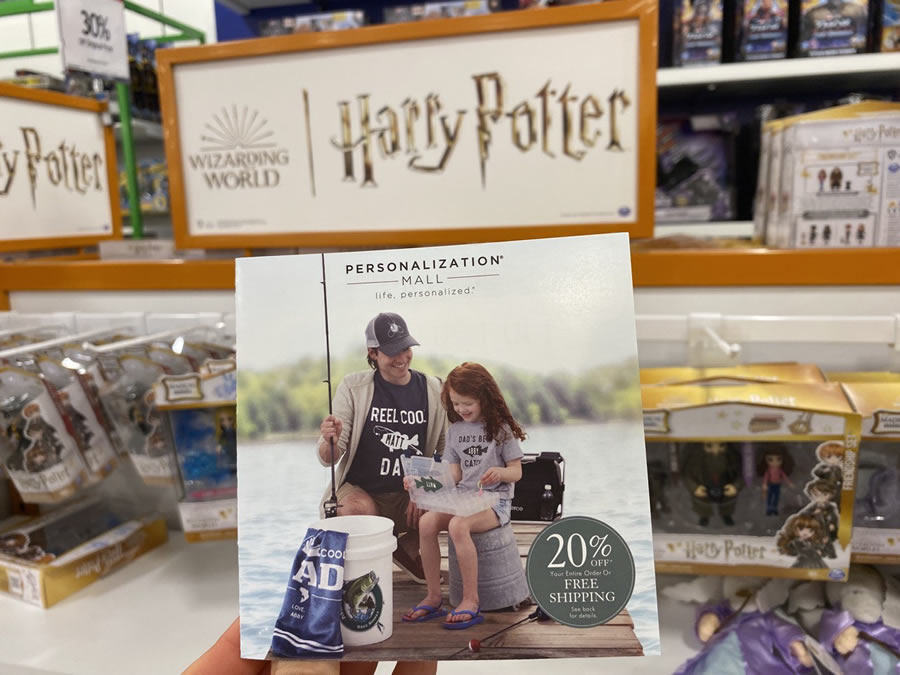 If you're a Harry Potter fan, you won't want to miss the magical world that awaits you at Harry Potter: Magic at Play in Chicago.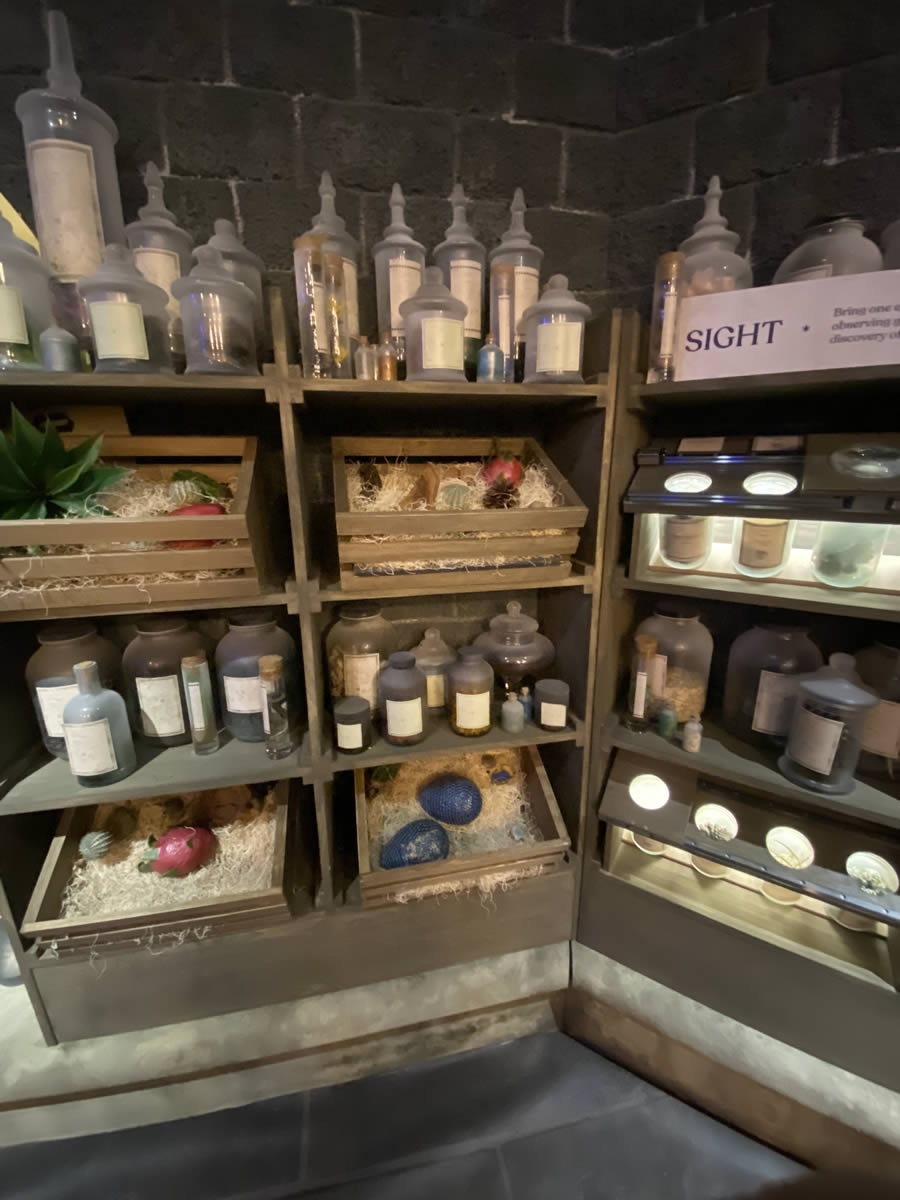 From the moment you walk through the doors, you'll be transported to the Hogwarts School of Witchcraft and Wizardry and surrounded by enchanting sets that will make you feel like you're truly living and breathing in the world of Harry Potter.
And for the young and young at heart, there are interactive activities that delight and engage, igniting the power of imagination and rekindling the magic of play. This exhibit is a must-see for anyone who wants to step into a world of wonder and enchantment.