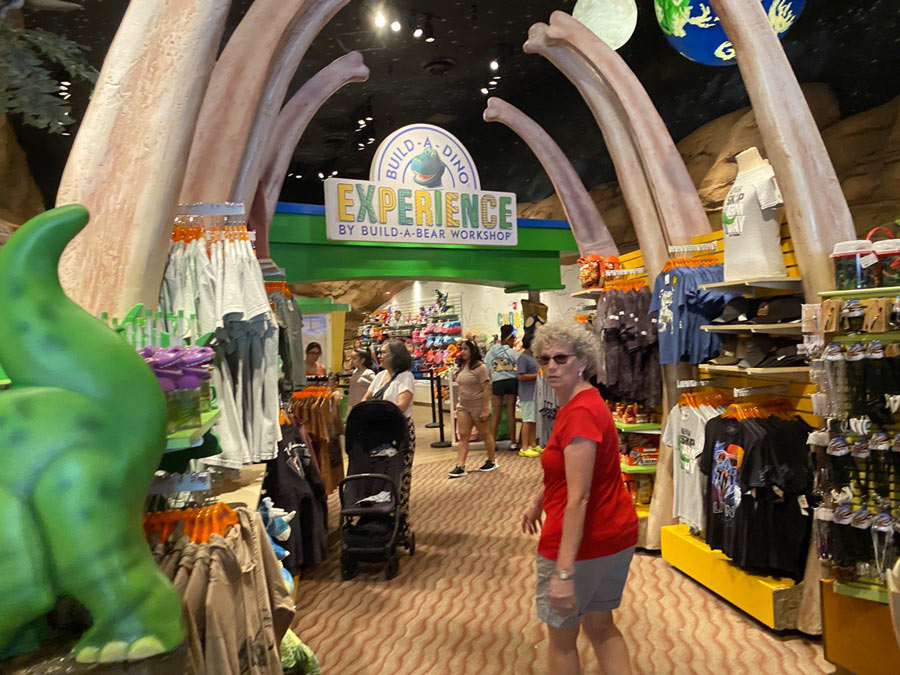 Are you planning a trip to Disney Springs with a mini paleontologist? Don't miss out on the chance to build a brand new dino at Build-A-Dino Workshop! This exciting place is brought to you by the creators of Build-A-Bear, and can be found inside the T-Rex Cafe. Store offers a unique and unforgettable experience for dinosaur enthusiasts of all ages. Get ready to bring your very own prehistoric creature to life with the help of expert workshop staff. Trust us, this is one adventure you won't want to miss!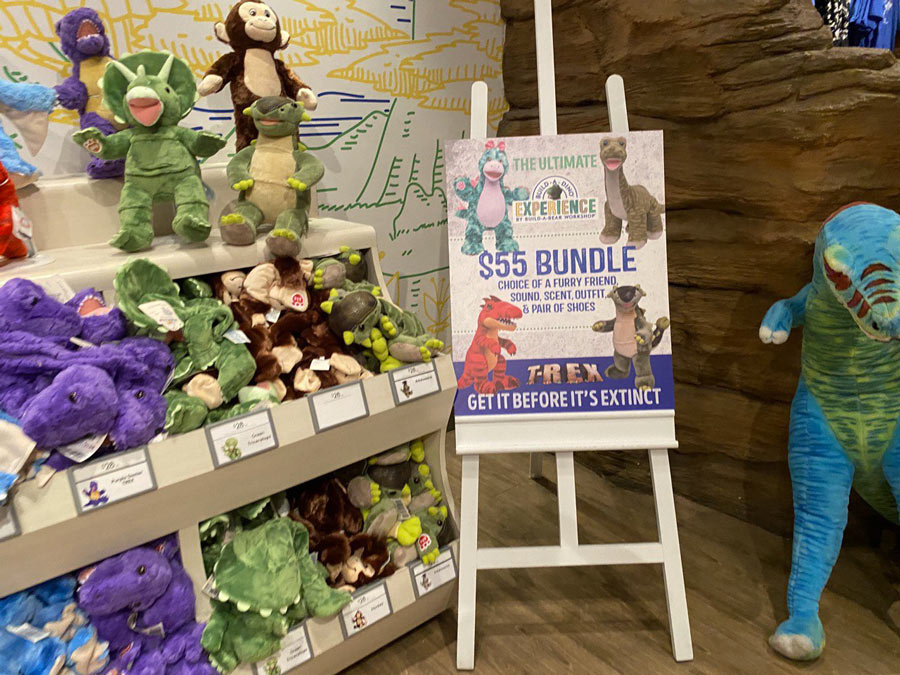 Our family vacation at Walt Disney World included a visit to the magical Disney Springs. This incredible area boasts a plethora of options for shopping, dining, and entertainment. Since I have a dinosaur lover, the first thing we did was go to Dino Workshop, which is located in the cafe. You don't have to be a cafe diner to experience the fun – you can access Build A Dino straight from the gift shop area. However, if you want to avoid the crazy crowds, it's best to opt for off-peak hours and have a blast building your perfect prehistoric plush.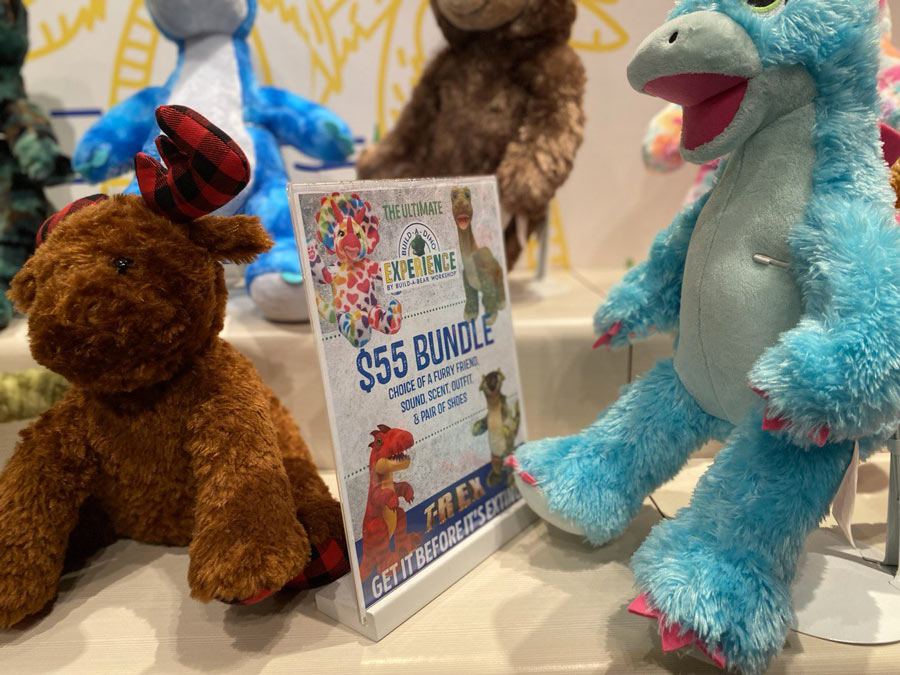 At Build-A-Dino, the first step to finding your perfect match is selecting the right prehistoric creature from their wide selection. And if you're in a rush or your junior paleontologist couldn't come with you, no worries! You can always adopt your dino and stuff them later at any Build-A-Bear across the country. Plus, if you're feeling adventurous, there are even a few non-dino options to choose from.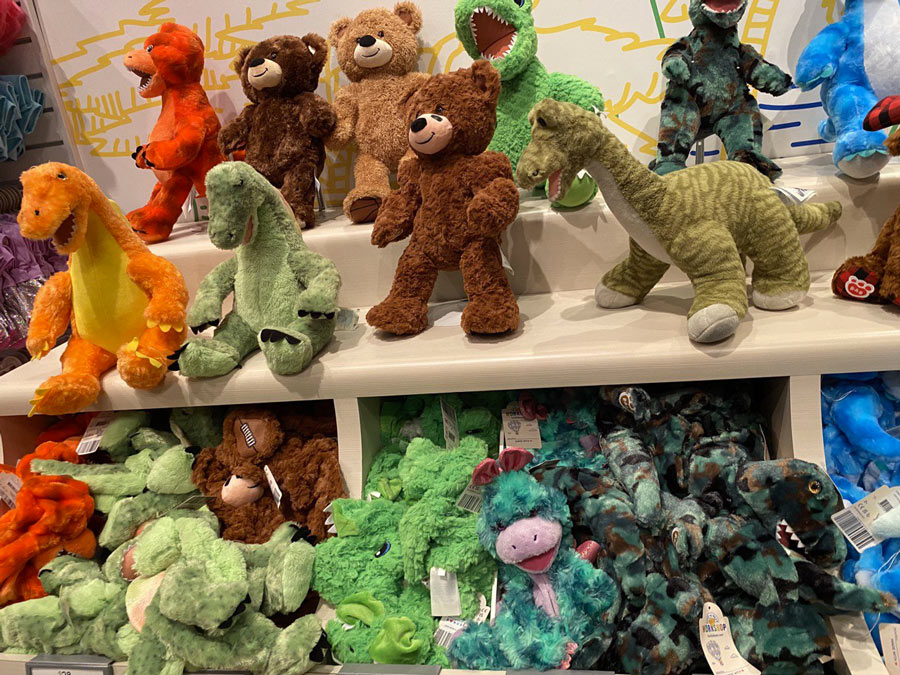 The style you choose for your Dino creation will determine the price, with options ranging from $24 to $35. But that's not all! Your dino-building adventure also includes a stuffing experience, wash station, and even a personalized birth certificate. Just be wary of the hidden costs — clothing and accessories can quickly add up. If you're looking to save some money, skip the add-ons and let your dino's personality speak for itself!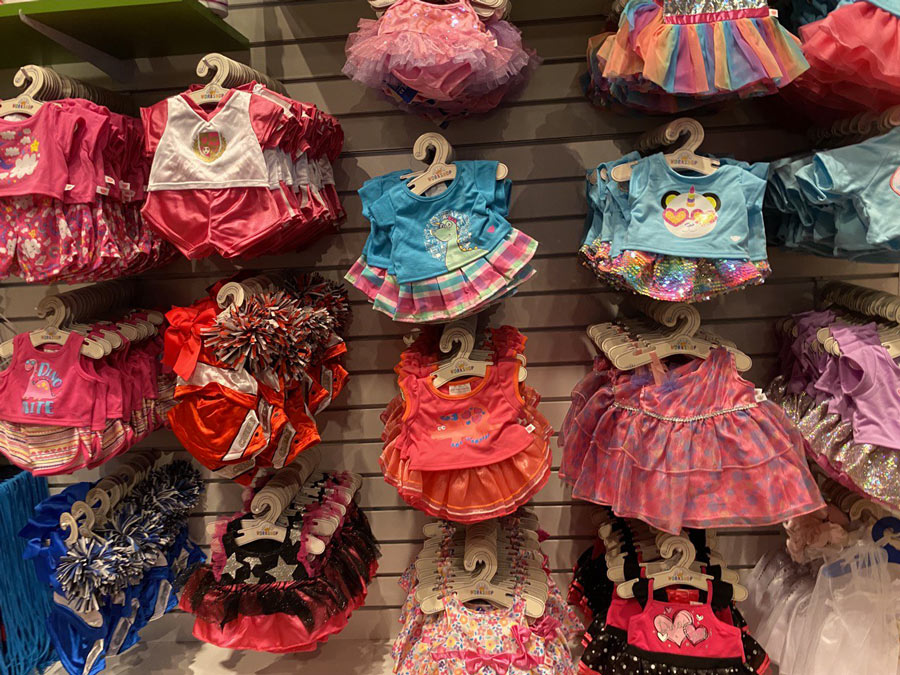 For those pondering whether their little one is ripe for a trip to Build-A-Dino Workshop Disney Springs, breathe easy. The ideal age range for this special activity is preschoolers and lower grade school kids. With some assist from mom and dad, children can take part in the excitement.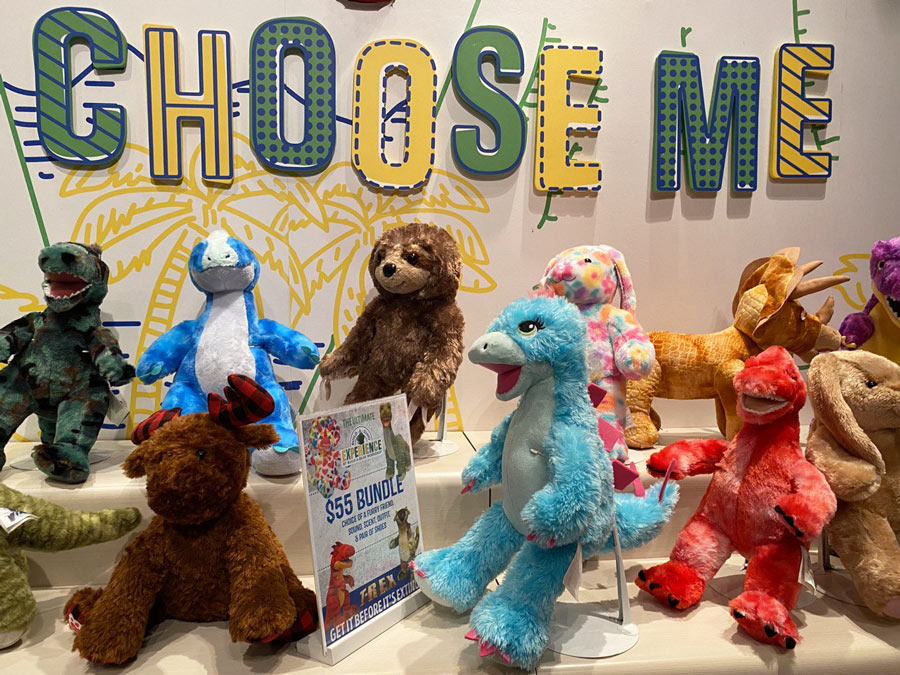 As for ways to save – there are two of them! The first is to use gift cards. You can bring both Disney gift cards and Build-A-Bear gift cards to Dino Workshop. But before you excitedly use your discount, make sure to double-check the fine print. Not all offers work at the store, so it's best to be sure before you go. The second way is to take advantage of the store's discount offers.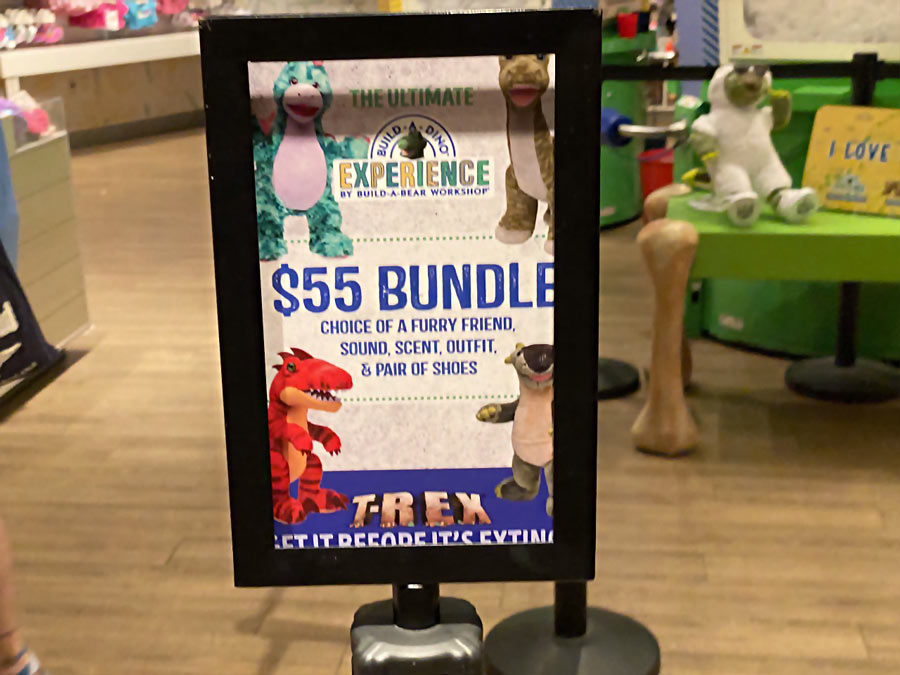 Once you've finished creating your own personalized dino at Build-A-Dino, be sure to stop by the T-REX Cafe Disney Springs Gift Shop for even more prehistoric fun. It's a treasure trove of exciting goodies, perfect for fans of these prehistoric creatures. From toys and games to clothing and puzzles, there's something for everyone.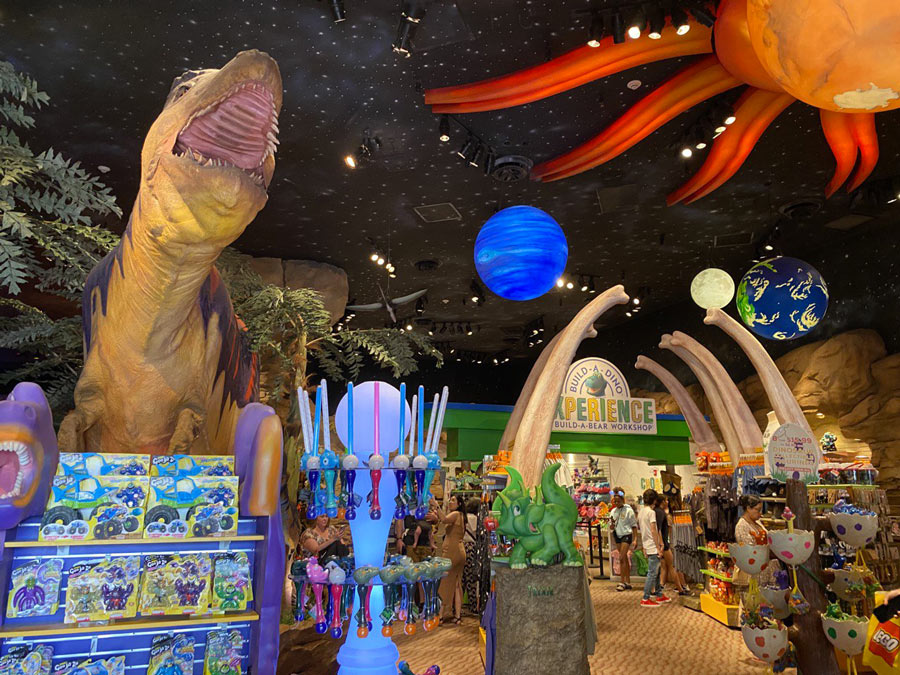 This store is truly a dino lover's paradise, offering an incredible range of products that will have you awestruck. Take a break from the theme parks and immerse yourself in this unique shopping experience. You won't regret it!