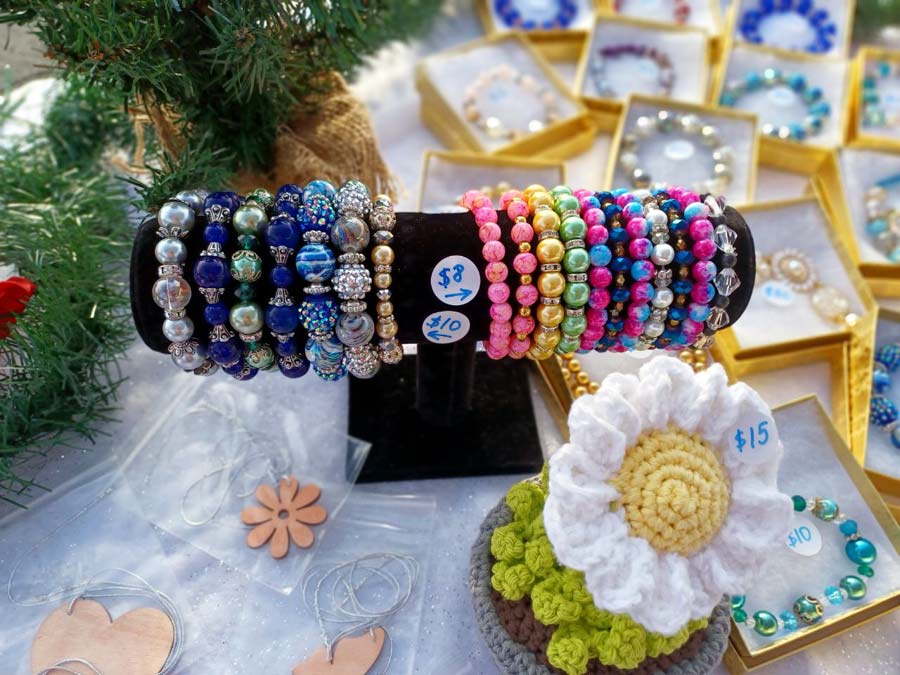 Some people are born with entrepreneurial talent while others develop it over the time. If you want your child to be successful in business in the future the earlier you help develop entrepreneurial skills the better. One of the most interesting ways of doing so is to engage children to participate in holiday fairs. My friends offered me and my children to take part in a local craft fair and to my surpriseI discovered that children starting 6 years old can take part init and sell various stuff. My two sons got very excited about the prospects of being real vendors and we they got to work.
The first thing that came to my mind was making friendship bracelets, so we got to Michael's near me and purchased the required supplies. My sons shared their duties the following way: the elder makes bracelets, the younger helps him and sells at the fair.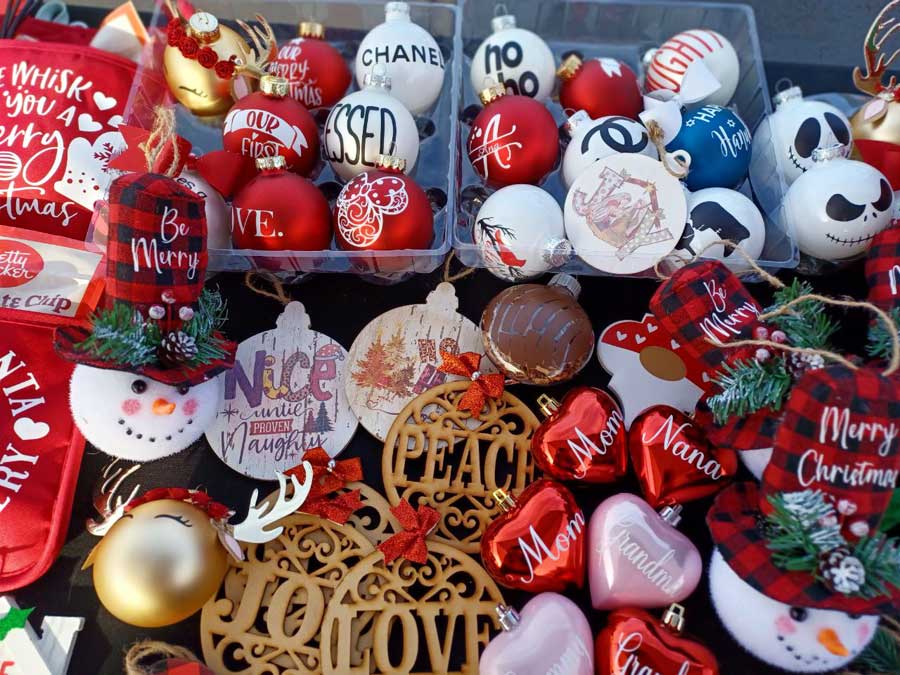 We decided to participate in Holiday Boutique held at the premises of Wood Canyon's Elementary School (23431 Knollwood, Aliso Viejo, CA 92656). It started at 8:AM and was over at 1:00 PM. There were many vendors who specialize in making handcrafted home decorations and beauty products. Most of them are sole proprietors who have their own business they promote on Instagram or other social media networks.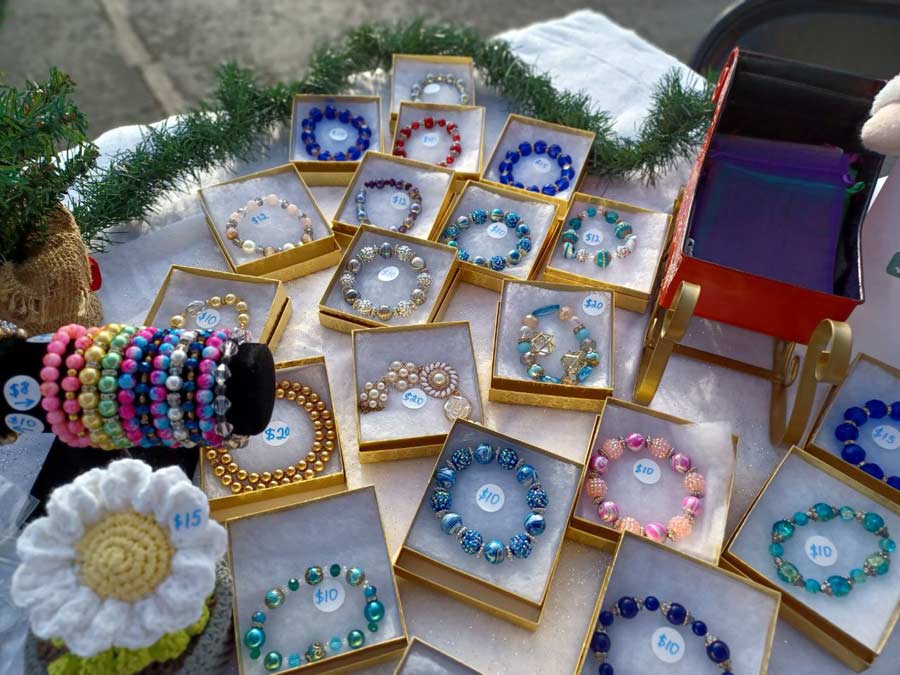 There were a wide variety of handmade bracelets. Friendship bracelets are extremely popular these days and we made a bunch of them to sell.
Necklaces and earring are also always hot, so if you can make stuff like that you may expect to earn a lot by selling it.The idea is similar to that of Etsy store, but their products are sold not online, but in a traditional way. It's a tribute to the historic tradition of organizing Christmas fair where vendors sell holiday souvenirs and gifts. If you can't make it to your local fair, you can find similar stuff at Etsy. Before the holiday Etsy sellers offer a wide selection of handmade Christmas gifts and offer generous rebates with Etsy Coupons.
Another top product category on all Christmas fairs is food. Handmade sauces made with organic products, marinated cucumber and tomatoes are delicacies everyone is craving for.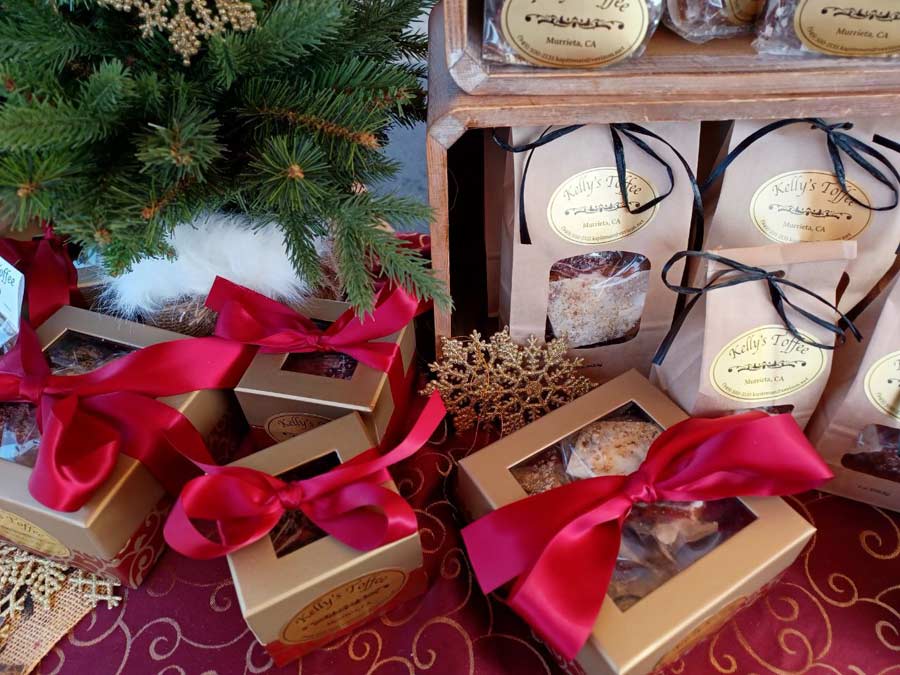 Handmade toffee offered at Kelly's Toffee is very delicious. The vendor gave away samples of her products and we tried it. The candy was delicious, and according to the vendor it is made of natural ingredients. The packaging and the design look very professional. I'm sure this toffee will be a great Christmas treat for both children and adults.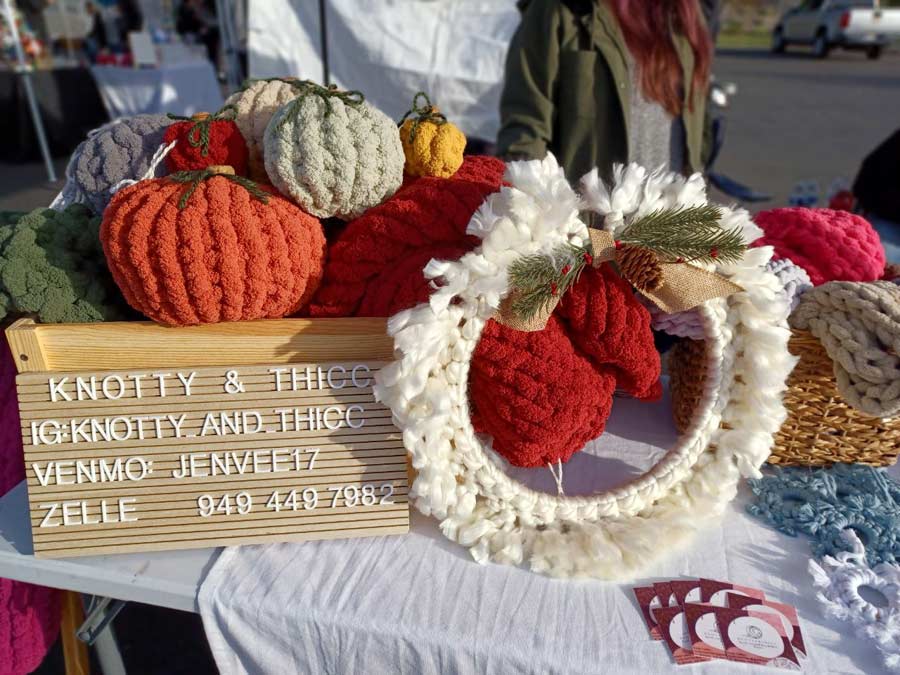 Christmas handmade decorations were widely represented at this fair. There were several vendors offering knit holiday decorations like knit pumpkins and knit Christmas wreaths. And, of course, at events like that you are sure to find lots of hand knit hats, scarves, socks, sweaters and even tote bags.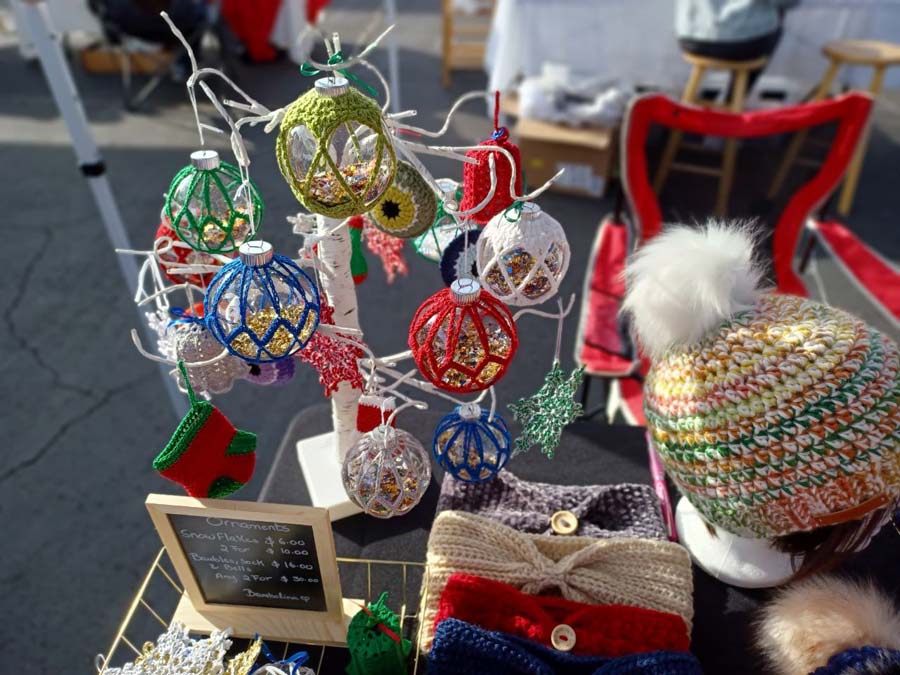 Handknit Christmas ornaments are very beautiful and unique too. They will add charm and coziness to your home interior.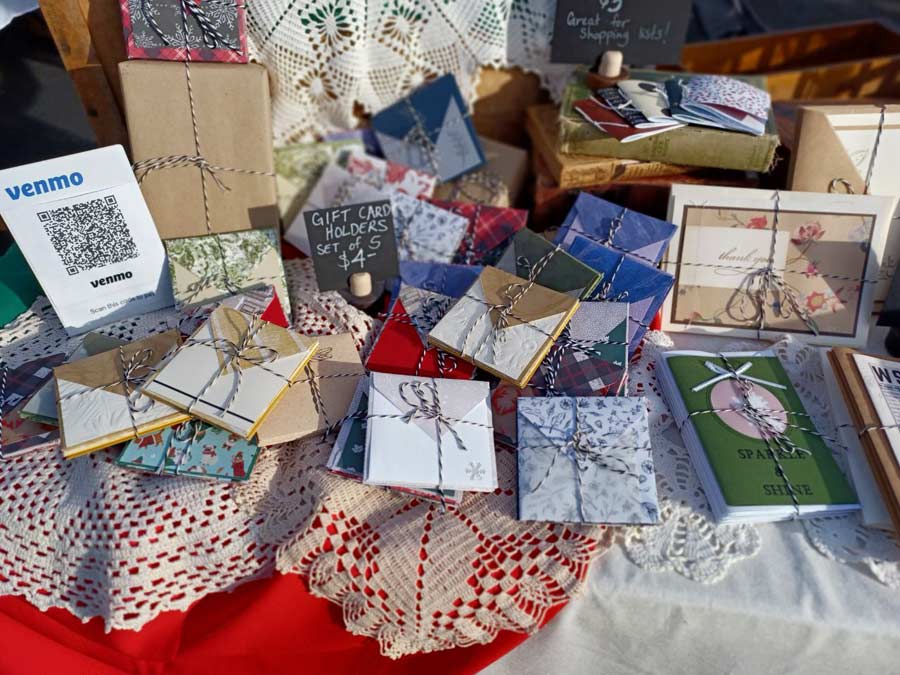 If you collect vintage newspapers and magazines here is also a booth selling paper cards, vintage sheet music packs, gift card holders and more.
A range of home decorations available at the fair is impressive. They will make an excellent gift for friends and relatives.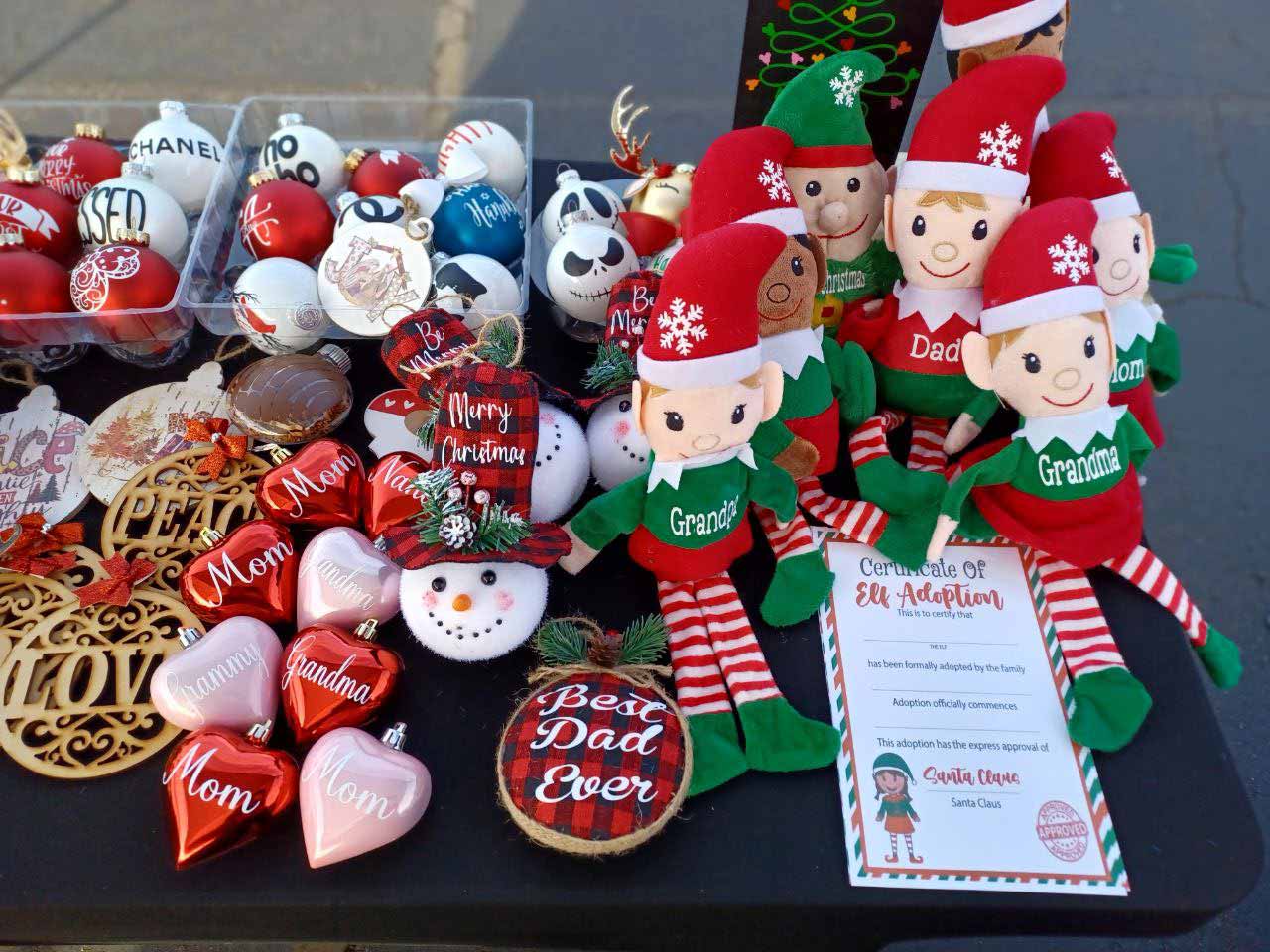 Getting an elf with Certificate of Elf Adoption is a cool gift idea too.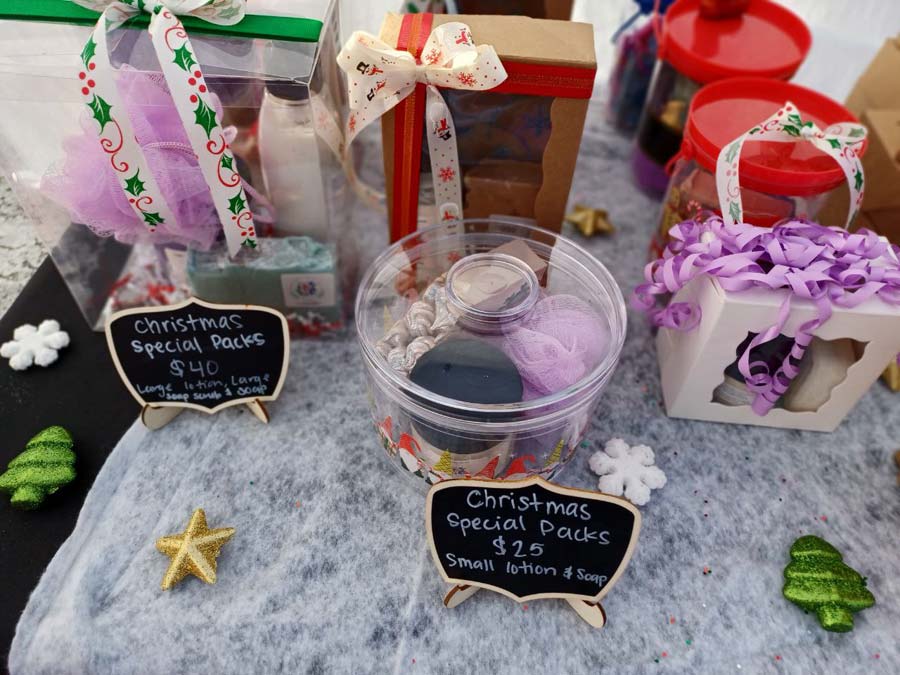 Handmade soap and candles are popular gift ideas as well and at the fair you could find nice gift setsthat include lotions, soap, and other handmade beauty products.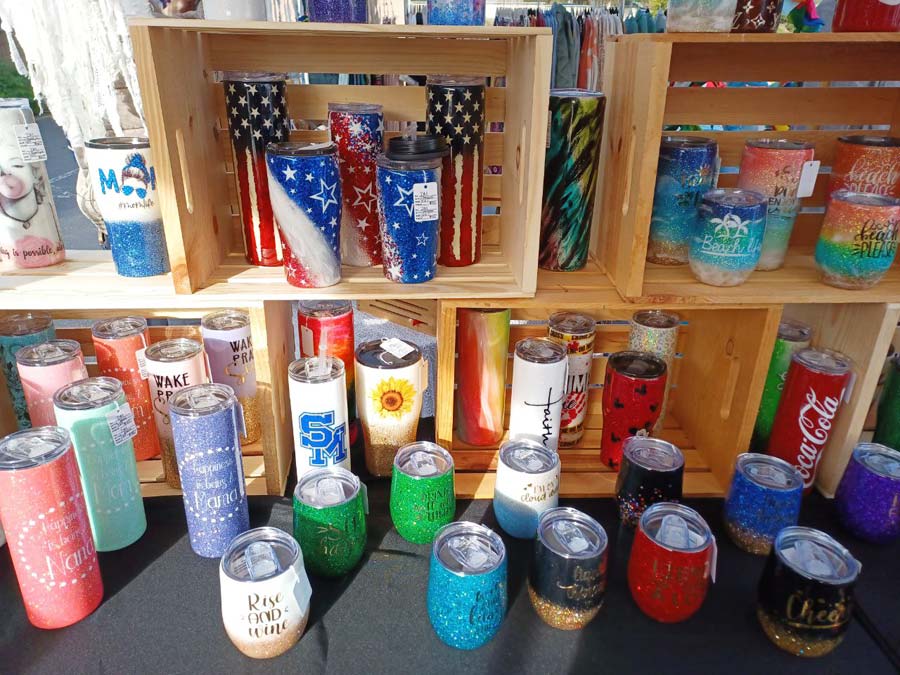 What I couldn't pass by and bought as a Christmas gift for my friend is a beautiful tumbler with cute design. There are tumbles with holiday designs as well as designs suitable for everyone as a gift. There are cute tumblers for beach lovers, moms, dads and friends.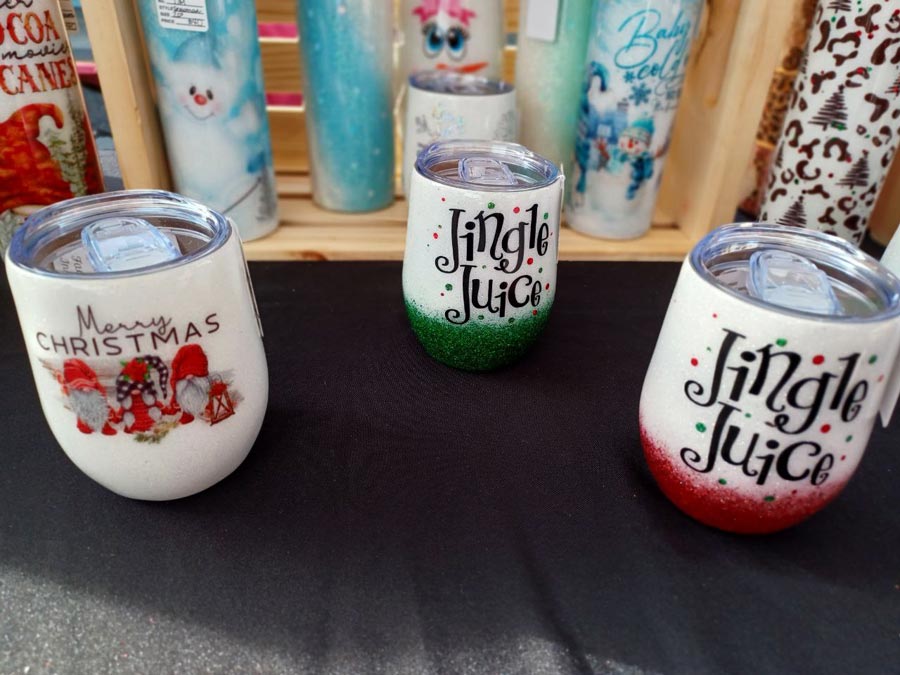 Jingle Juice tumbles come in a variety of colors and designs. The unique thing about such tumblers is that they retain heat and cold for many hours.They will be a must have for long trips or when you are very busy during your everyday life. Just pour in hot coffee or cacao in the morning and it will still be warm at lunch time.
My kid and I loved being vendor at the local fair. We returned home full of creative ideas and plans on participating in other fairsthat are coming soon.