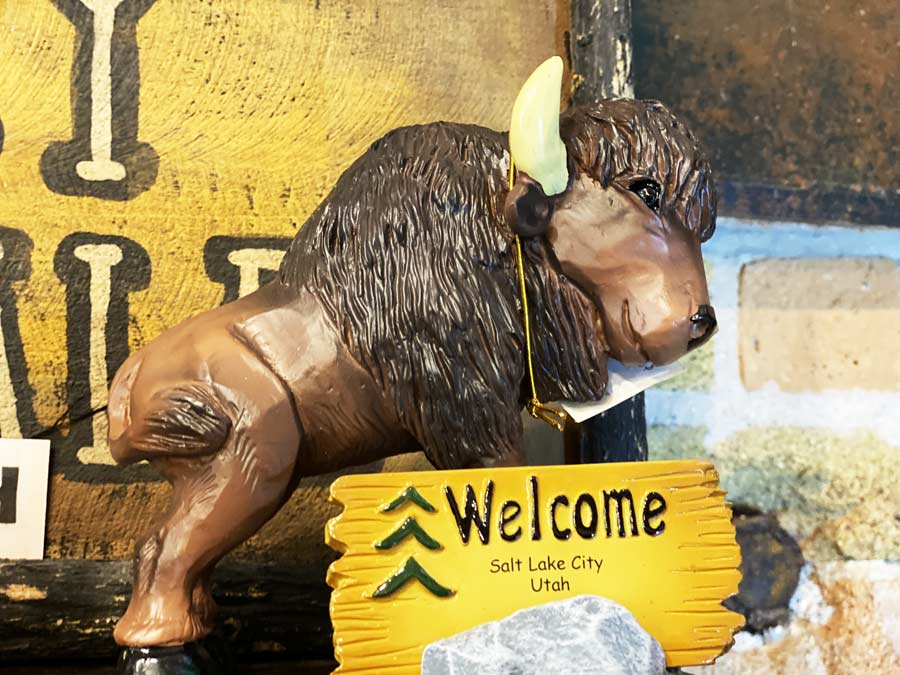 Taking a road trip is always a big family adventure for us. It's a chance to see different places, meet new people and learn more about the culture. Our last road trip was to Utah and traditionally we visited many gift shops all over the state. If you are planning to visit Utah before Christmas and are looking for original gift ideas, here is my collection of the most interesting souvenirs to present to your friends and loved ones.
Mugs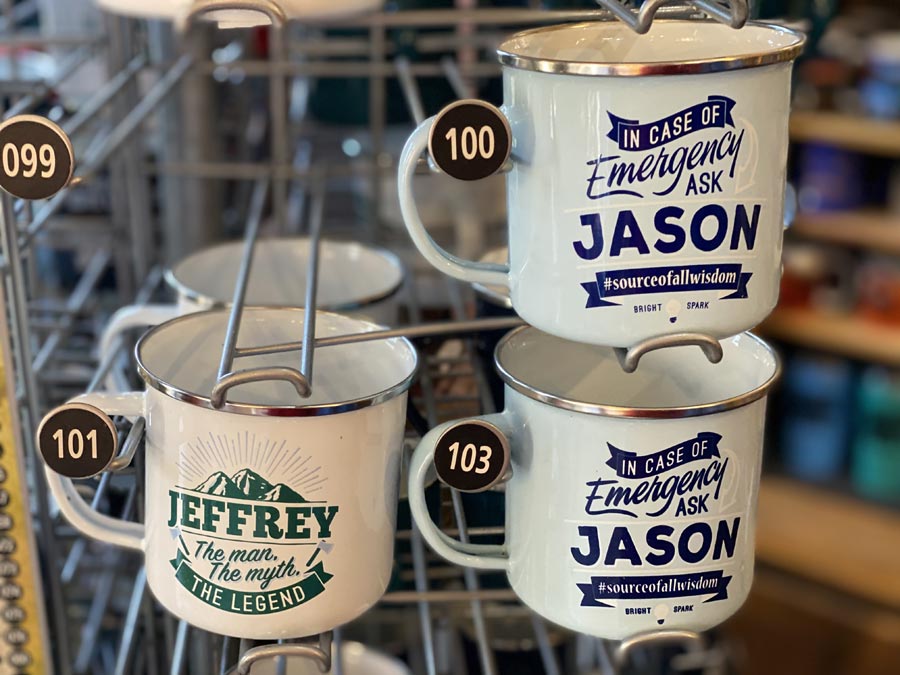 The most traditional souvenir ever is, of course, a mug, but who said that the mug should be boring. You can flatter a person's ego by presenting a mug with cute, inspiring, mood lifting phrase to show how much you care and point out what you respect this person for. We all have individual traits that can be appreciated and it's always nice to have another reminder of being valued and loved. If you friend is a Know-It-All person, the mug with #sourceofallwisdom writing will be a nice gift that would show how important his pieces of wisdom is for you personally.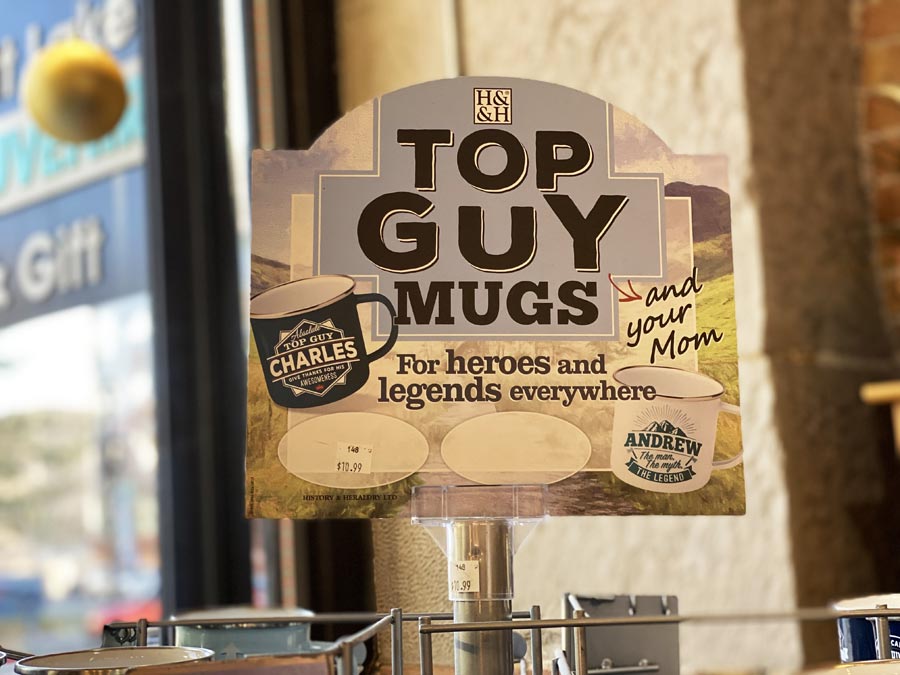 The Top Guy Mugs is the store where you can get quality mugs with the exclusive writing that suits your friend best.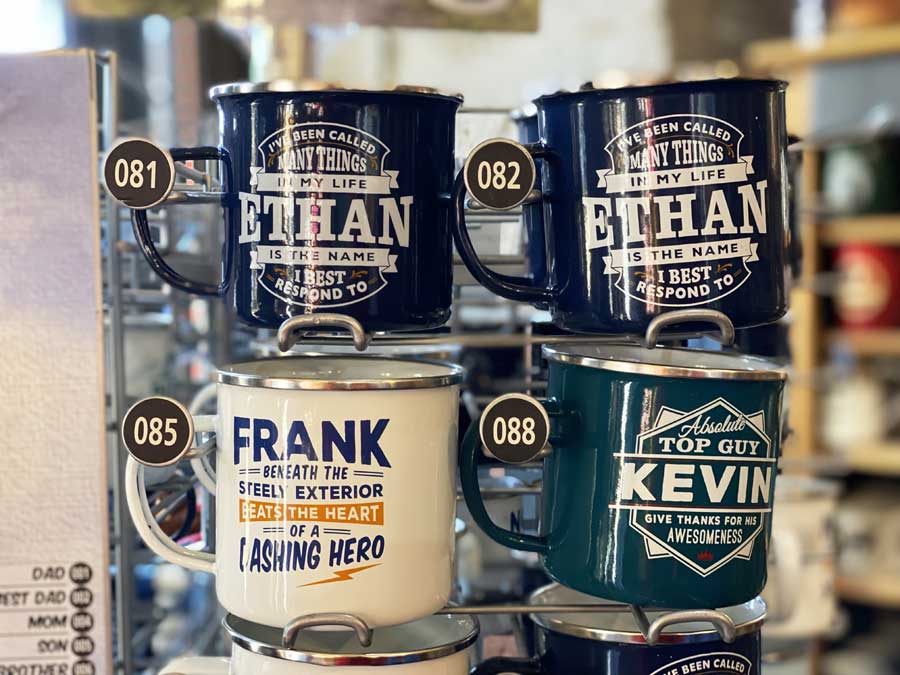 There are so many options available for personalization that it's easy to find something truly special, something only you will present. With so may names and smart writings you are sure to get the mug to surprise and make your friend happy. Profession, hobby, relationship – these are just some of the ideas for you to consider, when choosing the killer phrase.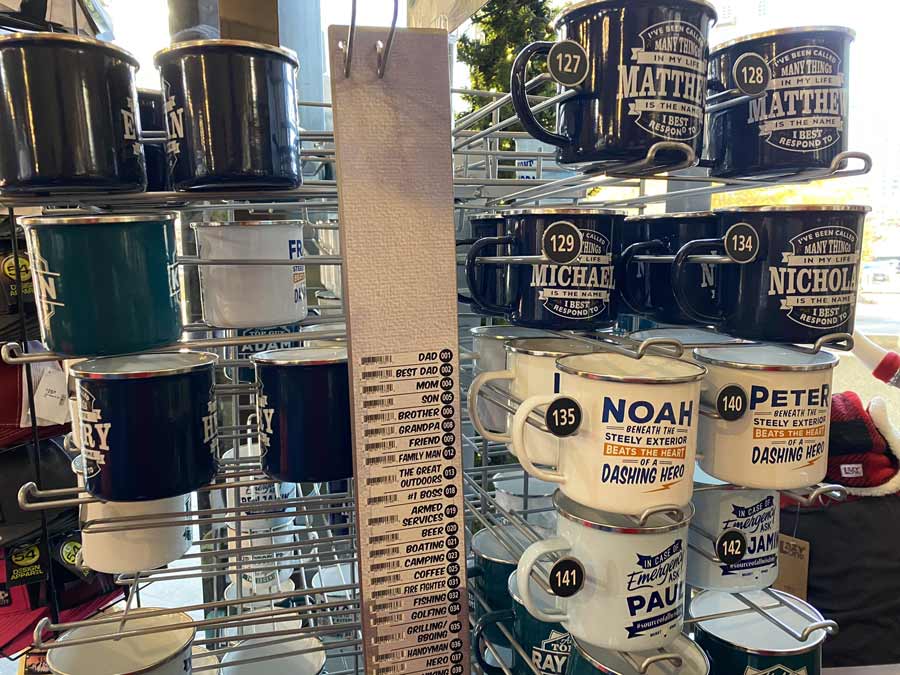 And even if you came into the store having no idea what to write on the mug there you will definitely find a cool phrase your friend or loved one is sure to like. Each mug costs just $10.99, but it is going to become a cherished gift for years to come.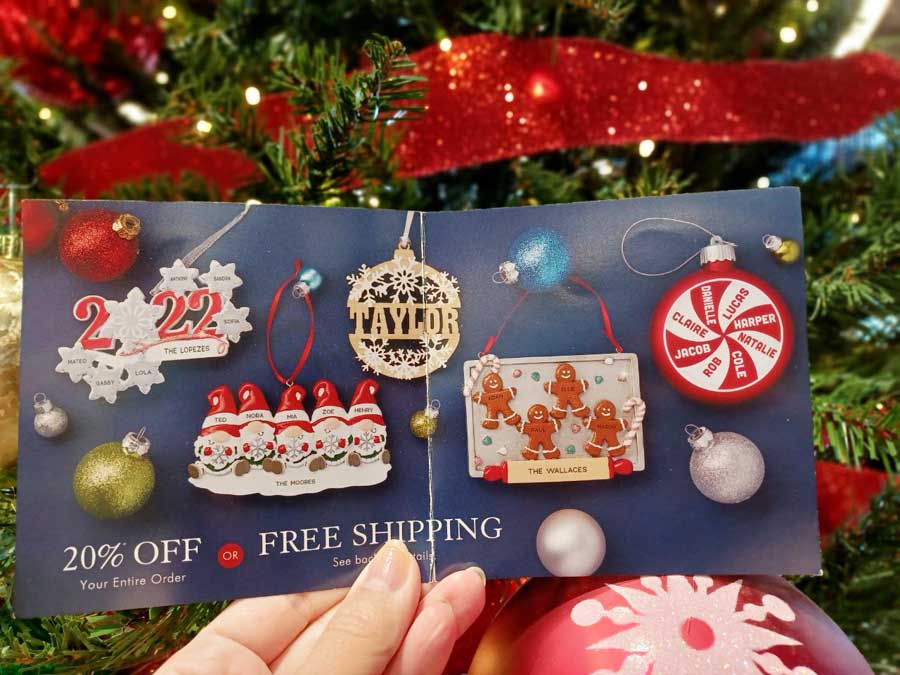 If you failed to find the perfect mug you can always go online and order customized mug or other gift at Personalization Mall. To save on exclusive gifts consider using Personalization Mall Coupon at checkout.
Utah Food Staples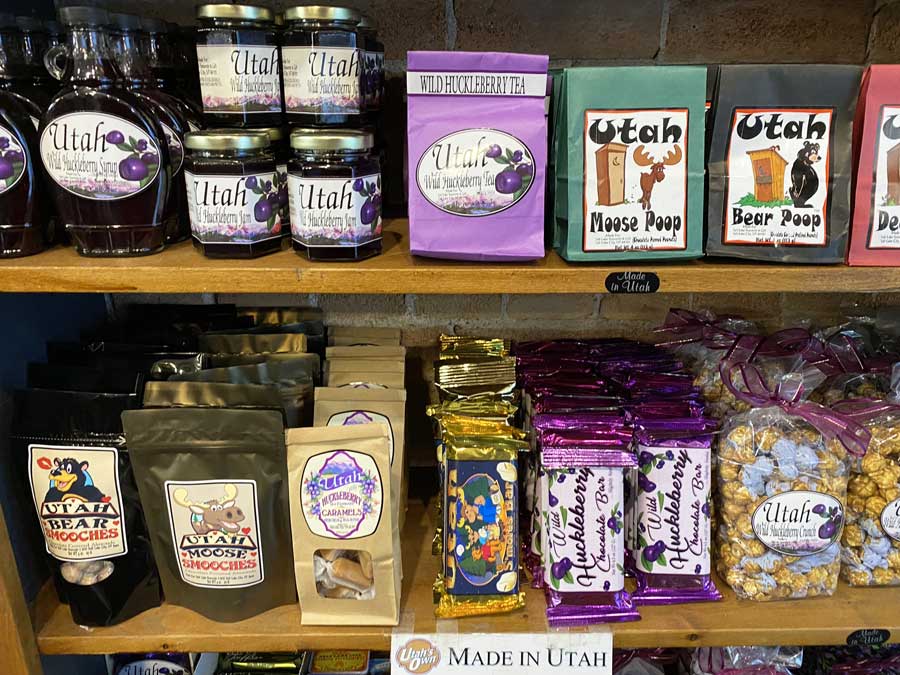 Since huckleberry is Utah's staple it would be a good idea to present some locally produced foods it's hard to find outside the state.Wild Huckleberry Tea would be a nice gift for a person who loves natural herb teas.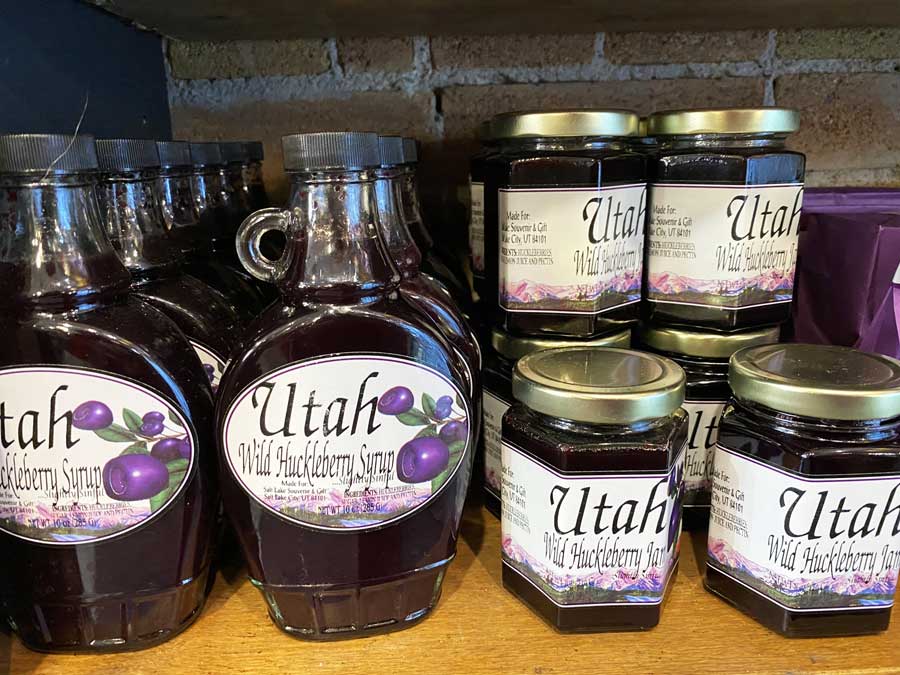 If your friend has a sweet tooth, huckleberry jam and syrup would serve as nice treats and sweet gifts from Utah.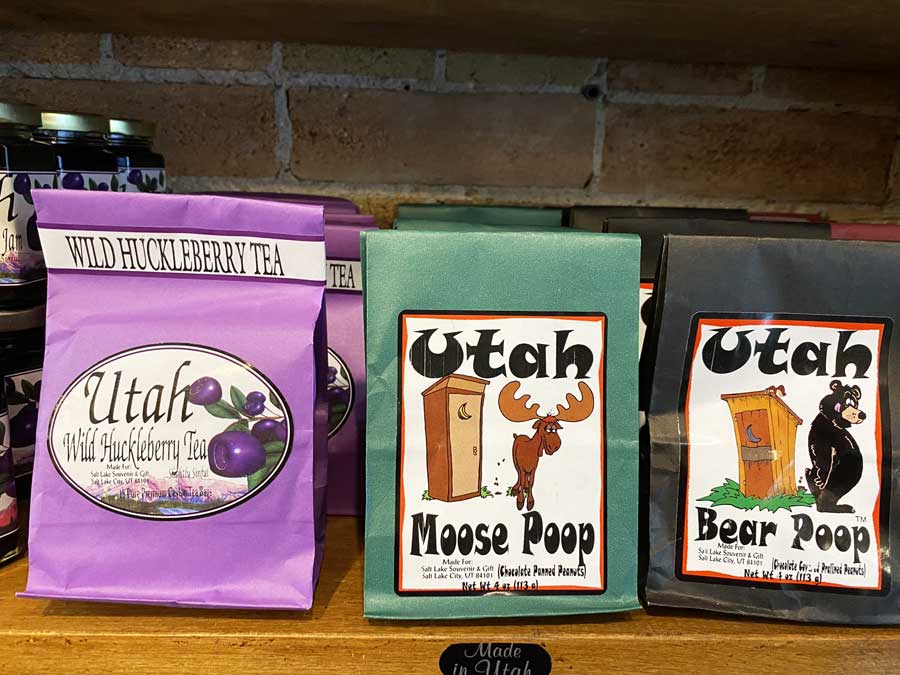 For friends with a good sense of humor consider presenting chocolate panned peanuts under the brand name Utah Moose Poop made for Salt Lake Souvenir & Gift. I ran across this store when we stopped by to hit the mountain slopes and my kids couldn't stop laughing when they say this candy.
Or you might want to opt for Utah Bear Poop which is chocolate covered praline peanuts.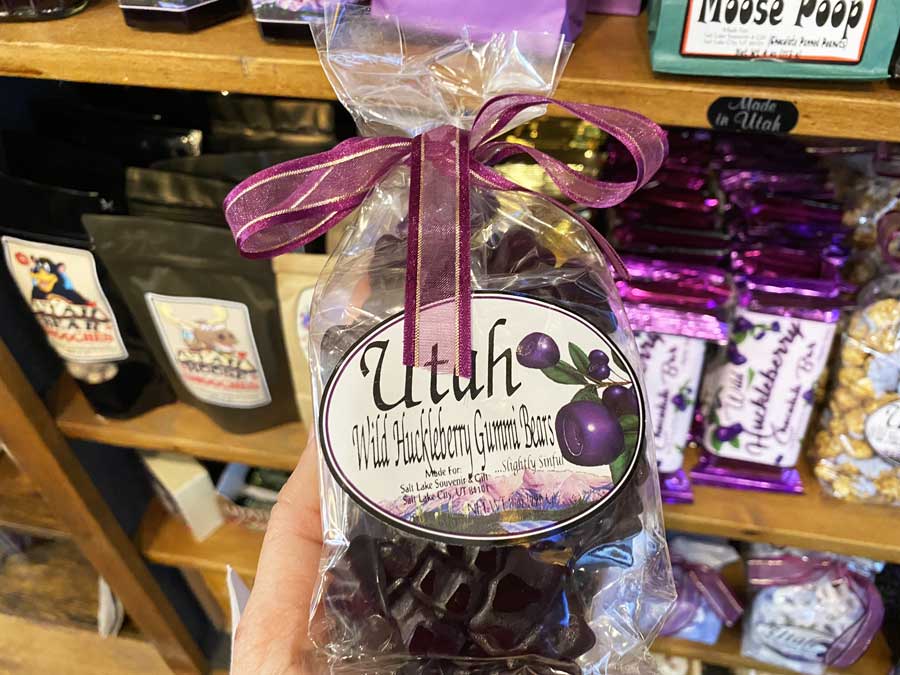 Slightly sinful Wild Huckleberry Gummi Bears are both delicious and fun.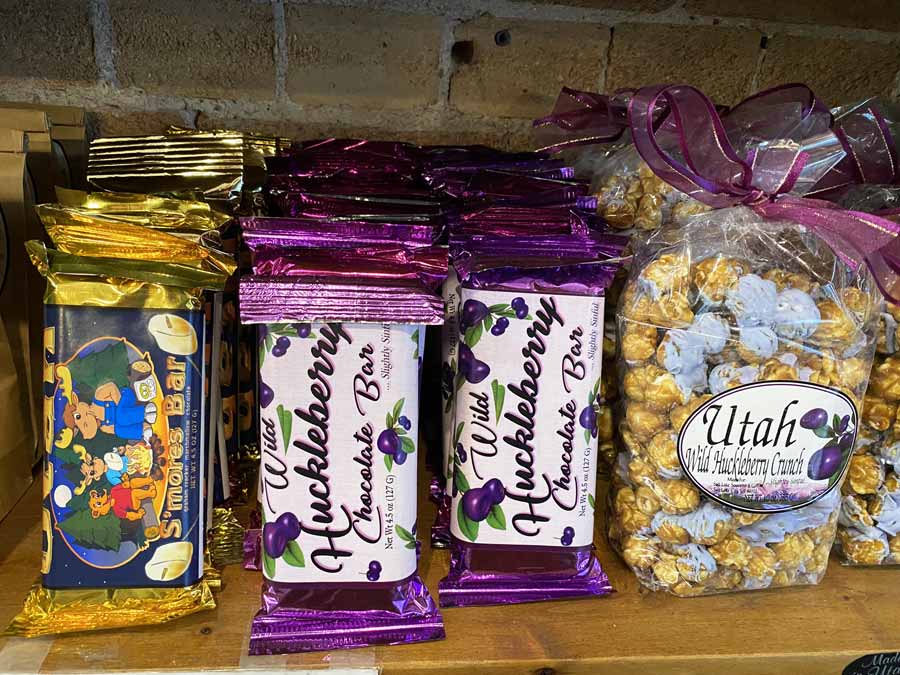 Other huckleberry candy include huckleberry bars, crunch and more.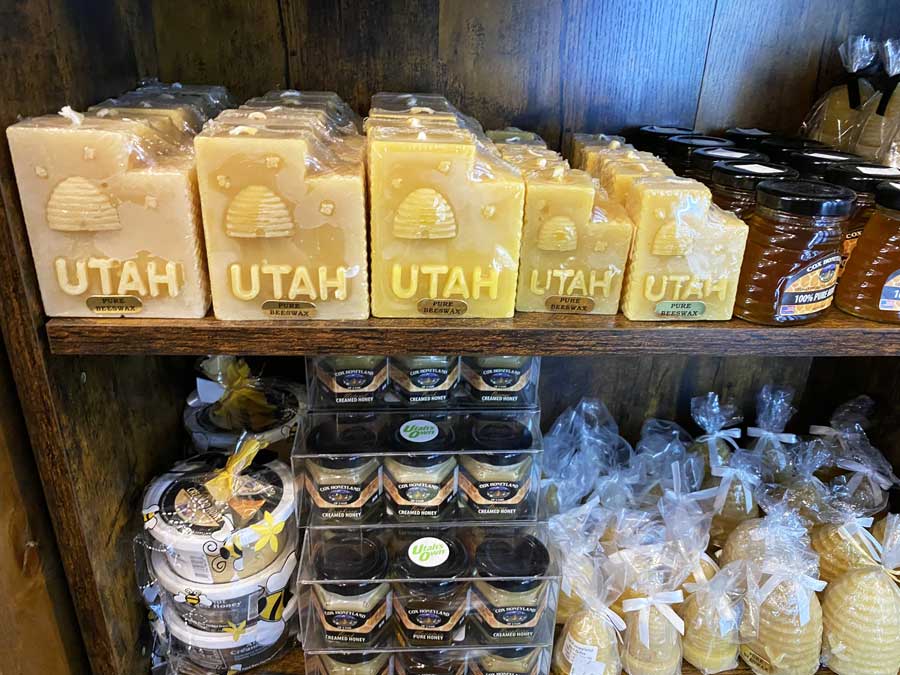 Nicknamed as the beehive, Utah is also known for its high-quality honey, so you can purchase a range of honey produce. Visiting Salt Lake City we purchased honey and handcrafted candles made of pure beeswax. If your friends are outside Utah beeswax candle will make a great exclusive gift.
Figurines and Symbols of the State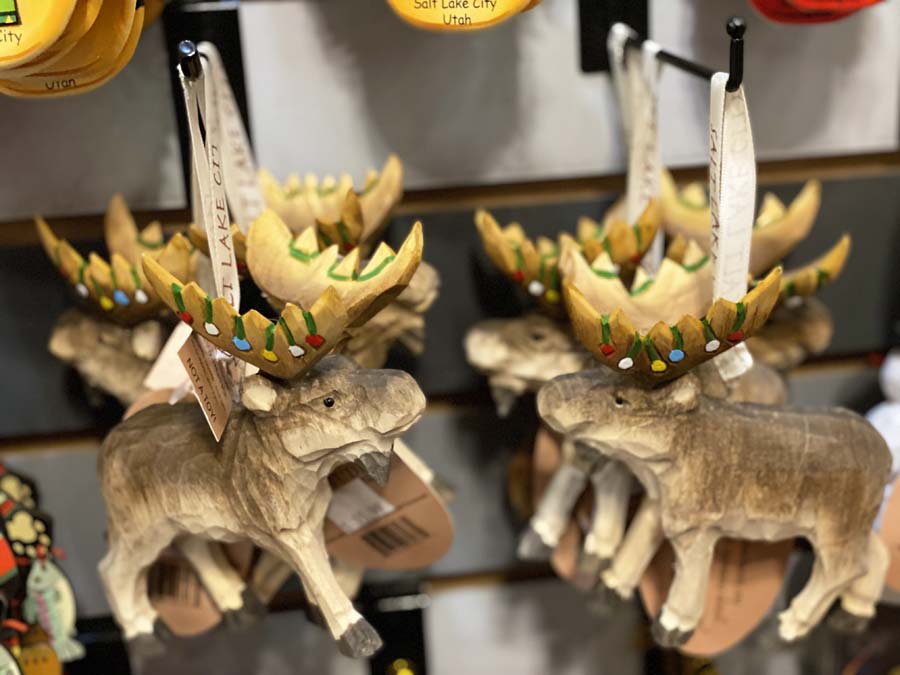 The elk is the official state animal of Utah, so if you don't know what to bring for your friend from the trip consider getting the national symbol of the state-the figurine of the elk.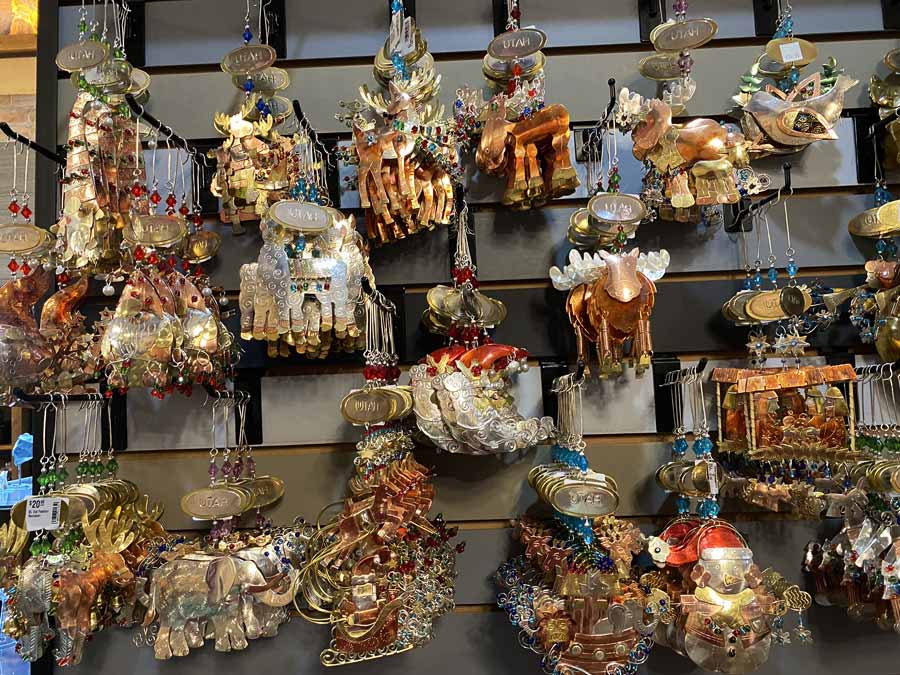 They come in a range of materials, sizes and designs. Just choose the one the appeals to you most. If you visit Salt Lake City before Christmas you will see many elk Christmas ornaments that would make a nice souvenir as well.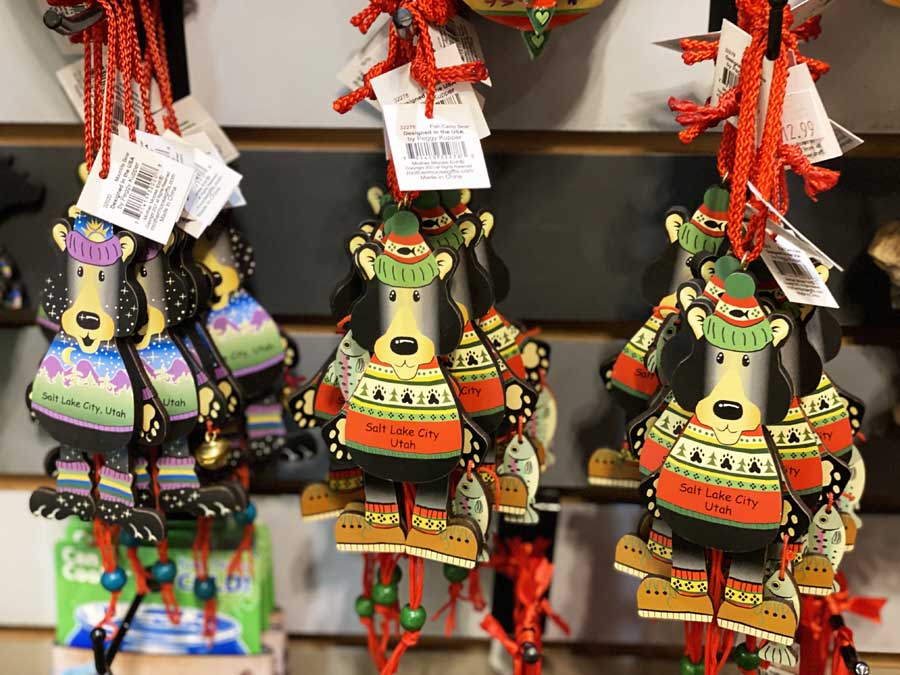 Black bears are also associated with Utah as these wild animals have remained the only bear species in the state. You will find plenty of souvenirs dedicated to it. Make sure you bring home some Christmas ornaments that will remind you about your vacation in Utah. I brought home a bunch of such ornaments to share with friends, neighbors and relatives.
Clothing and Accessories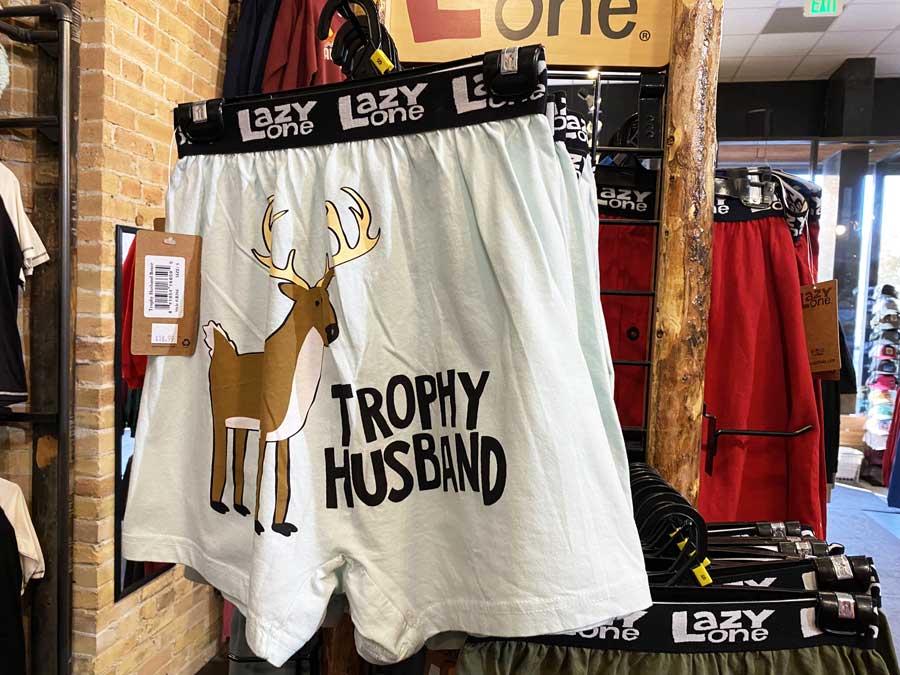 The Crossroads of the West, Salt Lake City is a popular tourist destination with lots of gift shops and exclusive gifts. Speaking of the elk as the symbol of Utah you can make a fun gift for your loved one. Trophy Husband Boxer is a great example of such gift, both practical and fun.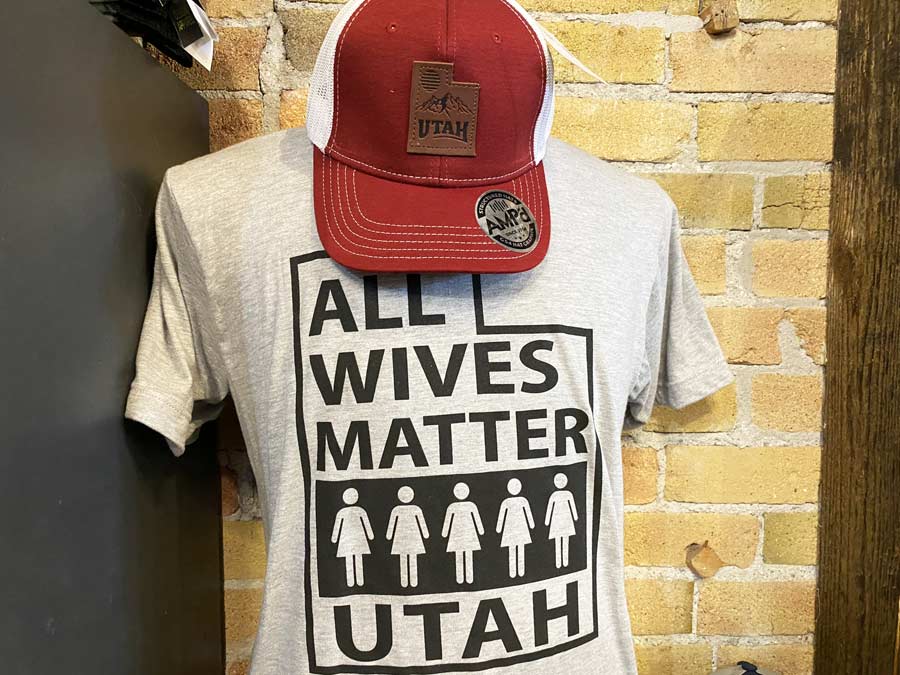 If Trophy Husband Boxer will make a great gift for the husband, All Wives Matter Utah t-shirt will be a nice gift for your sweetheart.
A cap with Utah mountain slopes is a great accessory as well.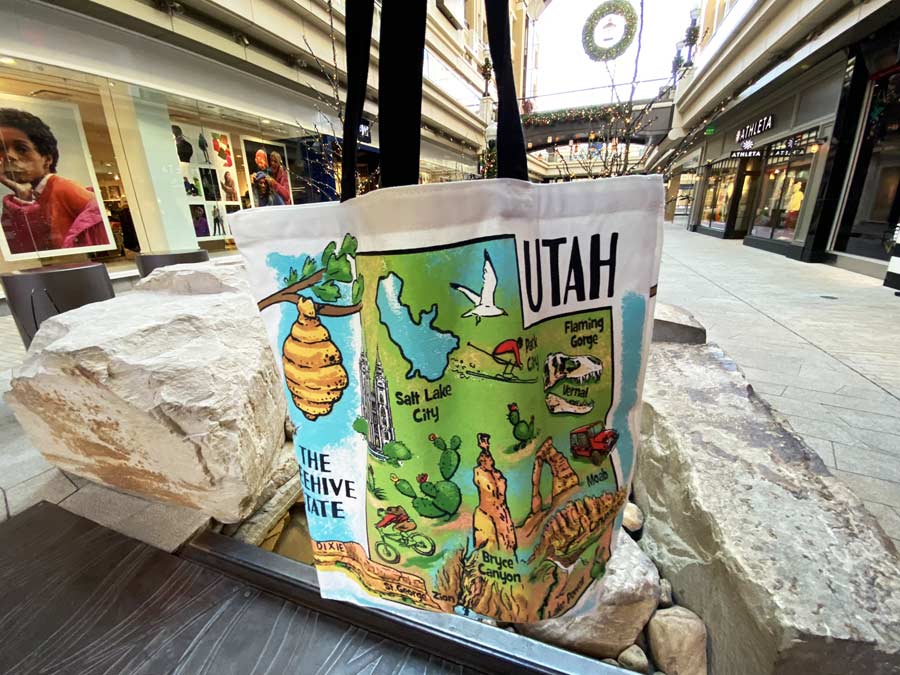 Even a canvas tote bag can be a nice souvenir. When purchasing a gift make sure you buy a canvas tote bag as well. This cute tote bag has got major Utah attractions covered and shows at a glance everything the Beehive state is famous for.