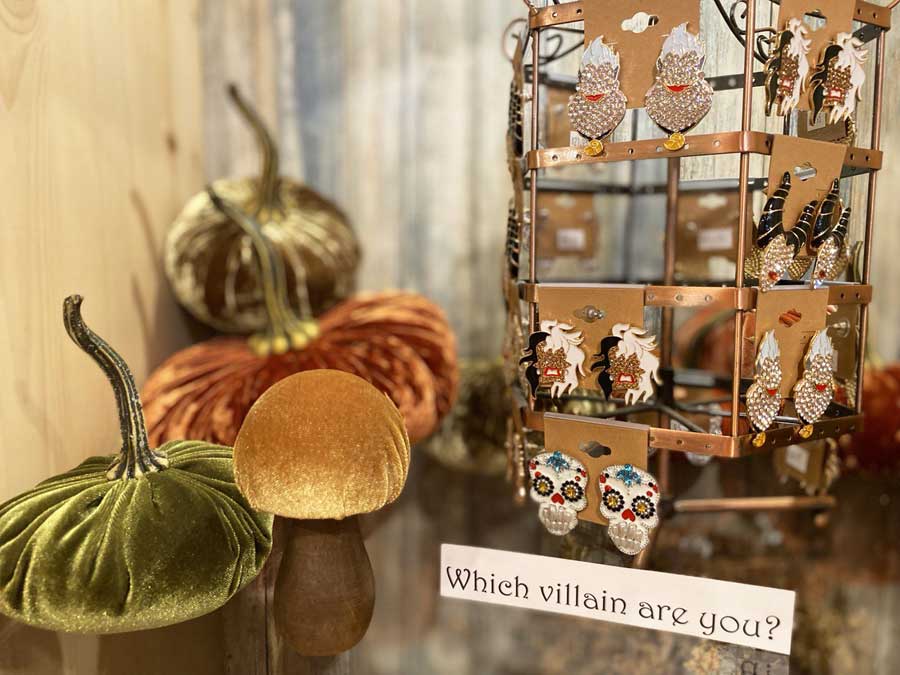 Christmas is the magical time when most people, even those who don't believe in witchcraft and wizardry, do hope that their most coveted dreams will come true. But if you have a person with extraordinary powers in your life choosing a gift for her can be tricky. Here are some gift ideas for the witch in your life that will help you choosea special gift your friend is sure to appreciate.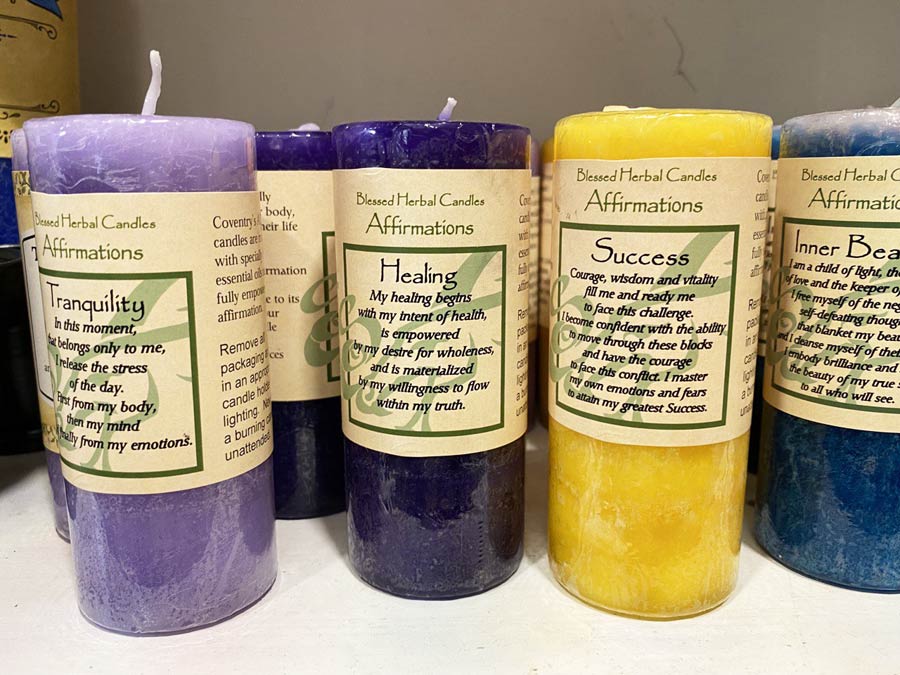 People who deal with various rituals love candles with affirmations. Fire cleans space around you and many people know and use its protective power.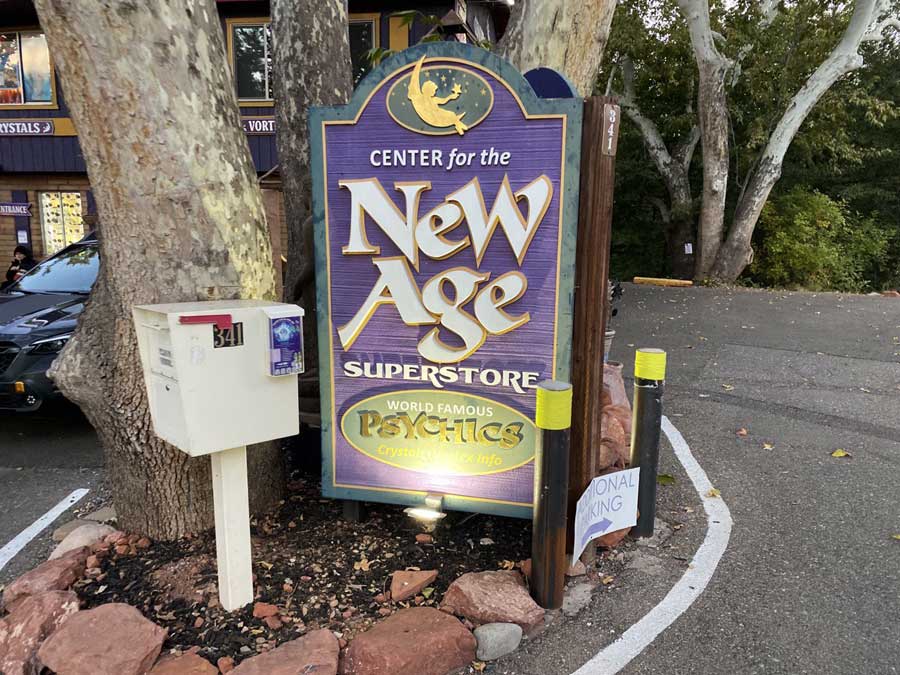 You can get some of the most original and finest candles at Center for the New Age Superstore located at 341 State Route 179 across from Tlaquepaque, Sedona, AZ.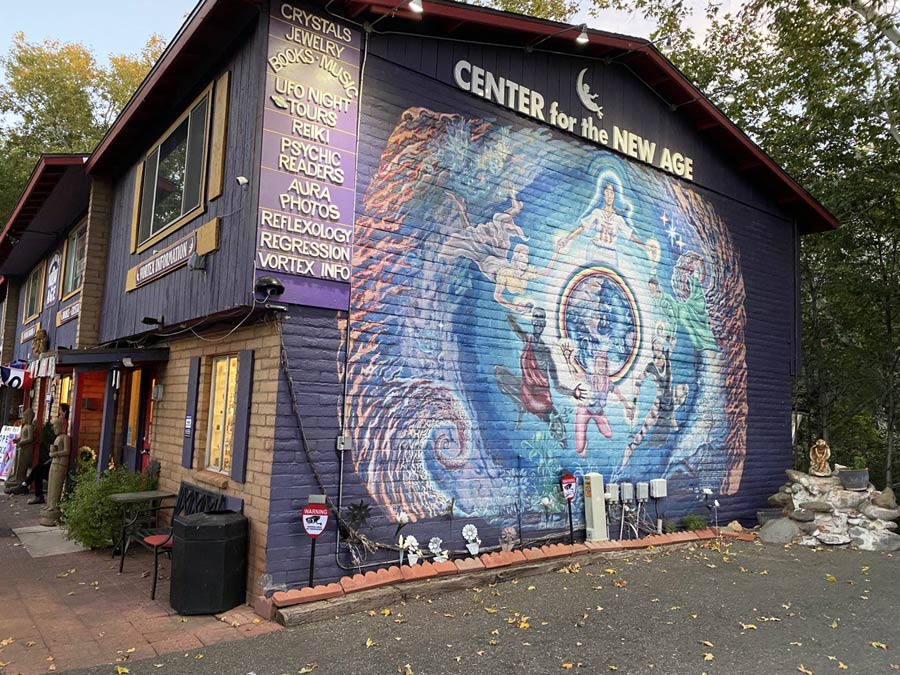 Here you can find an incredible selection of books, candles, crystals, music and much more that will help you get the insight to your psychic abilities, get your aura read by experts, book a UFO tour and more.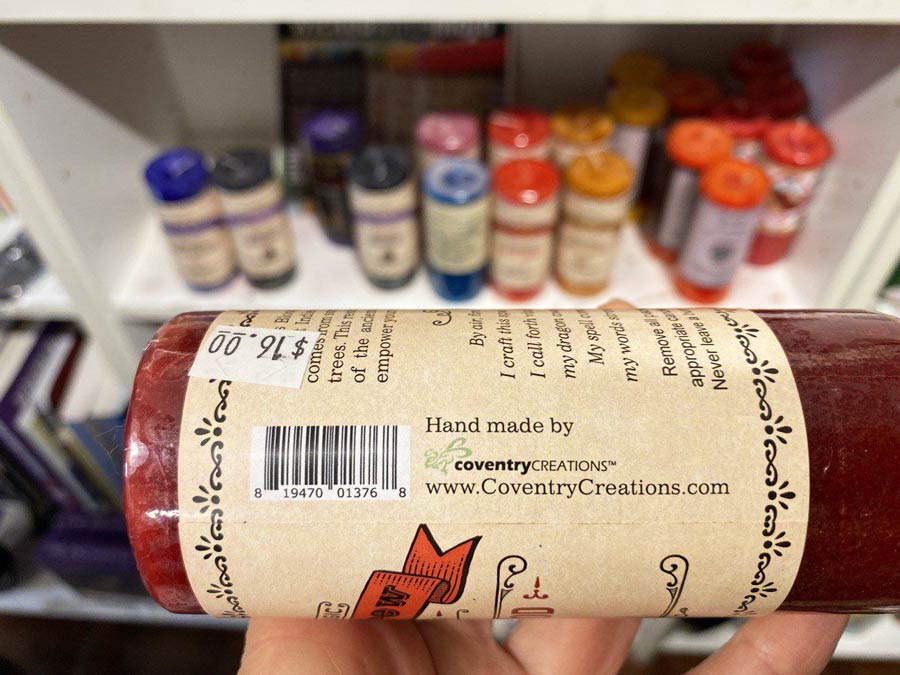 I was looking for unique gift ideas for my friend who is good at predicting things. Handmade candles by Coventry Creations caught my eye. AnyWitch's Brew candles costs $16 and is quite big. As written on the label each candle is crafted with magic and serves the particular purpose.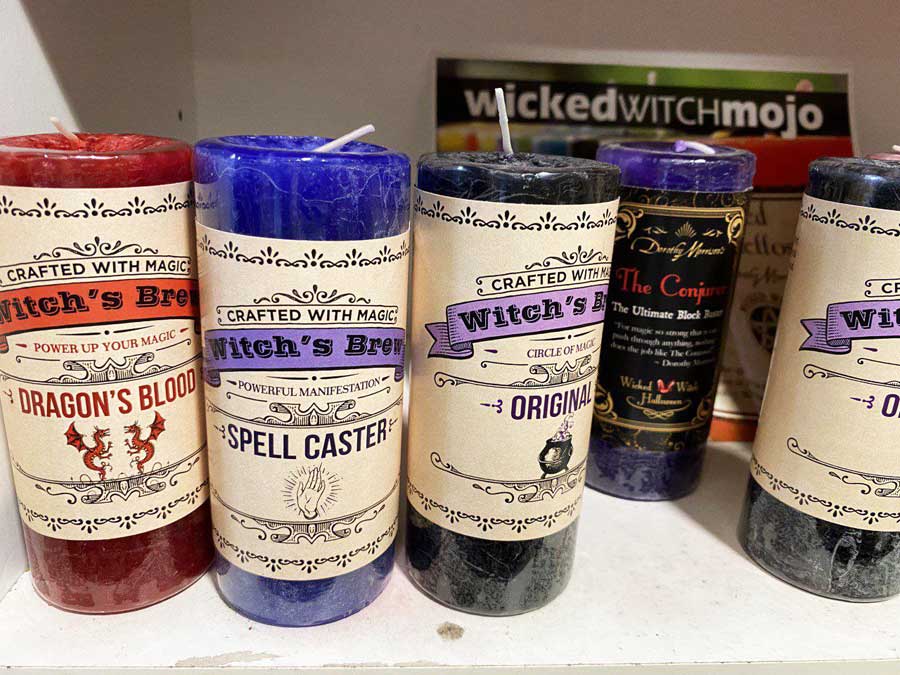 For example, there is Spell Caster candle, Dragon's Blood candle, as well as Blessed Herbal Candles Affirmations for success, healing, tranquility, energy and will, problem solving, inner beauty and more.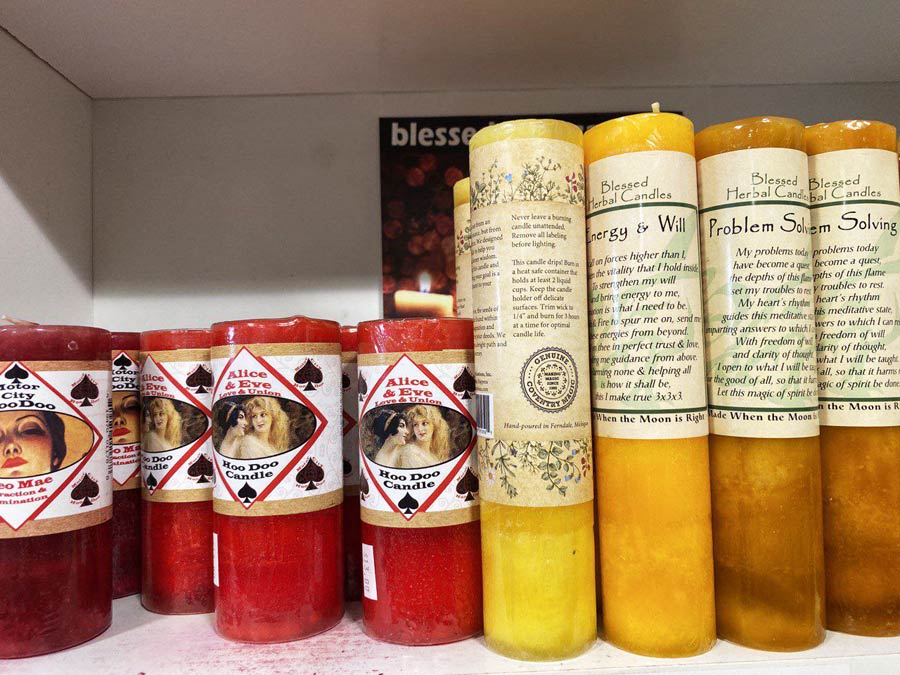 Here is the candle for any situation in your life, whether you are looking for solution or striving for peace and harmony inside.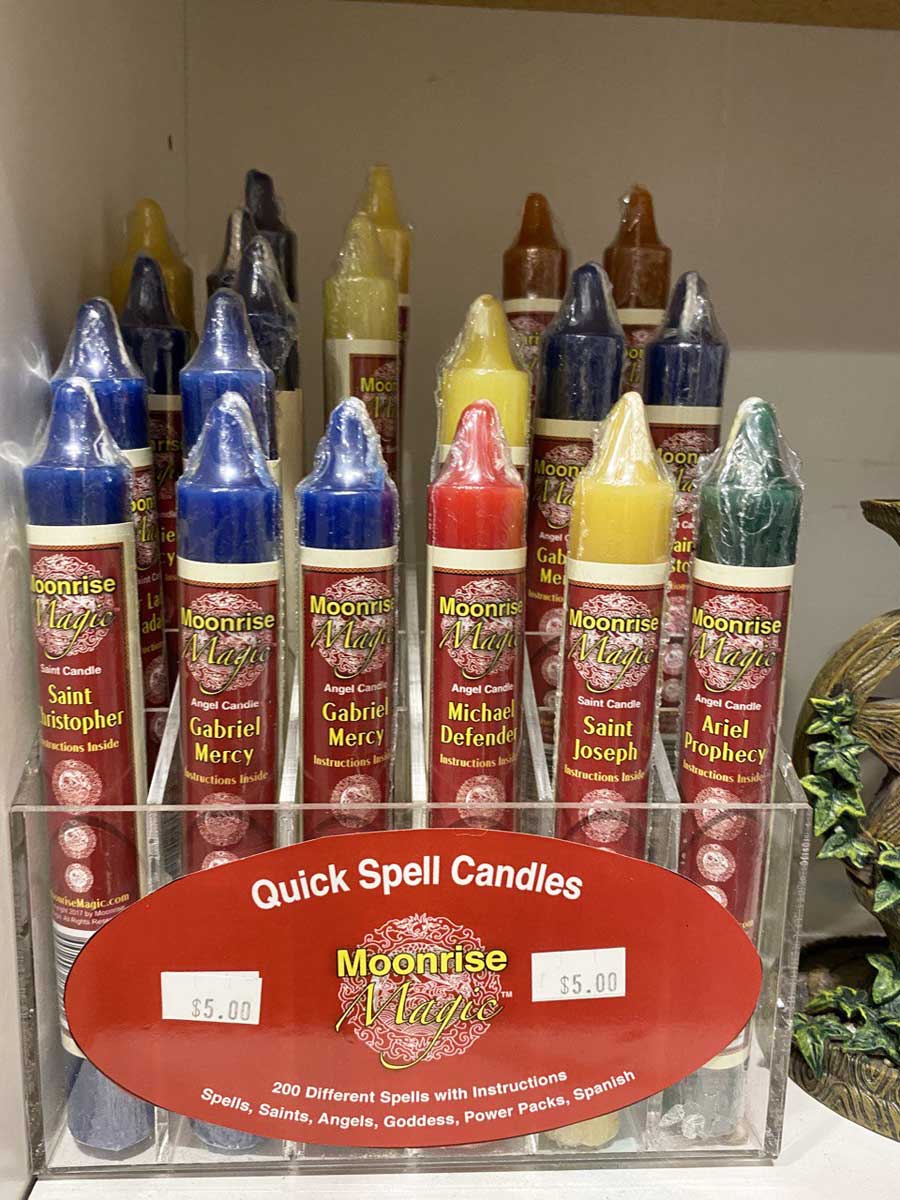 I like Moonrise Magic Quick Spell Candles kit that includes hundreds of spells with instructions how to cast them. Saint and Angel candles bear the name of the particular saint or angel that guardspeople and grants protection.
There is also an unusual candle from maliciouswomenco.com that would be a great humorous gift for your friend who values handmade gifts. Featuring I Do What I Want writing on it the candle with such calling deserves to be showcased with pride. It is infused with "Zero Fucks" Scent Moxiewith notes of ginger, nutmeg, vanilla and cardamon. I associate this aroma with Christmas cookies and tea, so it's going to be a nice fun Christmas gift.By the way, products by maliciouswomenco.com, including this particular candle, are also available at Etsy, so you can order it online and get it delivered anywhere in the U.S. Plus, you can save on your online order with Etsy Coupon and get it for much less.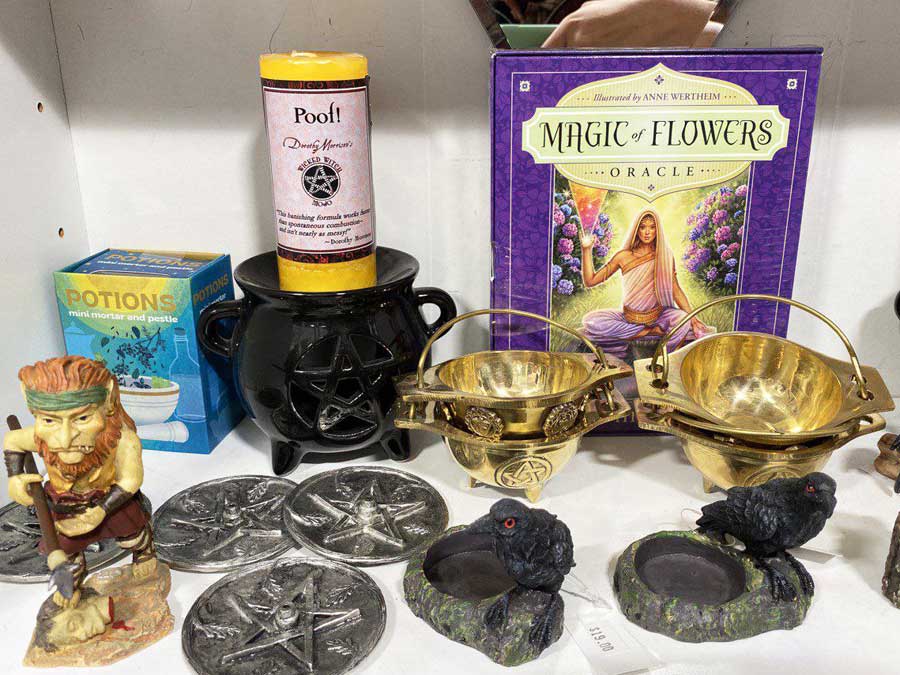 For a wicked witch who is into brewing potions there is a nice selection of cauldrons and other potion making accessories.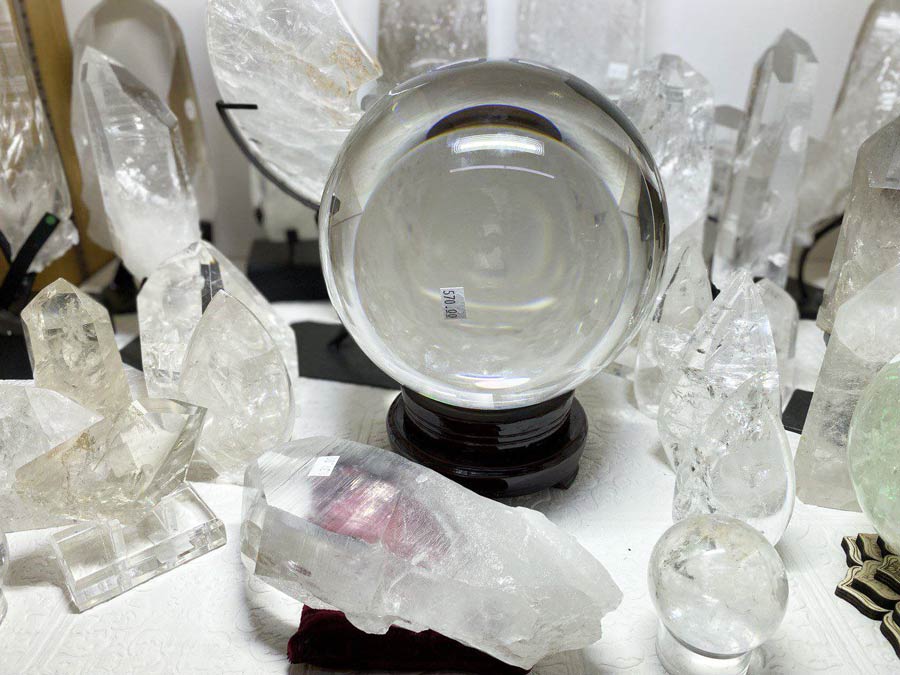 Since my friend is good at prophesying a crystal ball, a traditional accessory of fortune-tellers, might be a nice gift. Besides crystals of various shapes look good in any interior too. You can find a great variety of crystals of different colors, sizes and shapes online at soulshinesedona.com.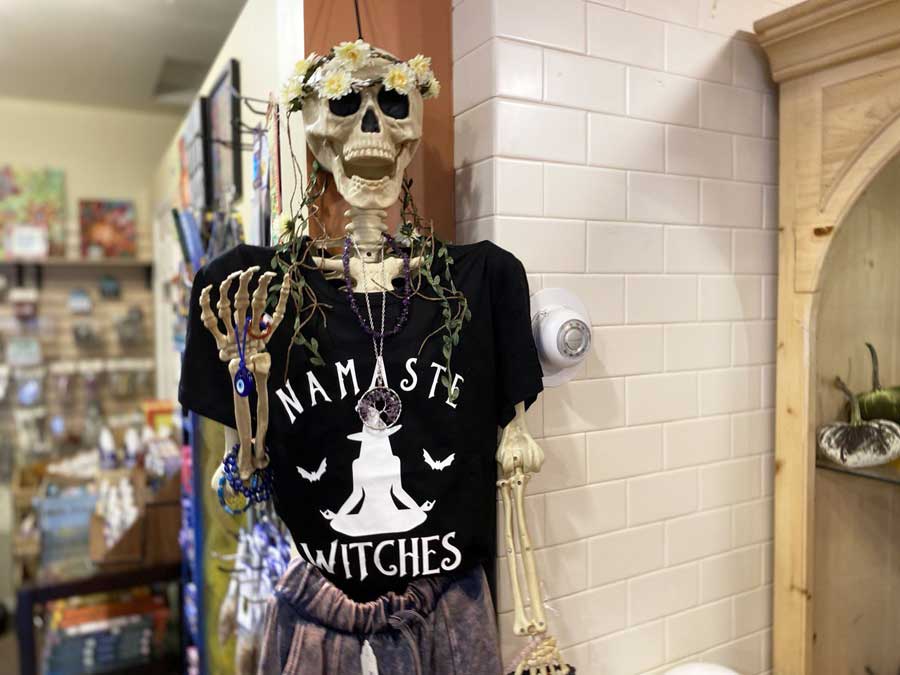 You can never go wrong with t-shirt as a gift, but a t-shirt with a cute writing on it is going to be remembered for a long time. Namaste Witches t-shirt is just what my friend will like, I know her. She is into yoga, just as I am, so paying tribute to these two passions of hers would make an excellent gift.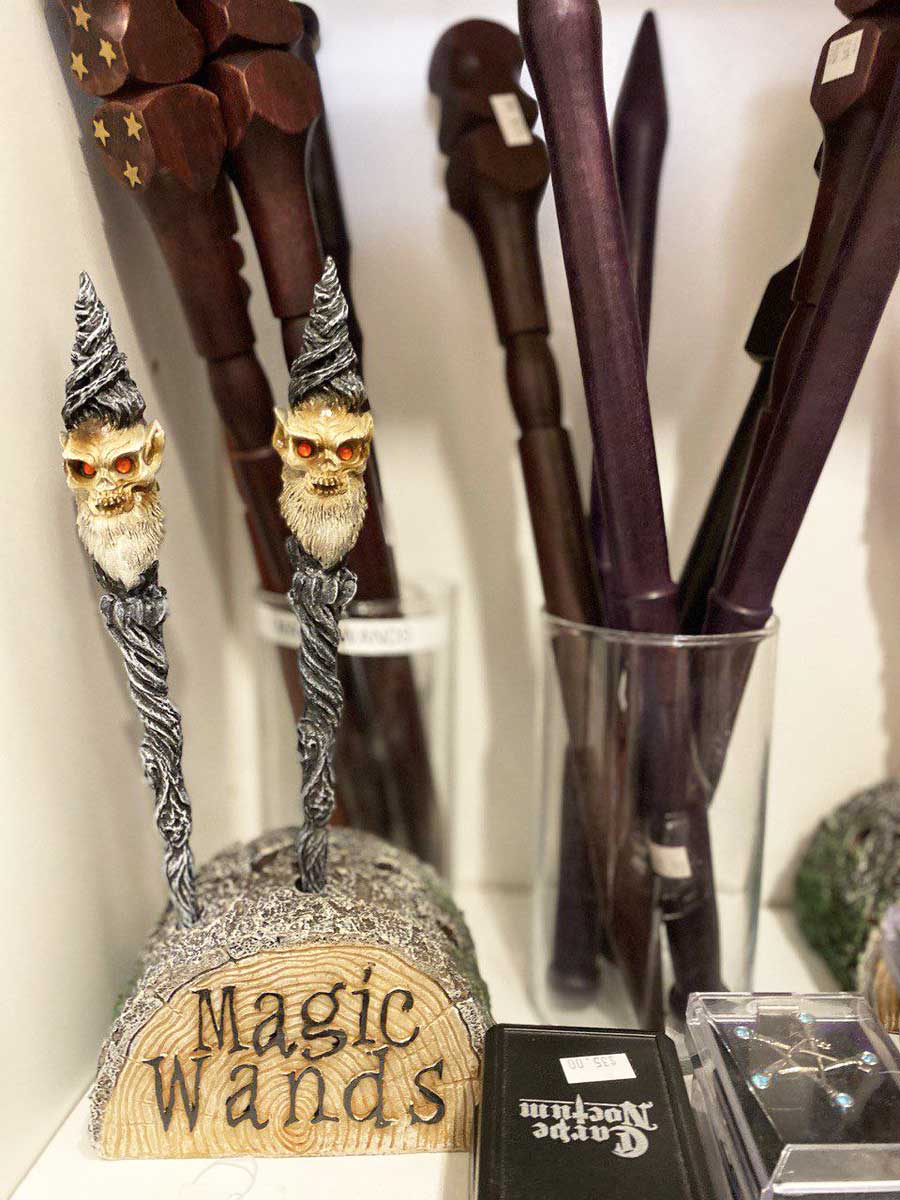 If you don't like your gift to be practical, but want just something fun and creative, to serve as an exclusive accessory there are some nice magic wands to choose from. A new piece of jewelry is always appreciated, so presenting a new pair of earrings with sculls or other witch attributes is a nice gift idea too.