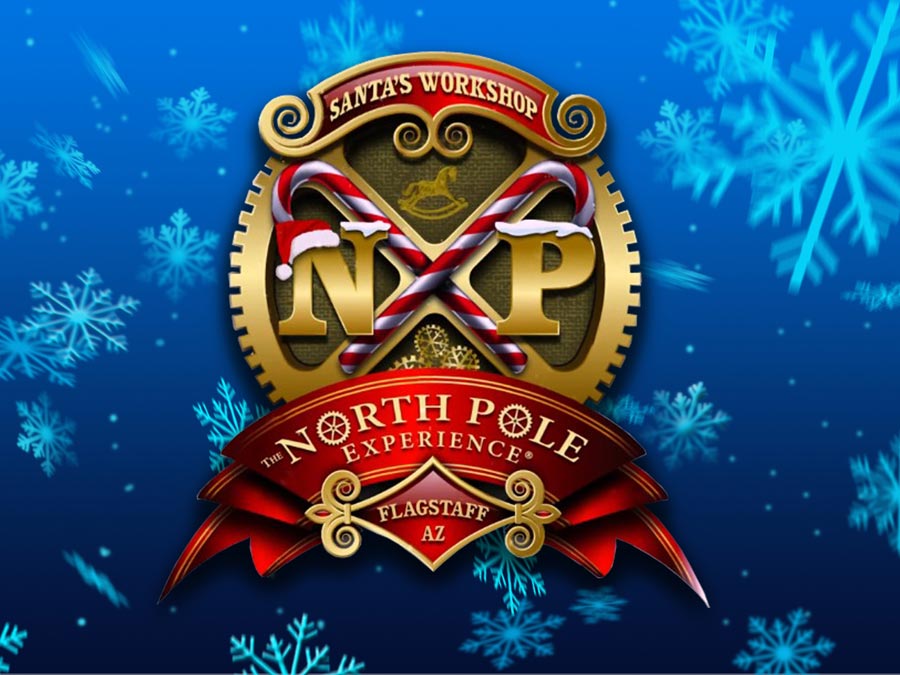 A visit to Santa is a once in a lifetime experience and every person, let alone every kid should come to visit the main magician of the North Pole: Santa Claus. A trip to North Pole to see Santa and give him the letter with the most cherished wishes is sure an unforgettable family adventure.
Today I will tell you about the time my family and I had at North Pole Experience in Flagstaff, Arizona. We had a chance to see Santa's Magical Workshop, and our family even talked to him in private and had a memorable photo with the younger son on Santa's lap. And that's not all. Just fancy, Mrs. Claus will offer you hot cocoa with sweets at her Christmas Bakery and elf will award you with their exclusive elf diploma.
Let the memories to last for a lifetime create inside Santa's Workshop. But first you need to be registered at Little America Hotel located by the address: 2515 E Butler Ave, Flagstaff, AZ 86004. North Pole Experience tickets must be purchased online in advance. The cost of the ticket varies depending on the month and the time of the day. Night tickets are more expensive than the day ones. The cheapest tickets are for November day visits: adults $48 and kids $42. Night visits in November cost $55 for adults and $48 for kids. Visiting Santa's residence in December will cost $10 more: $58 and $52 respectively for daily experience and $65 and $48 for visiting at night. You can even see Santa on Christmas Eve but be prepared to pay $ $69 and $62 for a day event.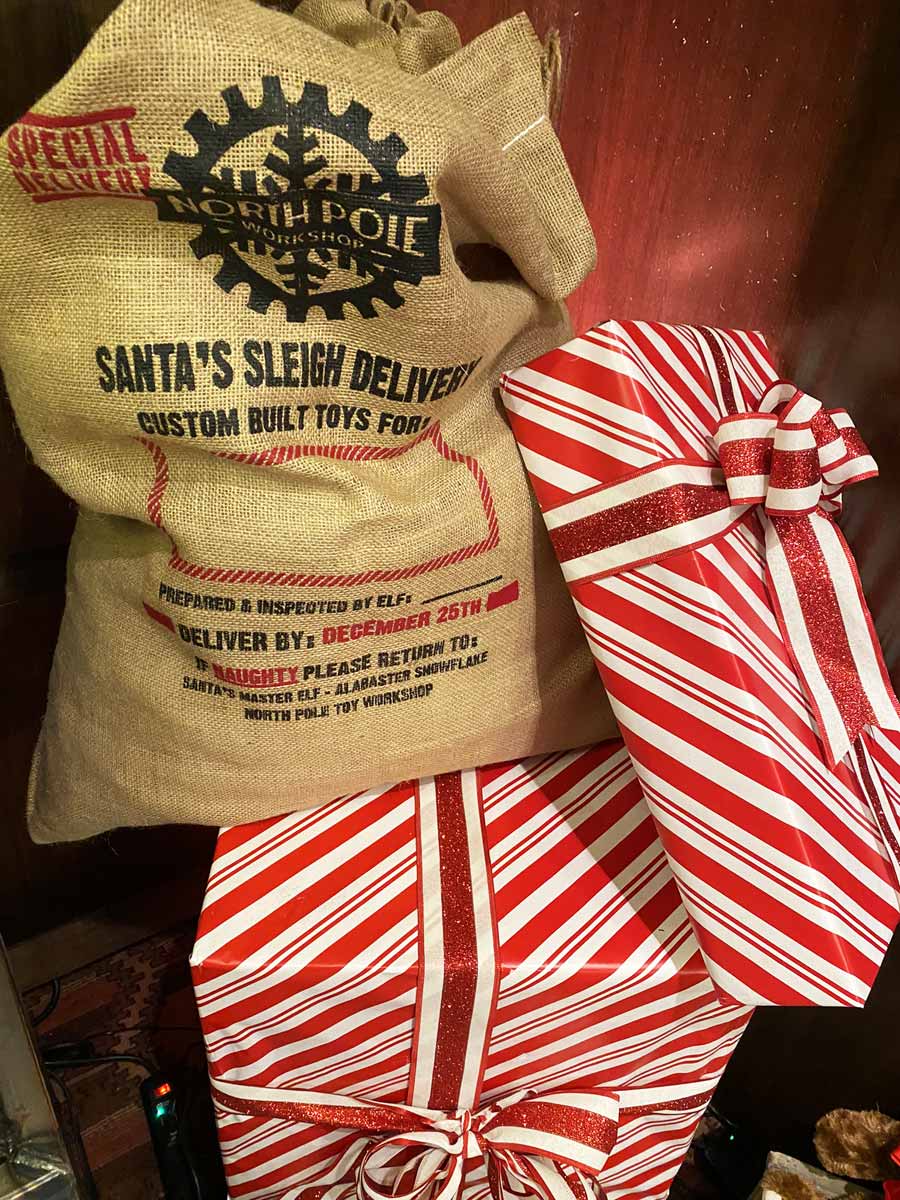 When you purchase your tickets online you can also order personalized gift bag with it, but unfortunately gift bags were sold out that day.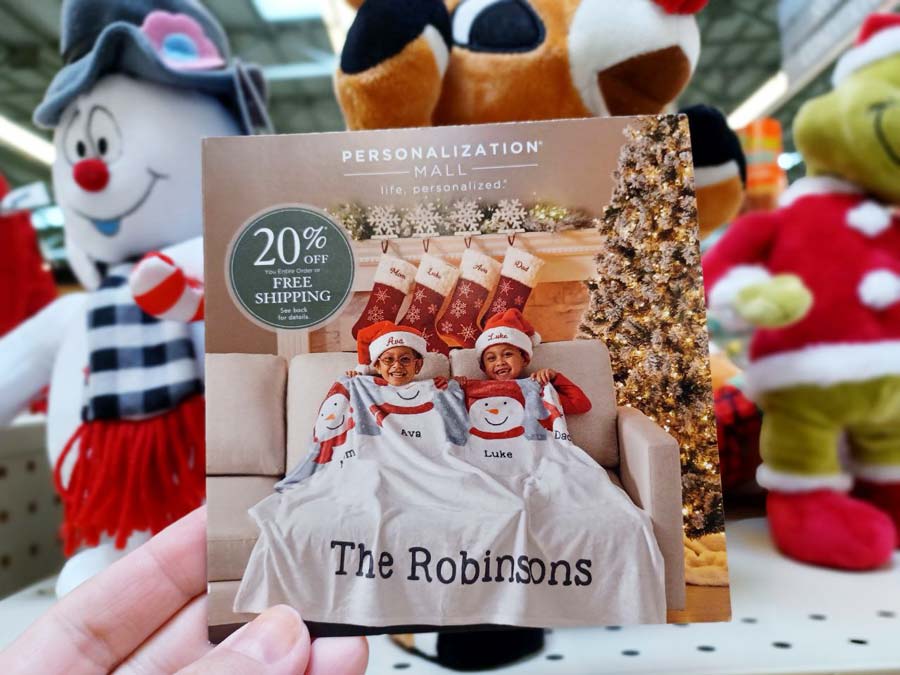 I got a little bit upsent about that. I wish I had brought customized gift bag by Personalization Mall with me. In fact, personalized gift bags by Personalization Mall are cheaper than those you can order at North Pole Experience, plus now when Black Friday deals are around the price dopped even more with Personalization Mall Coupon. Currently personalized canvas drawstring Santa Sack is now available for only $19.99 at Personalization Mall. Since I had no chance of getting personalized gift bag, the shop assistant kindly offered us to get personalized Christmas ornaments signed by the elves right there, at Santa's Workshop.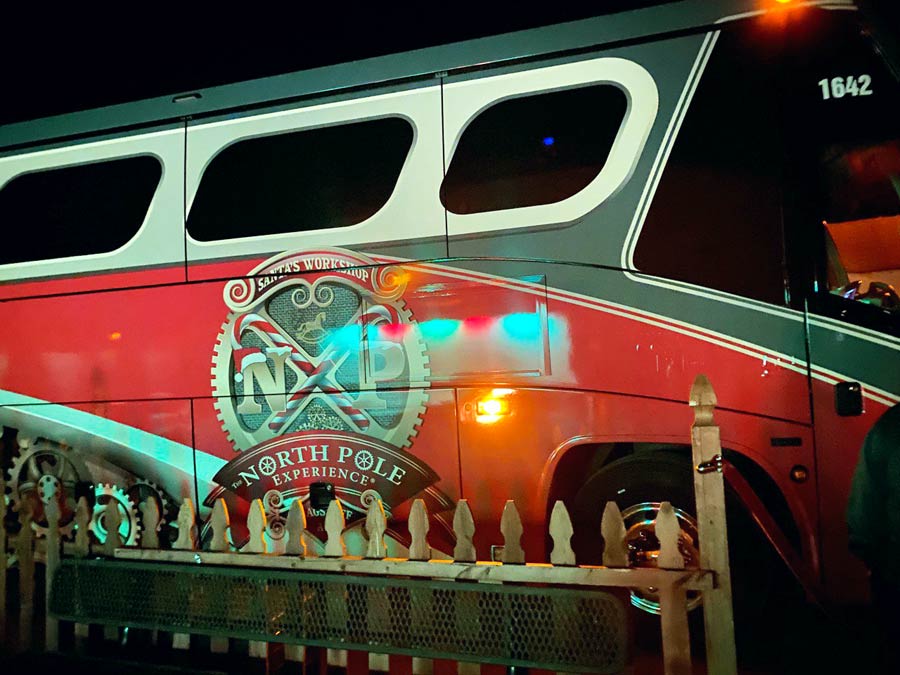 The whole Santa adventure lasts about two hours, and it starts with getting on Santa's Magic Trolley operated by a Trolley Elf. The Trolley has got dark windows, so you won't be able to see where you go and what's outside. It is of red and white color and has a huge North Pole Experience Logo depicted on it. The Trolley is unique as it can transport you through the Magic Portal right to the North Pole where Santa Claus creates his toy collection.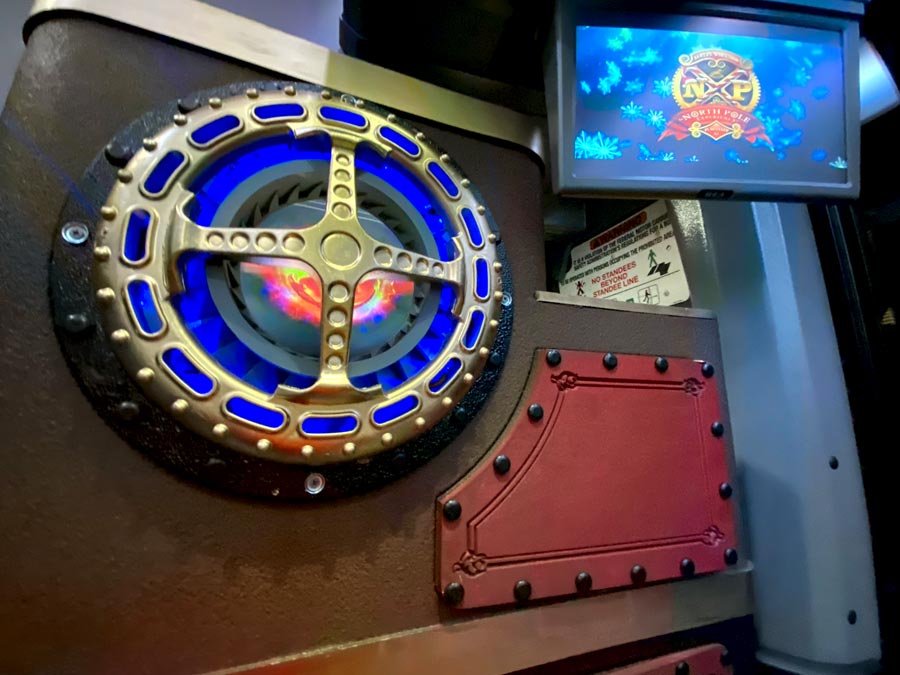 Inside Santa's Magic Trolley is glowing blue from within as it passes through the Magic Portal the enchanted place only Elves can find.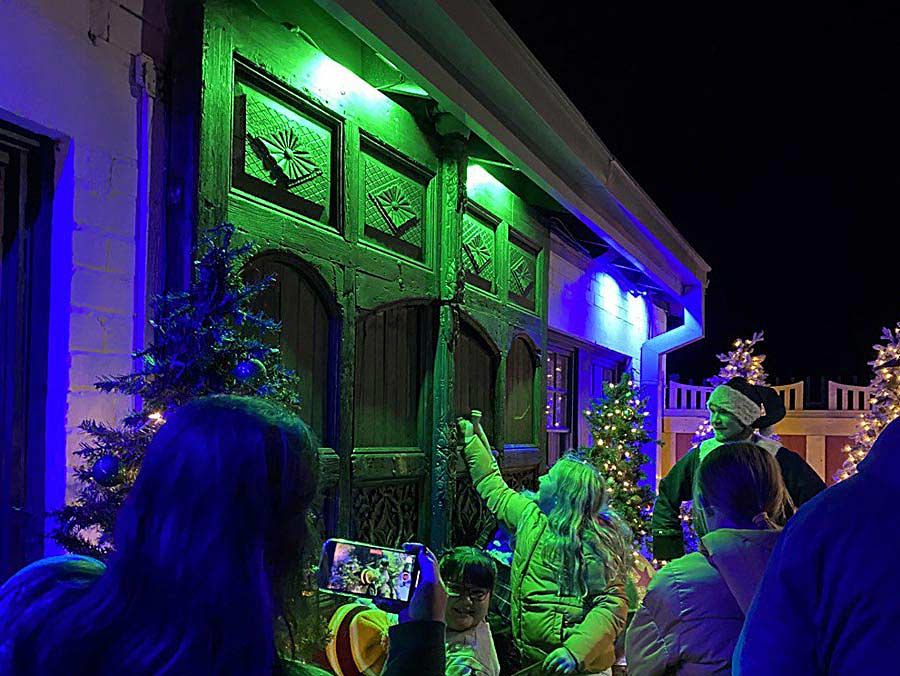 Once you arrive at the destination and get off the Trolley you will see the entrance gate. When all the guests gather the elves will open the gate to let you in and the real magic will begin.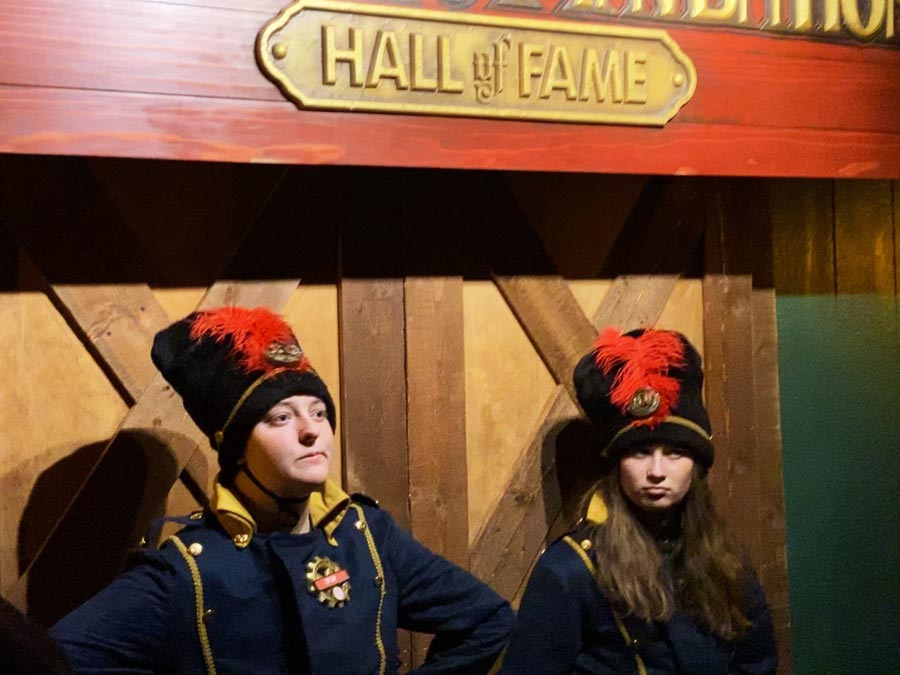 First you will appear in Santa's Toy Invention Hall of Fame guarded by the elves. Here kids will learn about toy making process.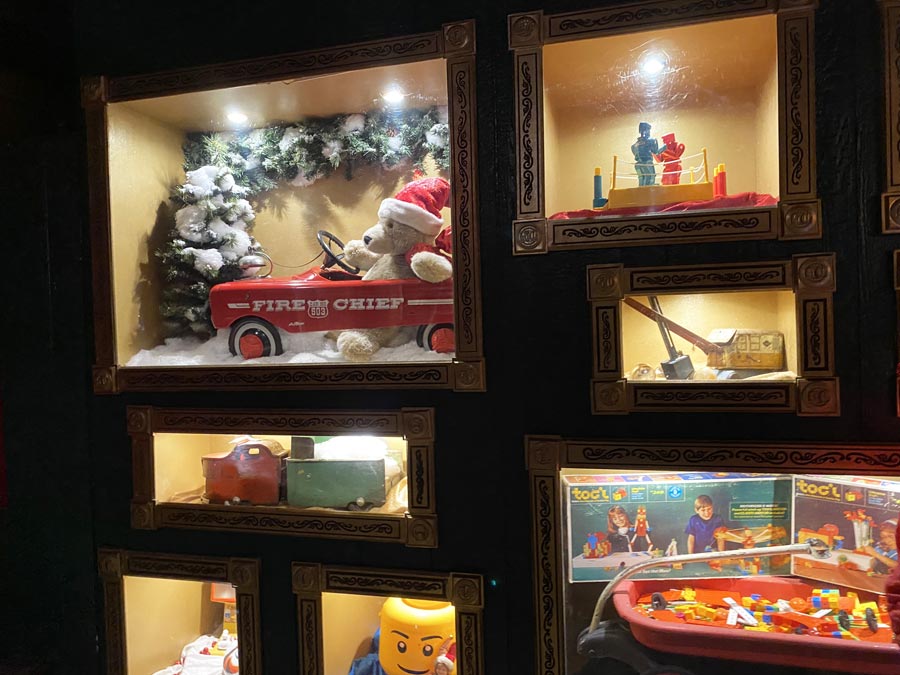 Key attractions here include visiting Santa's Toy Invention Hall of Fame where we saw both vintage and contemporary toys.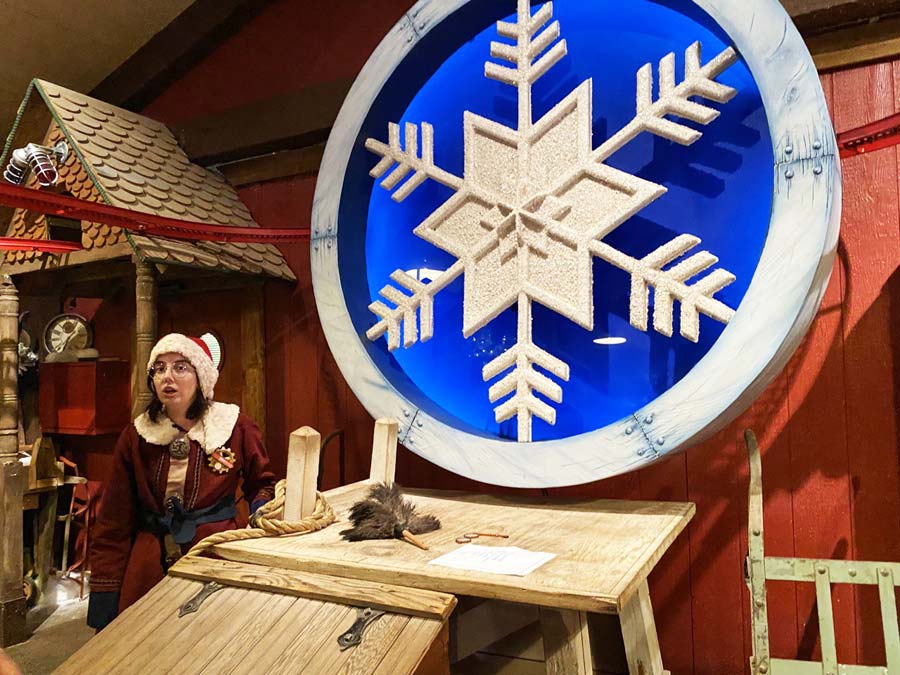 After having a closer look at the toys, we had an interesting lesson on how toys are being made there.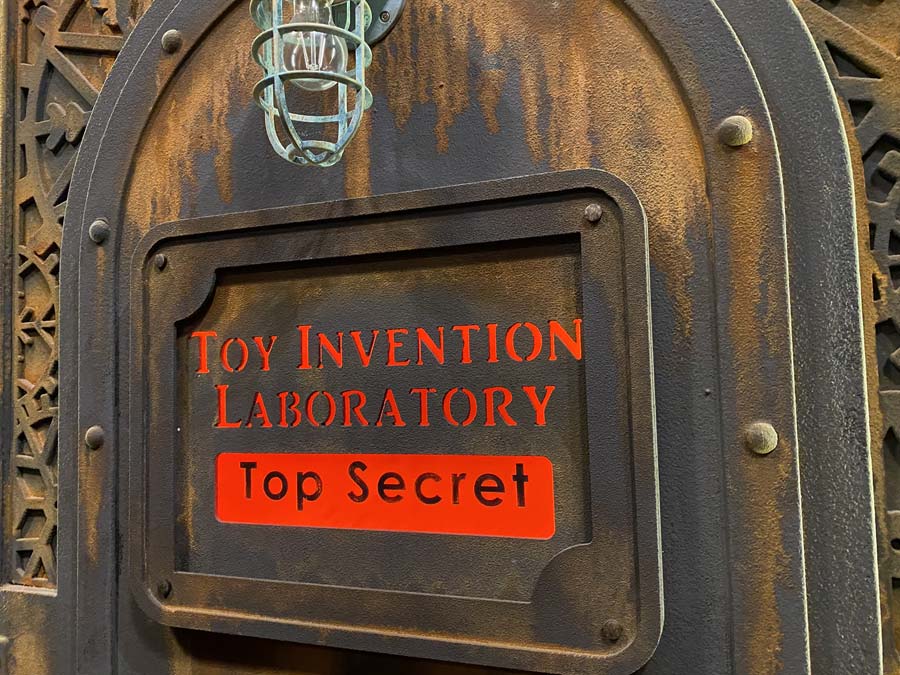 We could peek inside top secret Toy Invention Laboratory with gift inventory, wrapping supplies and more.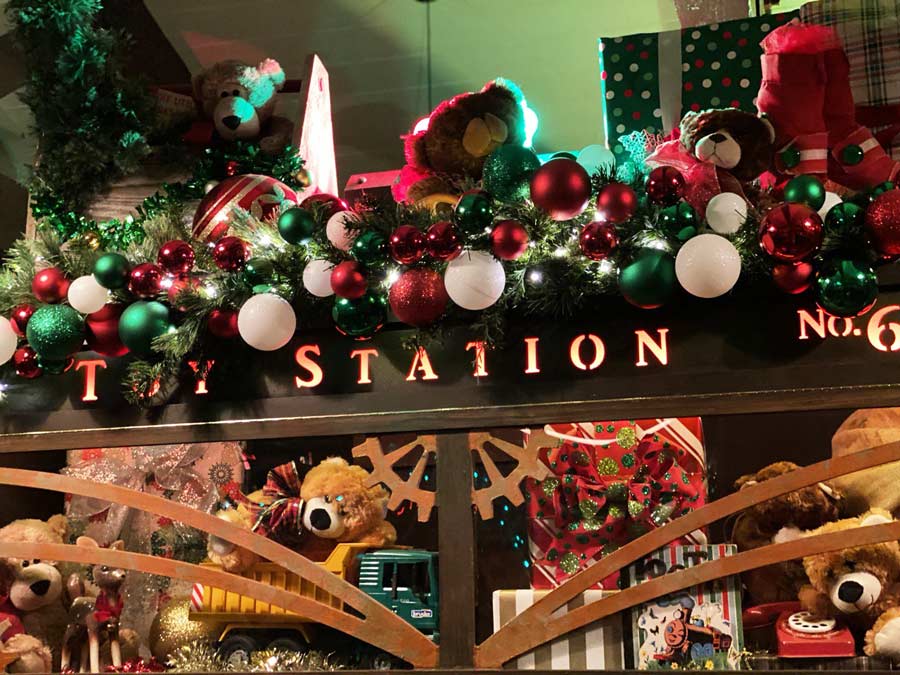 Having covered the theoretical part, we went on to practical assignment.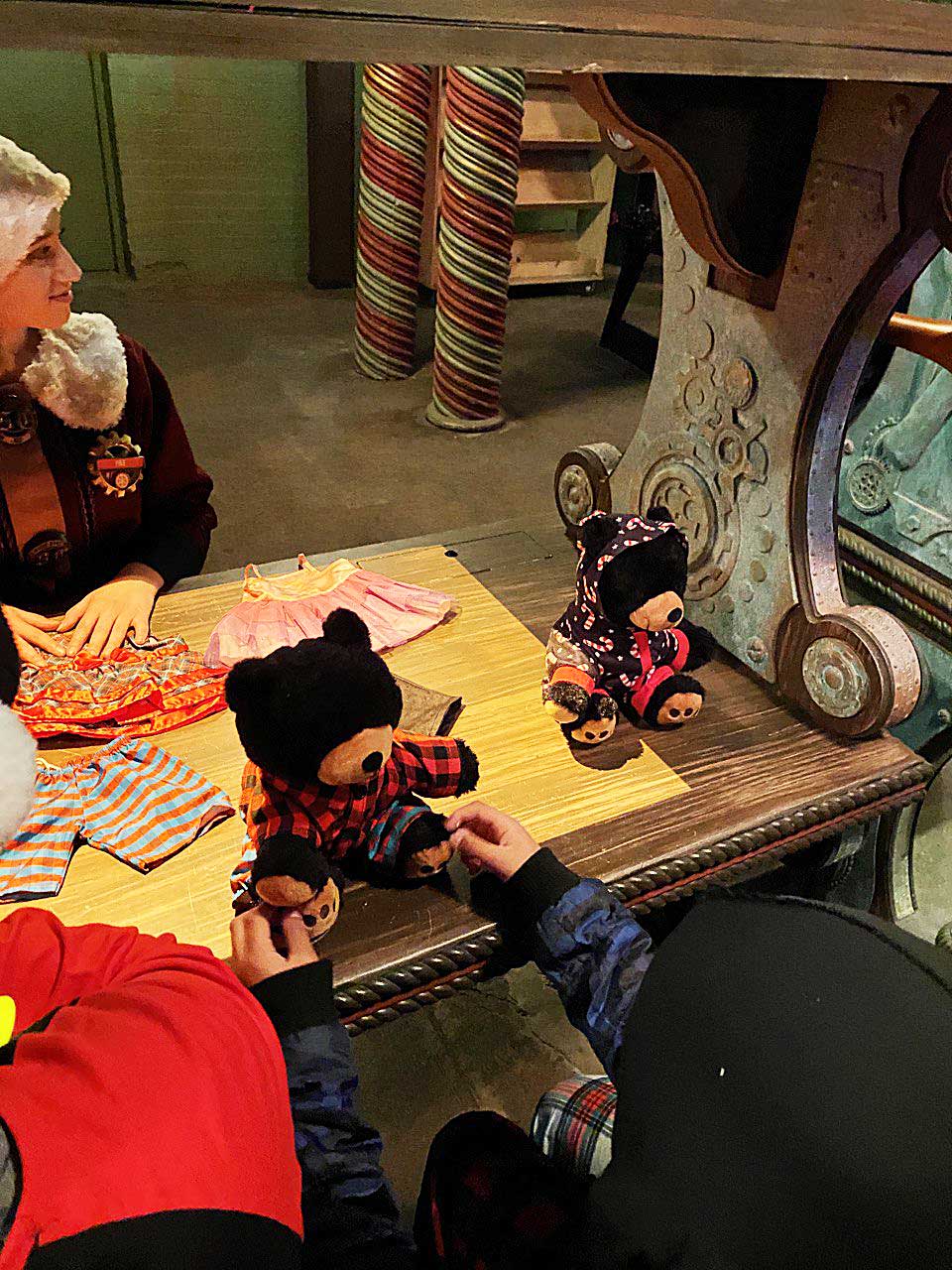 The elves opened the giant door leading to the Toy Station and where each child could make his or her own customized toy.
When the work was done, we were kindly invited to proceeded to Santa's Factory. It was so cool to see all the process and the machinery used to make the toys.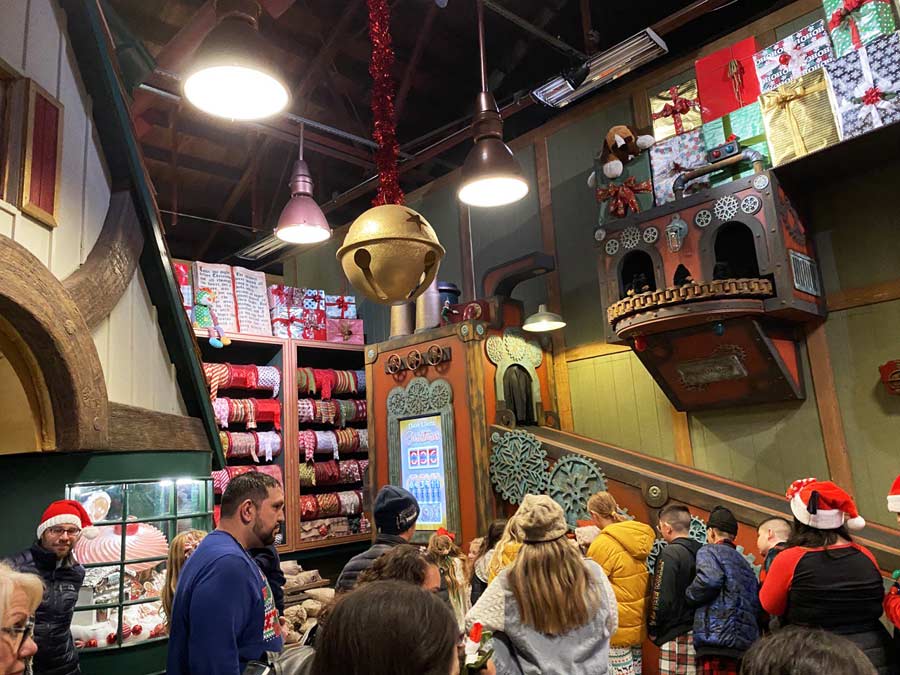 Mrs. Claus's Bakery was the next stop and we all helped Elves pass over the bags with flour.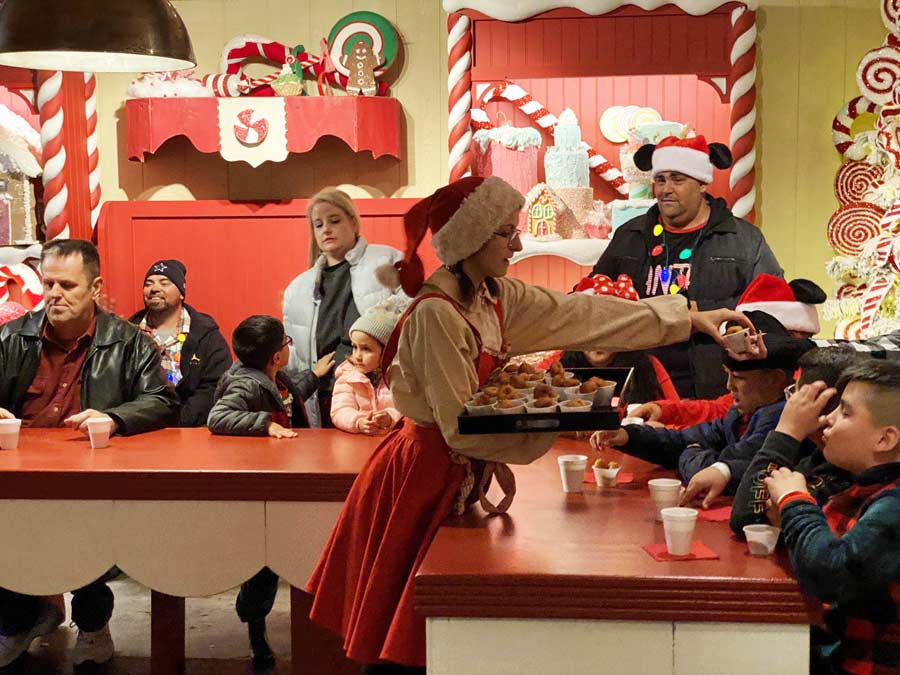 When the work was done, we danced with Mrs. Claus while the Elves served the treats: donuts and hot chocolate.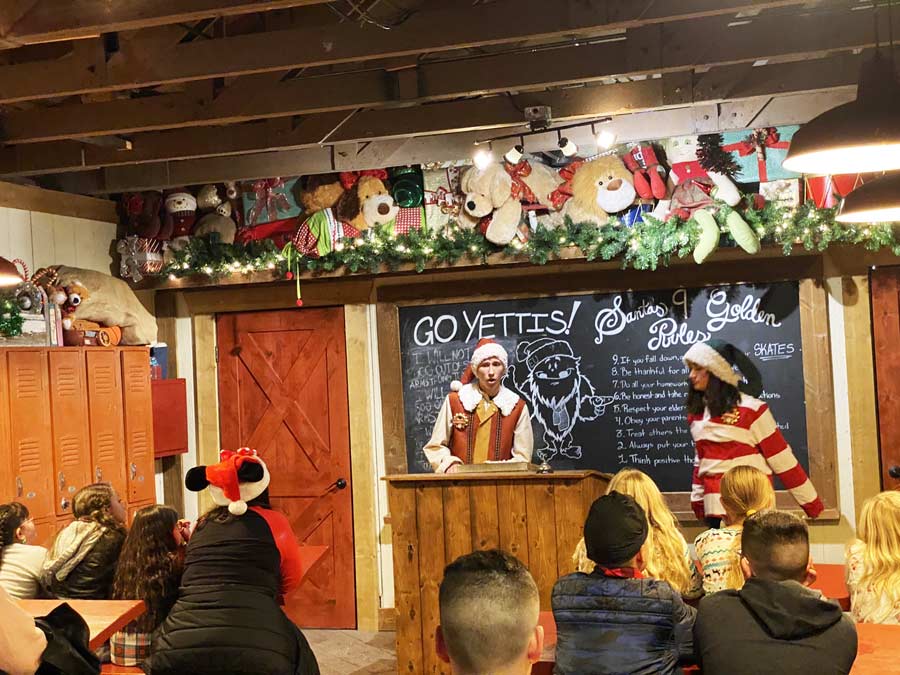 A small hot chocolate break was followed by a little bit of learning and wisdom from the Elf. At Elf University children learn Santa's Golden Rules. These rules help kids realize whether they are nice or naughty and weigh their chances of getting the gift of their dream.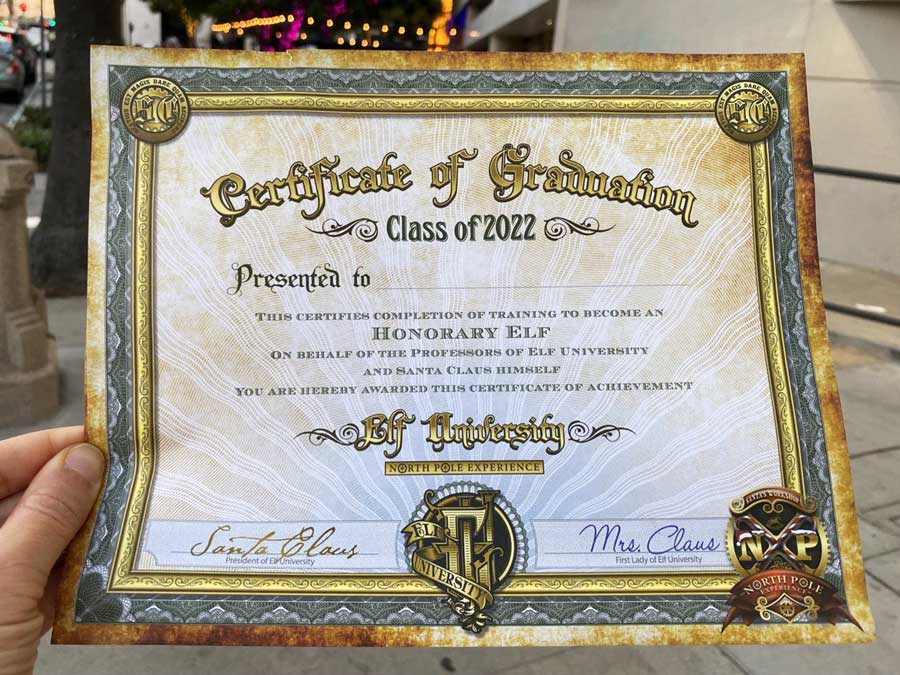 Everybody who took Elf University course was awarded with the special elf diploma on the way back to the hotel in Santa's Magic Trolley.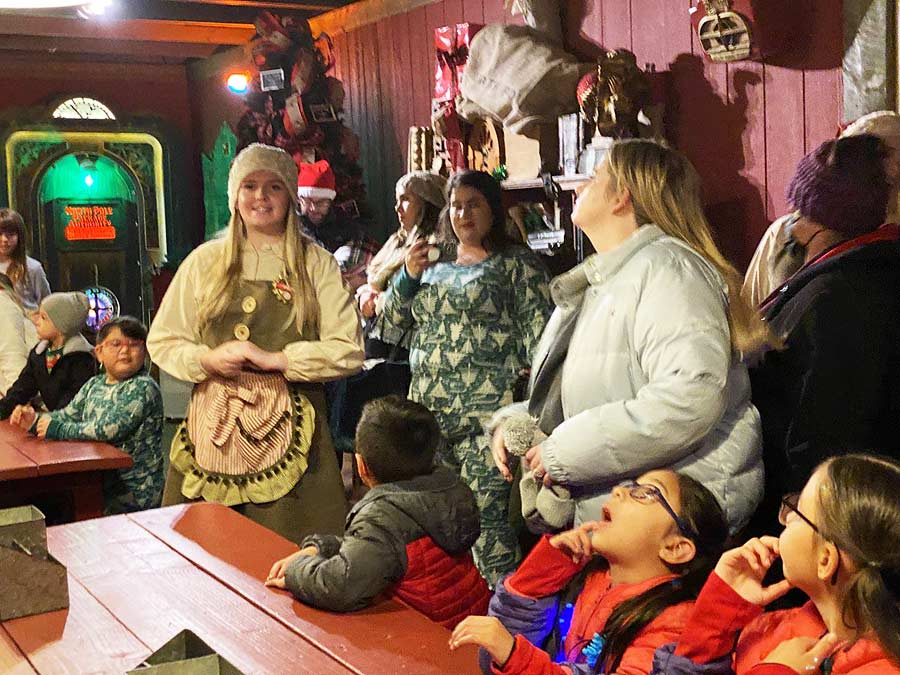 The next step is writing a letter to Santa. It's a very special process that kids love so much.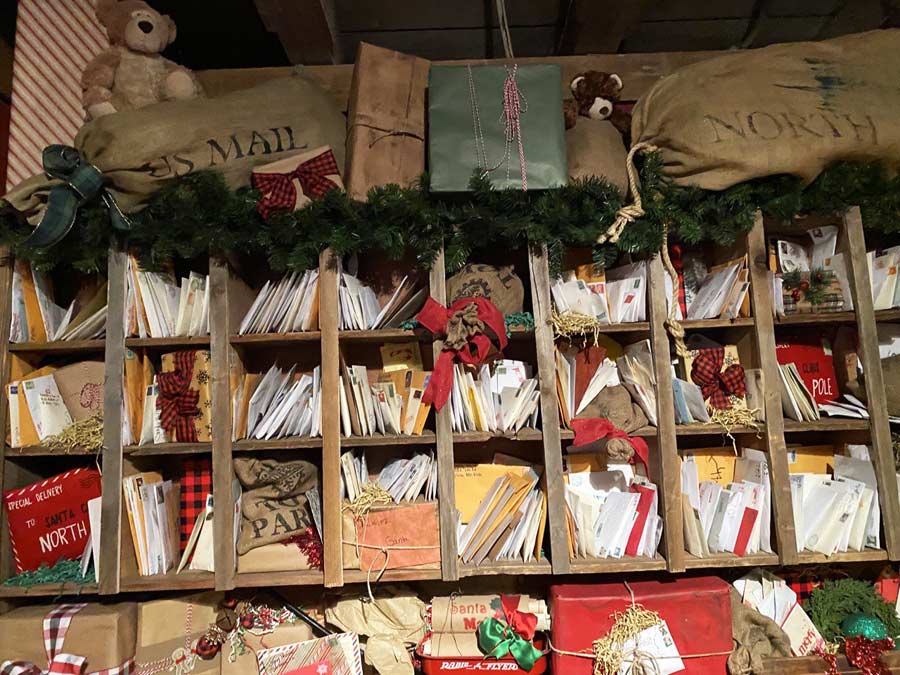 And the atmosphere there, with so many beautiful vintage things, just adds to the unique experience.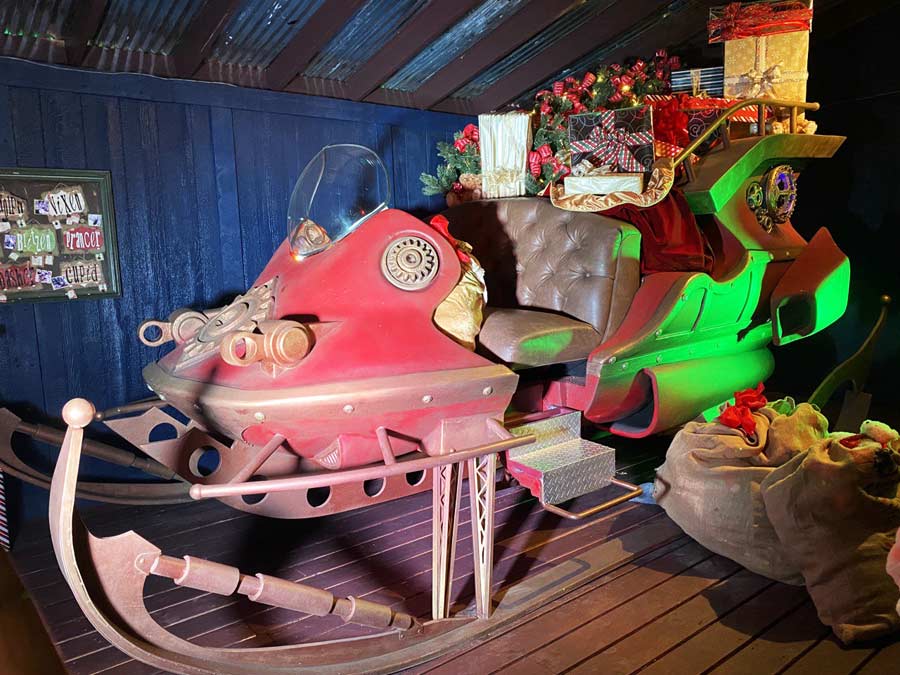 Once the letter was put in the mailbox, we took a tour to Santa's sleigh hangar and had a chance to have a look at Santa's latest model of Sleigh piled with gifts.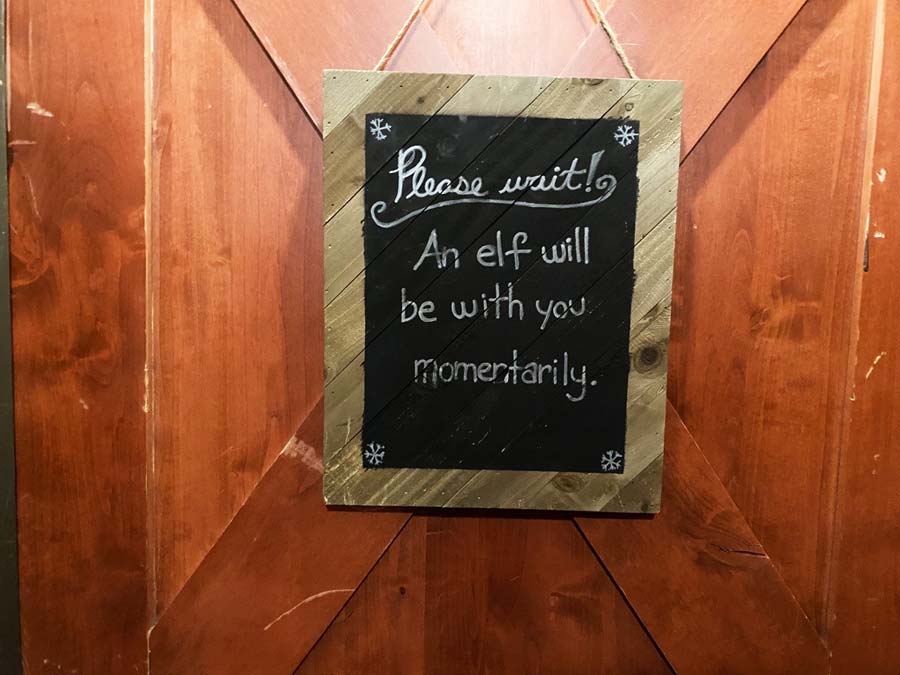 Finally, there is a long-awaited conversation with Santa himself when both kids and adults can tell him about all their wishes.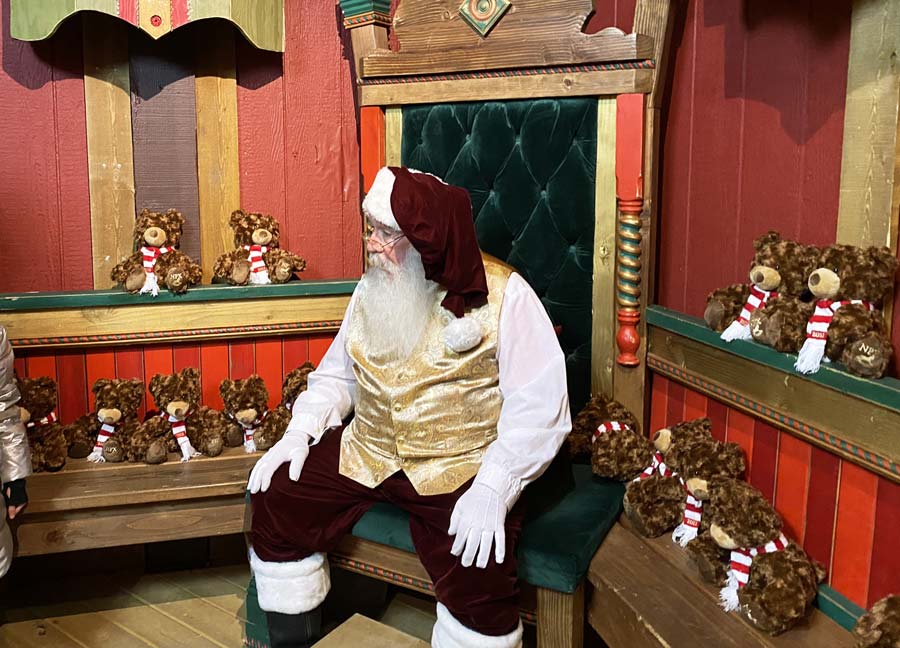 The conversation was followed by a photo with Santa and kids got their Christmas Teddy Bears as gifts.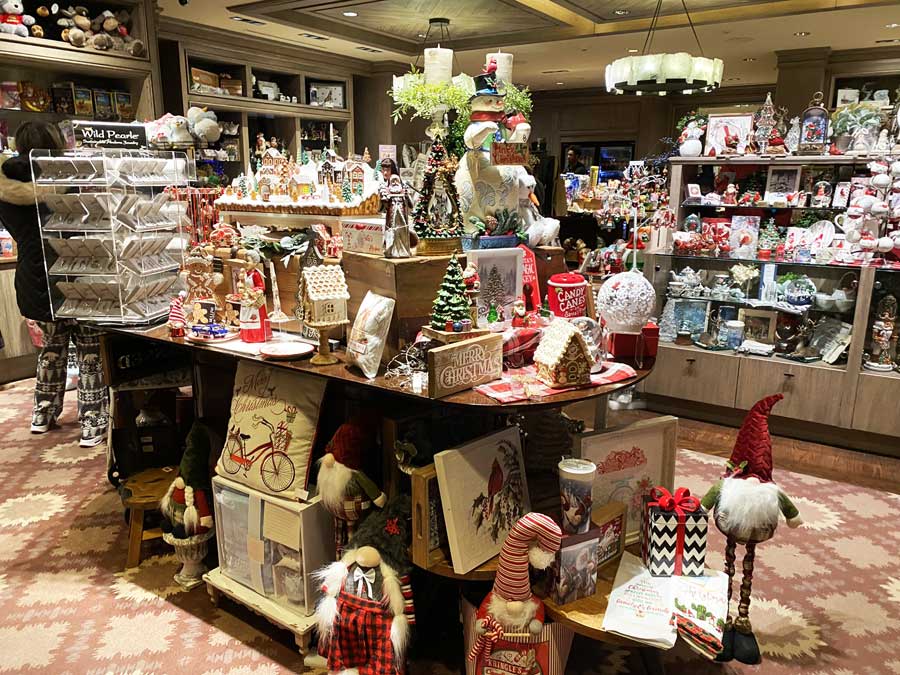 At Santa's Workshop there are two Christmas shops where you can find beautiful home decorations, Christmas ornaments, unique gifts and more.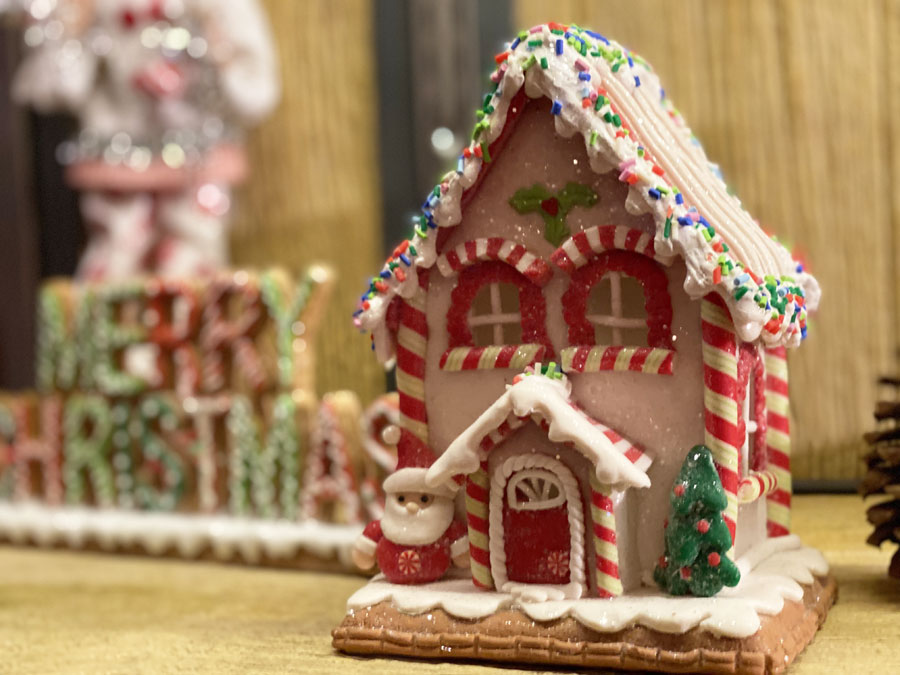 There is a wide selection of gingerbread houses and cookies that are lavishly decorated and look just awesome.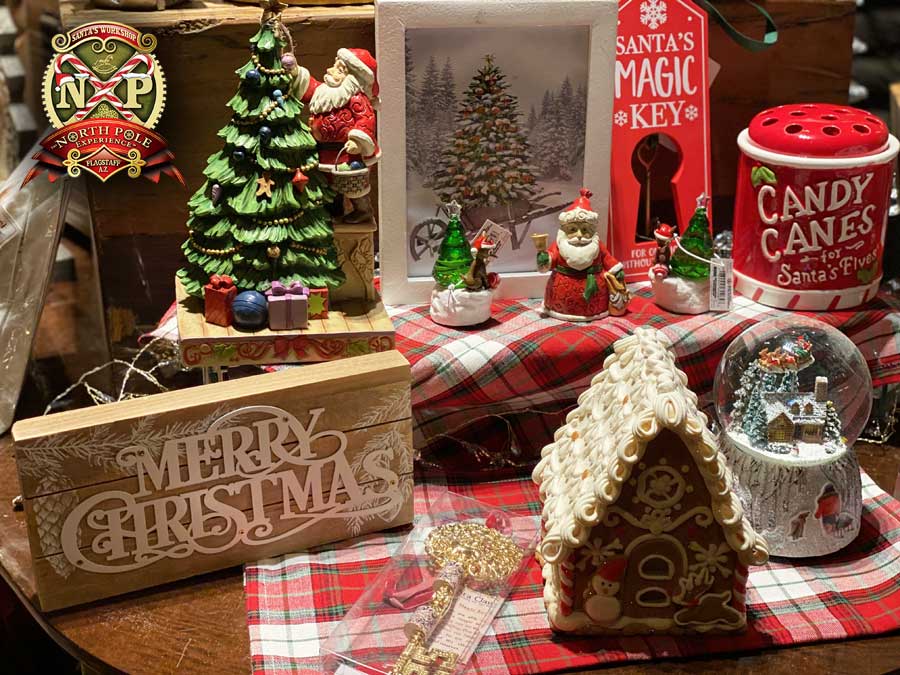 At North Pole Experience gift shop there is a wide range of exclusive toys, including handmade ones.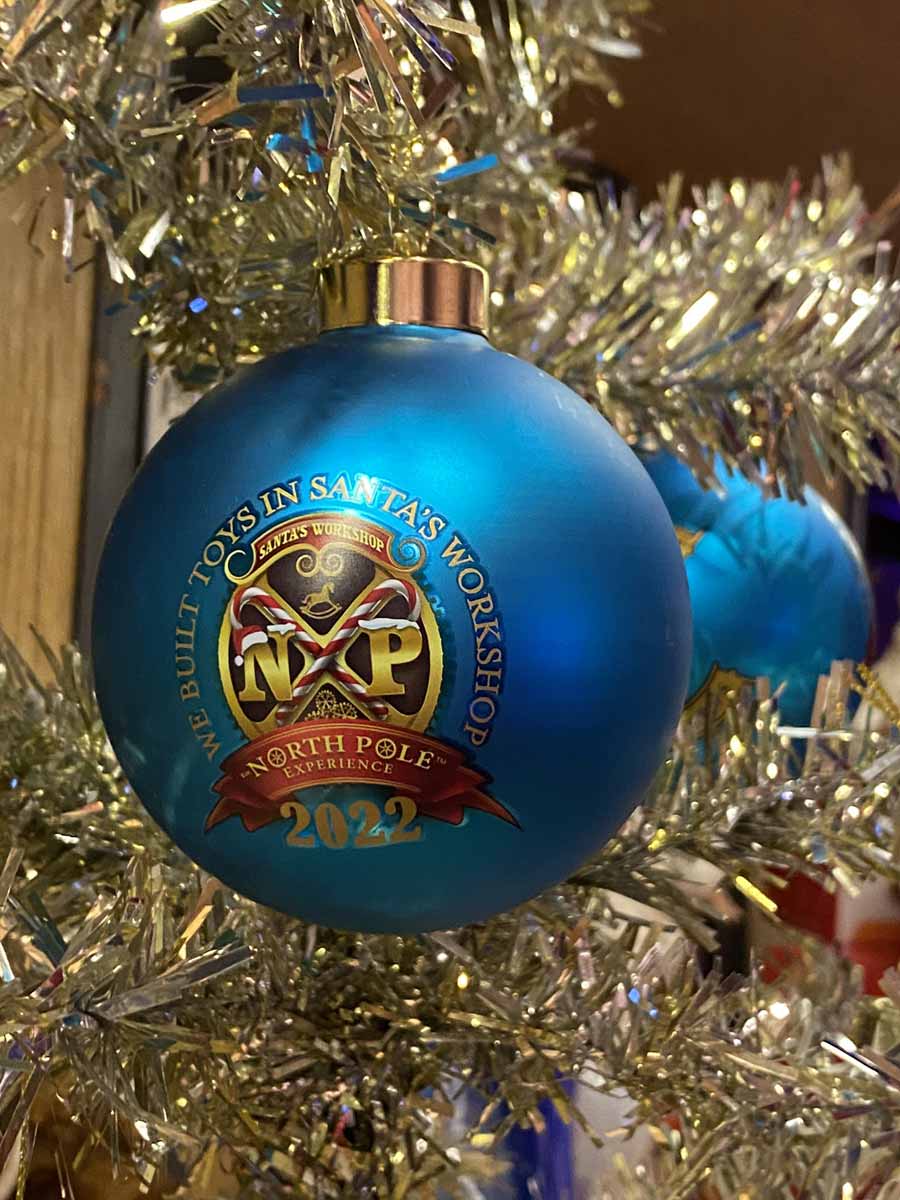 North Pole Experience signature Christmas ornaments make nice small souvenirs for the holiday season.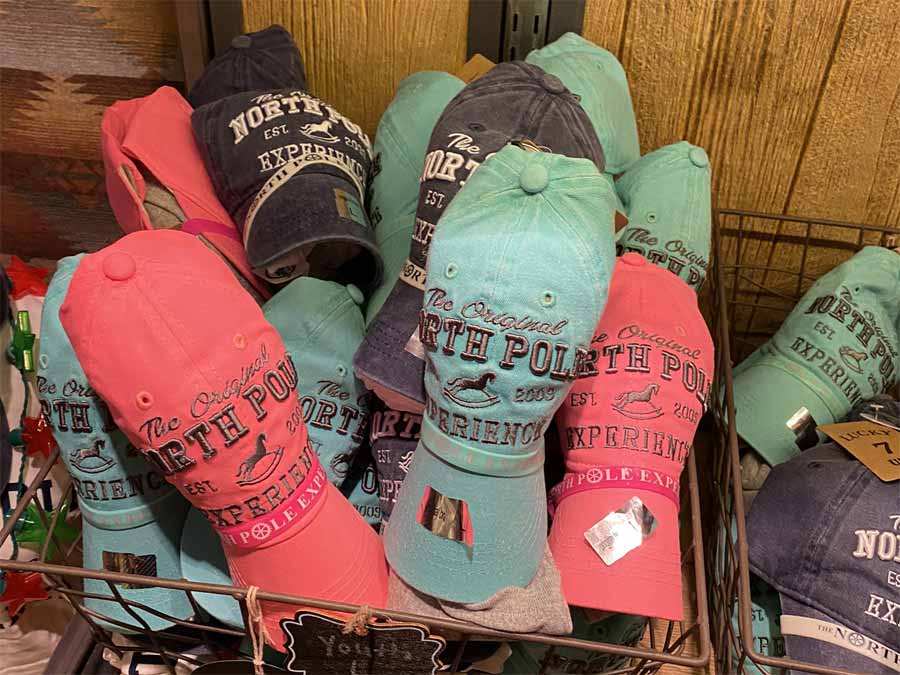 North Pole Experience signature cap will make a universal gift you can wear all year round and will always remind you about the happy moments you had there.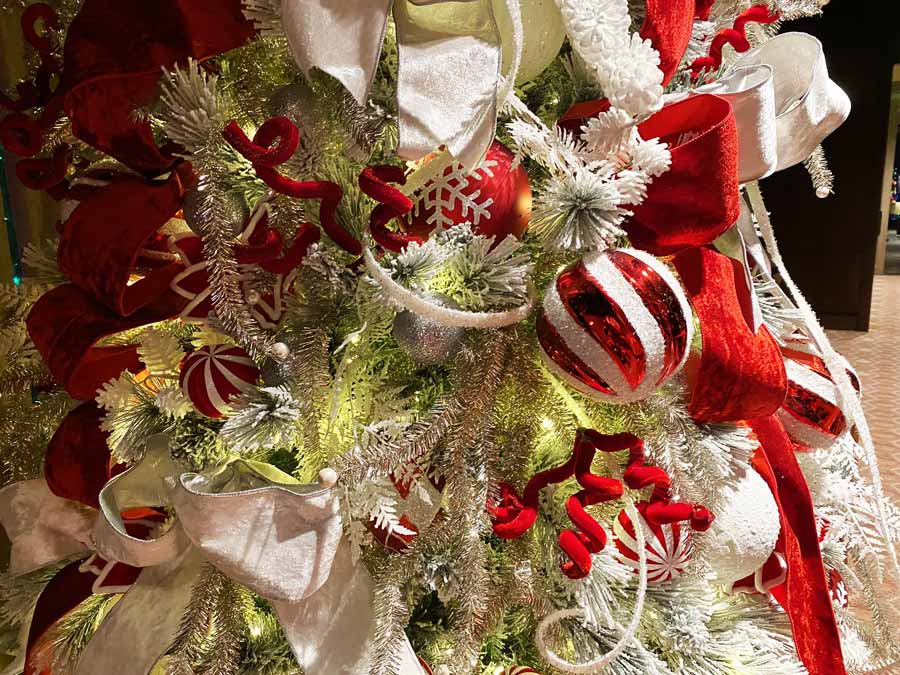 Here and there you will see beautifully decorated Christmas trees, each in a different style and different decorations.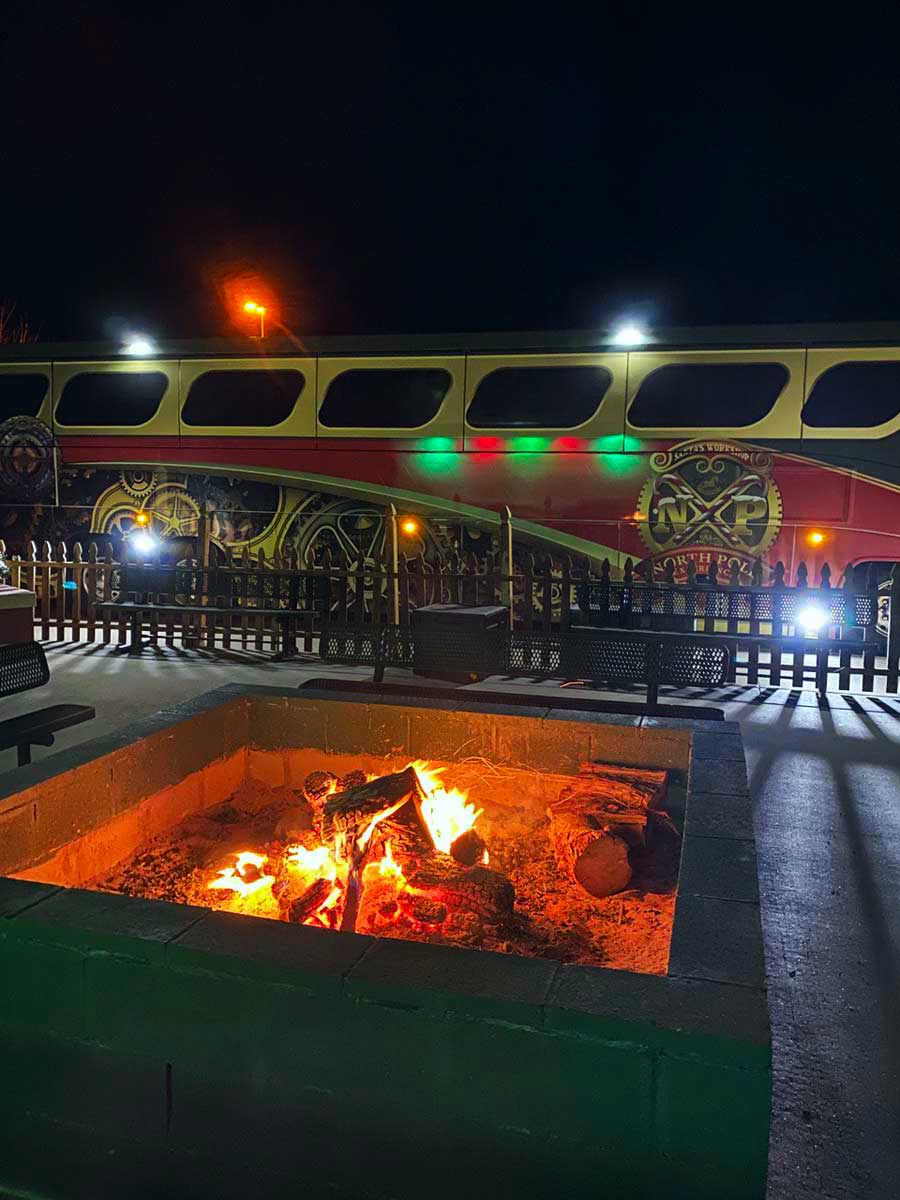 When the tour was over, we waited outside near the fireplace for the Magic Trolley to take us back. By that time it was dark outside and we could see beautiful Christmas lights all over the place.
For us those 2 hours elapsed unnoticed. The whole adventure was so exciting that I had the feeling we spent just half an hour. I do recommend adding a visit to Santa's Workshop to your wish list, as it is an unforgettable experience for the whole family to enjoy.